By adapting to the ever-changing environment and leveraging warm wooden elements, this age-old unit has been transformed into a light and cosy living space.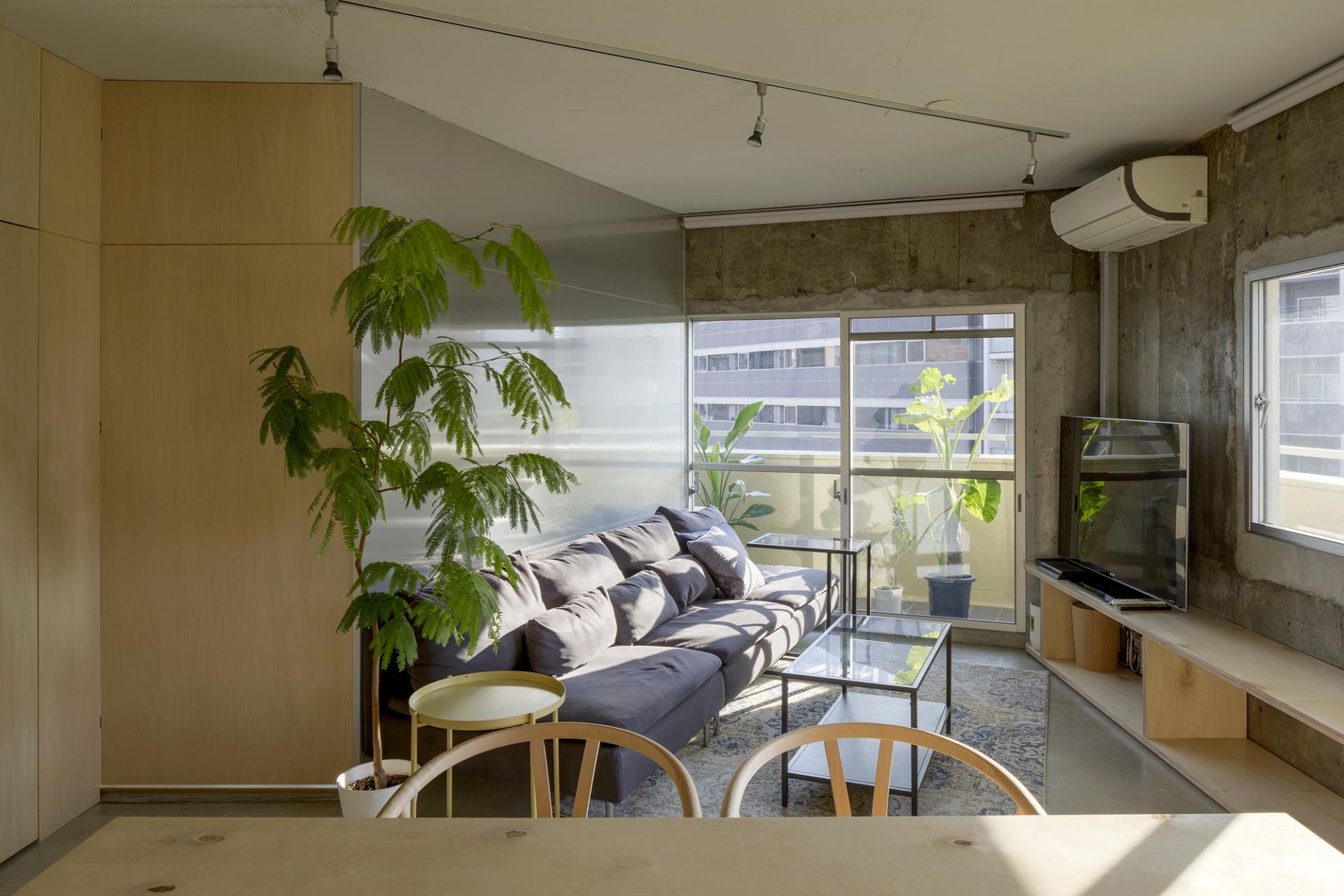 This 731-square-foot old flat located in a private residence in Tokaido's Kanagawa Prefecture, Japan, has a history of some 47 years. Under the skillful transformation of interior design studio Shinta Hamada Architects, the entire residence has been revamped into a open, airy living space.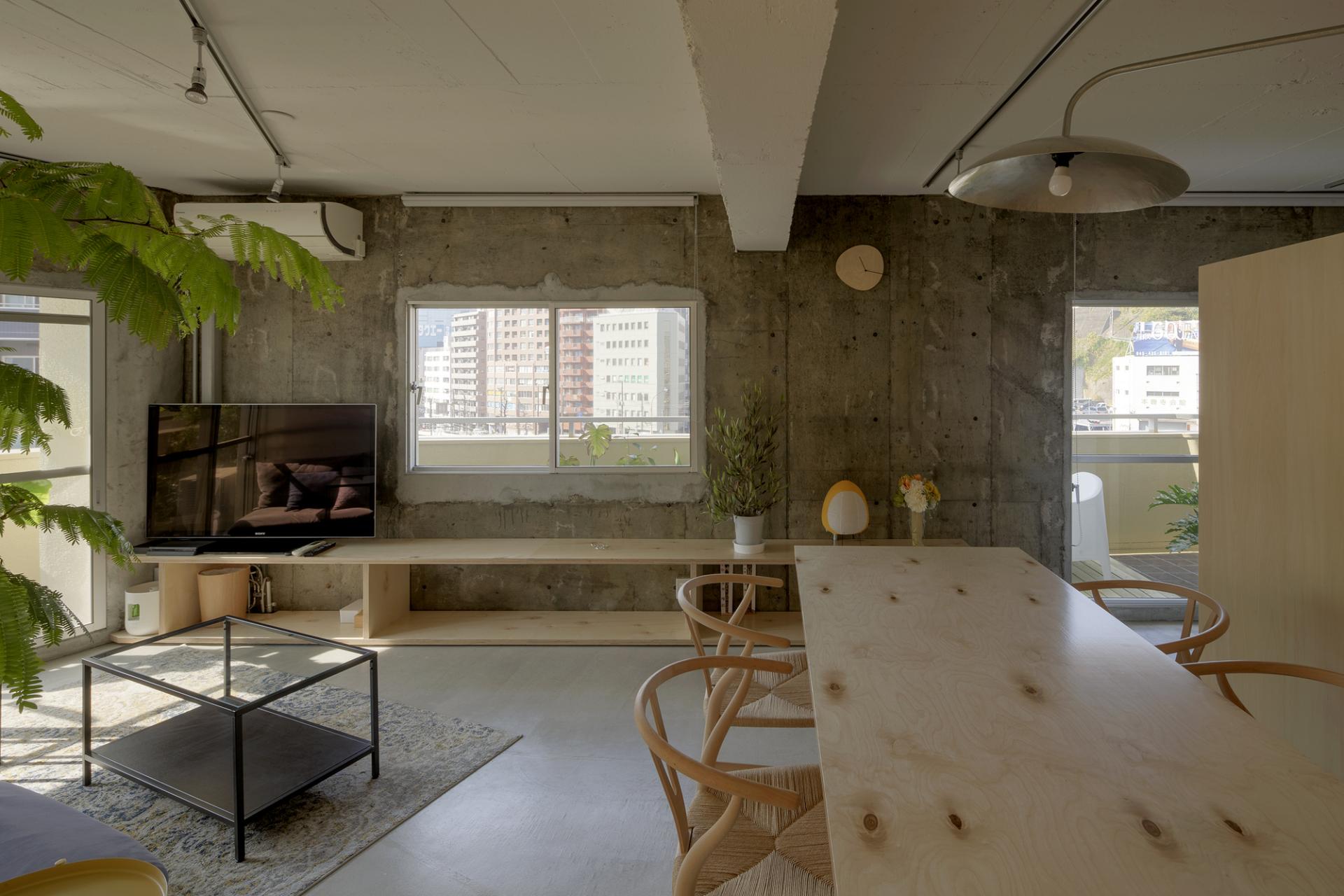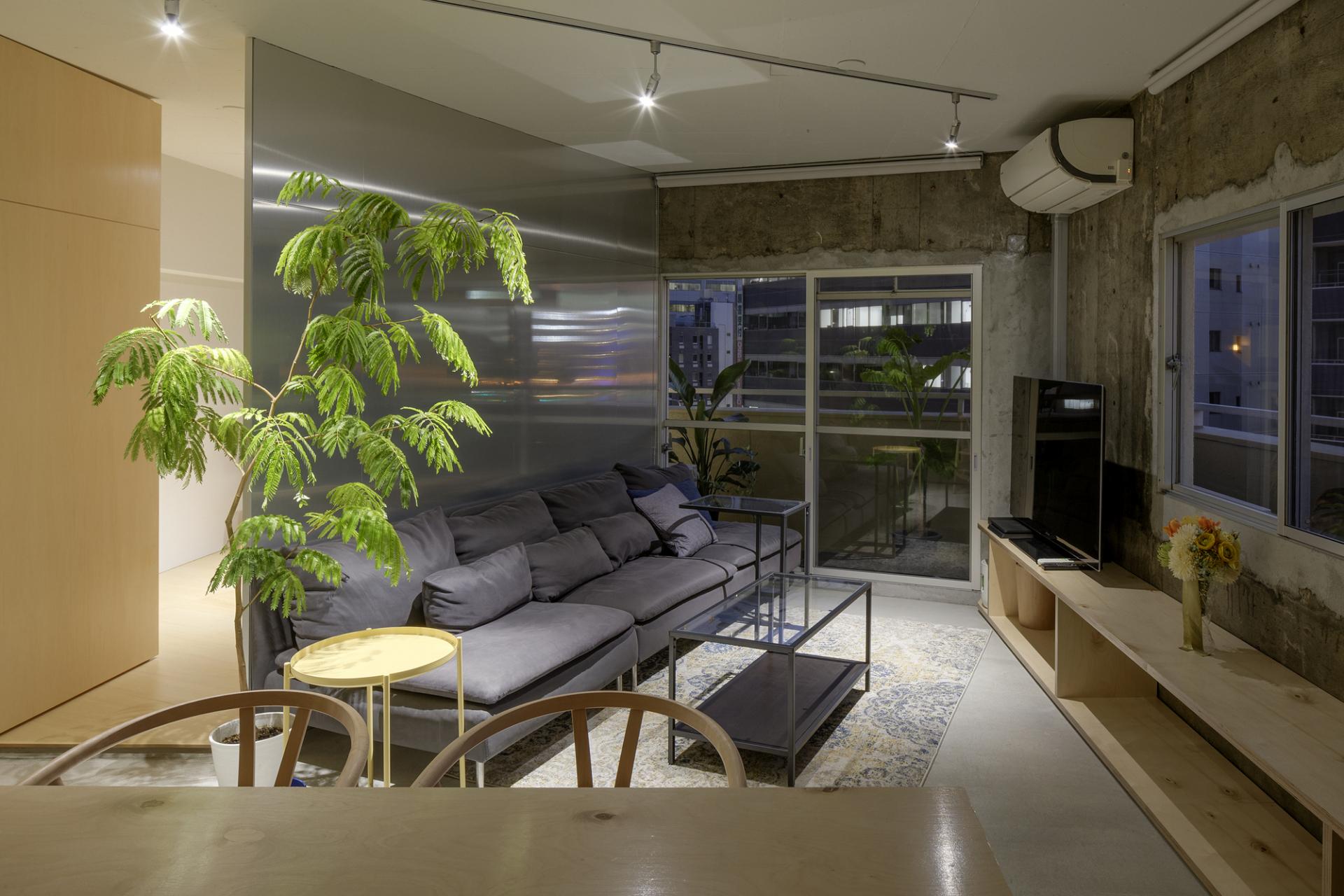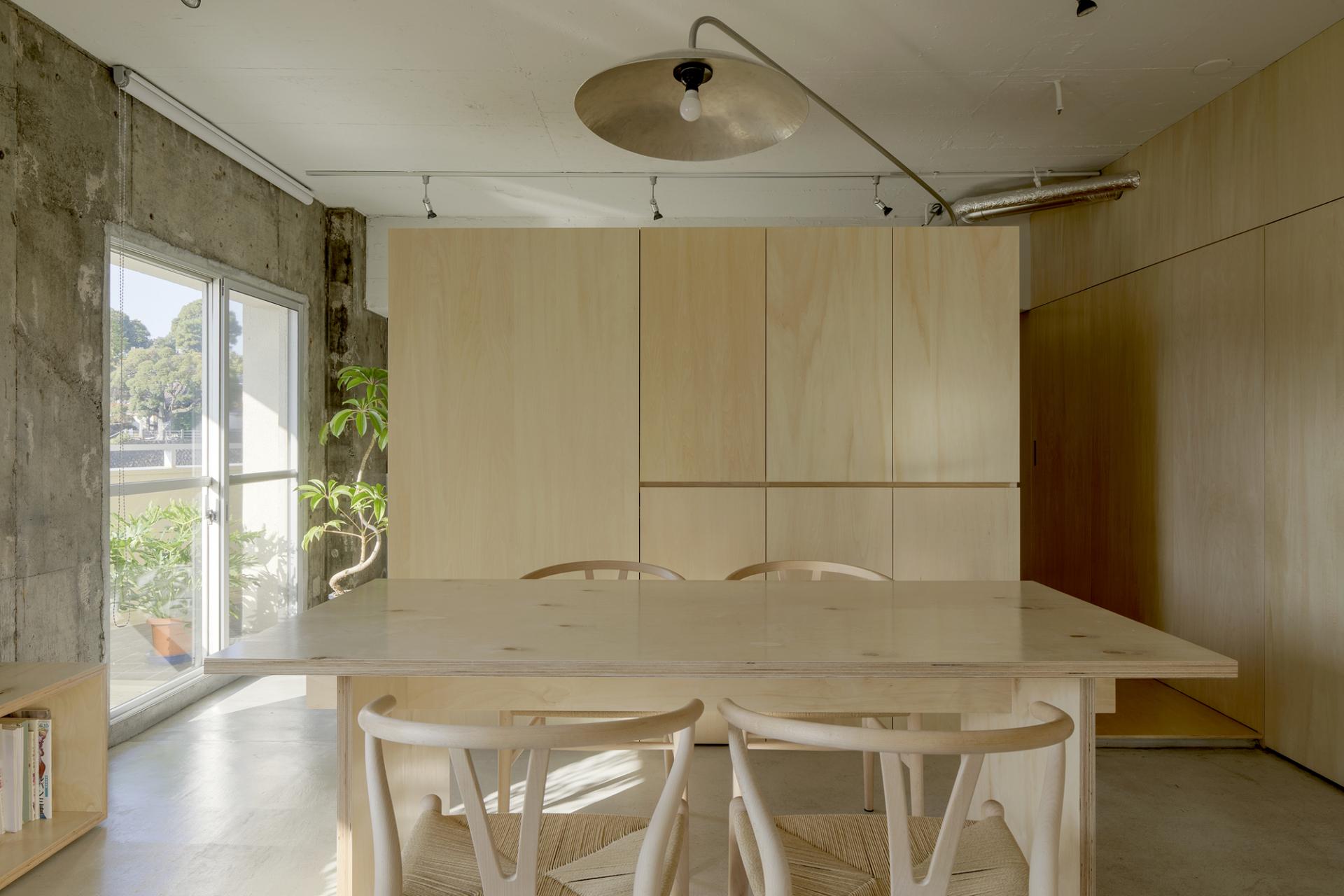 The design team used the old bones to create a new space where the old and the new co-exist. They first divided two private spaces on both sides with a complex layout, then built a public space between the two. Since the flat has a small radius, the decorative wall, used to separate the two rooms and forms a 90-degree angle with the outer wall, cultivates a sense of openness.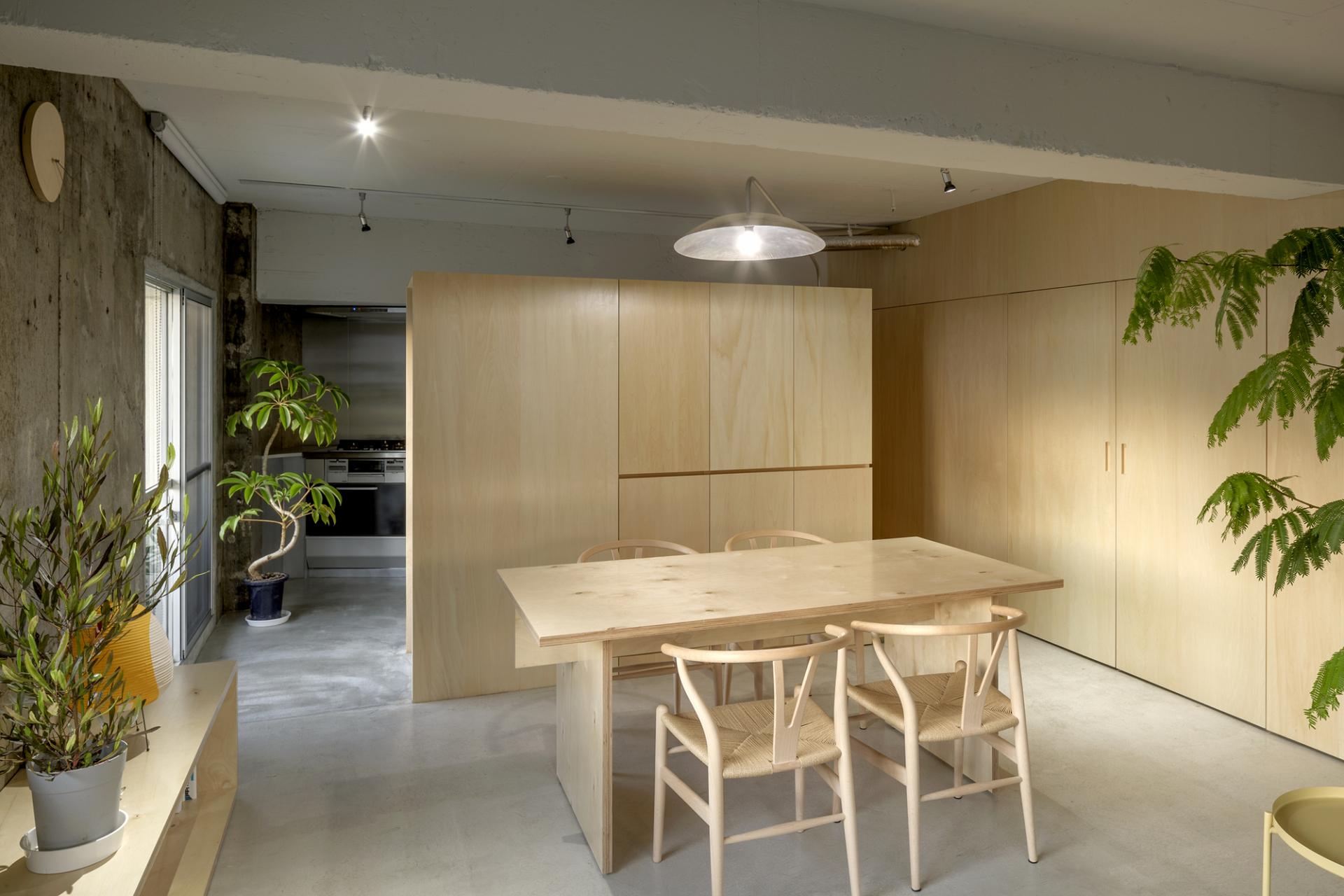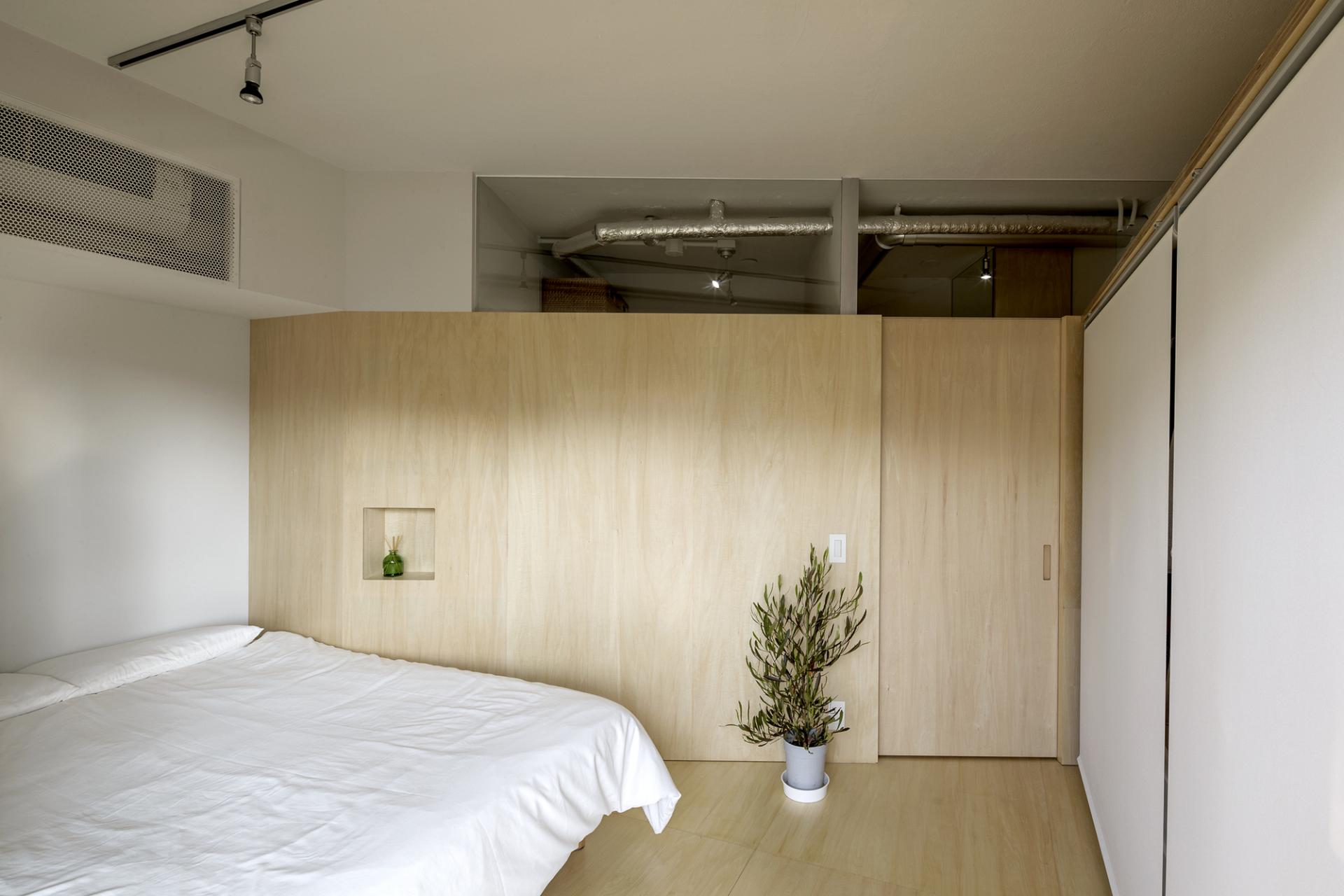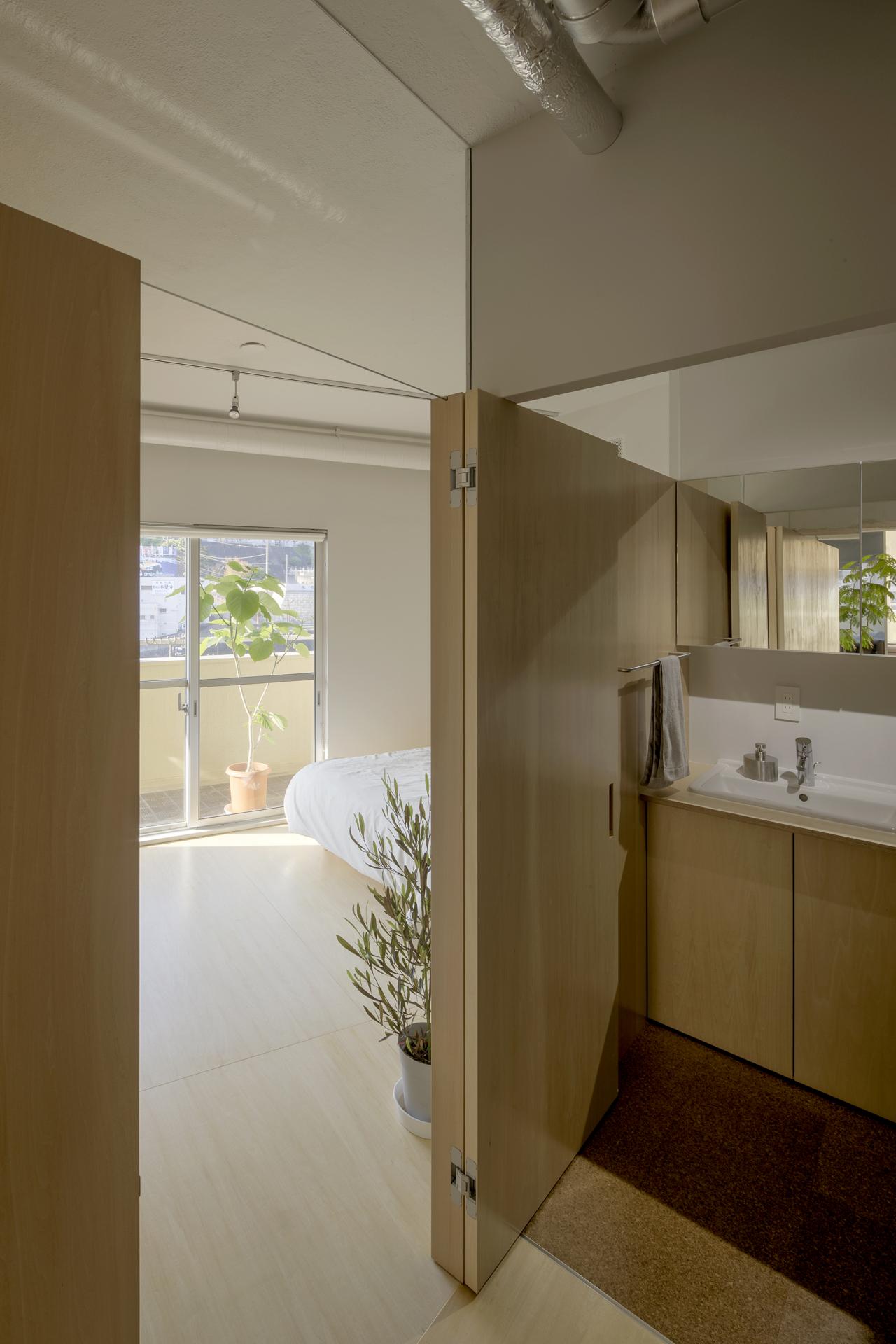 To make full use of the natural environment of the corner room, the design team deliberately added storage space on one side of the side wall, so that the homeowner can enjoy the scenery outside the window at any time. In the crowded urban space, a spacious and bright indoor environment, coupled with abundant bright sunshine, carves out a warm and pleasant atmosphere.