If you have ever been to England, you might have come across – or better yet, taken a ride on – this whimsical train that looks straight out of an Alice in Wonderland tale.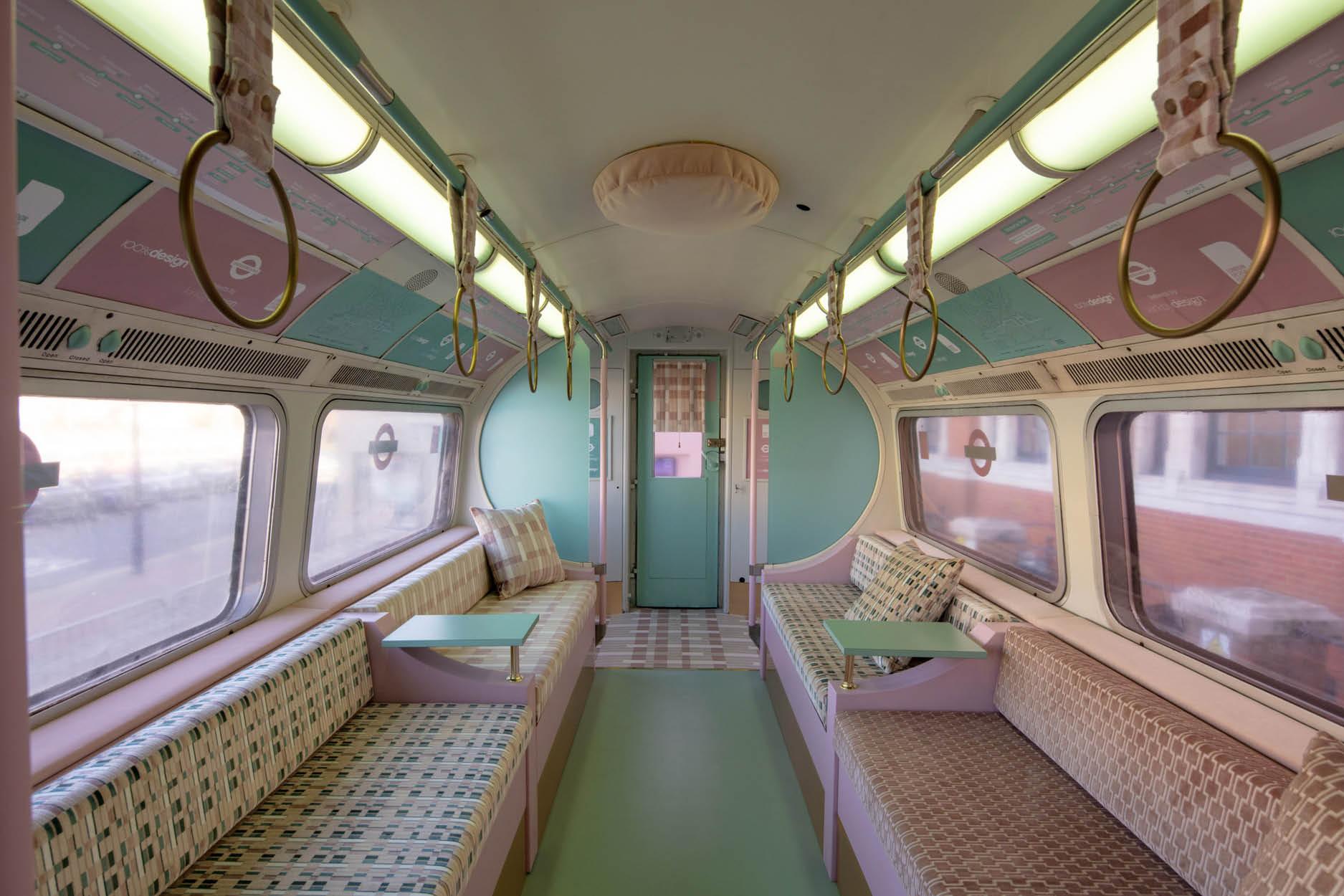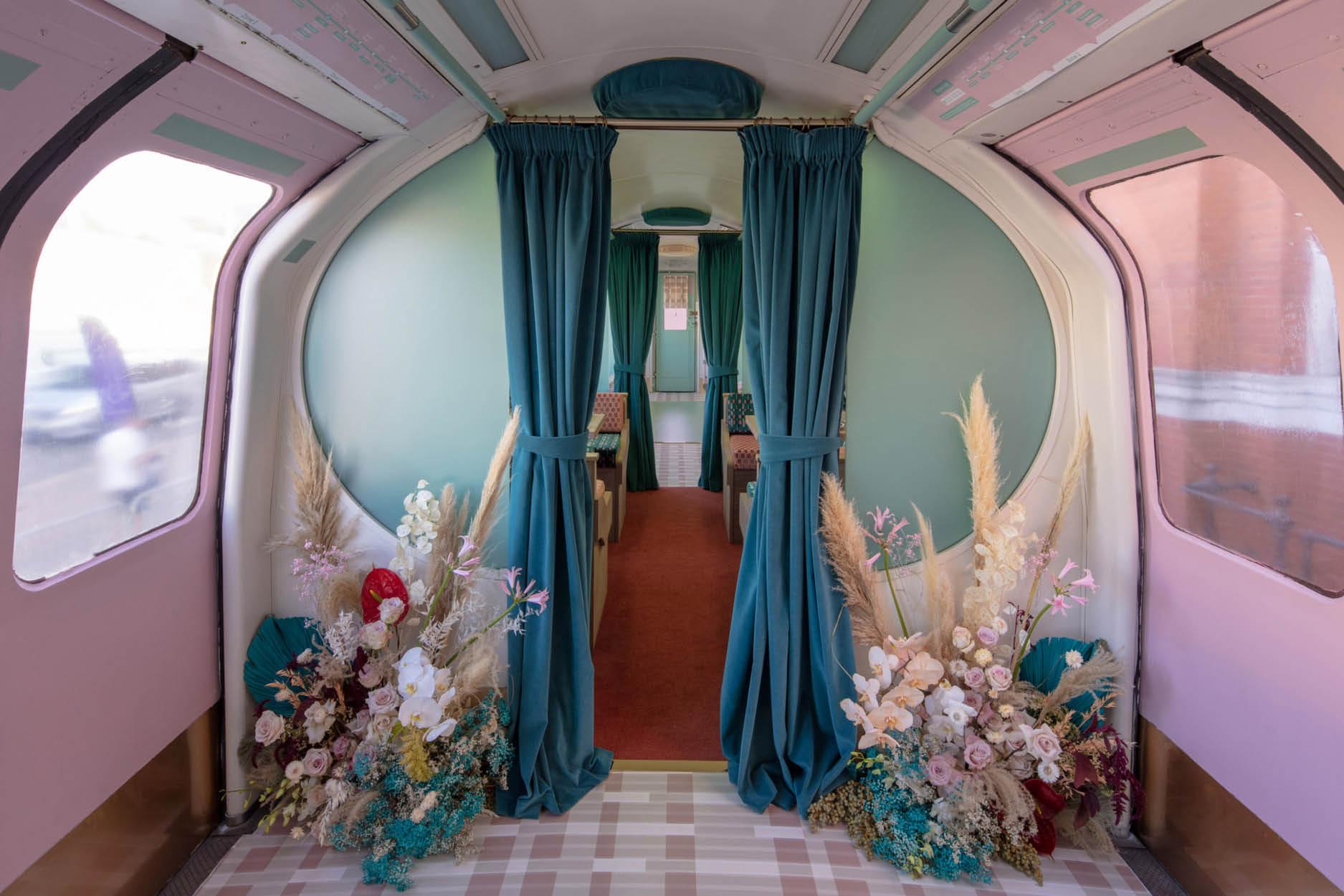 It is clearly not the Underground Metro that you are familiar with; instead, the creation was one of the exhibited works on display at the London Design Festival's 100% Design exhibition. The cabin itself is reminiscent of the design from a 1967 London Underground cabin, with the interiors re-outfitted in a tapestry of dreamy candy colours, whisking you back to the olden days.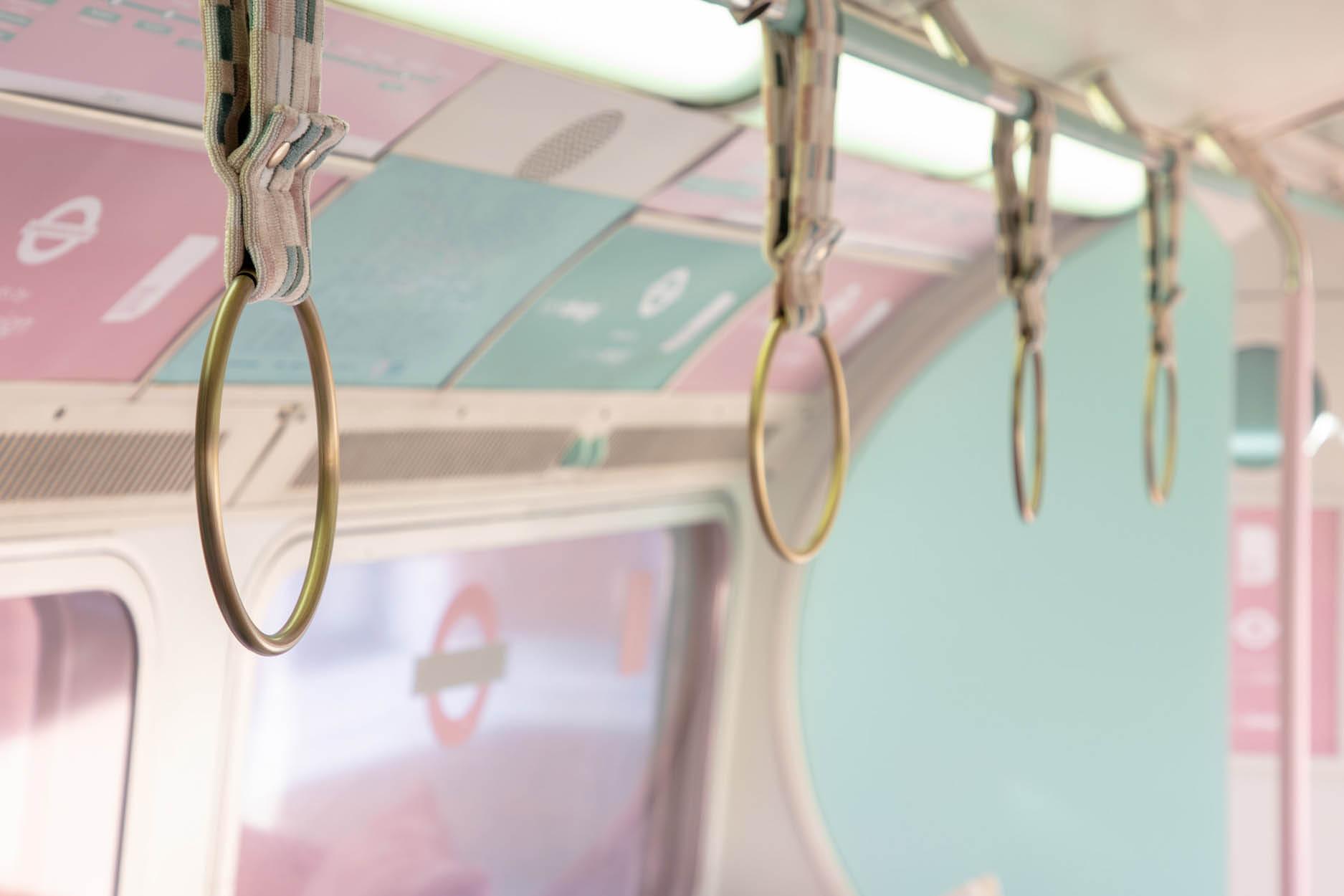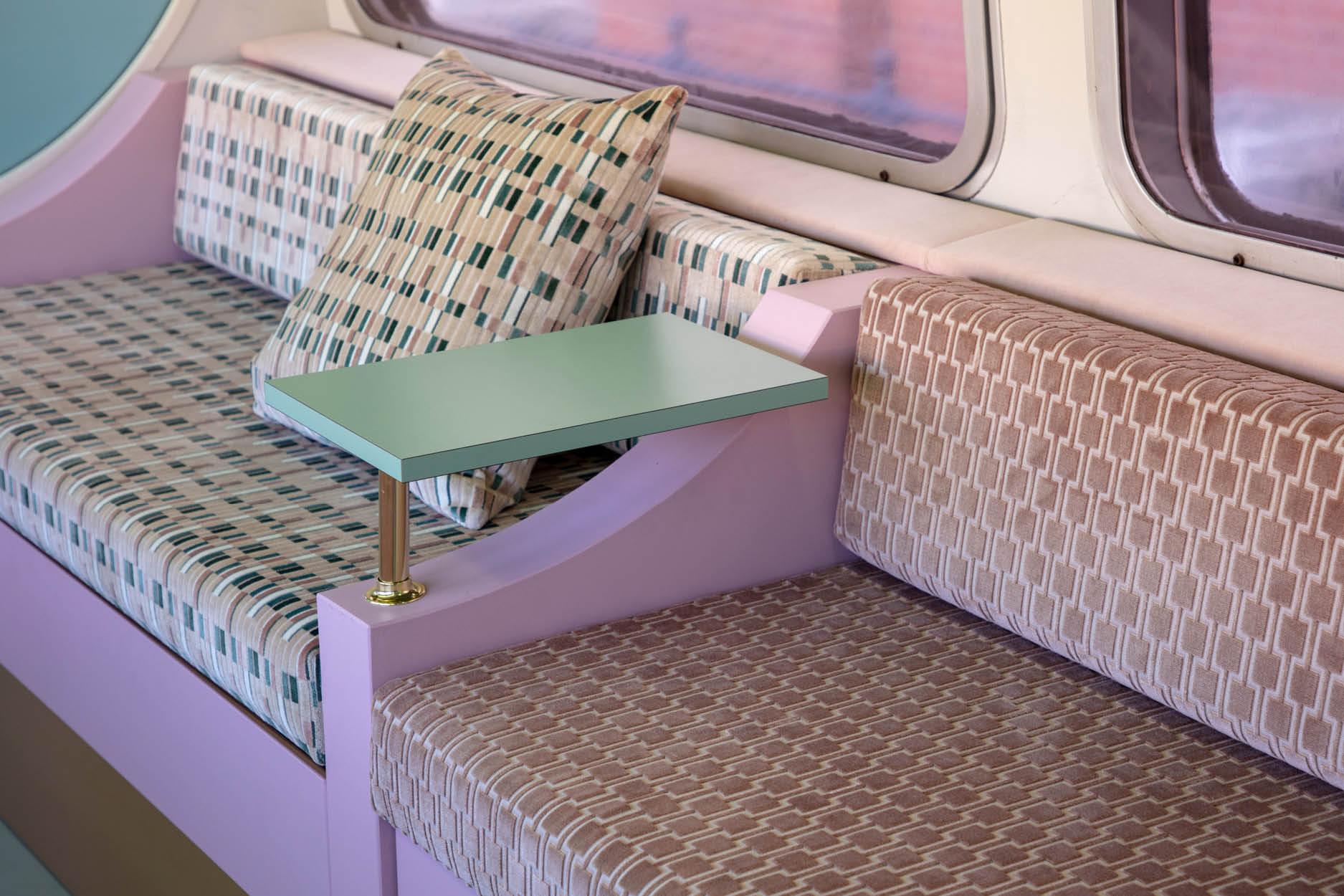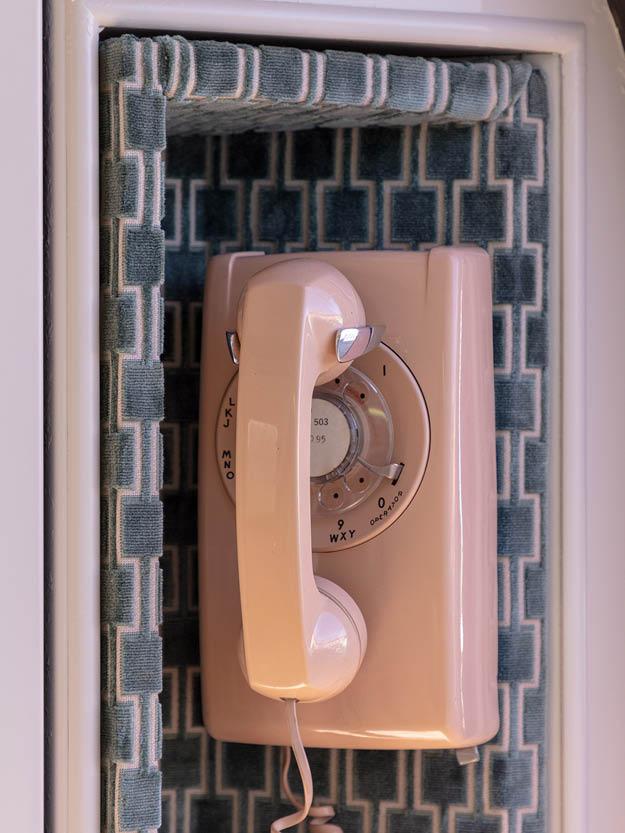 Founded in 2009, London fabrics brand Kirkby Design specialises in modern and high-performance designs that are both trendy yet classic. Among its newest collections, the Underground Vol.11, have been specifically shone the spotlight aboard this 60s-style train.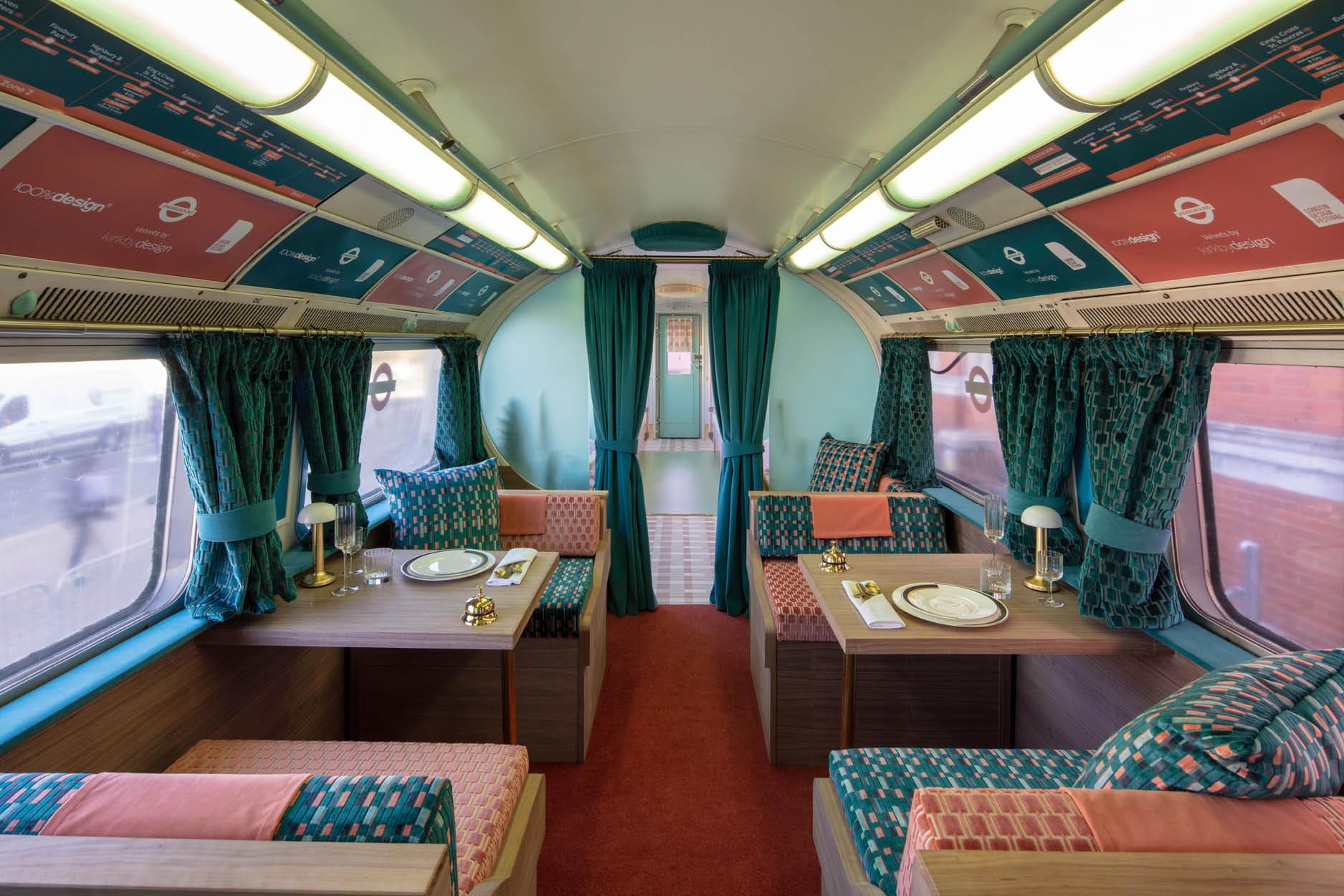 "All the graphics were redesigned in our colours and carefully installed to protect the original posters and maps underneath," says Jordan Mould, director of Kirkby Design.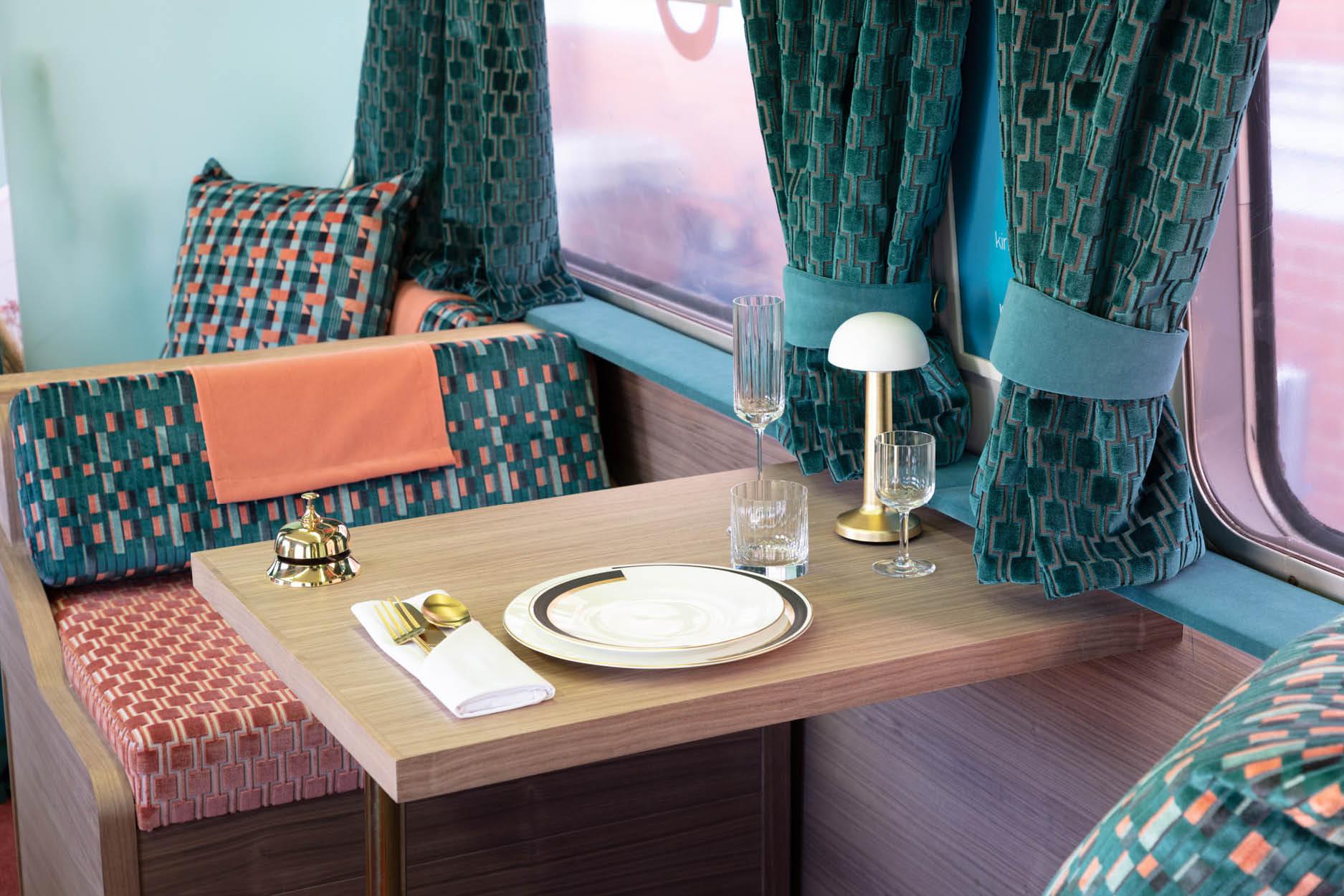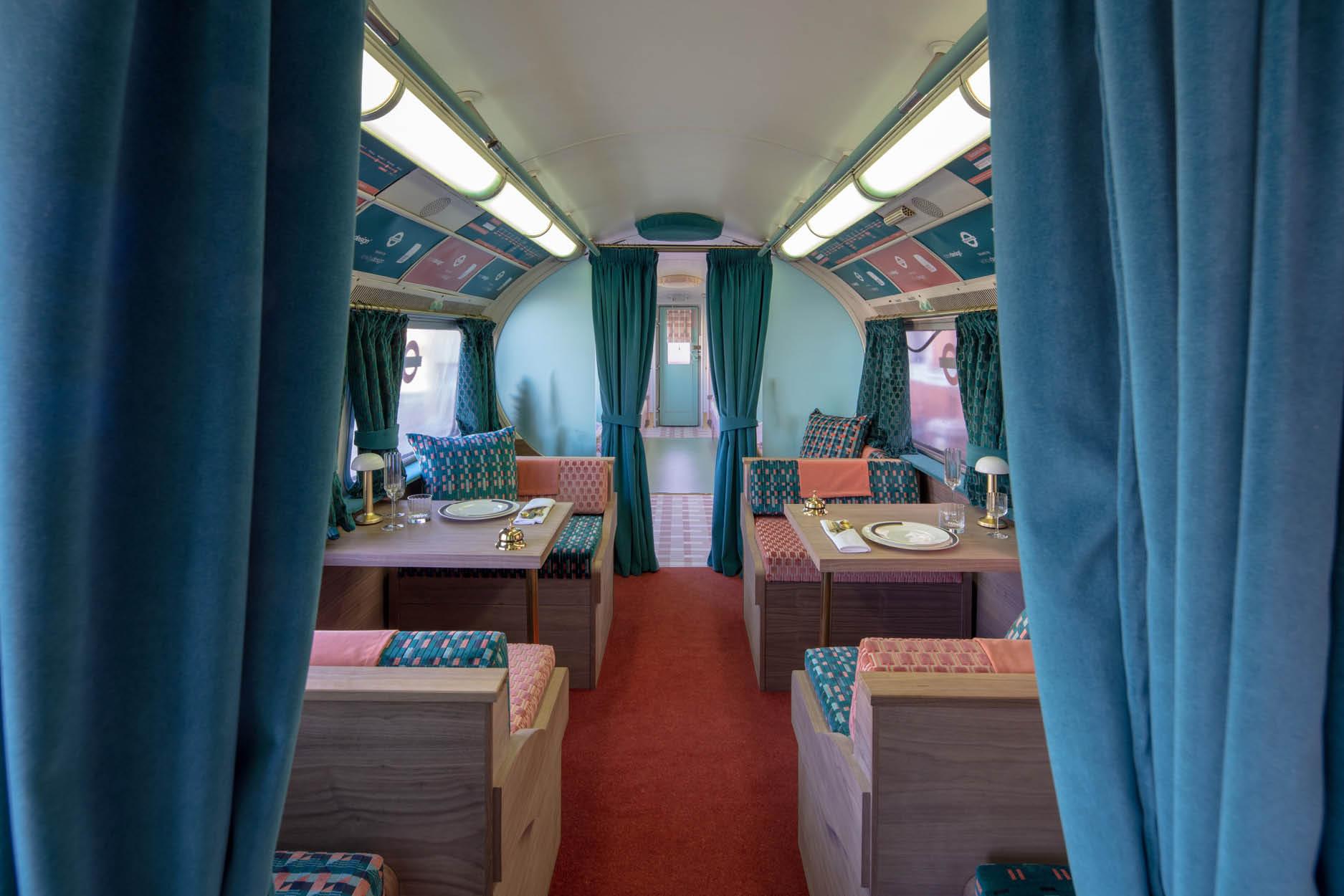 To achieve a stunning kaleidoscopic effect with the vibrant upholstery and finishings, the studio specifically decked the entire cabin out in the most popular hues of the season: mint greens and faded pink. Curtains and lamps are also decorated in contrasting fabric patterns, making you feel like you're in the midst of fantasyland.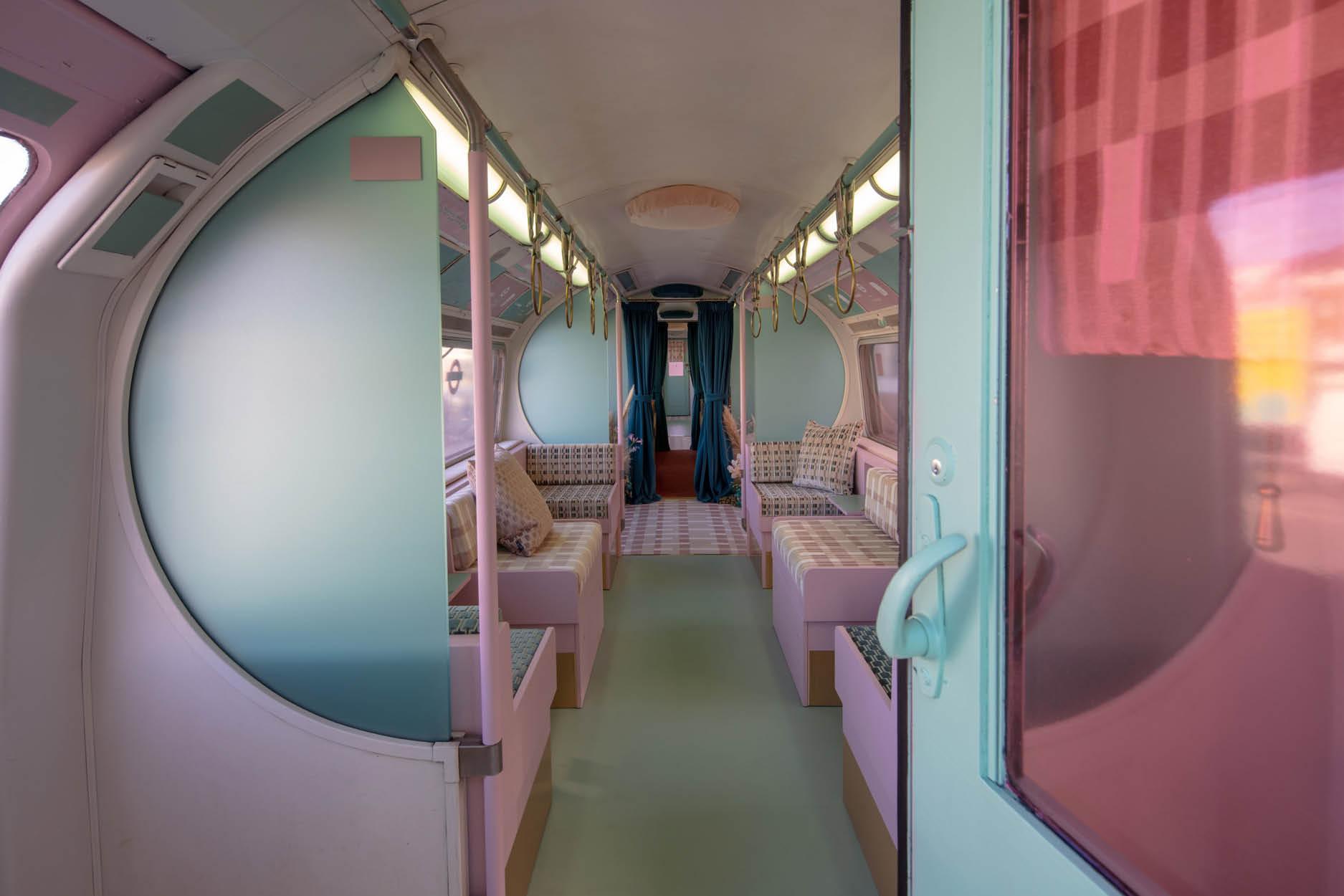 Old and new meets in these reinterpreted patterns that are inspired by the database of the London Transport Museum, which are infused into the creative colours from Kirkby's logo.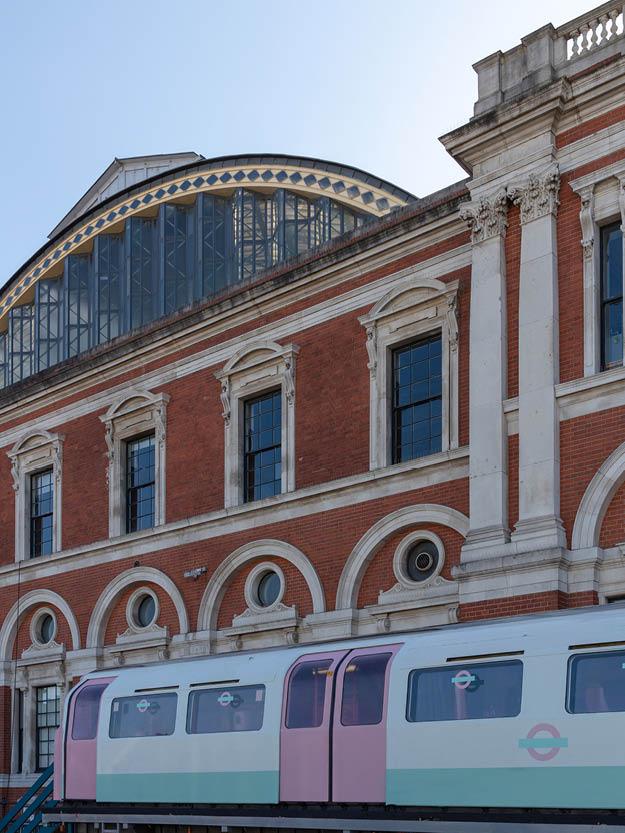 Great attention to detail was also seen from stylist Hannah Bort who replaced plastic armrests with gold-brass ring handles to inject an understated touch of glamour.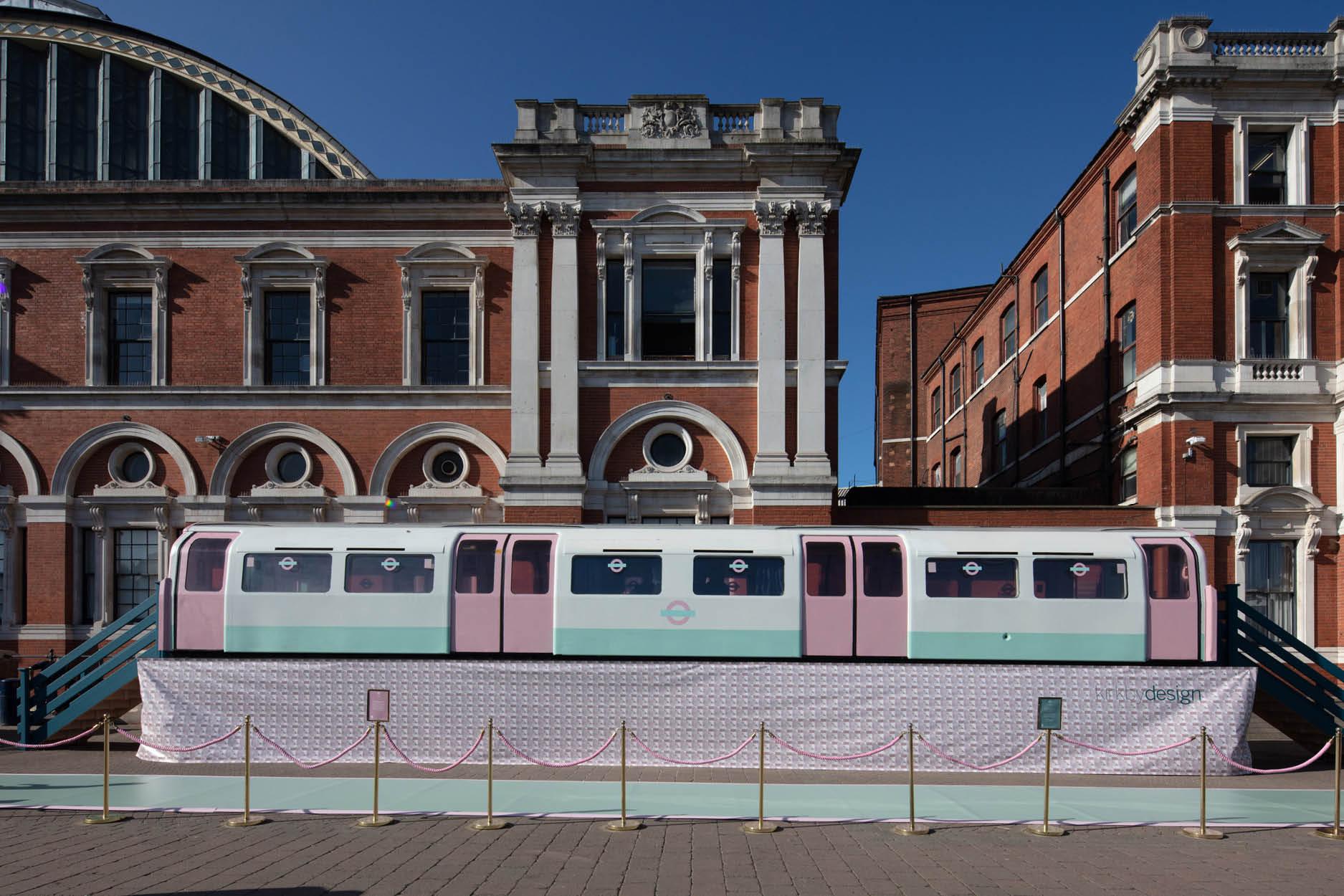 The finishing touch? A gorgeous layer of velvet added next to the thick curtains, which elevates the overall luxurious atmosphere. The first-class carriage evokes a similar opulence with a deep blue-green and coral colour palette.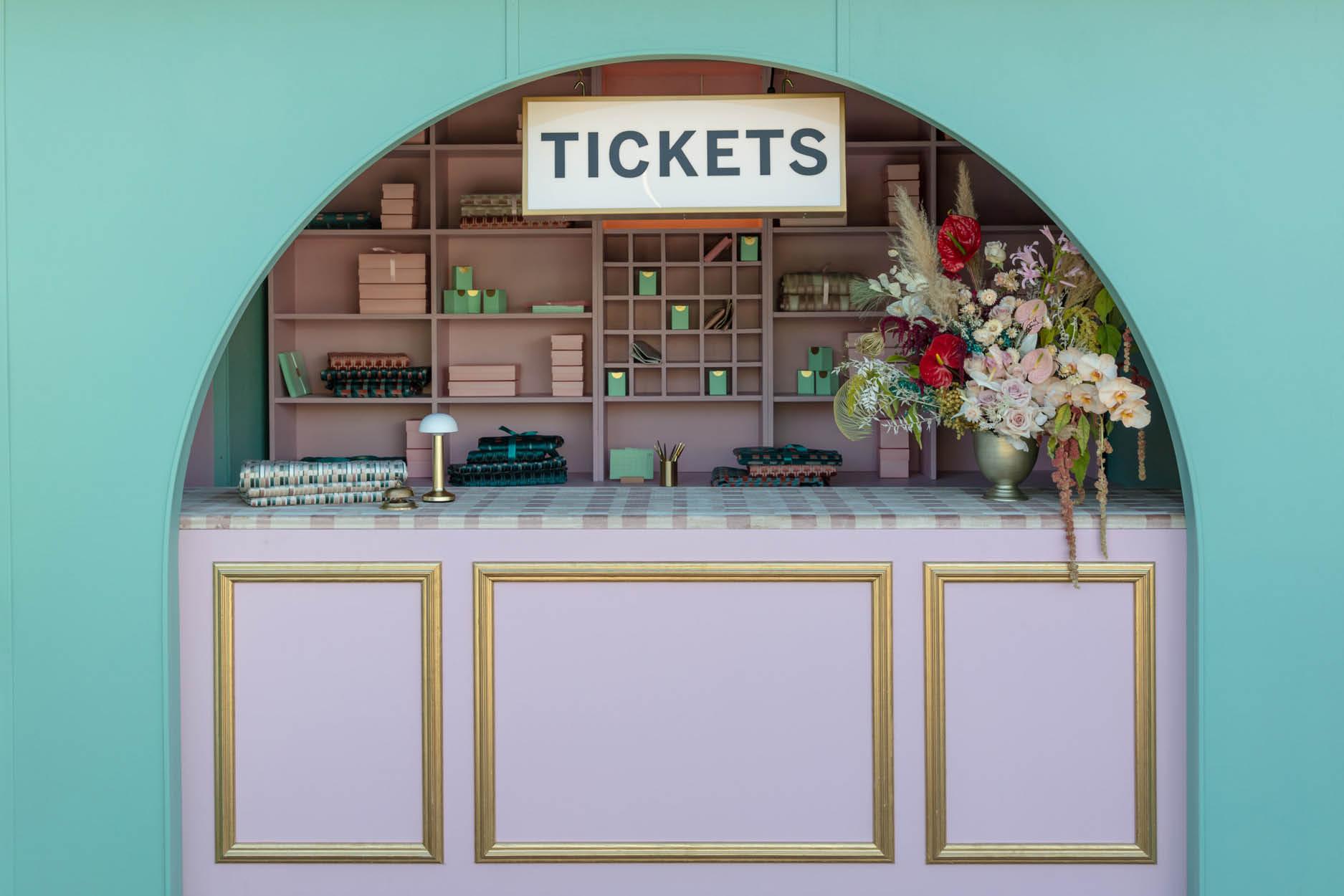 Photography: Luke Hayes
See also: Living with Colours: What's Your Blue?