London-based studio Laura Hammett has unveiled the interiors of a penthouse apartment at 80 Holland Park, the first fully serviced residential development in the W11 postcode, one of London's most notable residential locations.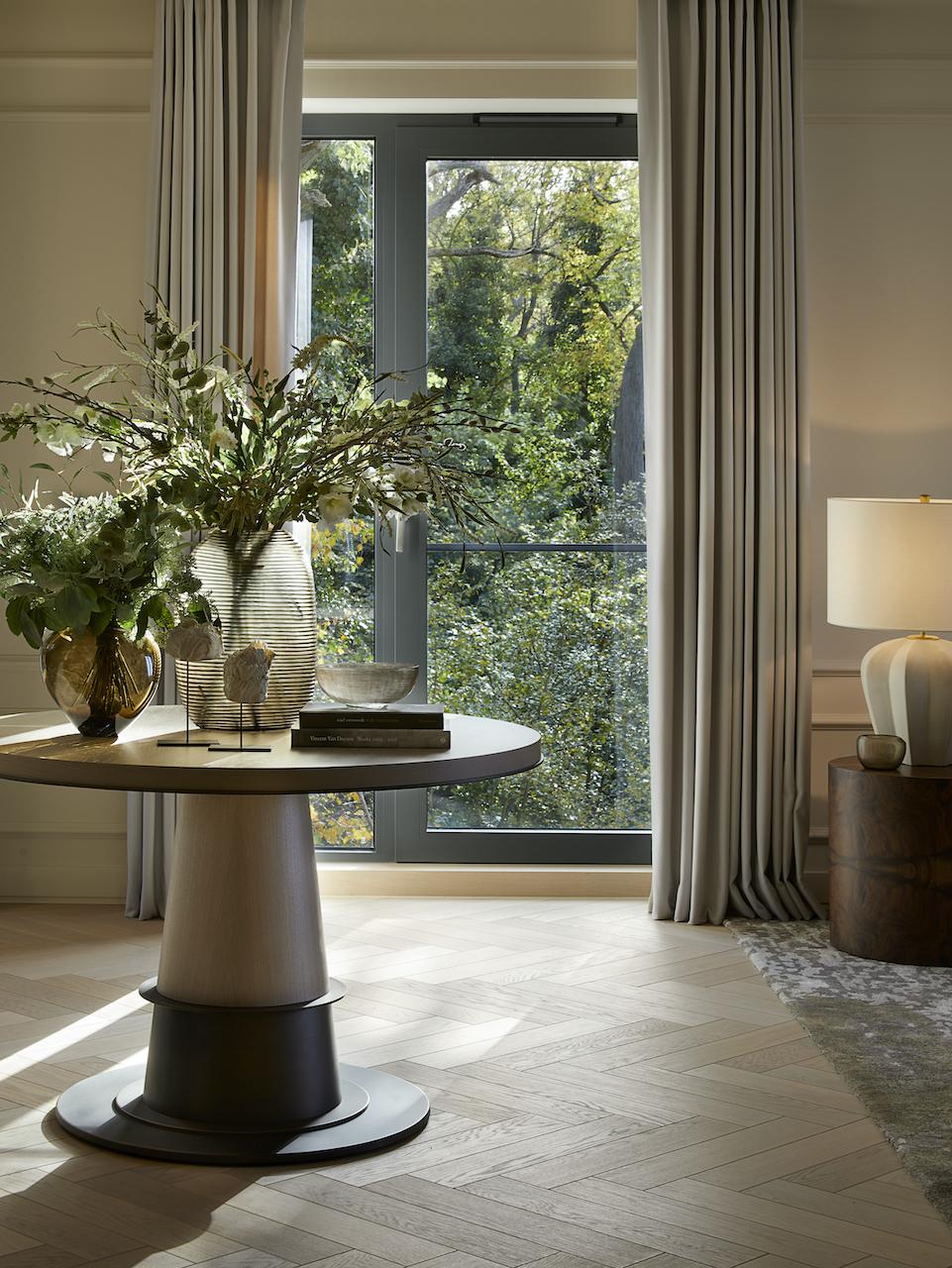 As one of the four penthouses in the new 25-residence development, this 3,608-sq.ft. apartment pays homage to the diverse and multicultural area of London. Nestled next to Holland Park with floor-to-ceiling windows overlooking verdant trees, the residence is blessed with spectacular views across the classic Victorian detached villas, which form the iconic fabric of London's architectural history.
"I am thrilled to be unveiling the interiors of such a unique residential development, right on the edge of one of the most charming parks in London. We were tasked with creating a space that would appeal to a diverse, international audience looking for a British design, with a more modern spin," says Laura Hammett, Founder of Laura Hammett Interiors. "Interior architecture details and custom joinery help us achieve a distinct space, which is a celebration of British heritage, multiculturalism and nature."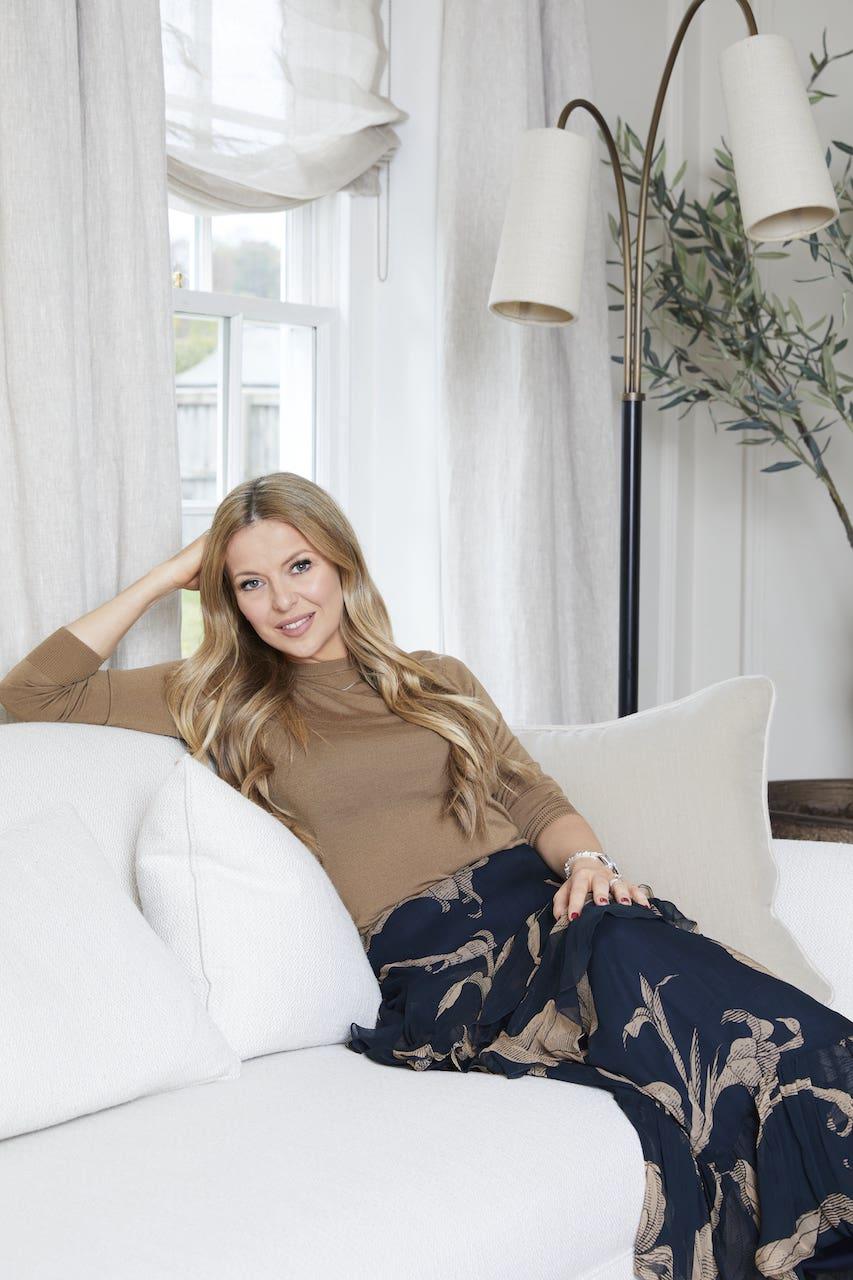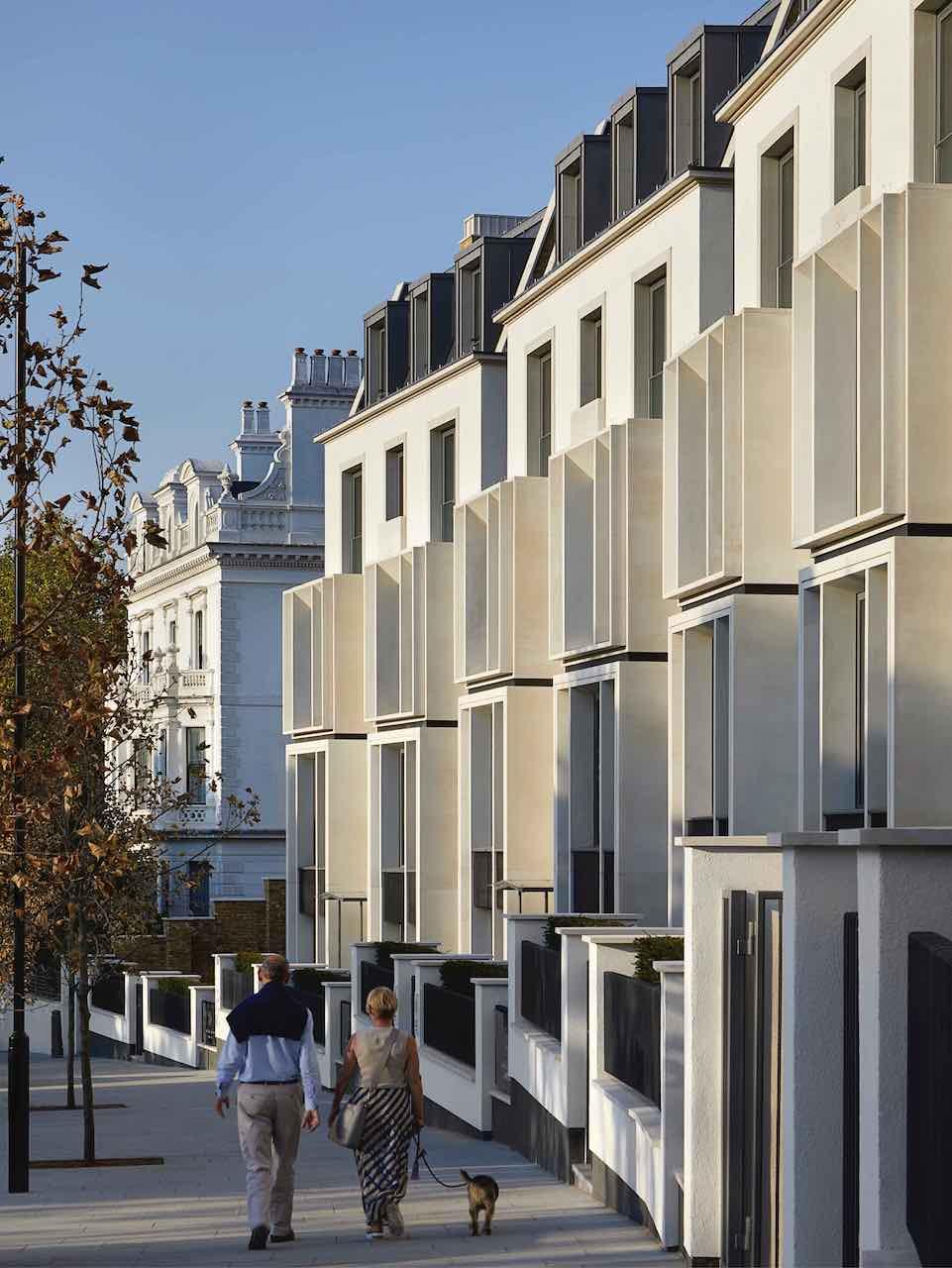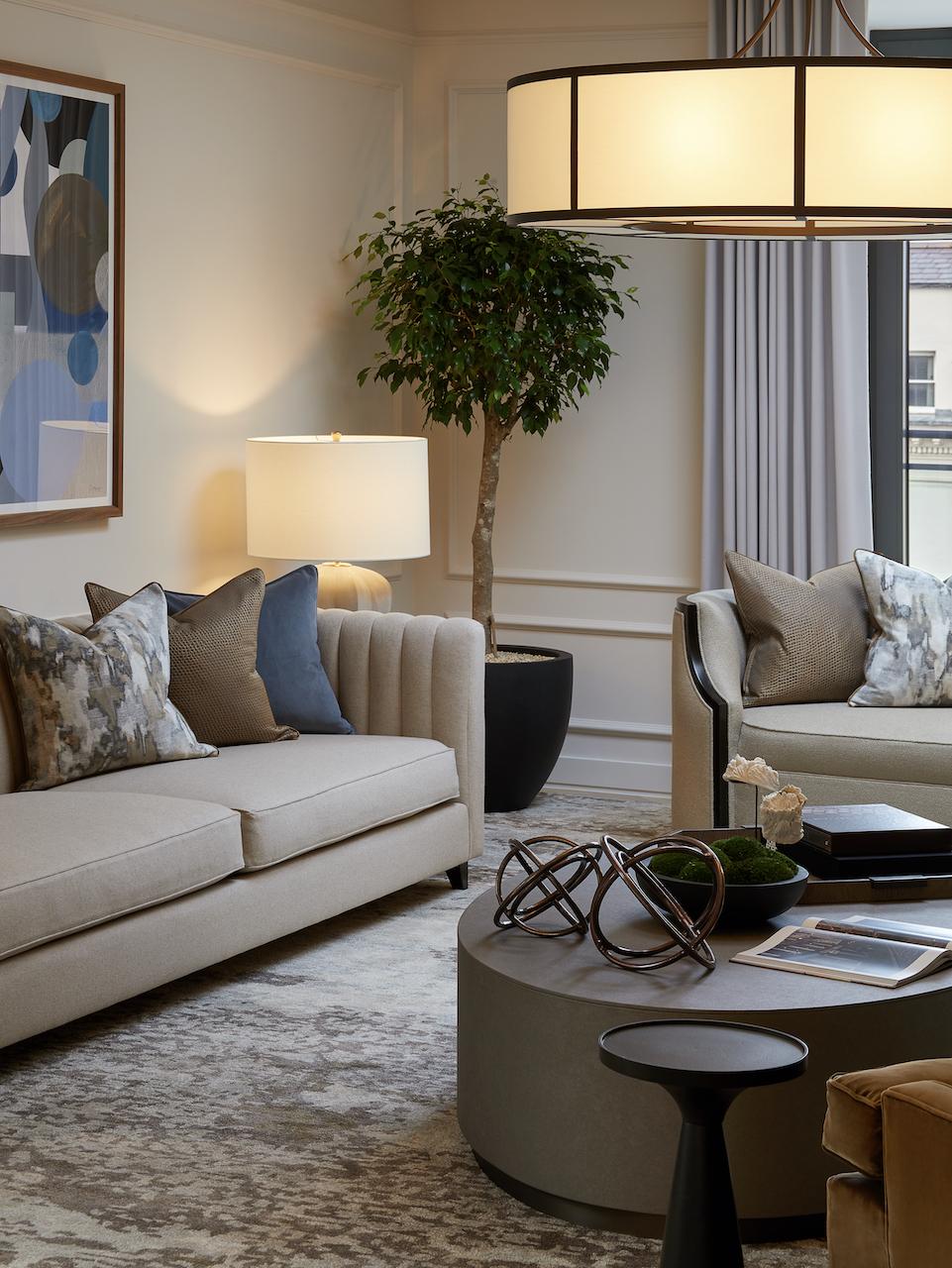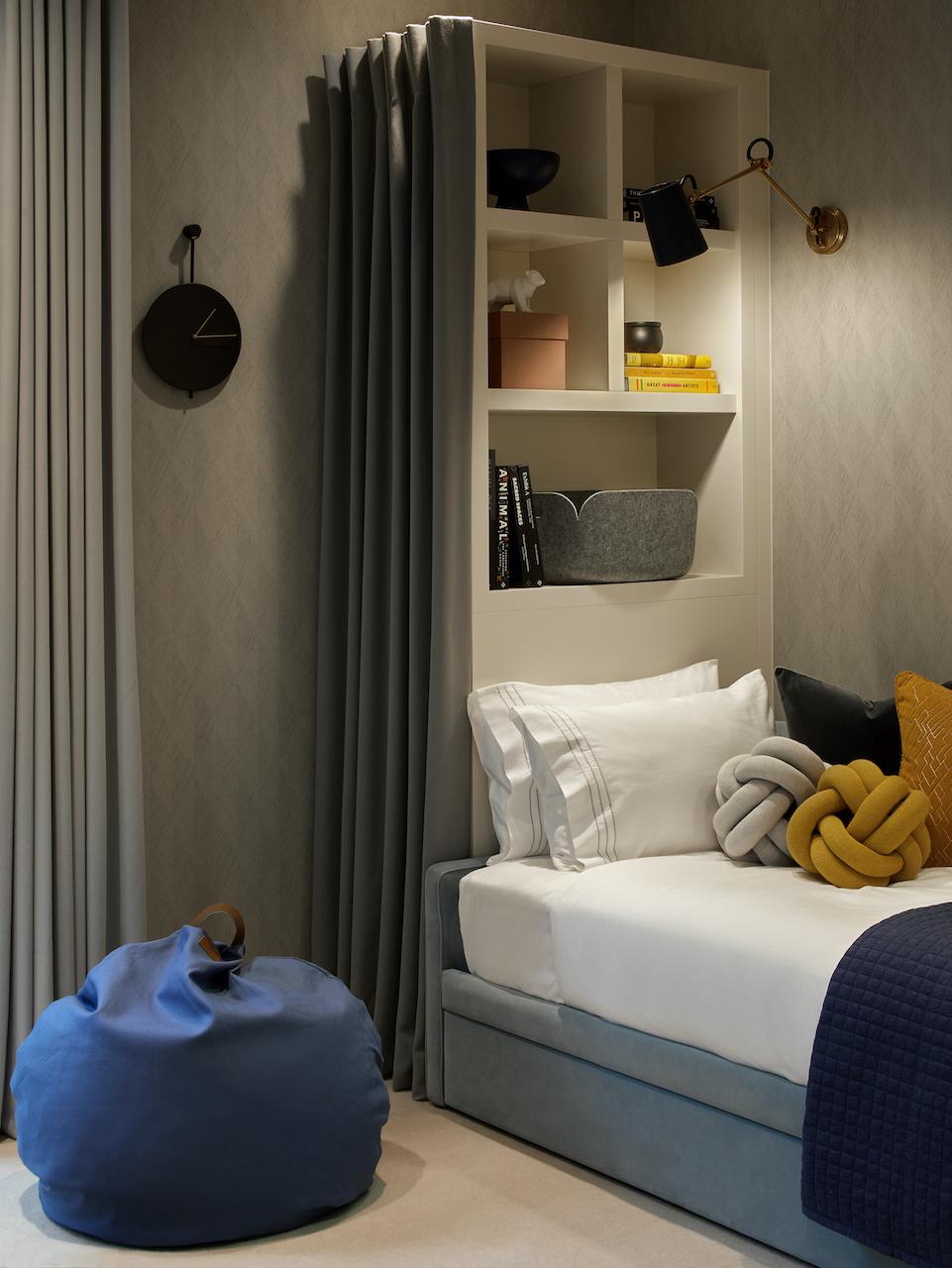 Holland Park itself was the natural inspiration for the design, which is a celebration of the rich natural surroundings – from the refined use of foliage through to the guest rooms' colour palettes and the abundant natural light. The penthouse spans over two floors and offers a generous living space, as well as a study and four bedrooms, including a bedroom specifically designed for younger guests.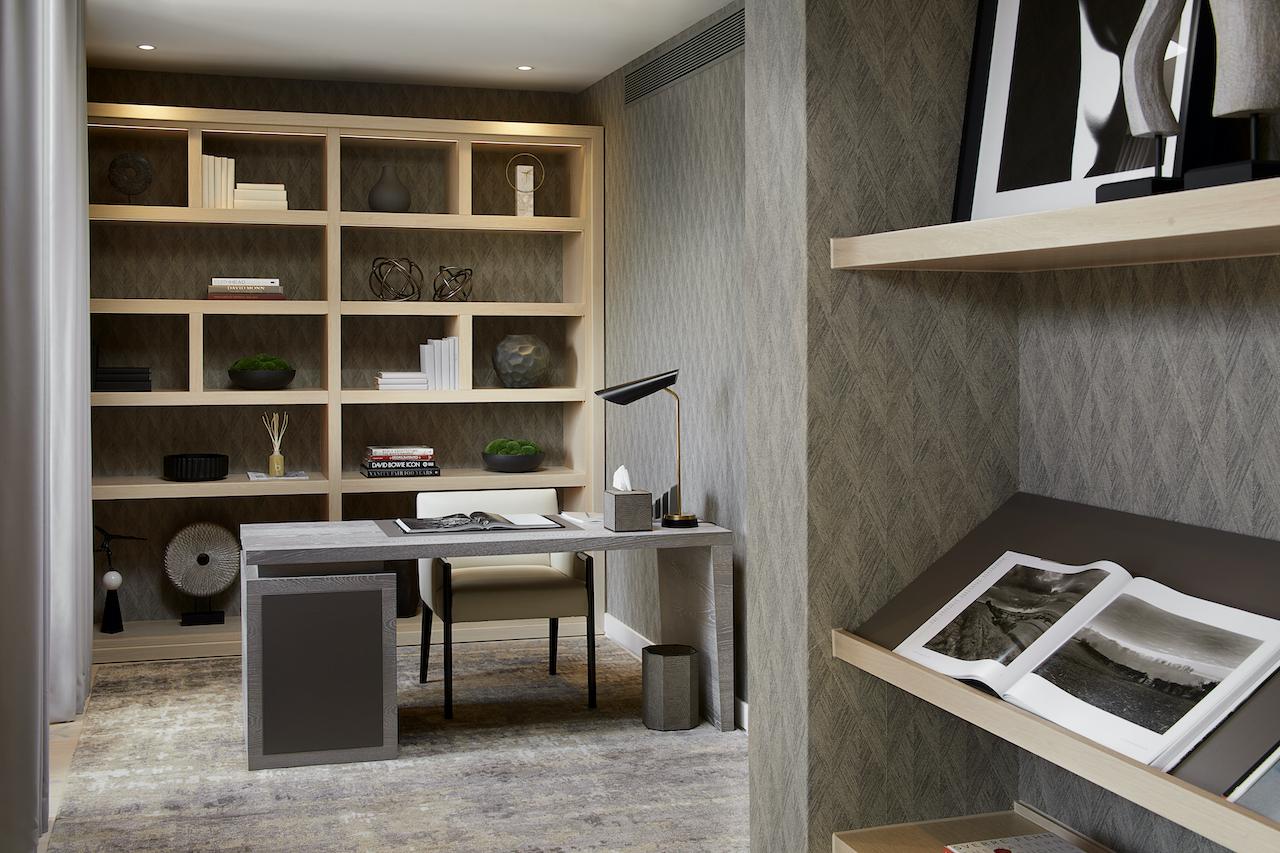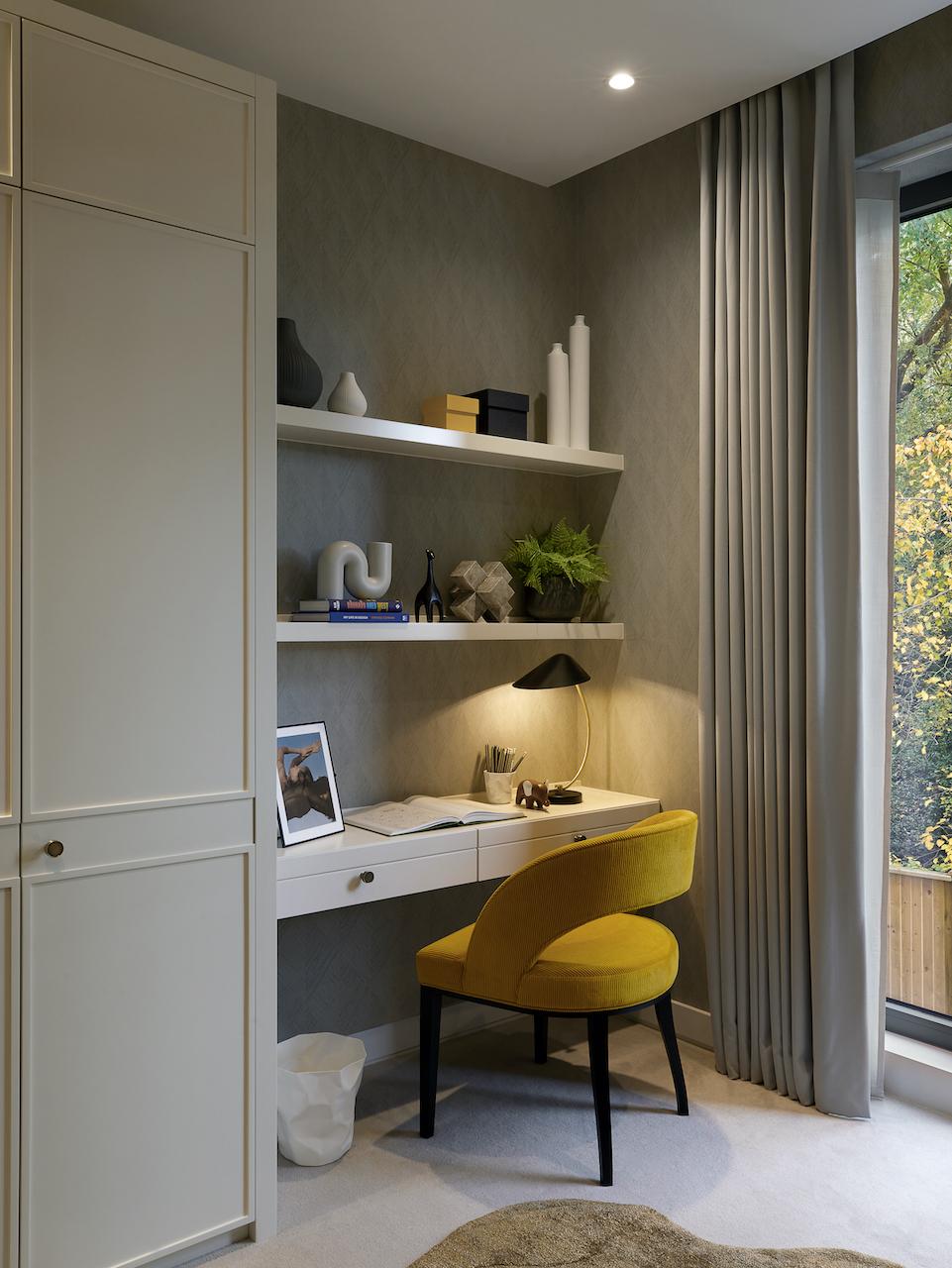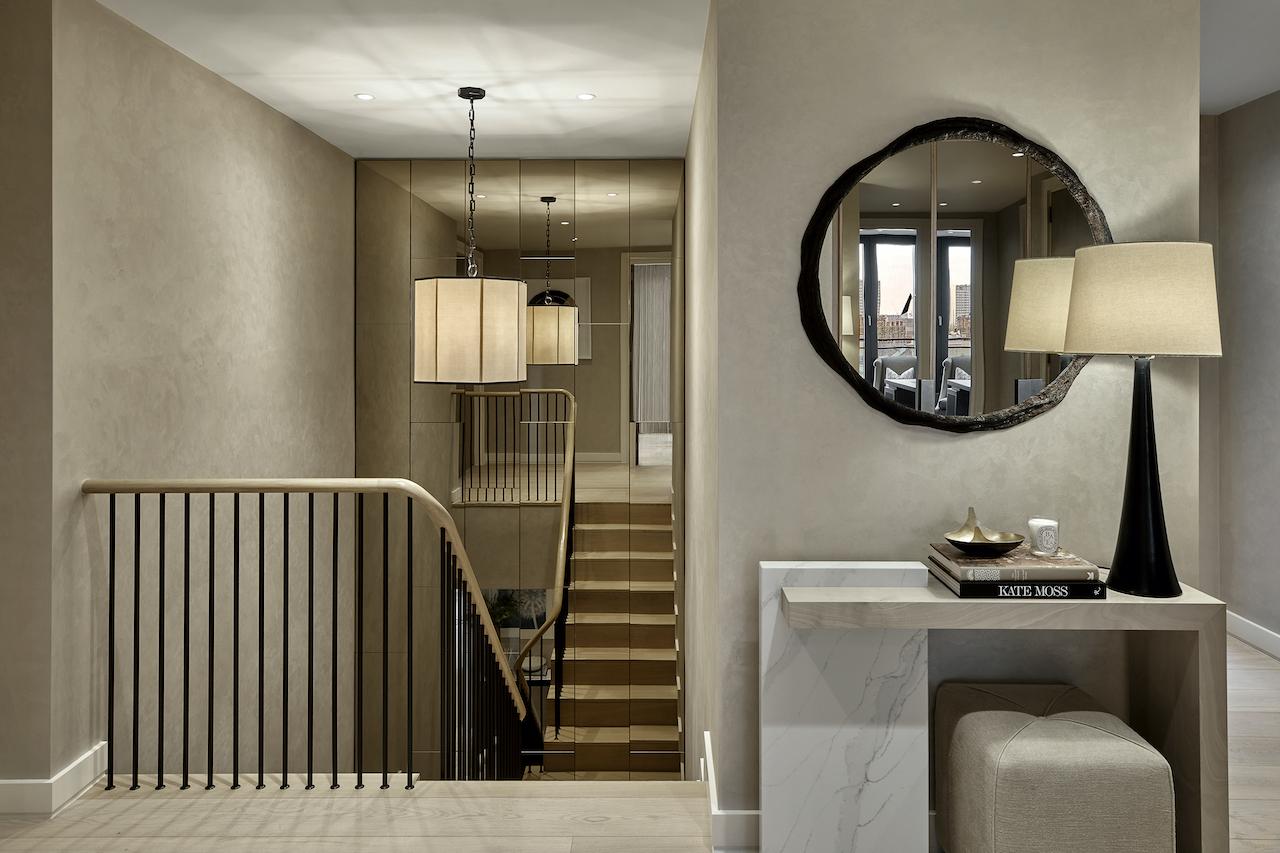 On the top level, the hallway leads to the main living space characterised by a warm neutral colour palette complemented by rich metallic bronze colours, with natural yet luxurious textures throughout. Sophisticated textured wallpaper and bespoke joinery enrich the study room, along with open shelves and sliding panels.
A staircase with a statement bronze mirrored wall leads to the lower level, with four bedrooms and four bathrooms. The base colour scheme provides consistency and reinforces the sense of calm and tranquillity whilst ensuring each bedroom tell its own identity and story.