Summer means taking to the beach and soaking up the sun – or, if you're lucky enough to have a home in Hong Kong with a rooftop, terrace or balcony, dusting off the grill and unfolding your loungers. If you're looking to give your outdoor area a refresh, take inspiration from one of these six beautiful Hong Kong terraces.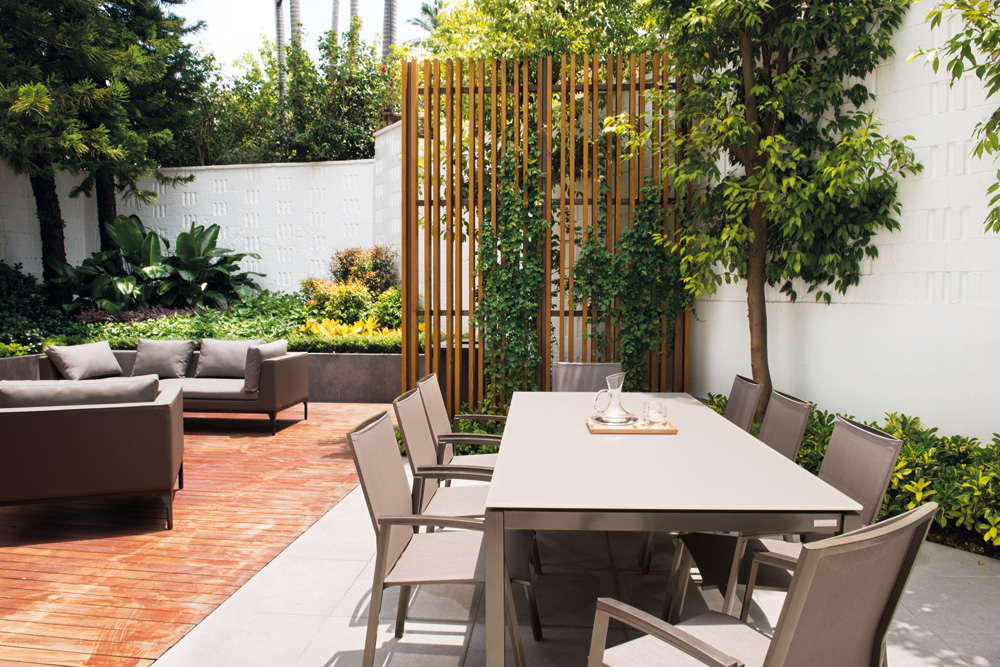 All that echoes
The trees perched beyond the wall mirror the verdant bushes on the patio; the wooden screen pairs with the wooden floor; the floor tiles ingeniously matches with the dining table, chairs, and sofas – it's all about echoing.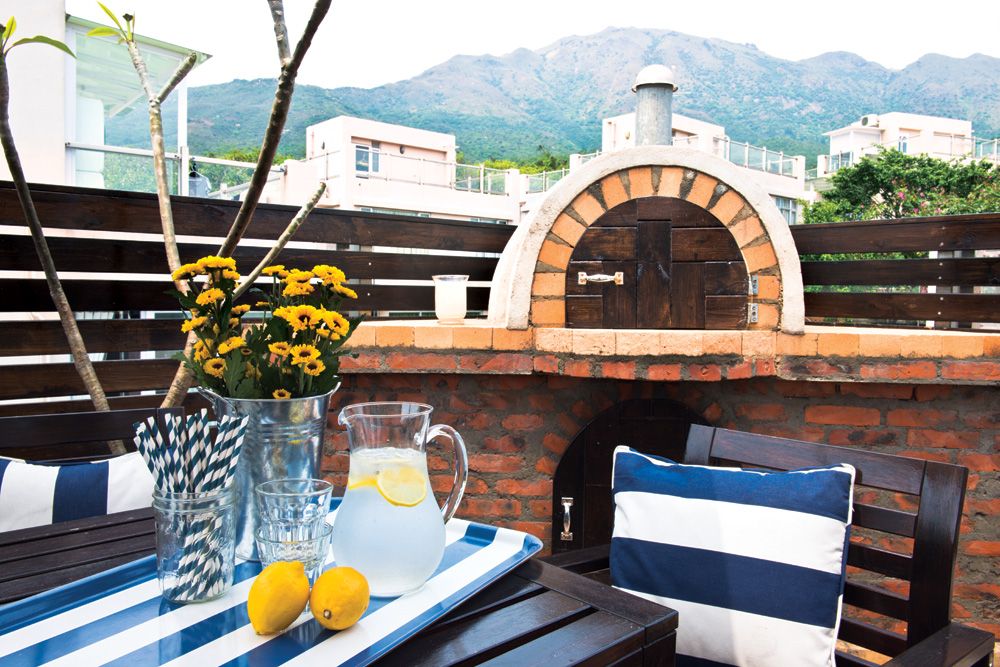 Parallel lines
The abundant use of striped accessories not only conveys a nautical theme, but also creates visual harmony when juxtaposed with the lines on the wooden fence, table and chair.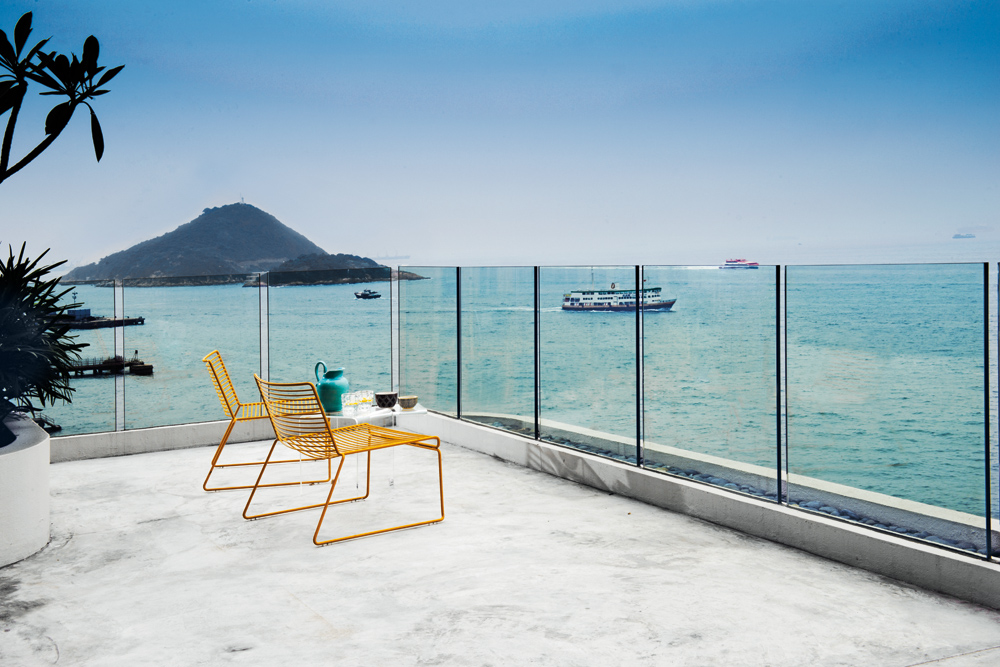 Nearly invisible
Instead of concrete wall or a fence, use a transparent glass wall to visually extend your terrace, especially if you have a gorgeous view, like this unobstructed panoramic view of the sea. Your space will be extra airy and illuminated.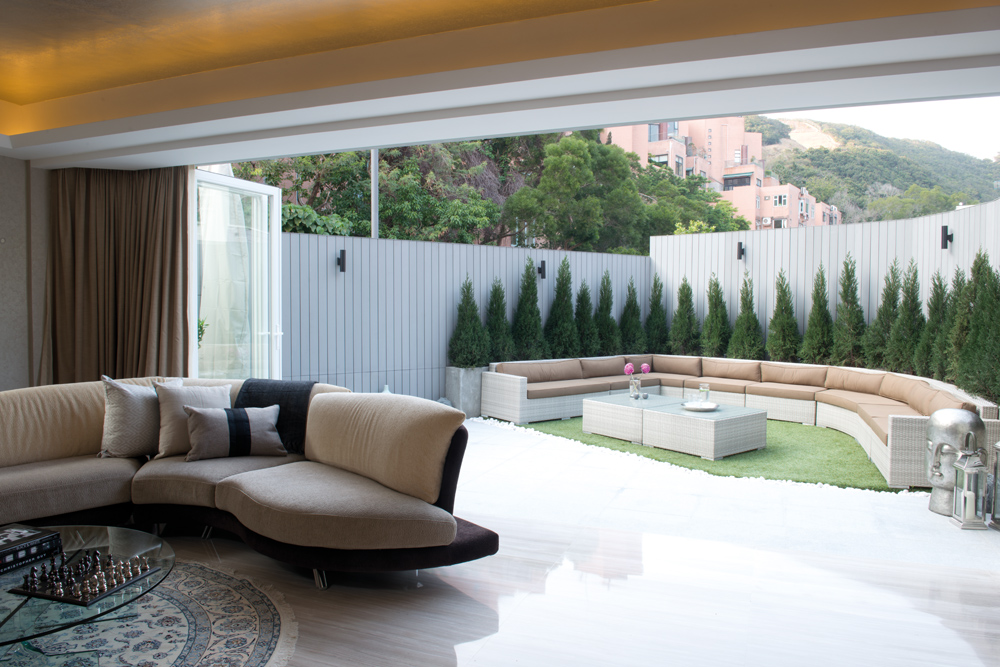 Go further
Connect the inside with the outside with a sliding patio door. This makes for two options: a maximised space when the door is pushed aside, and more privacy when the door is closed and covered with the curtain.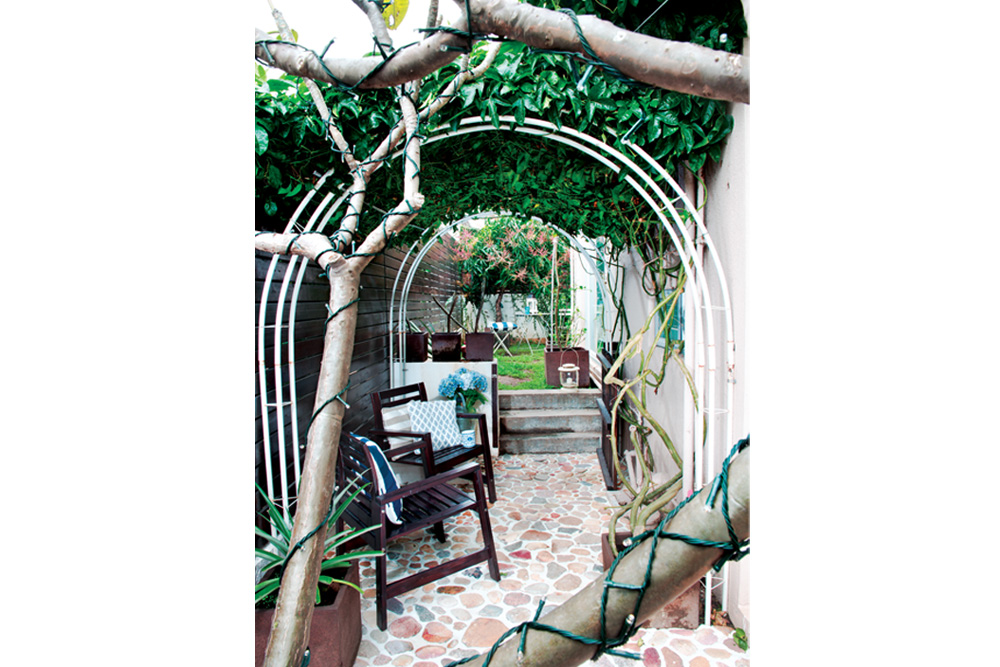 Secret tunnel
A tunnel-like corridor leading to the terrace adds playfulness and a touch of mystique. To turn it into a romantic spot at night, wrap the fence or trees with fairy lights.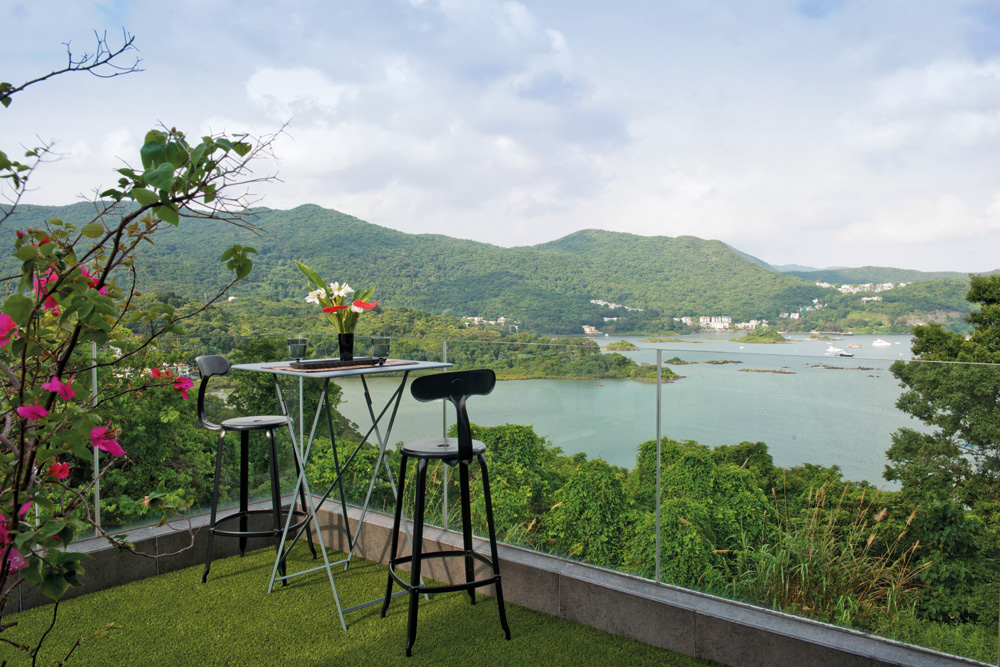 Blend in
Synchronise with your home's natural environment and truly embrace the outdoors by and covering your terrace floor with grass – synthetic grass can be easier to manage.
Look out for our August Outdoors issue, where we'll be unveiling more valuable insights from the experts on how to update your rooftop, balcony, and more!
The post 6 ways to decorate your terrace this summer appeared first on Home Journal.