As Easter draws close, British interior designer Yvonne Ellen shares six tips for creating the perfect Easter tablescape to entertain your friends with panache.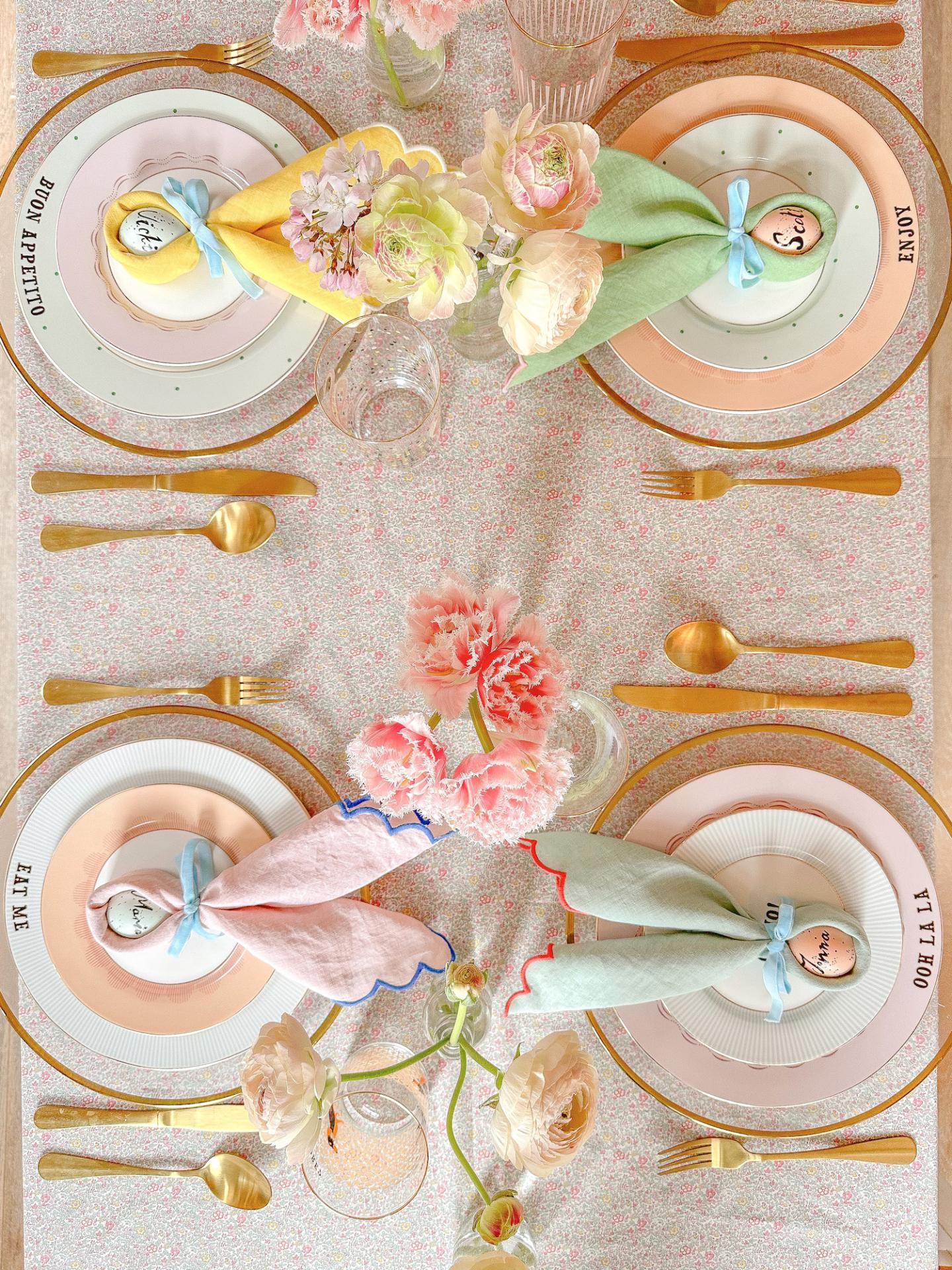 Make a personalised table setting to add an extra special touch
Having Easter-themed, personalised place settings for each guest really does add that extra something to the table.
When Easter comes around, it's the perfect opportunity to get creative and make a truly personalised, DIY Easter table setting. Consider using pastel-coloured napkins with hand-painted eggs for each family member or friend who will be joining the table. This will not only add a personal touch to the table but also bring everyone together as they sit down to enjoy the occasion.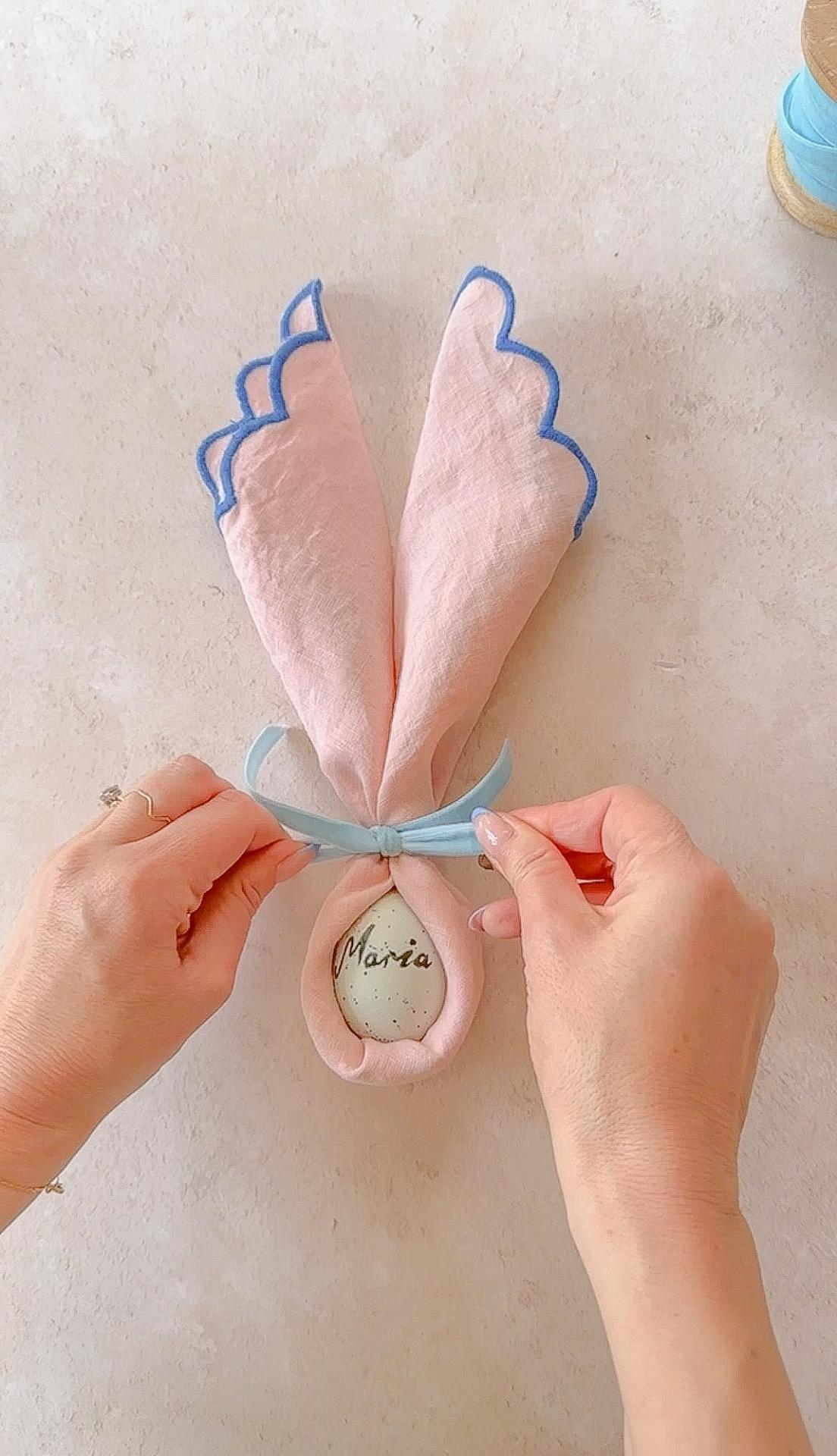 Add multiple layers to the table
Laying the table for dinner or brunch can be a truly creative experience and adding layers of colour, pattern and texture really does give the table a truly unique and captivating vibe. I often always consider this when I am using my tableware products and ensure that all my pieces work perfectly together as well as when used alone.
Decorate with seasonal flowers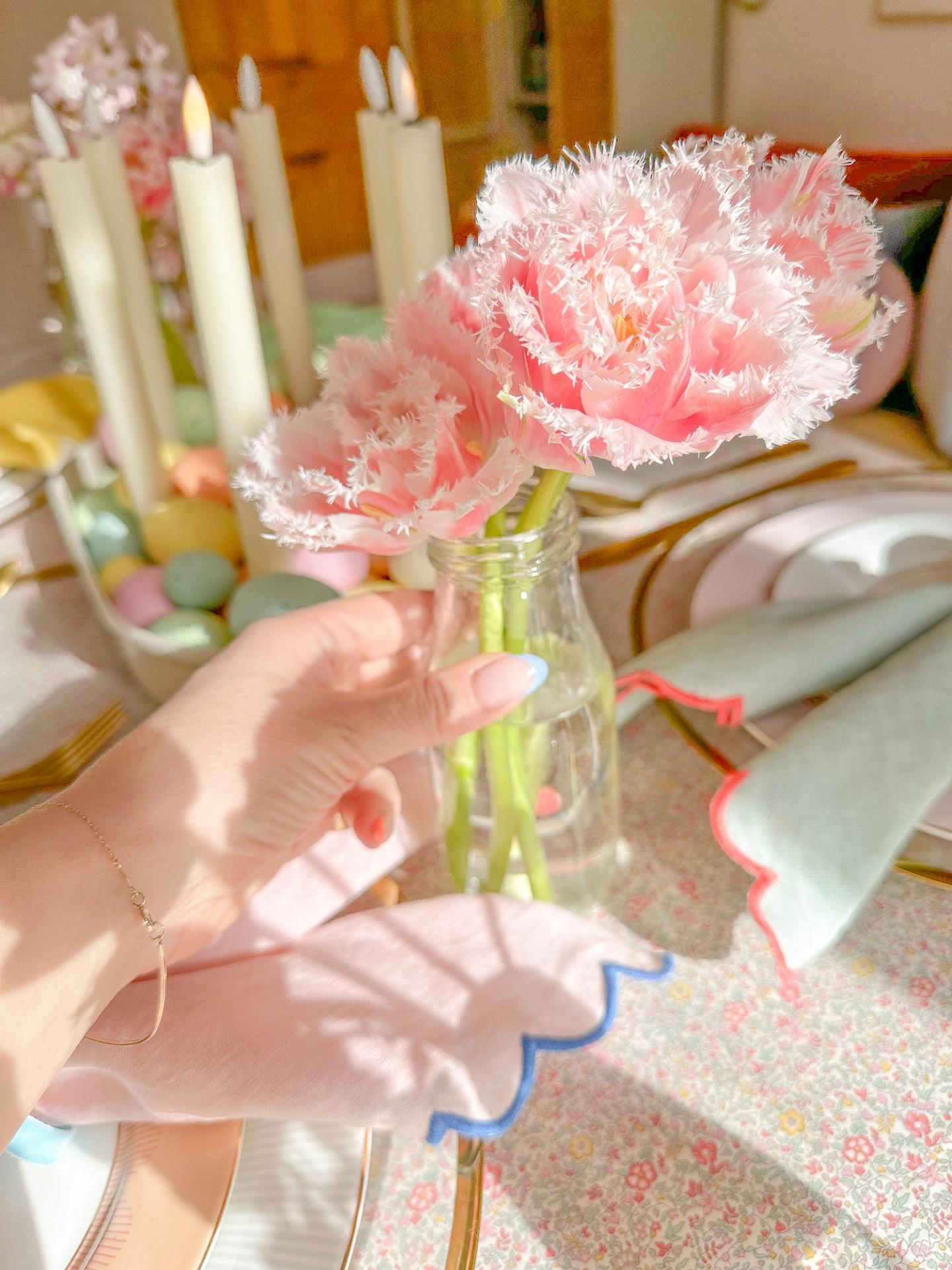 The perfect way to bring the feeling of Easter to your table is by adding some beautiful pastel-coloured spring flowers to your table. Whether you have a large dining table or a small accent table, adding flowers can create height while also bringing a fresh and bright atmosphere. I like to use a variety of little glass milk bottles as vases for my flowers, but mason jars or jam jars would create an equally cute look on your Easter table.
Add a DIY Easter-themed centrepiece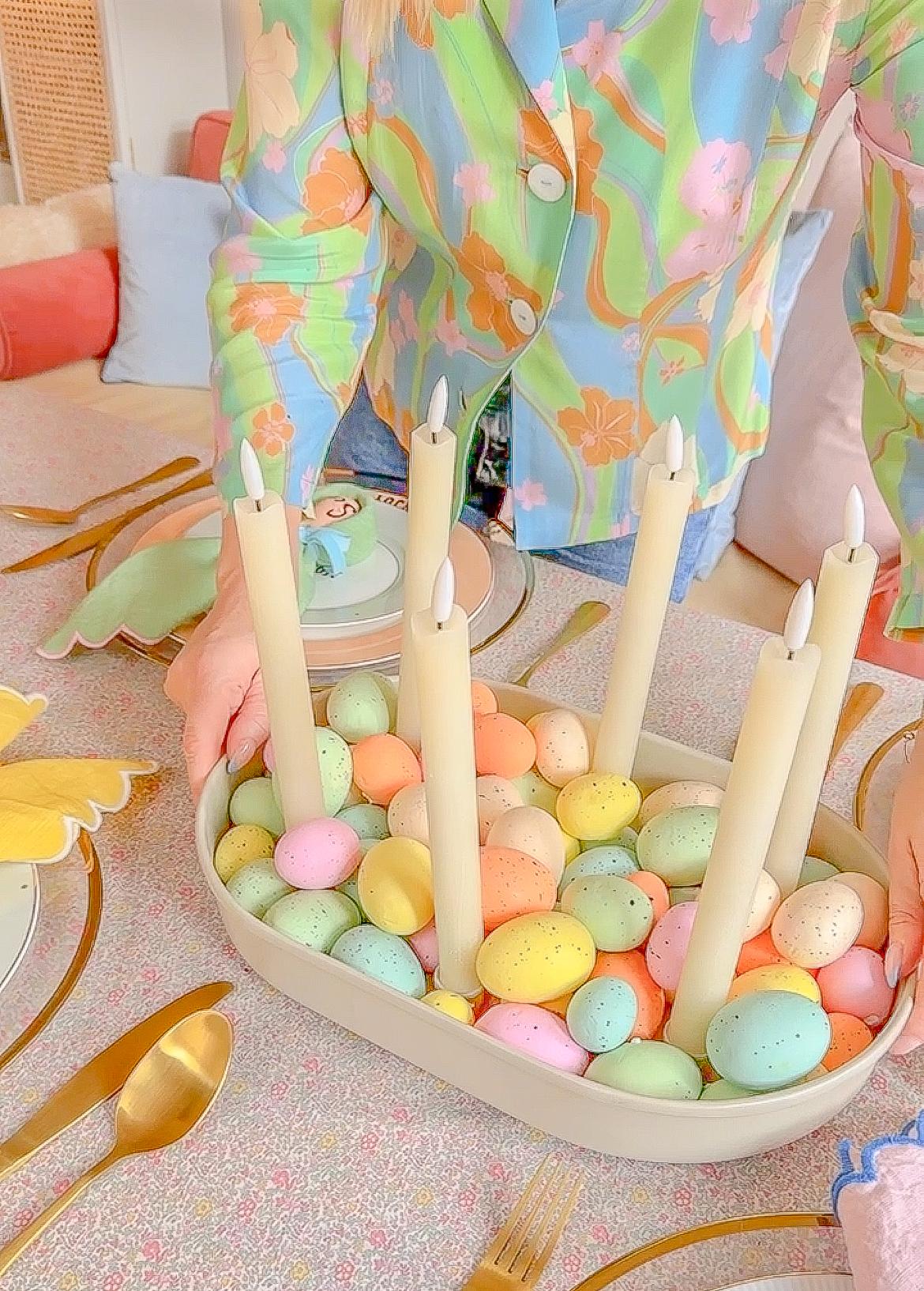 Let your creative side loose and transform your Easter dinner table into a spring wonderland with a chic DIY easter egg centrepiece.
Here I grabbed myself a load of pastel-coloured polystyrene eggs which I hand-dyed and arranged with my favourite 'flameless' taper candles in the amazing British Colour Standard candle platter for a perfect touch of seasonal style.
Use pretty fabric as a tablecloth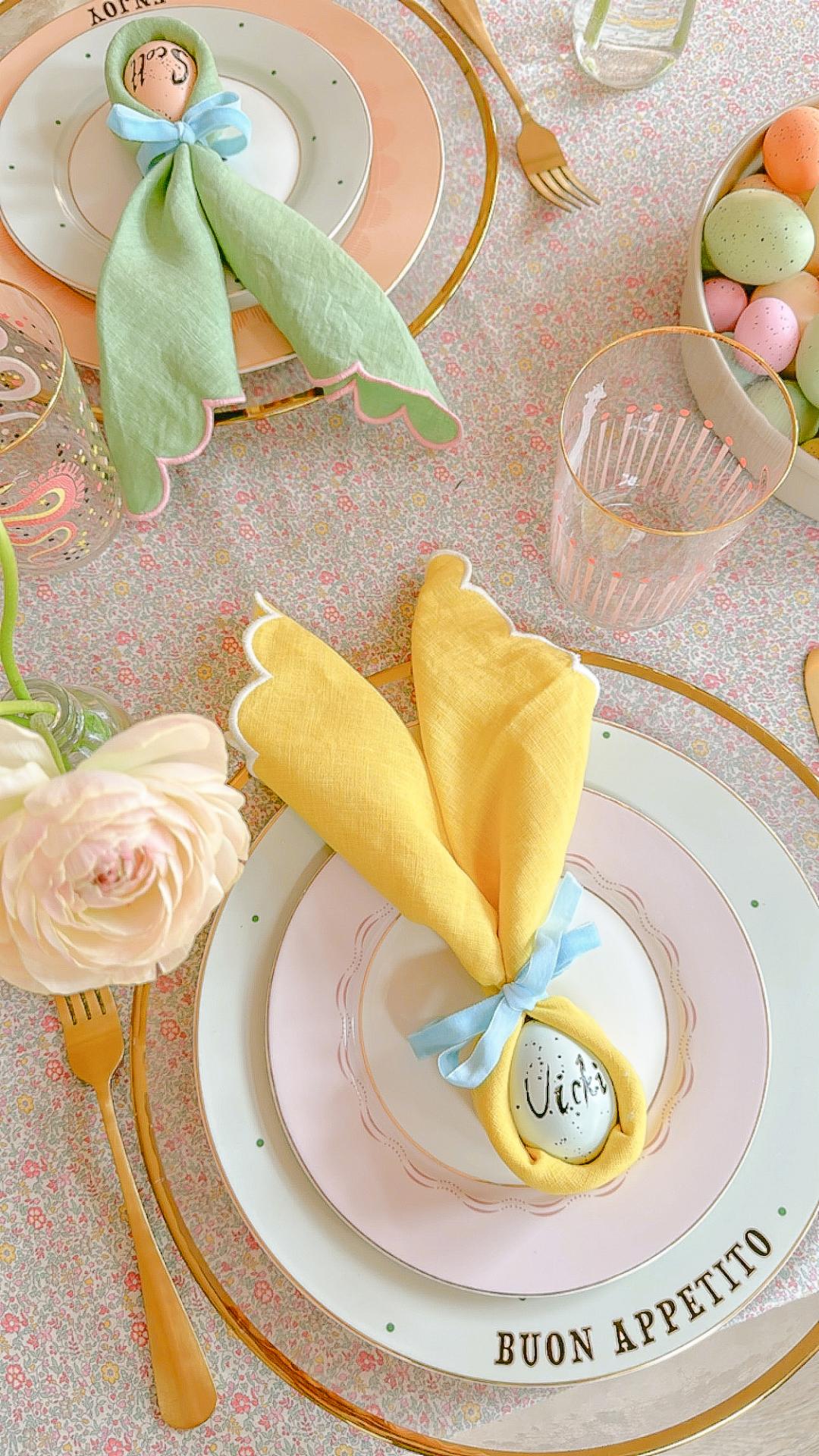 Create an epic backdrop for your Easter table with a floral print or patterned tablecloth. My top tip is don't spend a fortune on a fully finished tablecloth, instead just buy lengths of fabric to use instead as it is just as good and often half the price. Opt for pretty floral prints, geometric shapes, or even abstract art to surround your meals for added visual appeal. What better way to ensure that you and your guest will enjoy their meals?
Be creative with your tableware
If you're looking for an easy, yet unique way to present your desserts, why not swap out your bowls for a pretty wine glass instead? A classic combination of fresh sliced strawberries and cream can make a pretty spectacular dessert when presented in a wine glass. The best part is that there's no baking necessary! All you have to do is layer pieces of strawberry with a creamy topping until the glass is full, top with some mini eggs and voila - a fancy yet fun dessert is served. It's a great way to add an unexpected twist on an old favourite.
Photo courtesy of Yvonne Ellen