Located in Prince's Building, in the heart of Central, Altfield Gallery is recognised as one of Hong Kong's leading art and antique galleries.
When the original Altfield Gallery was established back in 1982, it was one of the first independent galleries in Hong Kong. The company was founded by American lawyer David Halperin and English designer Amanda Lack Clark, who was raised in Hong Kong, and focused on 18th and early 19th century fine antique Chinese furniture. The furniture was restored in Altfield's workshop by craftsmen trained by English restorers and, over time, the craftsmen became specialised in restoring South East Asian, Japanese and Chinese works of art.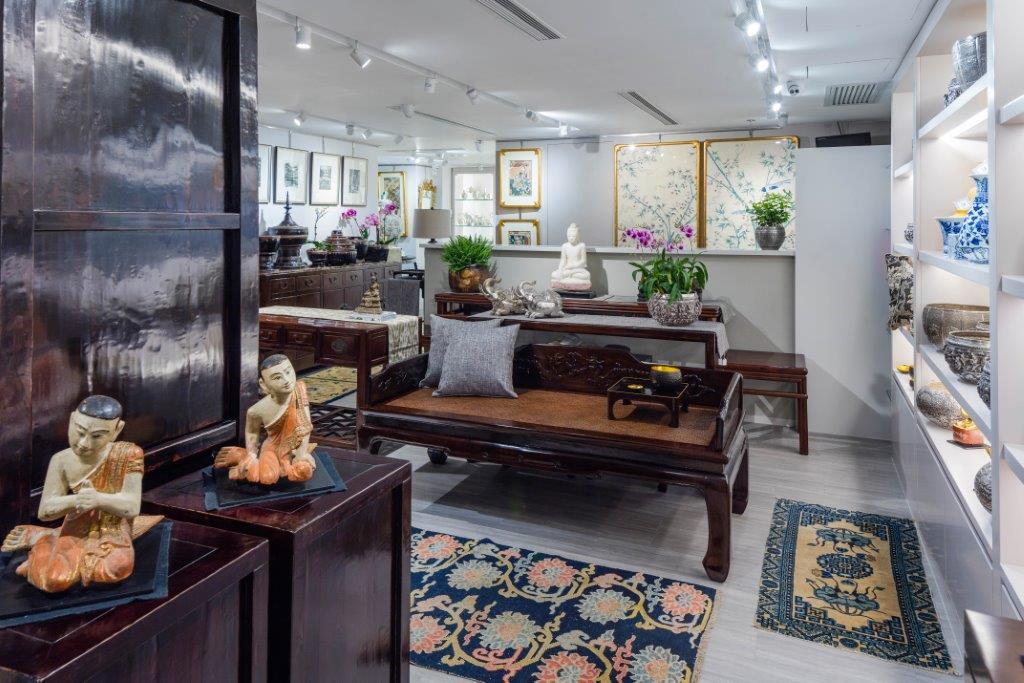 Inspired by the antiques they were working with, Altfield started to develop reproduction lines utilising traditional techniques and materials, while also creating contemporary collections that included paintings, porcelain, silverware and jewellery that were exported internationally to major private label clients in the West.
35 years on, the Gallery continues to offer antique Chinese furniture, as well as Southeast Asian sculpture, Tibetan carpets, Burmese and Cambodian silver, Indian gold jewellery, and maps and topographical prints relating to Asia. It holds regular exhibitions throughout the year. In 2006 Altfield established the Altfield Gallery Annex to showcase larger pieces in its warehouse in Aberdeen.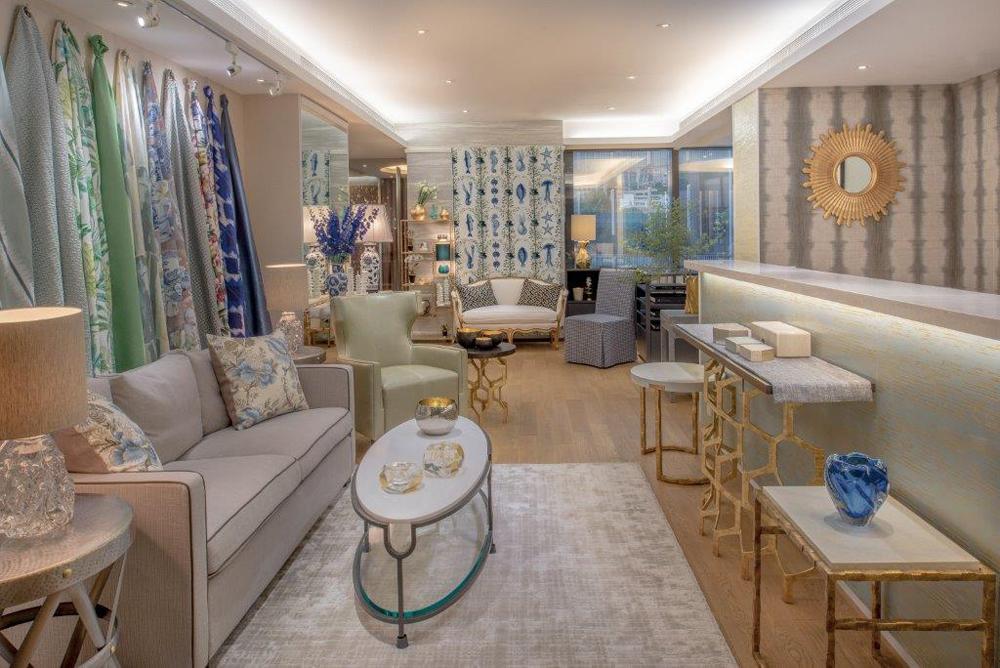 A major part of Altfield's business is now Altfield Interiors, which represents and distributes around 40 top European and American interior furnishing companies who supply fabrics, wall coverings, leather, trimming, lighting and furniture. In addition, Altfield designs and manufactures its own range of custom lighting, furniture, decorative screens, mirrors and framed art.
As well as being a go-to source for home owners seeking high-quality furnishings, Altfield Interiors works with professional designers and architects through its chain of design showrooms in Hong Kong, Macau, Shanghai, Beijing, Singapore and London. The brand also welcomes retail clients to use its showrooms, where assistance from its experienced team is on hand.
Now celebrating its 35-year anniversary, Altfield is not only a pioneer and home-grown success, but sits at the forefront of the art, antique and interior furnishing markets.
Altfield Gallery | Shop 249,Princes's Bldg,10 Chater Rd, Central; tel 2537 6370, www.altfield.com.hk
Altfield Interiors | Rm 1101, 9 Queen's Rd Central, Central; tel 2524 4867, www.altfield.com.hk