Setting itself apart from off-the-shelf box fans and rickety pedestal fans, AirEye brings Big Ass Fans' premium engineering to your facility with best-in-class performance, efficiency and smart controls features.
Every appliance is getting a smart update in the digital era – and directional fan is no exception. Enter Big Ass Fans. The company has since 1999 been delivering industry-leading airflow and energy-saving fans to customers worldwide. From factories, offices to homes, the fans deliver comfort and style that make life and work all the more enjoyable.
One of the star turns is AirEye. Thanks to its sleek durable design, patented airflow control and high-tech facility integrations, it's the most advanced directional fan on the market. The smart, versatile fans are perfect for warehouse, commercial spaces, factories, barns, and even your outdoor wedding, venue or event. Here's everything you need to know about AirEye:
1. Sync Multiple Fans At Once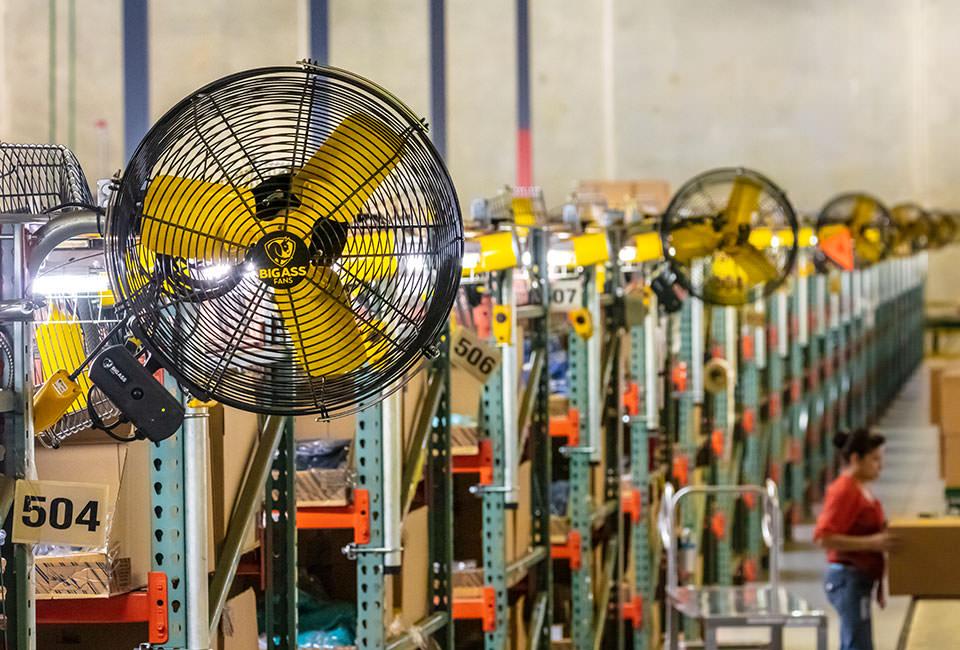 AirEye fans do the wave in perfect sync to keep your workforce comfortable and productive. Using the intuitive BAFCon controller, you can alter the speed of multiple AirEye fans for a full-facility cooling operation. No worries if you already have a BMS (building management system) you prefer, because BAFCon allows you to sync your AirEyes with Modbus, BACnet or 0-10 V protocols too.
2. The Fans Can Read Your Room Like a Pro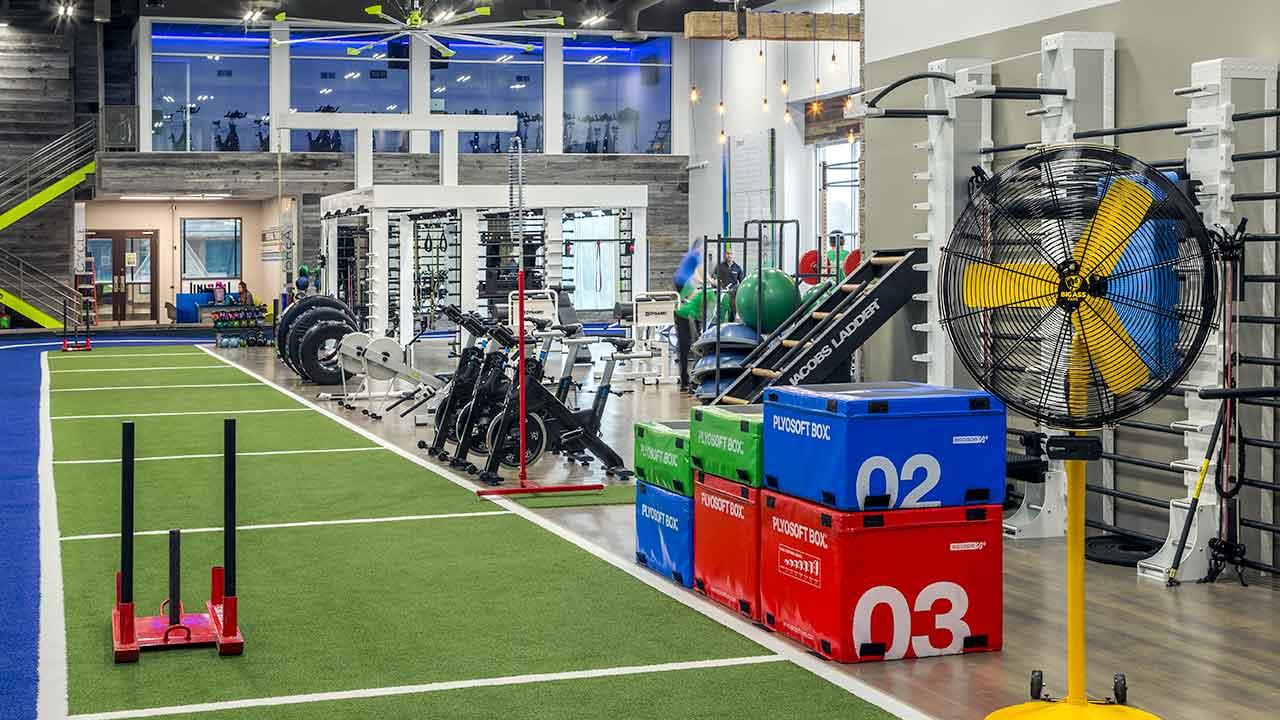 Using an infrared motion sensor, AirEye turns on when people are working and shuts off to save energy when there's no one there. With a massive cooling range of up to 40 ft, its adjustable lock knob lets you aim the sensor where airflow is needed most. What's more, you can assess AirEye's power and motion-detection activity through two LEDs displays.
3. Higher Durability & Efficiency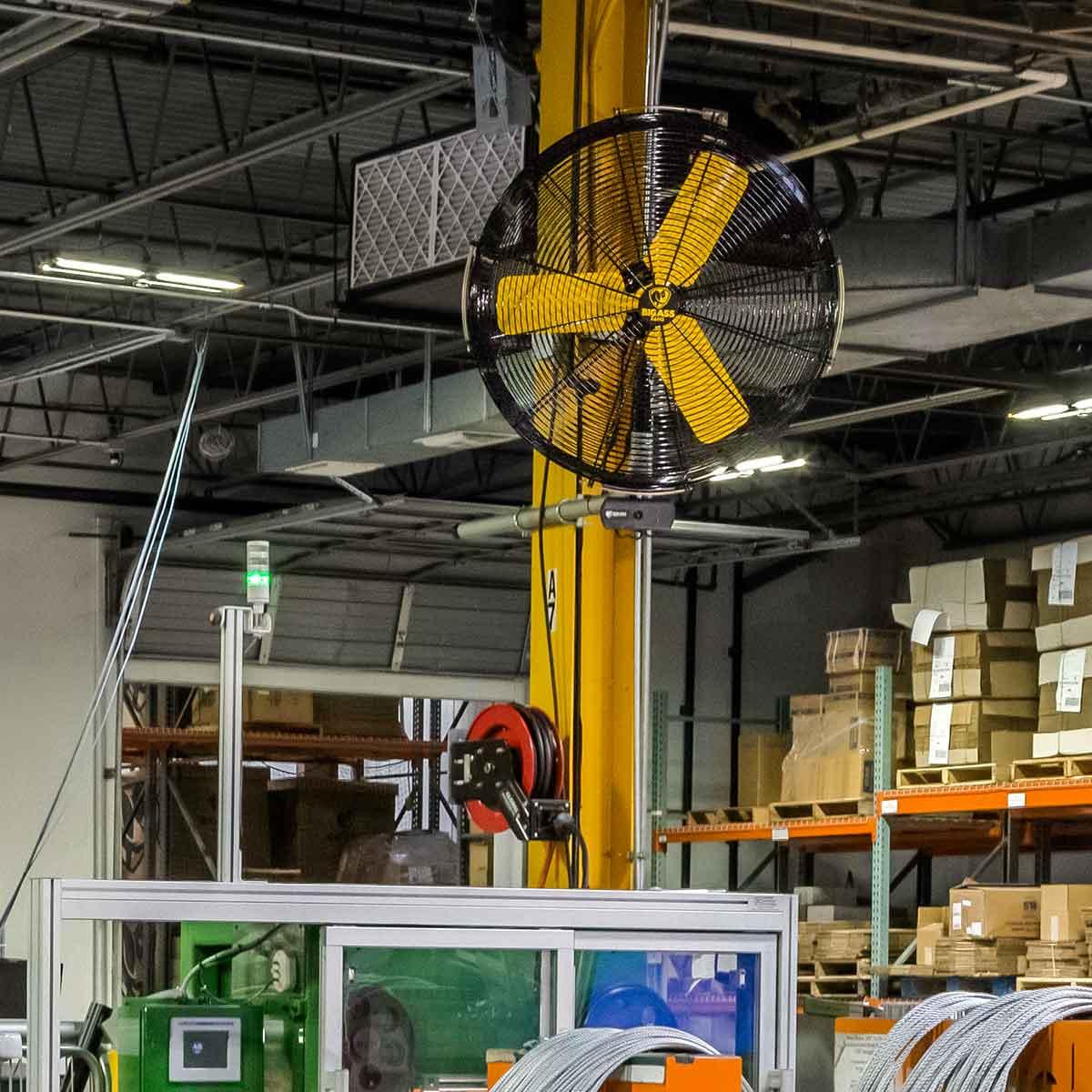 AirEye is one of the smartest fans on the market and produces 50% more airflow with 50% greater efficiency than typical high-speed directional fans. Its permanent-magnet EC motor runs much cooler than standard induction motors, wasting no energy and ensuring a longer motor life.
4. Mix & Match the Mounts

Can't decide on the right fan for your space? Here's a good news: AirEye directional fan provides a wide range of options to meet your airflow needs, even in narrow spaces and aisles. These include portable pedestal directional fan, commercial-grade wall fan, swivel arm mount fan, motion sensor wall fan, etc.
Kitchen Highlights is a distributor of Big Ass Fans in Hong Kong
Contact Kitchen Highlights Limited
Address: Room L, 10/F, Kings Wing Plaza 1, 3 On Kwan Street, Shek Mun, Sha Tin, Hong Kong
Facebook: www.facebook.com/kitchenhighlightslimited/
Email: info@kitchenhighlights.com
Tel: 2363 1733