Interior design may be a visual thing, but listening in on conversations with like-minded folks is just as effective (and fun) a way of getting inspiration.
Here, we round up four podcasts worth listening to for a dose of design ideas, expert insights, and good, old-fashioned how-to's – perfect companions for the commute or your next workout as you plan out your own space. Enjoy!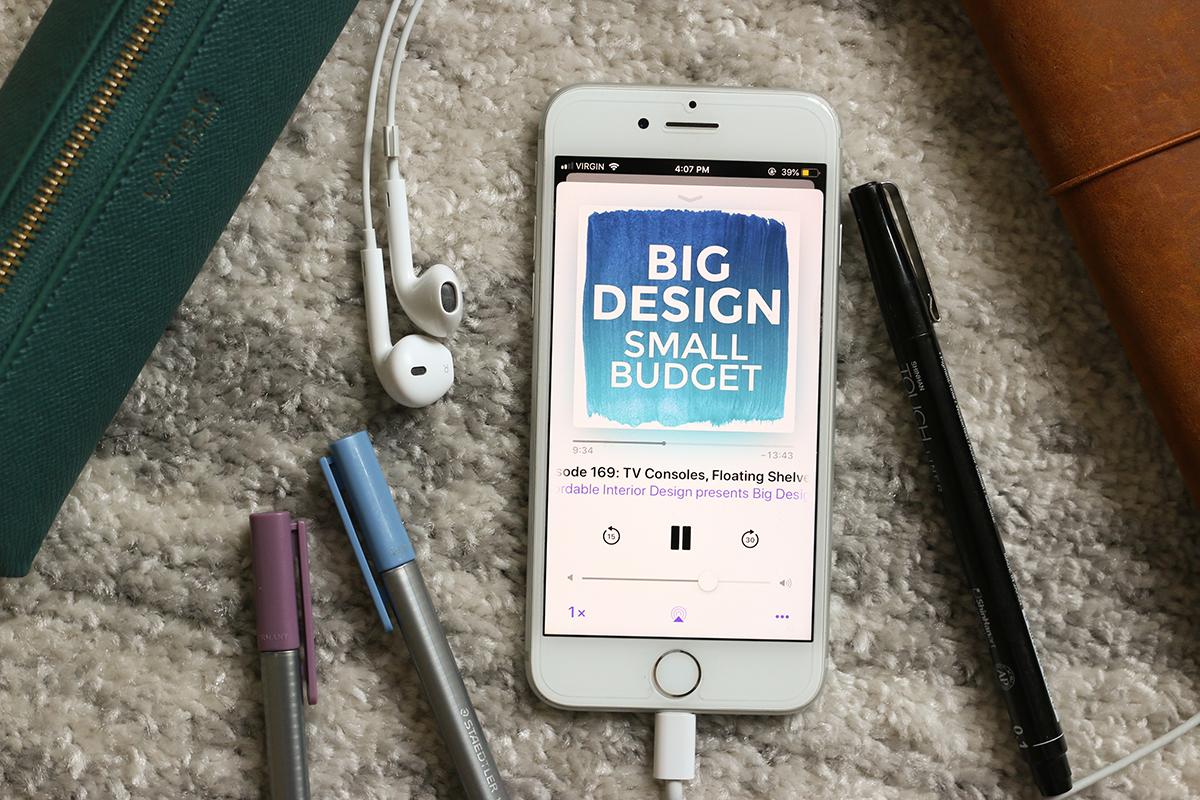 Big Design, Small Budget
Sharing the same name as her first book, the Big Design, Small Budget podcast by interior designer Betsy Helmuth of Affordable Interior Design is chockful of more of her expert ideas and advice on designing your own space. The Q&A format with questions sent in by readers are especially helpful – a good reminder that others share our interior design dilemmas, too! – and come with tips from Helmuth that are practical and also easy to understand, given the audio format.
Start with the episode... 160: Downsizing, Layout Troubles, Shopping for Timeless Pieces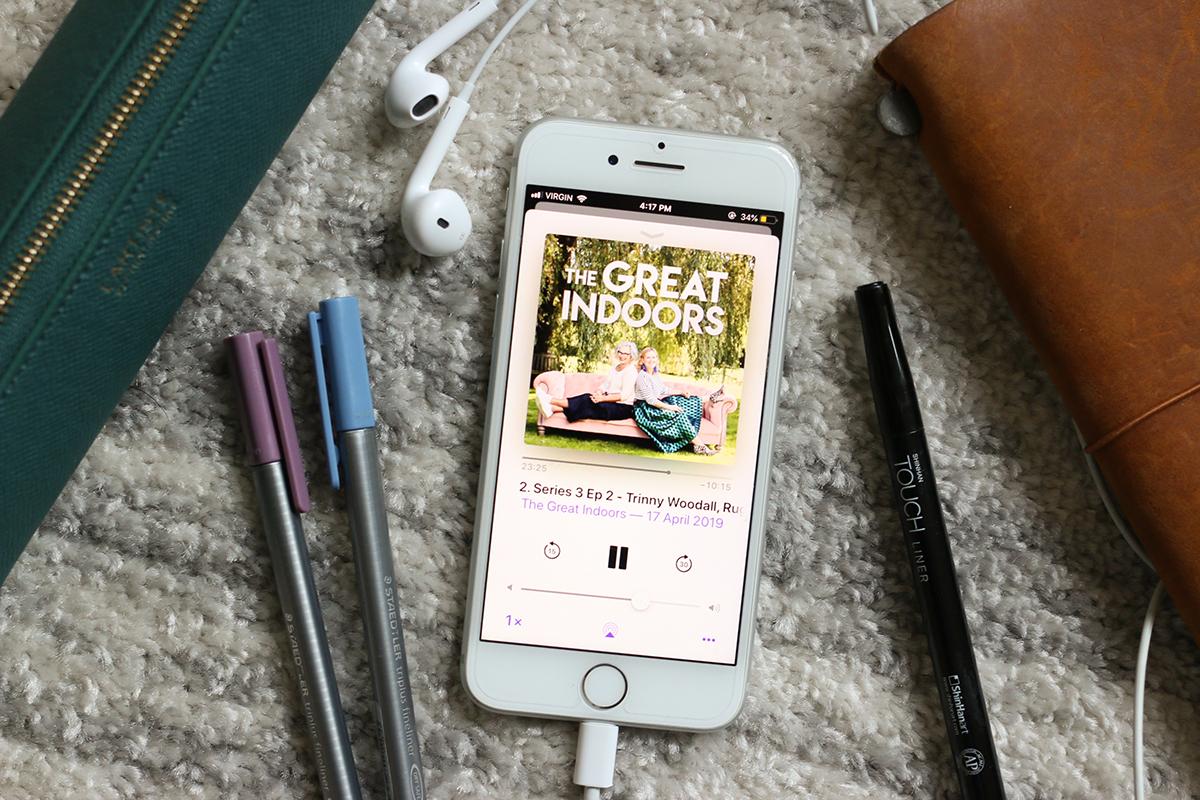 The Great Indoors
Hosted by TV presenter and designer Sophie Robinson and award-winning interior design journalist Kate Watson-Smyth, The Great Indoors is possibly the most entertaining of the bunch on this list – listening to it is like eavesdropping on a fun and insightful conversation by two incredibly knowledgable and passionate industry experts (and friends). With episodes on selecting art for a gallery wall to hot opinions on rugs, The Great Indoors is a must-have on your podcast playlist if you're looking for solid do's and don't's – the hosts occasionally have opposing opinions, too – and just an energetic companion for all things decorating and design.
Start with the episode... Series 3 Episode 1: Flower (and plant) Power, the Art of Artwork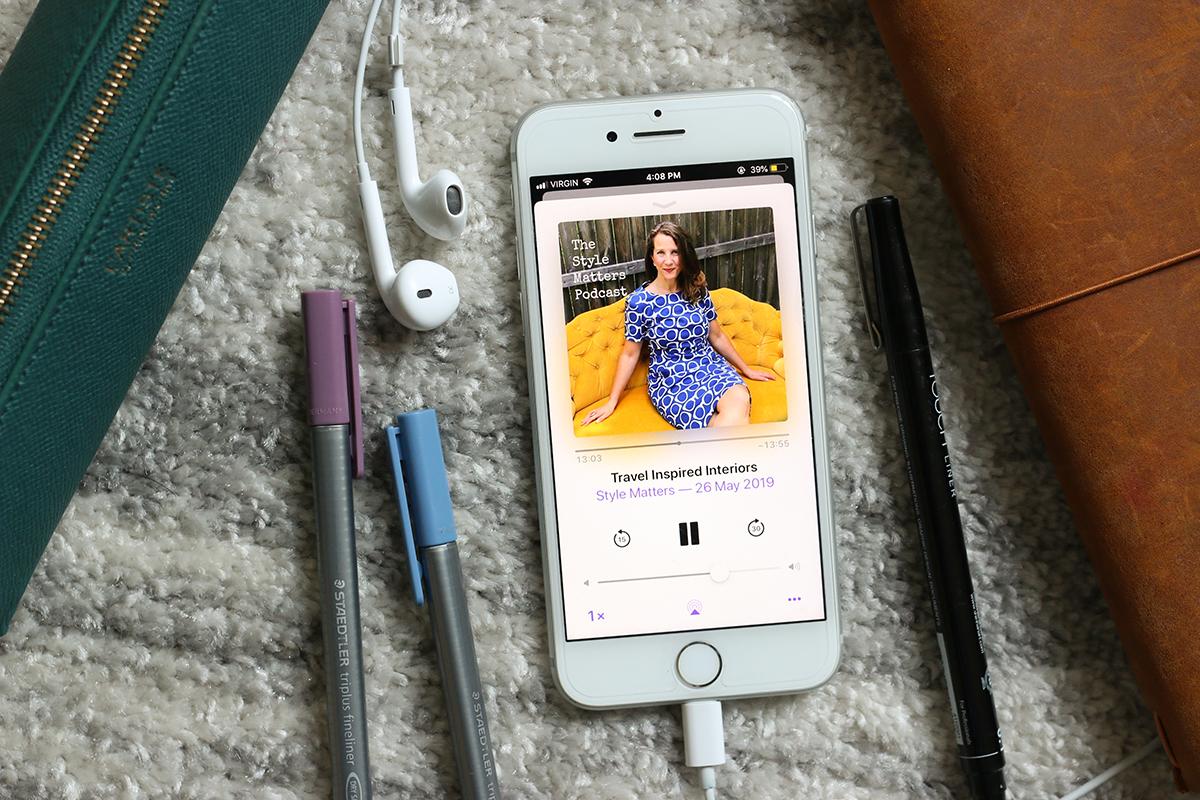 The Style Matters Podcast
Apart from practical interior how-to's, another aspect of designing our home is nailing our personal style – or finding it, if we haven't yet. This is the focus of The Style Matters Podcast hosted by Zandra Zuraw, who is also behind the website Little Yellow Couch that shares the same focus. Zuraw has interviewed hundreds of designers and creatives on the subject of their personal style and translating it to the home – in ways that are maximalist and minimalist, antiques- or art-driven, plant-centred, and so much more.
Start with the episode... featuring Hilton Carter: Styling With Plants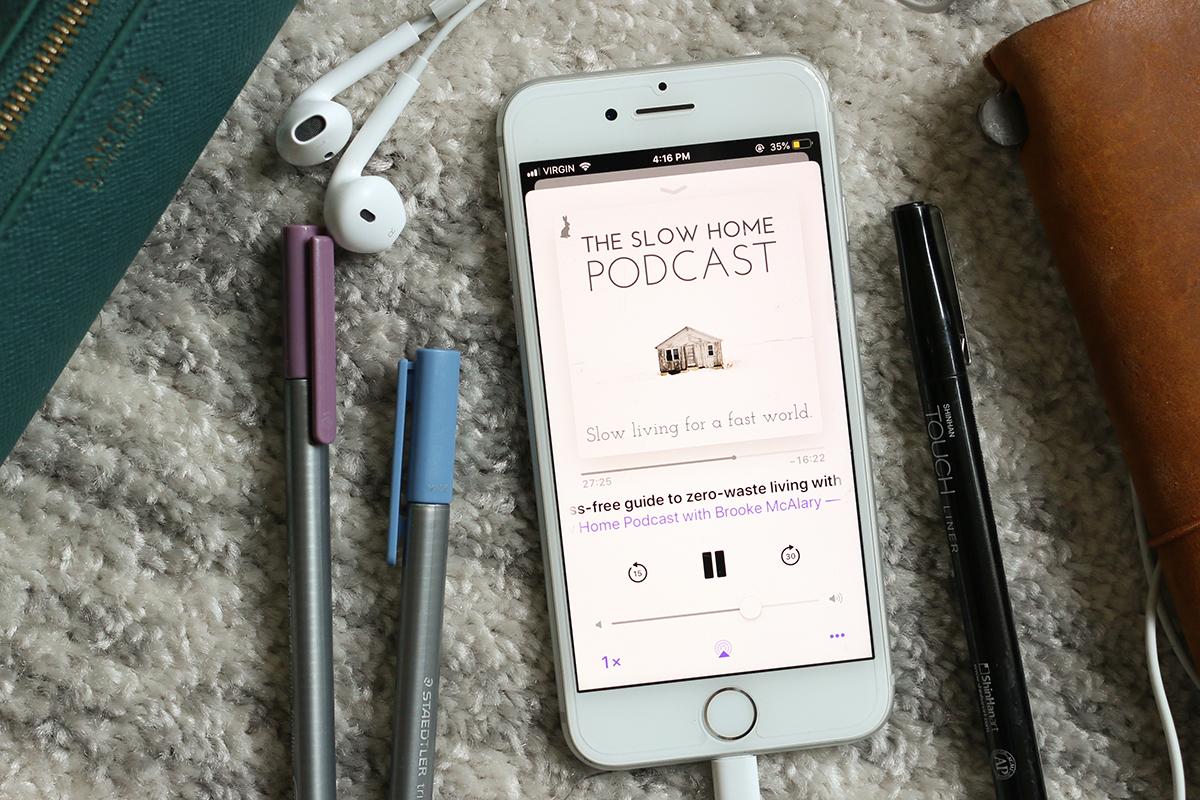 The Slow Home Podcast
With sustainability a growing concern for both ourselves and the planet, it's only fitting to include a podcast that covers this aspect of home living and design. The Slow Home Podcast is a great place to start, featuring interviews by host and author Brooke McAlary with a mix of design and non-design industry experts on the matter of slow and sustainable living. Topics range from eating locally to transitioning into a zero-waste lifestyle, and everything in between, including creating a greener workplace. The best part? The tips are always practical and doable, and can easily translate into approaches for designing and organising a home.
Start with the episode... The stress-free guide to zero-waste living with Anita Vandyke
See more: 5 Netflix Shows Design Lovers Need to Binge this Easter Weekend