The internet is in love with the 21-year-old YouTuber's Los Angeles house: here's how you can get the look of her iconic home.
By now, you've probably seen the viral Emma Chamberlain house tour that has since racked up over six million views on YouTube. Fans have been gushing over how the YouTuber's home is just so unapologetically herself. Designed in collaboration with Ashley Drost and Marie Trohman of Proem Studio, the US$4.3 million house is playful, colourful, eclectic and serene all at once – the stuff of Pinterest mood board dreams. So obviously, we took notes. Here are four Emma Chamberlain-inspired home decor tips that you can use for your own space.
1. Have Fun with Quirky Decor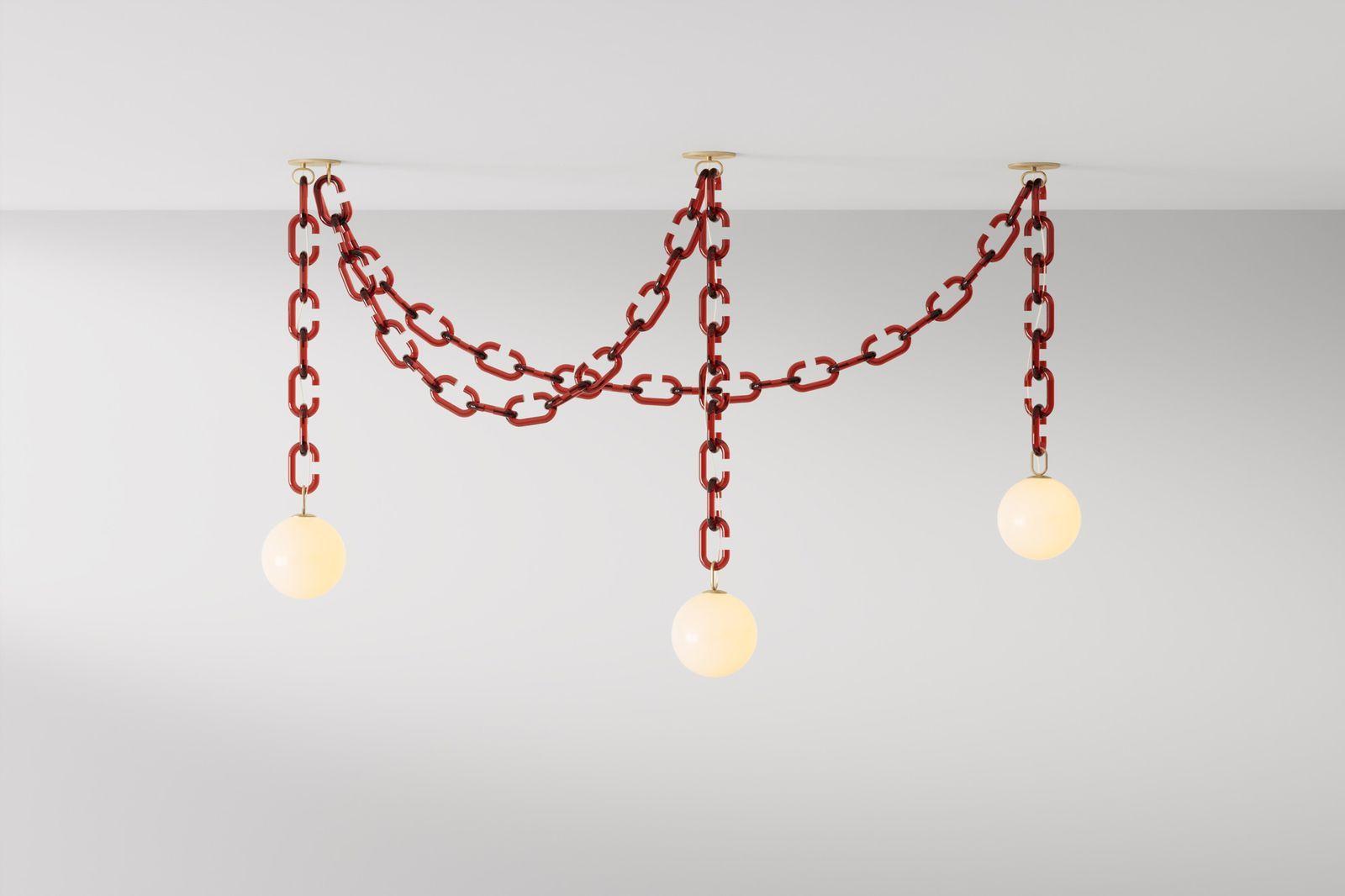 Trueing's Cerine Chandelier
From her chain-link chandelier from Trueing to the acrylic three-step ladder she uses to reach for her heels, Chamberlain's home is filled with quirky decors that reflect her fun, authentic personality.
"Who's making the rules? Me," the influencer quips regarding her decor choices. "The thing I really wanted to do in this house is to take something boring like a step ladder and try to find one that I actually liked that could add to the space," Chamberlain explains as she gives viewers a grand tour of her closet.
Your home should feel like an extension of yourself. Instead of choosing only trendy or aesthetically pleasing decor pieces, look for quirky items that also resonate with your personality and spark joy when you see them. The online marketplace Etsy, where Chamberlain sourced many of her home decorations, is a goldmine for one-of-a-kind pieces.
2. Green Accents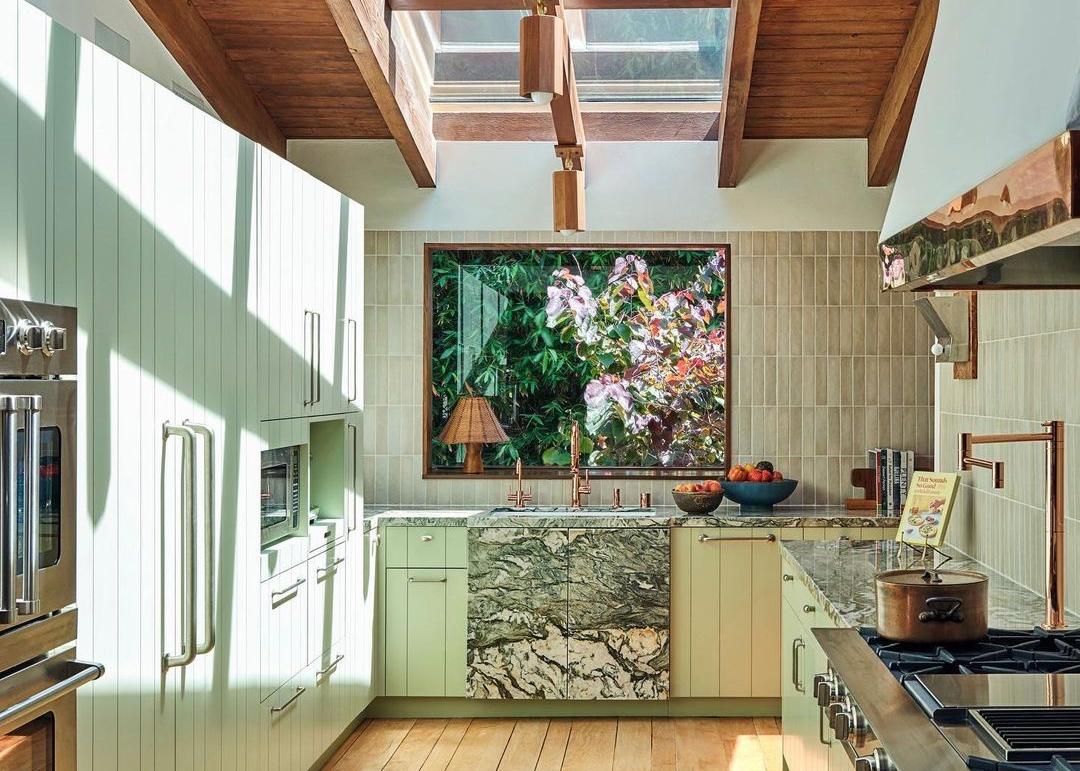 Featuring green marble countertops, sage green cabinets and plenty of natural light, Emma Chamberlain's stunning kitchen had the internet going green with envy. But hers isn't the first green kitchen to go viral online — actress Dakota Johnson's and VS model Kendall Jenner's have also gotten plenty of attention.
Incorporating a soft green colour into your home is surefire way to inject a fresh, bright and soothing feeling. Check out our tips on how to use the colour green in home decor here.
3. Plenty of Natural Light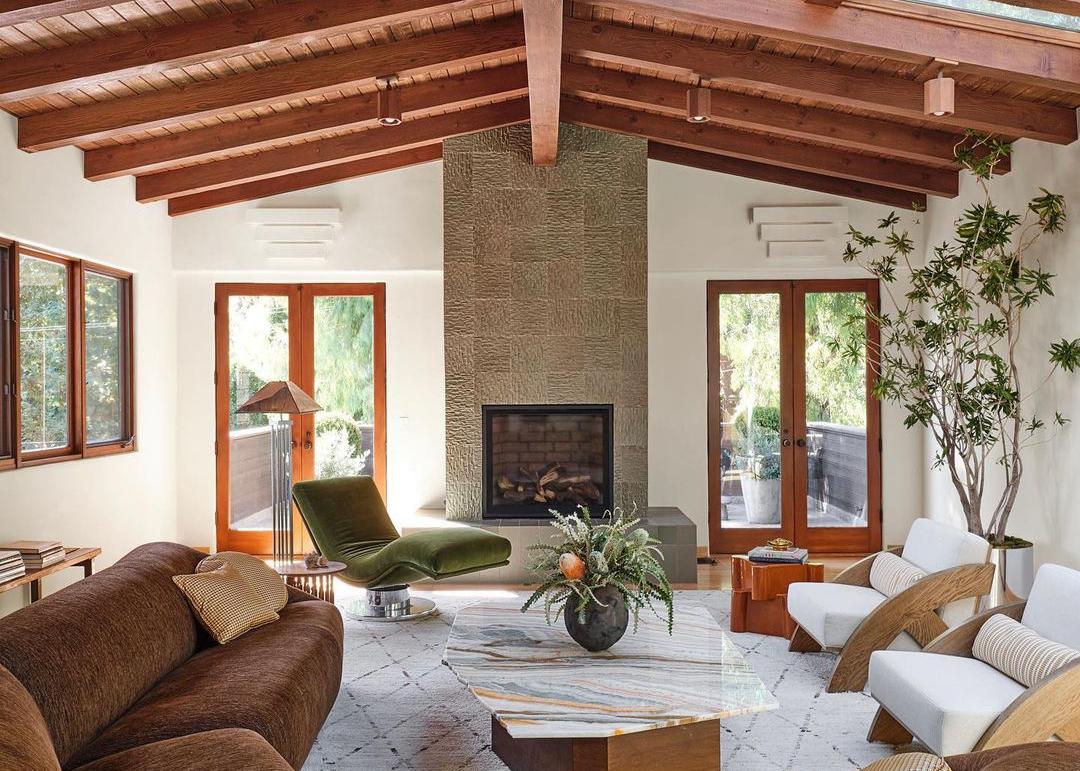 Emma Chamberlain's house has plenty of natural light in almost every room. "I am in my home a lot so I need a place that feels light, bright and happy," the internet sensation said. "When you're in this home, you feel like you still get the feeling of being outdoors when you're inside."
A renovation-free way to bring more natural light into your space is by using more glass and mirrored accessories to reflect light throughout the home. This way, even the most compact home will feel more bright and spacious.
4. Go for Curves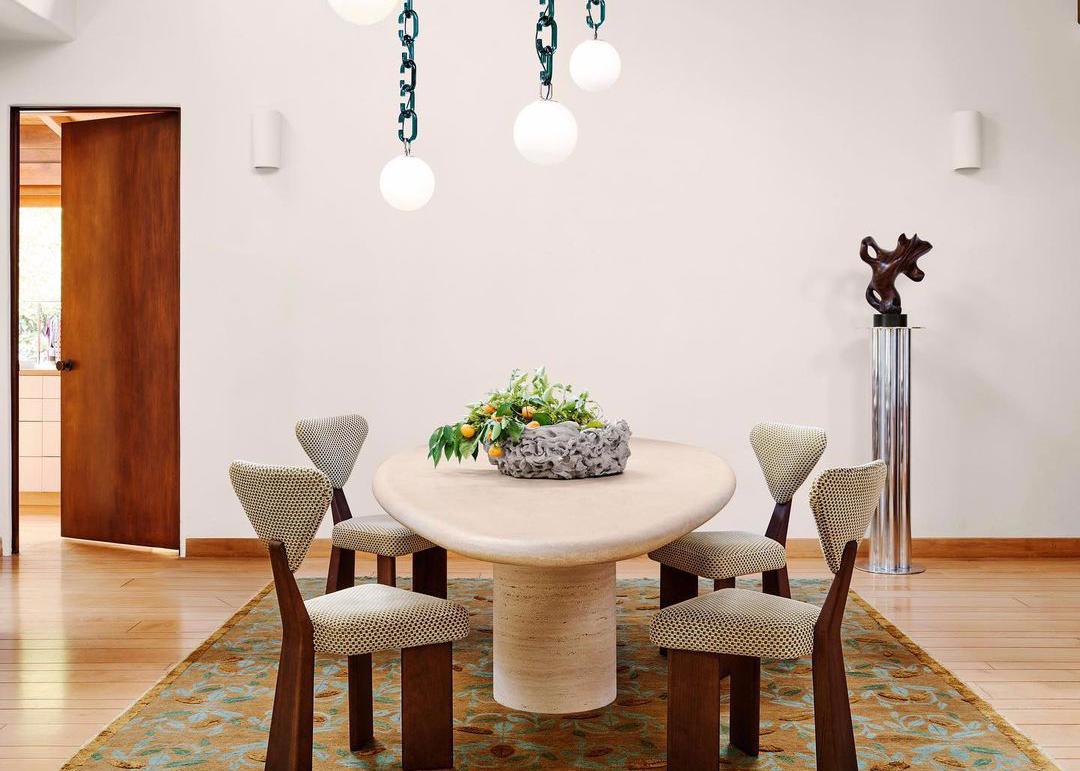 Part of what makes Chamberlain's home feel so warm and inviting is the use of curves and soft materials in her seating aesthetic. "I love when something's made out of a hard material but it still finds a way to look soft," the influencer said about her dining table.
Since most rooms are rectilinear, adding soft and slightly amorphous tables, sofas or chairs is a way to balance hard angles, lending a soothing quality.
Photo: Reuters, Christopher Sturman