Home to spectacular five-star institutions and downtown boutique hotels alike, Hong Kong isn't exactly lacking in options when it comes to lodging.
But every traveller naturally gravitates toward certain brands, depending on what they're looking for. Here, we propose a few of-the-moment alternatives for those who desire something less conventional, more thoughtfully designed — and still with all the trappings of a traditional hotel.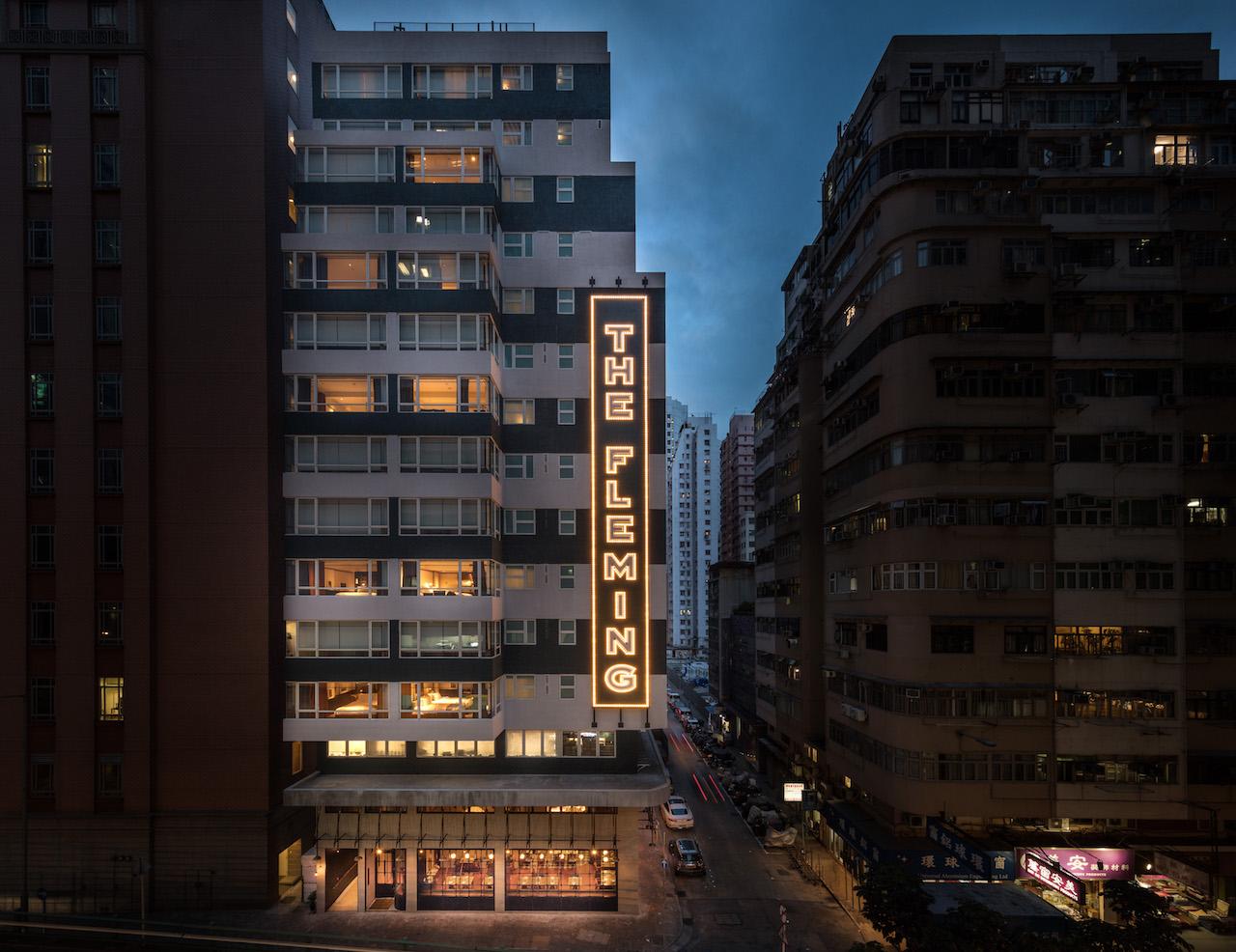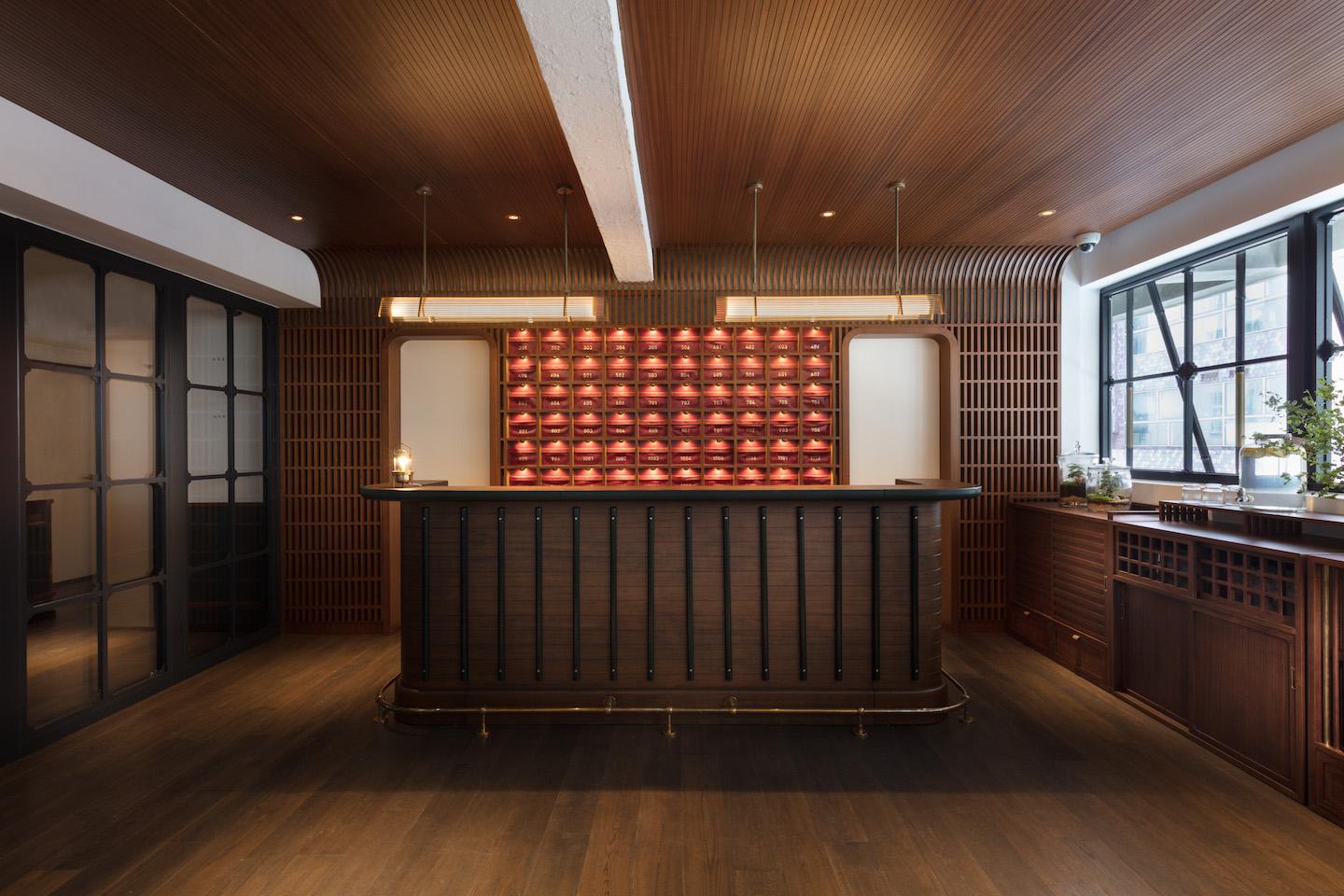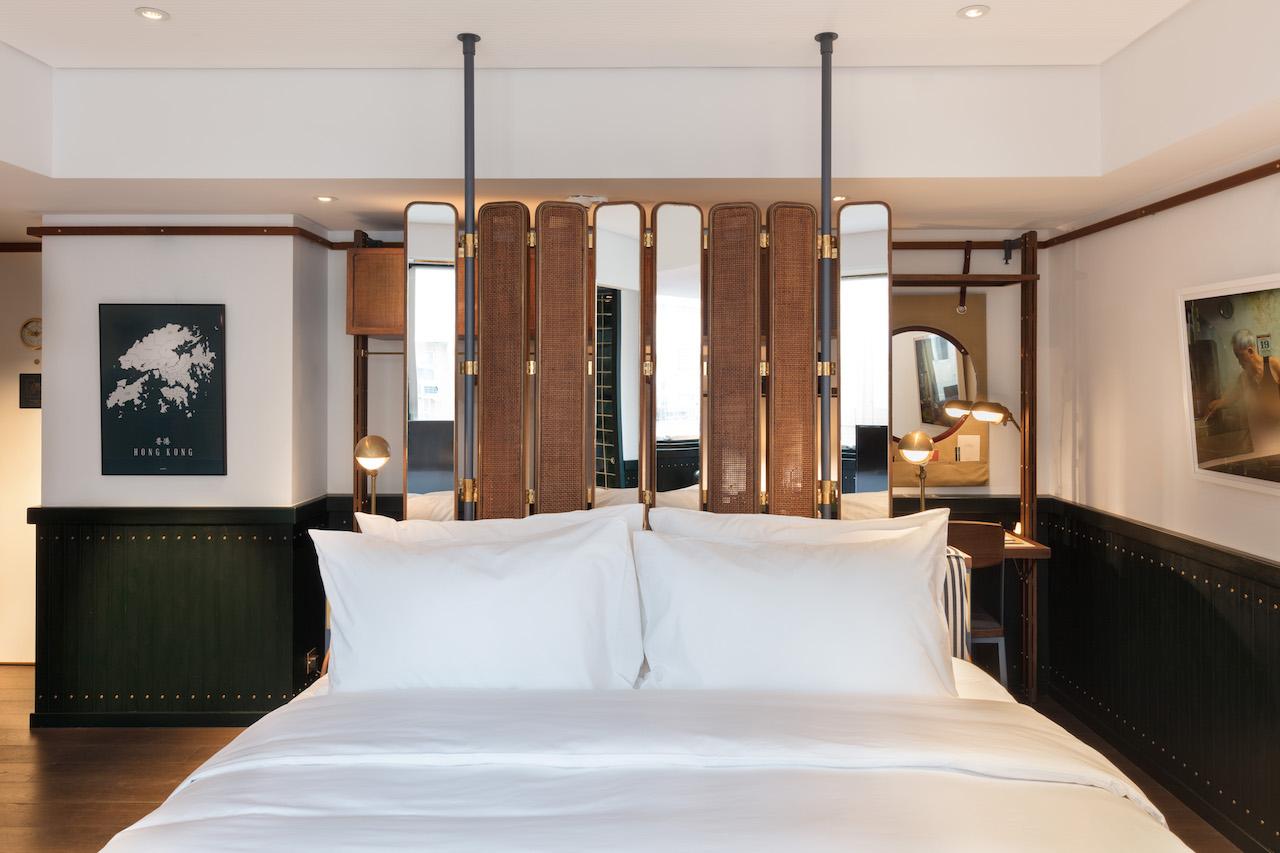 This urban hotel in Wan Chai is inspired by Hong Kong's cross-harbour ferries, and cheeky nautical touches such as red laquered elevators, ferry-style seating, and brass accents punctuate the rooms and common spaces. Just a short walk from the Hong Kong Convention and Exhibition Centre, it attracts discerning travellers who have business to attend to in the area. Plus: Its onsite restaurant, Black Sheep's Osteria Marzia, makes for an easy but exceptional meal; guests receive free access to fitness centre Goji Studios during their stay.
41 Fleming Rd, Wan Chai, Hong Kong
It lacks the bold signage, but you'll know you've arrived at Tuve once you find the dramatically austere steel facade that somehow manages to blend in and stand out at once. Inspired by Sweden's Lake Tuve, raw materials and an industrial aesthetic define both the interior and exterior of the hotel.
16 Tsing Fung Street, Causeway Bay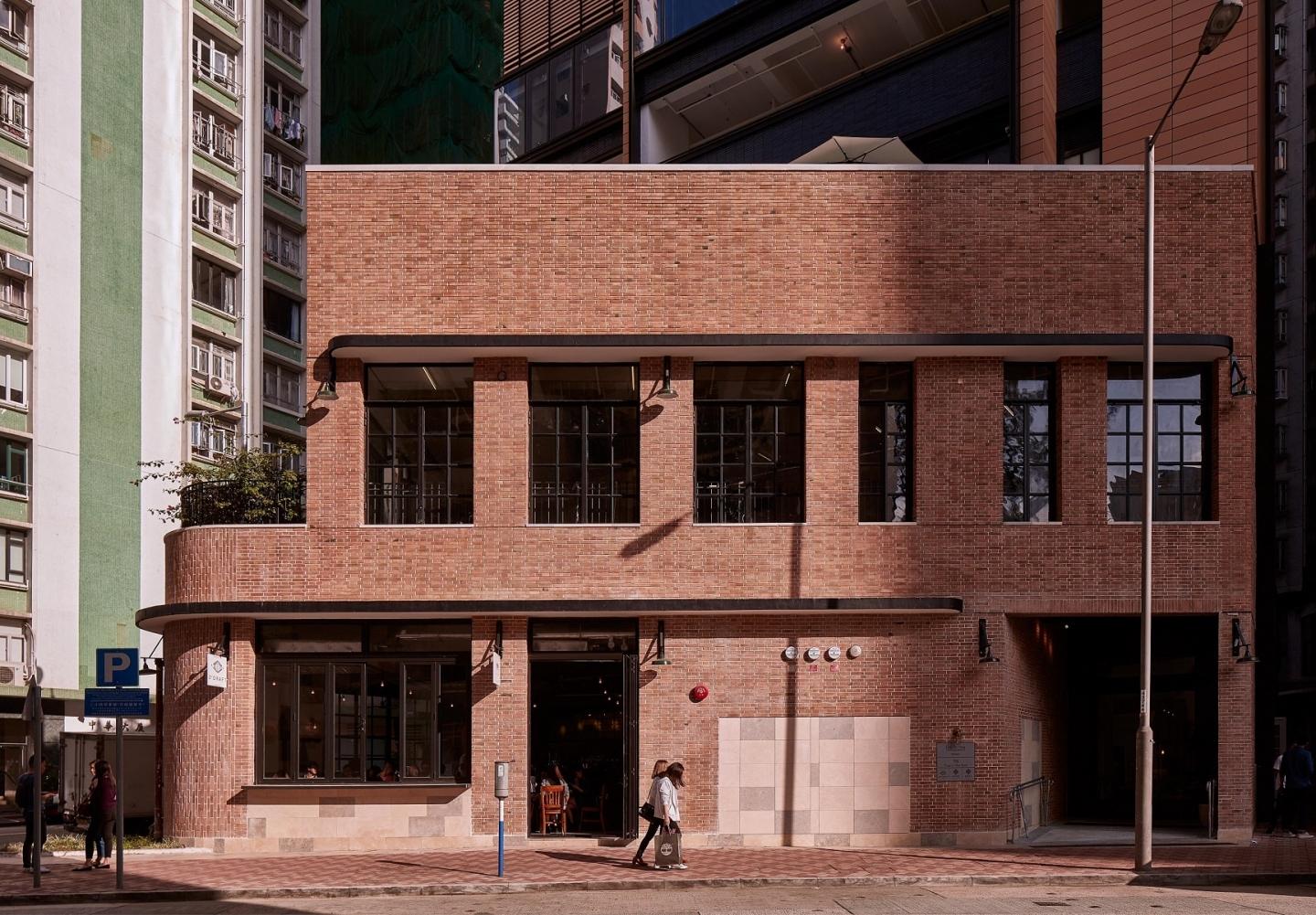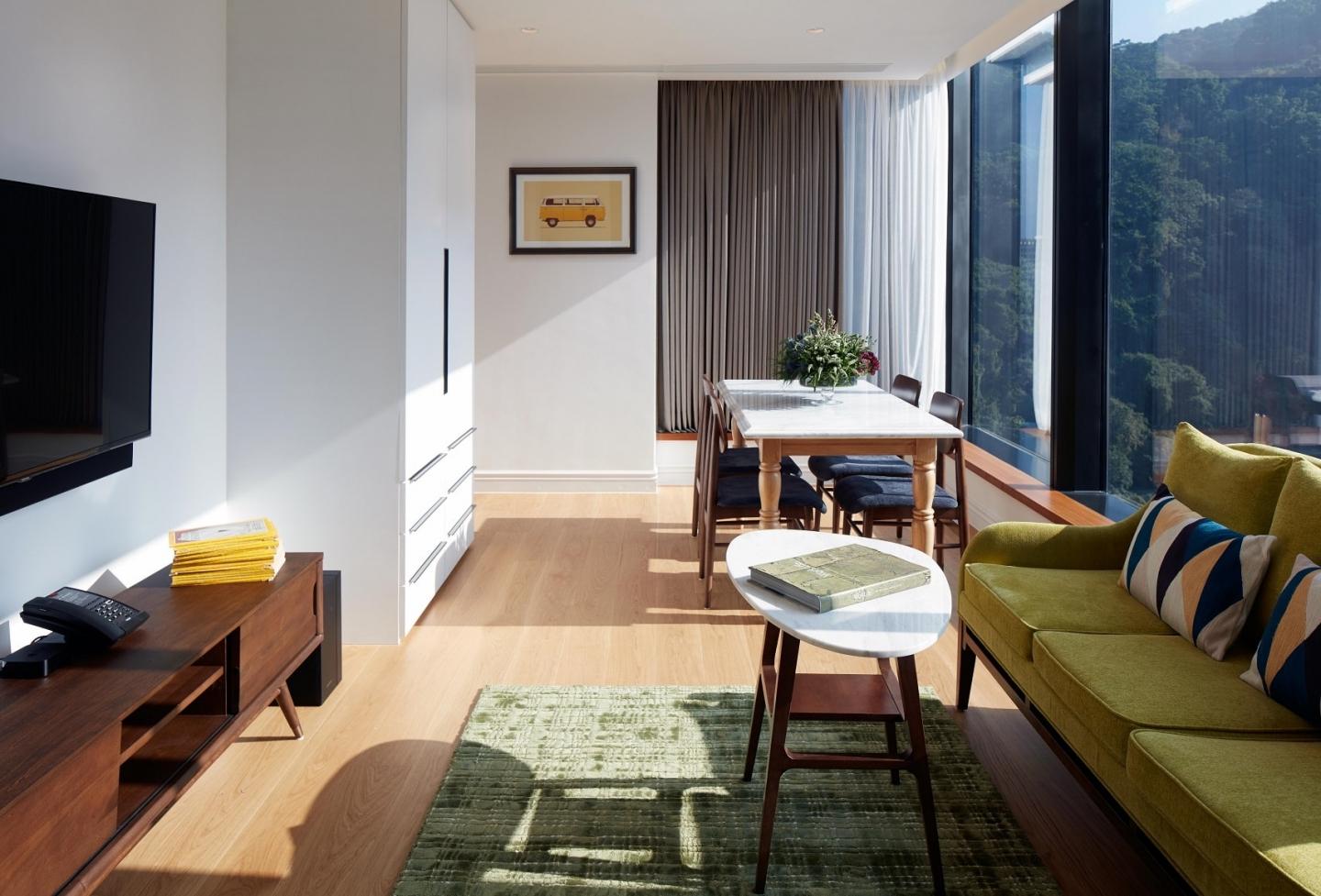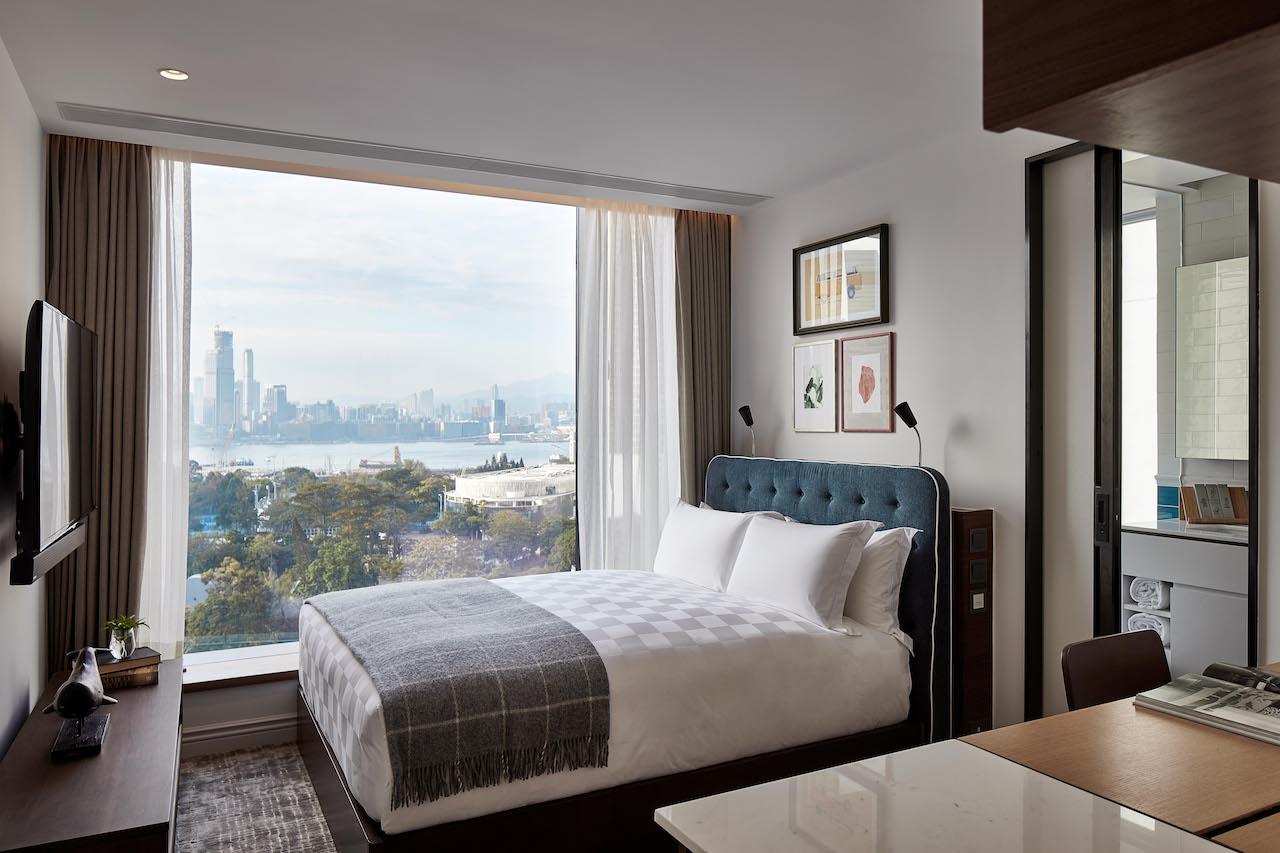 This hospitable reprieve is close enough to shopping mecca Causeway Bay if that's what you're looking for — but take a stroll around Little Tai Hang's charming locale and you may decide to stay right where you are. Surrounded by contemporary cafes and restaurants, trendy watering holes, as well as dai pai dongs, the hotel echoes both the ambition and authencity of its neighbourhood.
98 Tung Lo Wan Rd, Causeway Bay
A location that's growing ever more buzzy plus views designed for the Instagram age make East a worthy next pick. There are 345 elegantly appointed rooms, with a choice between an urban or harbour view — both appealing and social media-friendly.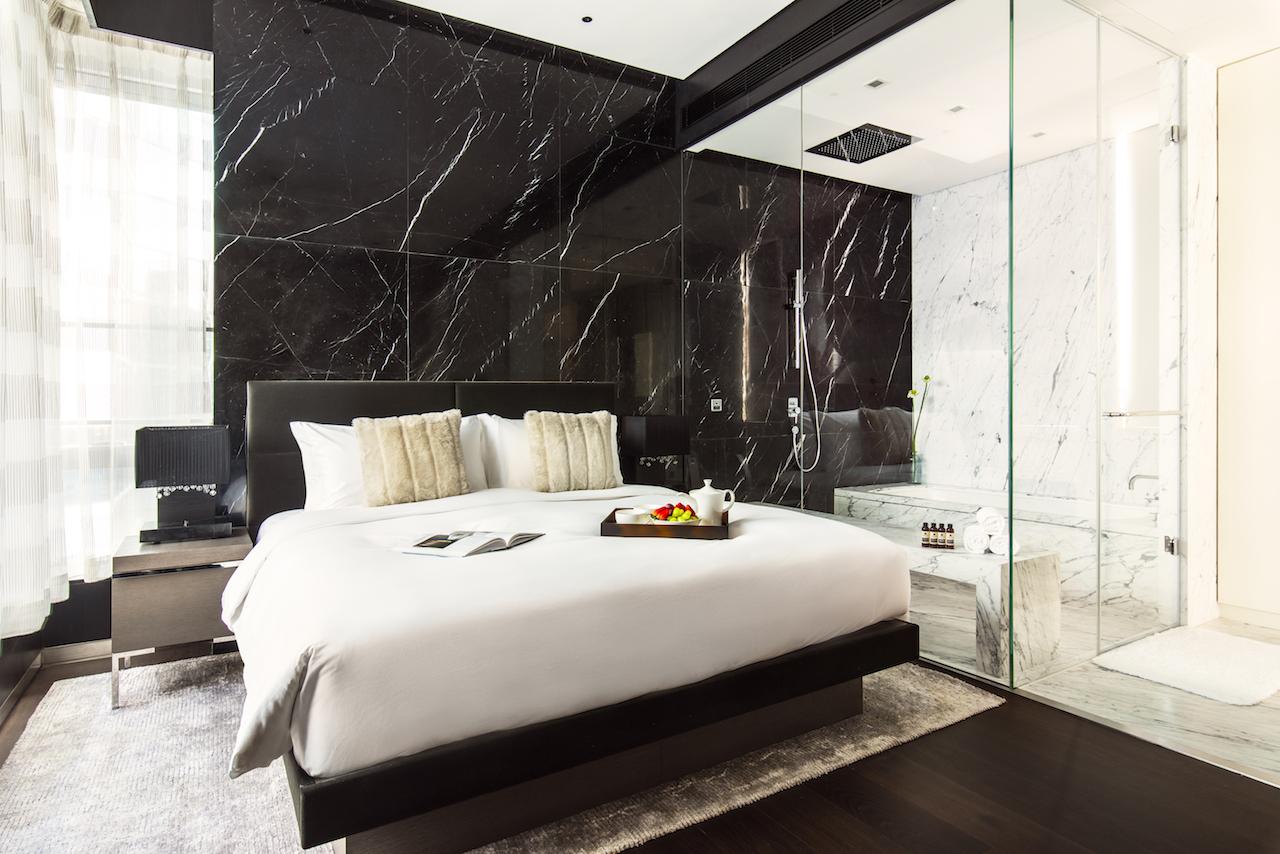 In April, the brand also introduced East Residences, a collection of 106 serviced apartments for longer-term stays. Other locations in Beijing and Miami.
East, Hong Kong, 29 Taikoo Shing Road, Taikoo Shing, Hong Kong
All photography courtesy of the establishments
See also: Shinola Hotel in Detroit is the Hotel We'd Live in If We Could