Laucala Island, owned by Dietrich Mateschitz
With verdant, emerald-topped peaks that run down to pristine white sandy beaches and just 25 individual villas set among almost 3,500 acres, privacy is of the highest order on Laucala Island. Owned by Red Bull magnate Dietrich Mateschitz, the resort has been carefully conceived to offer guests serenity, exclusivity and inspiration from the comfort of each elevated interpretation of a traditional Fijian dwelling – complete with dusk-lit Tikki torches and furnishings by Lynne Hunt.
Sustainability lies at the heart of Laucala, from indigenous architectural designs crafted with natural fibres and locally sourced materials, to organic farms and gardens that make the most of the island's natural bounty to produce food, flowers and spices for use at the resort. Should the lust for activity and adventure strike, guests can enjoy a whole range of endeavours, including diving, golf, hiking, farm visits, and horseback riding, or even simply soaking up the finer things in life such as sipping a chilled glass of champage and sampling some fine cuisine while the sun sets over the South Pacific.
Necker Island, owned by Sir Richard Branson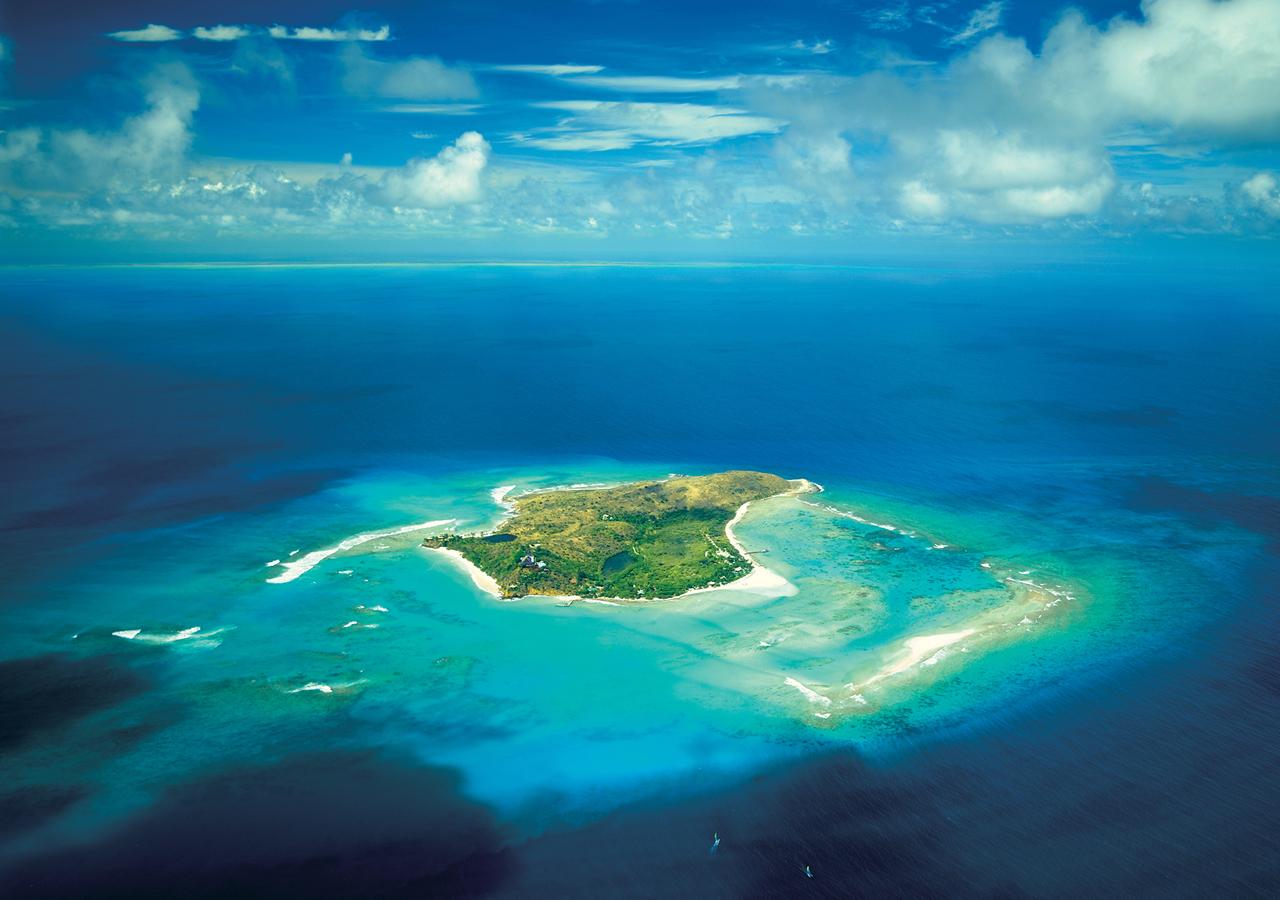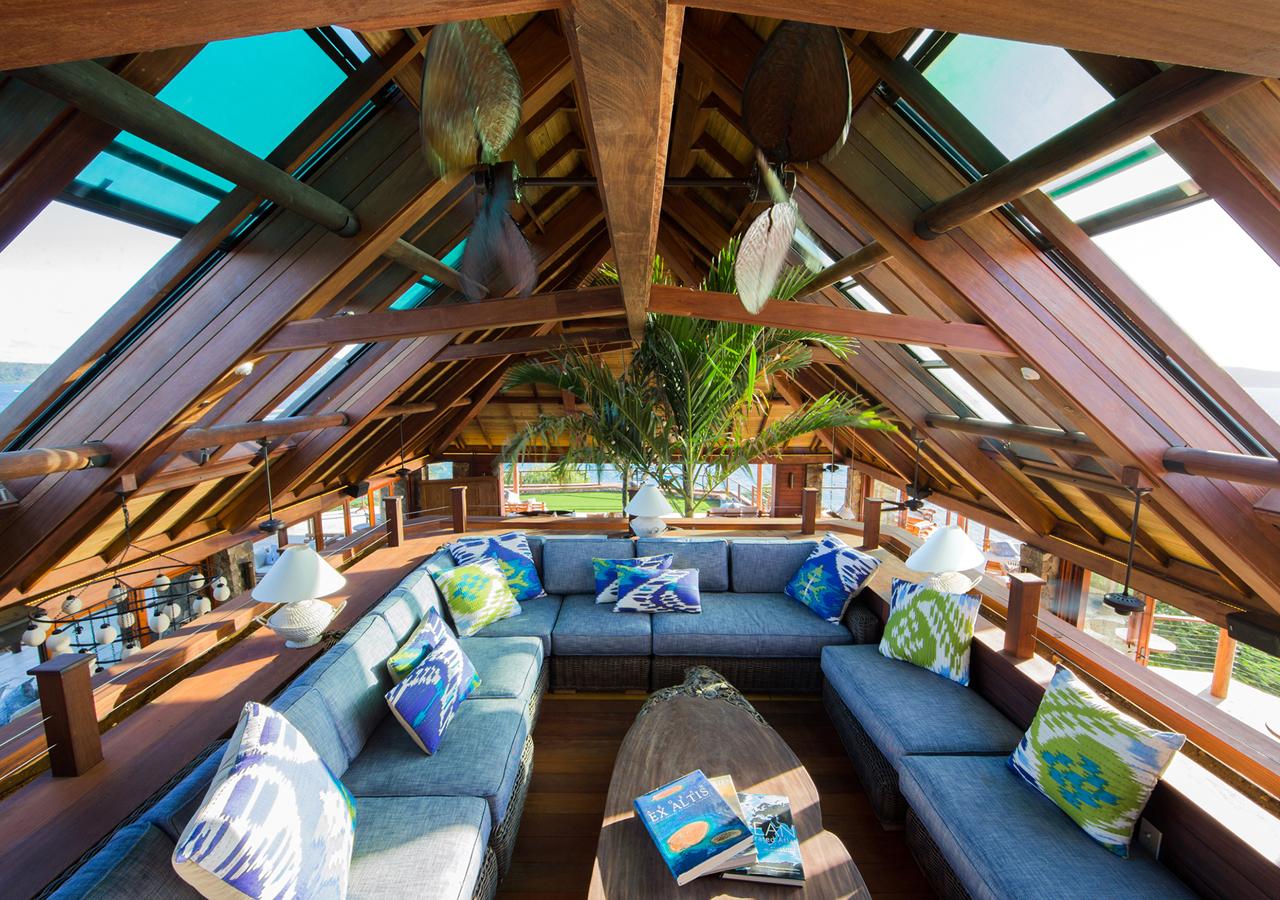 Perhaps one of the best-known private islands in the business, Sir Richard Branson bought the uninhabited Necker Island in the late 1970s and has transformed it into a stunning playground for the rich and famous. Counting the Obamas, Kate Moss and Mariah Carey among its guests, the 74-acre emerald isle emerges from the crystal-clear waters of the Caribbean to provide comfort, adventure and – most importantly – privacy for its visitors. A Balinese aesthetic is employed across the resort to evoke a barefoot luxury appeal that invites you to leave your day-to-day far, far away.
Accommodations boast expansive views across the ocean and island life convenes at The Great House, which is perched at the apogee of the enclave. Not for nothing has Branson's home-from-home gained a reputation as a party paradise, with a perpetually stocked bar and rooftop Jacuzzis, but it's also a nature lover's haven and a wonderful place to encounter the flora and fauna of a region rich in biodiversity, including lemurs, flamingos and Aldabra giant tortoises.
The Brando, owned by Marlon Brando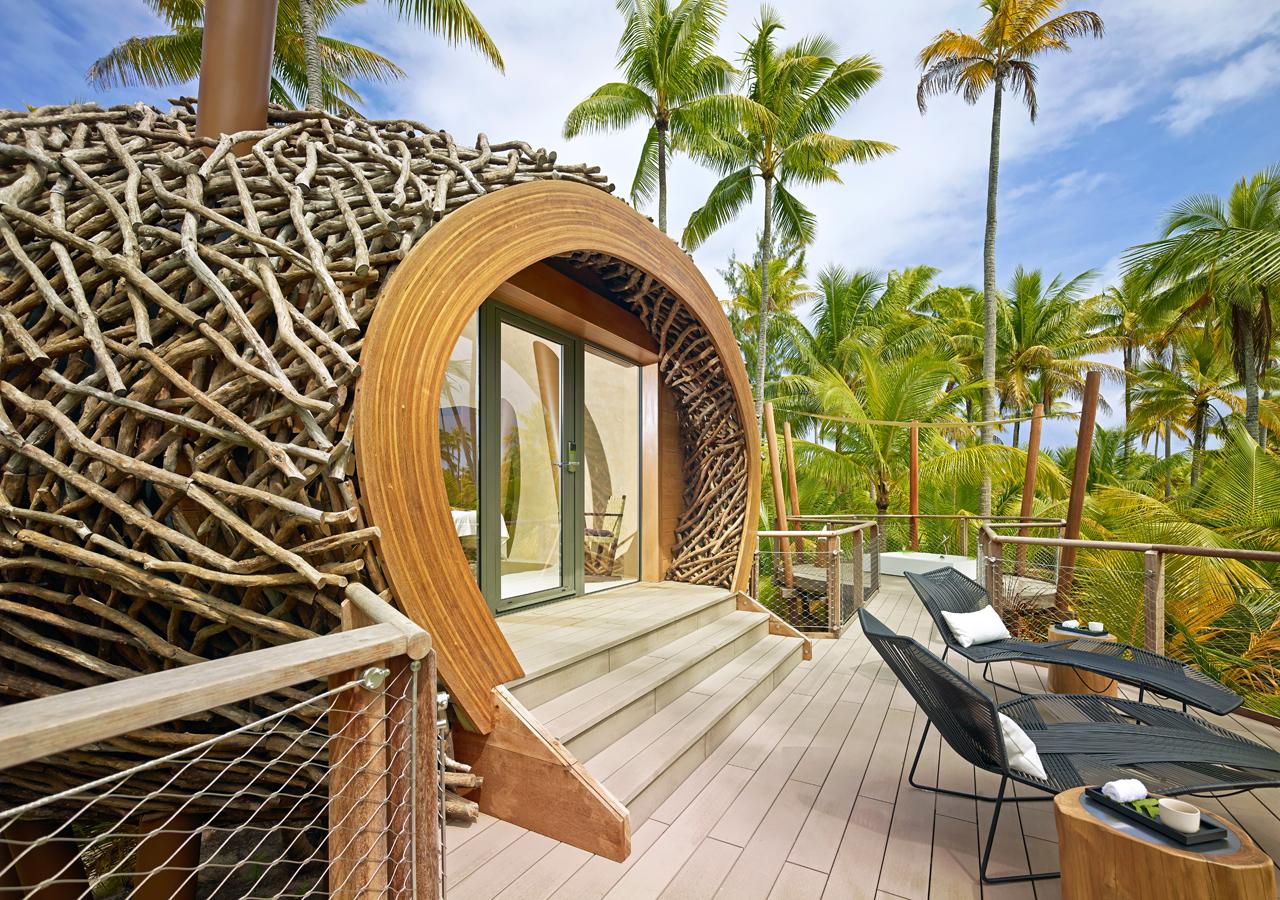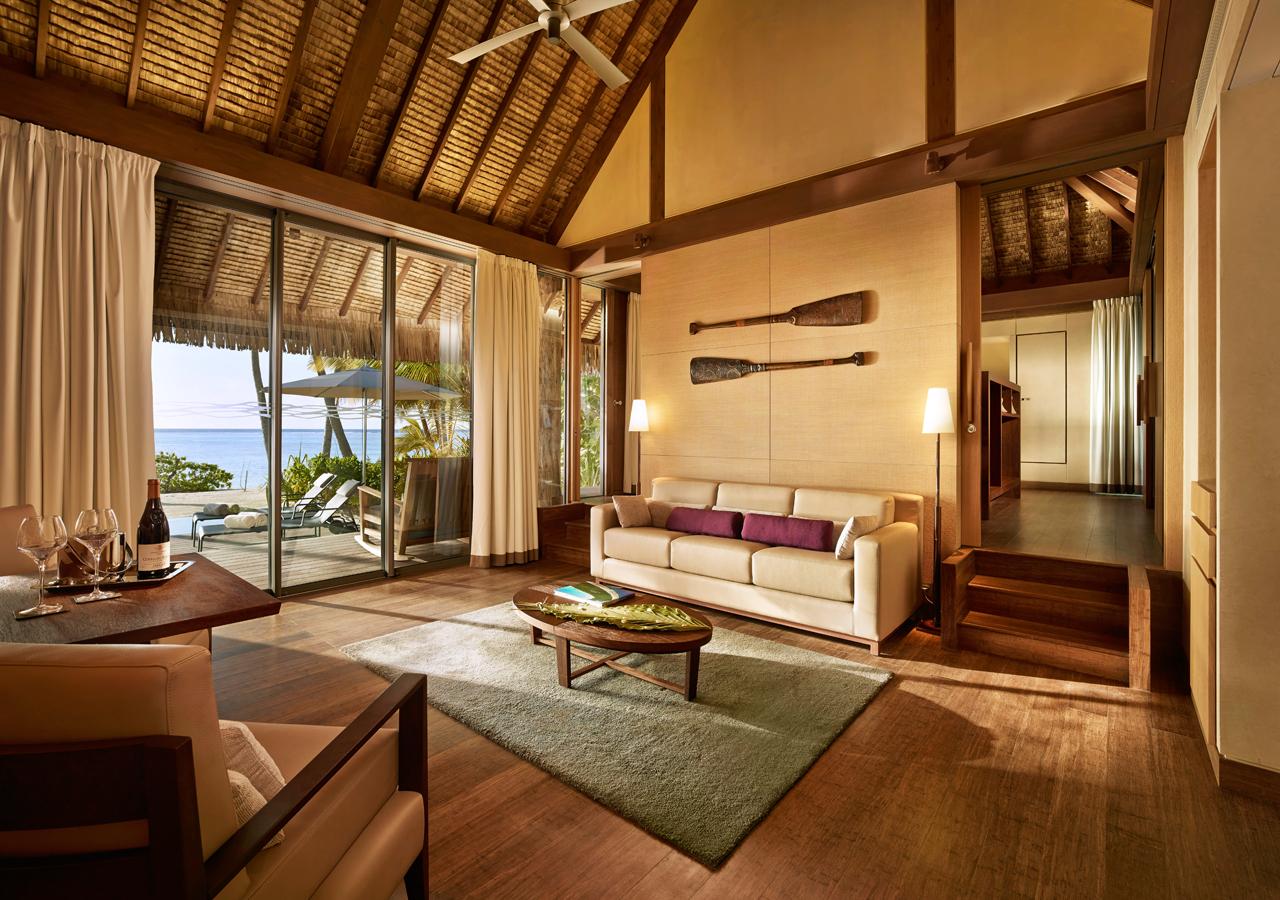 Reachable via helicopter or a seven-seater plane operated by Air Tetiaroa – the only airline to offer flights from Tahiti – The Brando is nestled on the breathtaking atoll of Tetiaroa, a string of islets that encircle a turquoise lagoon in French Polynesia. Hollywood royalty Marlon Brando purchased Tetiaroa in 1967 after falling in love with its unspoiled beauty while filming Mutiny on the Bounty, and, wanting to preserve the atoll's biodiversity and cultural richness as well as establishing it as an educational outpost, worked with hotel developer Richard Bailey to create an environmentally responsible resort.
The Brando officially opened its doors in 2014 and boasts 35 private one-, two- or three-bedroom villas, each with its own deck and plunge pool, two restaurants serving delicious Polynesian, French and fusion cuisine made from organically grown fruit and vegetables and a spectacular spa. Guests are also invited to explore the bountiful nature that surrounds them and get up close and personal with an array of marine life – including sea turtles, rays and reef sharks – as well as exploring the uninhabited islands surrounding the lagoon.
Nihiwatu, owned by Chris Burch and James McBride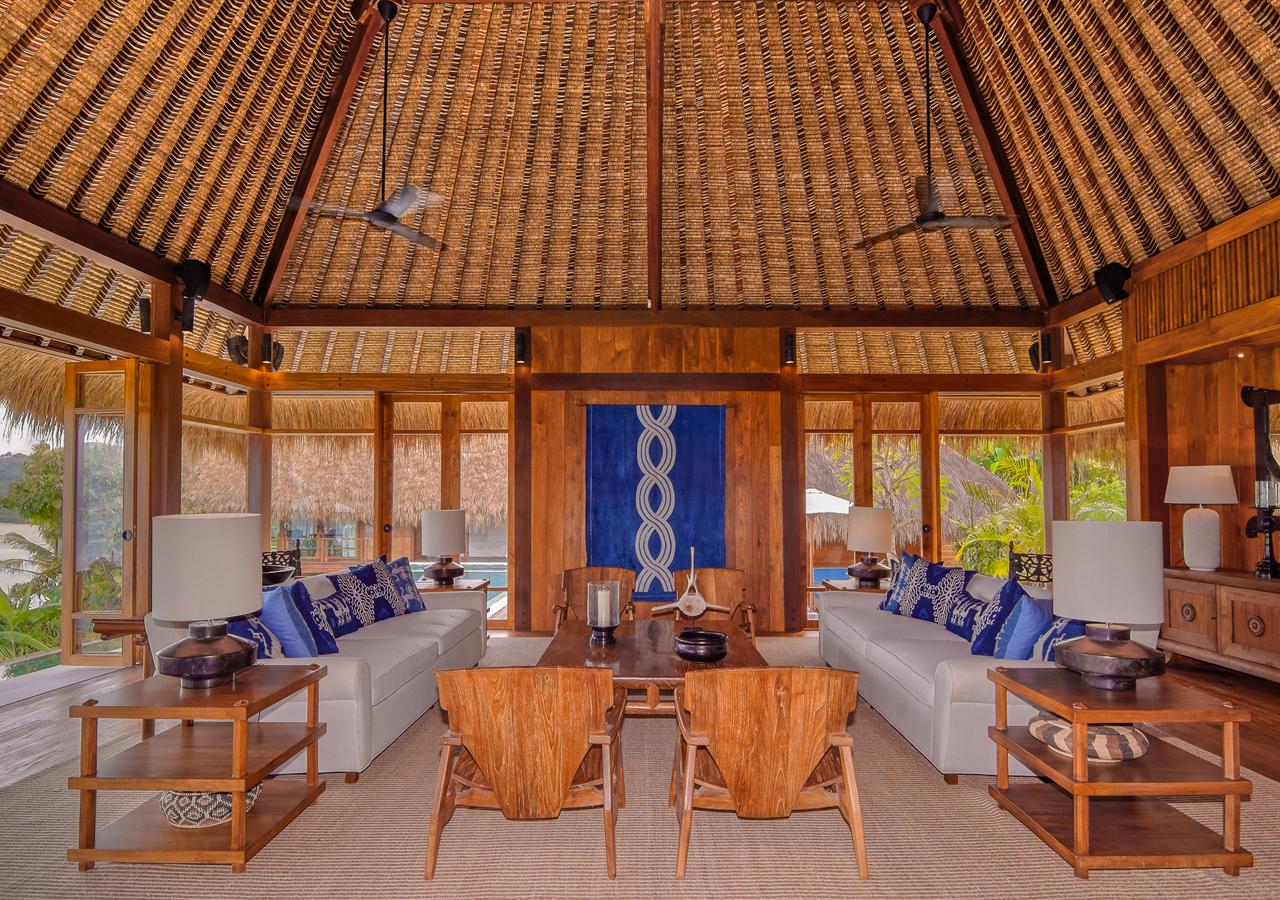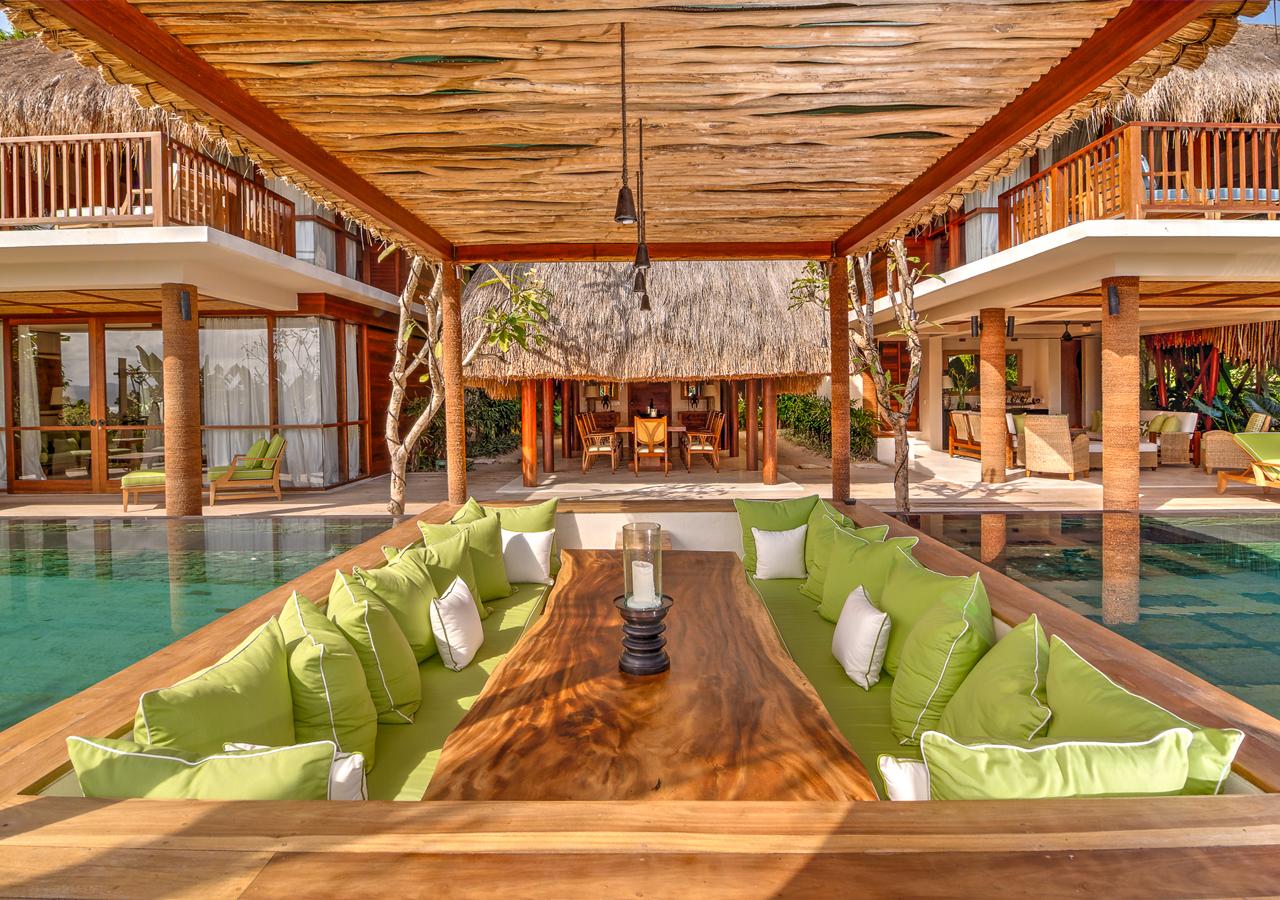 Located on the Indonesian isle of Sumba, just a short 50-minute flight from Bali, Nihiwatu has rewritten the rule book for new luxury. Although not strictly speaking a private island resort, rather an experiential destination on an untouched corner of the Lesser Sunda Islands, since it was re-opened by American businessman Chris Burch (co-founder of Tory Burch) in partnership with hotelier James McBride in 2015, Nihiwatu has been awarded the number one hotel in the world by Travel + Leisure.
Its appeal ventures far beyond expectations, inviting guests to embark on a personal journey to get to know the Sumbanese way of life through immersive cultural and philanthropic activities – such as tree-top yoga, hiking with water buffalo and community based enterprises in support of the Sumba Foundation, a charitable organization committed to improving the lives of locals. Of the 33 villas, the jewels in the already glistening crown have to be Chris Burch's own estate, Raja Mendaka, and James McBrides three-bedroom Puncak Villa, the former of which boasts a five-bedroom residence, 19-metre lap pool, iced plunge pool and a personal butler service.
A version of this article appeared in our October 2017 issue.
The post 4 Celebrity-Owned Private Island Resorts You Can Rent appeared first on Home Journal.