"The beauty of this astounding abode is an artful balance between New York urban glamour, Clifton lifestyle and the picturesque views in Southern Africa," says ARRCC's director Jon Case as he imagined an alluring ambience for his international client. "He spends the majority of his time in the Big Apple and has a keen eye for interesting pieces. Art and masculine aesthetics have become an important pillar of the concept as we moved from a normal interior architecture brief onto a unique vision to highlight global design, South African art and craftsmanship."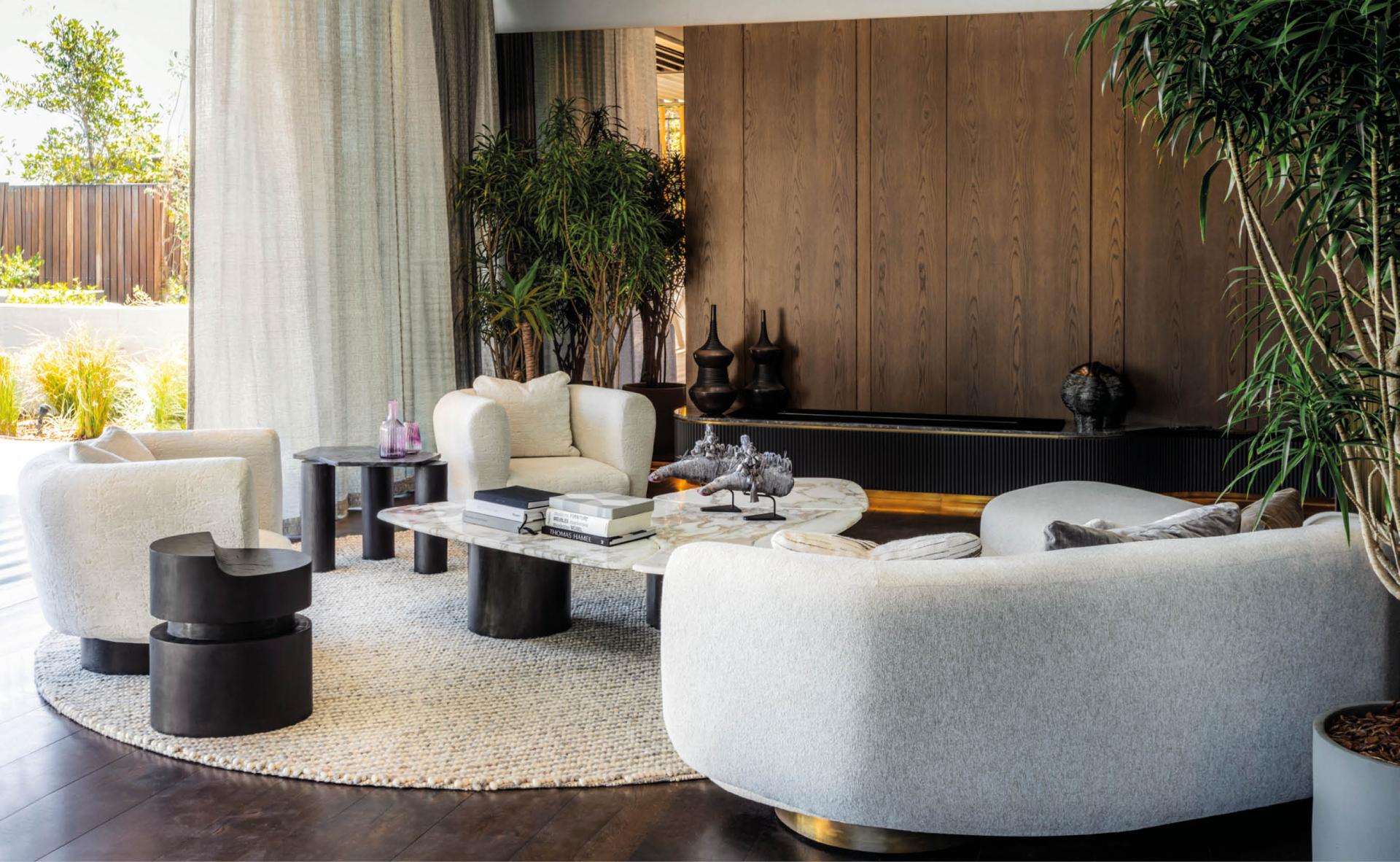 The passion project Jon is referring to is the five-story penthouse situated on the iconic Lion's Head that enjoys sweeping views of the ocean and local landmarks. It was a dream collaboration with long time partners SOATA and OKHA; the former curating a terraced form of the building that seamlessly blends in with the natural surroundings, while the latter working closely with ARRCC on the interior decor and interior architecture. This has lead to a quintessential retreat that impactfully connects the idyllic location with modern lifestyle desires and decorative elements inspired from the Art Deco period (dated in the 1920s and 30s) - perfectly fitting discerning tastemakers. Scroll through the gallery below (Photography: Adam Letch & Niel Vosloo) to experience the exceptional design: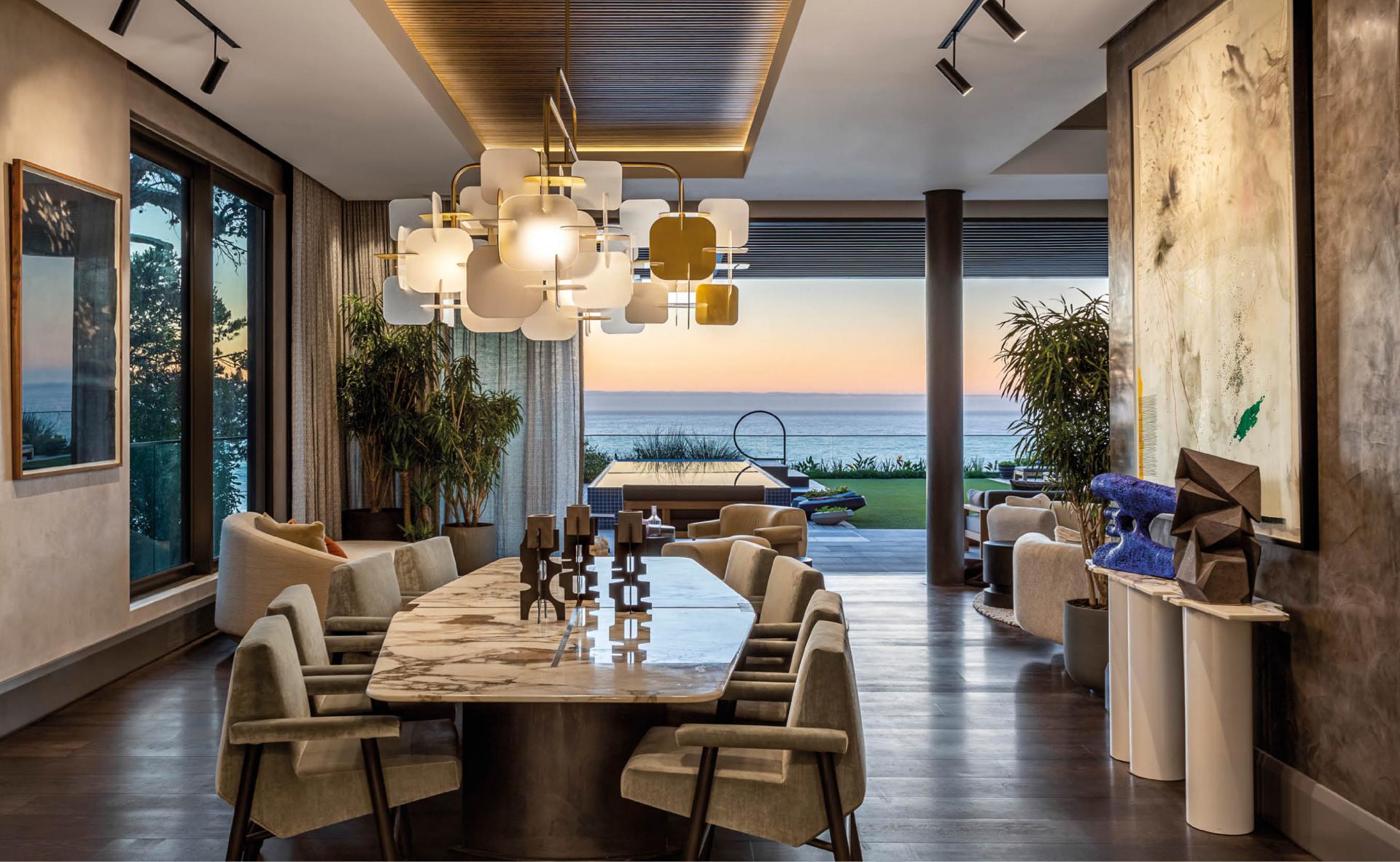 A sense of arrival is subtly accentuated as soon as you step foot into its stone-clad reception area and enter a private lift to further explore the evocative space.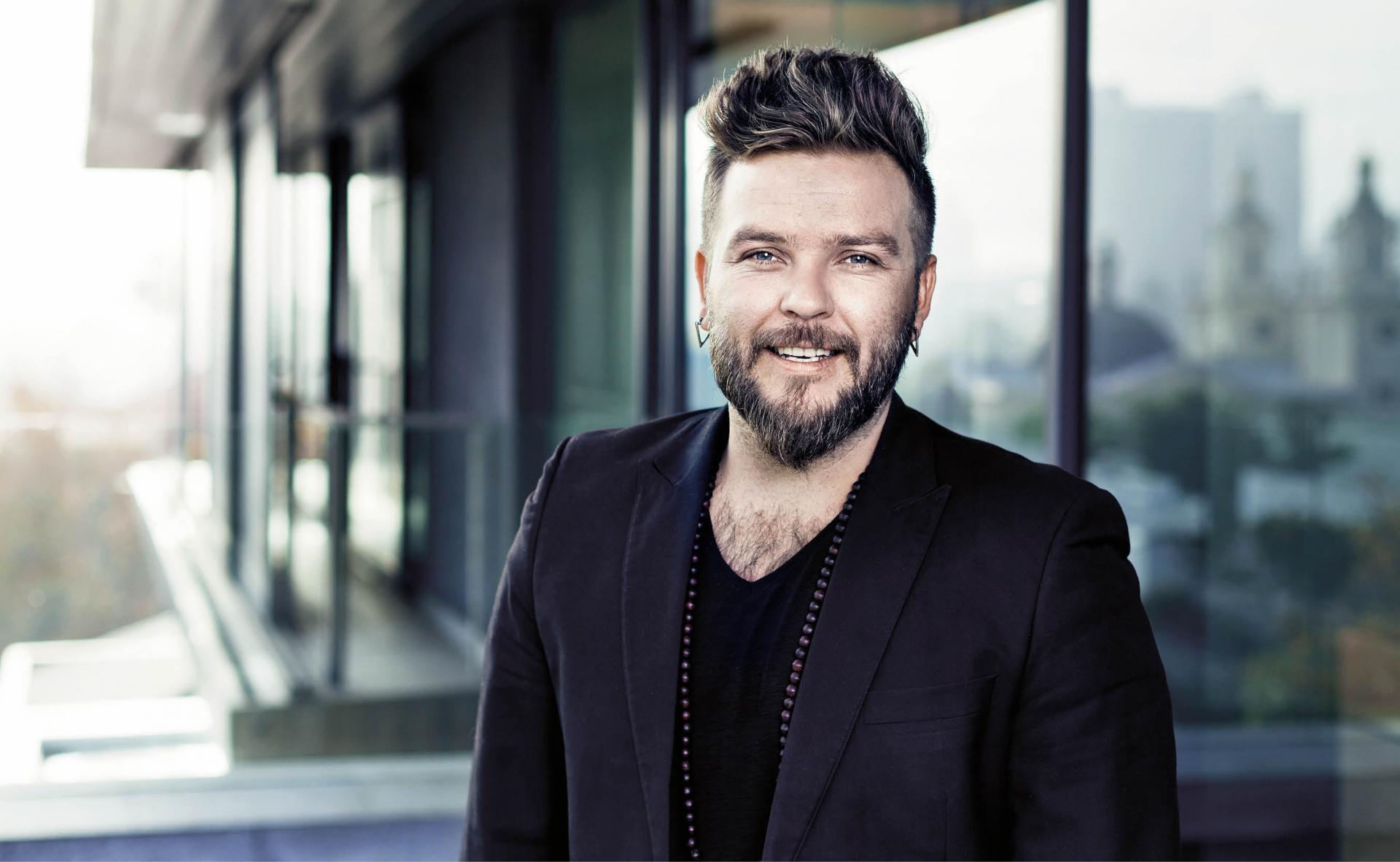 ARRCC's director Jon Case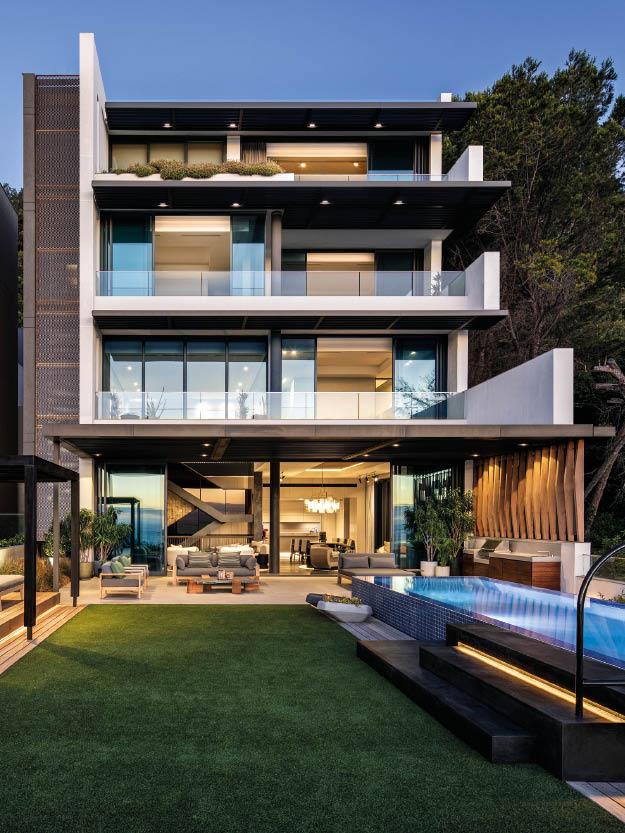 The alluring residence is a meticulous combination of exotic marbles, deep muted colour palettes, tactile metallics and raw stones.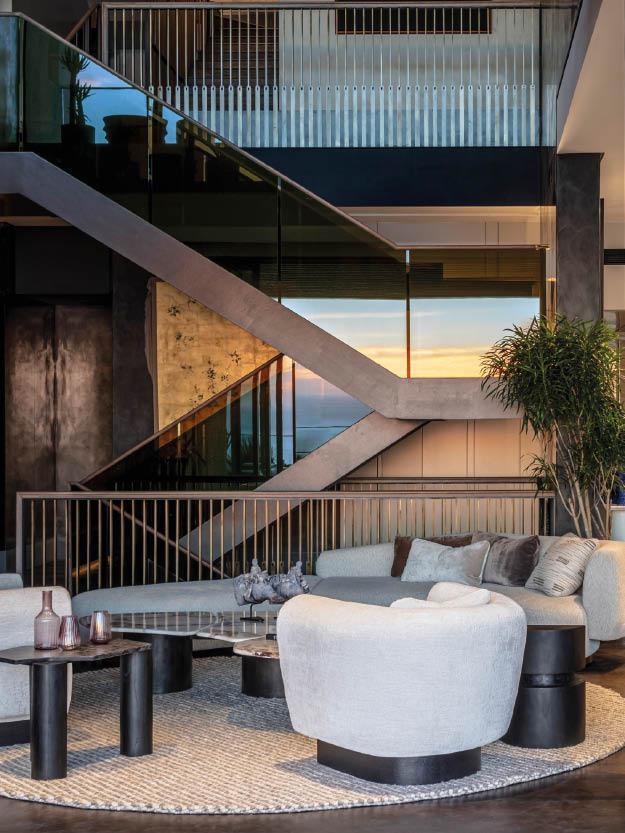 Through a classically clad steel mesh door, one will be greeted by the elegant living area featuring warm bronze and sculptural glass installations. Jon elaborates on the intriguing design, "The classical wall detailing has been given new life with a contemporary colour scheme introducing moody greys, deep blues and textured green finishes."
Innovative design elements imbue an unqiue flair to the space.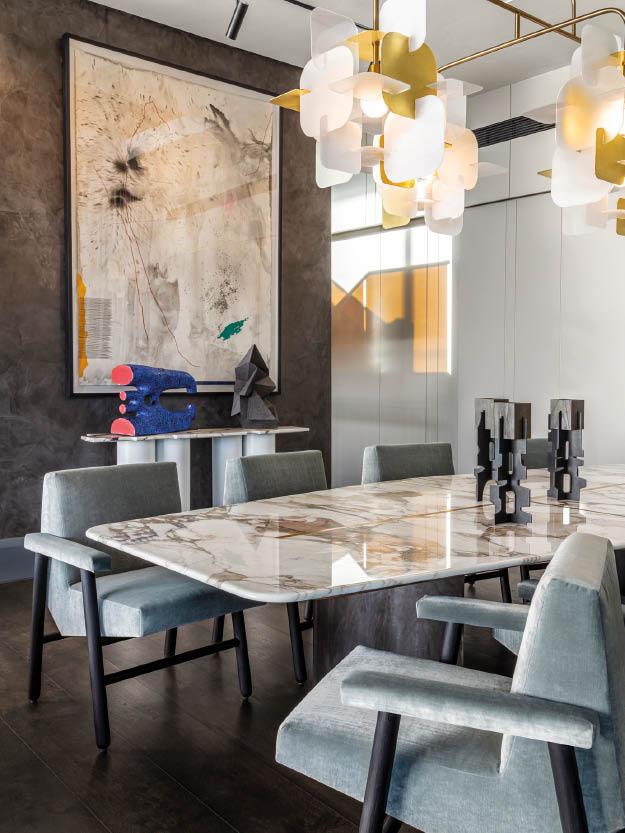 The client's penchant for exquisite art pieces and collectible objects is made apparent through a meticulous decorative scheme.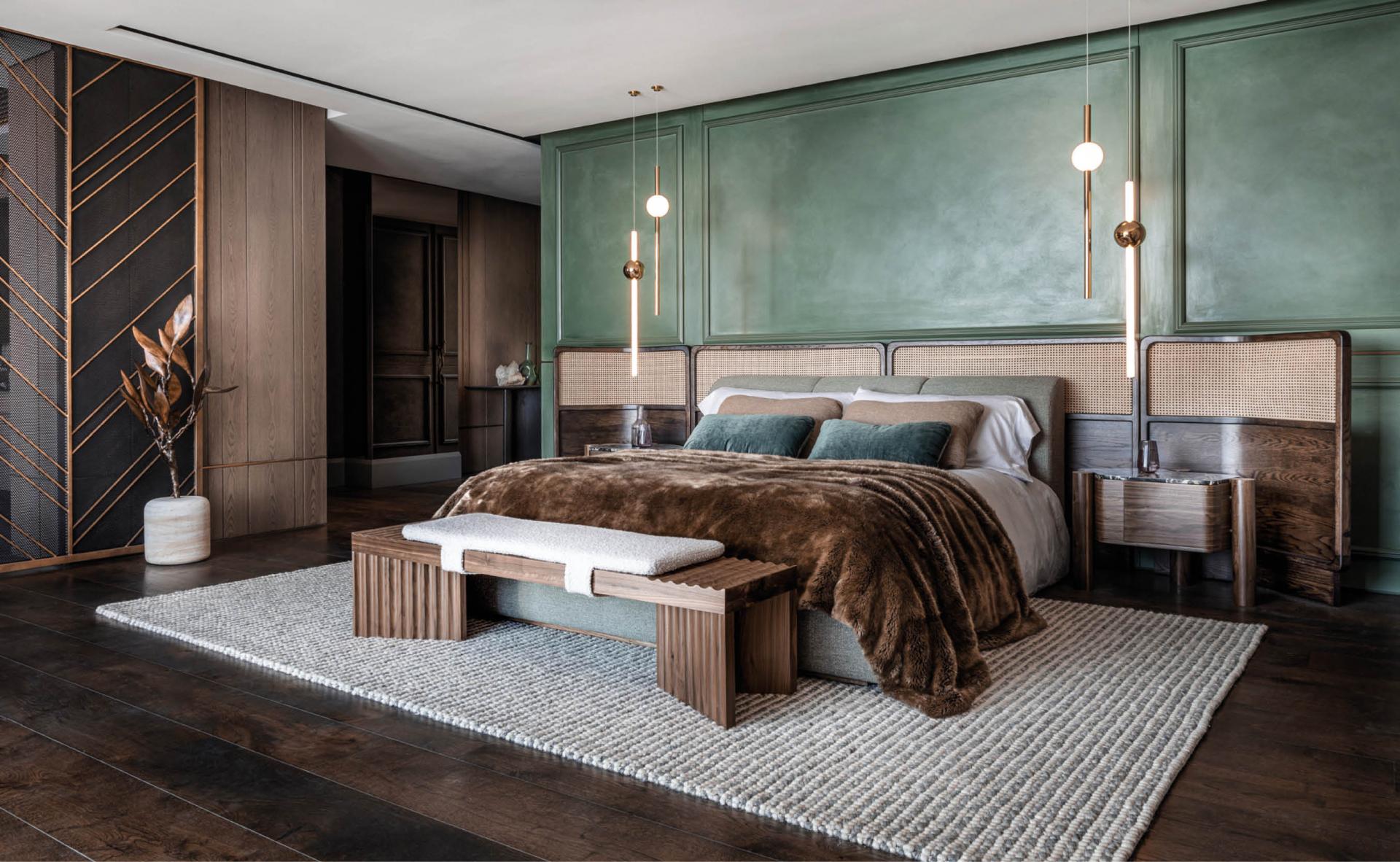 The sumptuous yet cocooning master bedroom, on the other hand, is highlighted by a ribbed wall detailing in a rich dark green and warm wooden flooring to resonate with the Cape pines. OKHA's custom-designed furniture pieces are utilized throughout the space to infuse a dose of contemporary vigor, such as the Morpheus dining table, VIA console, and Tectra coffee table.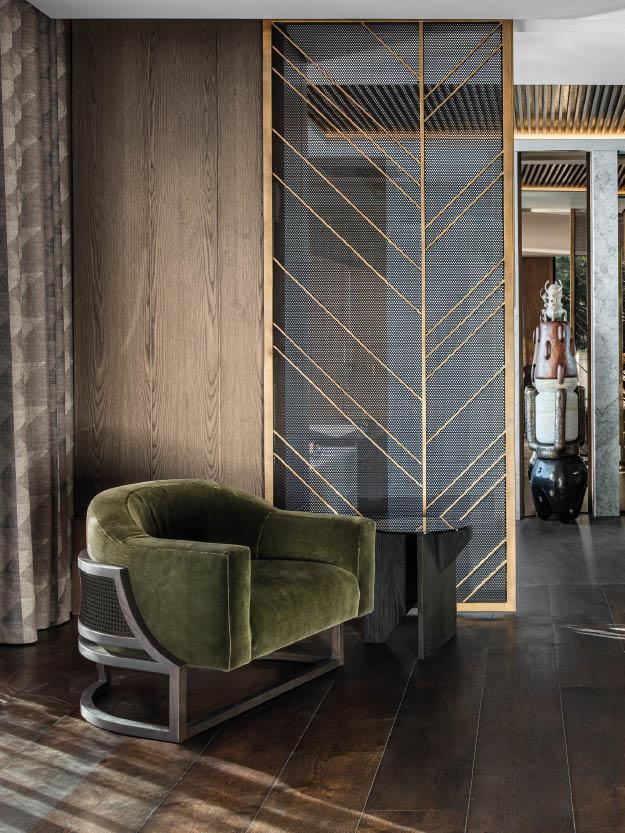 The elevated home also doubles as the client's private art gallery that houses a collection of museum-quality artwork sourced from the likes of SMAC, What If the World and Southern Guild. Completing the modern sanctuary are the state-of-the-art technology appliances and fittings, as well as 24/7 security and holistic services perfect for all-year-round living. The lift, swimming pool and wi-fi can be remotely controlled, thanks to the integrated home automation system.
The result is an inviting home that feels luxurious yet approachable as Jon concludes, "This project has presented us with an opportunity to explore new design avenues aligning with our uncompromised objective to inspire and excite. We are immensely pleased with the final design and it exceeds both our and our client's expectations."