A young couple and their kid reside in this stylish nest marked by geometric shapes, clear lines and a splash of colour.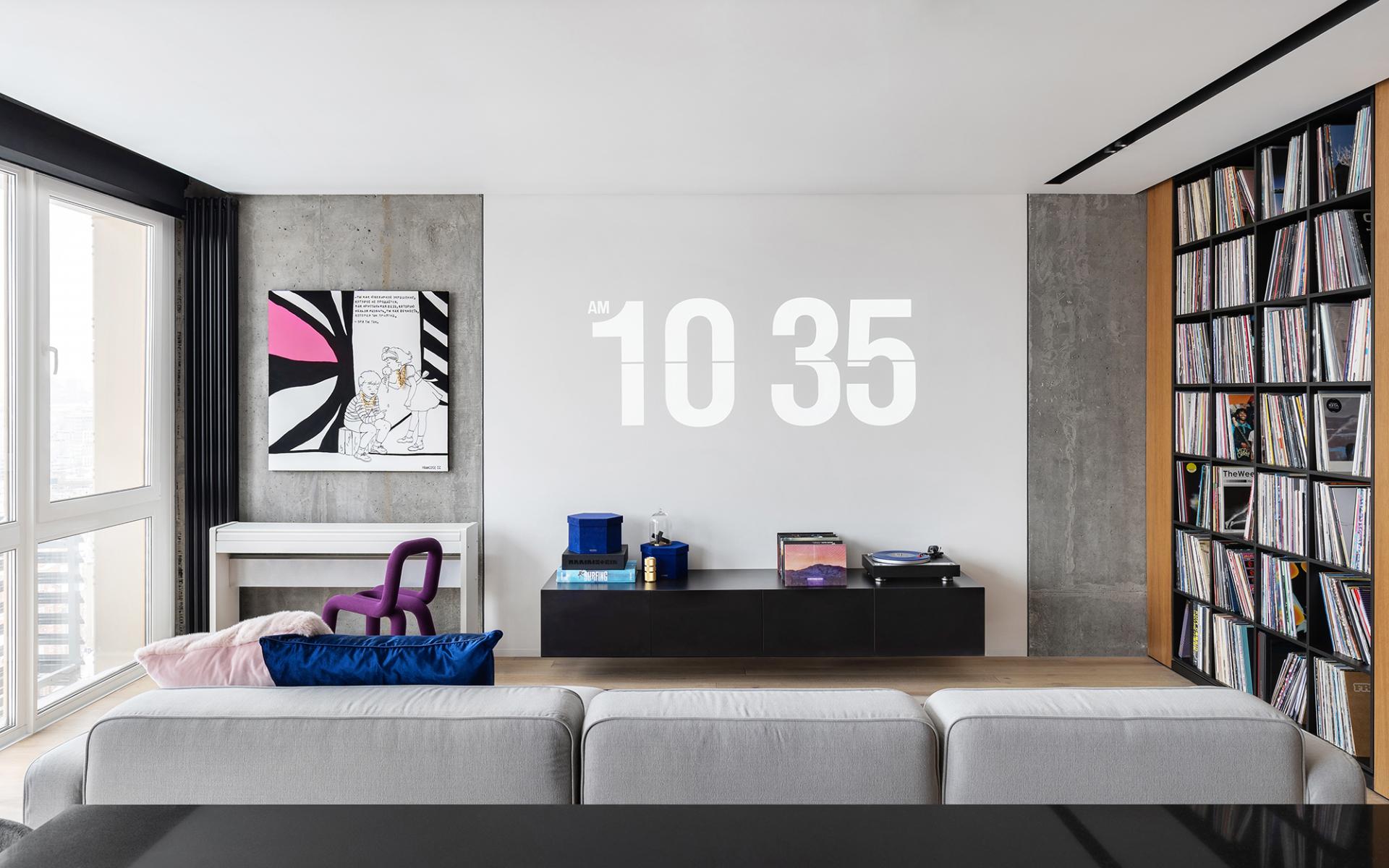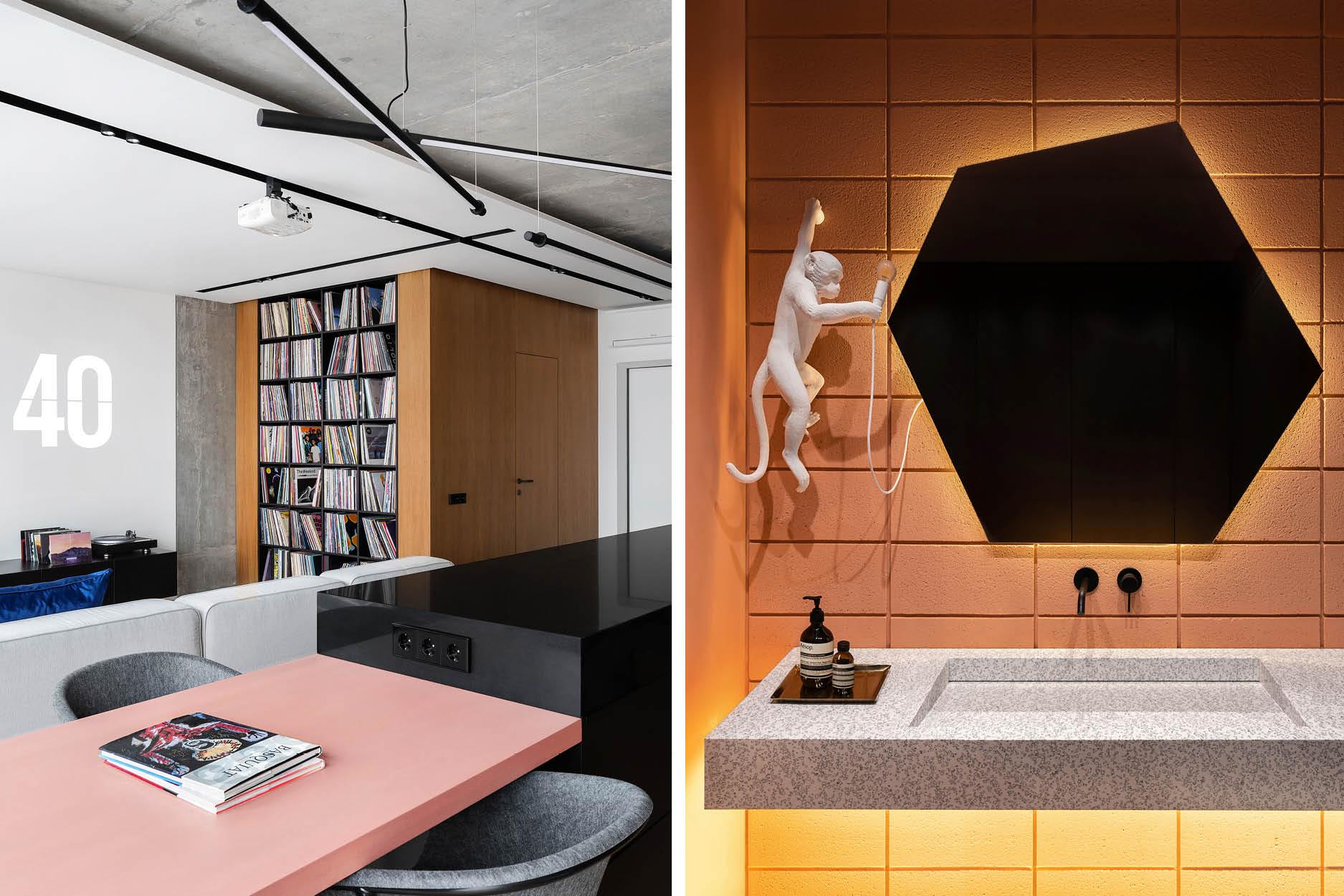 Interior design firm ater.architects dreams up a 1,000-square-feet home for a young couple from Ukraine and their kid. The firm comments: "The homeowners have a keen interest in fashion, music and contemporary art, which have been carefully incorporated into the home design."
The ground floor hosts the living room, the kitchen and the guest bathroom. A staircase leads to the second floor where the master bedroom, the kid's room and the main bathroom are located.
"Neutral colours have been incorporated into the design to offset the bright hues in the space," the firm continues. "An original concrete structure has also been kept and refined with dust repellent surface treatments for better hygiene."
Music is at the heart of the living room, which features a modern white piano and a projection wall with the homeowners' favourite vinyl records neatly arranged and displayed on a shelf next to it. See the home gallery below (photography: Alexey Yanchenkov):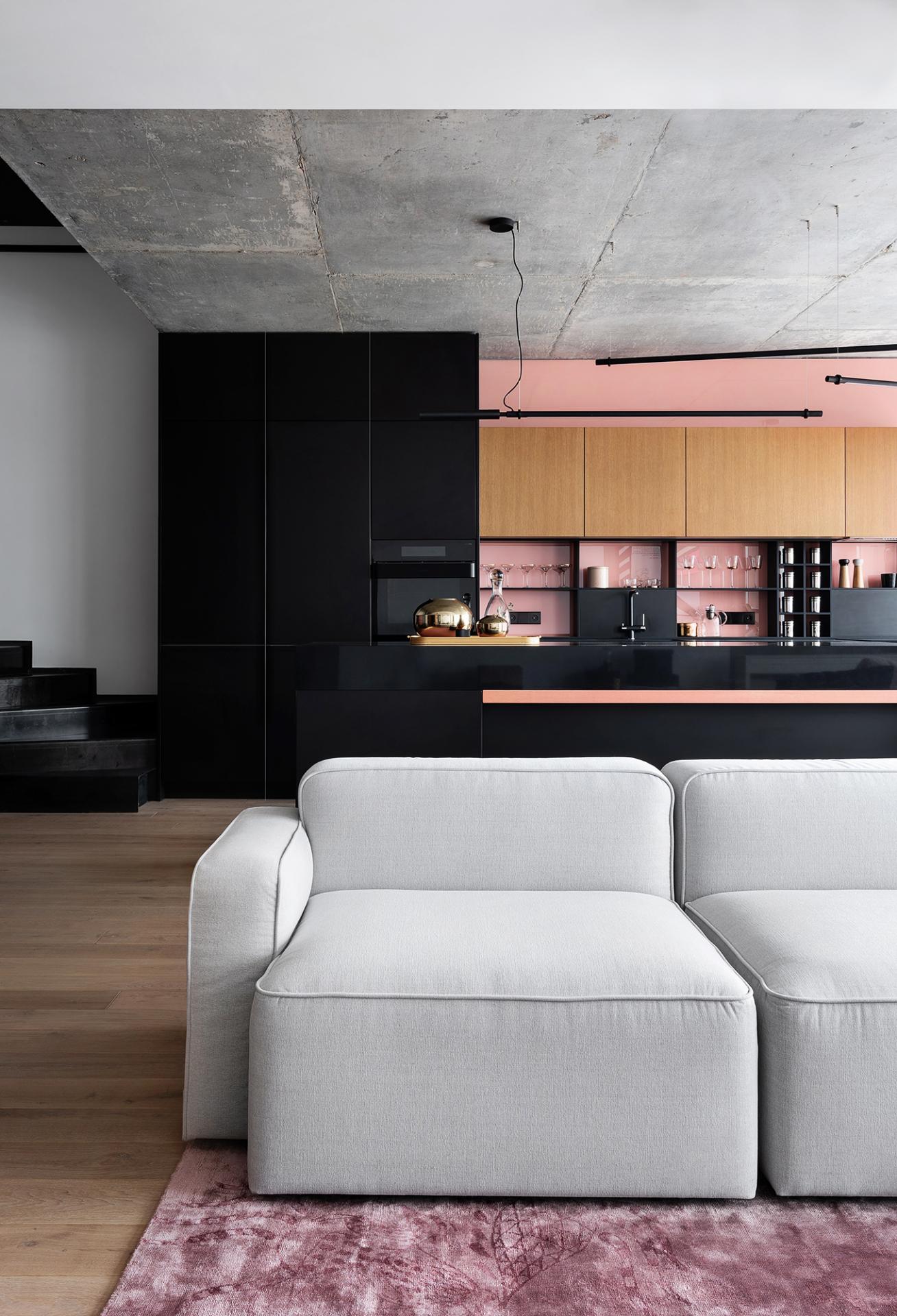 The vibrant contrast of pink and black with wooden accents add a dose of personality to the living room.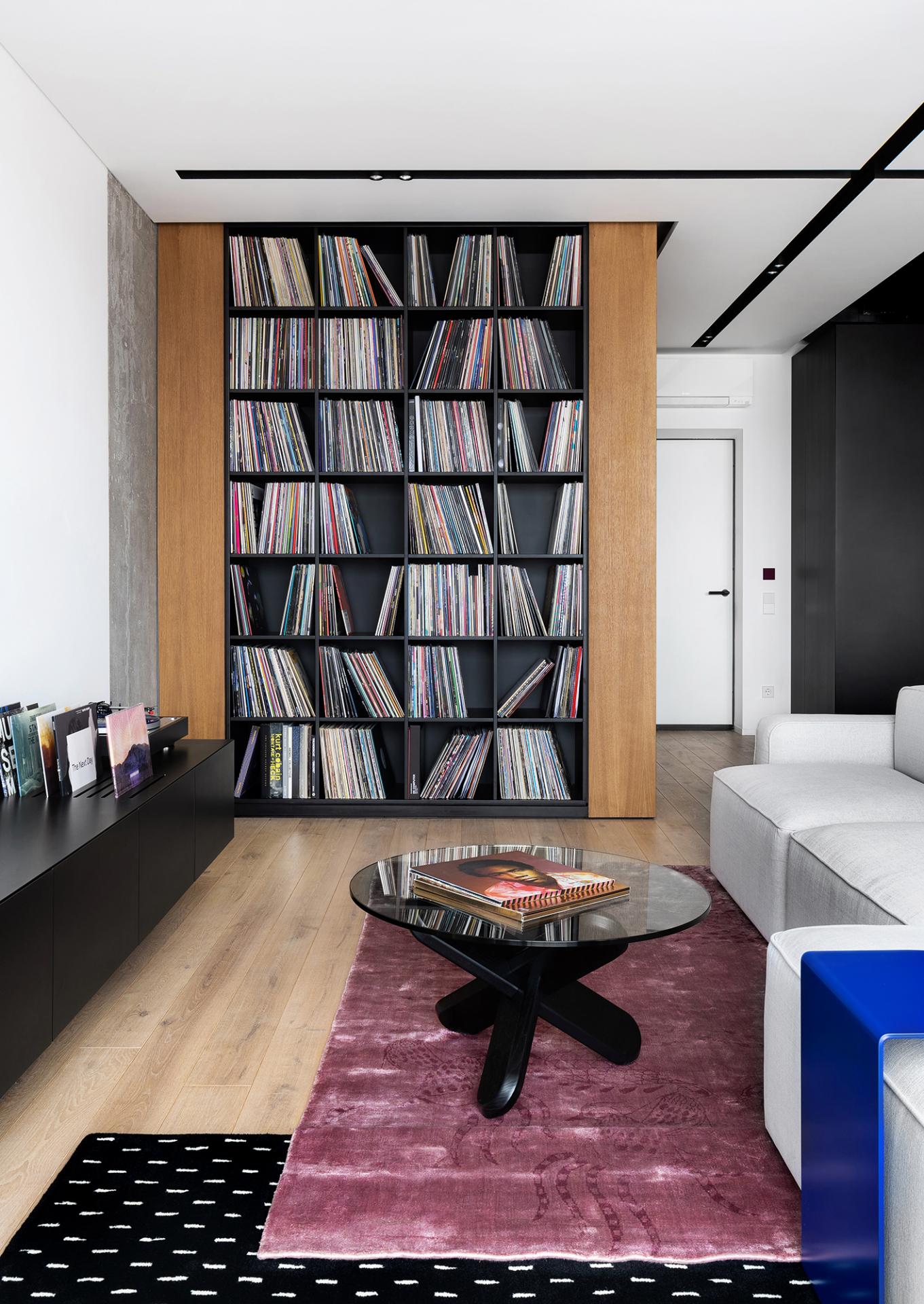 The homeowner takes pride in his collection of 300 vinyl records, neatly arranged and displayed on a floor-to-ceiling shelf in the living room.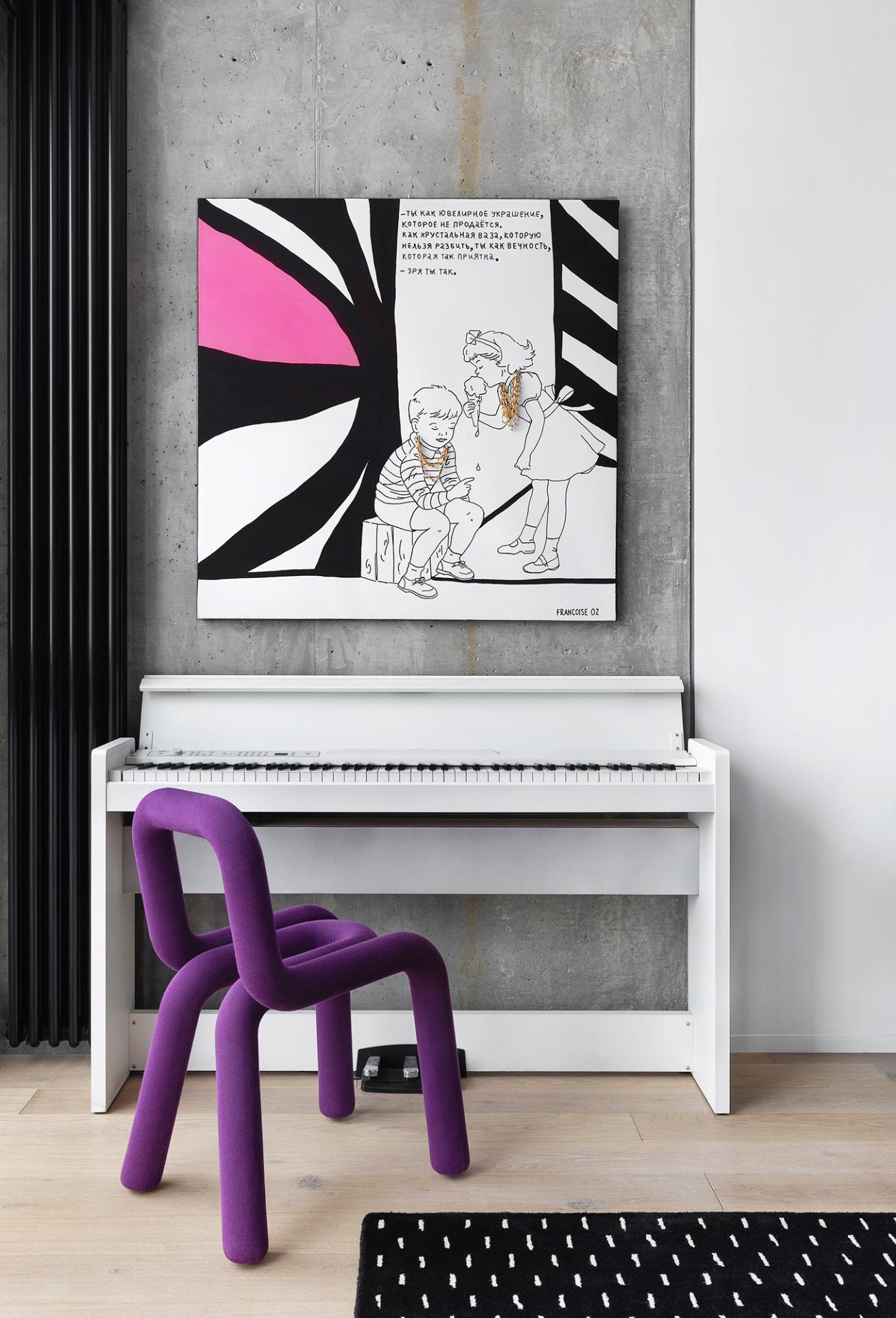 A white digital piano by the window mingles with a painting by Odessa-based artist Françoise Oz.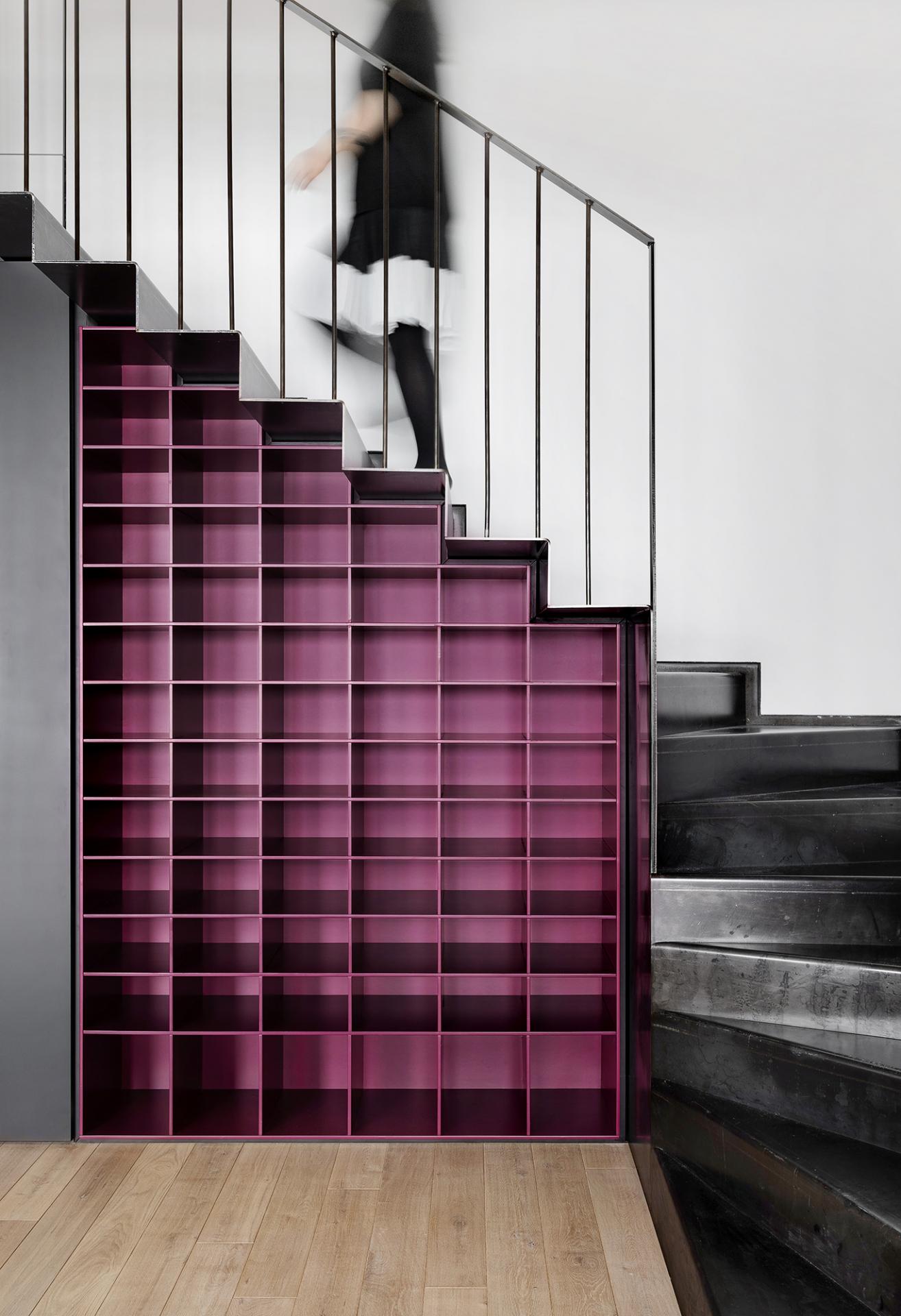 Ample storage beneath the staircase doubled as a decorative element.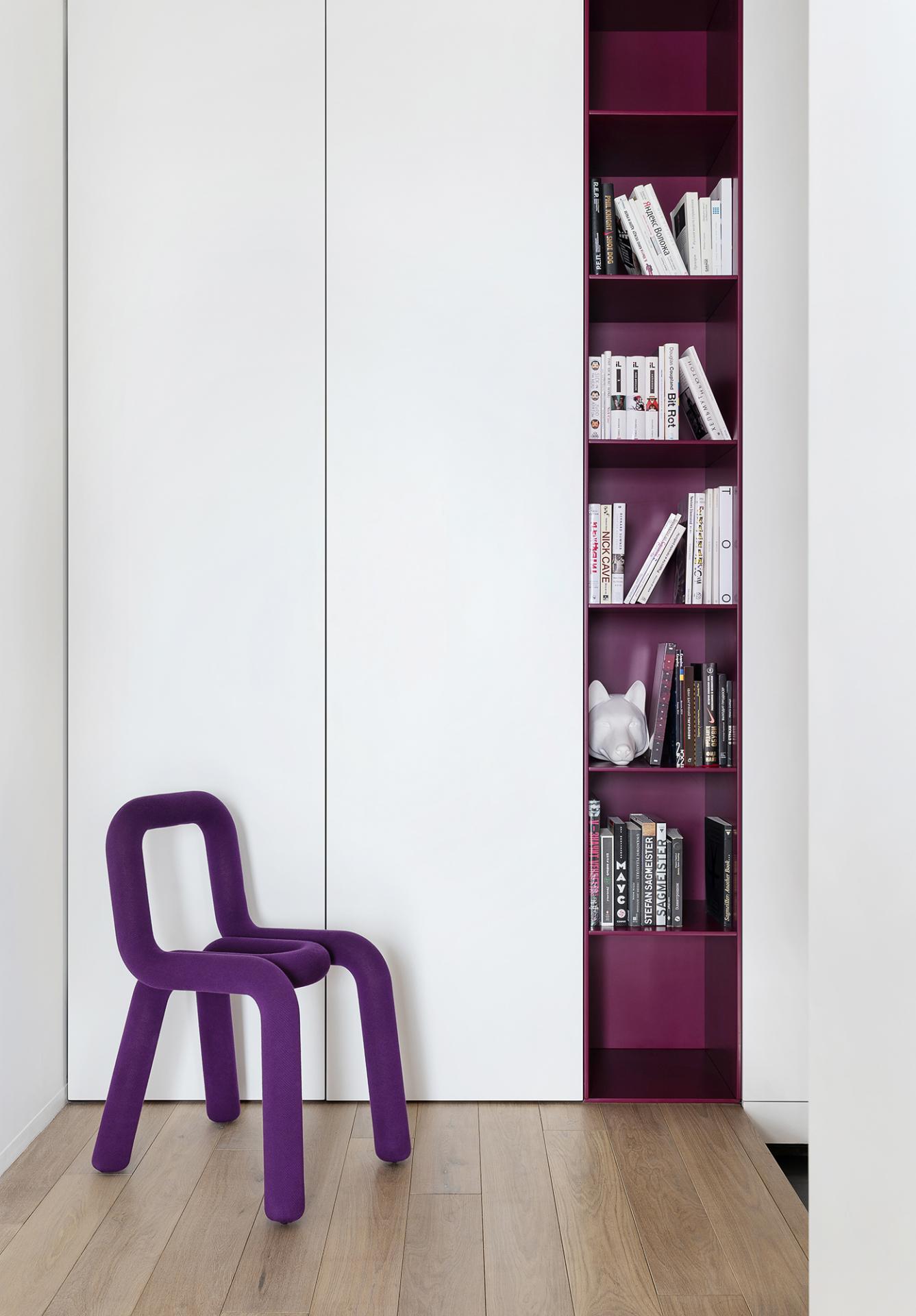 Purple cabinet interiors sparkle with an artsy chair next to it.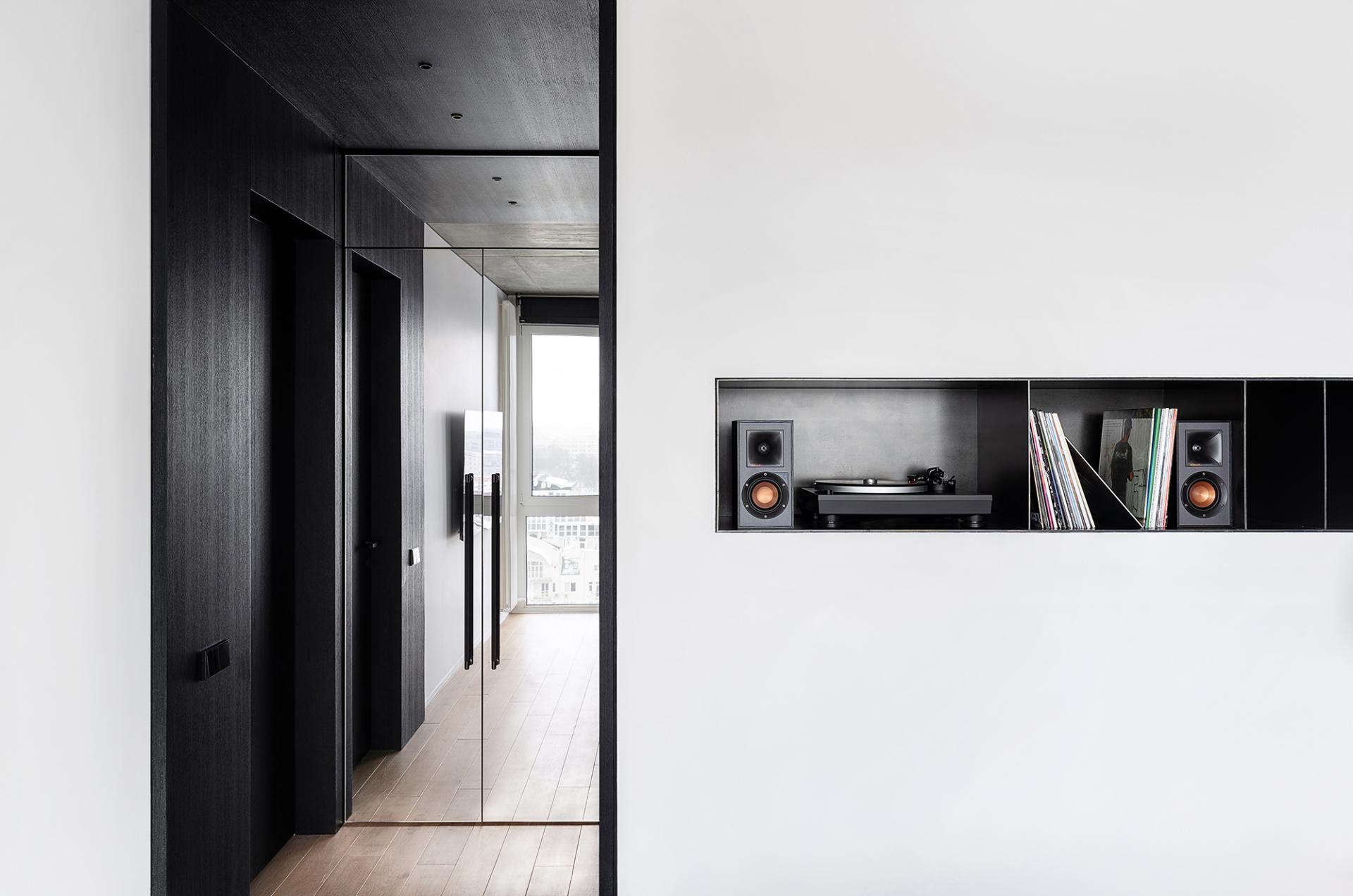 Built-in wall storage is an ultimate space-saving solution.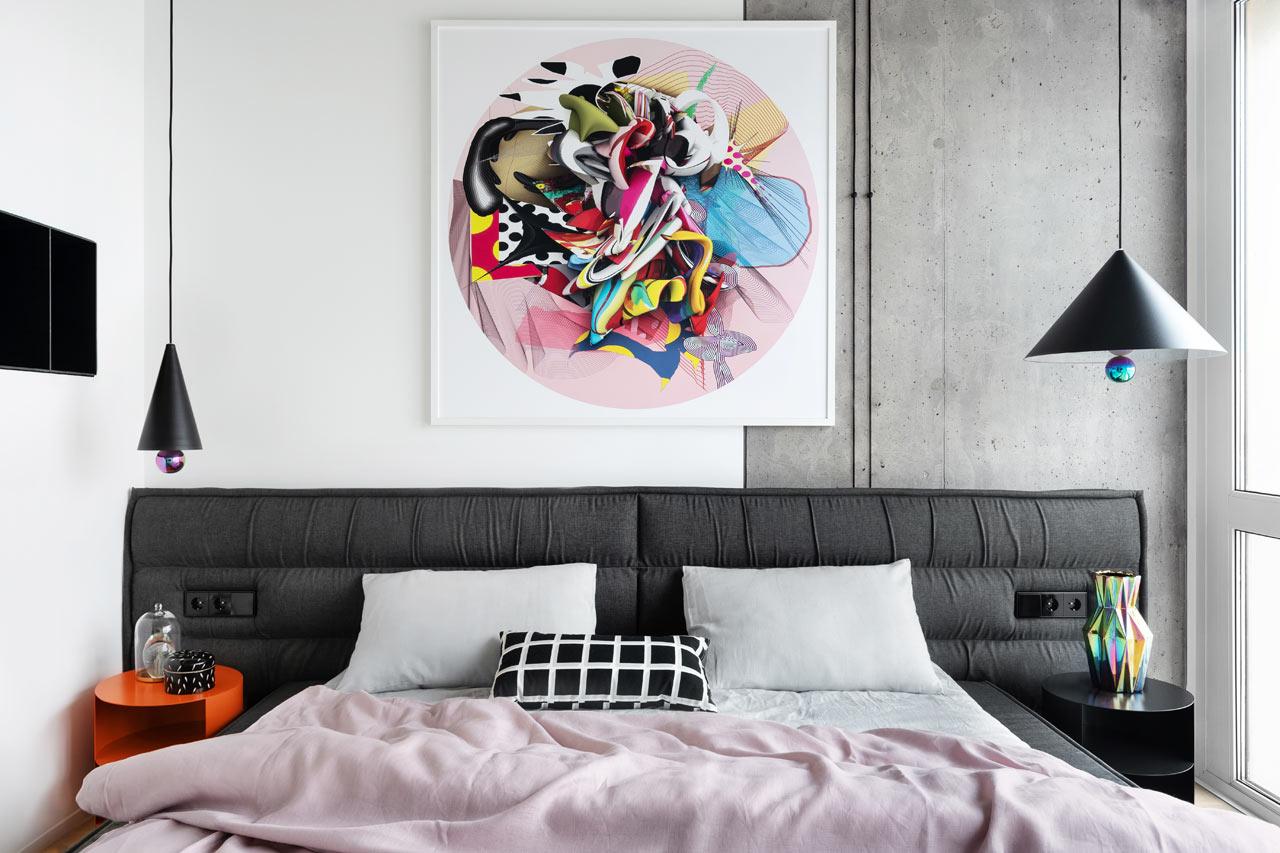 Colour palettes in the master bedroom are kept monochrome to accentuate the colourful artwork above the bed.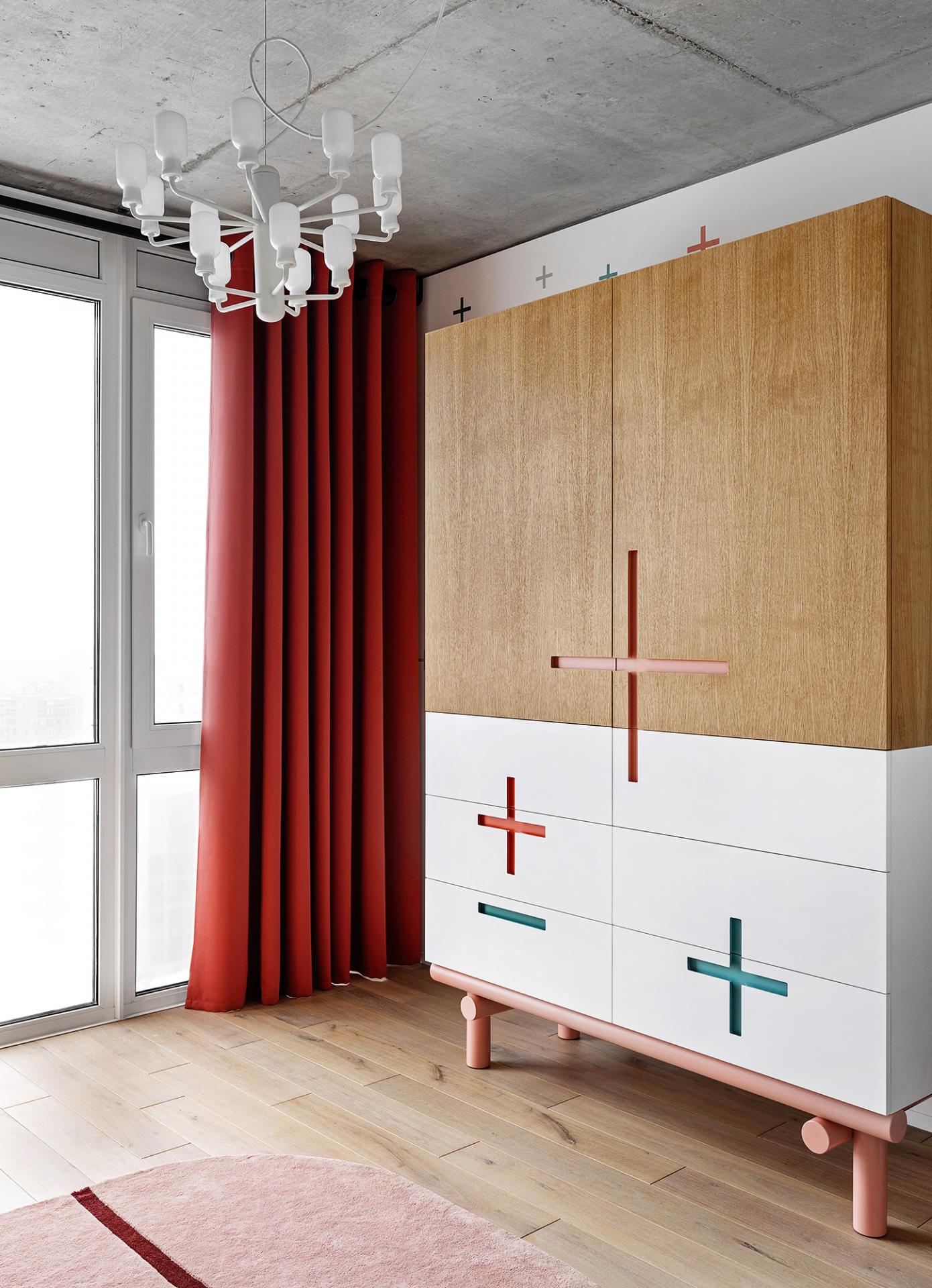 The child's room features a playful wardrobe in pastel colours.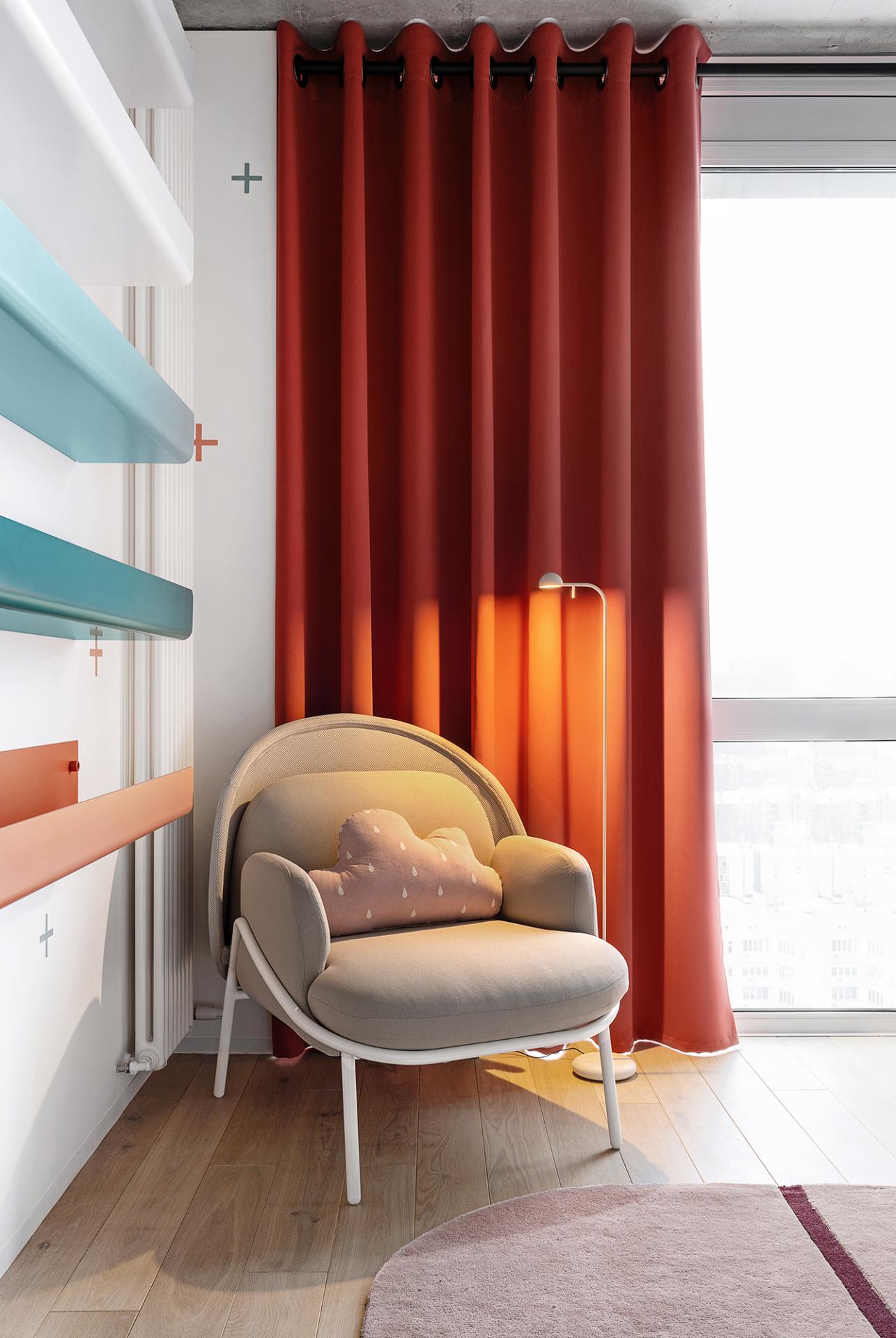 A curvy chair in the whimsical kid's room looks cozy and inviting.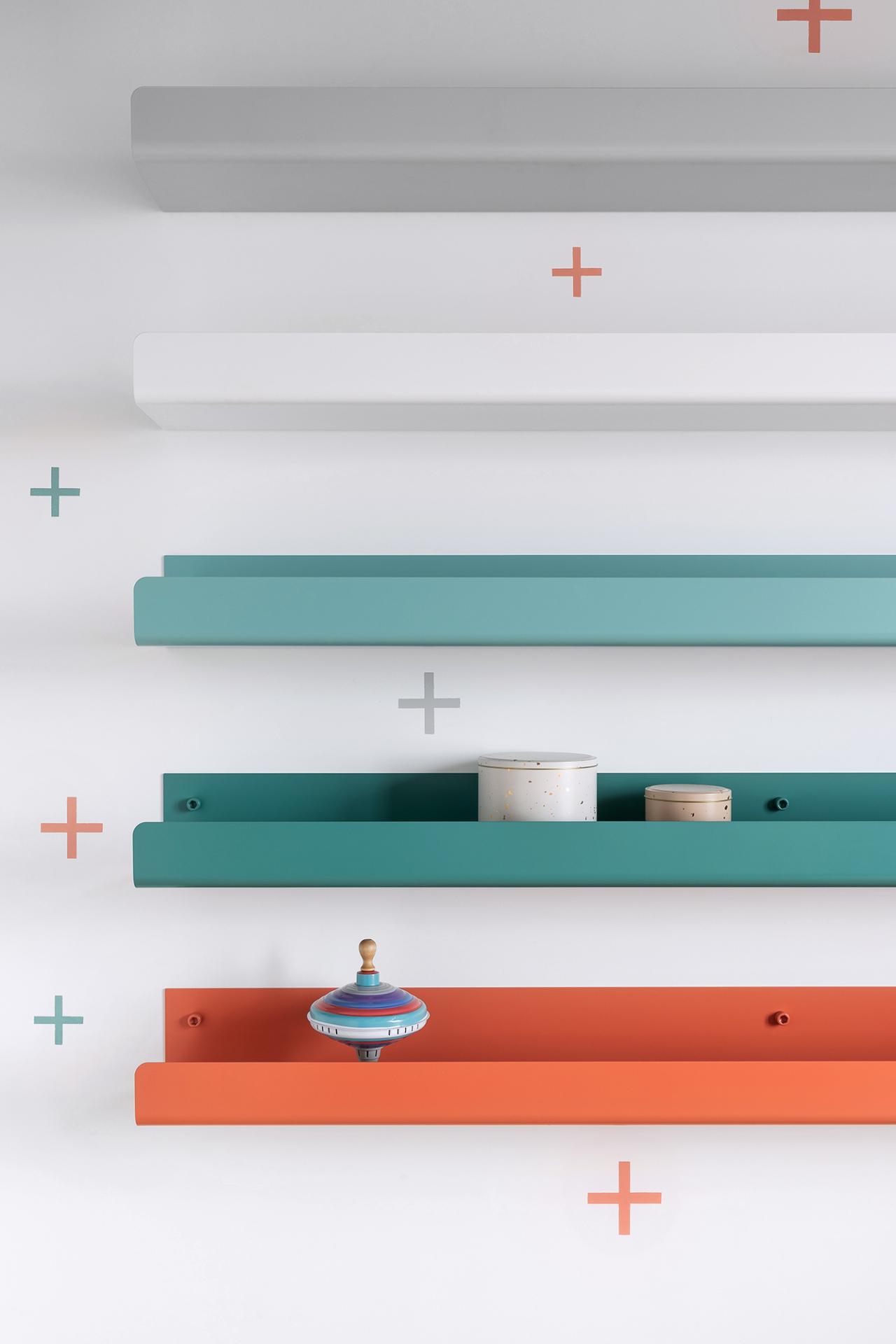 Playful wall shelves that boast vivid colours.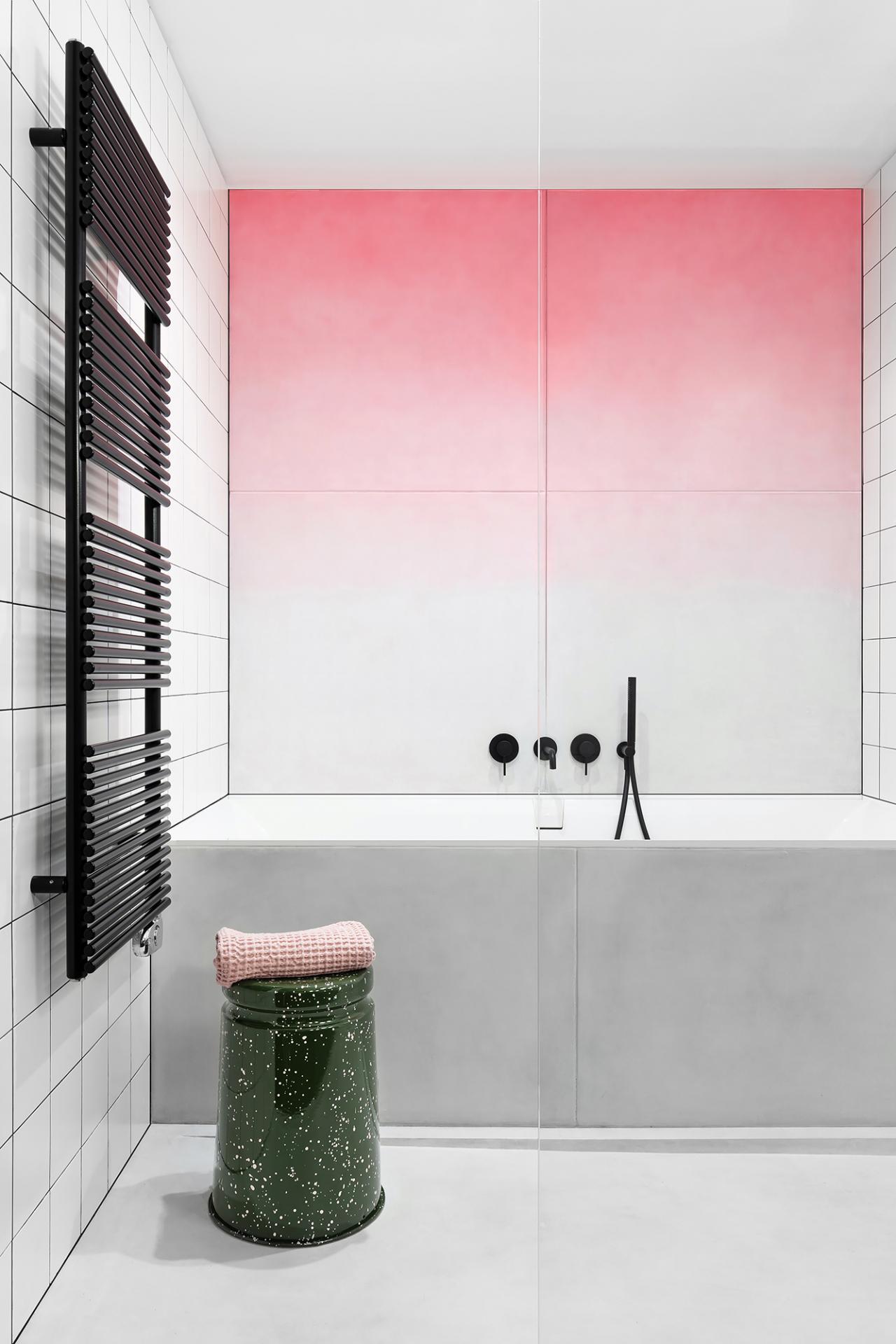 A gradient wall in pink adds a pop of colour to the monochrome bathroom.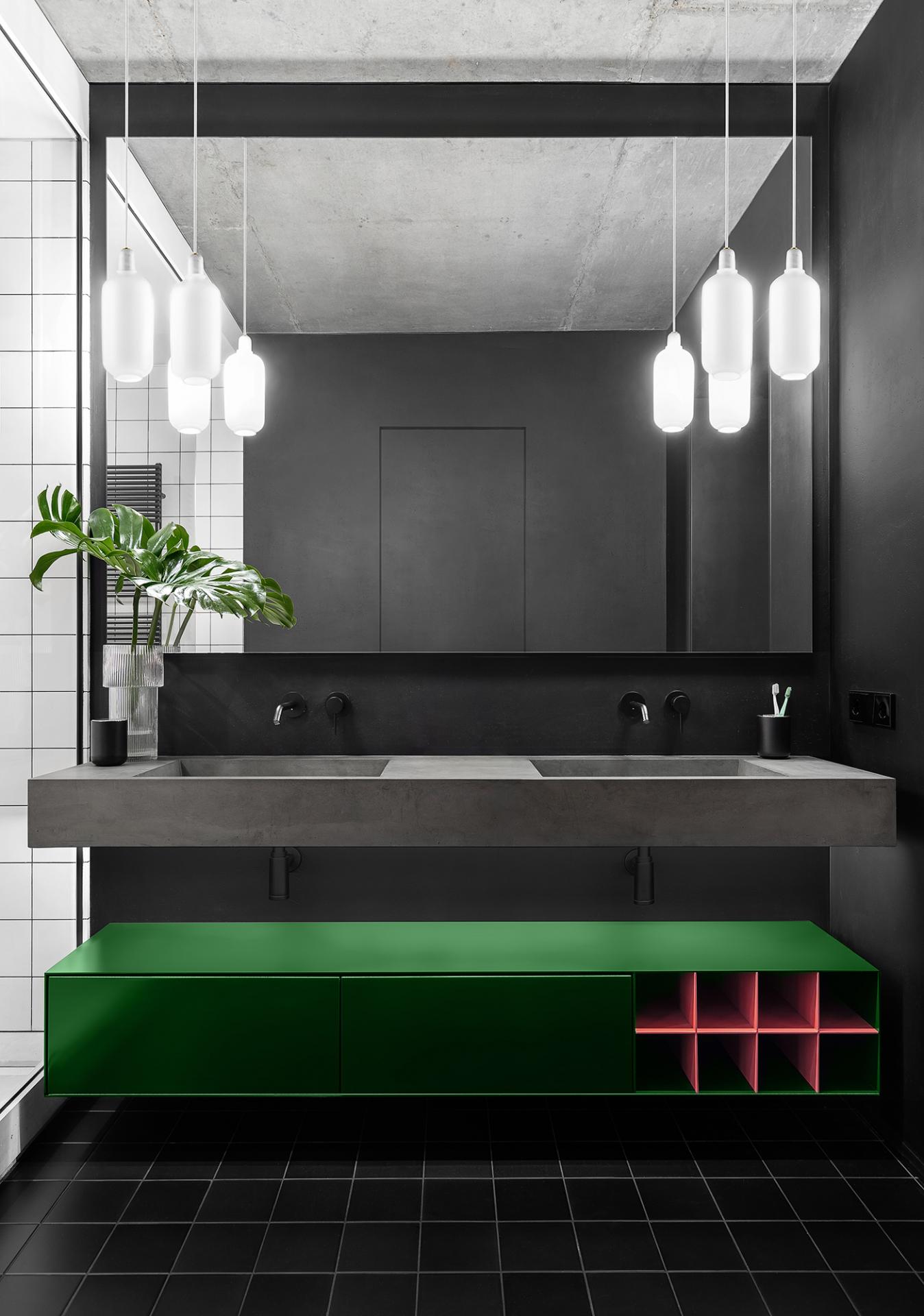 A dark-hued double vanity is accented by playful shades of green and orange.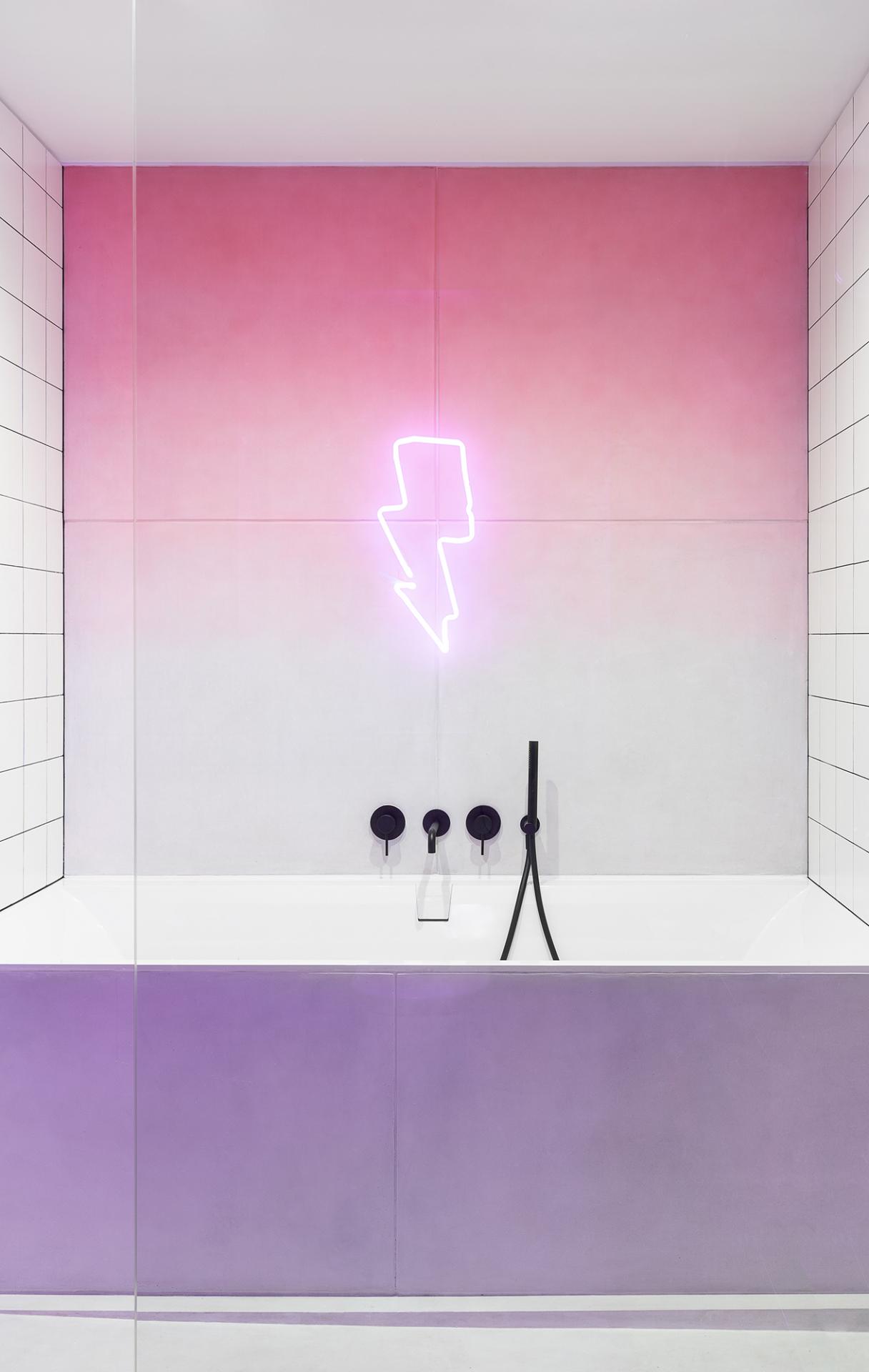 The other bathroom in the home features a gradient wall comprised of pink and purple, with a lightning bolt neon sign being the focal point.