Comprising 236 high quality apartments, circa 250,000 sq ft of modern office space over three buildings and ten retail and restaurant units, Barts Square is the creation of a genuine new urban quarter in this charming location.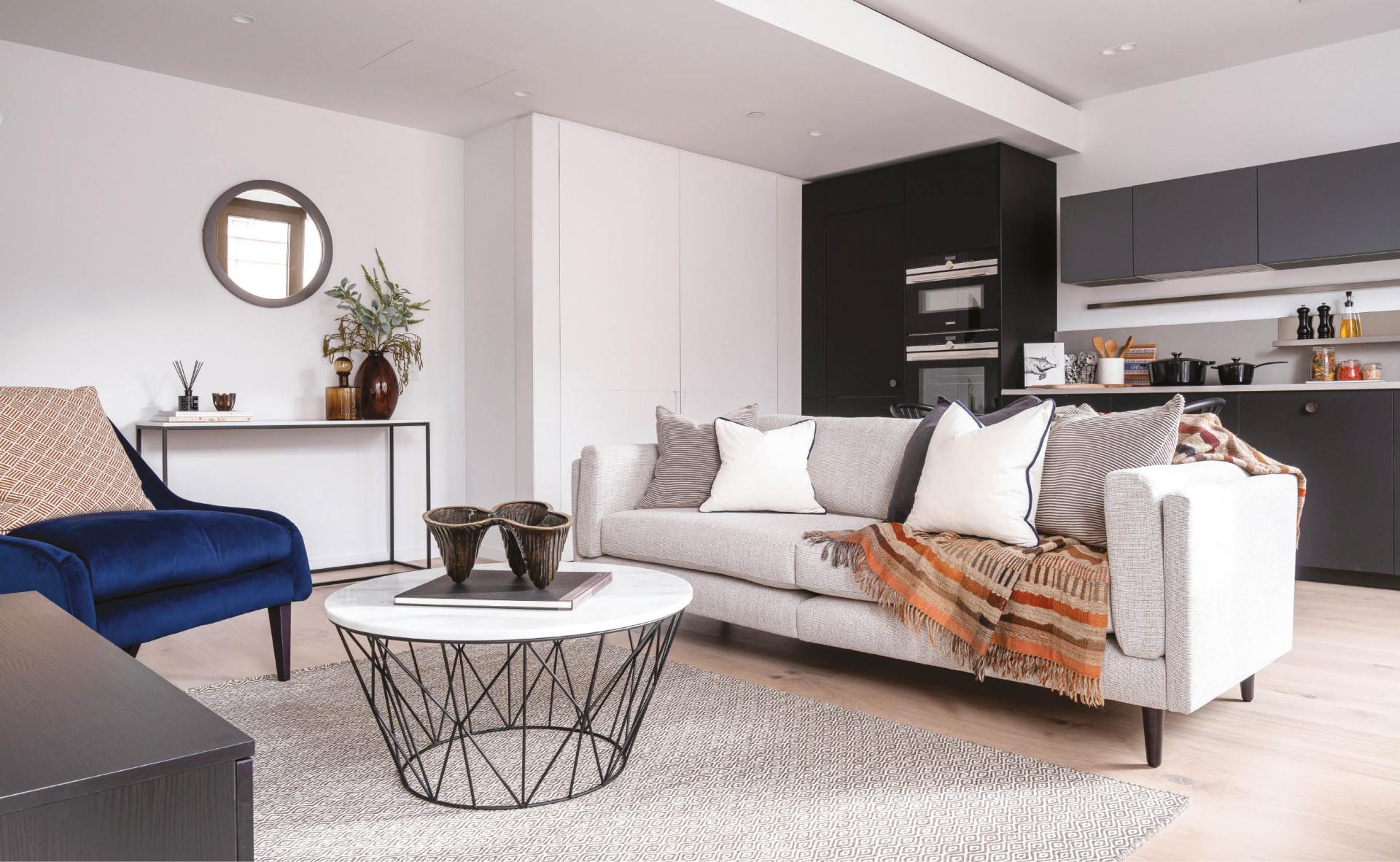 The development is Helical's largest and most complex project to-date, encompassing fourteen buildings in total. The residents benefit from a sense of privacy, personal space seclusion yet with all amenities within easy reach, and a concierge and security on hand 24 hours a day. Scroll through the gallery below to experience the inviting design: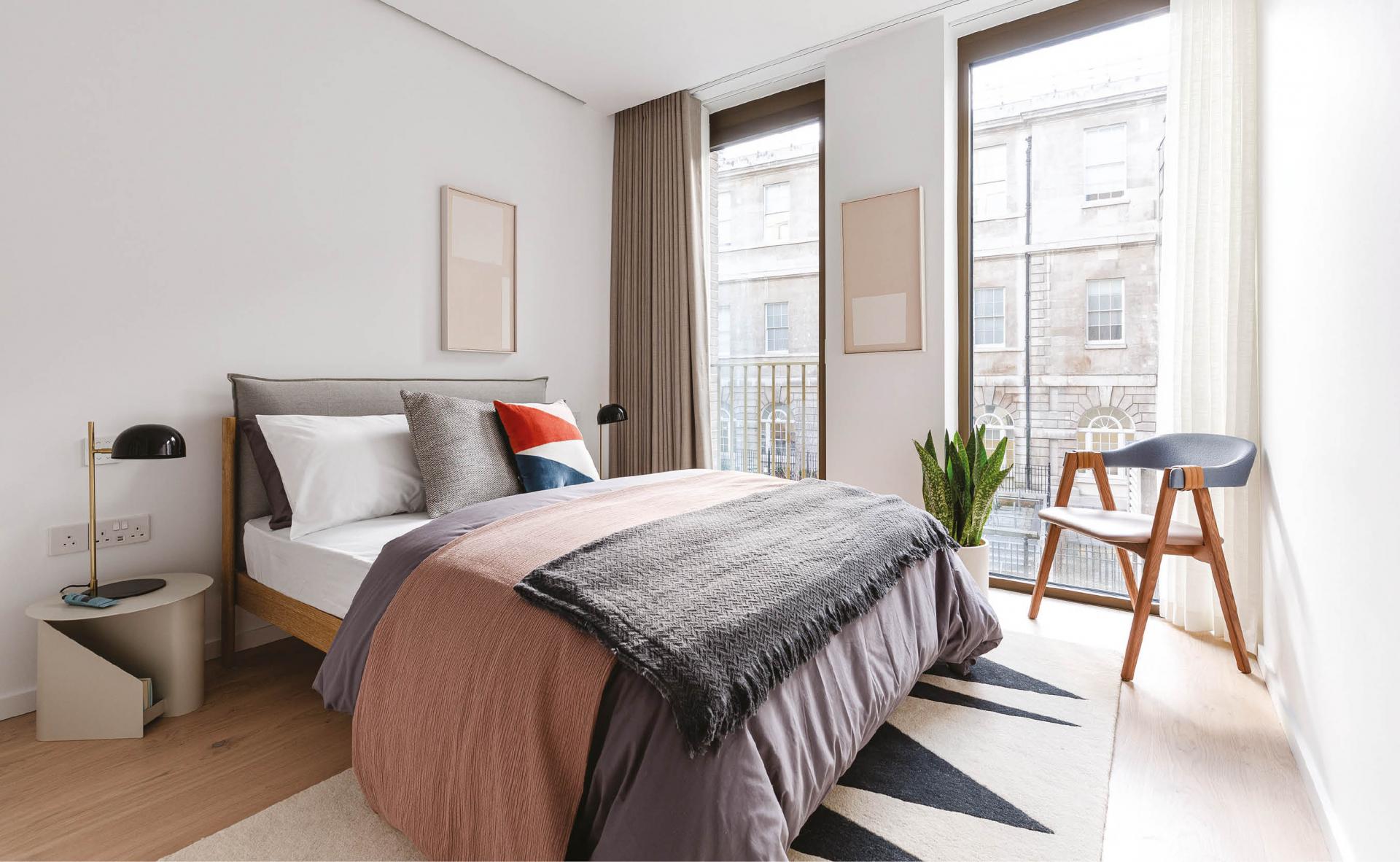 There is a smooth transition from private to shared spaces, which are used by residents as an extension of their homes, with a comfortable lounge and dining space opening out on to a quiet courtyard; screening and cinema room; and chic residents' bar. All are available for booking via the Barts concierge app.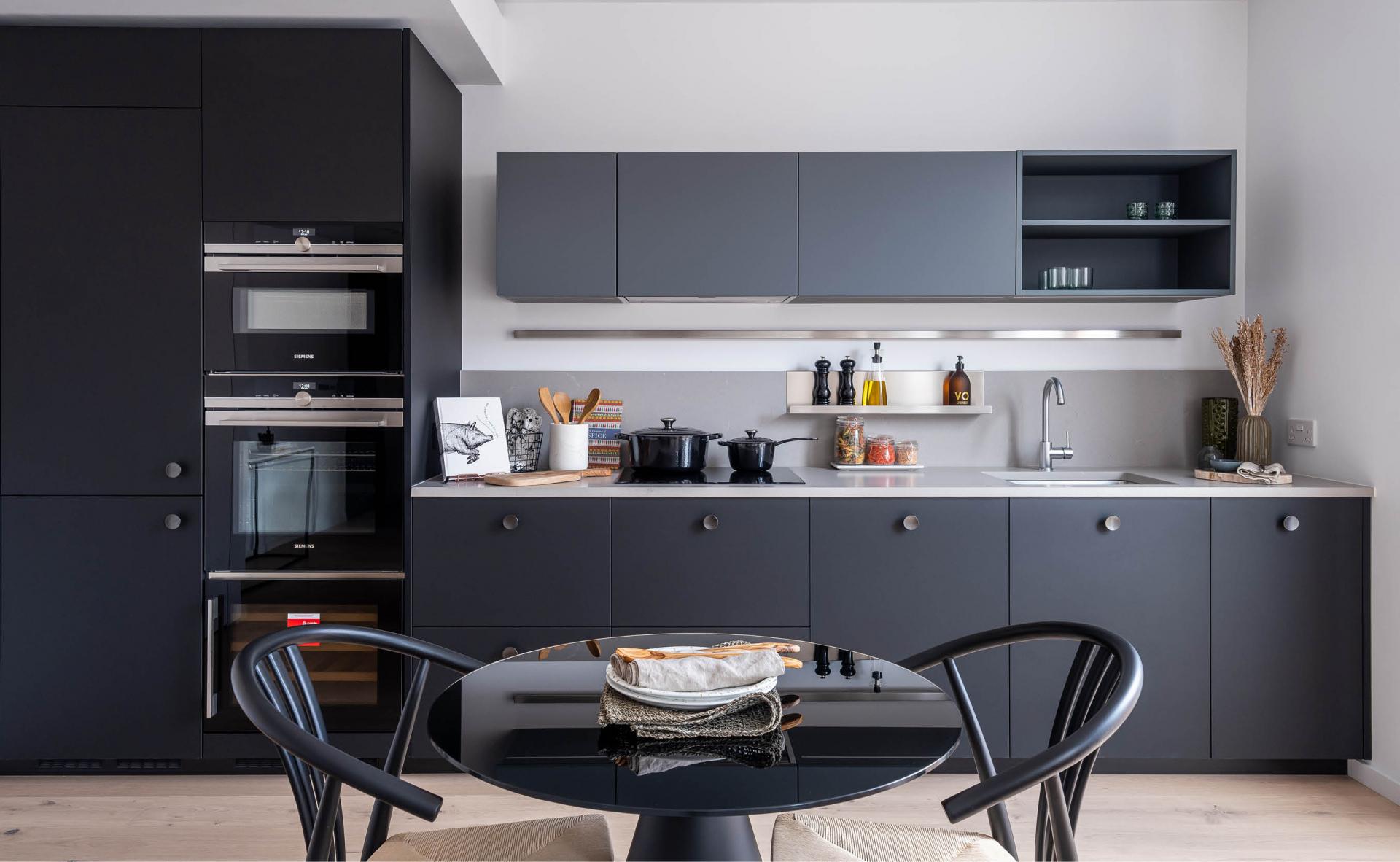 The black-and-white living area has a modern appeal
With engineered oak floorboards, natural slate, marble and polished plaster, each home - regardless of orientation - enjoys abundant natural light.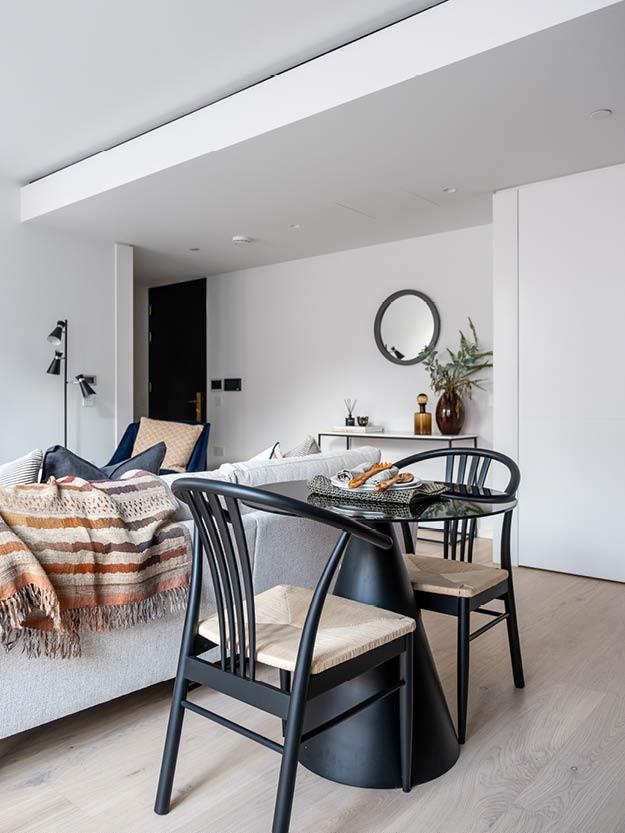 Architects Johnson Naylor conceived the interior spaces to be crafted, understated and free from visual clutter.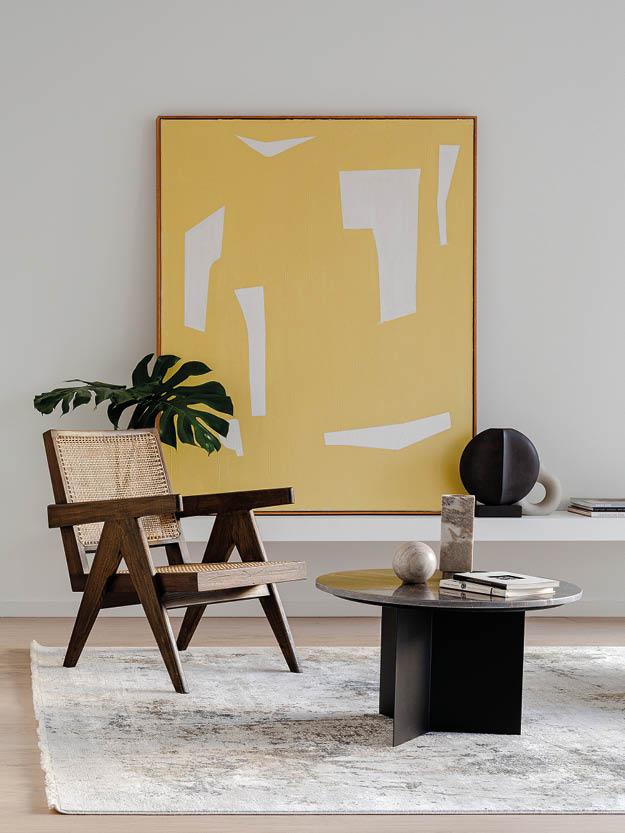 The exemplary design includes high specification integrated appliances complemented by consolidated heating, cooling and lighting controls and bespoke storage and fittings, creating a sense of seamless comfort.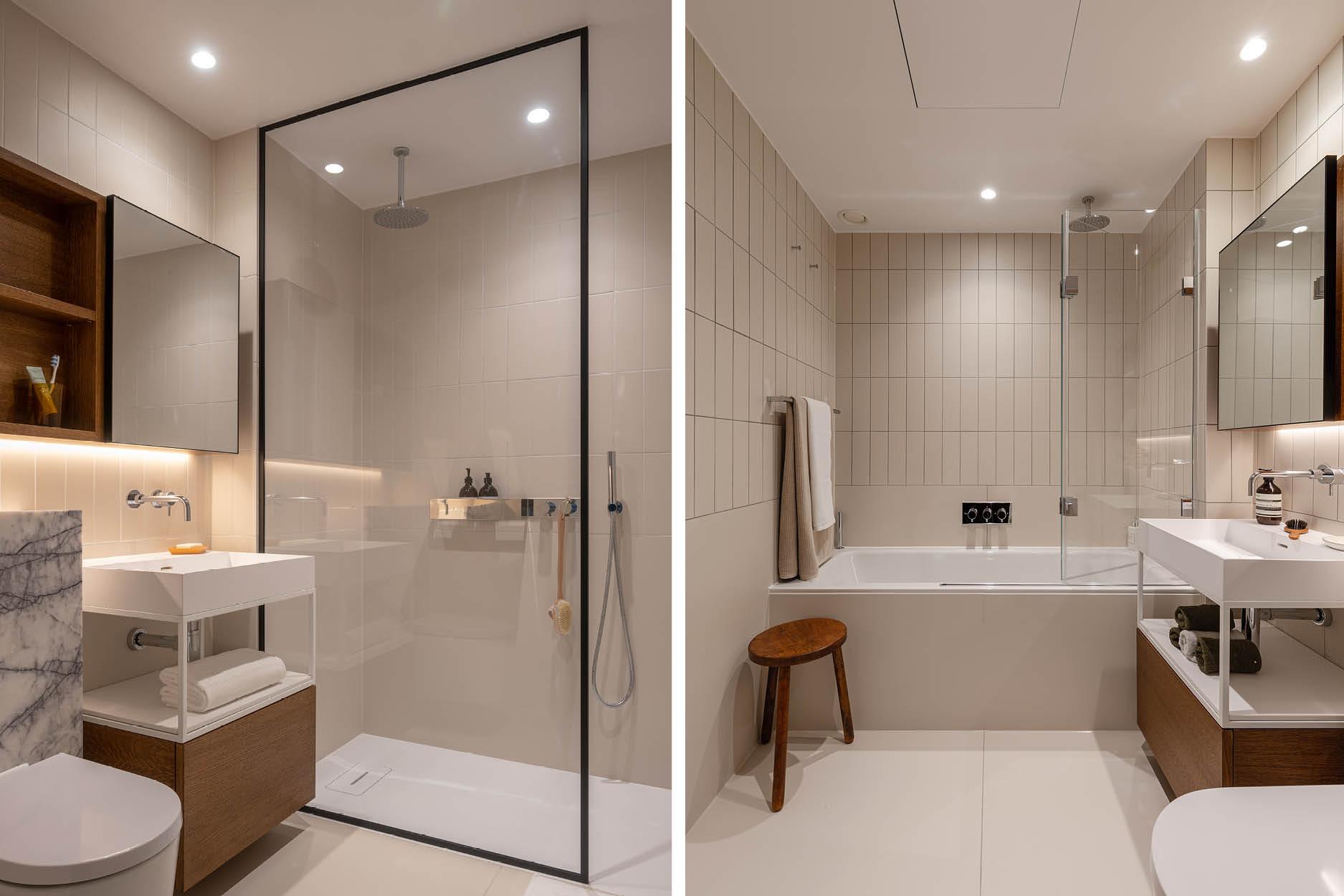 Helical brought together Shepherd Robson as the master architects with Piercy & Company and MacCreanor Lavington to create a diverse and varied architectural aesthetic with a palette of traditional robust materials of brick, stone, timber and glazed terracotta tiles, that sits comfortably in its historic surroundings.