Despite the increasing popularity of e-books in the digital age, there's no replacing the tangible comforts of a physical book.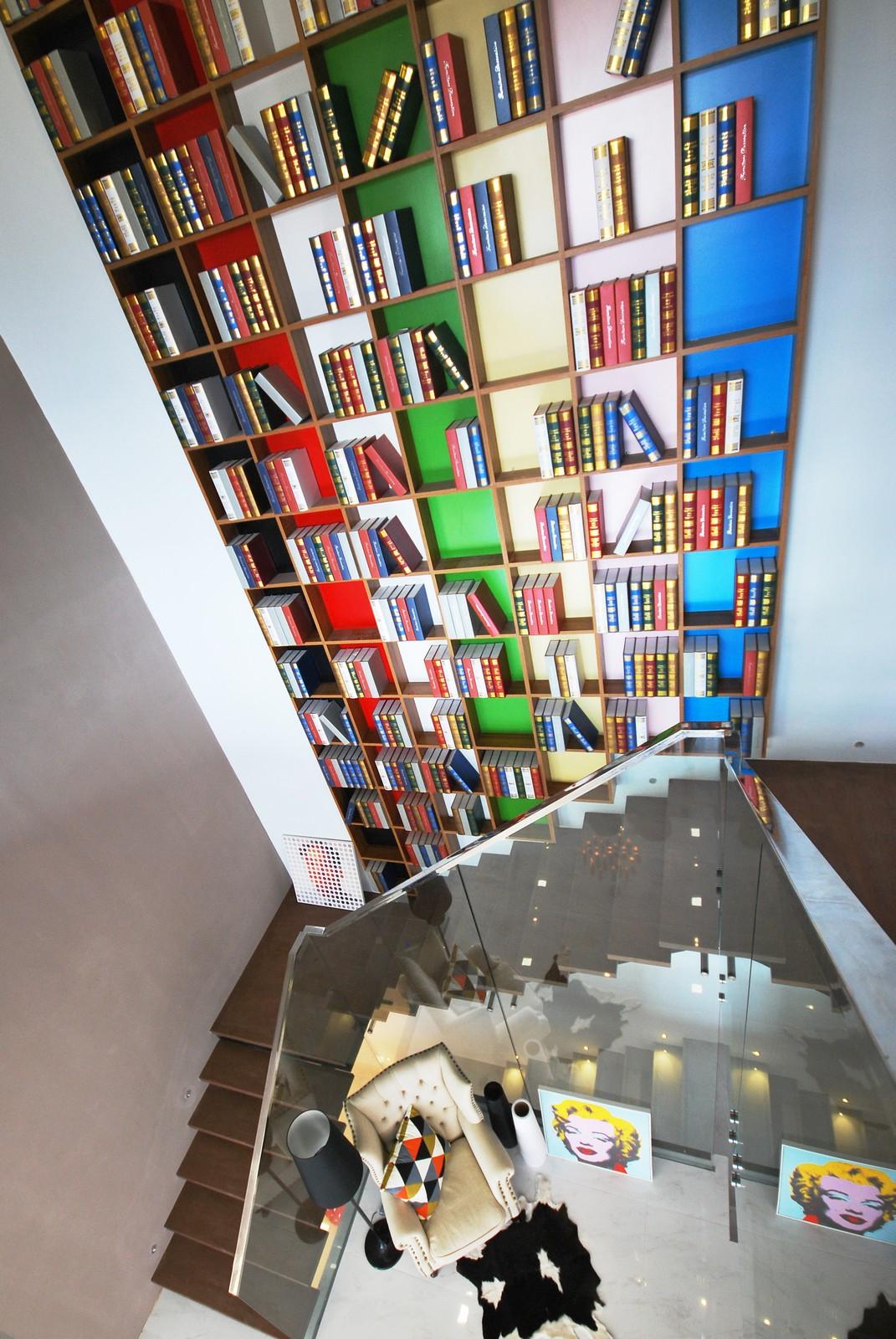 The Grid Studio has designed an eclectic showhouse for Ipoh South Precinct, an integrated township managed by Team Keris Bhd, one of the top developers in Ipoh, Malaysia.
"The client requested a beautiful showroom with attractive design, welcoming ambience, complementing hues," says the lead interior designer, who wanted to remain anonymous and keep a low profile.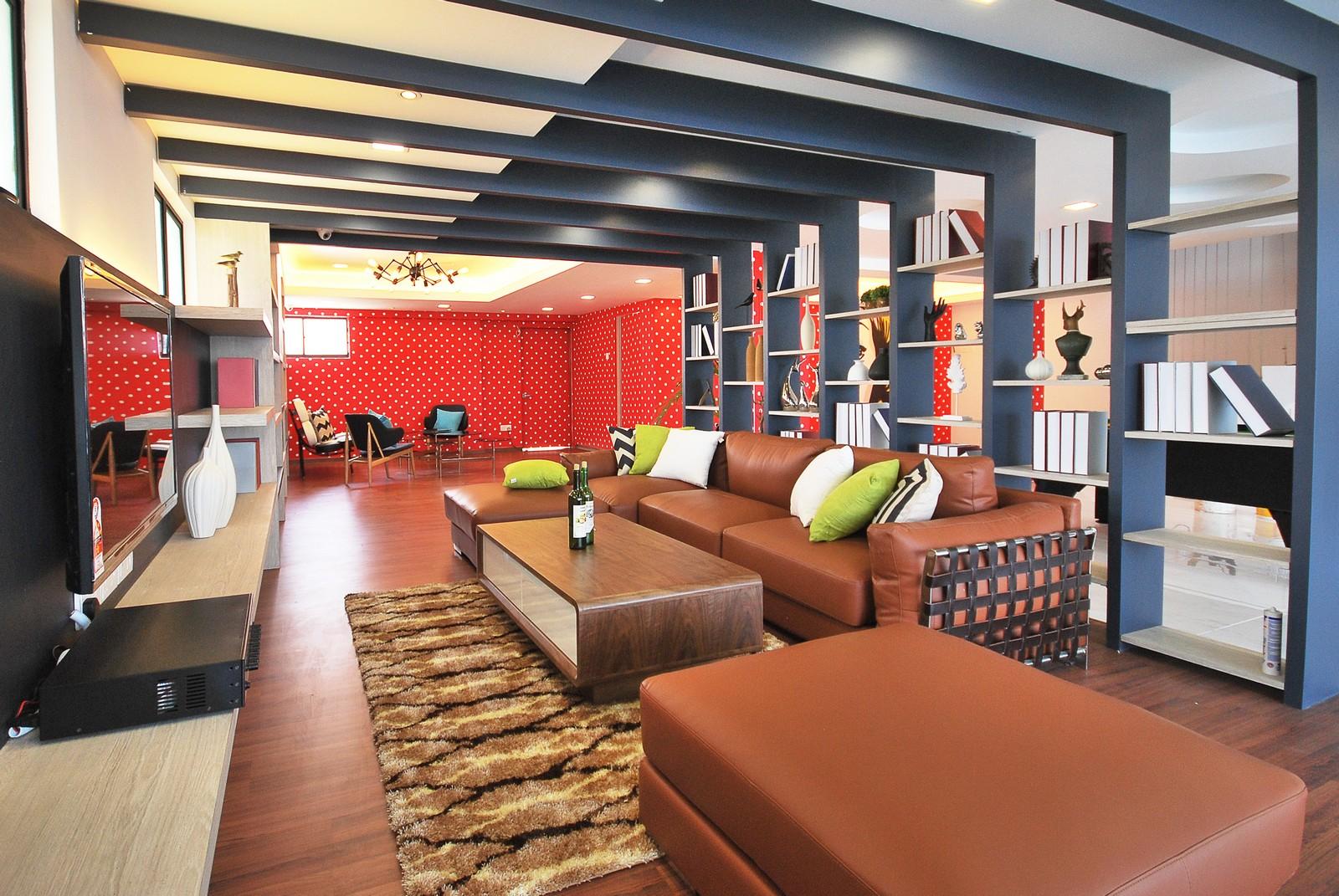 Bold and eccentric, this 3,500 sq ft semi-detached house doesn't shy away from colours. Curated to make the home a fun place to return to, the design team made sure to incorporate natural light, bright colours, and visually interesting furniture choices.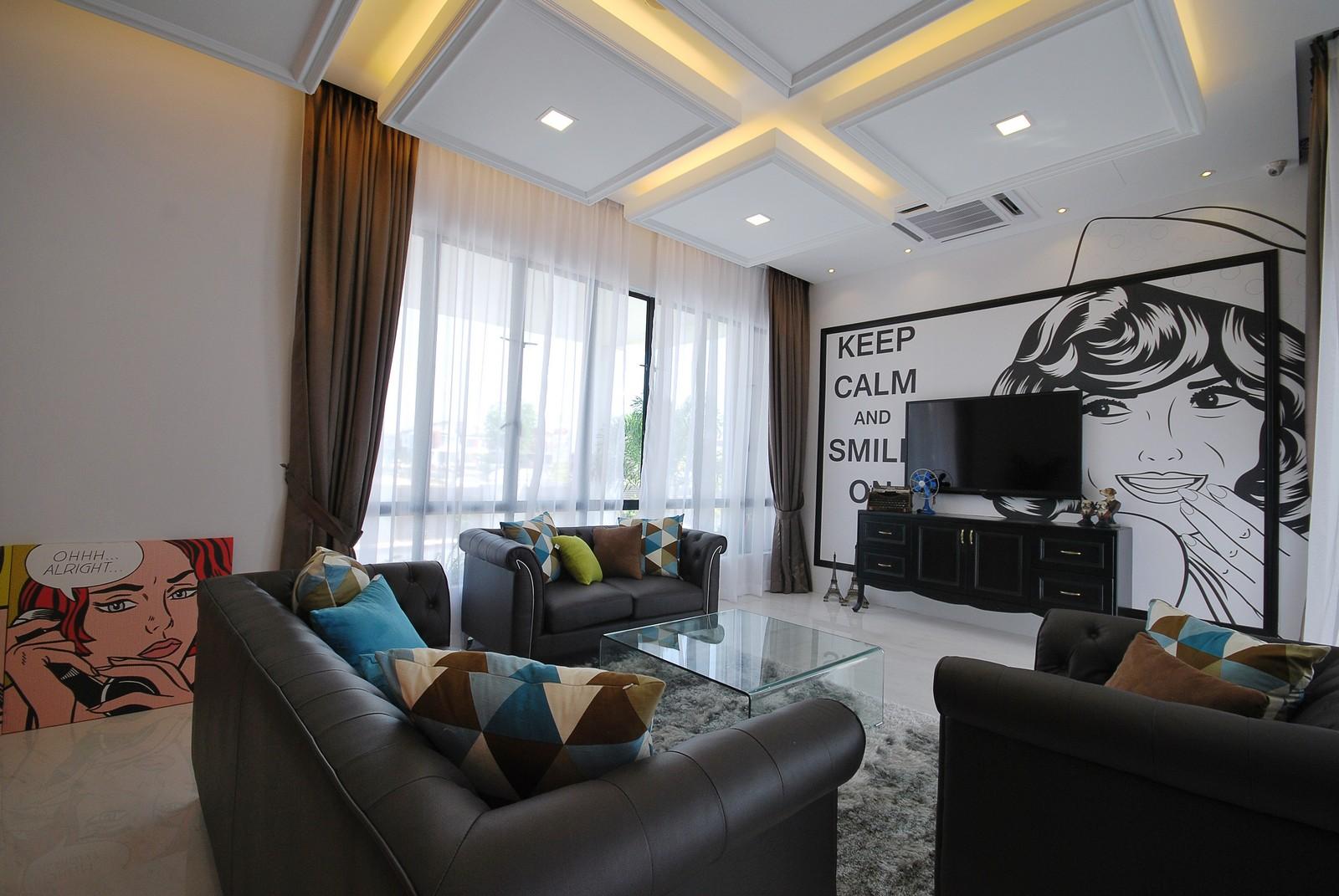 The Andy Warhol-inspired living room mixes pop art with contemporary styles to create a retro, yet modern, home. The customised comic mural gives this living room a more personal, quirky touch.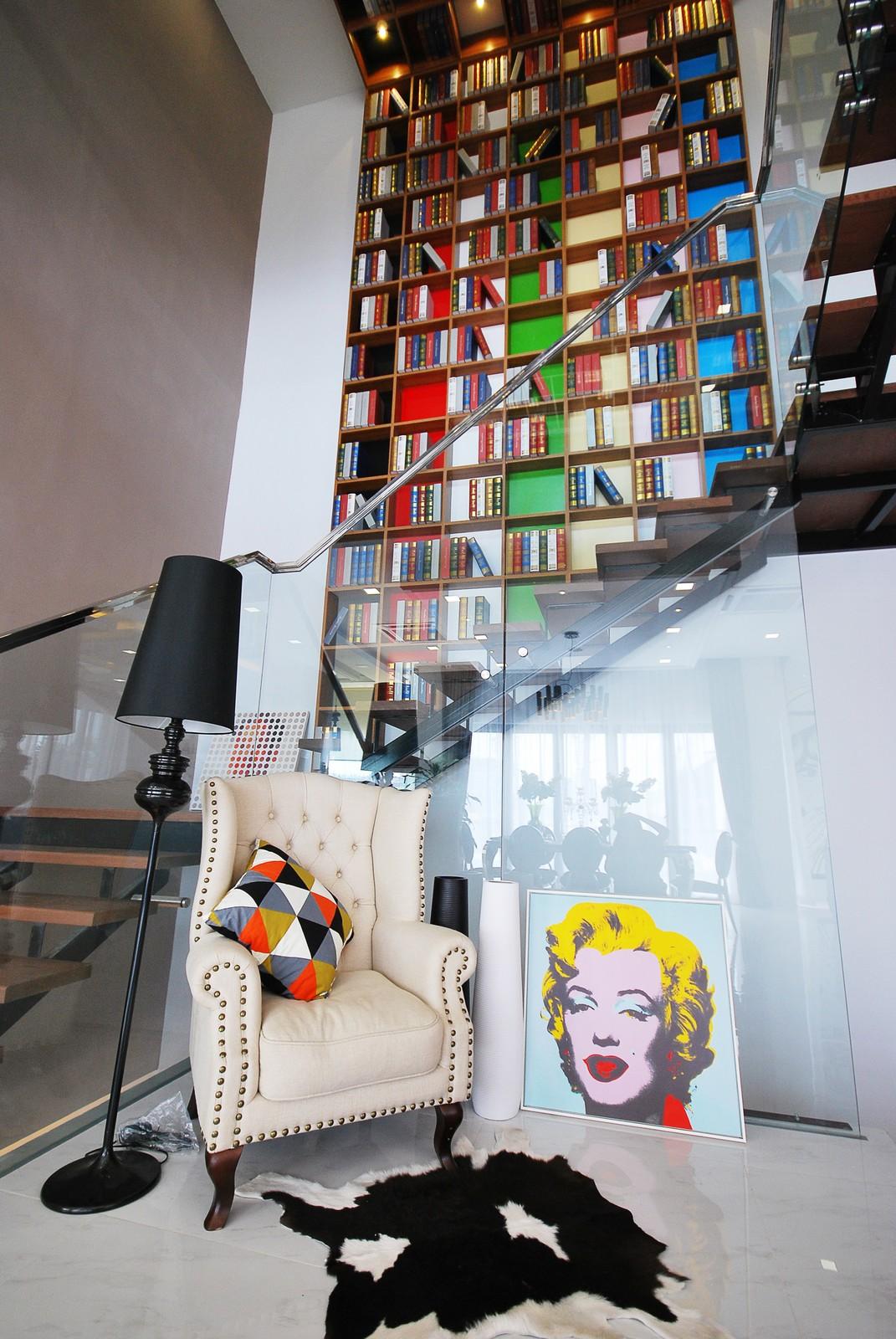 What stands out the most is definitely the double-volume bookshelves that extend all the way across the ceiling, with a mosaic of reds, greens and blues. Unfortunately, those books at the top are fake books hot glued to the ceiling purely for aesthetic purposes, but it's a guaranteed conversation starter and makes one feel cocooned in the solace of stories.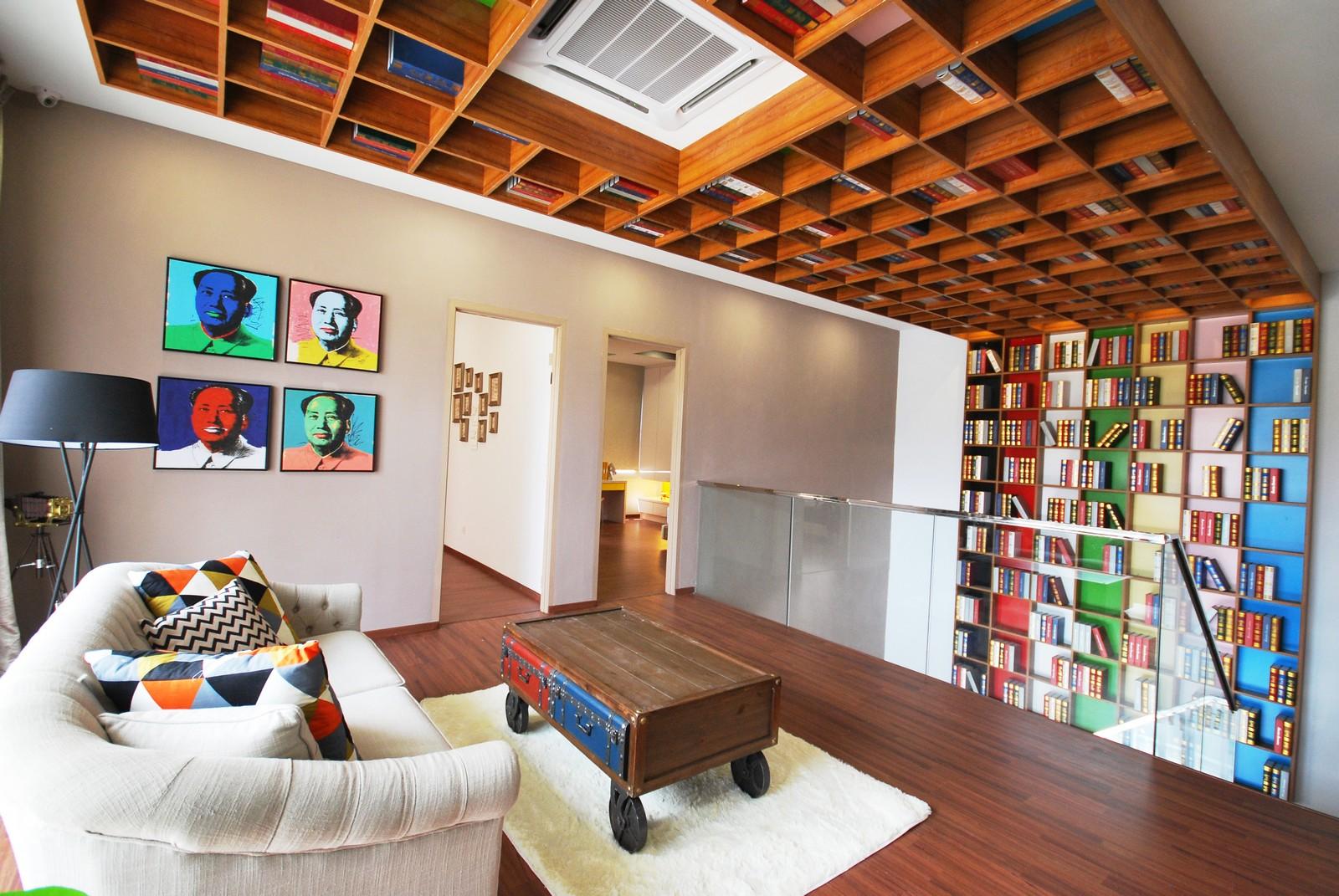 The design changes dramatically in the dining room, draped in a sense of classic elegance with a softer colour palette and sleek surfaces.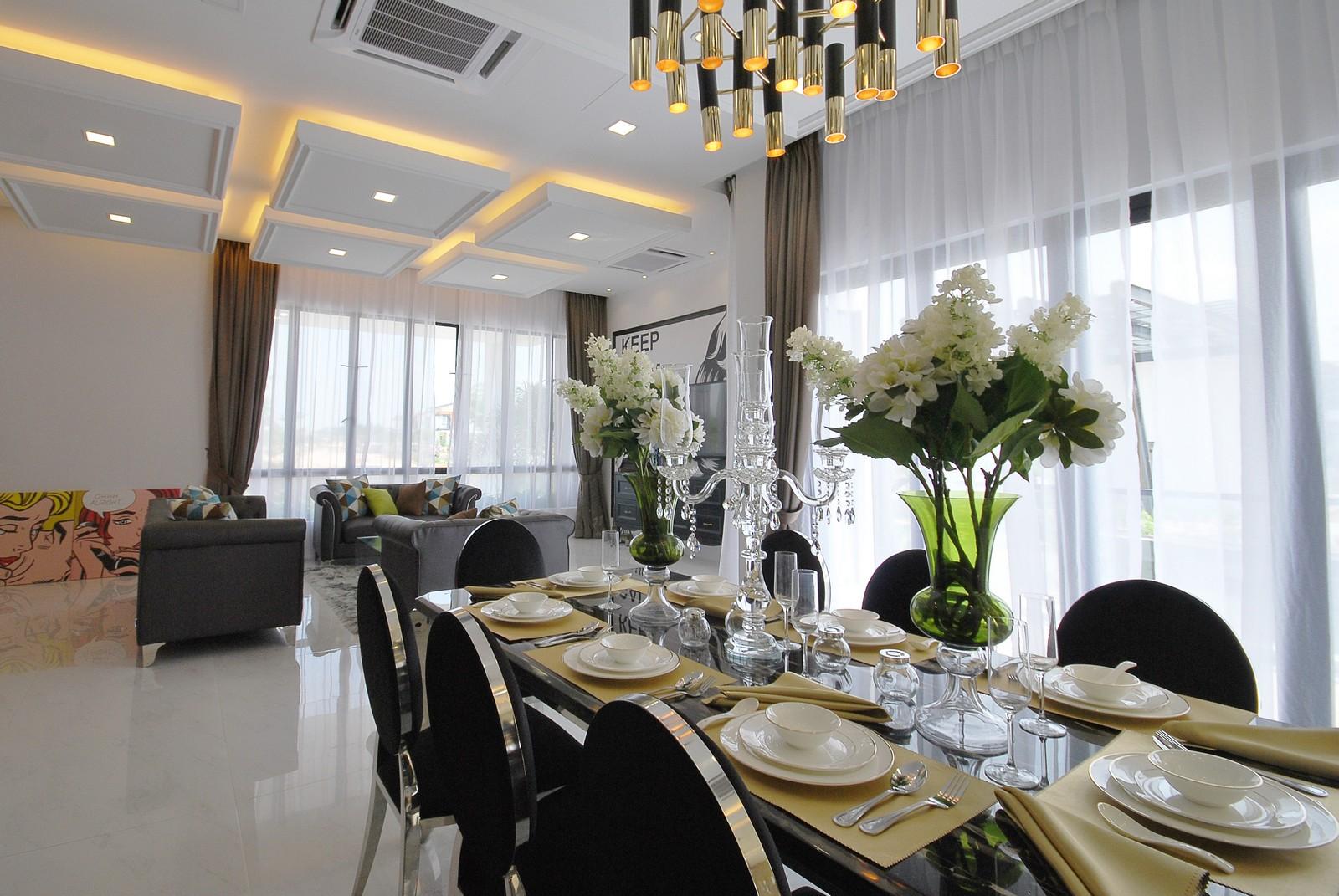 Just a step away from the dining area is the open-concept kitchen. "And although the main colour palette is the same soft, neutral one we discovered in the dining room, this culinary corner ensures warm tones and friendly details with the bar stools and wallpaper design," explains the designer.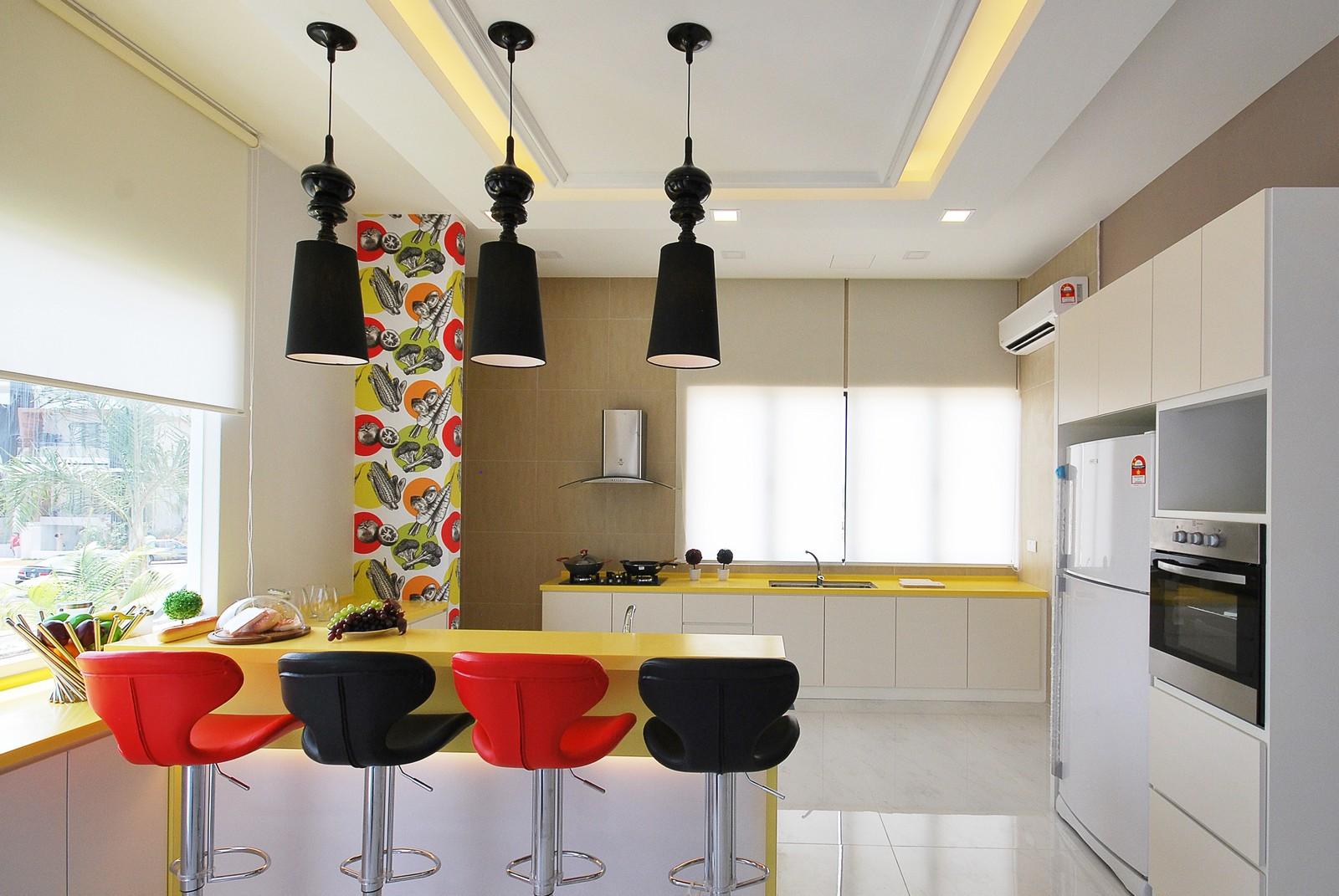 The renovation took two months and costs RM350,000.