The Centre for Heritage, Arts and Textile (CHAT)'s summer programme "We are Textile Culture Net!" fosters a sustainable, inclusive future through a whole host of art exhibitions and fun-filled workshops. Here're the highlights!
From now to 9 October, 2022, the "We are Textile Culture Net!" summer programme is putting on a plethora of exhibitions and workshops for the general public in an effort to connect international and local institutions, art practitioners, the community and visitors alike.
An award-winning project first started in 2020 – formerly known as the Textile Culture Net – the programme sets out to forge new transnational collaboration in response to the global pandemic and ecological crisis.
From contemporary art exhibitions, to zero-waste garment-making/dyeing workshops and artwork-making activities packed full of fun for young and old, here's what you have to check out at the 2022 summer programme!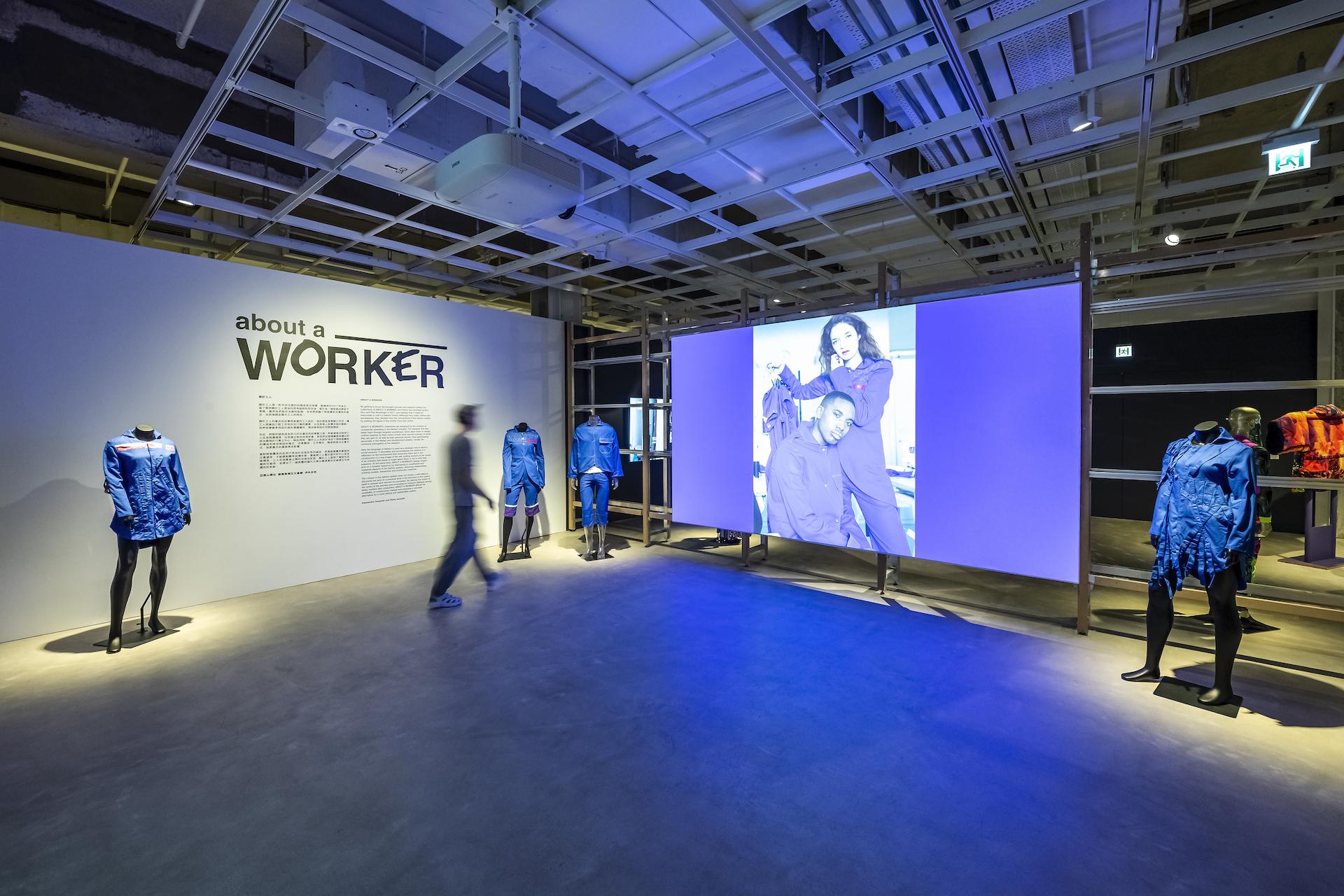 1. Explore the art exhibition "We are Textile Culture Net!"
"We are Textile Culture Net!" brings back highlights from three past exhibitions presented by Textile Culture Net: About ABOUT A WORKER (co-curated by Alessandra Tempesti and Elena Ianeselli from Lottozero), Common Threads (curated by Sjouk Hoitsma from TextielMuseum) and Your Things (curated by Marta Kowalewska from the Central Museum of Textiles in Łódź).
The highlighted works will be displayed alongside selections from CHAT's contemporary art collection and past projects, juxtaposing them to create new dialogues with diverse communities including migrant workers and the LGBTQ+ community.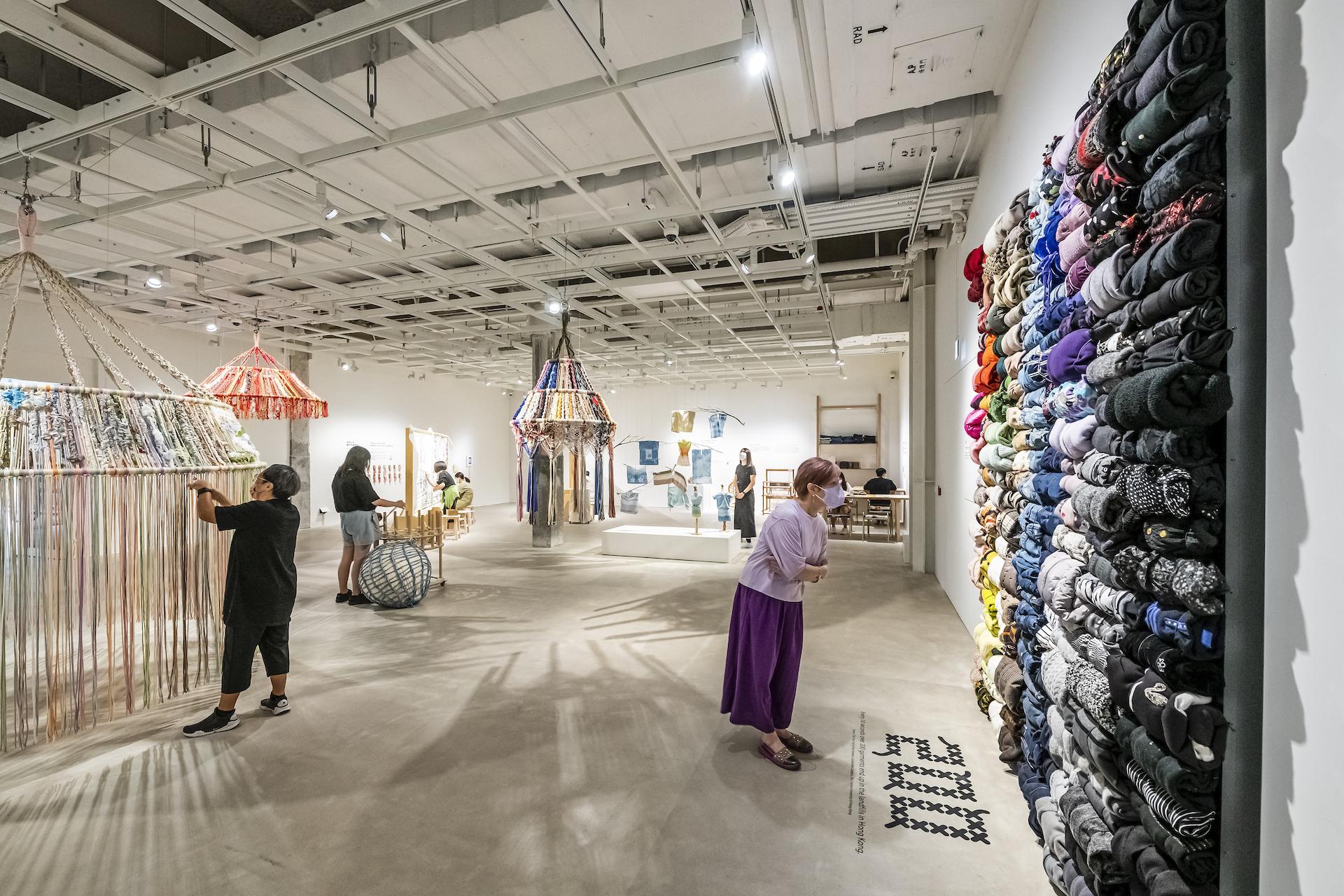 2. Partake in community project "Seed to Textile"
CHAT's ongoing community programme "Seed to Textile" has expanded its creative network to include diverse communities based in Hong Kong. Half of CHAT's galleries are transformed into communal spaces for hosting workshops, inviting community members to take part in research and experimental workshops.
This year's Seeders lineup includes Breakthrough Art Studio, Elizabeth Briel, Eastman Cheng, Hao Lap Yan Benjamin, Ma Wing Man and Pop & Zebra, who will be working hand in hand with diverse community groups in curating interactive displays, walk-in activities and workshops, tracing textile-manufacturing down to its origin through artistic exercises to envision a sustainable future.
3. Embark on guided museum tours
For those who want to understand better the meaning of the artworks and exhibits on view, CHAT provides walk-in guided tours (each lasting around 45 minutes) on textile heritage and contemporary art. Available on a first-come, first-served basis, the walk-in registration are conducted on-site at CHAT Reception 15 minutes before the tour starts, so make sure you get in there quick!
Later in September, CHAT will also launch the Learning Tour on Sustainability for group booking, designed to educate students and industry players about contemporary practices and ecological urgencies to imagine a sustainable future.
Over the course of the season, visitors at CHAT will have the chance to take part in zero-waste garment-making workshops, artwork-making and dyeing activities as part of the museum experience.
Learn more about "We are Textile Culture Net!" here.
"We are Textile Culture Net!" Exhibition
Date: 27 August – 9 October 2022
Opening Hours: 11:00am-7:00pm (Closed on Tuesdays)
Venue: CHAT, The Mills, 45 Pak Tin Par Street, Tsuen Wan, Hong Kong