We talk to Kenji Wong, Creative Director at TADE Design Group, who told us about their design inspirations, how they first got into the industry, their views on current design trends and more.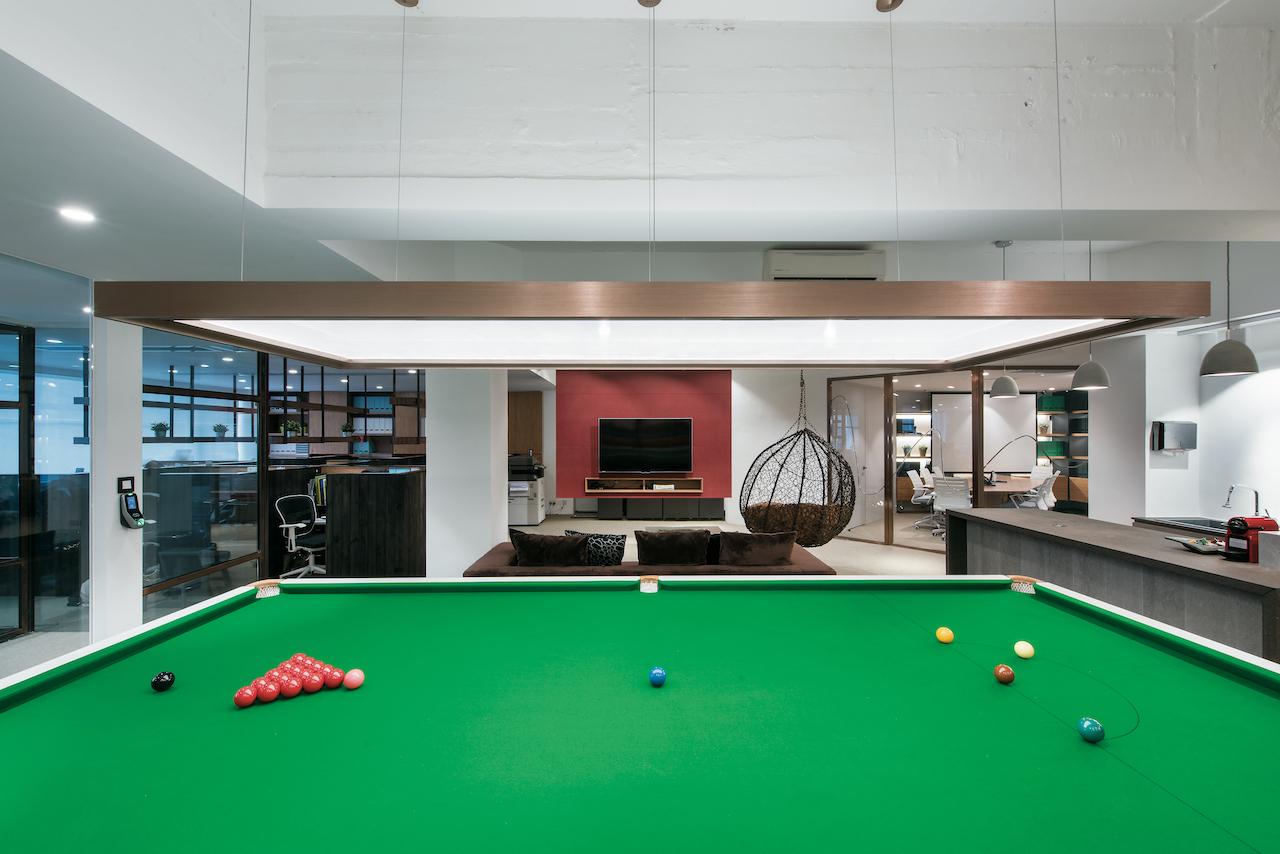 TADE Design Group Ltd. is a full-service interior design company headed by Hong Kong Certified Interior Designers. Their design team boasts more than 20 years of experience in developing residential and commercial spaces, and the team cooperates throughout the project to achieve a high-end quality product for clients.
1. What prompts you to become an interior designer?
When I was a construction project manager, I visited many sites to monitor the renovation work. From then on I've always imagined what a perfect home design would look like. I wasn't entirely satisfied with what came out in the design industry, which is why I set out to become an interior designer myself in 1998. I aim to bring the best out of each space, reflecting the owners' expectations while being mindful of their dream houses that fit their lifestyle and everyday needs.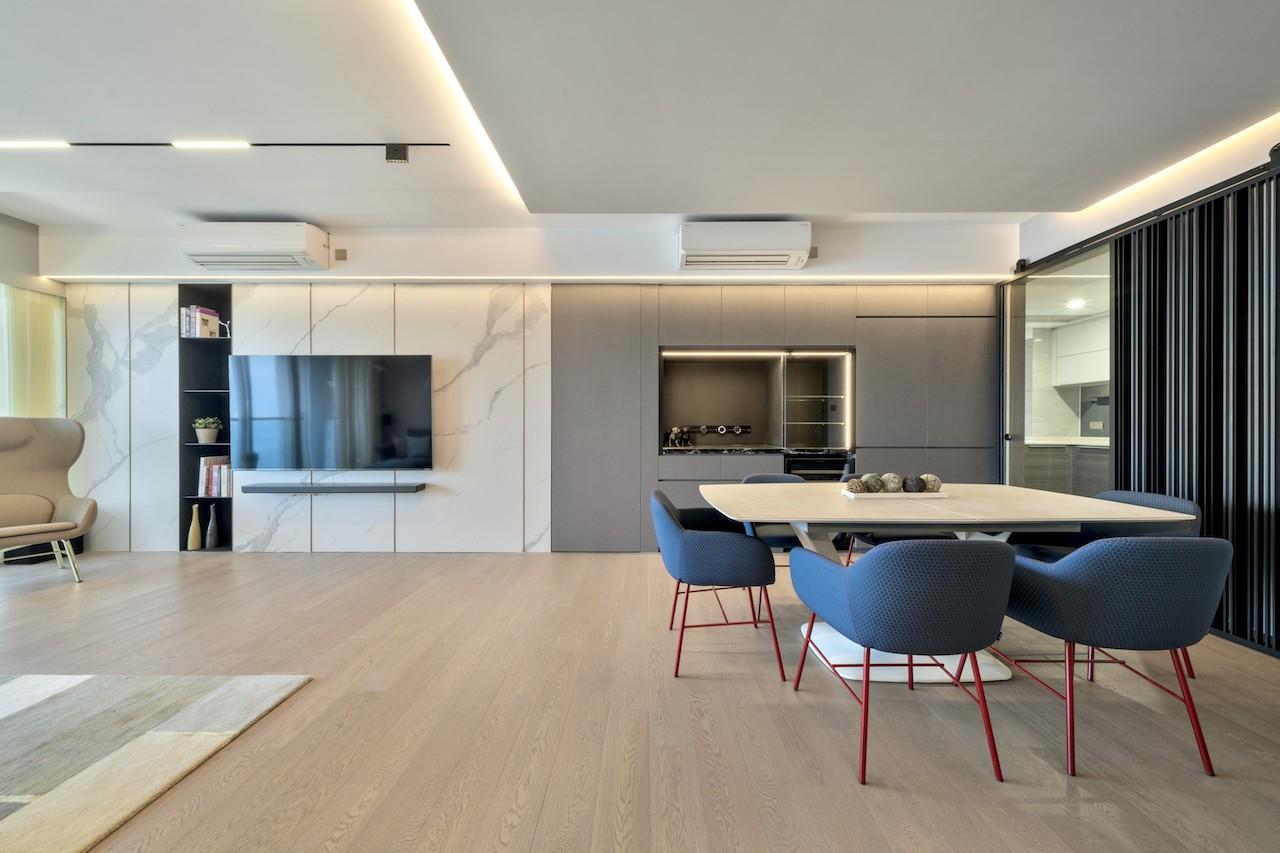 2. What is your brand philosophy?
We design spaces suitable for practical usage and beautifying the overall effect of the place. We hope that each project is unique and full of soul. The design revolves around four elements: spatial planning, material and color matching, lighting effects, and user's living habit.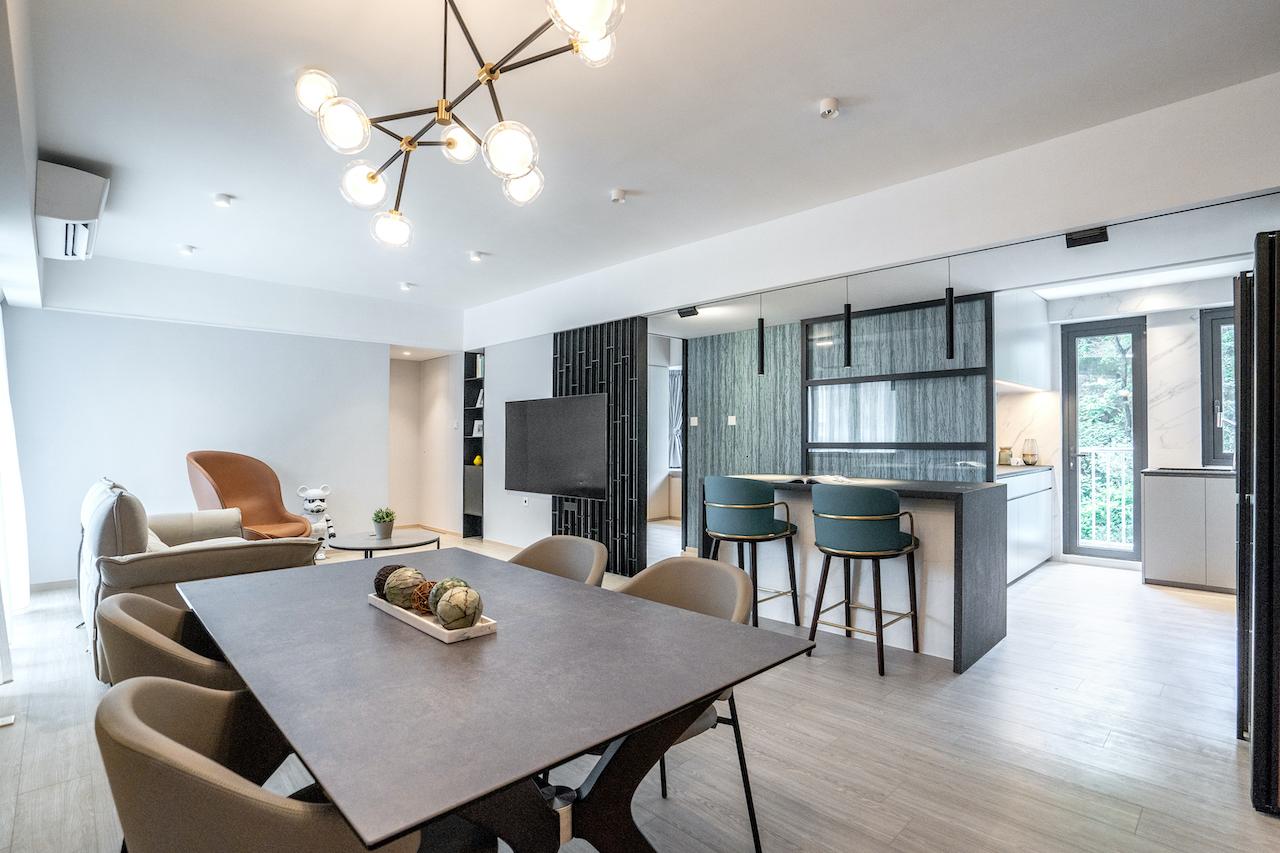 3. What inspires your creatively?
As creatives, our thoughts lead to beautiful interiors that inspire our customer's living habit. Sometimes the best inspiration comes from the design competition and awards, as we get more creative ideas from the international design profile and concept.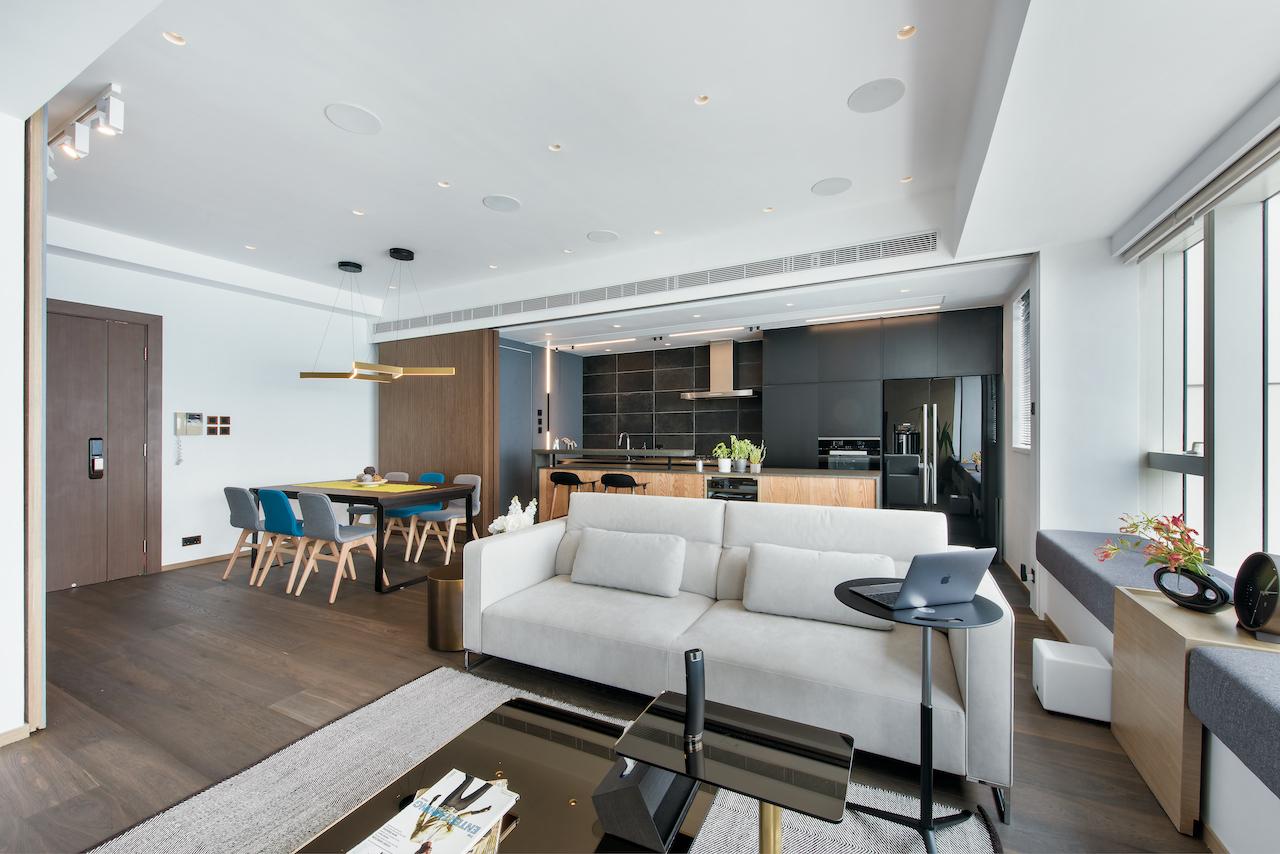 4. What are some of the signature projects you've done?
The residential project dubbed "The Masterpiece" evolves from the simplicity of the main theme and the importance of enhancing interaction between different zones. Our designers focus on flexibility when restructuring the flat. To achieve this end, functional partition is used to diversify the space. On one hand, open kitchen could be separated from the dining area by sliding partitions, though it might not be necessary at all time. The setting allows the communal zones to be combined into one continuous area, while fostering communication between the owner and his guests.
On the other hand, the TV panel is an interesting room divider positioned between guest room and the living area. It serves the function of a movable partition in order to optimize space efficiency – when guest room is not needed, the living area could be maximized simply by moving the TV panel "backward". In the meantime, the guest room could also be "created" by moving the panel "forward" when necessary. The use of natural materials, from the warm wood paneling on walls and the floors to the marble and stone surface used for the open kitchen and bar area, helps to achieve the foremost aim of the project – to create a stylish yet relaxing and cozy ambiance.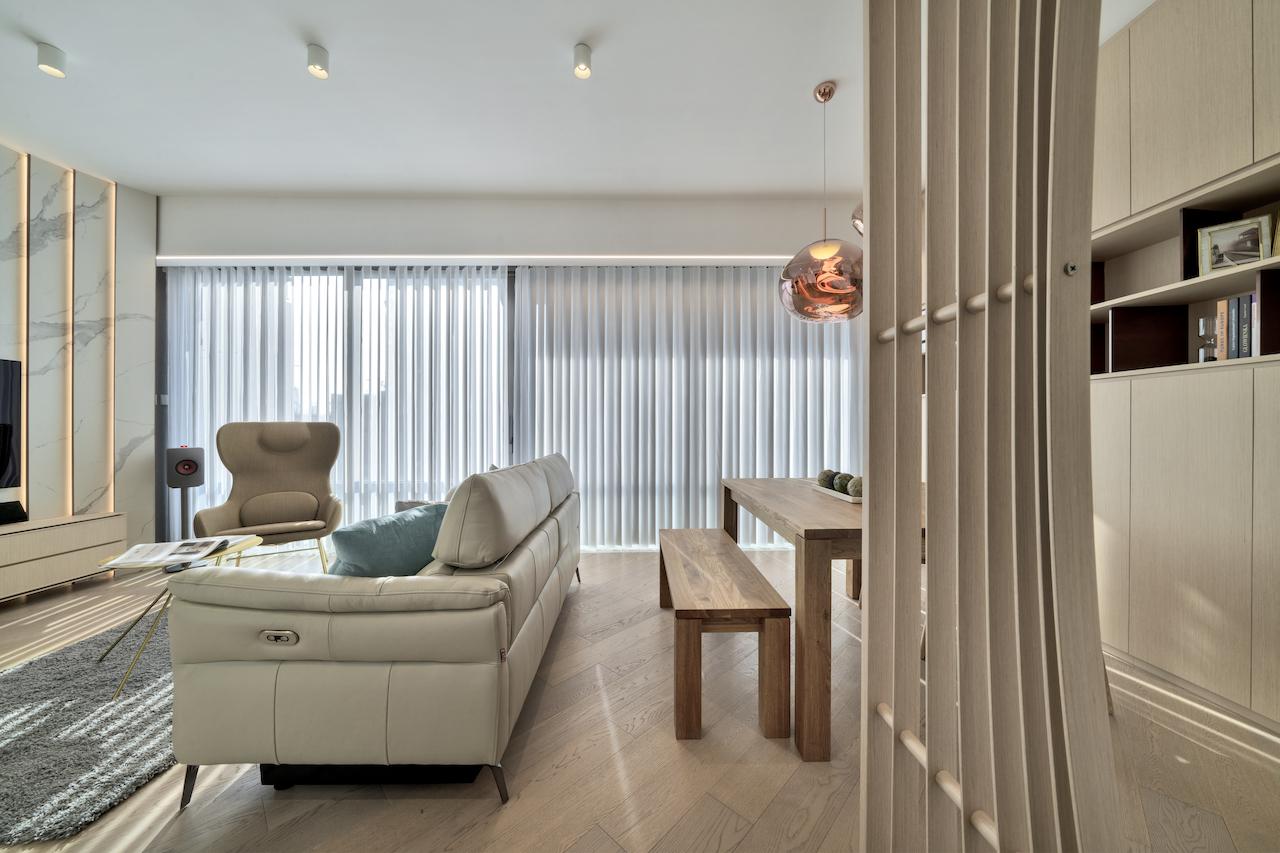 5. What are some current design trends?
As Hong Kong is known for its lack of space and notoriously high rents, interior design trends tend to take a more multi-functional and smart home technology approach which allows them to make the most out of their space. Moreover, residential design is now adopting environmental-friendly approach as people are gravitating towards warm tones and natural elements. As people are spending more time at home, curves and smooth edges give a comfortable and casual vibe in a home.