We talk to Britta Butler, Founder of B Squared Design, who tells us about her design inspirations, what's in the pipeline for her firm and more!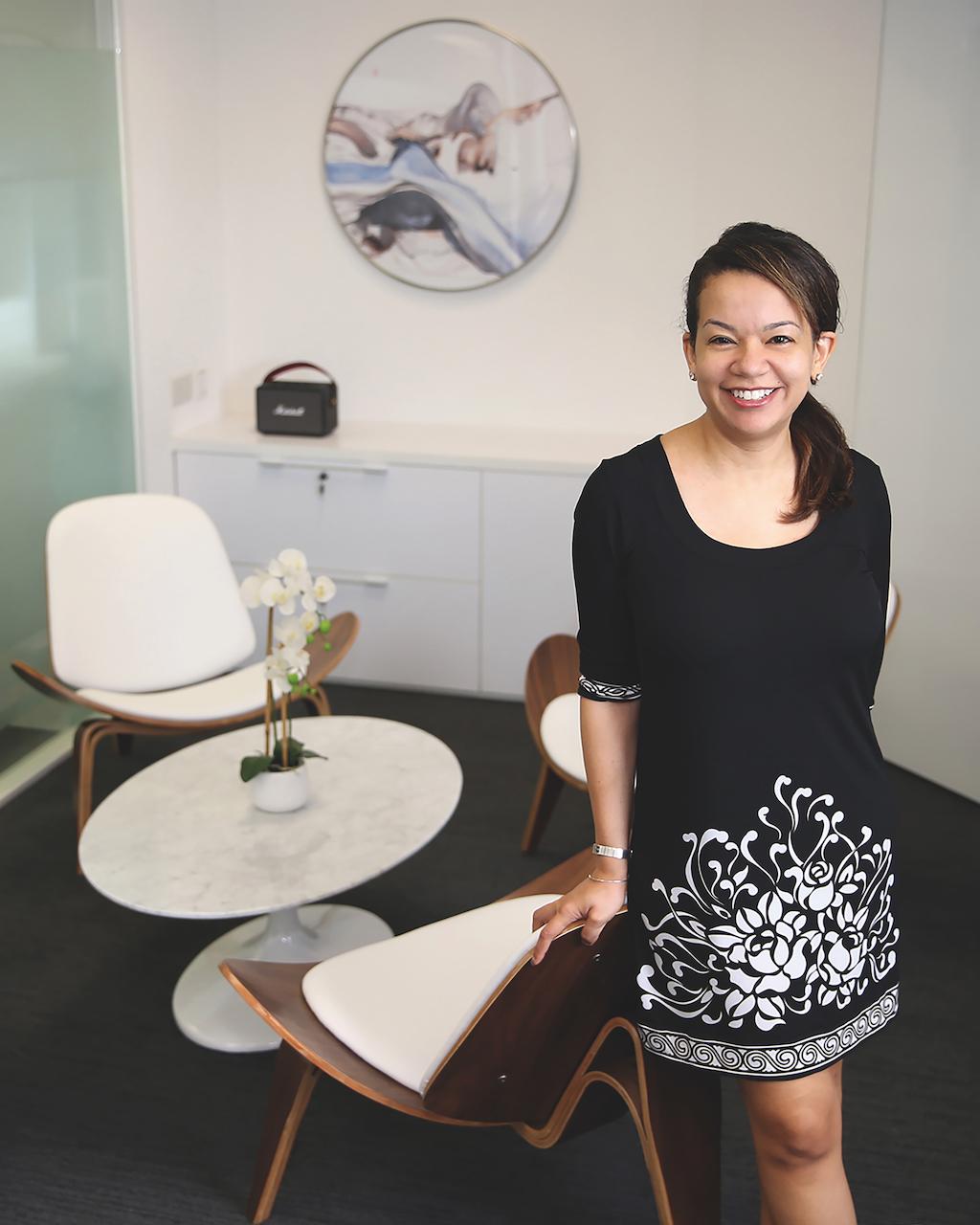 Established by Britta Butler (A.B. Harvard, MArch MIT) in 2006, B Squared Design is a full-service Hong Kong-based architectural and interior design firm specialising in residential projects. Together with a dynamic team of designers, it comprises a Cantonese-speaking project manager, trusted contractors and handymen, and carefully cultivated relationships with furniture shops and factories throughout the region. With a foundation in contemporary palettes and spaces, B Squared Design handles jobs both large and small, from initial design through to sourcing, construction and project management.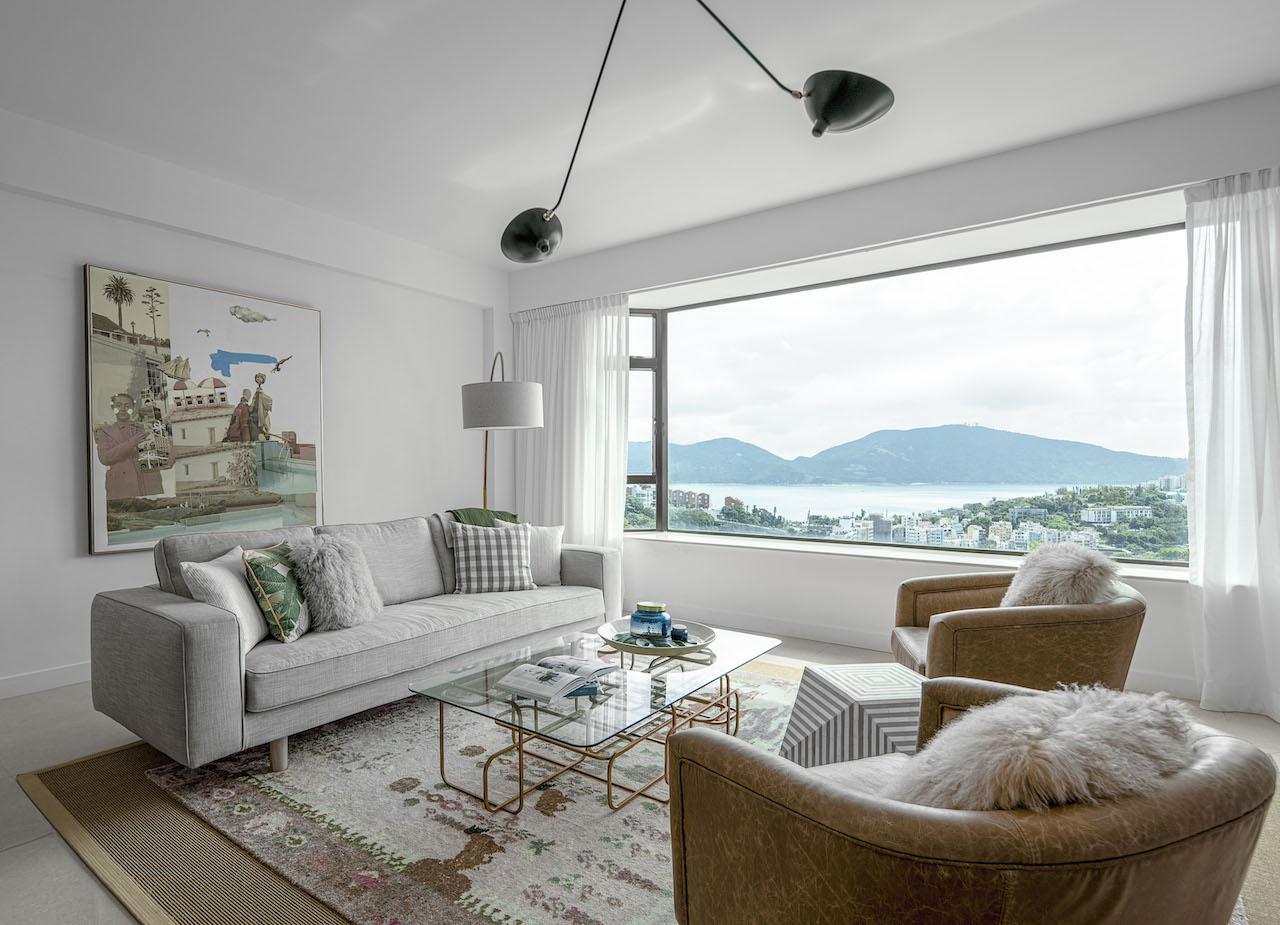 What is your design philosophy?
I create homes that are beautiful and functional for people from all walks of life that become their sanctuaries from the outside world. Your home should be your oasis – a place to return to each day to rewind, relax and rejuvenate. Over-arching themes that run through all my designs are clean lines, contemporary spaces, and an attention to texture and colour. I include natural materials and upcycled elements as often as possible to be environmentally friendly. It's my true belief that we can build and design with sustainability in mind without sacrificing aesthetics.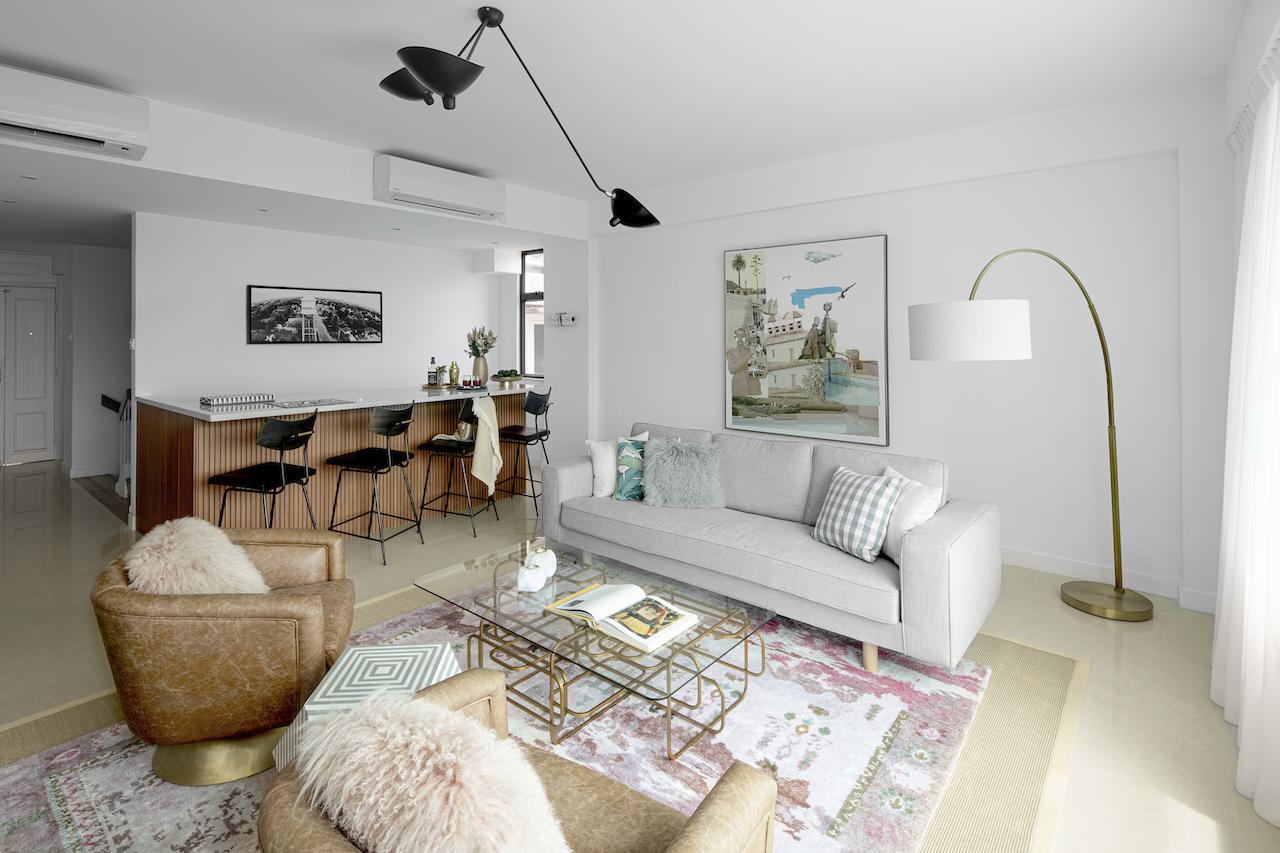 Tell us about your most memorable design project?
My most memorable project was a complex one. It had to serve multiple functions for the client: (one) a "home away from home" when the CEO was in HK; (two) as a meeting/hotel space for VIP clients; and (three) as an event space for work functions. The client had an extensive art collection that he wanted showcased, as well as a desire to create a serene haven in an urban jungle, so I had to think creatively in terms of space usage.
I designed bespoke furniture for the living room and bedroom that would be both functional and sculptural. I created spaces that evoked the feeling of a boutique hotel, using visually impactful materials, bold shapes and meticulously sourced one-of-a kind furnishings. There were many obstacles in terms of logistics, deliveries and construction. The time frame was tight to get everything done. But ultimately, I was able to overcome these hurdles by thinking outside of the box for sourcing and materials.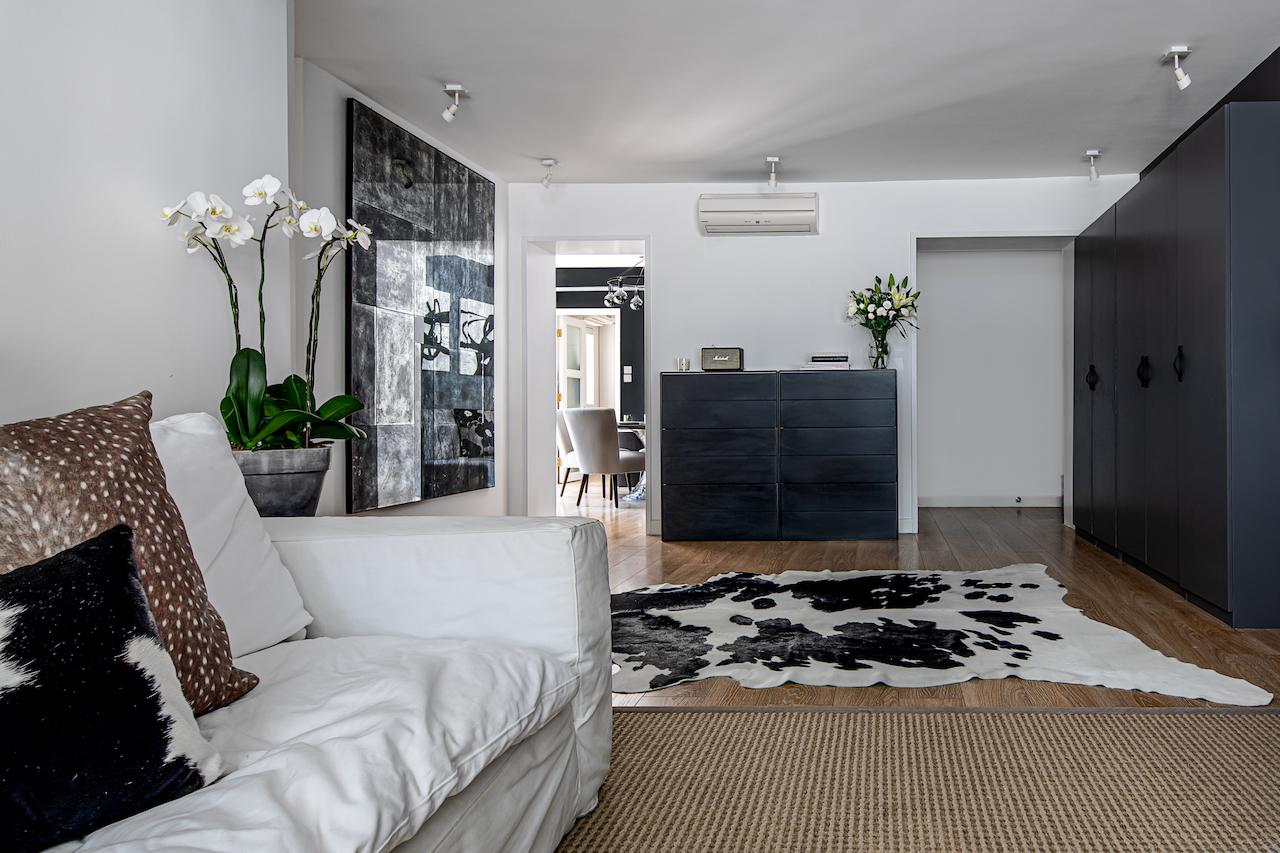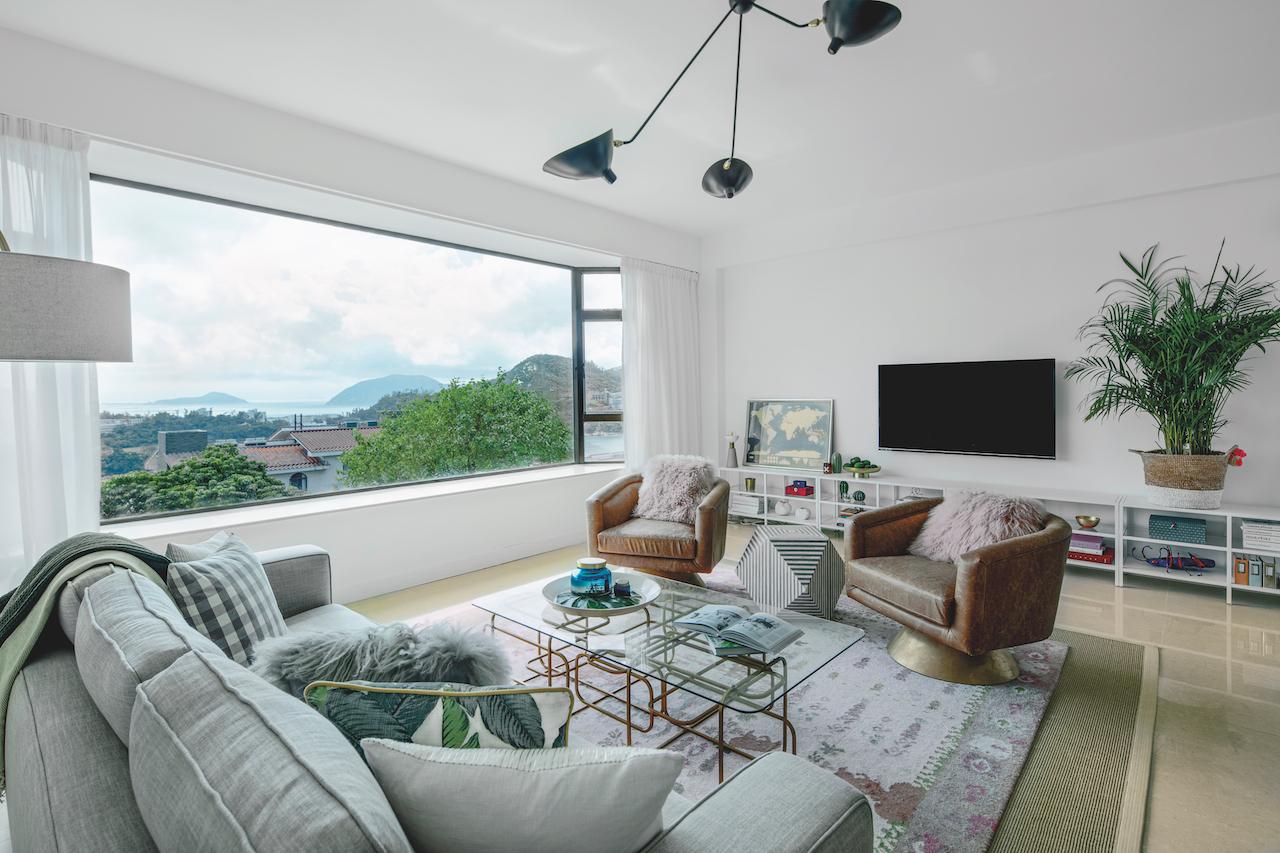 What's next for your company?
B Squared Design is firmly focused on interior residential design here in Hong Kong, but we are now increasingly taking on projects abroad. We have branched out into virtual e-design in the past two years as well, so that now we are able, through photo realistic renderings, to present to clients that are anywhere in the world. It's an exciting time and we look forward to continuing to grow and be challenged in the residential design space.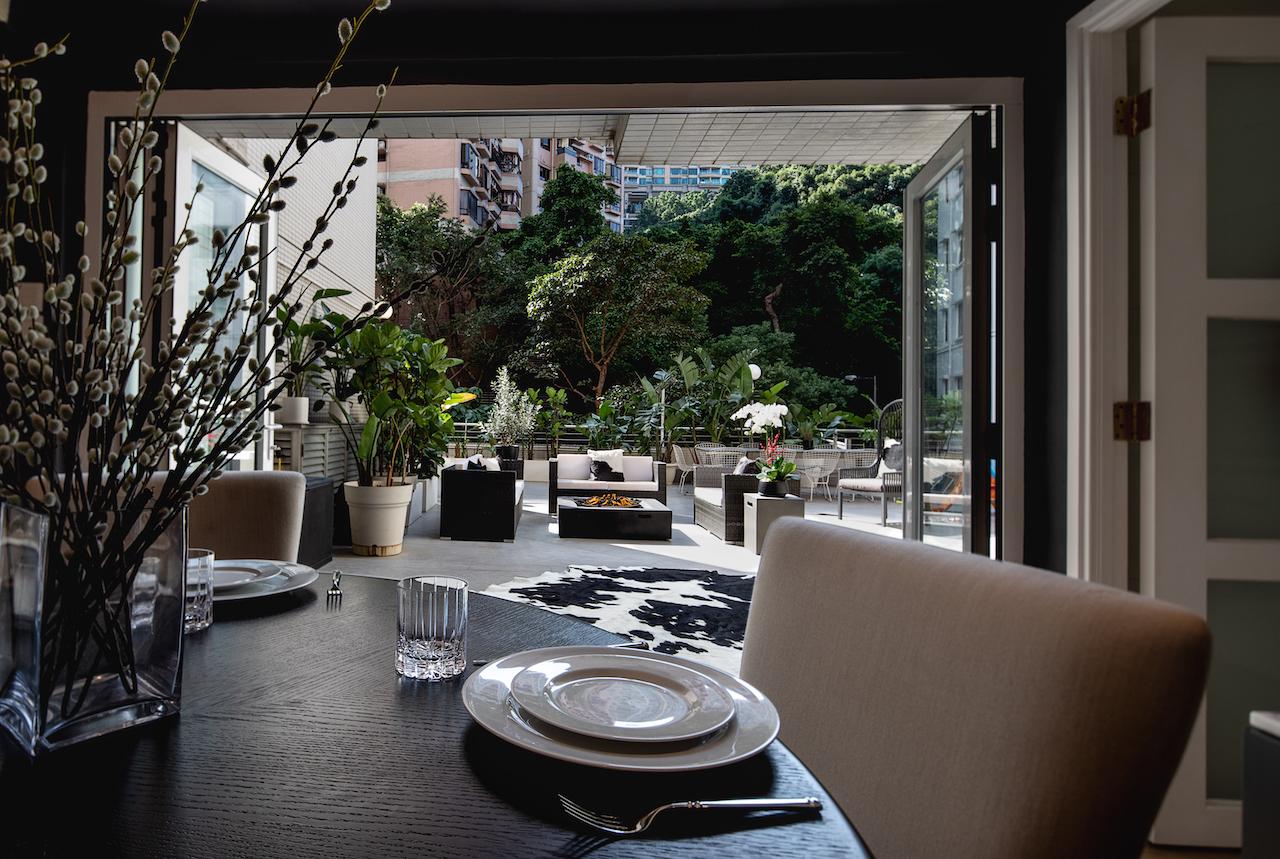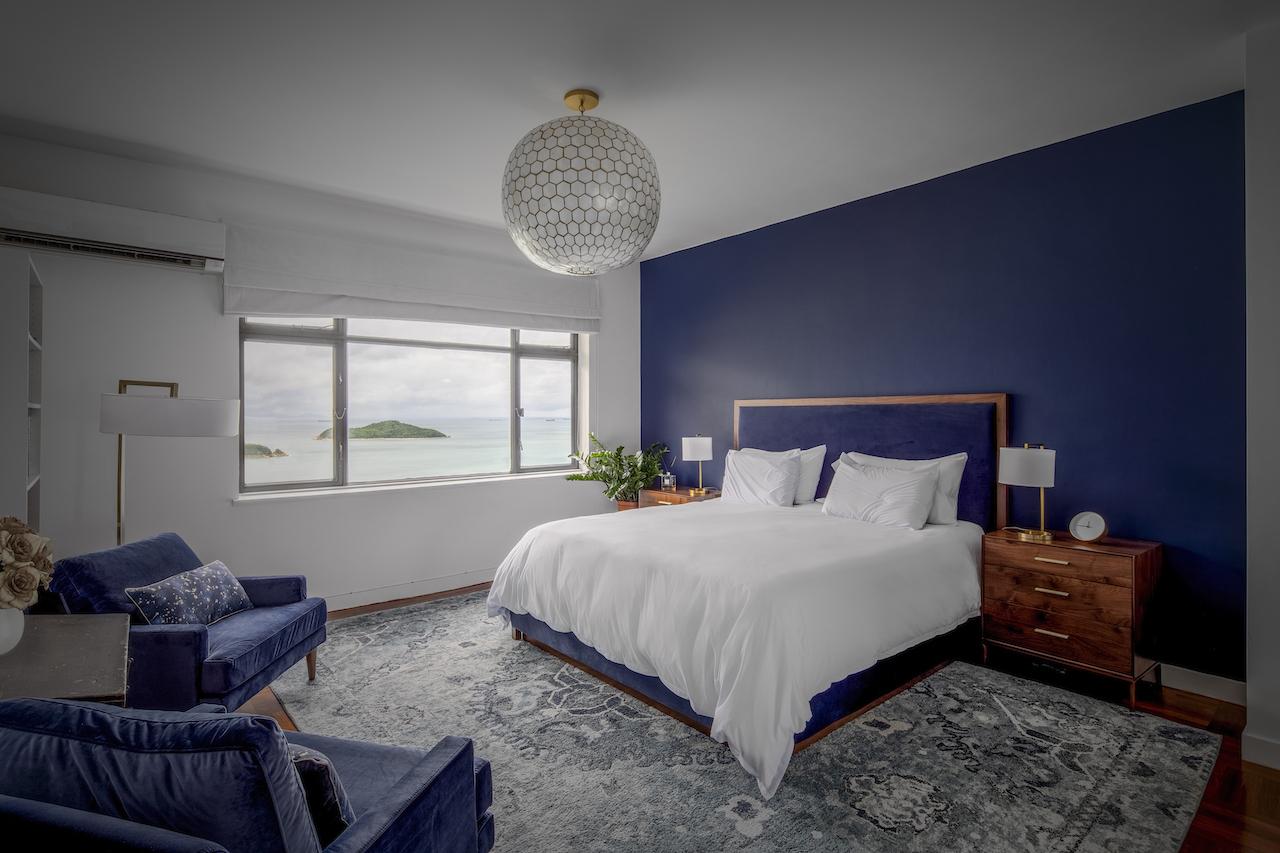 Visit Asia Designers Community to see more projects from Britta Butler.