England and Scotland are home to some of the world's most iconic monuments.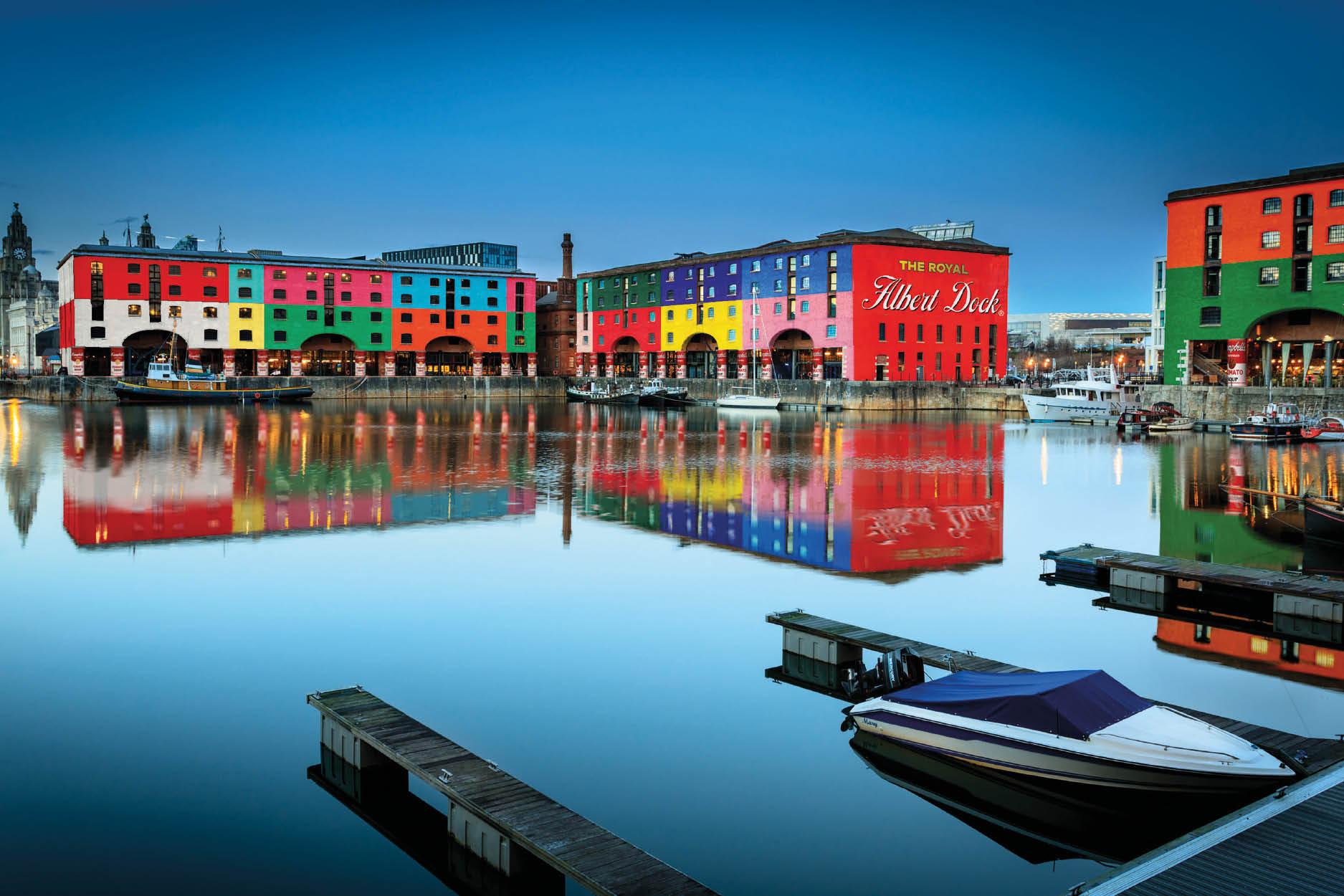 From heritage sites to modern high-rises, these structures have not only continued to lure international travellers in waves but serve as powerful muses for artists and architects in search of inspiration. Ingeniously crafted, they also stand as comprehensive records of the various stylistic preferences that defined each period. However, if they were given a chance to be renewed by history's greatest artists – what would they look like today, instead? Here, through the vision of TransPennine Express, 12 legendary artists wave their magic wand on 12 landmarks with new digitally-enhanced facades. Scroll through the gallery below to find out more: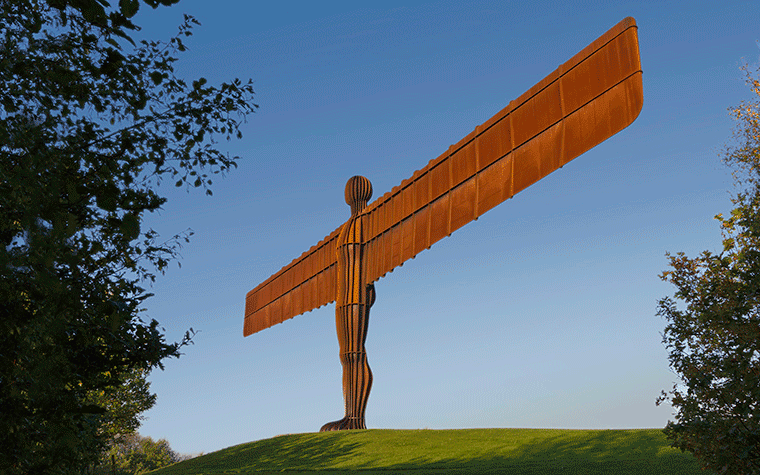 1. Angel of the North: Leonardo Da Vinci
Towering over the picturesque highway connecting Newcastle to Durham is the Angel of the North, a striking sculpture completed by Antony Gormley in 1998. It is also England's largest public sculptural artwork. One can't help but imagine how visionary polymath Leonardo Da Vinci would have designed it — perhaps beginning with dressing the austere figure in an expansive pair of wings that spread over the surrounding landscape, symbolically blessing it with hope and peace.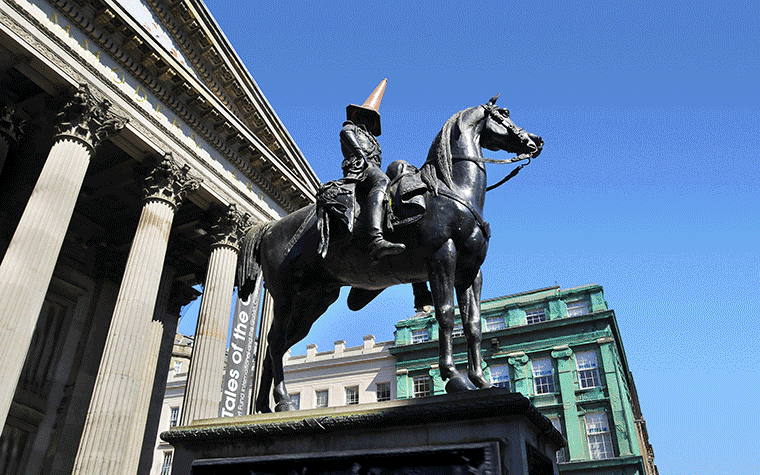 2. The Duke of Wellington Statue: Salvador Dali
The stately Duke of Wellington Statue perched on the square in front of the Glasgow Museum of Modern Art was created by artist Carlo Marochetti in 1844. Over the years, despite the government's best efforts, it was impossible to stop the public from crowning it with one particular accessory over its head — an orange traffic cone. We can imagine the unflappable surrealist master Salvador Dali joining in on the fun; borrowing from his reality-bending works, he might have bestowed the statue with even more bizarre, larger-than-life embellishments, such as a unicorn cone and an elephant-reptile hybrid.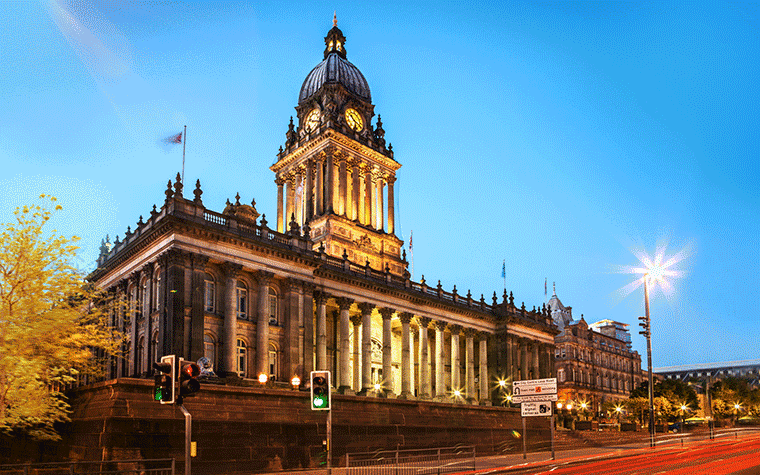 3. Leeds Town Hall: Marcel Breuer
Completed during the Victorian period and designed in the classic Baroque architectural style, the magnificent Leeds Town Hall was the brainchild of architect Cuthbert Broderick; its expansive Victoria Hall is also regularly used as a concert hall. Under the hands of 20th-century modernist designer Marcel Brauer, the building would have sported a vastly different look: highly sculptural forms and unorthodox geometric shapes would take reign, as would his signature boundary-pushing aesthetic that upends imagination.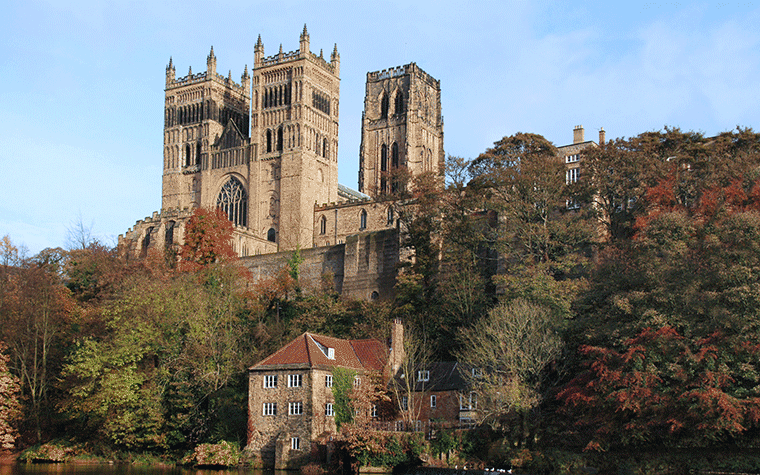 4. Durham Cathedral: Louis Kahn
Deeply inspired by the beauty of ancient monuments, renowned American architect Louis Kahn regarded architecture as a tool to promote social progress. If tasked to reinterpret the heritage-listed Durham Cathedral, built in the English Romanesque style defined by majestic stone vaulted ceilings, he might have modernised it with sleek clean lines and crisp geometric shapes that would display a more timeless, perennially powerful allure — much like the nature of religion itself.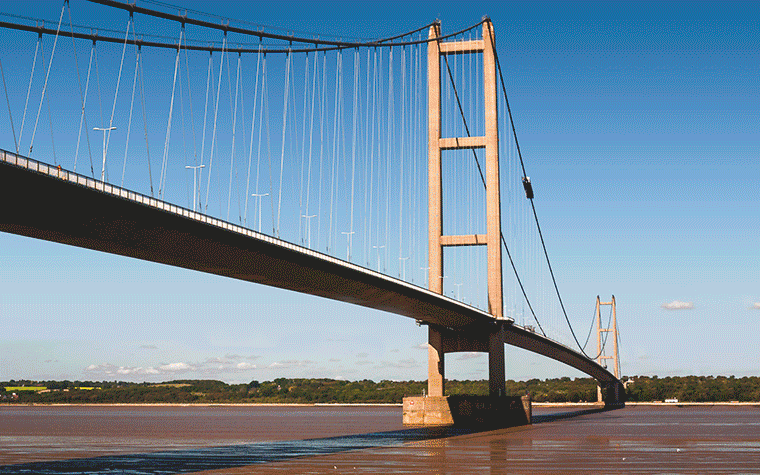 5. Humber Bridge: Wassily Kandinsky
Providing considerable convenience for the residents and vehicles passing between the towns of Lincolnshire and Yorkshire daily, the 2,200-metre Humber Bridge officially opened in 1981 in the presence of the Queen and is the world's fourth longest single-cable suspension bridge. The perfect artist to inject more form into its function might be Russian painter Wassily Kandinsky, whose renowned palette of lively colours and abstract curves — as seen in his works such as the Composition VII — could revitalise the structure with a sense of playful musicality.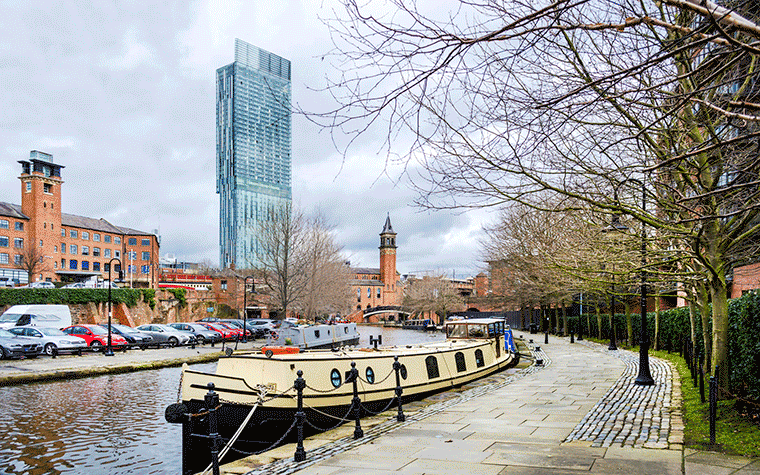 6. Beetham Tower: Le Corbusier
Boasting a striking glass-panelled facade that reflects the changing sunlight, the 47-storey Beetham Tower designed by architect Ian Simpson in 2006 stands out like an impressive jewel in the heart of Manchester, where it is the city's highest building. Le Corbusier, hailed a pioneer in architectural functionalism, might have given it a more subdued appeal; by replacing the glass with his preferred materials such as bricks, stone and concrete — blended in with dashes of his signature colour blocking — the high-rise could have seamlessly fused into its natural surroundings.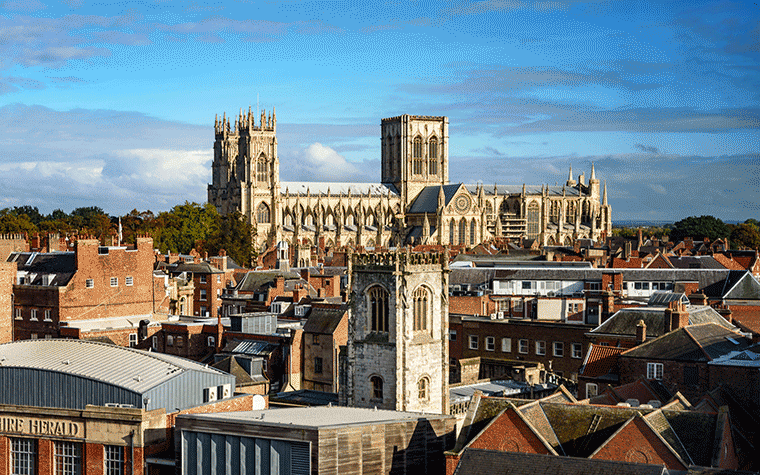 7. York Minster: Frank Lloyd Wright
The York Minster is a testament to the timeless mystic and glamour of the Gothic aesthetic; the church's multicoloured mosaic glass windows reflect the magnificent decorative craftsmanship of the time, while the nearby clocktower chimes various melodic tunes set to different times of the day. If given over to legendary American architect Frank Lloyd Wright, however, he would have likely dressed the exterior in stucco red brickwork and raw materials in line with his nature-driven design philosophy, as seen across famous works such as the Fallingwater and the Jacobs House.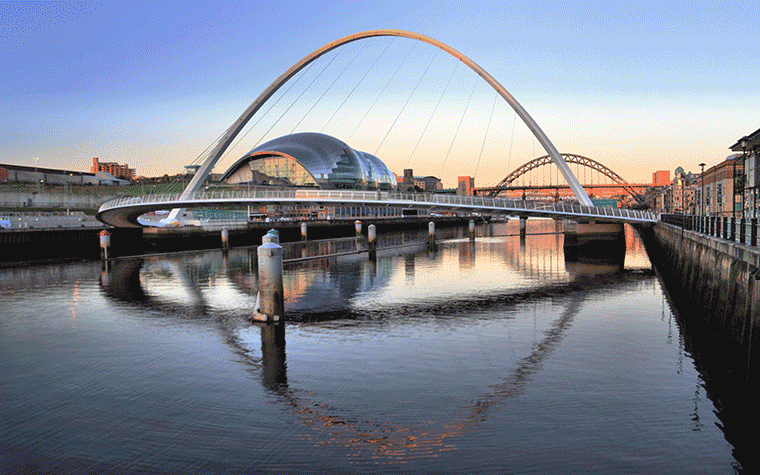 8. Gateshead Millennium Bridge: Georgia O'Keefe
Designed for pedestrians and bicyclists, the remarkable arc-shaped monument that stretches over the Tyne River looks to be winking to its passers-by from afar; the surrealist public facility can be lifted for large ships to pass through. But what if the design was handed over to trailblazing 20th-century American artist Georgia O'Keeffe, instead? Known for her swirling, ethereal portrayals of natural landscapes and vibrant flora, she would have likely softened the edges and enlivened the riverside locale with her whimsical, charming palettes.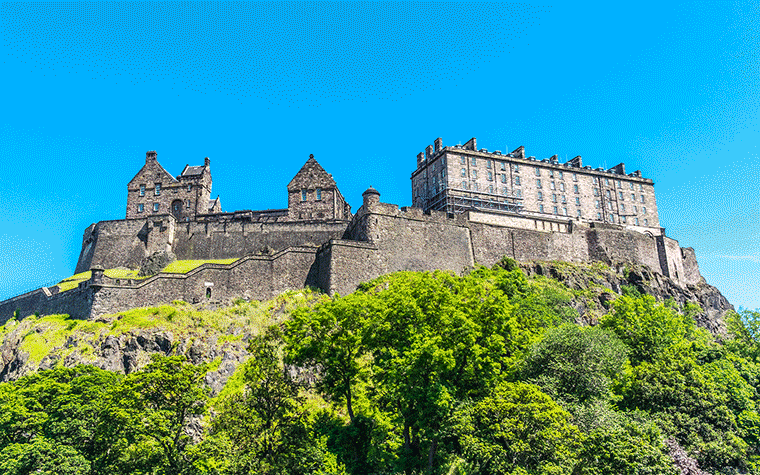 9. Edinburgh Castle: Antoni Gaudi
One of Scotland's most revered symbol has weathered numerous battles — today, Edinburgh Castle sits majestically atop a hill overlooking the capital. But what would it look like if it was devised by architectural heavyweight Antoni Gaudi? The exquisite works of the Spanish master are emblazoned throughout streets of Barcelona today; he might have translated his fondness for kaleidoscopic mosaics, characterful stonework and gothic silhouettes into the castle, revitalising it with his intricate ebullience.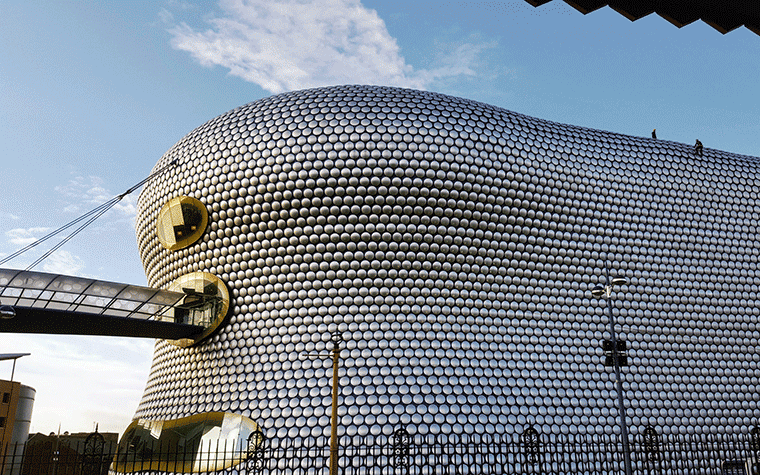 10. The Bullring: Gustav Klimt
The Bullring has long been a monumental retail landmark in Birmingham. Comprised of a collection of charming streets, squares, outdoor markets and two shopping buildings, it is also currently the largest shopping centre in Europe. Its exterior features 15,000 individual glass discs — which would have certainly been given an opulent transformation under the hands of Austrian painter Gustav Klimt, who is known for his highly decorative paintings, gilded murals and objets d'art.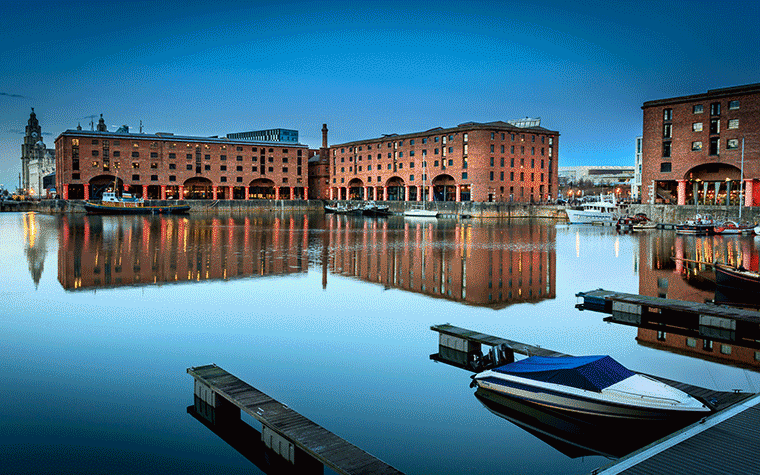 11. Royal Albert Docks: Andy Warhol
This dock and warehouse complex in Liverpool served as the heart of England's export trade industry before the Industrial Revolution. Contrary to other similar complexes of its time, Royal Albert Docks was conceived without using any wood building materials and is the world's first non-flammable warehouse. If artistic genius and pop art master Andy Warhol was tasked to design it, however, we could expect the red-brown facade to be refreshed into a technicolour canvas of bright reds, greens, yellows, blues and such in a wonderful meeting of business and art.