A good starting point is to look at space utilisation in a similar way to your home – where you have areas designated for cooking, dining and relaxing – and emulate this outside.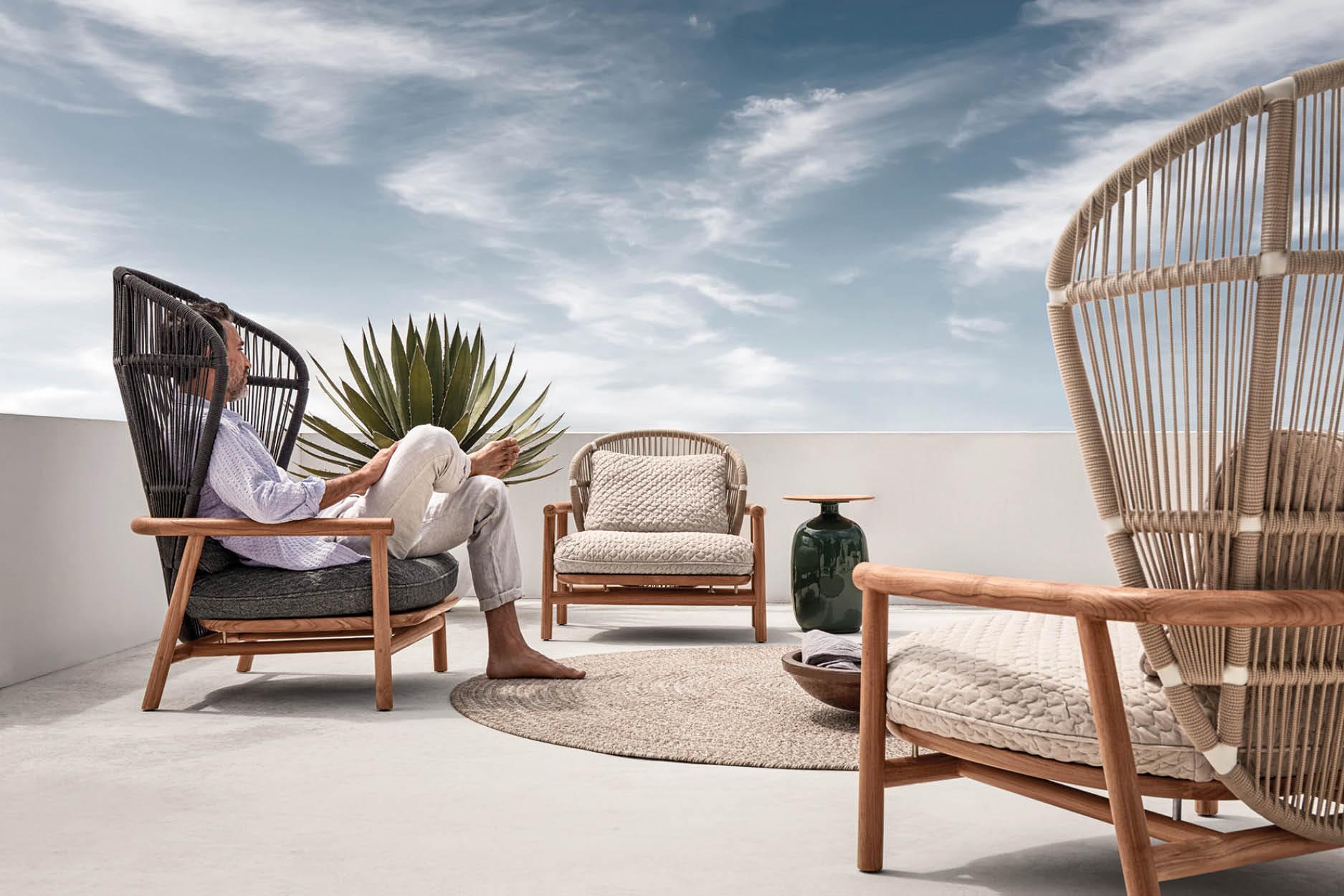 In places for relaxing with family, opt for comfortable seating. Gloster Fern lounge chairs are made from plantation teak with soft finish outdoor rope and come in two styles – a comfy low back version and a more cosy and protective high back wing chair.
For a more private experience consider the Vondom ULM Moon Daybed. This practical, cocoon-like piece is formed of two halves: a rotational base fitted with padded seating and cushions, and a removable sun shade top – making it ideal for day and night.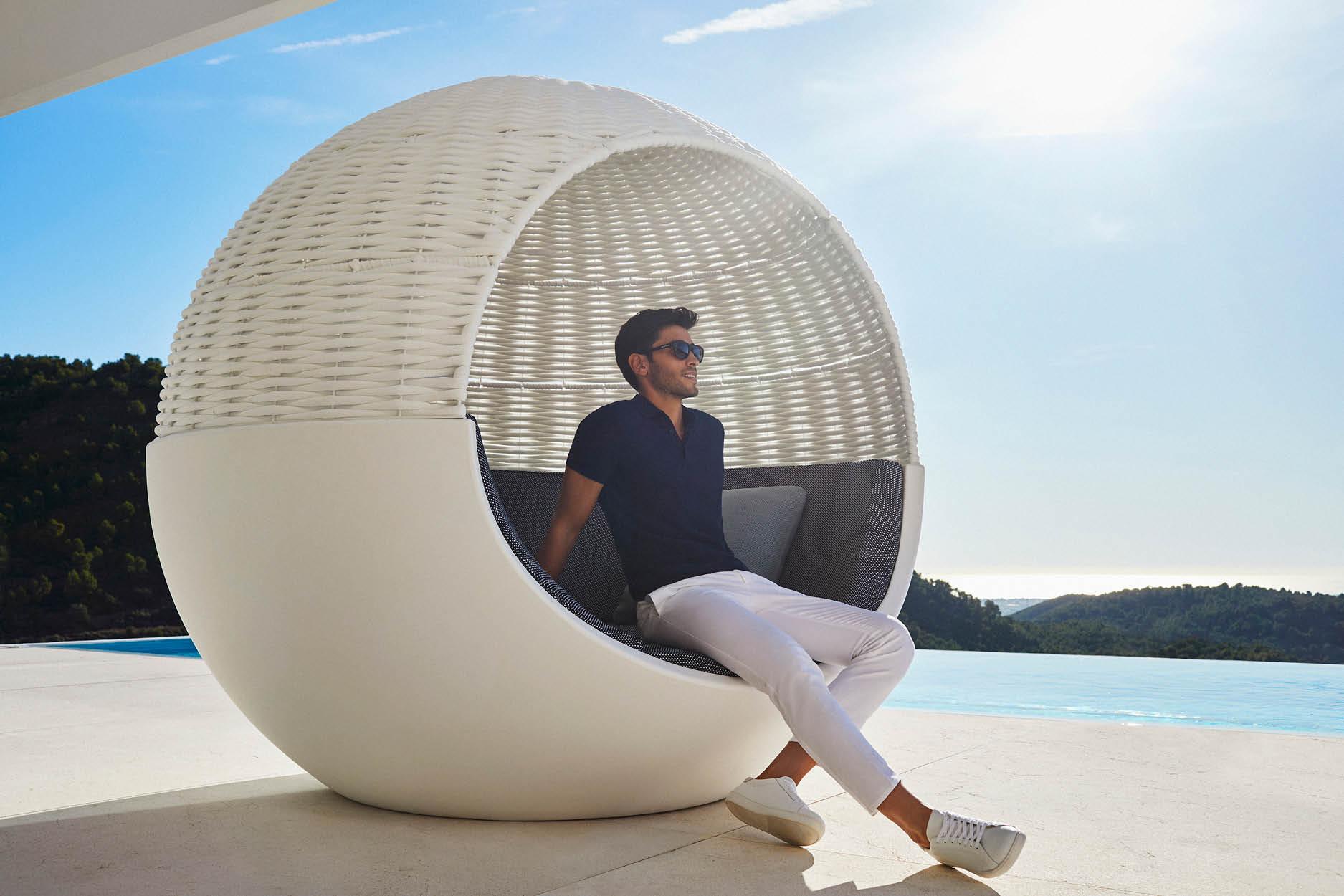 As al fresco dining with family and friends is one of life's greatest pleasures, it's a good idea to invest in a dining table that will last. Teak is hardwearing and aesthetically pleasing, and the new teak Tribù Illum dining table comes in a standard 98cm-width as well as a narrower 73cm that is ideal for smaller patios and balconies. Gloster Kay dining chairs have teak frames that pair nicely.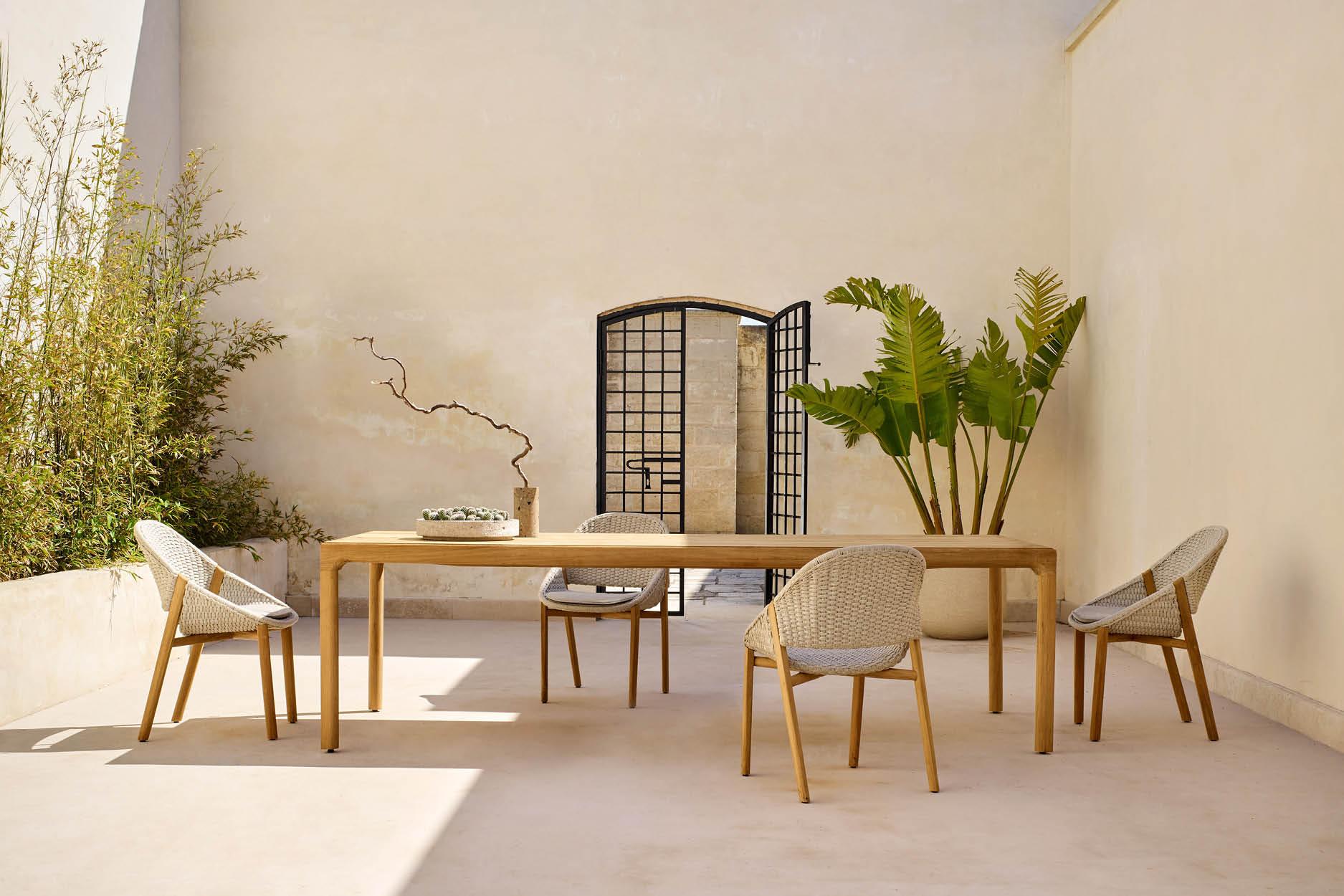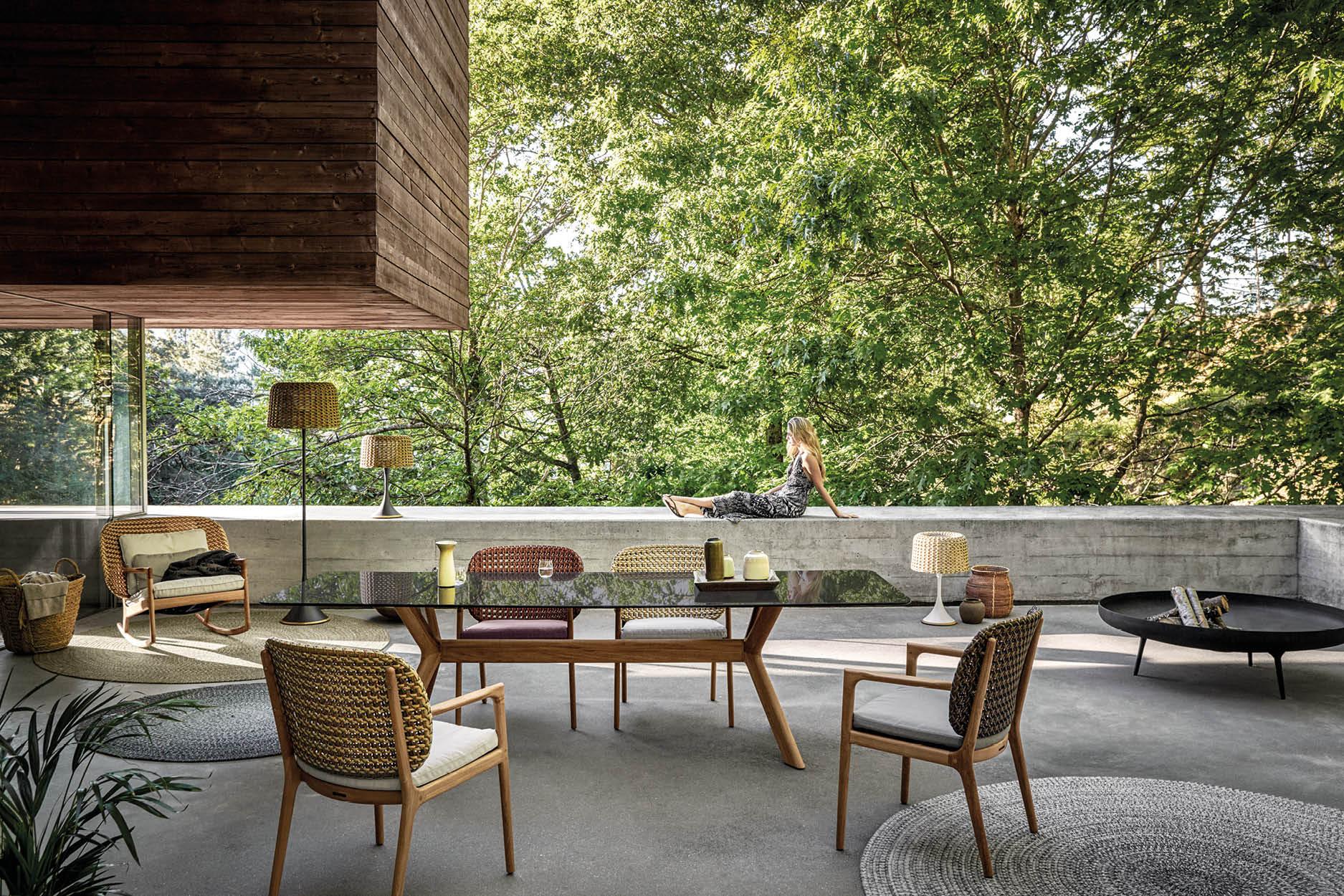 The pièce de résistance of any outdoor setting is a kitchen. Cane-line Drop is a series of sturdy modular pieces that can be arranged in a variety of ways, and with the addition of the teak bar module, presents a bar to enjoy drinks at.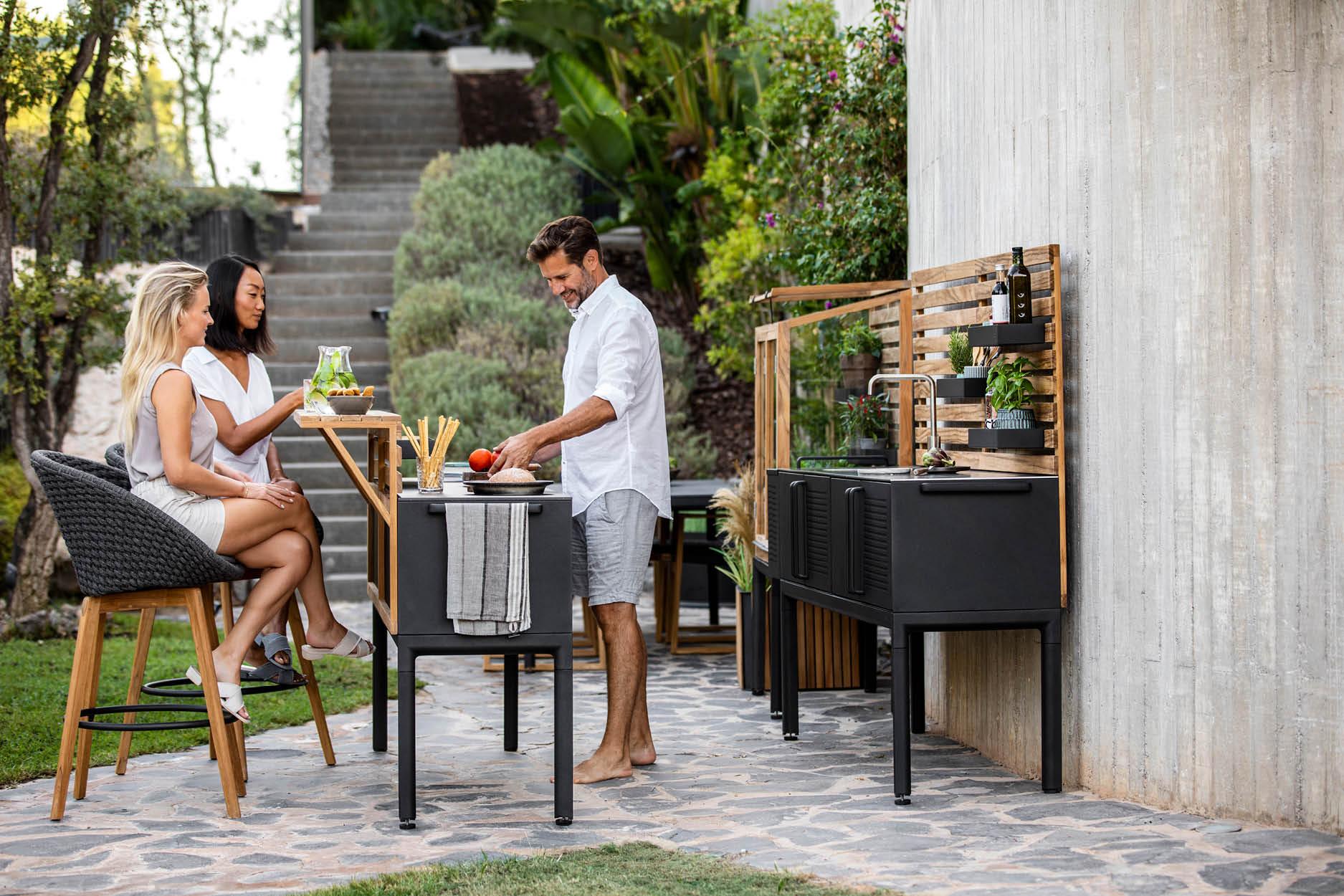 Ensure the perfect ambience with light and sound. Available in different sizes and with woven latticework shades, the Gloster Ambient Mesh lantern offers both practical illumination and mood lighting.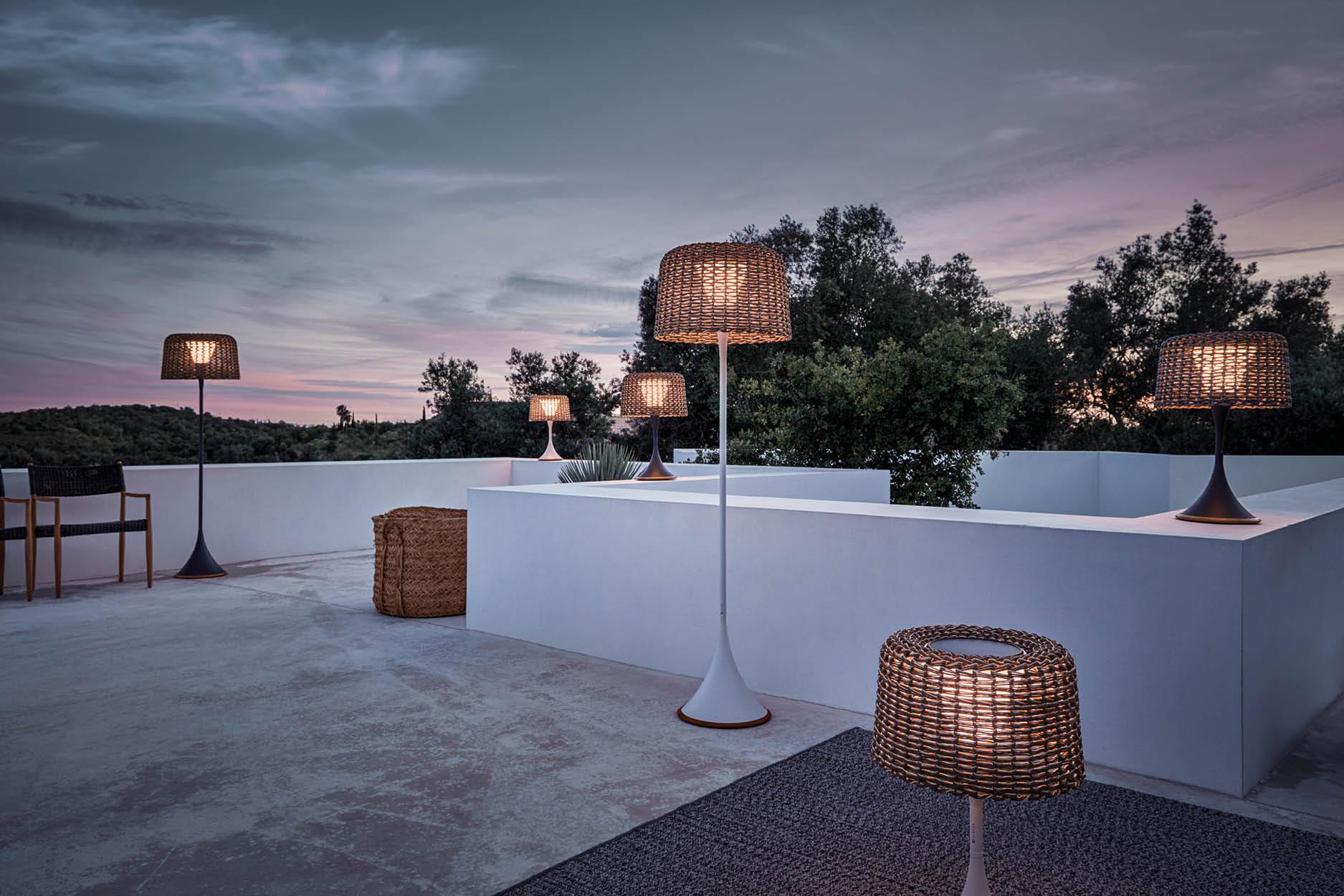 Although the Vondom Bum Bum Toro emits light, it is specifically designed for superior sound. The rechargeable speaker is equipped with Bluetooth and connects wirelessly to all your smart devices. You can also sit on it – bringing another novel aspect to your beautifully styled outdoor space.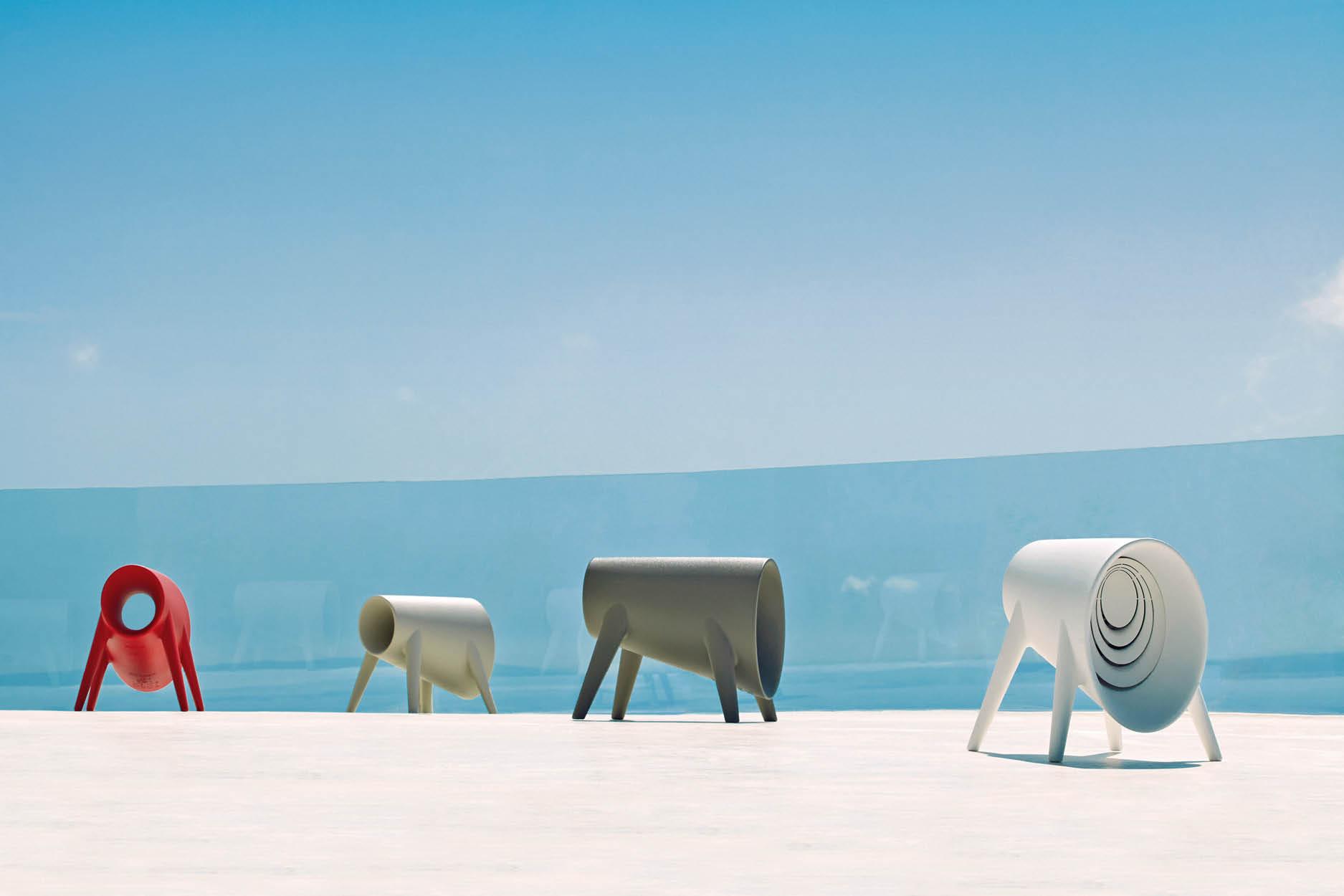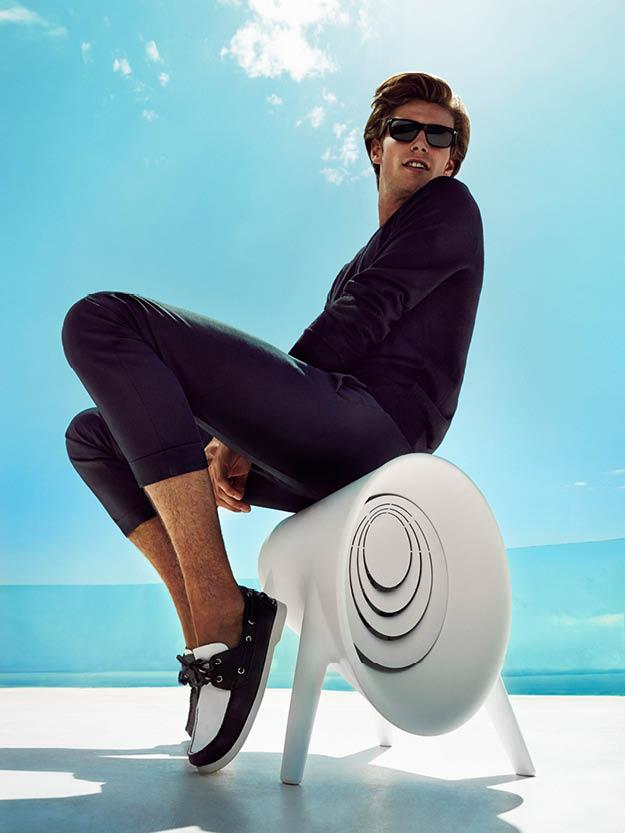 Address: 902 Horizon Plaza, 2 Lee Wing Street, Ap Lei Chau, Hong Kong
Phone: 2554 9088
Business Hours: Monday - Friday 10:00am - 6:00pm; Weekends/Public Holidays 11:00am - 7:00pm