We all need a special place in our lives where we can just chill out and restore our values, as well as spend quality time with loved ones.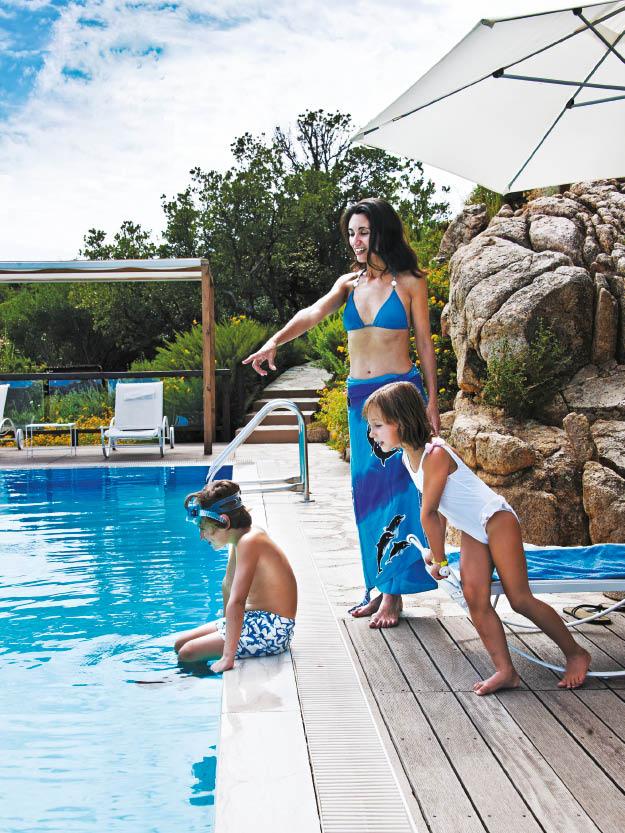 Csaba dalla Zorza, the popular Italian TV personality, author and food writer, has just that – an idyllic holiday home in Costa Paradiso on Sardinia's west coast that's the perfect refuge. Here she escapes from the hectic lifestyle she leads in mainland Italy to write her books, develop new recipes and try them out on her family and friends. Csaba's husband Lorenzo and their two children Edoardo and Ludovica love their holidays here, as they know the food will be delicious. They are Csaba's benchmark: "If my husband and children love what I cook, I know it's a good recipe," she says. "They have discerning tastes." Scroll through the gallery below (Photography: Michael Paul) and dive into her family life: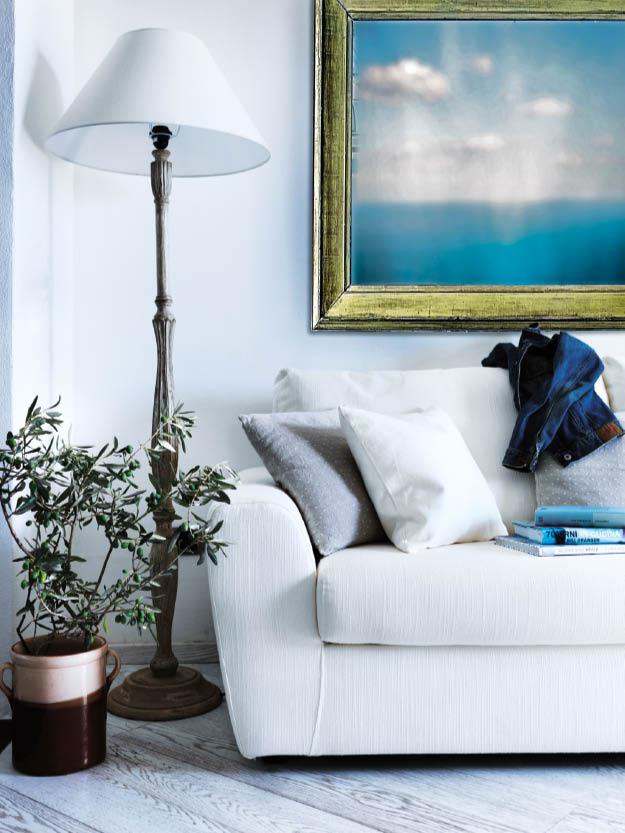 Her holiday home is simple but comfortable. Its minimalist interior is deliberately designed to be low-maintenance.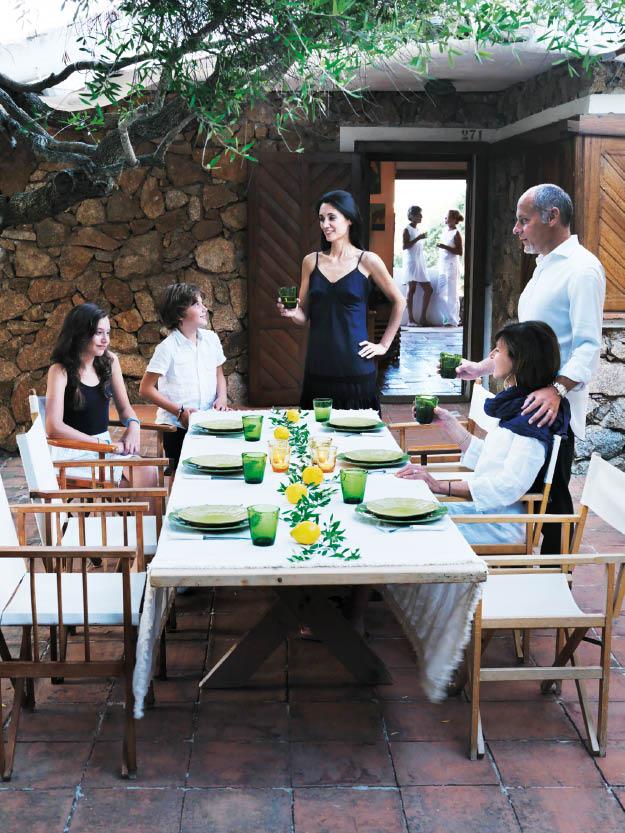 Perched high up on a rocky cliff top overlooking the sea, it is decorated almost entirely in a monastic white with splashes of Mediterranean blue. "The aim is to shift one's focus away from the interior to take in the beauty of the horizon, the rugged coast line and the ever-changing nature that surrounds the home," says Csaba. "Sitting on the terrace and looking out across the blue sea is my favourite way to relax. The sea has a really calming influence on me."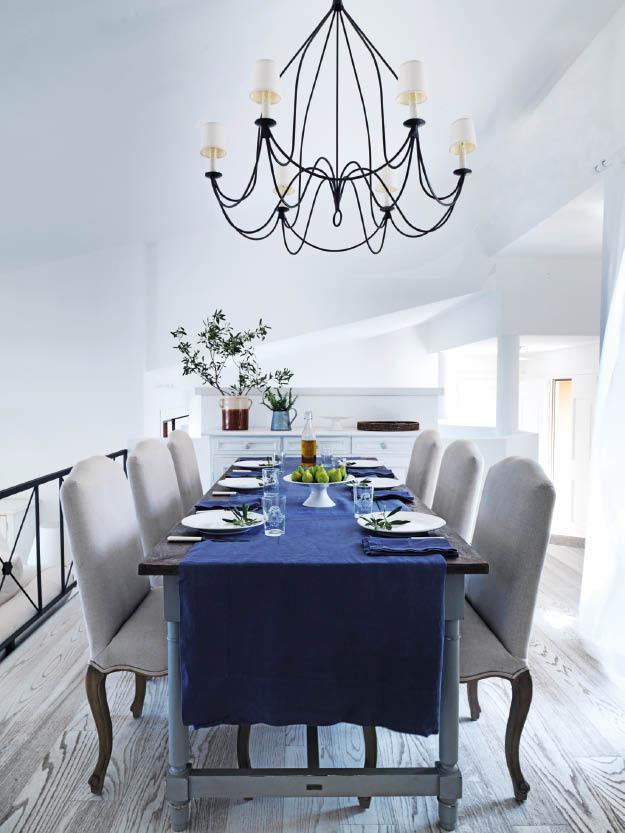 From an early age, Csaba was passionate about good food. Born in Milan to a Tuscan mother and a Venetian father, she spent her formative years travelling the world enriching her knowledge of international cuisines and learning about different ingredients.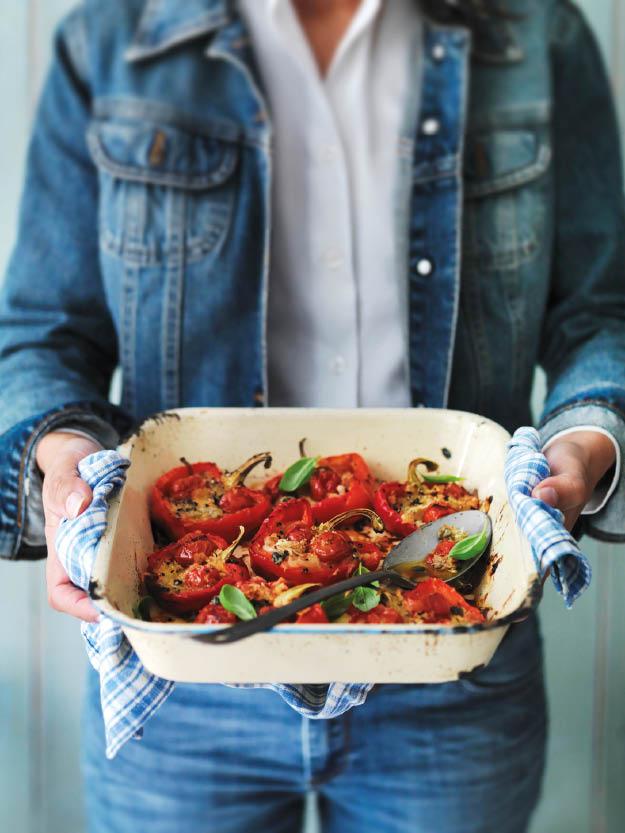 "After working as a marketing consultant and living in the south of France for 10 years, I took the big step to become a student at the famous Le Cordon Bleu culinary school in Paris, which I can only describe as a life-changing experience," says Csaba.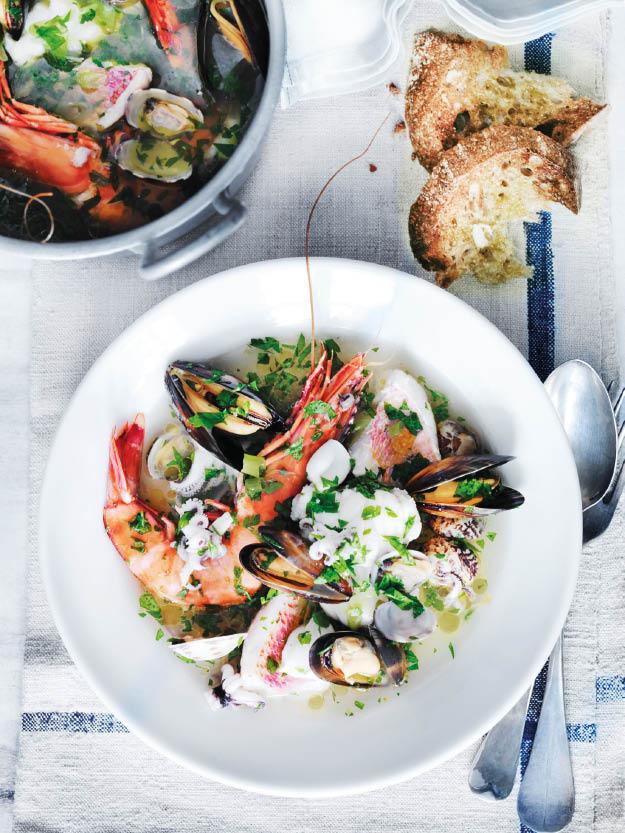 "Studying at Le Cordon Bleu started me off on a journey of discovery that has continued to enrich my life, and allowed me to embark on a successful career doing the thing I love most."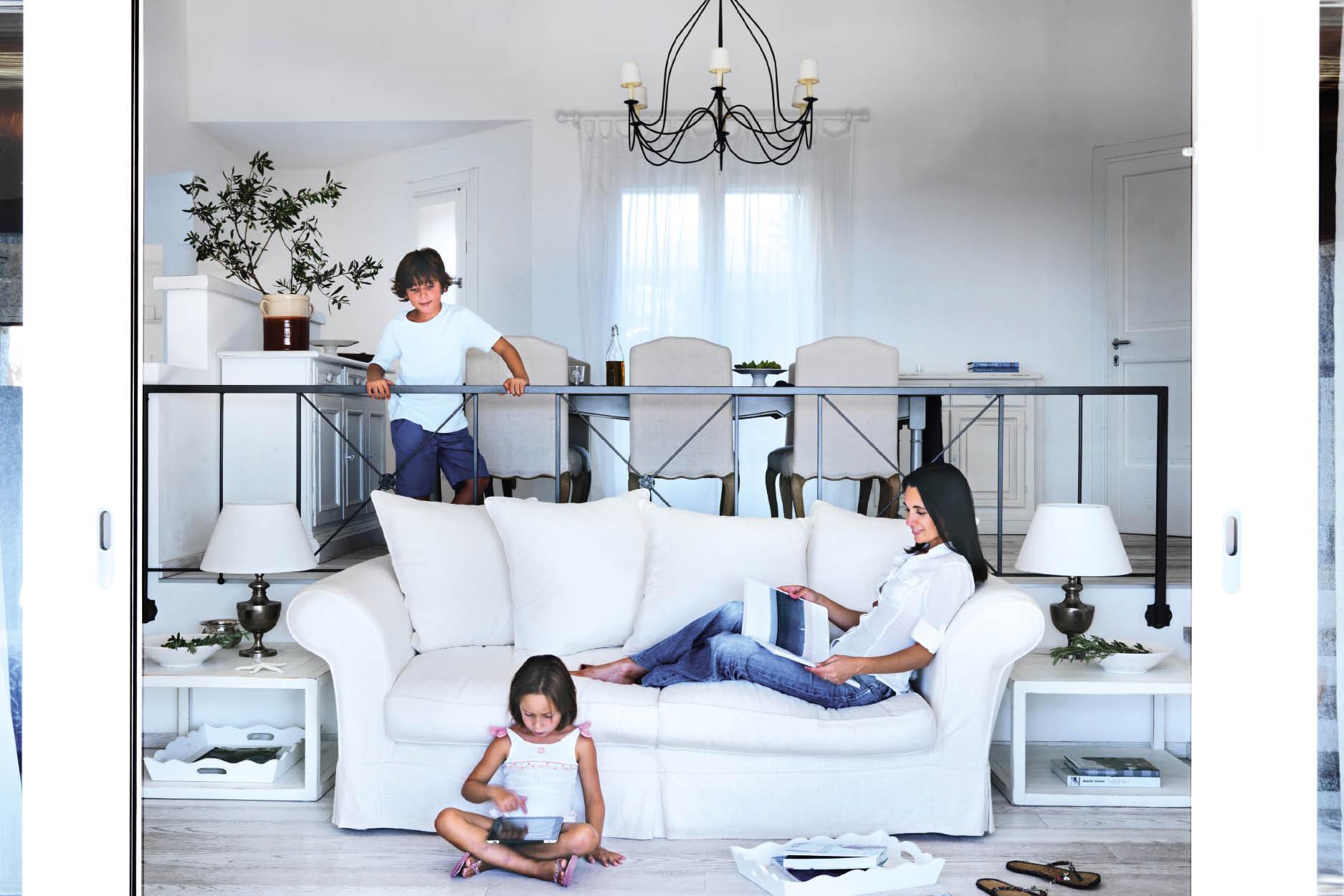 Csaba and the children relaxing in the living room where white dominates throughout.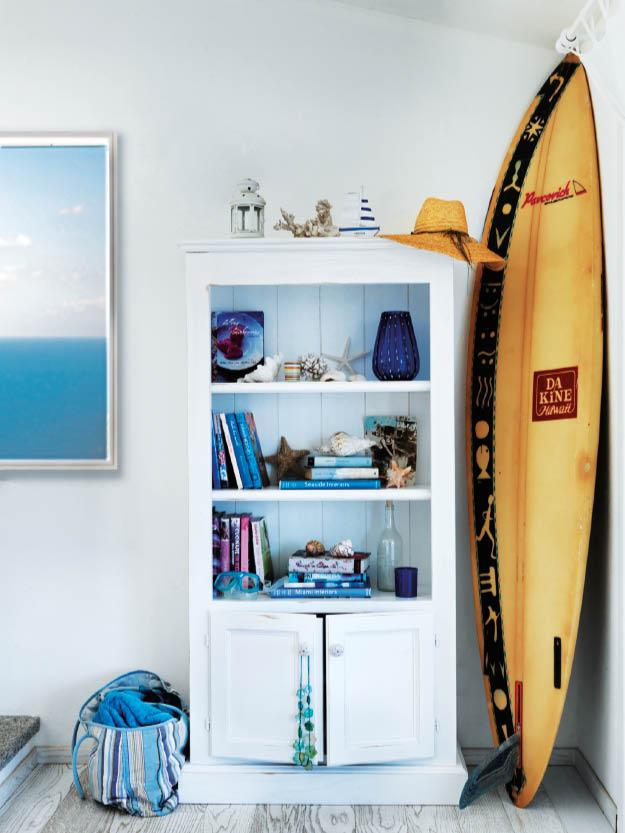 The surf board adds to the holiday home's laid-back vibe.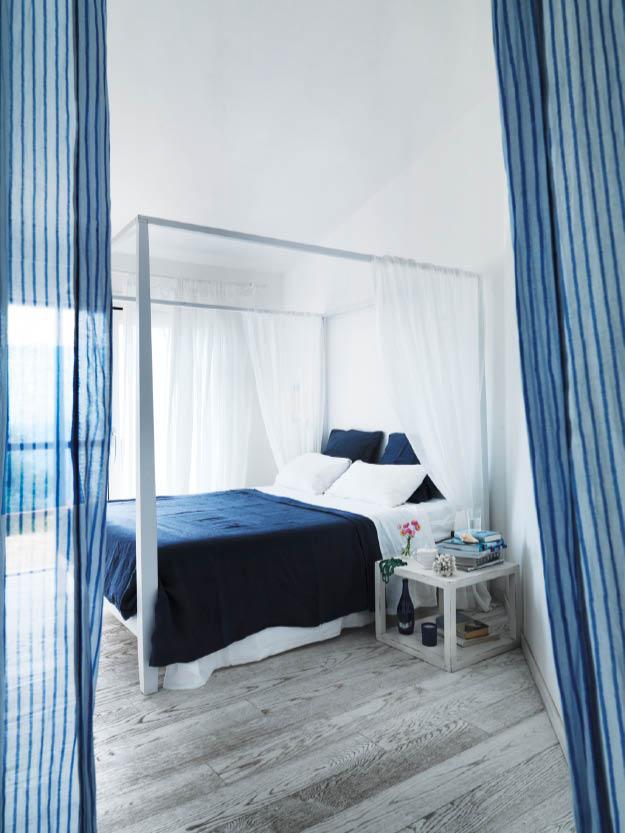 After graduating in 2003, Csaba produced her first book, La Mia Cucina in Città, which launched her as a food writer and media personality. Csaba now has seven major book titles to her name, columns in many of the major Italian magazines and she presents her own TV food show – it's no wonder she has almost a cult following in Italy. She is also an entrepreneur, having founded her own Italian publishing house, Luxury Books, which publishes some of the world's most celebrated food writers. Nigella Lawson, Martha Stewart and Bill Granger number among them. "I also do consultancy work for many food manufactures in Europe, helping them to develop recipes and grow their brands. It's very rewarding work!"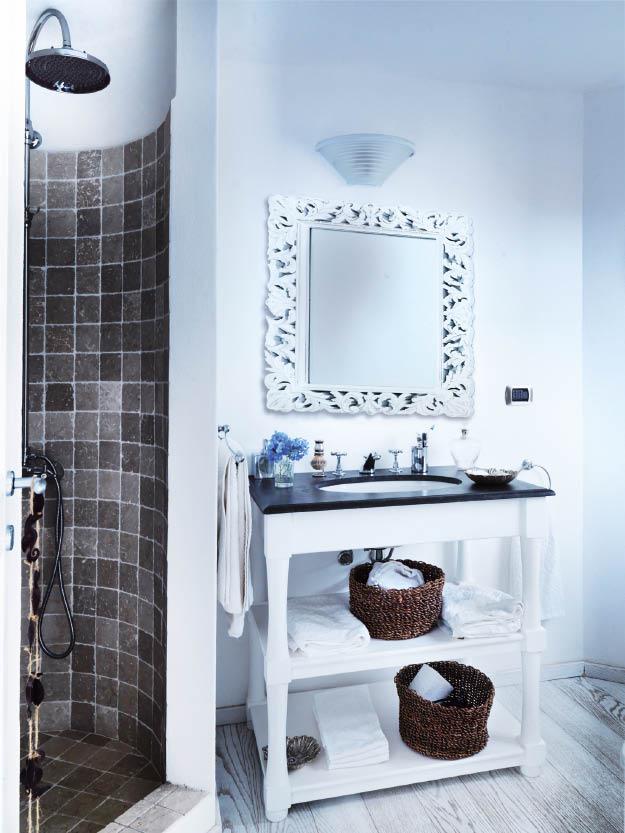 On top of all that, Csaba travels around the world to promote and write about her new style of food, one she calls "New Mediterranean" – a cuisine that's fresh and full of flavours, celebrating the provenance of the region's seasonal produce. "It's a fusion of the very best ingredients and classic recipes from all over the Mediterranean, but with a modern-day twist," she explains. "This style of food is lighter, healthier, easier to cook and uses fewer ingredients."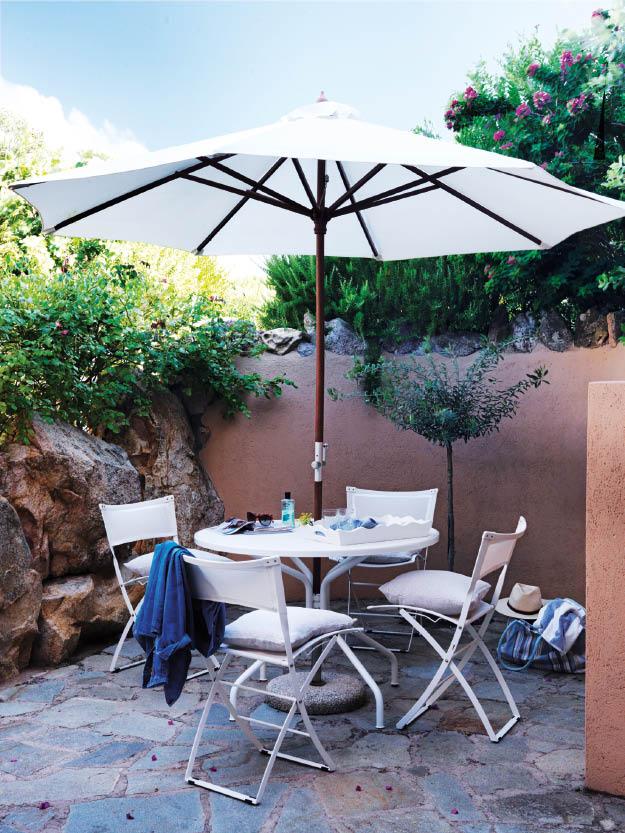 She is quick to stress, however, that the two key ingredients of her cooking are wisdom and love. What so clearly separates Csaba from other food writers is her Italian zest for life and her passion for eating well, along with her strong family values, which she attributes to her own upbringing. Spending long periods of time by the sea and living an outdoor-oriented lifestyle have also greatly influenced her style of food.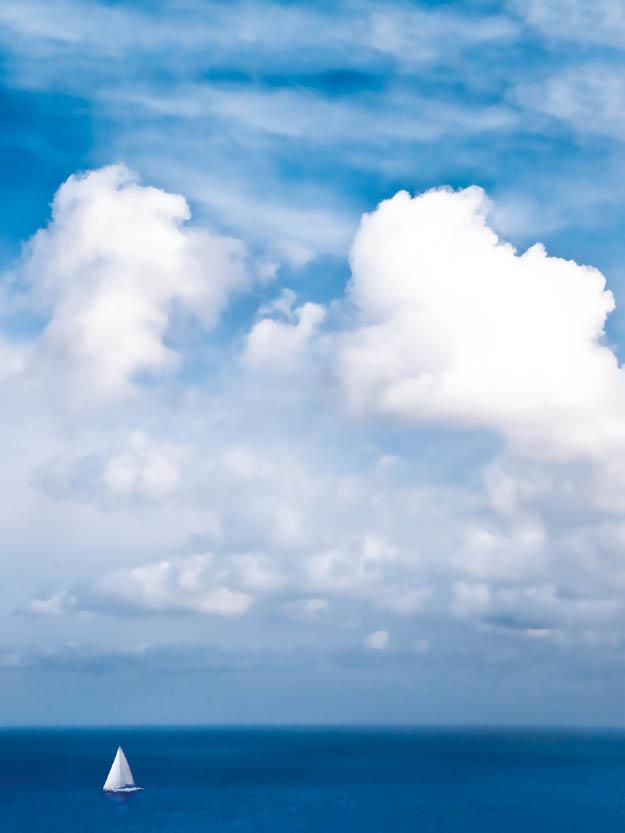 The holiday home is as close to paradise as it gets with its deep blue seas, warm sunshine and laid-back style. As Csaba is quick to point out, "it has really helped me and my family develop an affinity for the whole of the Mediterranean and the beauty of the region. I now feel I belong to this very special part of the world, which has a great food culture that I adore."