Sunny springtime may still be a few weeks away, but it's never too early to step up your skincare routine and start prepping for healthy, glowing skin.
Couple that with the amount of time we're are hiding behind a mask these days to keep the coronavirus at bay – which inevitably leads to issues such as dryness, itchy skin and breakouts – and your skin has never been more in need of some tender loving care.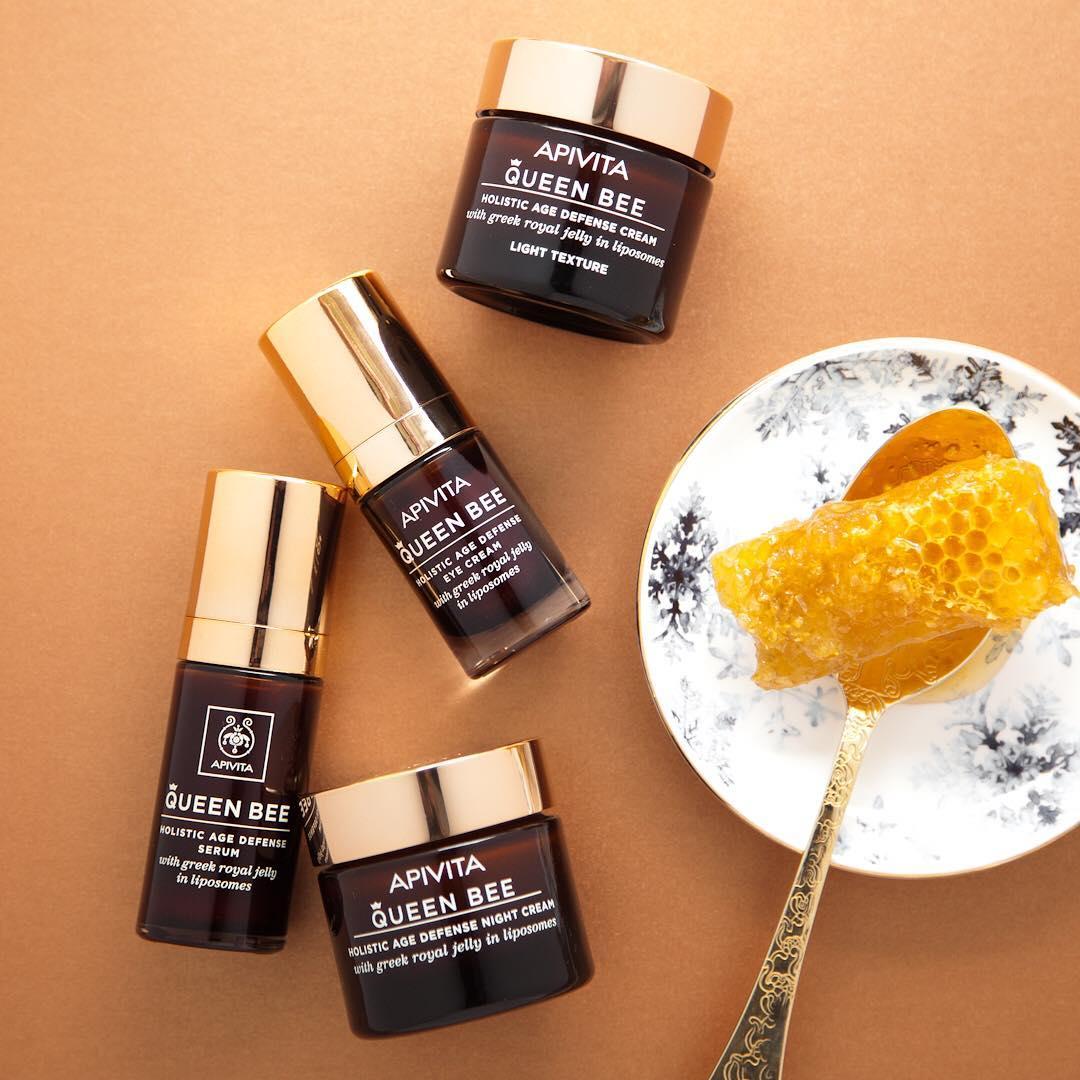 Cue Greece-hailed skincare brand Apivita's latest Queen Bee collection, with a host of new products that feature 96% natural ingredients and for the first time enriched with 12% of natural active ingredients – at the heart of it is most precious ingredient of the beehive, the royal jelly, that helps to restore the physiology, structure, and function of the skin barriers and revitalise your complexion to its natural state. Better yet? These are completely free of silicones, parabens, propylene glycol, mineral oil and other ingredients that are harmful to your skin and the environment.
Here are our top 4 skincare essentials you need to add to your routine:
1. Queen Bee Holistic Age Defense Serum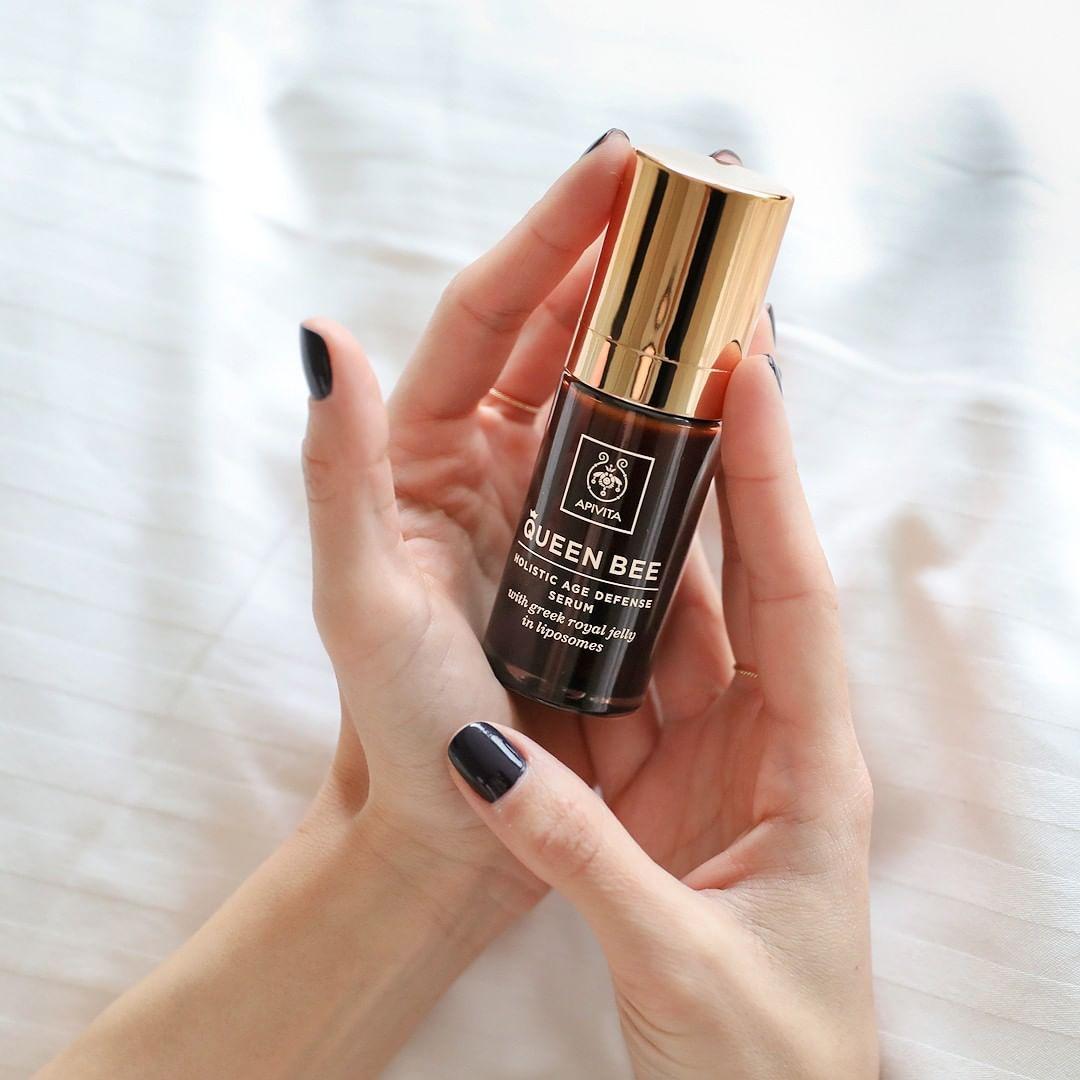 Featuring fresh Greek Royal Jelly in double quantity encapsulated in liposomes, as well as essential oils and natural extracts such as lupine, rabdosia rubescens and organic olive leaf, the essential high-performance serum instantly penetrates the skin layers and helps firm up, contour and moisturise the skin. Apply morning and evening before using the Queen Bee Day Cream.
2. Queen Bee Holistic Age Defense Cream (Light Texture)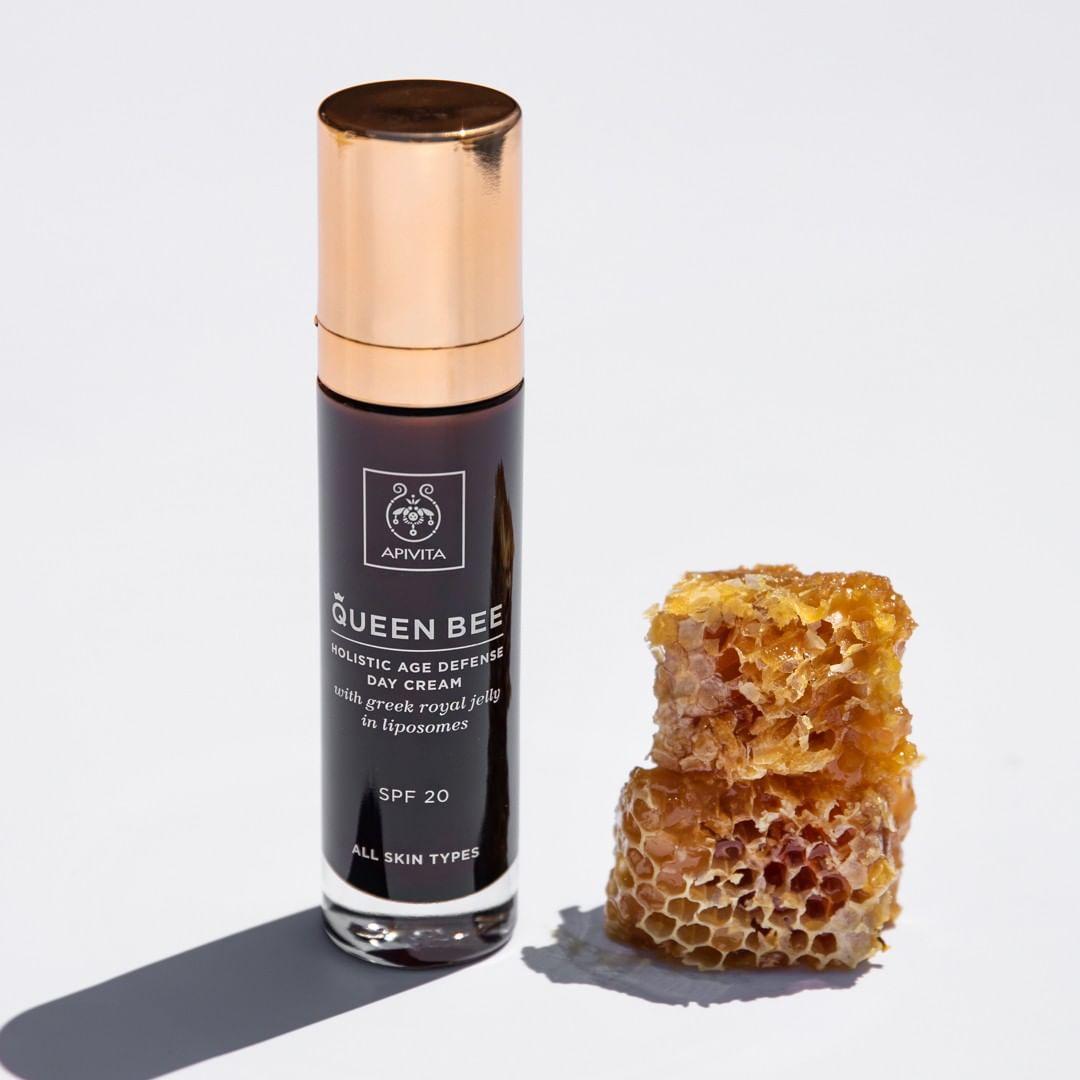 This extremely lightweight day creme is designed for normal-combination skin, helping to even out the skin tone and make skin feel ultra-hydrated, firm and defined. Imbued with fresh Greek Royal Jelly and a host of natural extracts, it also targets issues such as premature aging, skin elasticity and production of collagen. Apply daily after using the Queen Bee Serum in circular moves.
3. Queen Bee Holistic Age Defense Night Cream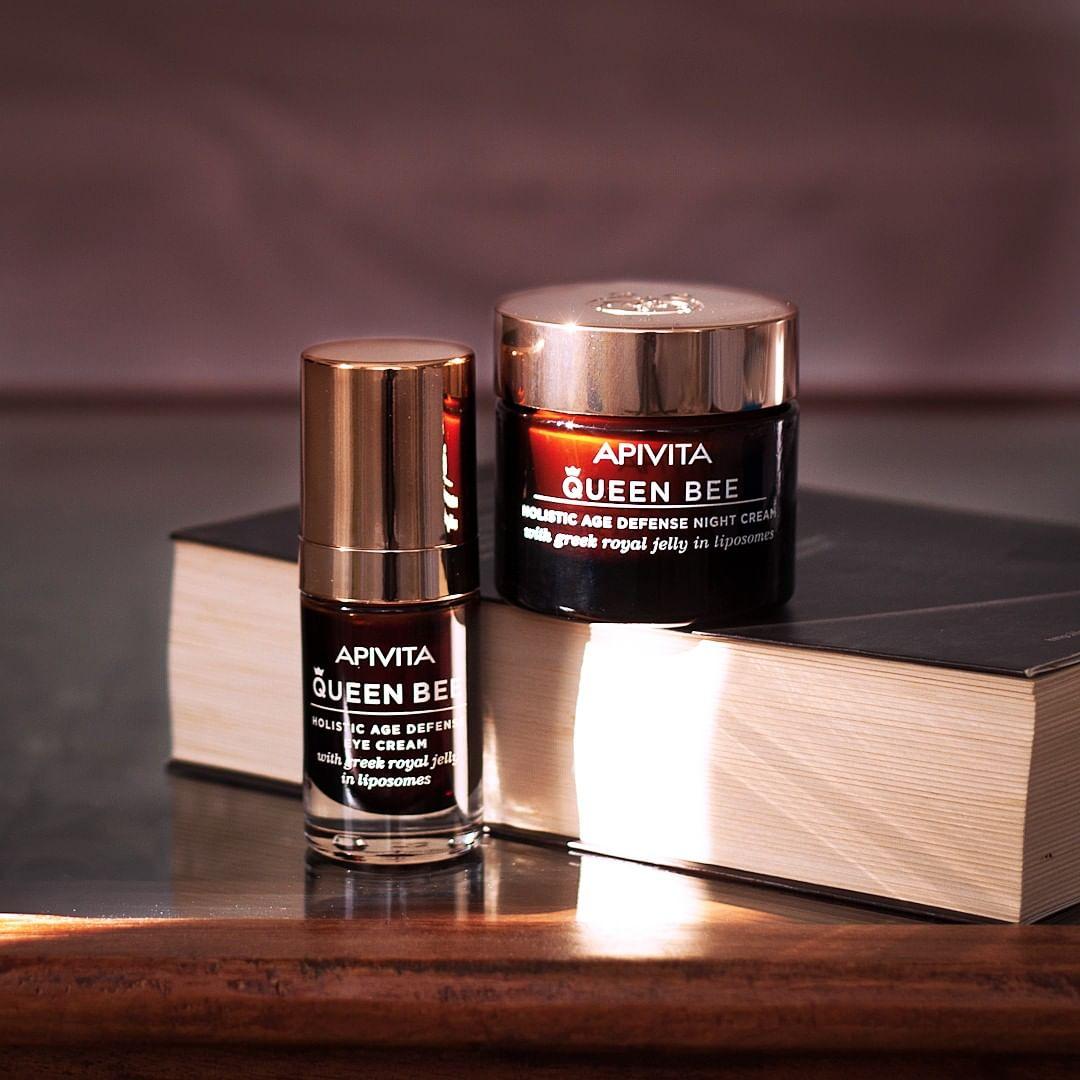 Nighttime is the prime time for healing the skin, and this luscious creme works to repair it during the evening when the rhythm of the skin cell regeneration increases. Give yourself a facial massage every evening using this after the Queen Bee Serum to fully restore and hydrate skin back to its supple state, thanks to ingredients that help to speed up skin regeneration and increase vitality for a fresh morning glow.
4. Queen Bee Holistic Age Defense Eye Cream
Designed to revitalise the skin especially around the delicate eye area that is prone to signs of fatigue and aging, this luscious, specially formulated cream helps to achieve a radiant and relaxed complexion while combating common issues such as fine lines, crow's feet, signs of dullness, dark circles, and eye puffiness.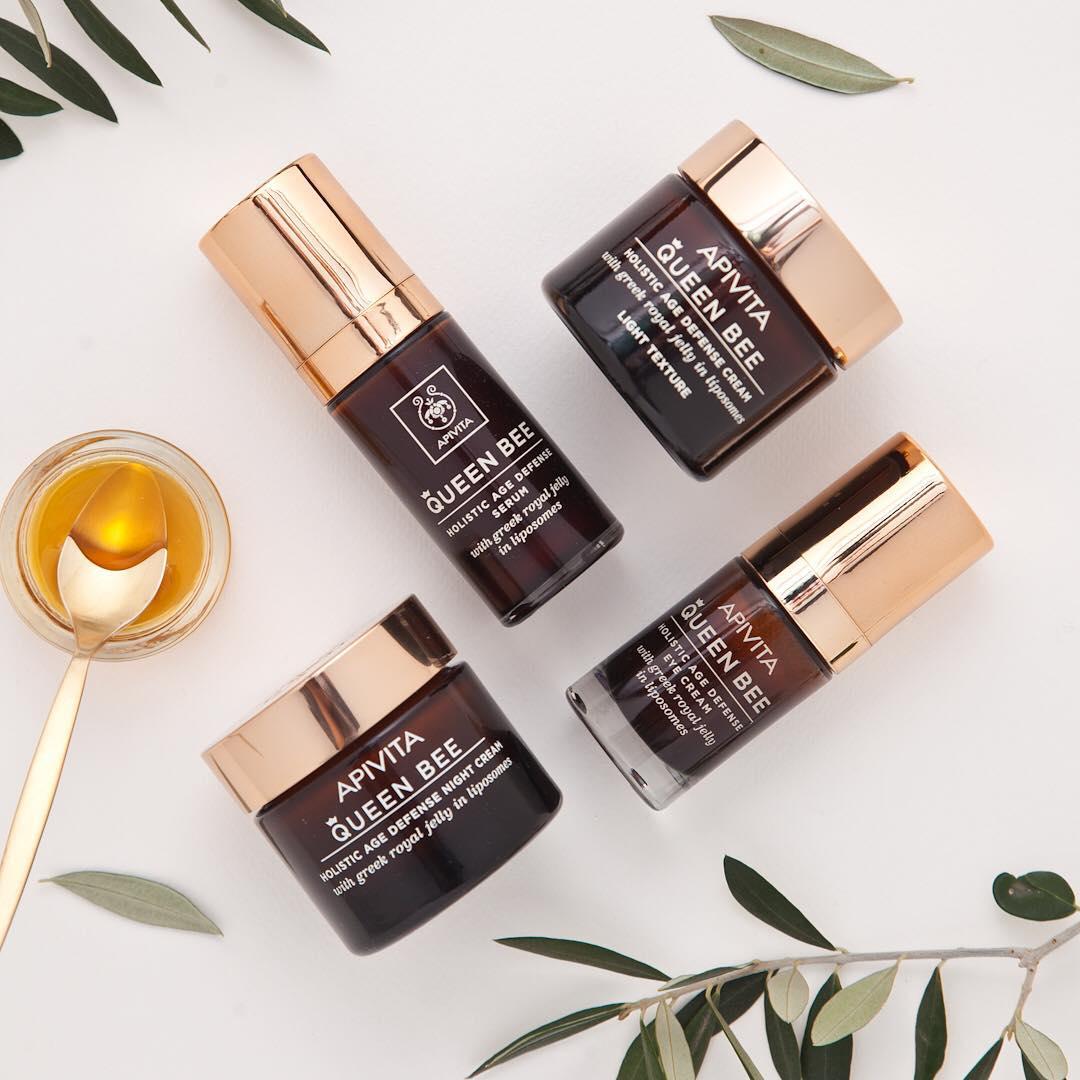 One of the brand's most cutting-edge collections yet, the Queen Bee collection is a testament of nature's powers in restoring the skin to its most glowing state. In addition to the proven beneficial effects of fresh Greek royal jelly combined with an unprecedented 12% of natural active ingredients, the products also contain 100% organic essential oils such as myrrh oil for detoxifying, rosa fanascena that boasts great anti-oxidant and antidepressant properties, and francinsence that helps with anti-inflammatory and uplifting the skin – achieving a wrinkle-free, healthy glow just in time for the new season.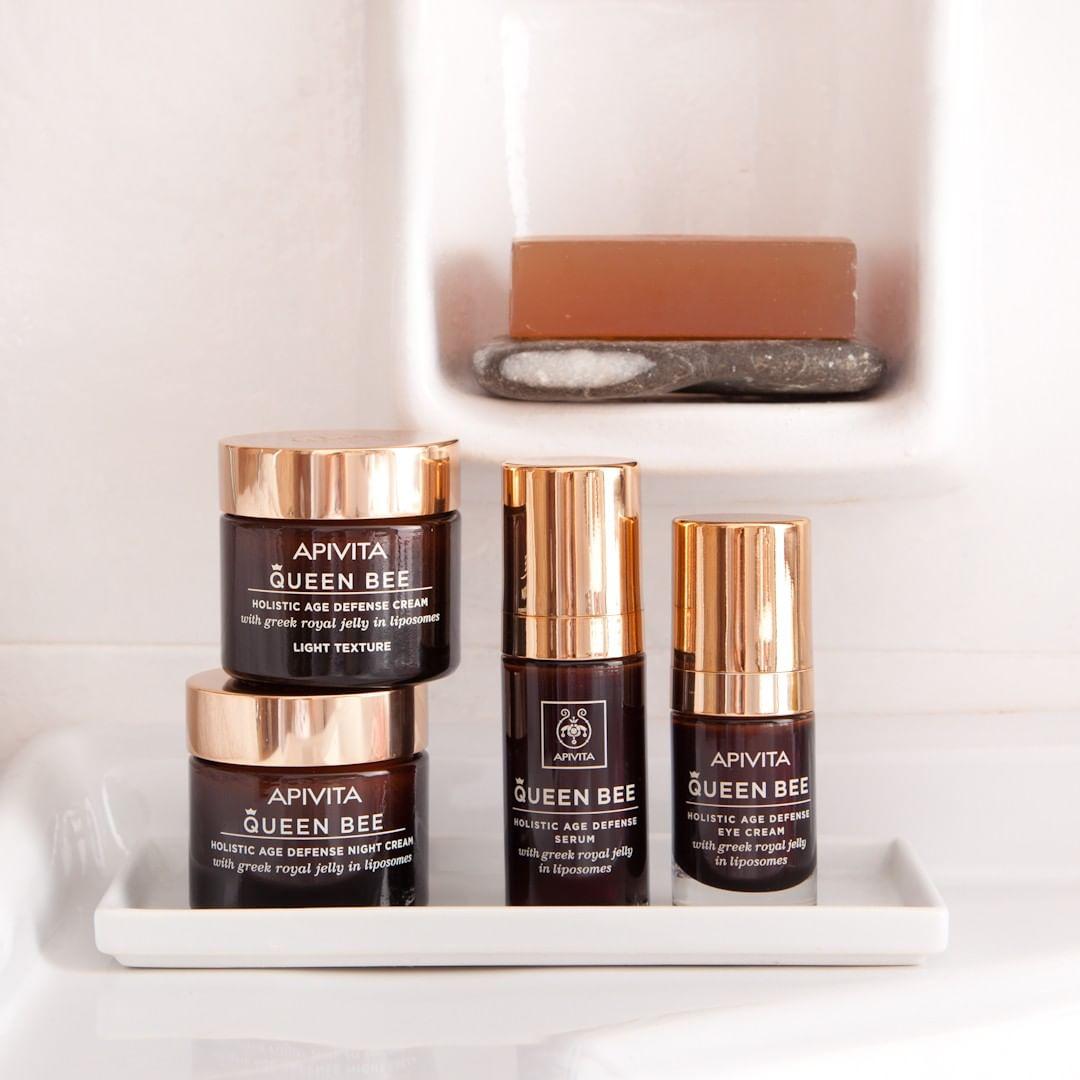 Find out more at apivita.com