Jane Goldsmith is humble about her interior decorating skills – remarkably so, given the fresh and chic home she has created in Mid-levels. Jane shares the space with her husband, their black Labrador Elle and their cat Winston Smyth, and it exudes laid-back sophistication, thanks to a predominantly black-and-white colour palette, with pockets of grey and beige here and there.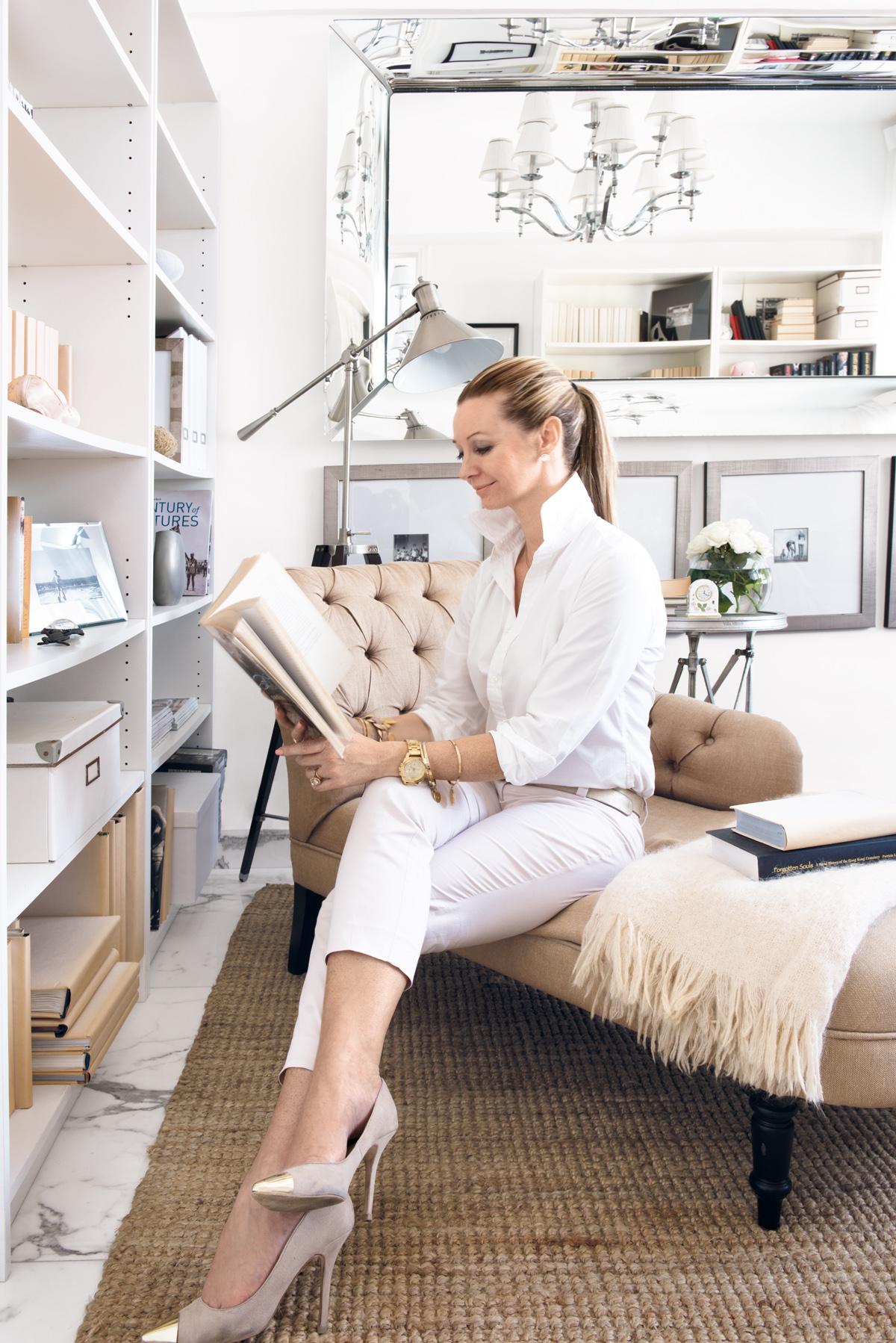 The diamond wholesaler, who founded and runs The Goldsmith Diamond, puts the results down to discipline. "Once I knew what I liked, once I knew my style, I disciplined myself not to just buy things for the sake of it," she says. "So that it doesn't become a house that's a bit of a dog's breakfast. I've lost sleep over so many things that I've loved and thought, 'Maybe I could make it work,' but the reality is, I can't do something bright and modern next to any of this stuff."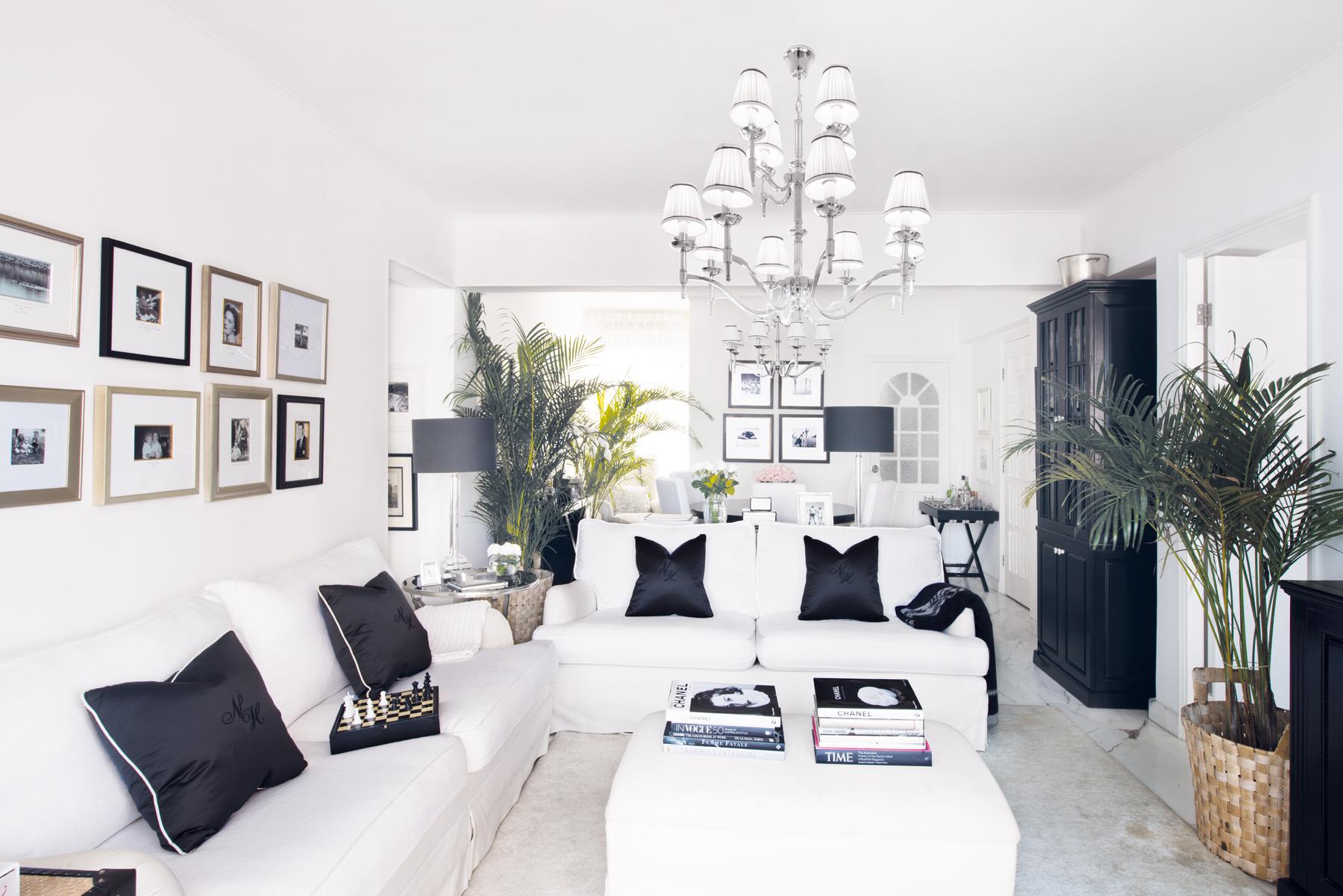 Jane is gesturing to the classic chandeliers, capitonné lounger and old-school trunks that dot the apartment. Some of these pieces were made in Shenzhen to Jane's specifications, while others were found in Hong Kong stores like HMF The Hamptons Furniture, Indigo and Tequila Kola. They are supplemented by pieces picked up on global travels – Jane and her husband have spent time in Tokyo, Singapore, Australia and Hong Kong.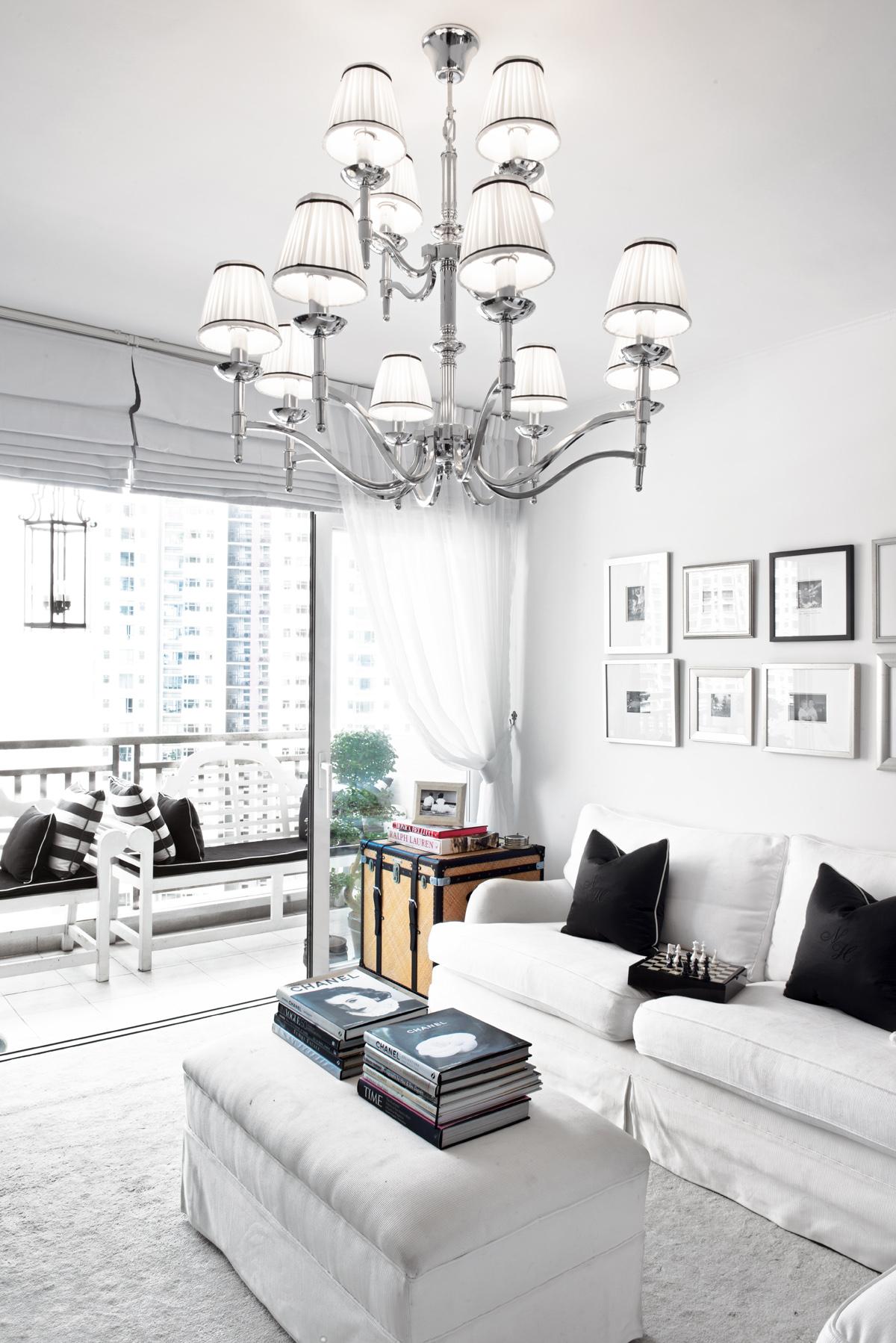 Piping and black-and-white stripes make the place feel very Ralph Lauren, which is handy, as Jane is a big fan. "He can always make things look so beautiful, sophisticated and adult; yet comfortable and super welcoming. And I think that's what a house should always be," she says.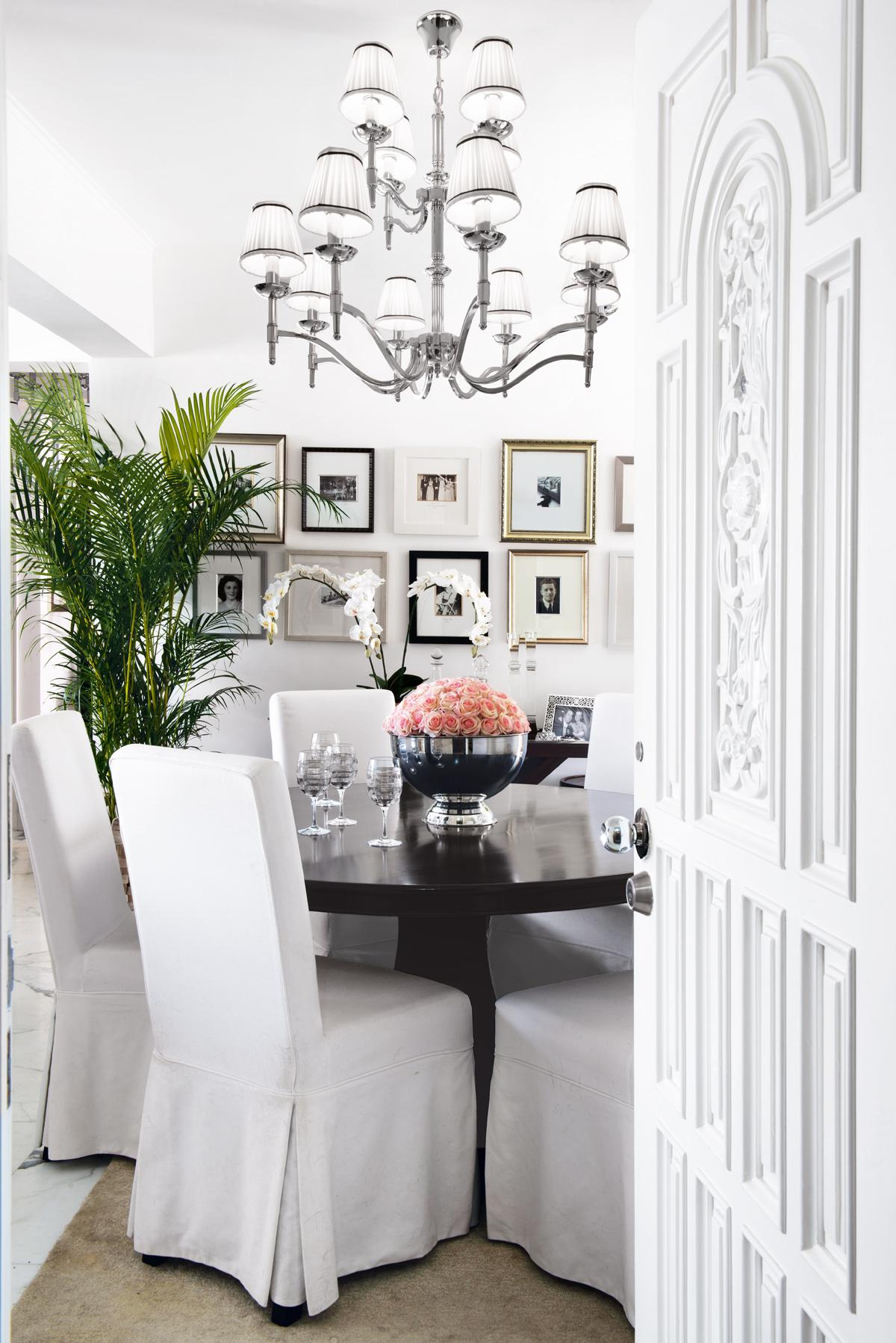 Jane's home is all of these things, and more: it's also highly functional and practical. Thonet stools, for example, add a chic, French cafe feel to the home, while also serving as a place to put trays of nibbles, books, or even guests' handbags. "We're always looking for extra space when we're entertaining," explains Jane. Meanwhile, the sofas and dining chairs may be white, but they're all easily washable – a must when you have a dog and a cat living with you. "There's a divide between everything being in its place and everything being perfect," states Jane. "You've got to be able to live with it."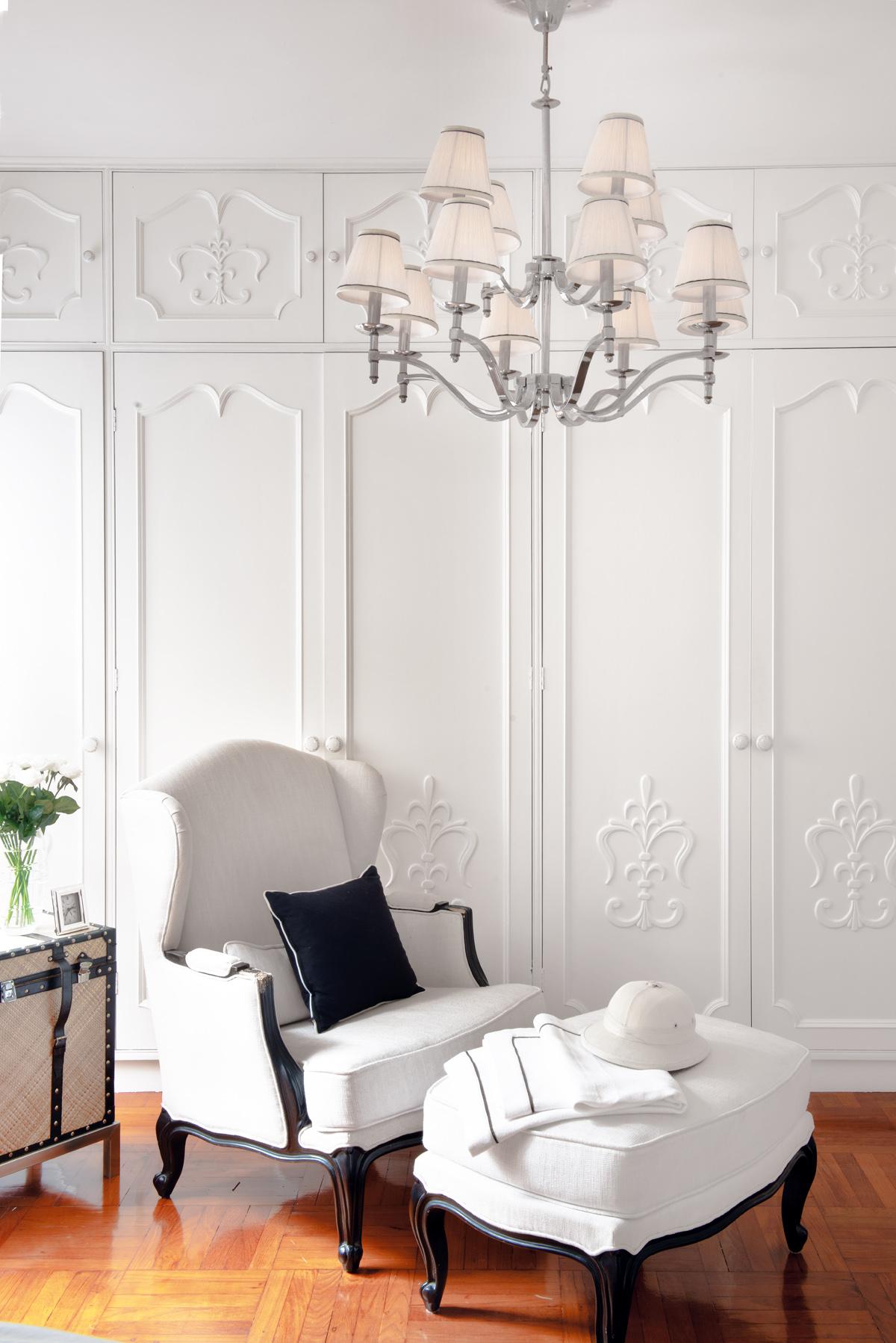 Also practical are the trunks around the flat – the ones in the living room are from Ralph Lauren, while the ones in the bedrooms are vintage items from Sydney. "They're full of Scrabble and board games," says Jane. "And this one acts as a laundry hamper."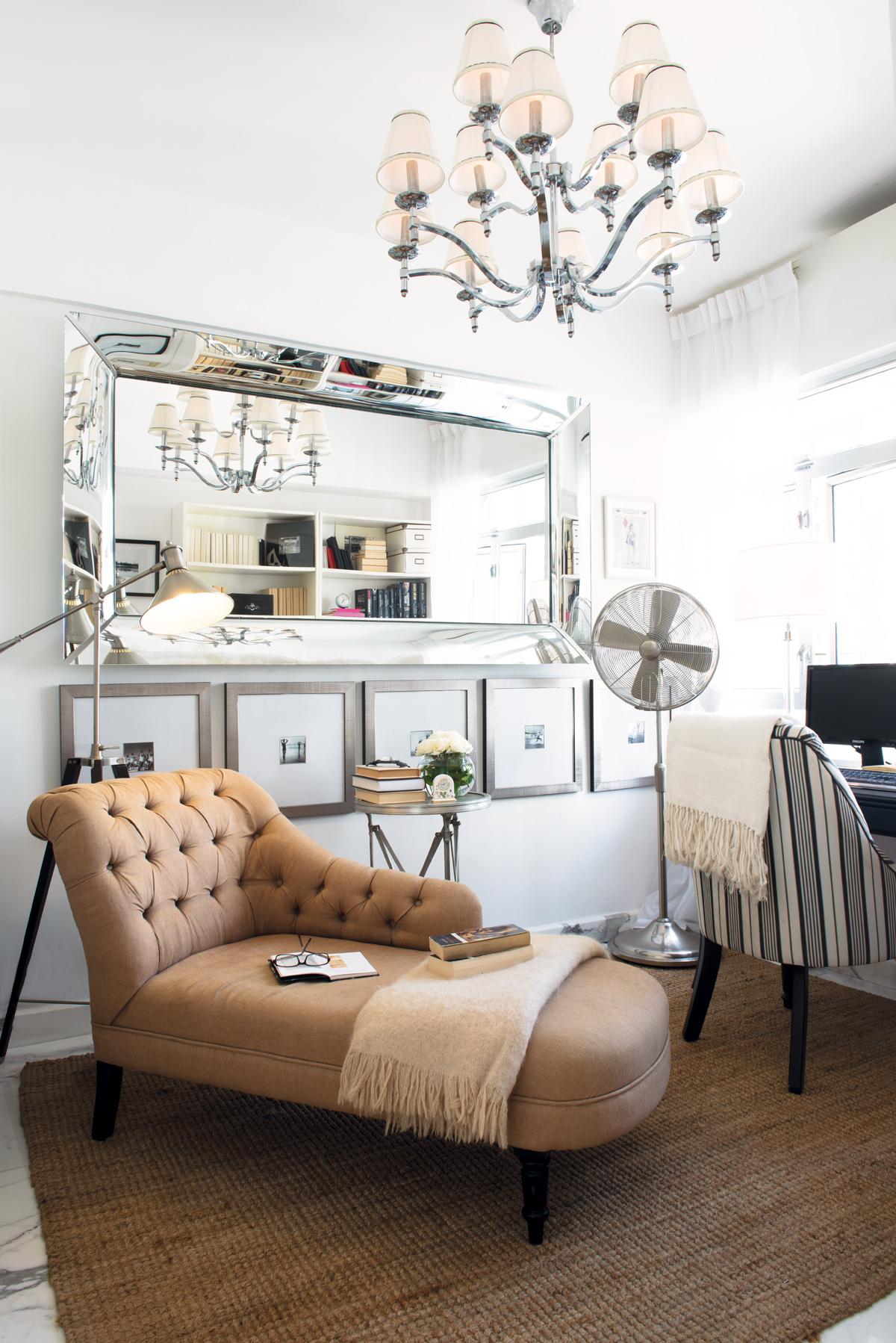 Adding the finishing touches to this home are the walls of black-and-white photography, mounds of strategically positioned coffee table books and gorgeous green palms. "I'm not very good with art," claims Jane, who as a result chose to work with personal photographs and coffee table books. "It's funny how these things happen. I didn't know what I liked, so, by default, I went through family albums and had them all framed," she says. "And I adore books. I think they're a great thing to decorate with … they look instantly fabulous."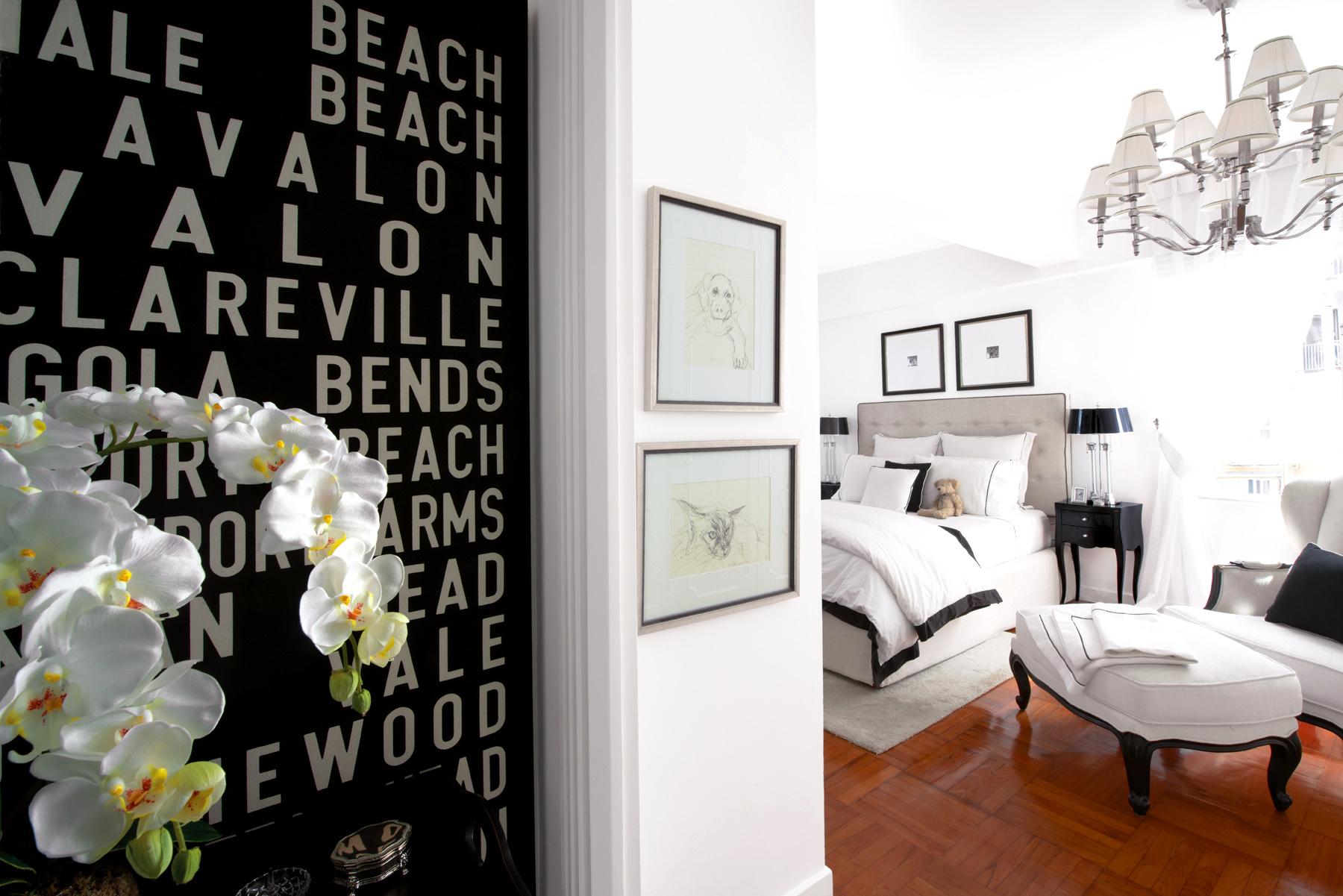 In Jane's eyes, her home works because "It's just all the same," but we at HJ think there's far more to it than that. This is a space where memories, vintage pieces, monochrome chic and pops of green colour meet in carefully considered balance – all these things tie together for a home that's refined, easy on the eye and utterly liveable.
Scroll through the below gallery to see more of the home (photography by Edgar Tapan; styling by Bridget Saunders):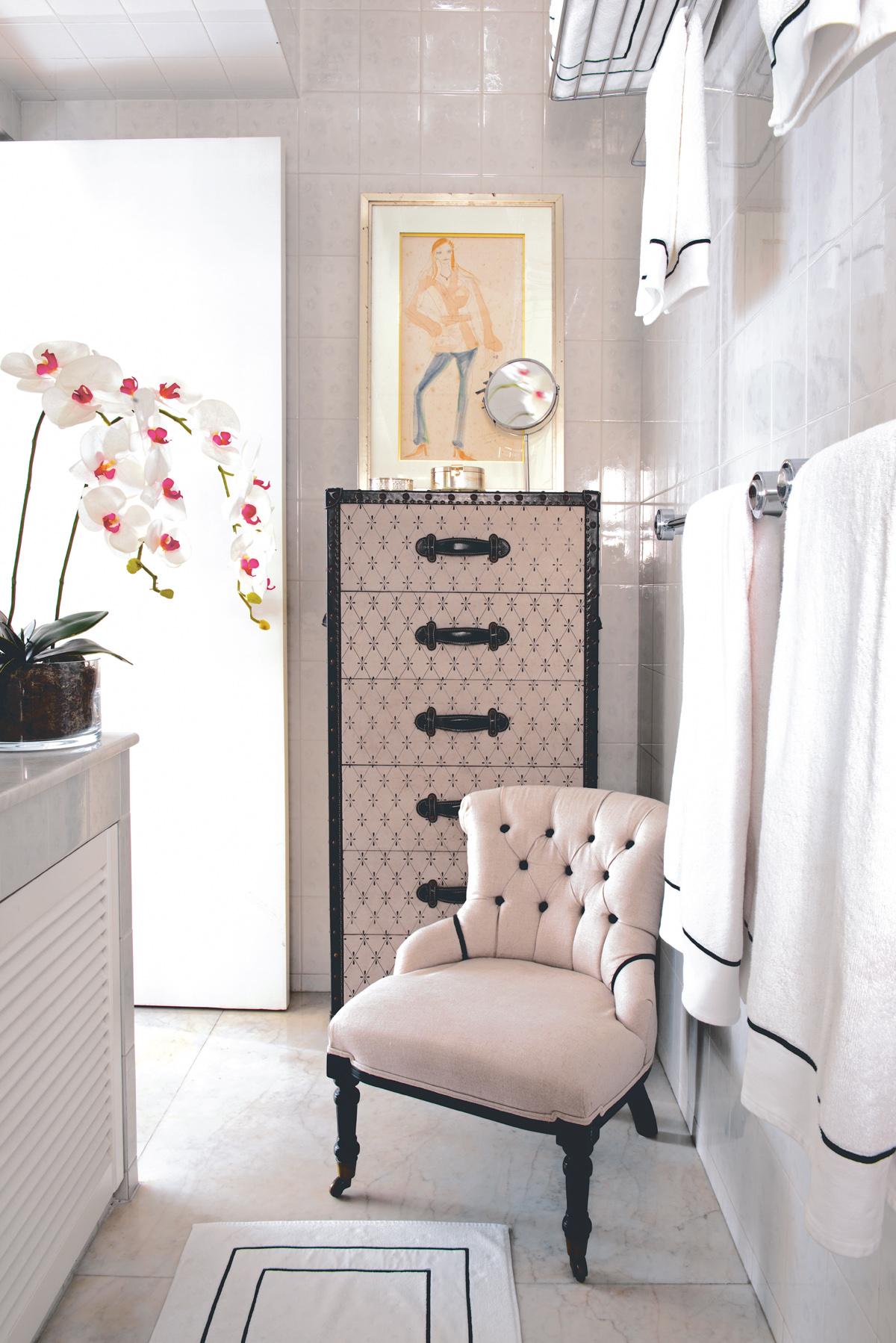 The chest in the master bathroom is from HMF The Hamptons Furniture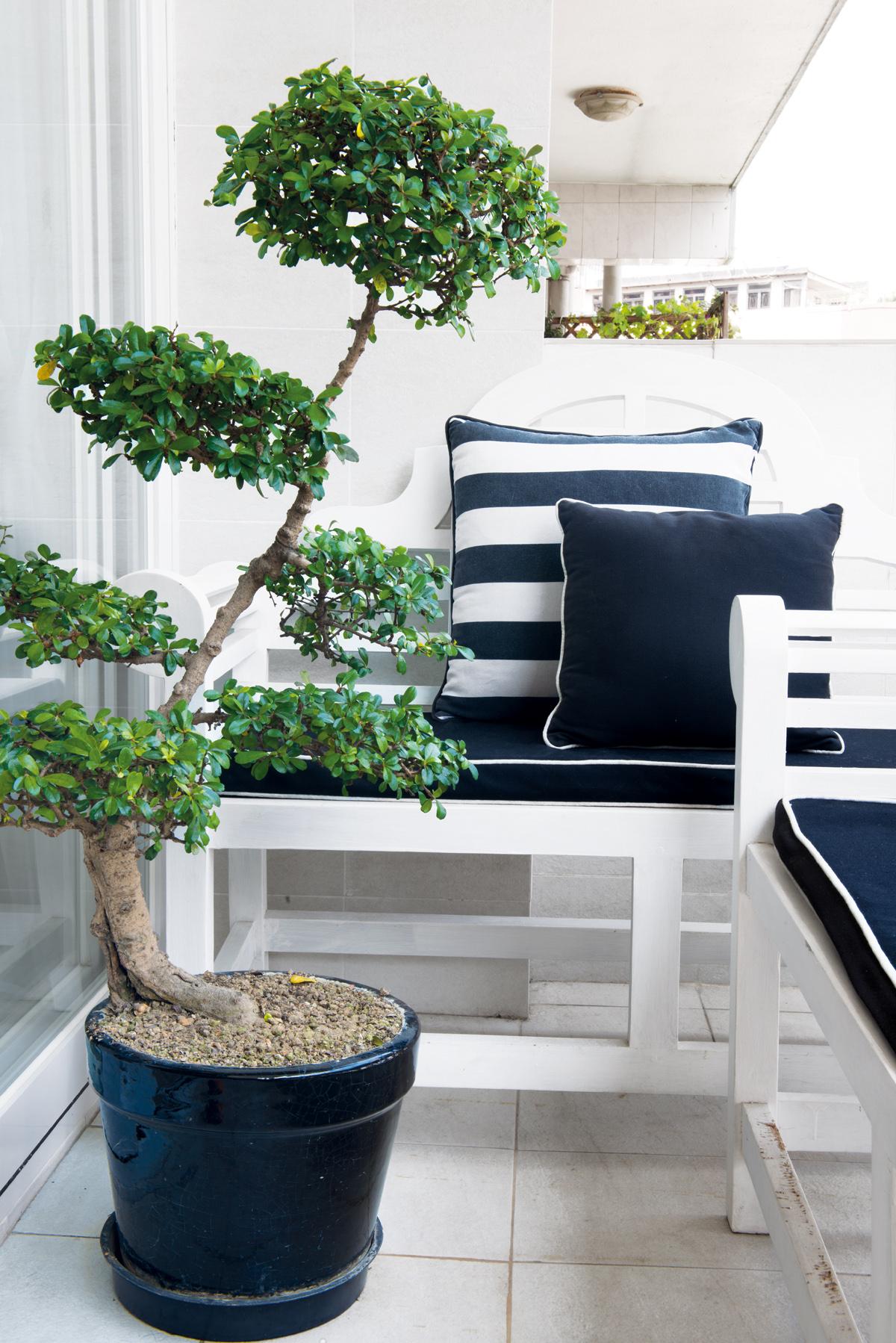 Graphic stripes give the balcony a Hamptons feel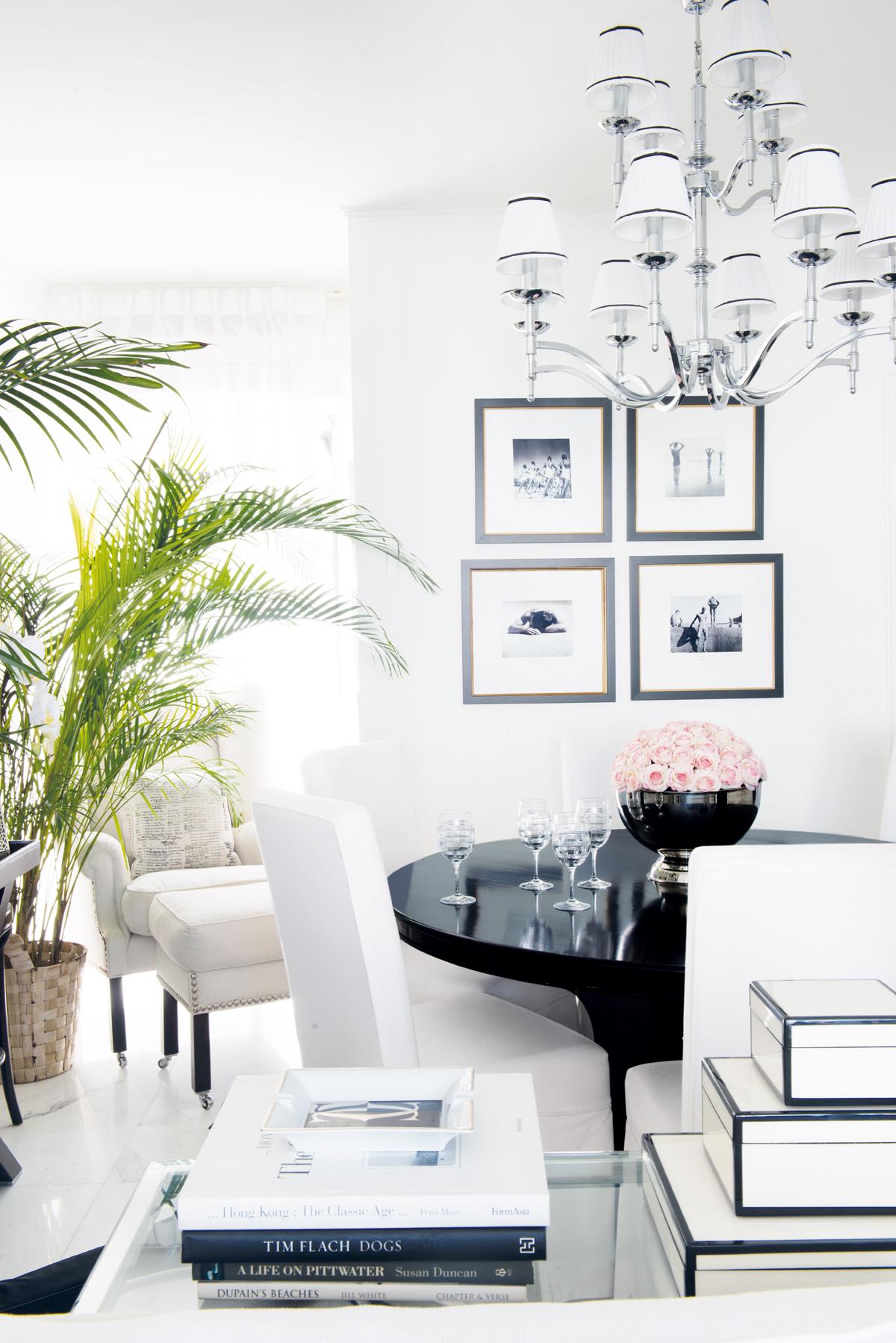 Jane decorates with coffee table books and black-and-white photographs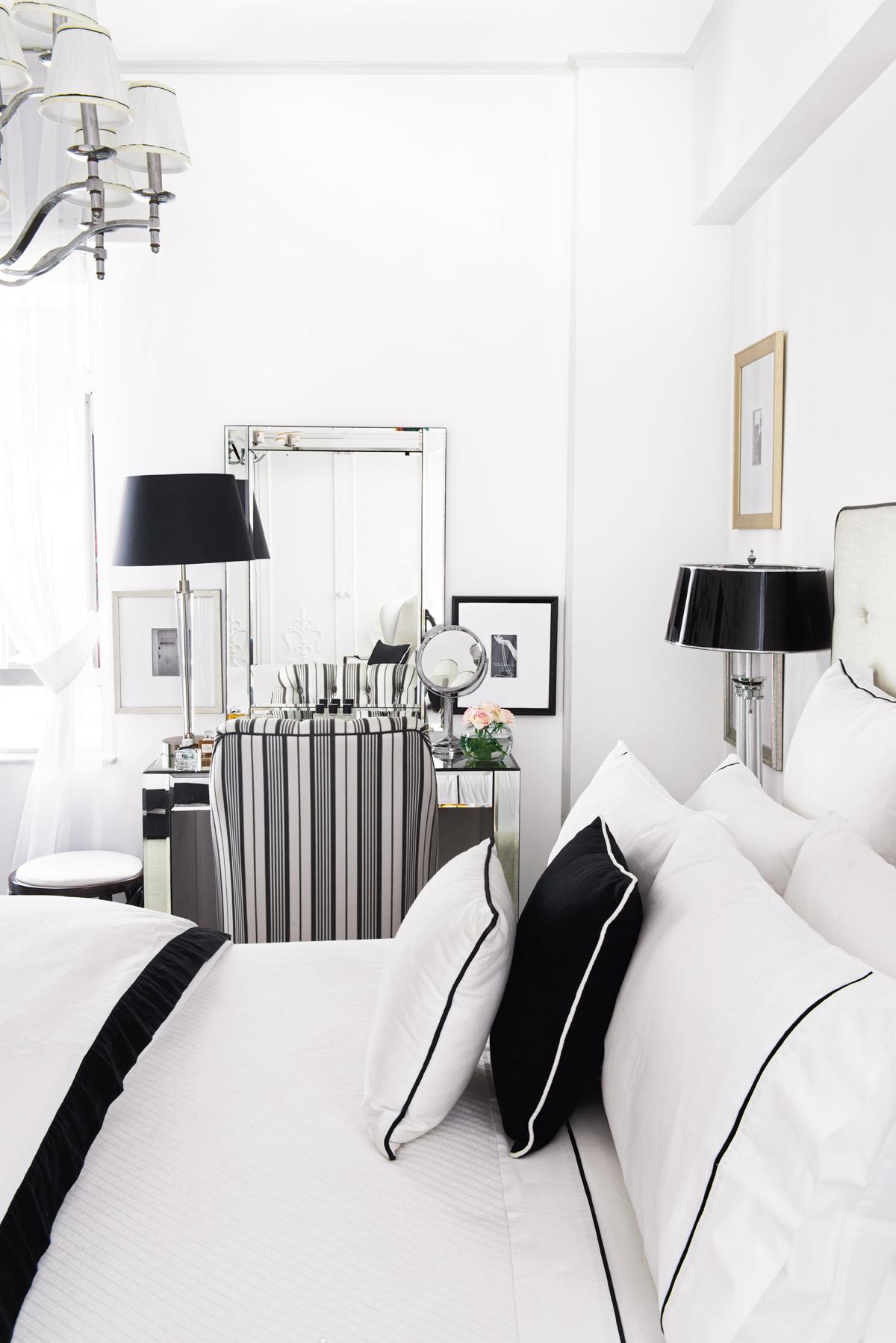 The master bedroom. Jane had the dressing table and mirror custom made