Perched on the 4th floor of a residential building in Bordeaux, France's fourth largest city famed for their wines and lush natural scenery, is a tiny flat that is imbued in natural daylight.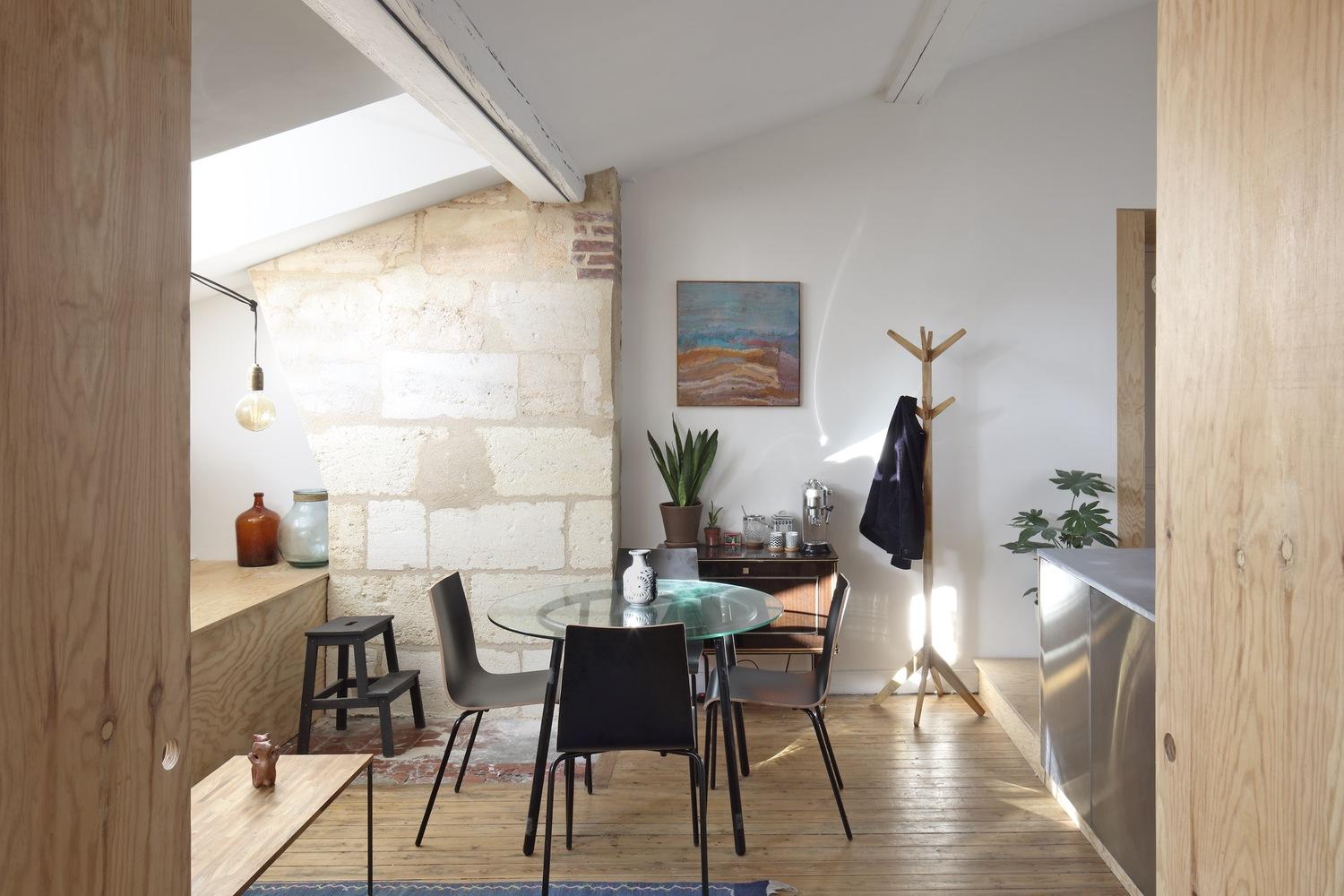 That is emphasised by the fact that the flat sits on the building's top floor, thus allowing warm natural sun beams to penetrate into the home through the eaves and sky roofs, making the home feel much more spacious than its 528sqft size. This, design firm A6A took full advantage of when they were tapped to create a quaint, yet characterful, home.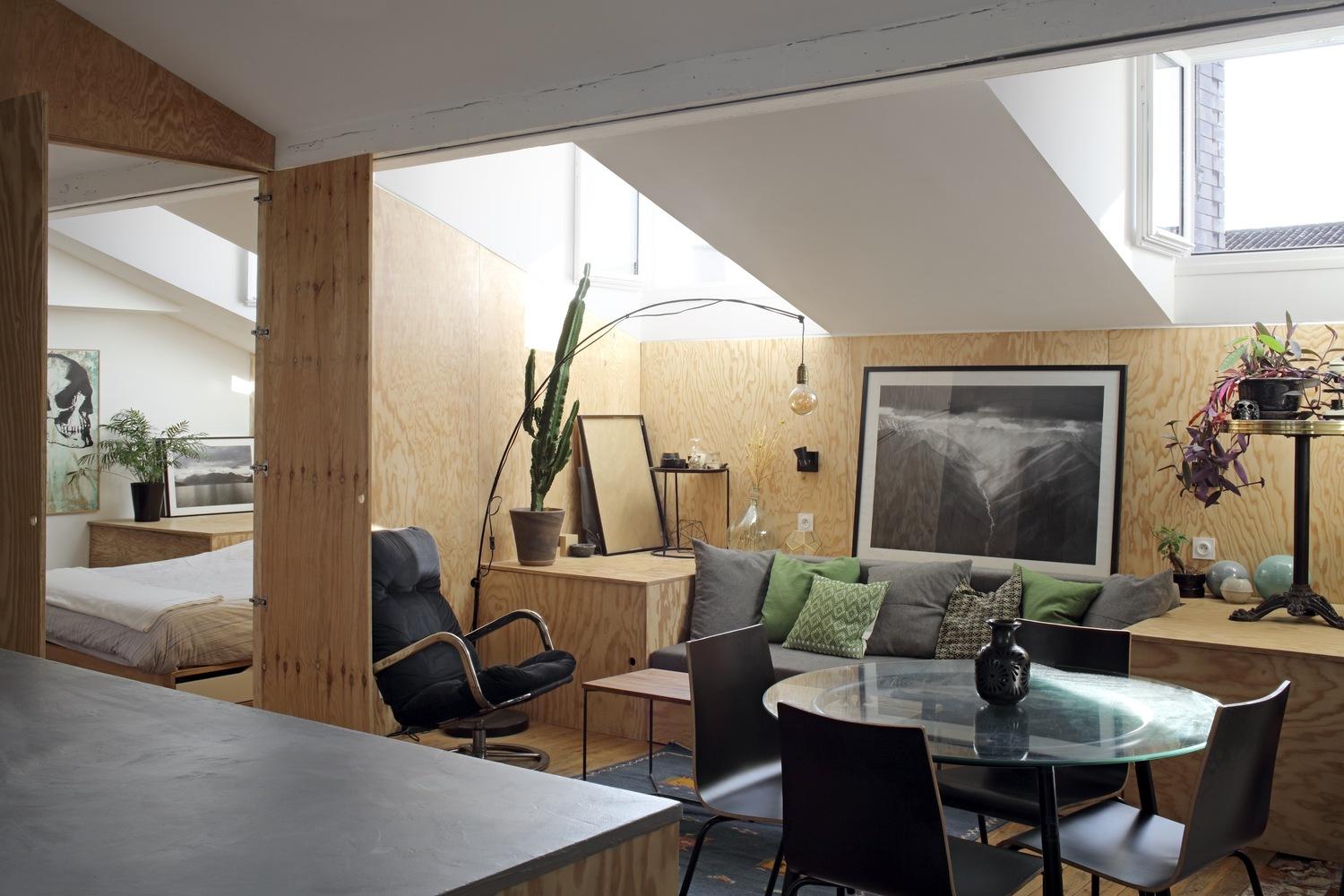 They wanted specifically for the home to capture a sense of calm and warmth, with interiors that fuse into nature. Thus, as soon as you walk into the front door, you will discover a carefully conceived oasis that is almost completely built in pine wood, with the material found across the parquet flooring, walls, partitions, doors and tables.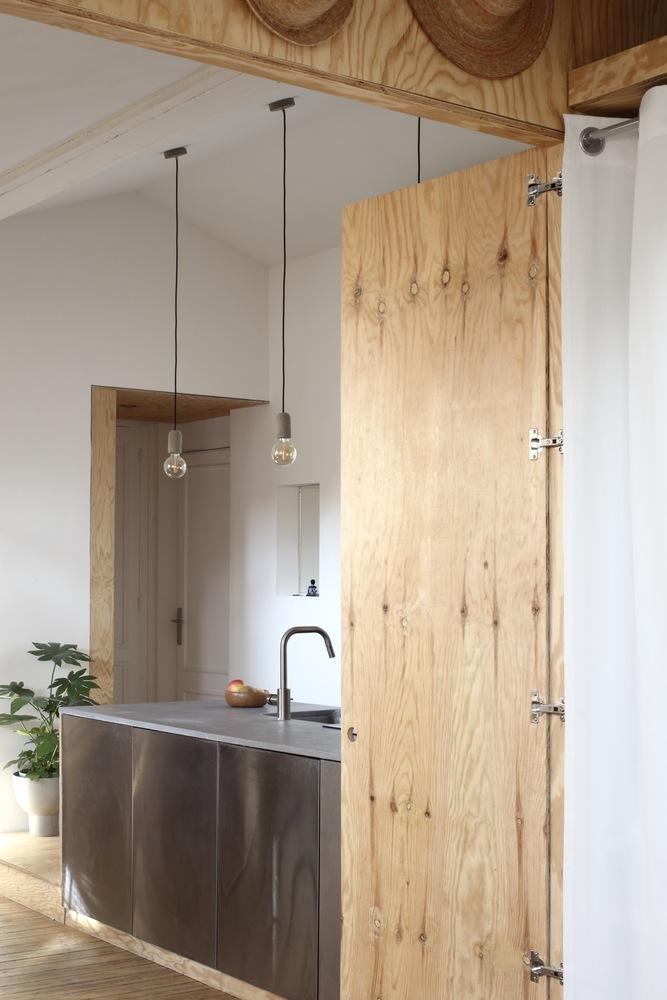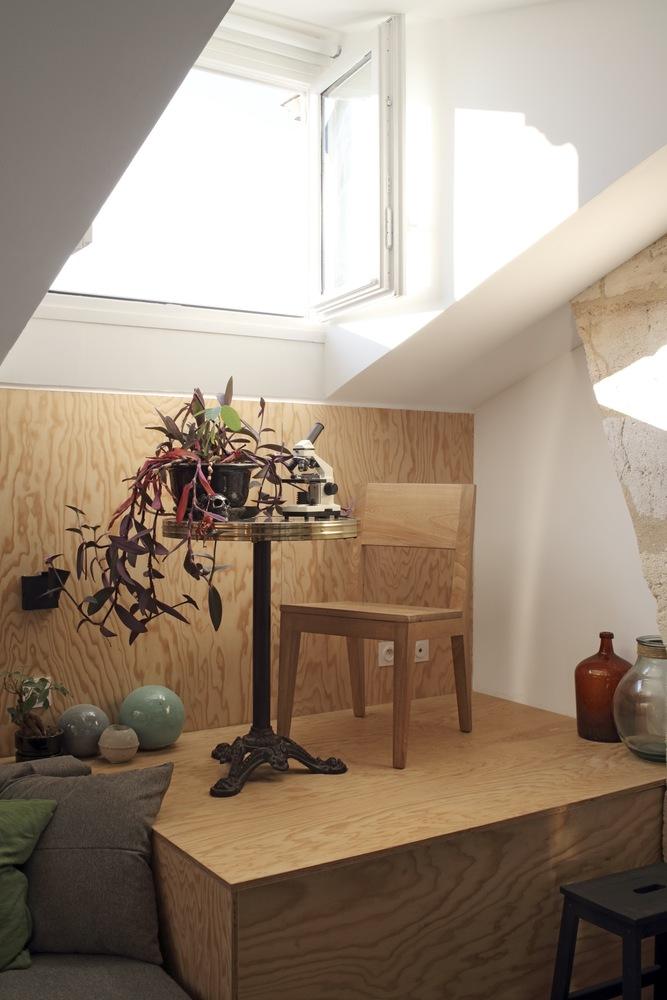 Vibrant accents of patterns, colours and textiles fill the home with a lively charm, with blue- and green-hued soft furnishings and striking plants – think trailing vines, overhanging flowers and towering cactuses – sprinkled throughout the space to create a harmonious design scheme that seems to instantly whisk you away into a tropical haven.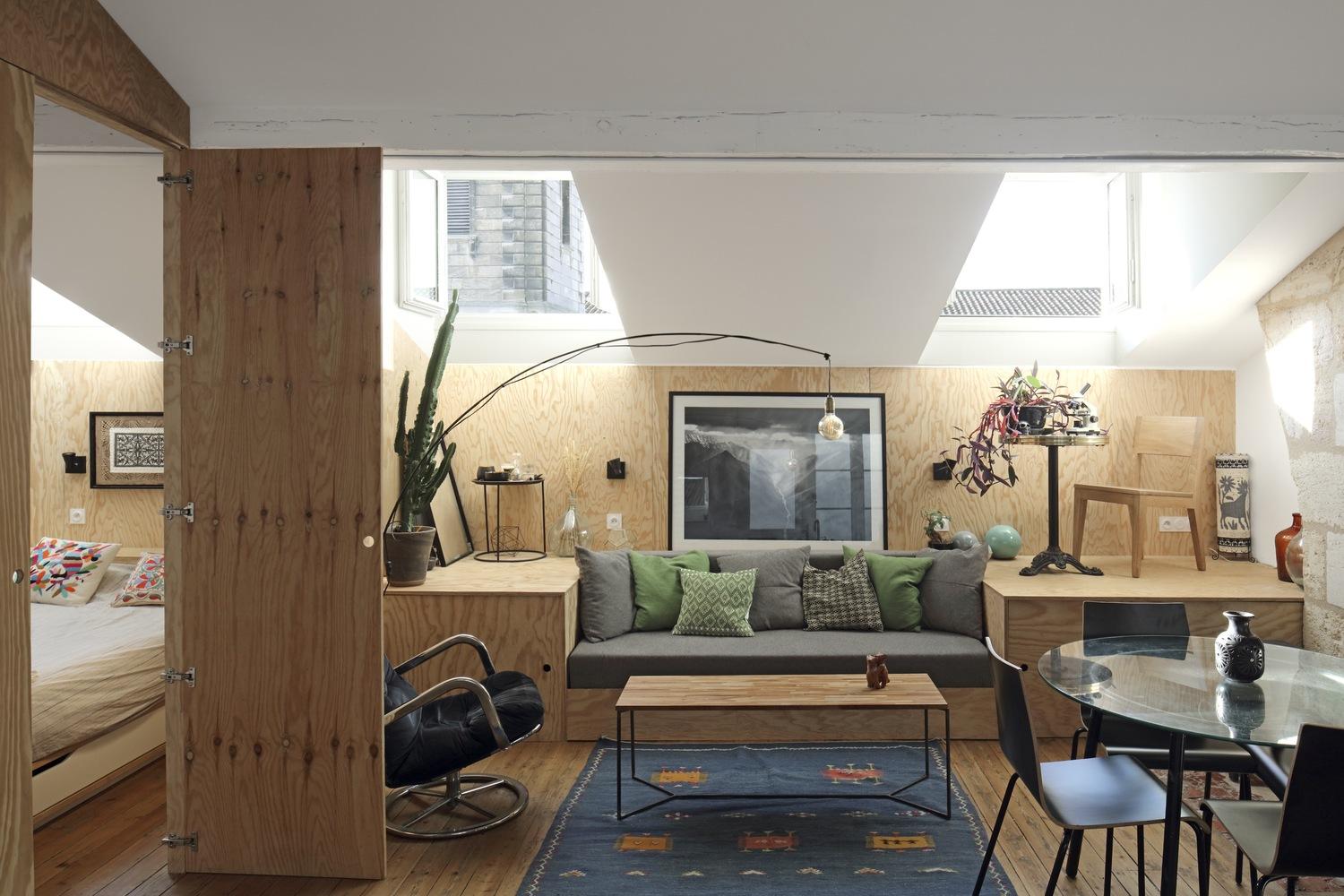 Despite being just 528sqft, the designer has added plenty of dynamism with large steps and platforms that stretch along the side of the living room, on which you can stand on the tip of your toes and take in the stunning views of the night sky.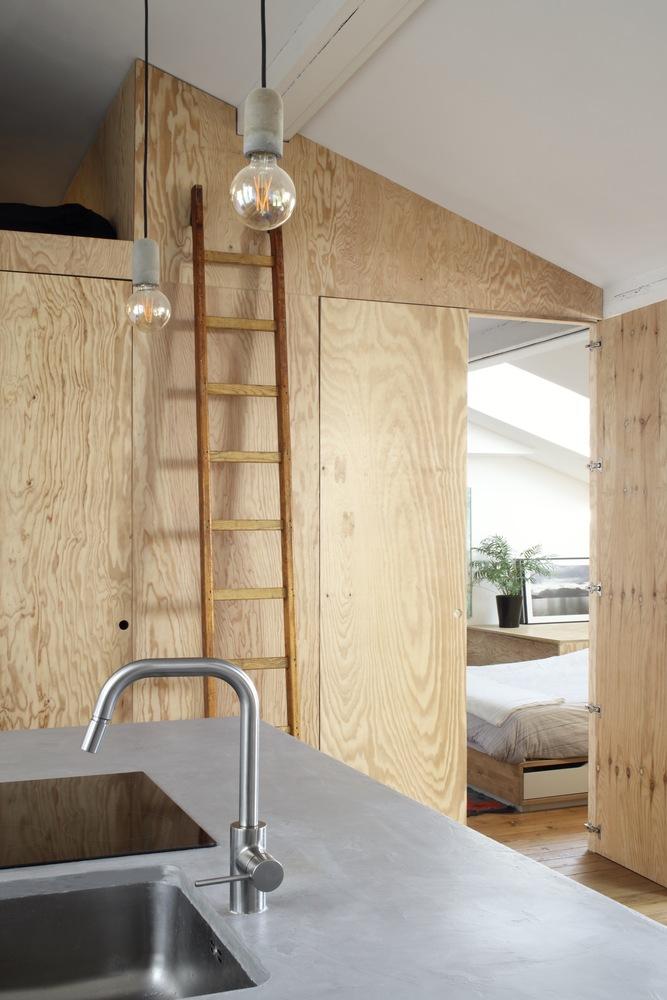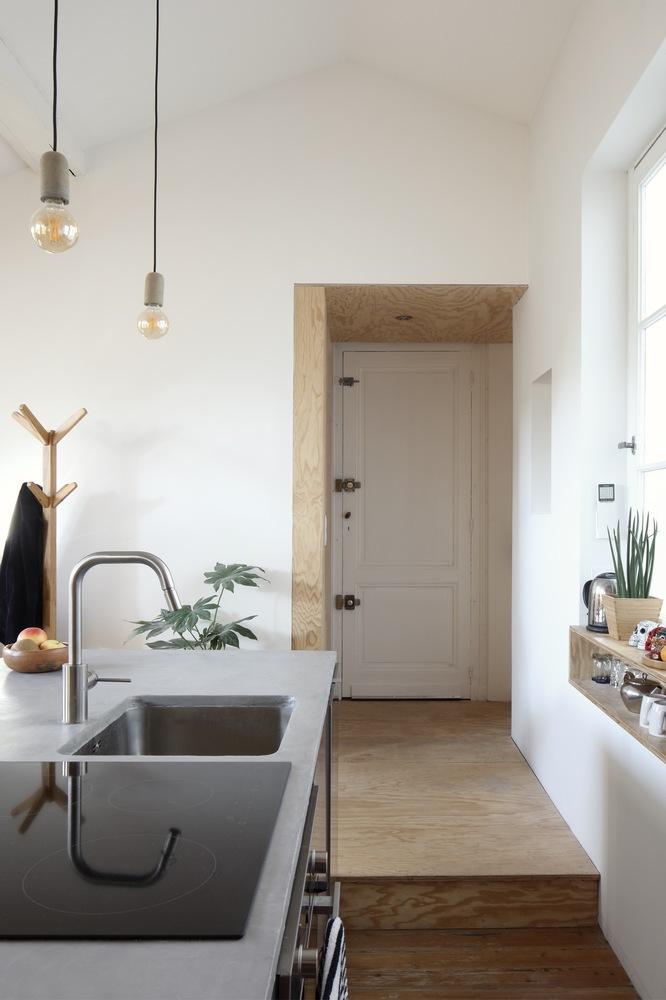 The platform also smartly provides great storage space that all at once function as a sofa or an extra bed. These streamlined architectural elements of beams and blocks also lend to interesting visual contrast against the characterful decor items and accessories. When it comes to designing small spaces; it is all down to utilising each detail with multi-purpose consideration.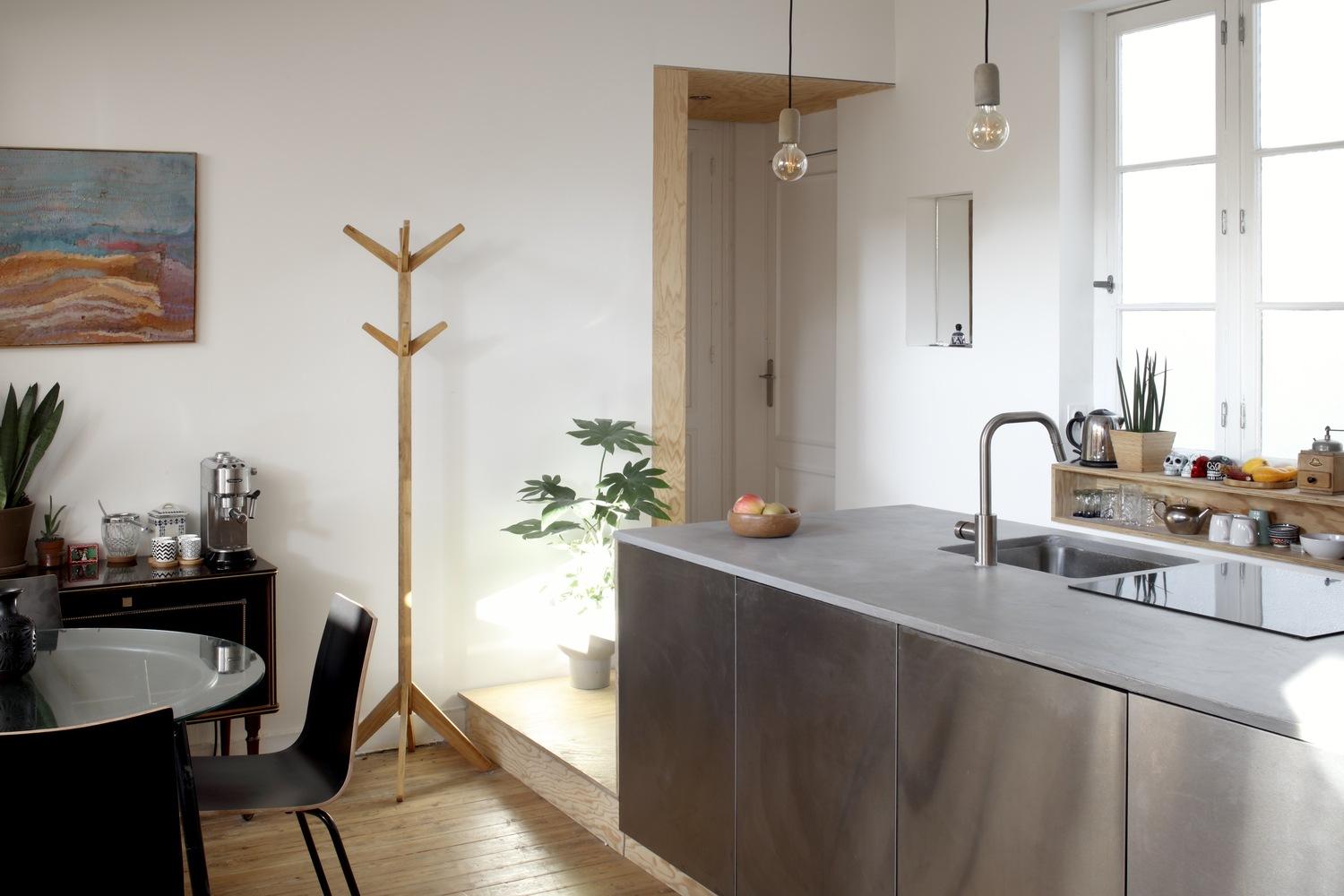 On one side of the living room is a narrow ladder that takes you up to a small corner of the attic where an extra double bed sits. The kitchen and a bathroom sit nearby. Despite the small space, the bathroom features a sizeable tub sure to delight those seeking to relax with a hot soak after a long day.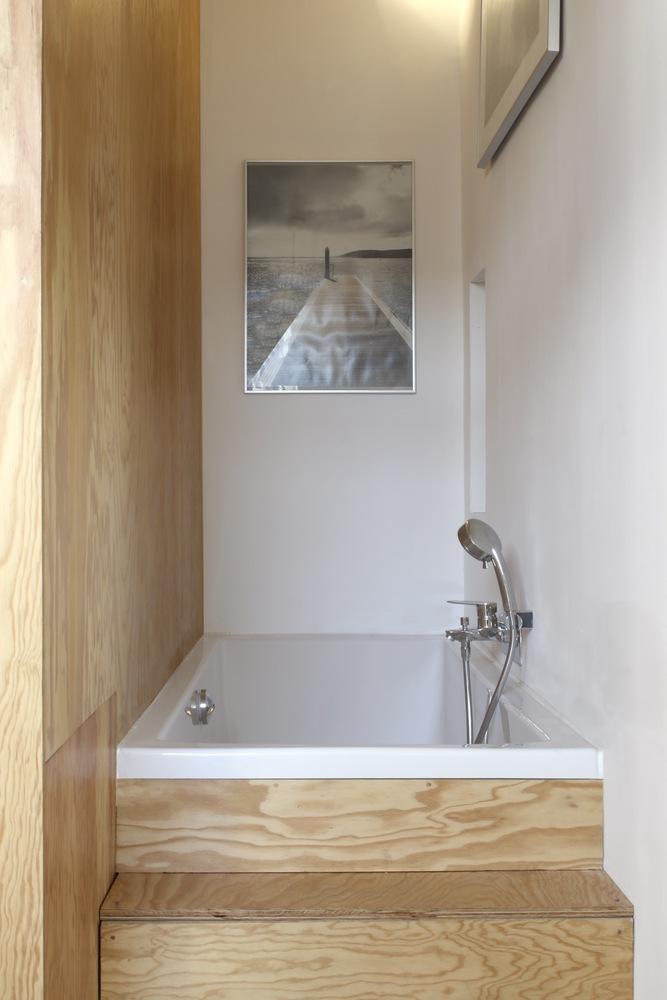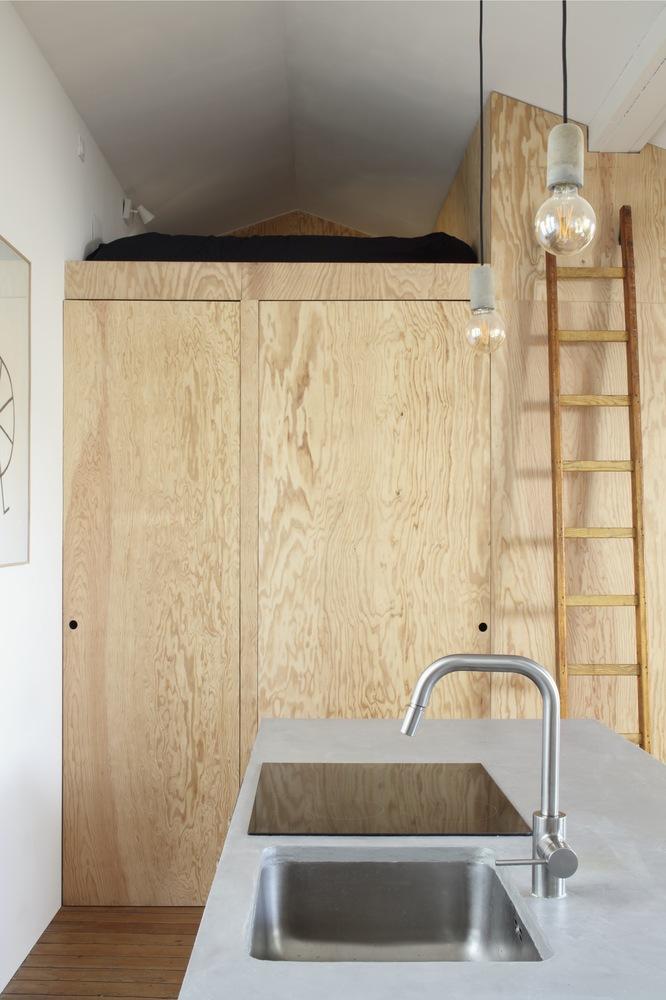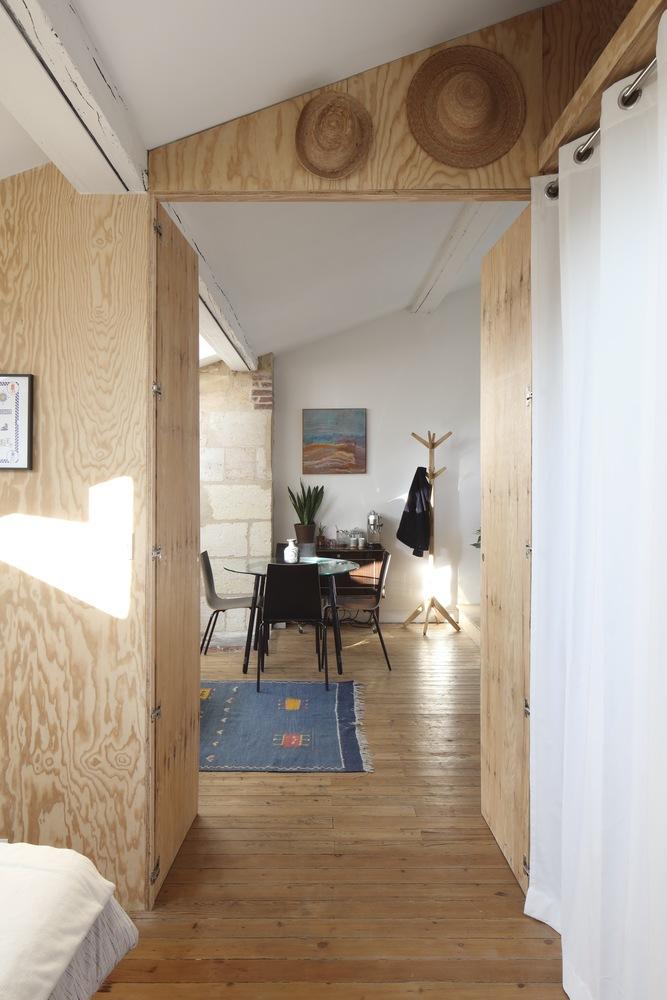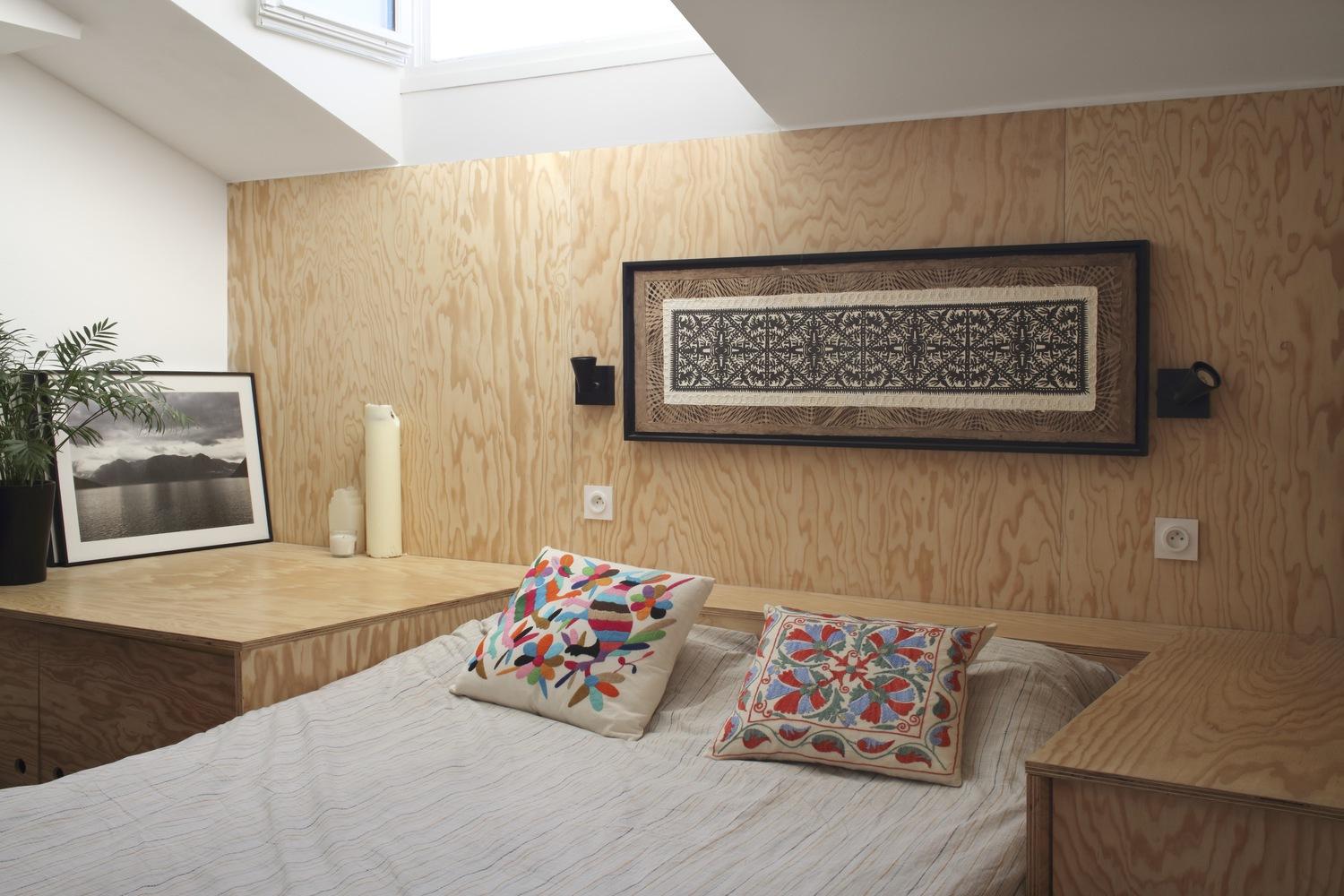 Steps away separated from the living room by a thin wooden door is the master bedroom, where a double bed rests underneath a beautiful sky roof that is built directly above the bed. Whether that be natural sunlight or Bordeaux's starry night skies, the beauty of nature takes centre stage through all hours of the day for the inhabitants of this charming home.
Photography by Agnès Clotis
See also: Making History: The 120-Year Story of Giorgetti