Space, in a compact and busy city like Hong Kong, is a luxury; likewise are peace and quiet. Yet these are the very qualities incorporated by Starz Pasha to this family home for four, creating a cosy dwelling where soft and serene touches mingle harmoniously with modern and high-tech functions.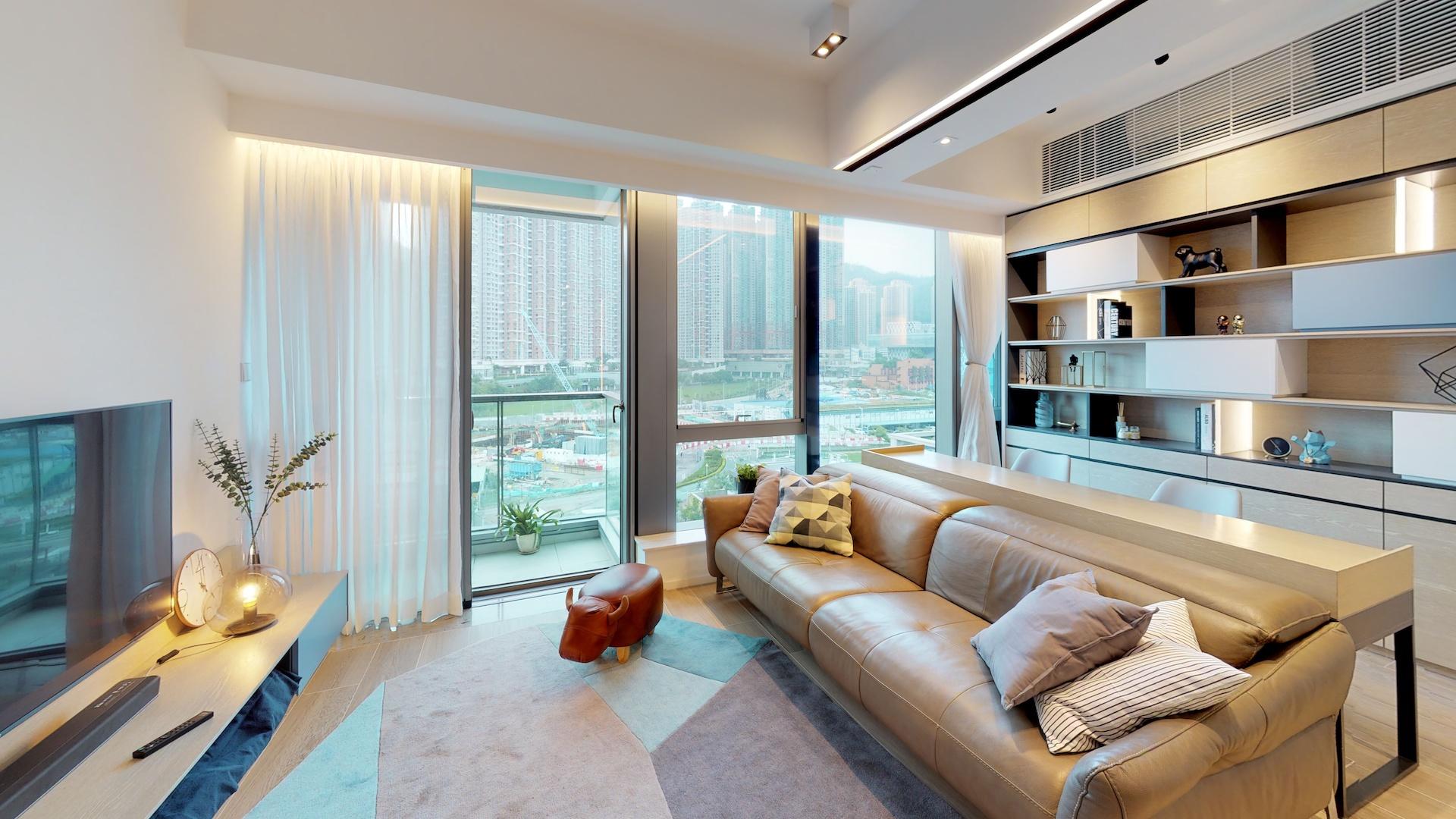 Measuring 829sqft, the apartment features a neutral palette complemented by blue accents and wood textures. Floor-to-ceiling windows, occupying the length of the living area, illuminate the interiors with natural light while opening up the space to views of the neighbourhood.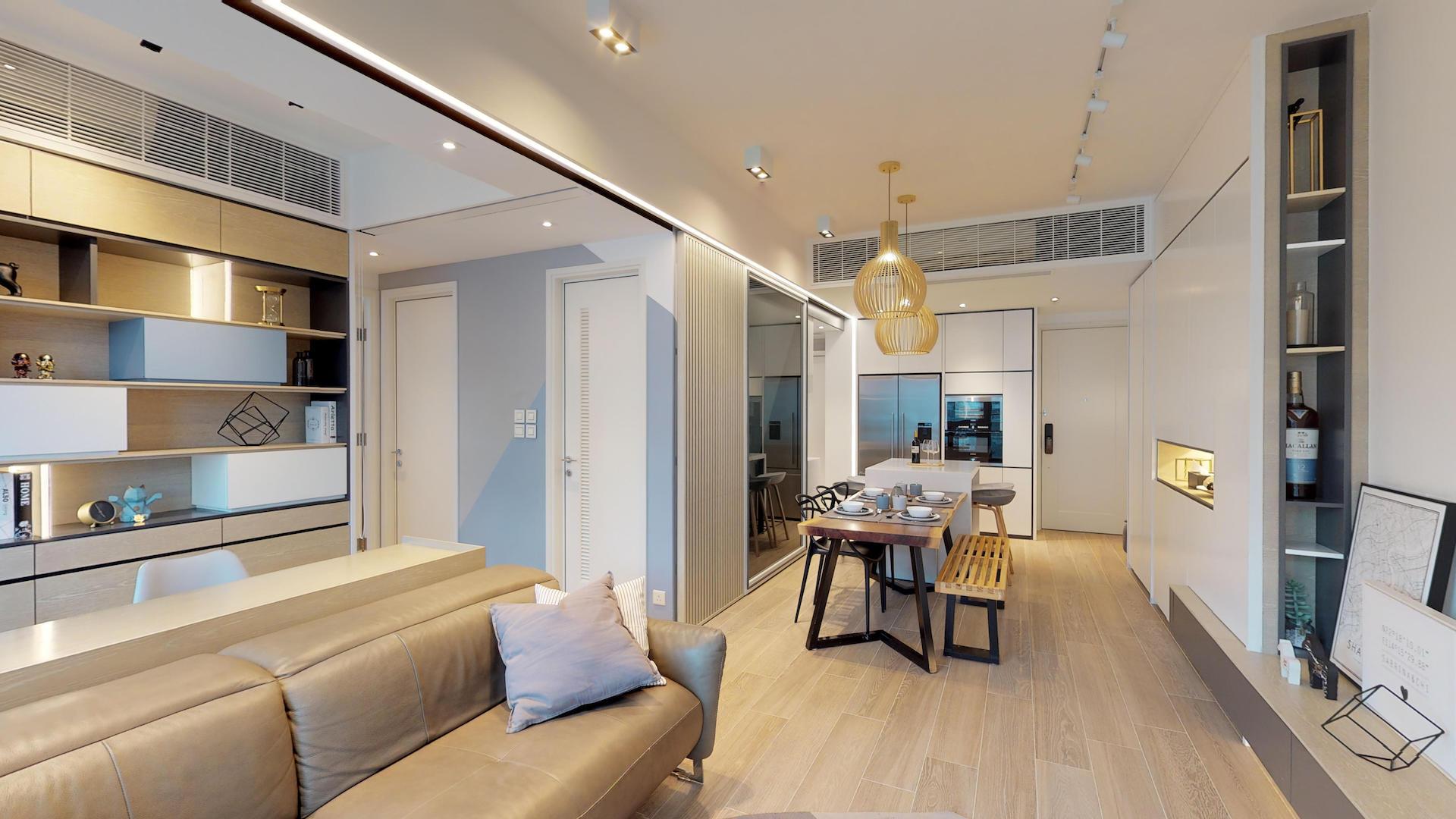 "The residents wanted a spacious and cosy home with a soft, relaxed environment," says the team of Jay Leung and Maggie Mo, directors of Starz Pasha. "They also wanted their living area to be as large as possible." Out of the original three bedrooms, one has been turned into an open-plan study. The team also went out of their way to factor in flexibility, allowing the study to transform into an additional room with the help of a sliding panel and blinds in the corridor ceiling. "We believe it is important not only to fulfill all of our clients' needs and requirements, but also to think of ways that will improve their lifestyle," says Jay.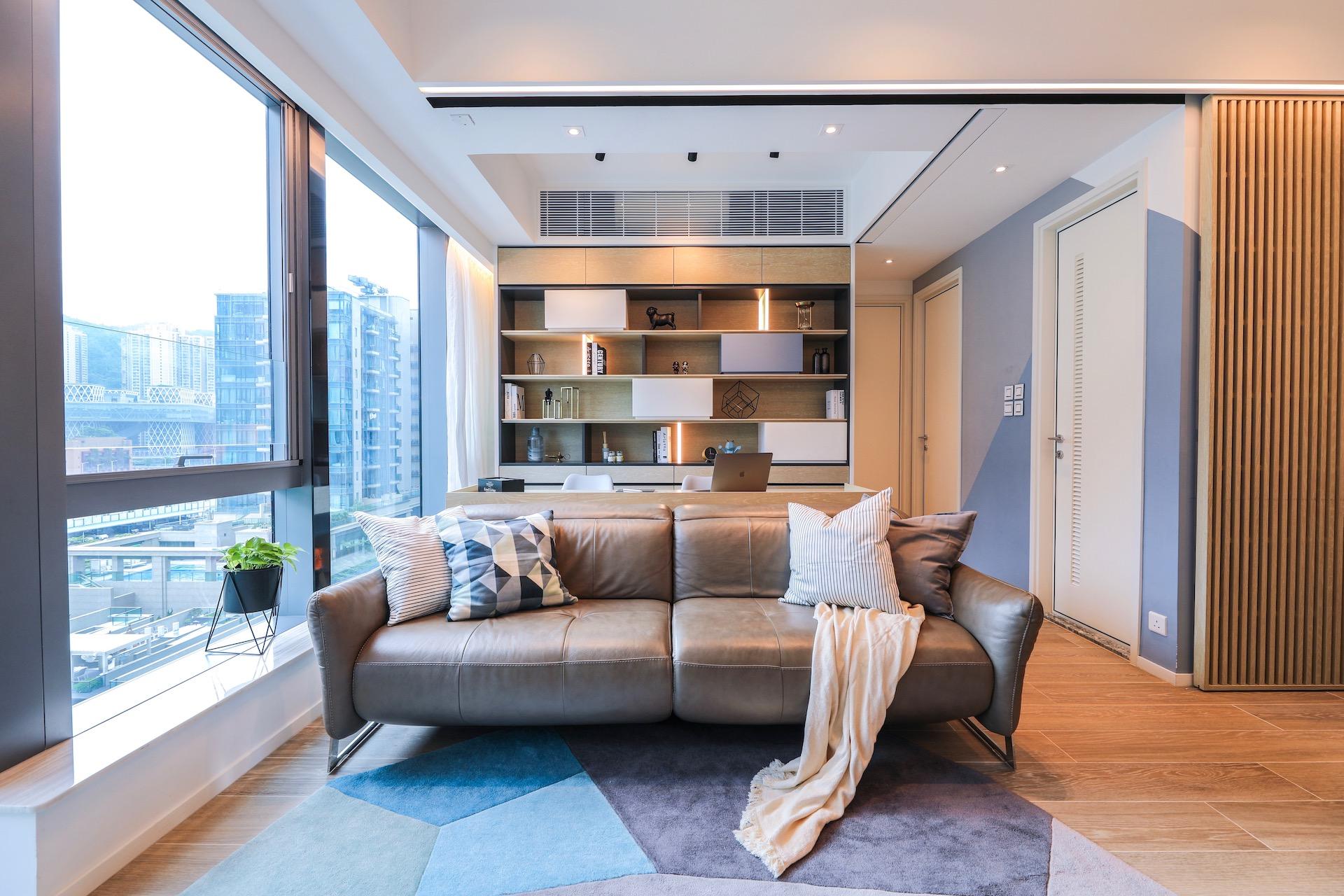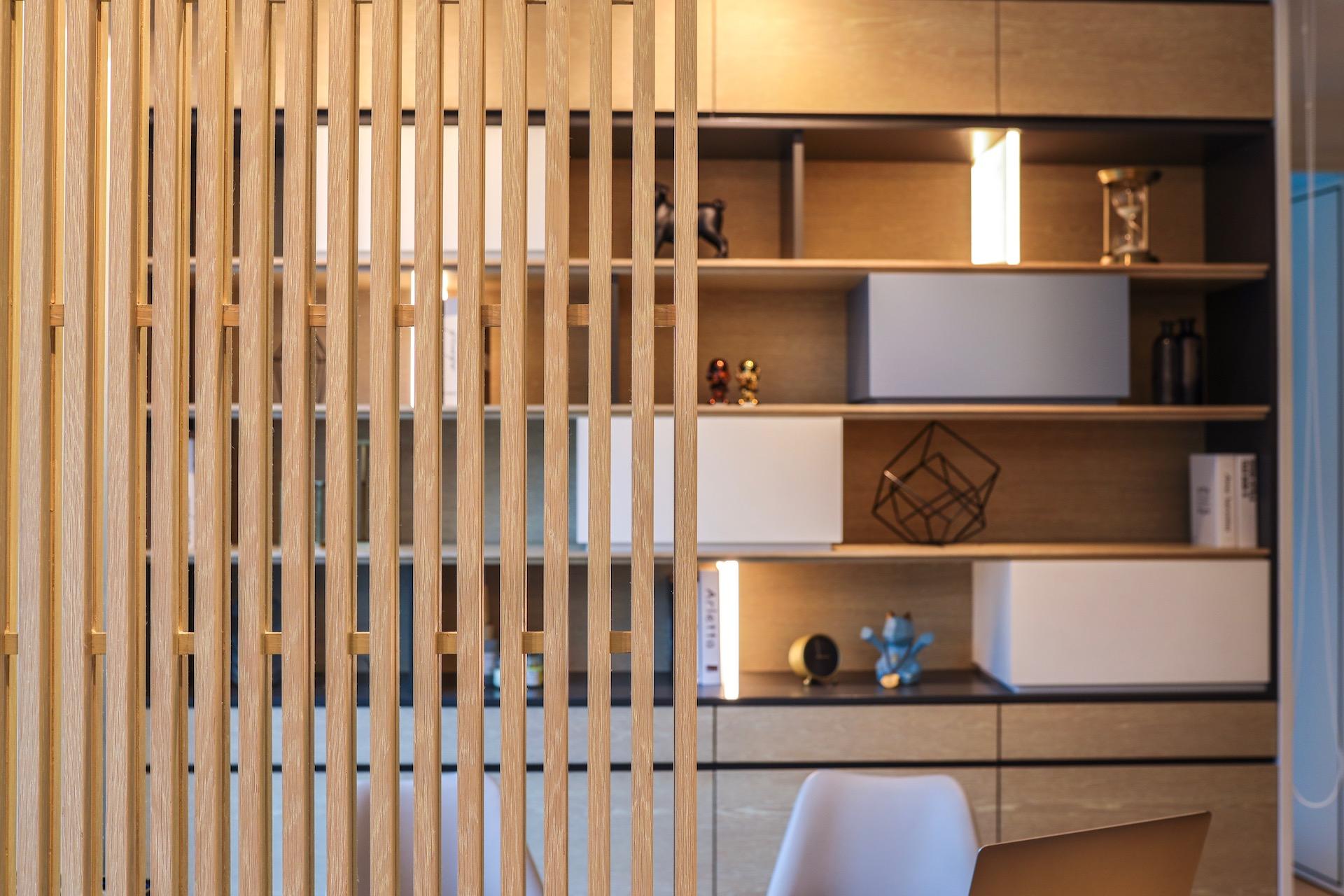 Another reflection of this is seen in the entertainment area, which feature a Sony 2.1 CH Dolby Atmos Soundbar HT-X8500. "The residents, at first, were not big music fans, nor were they aware of what high-definition audio-visual entertainment features can provide as they are busy, full-time working parents," says Jay. Nonetheless, the couple agreed to the team's proposal to install the sleek Soundbar in the living room. "The Soundbar is the perfect choice for our client, since it has a slim and sleek design that does not overpower the TV, yet is powerful enough to fill the room with sound. It also works wirelessly, so the family can stream their favourite albums and playlists with just a few taps on their smartphones. The Soundbar can be connected to the TV as well, so they can enjoy theatrical movies at home."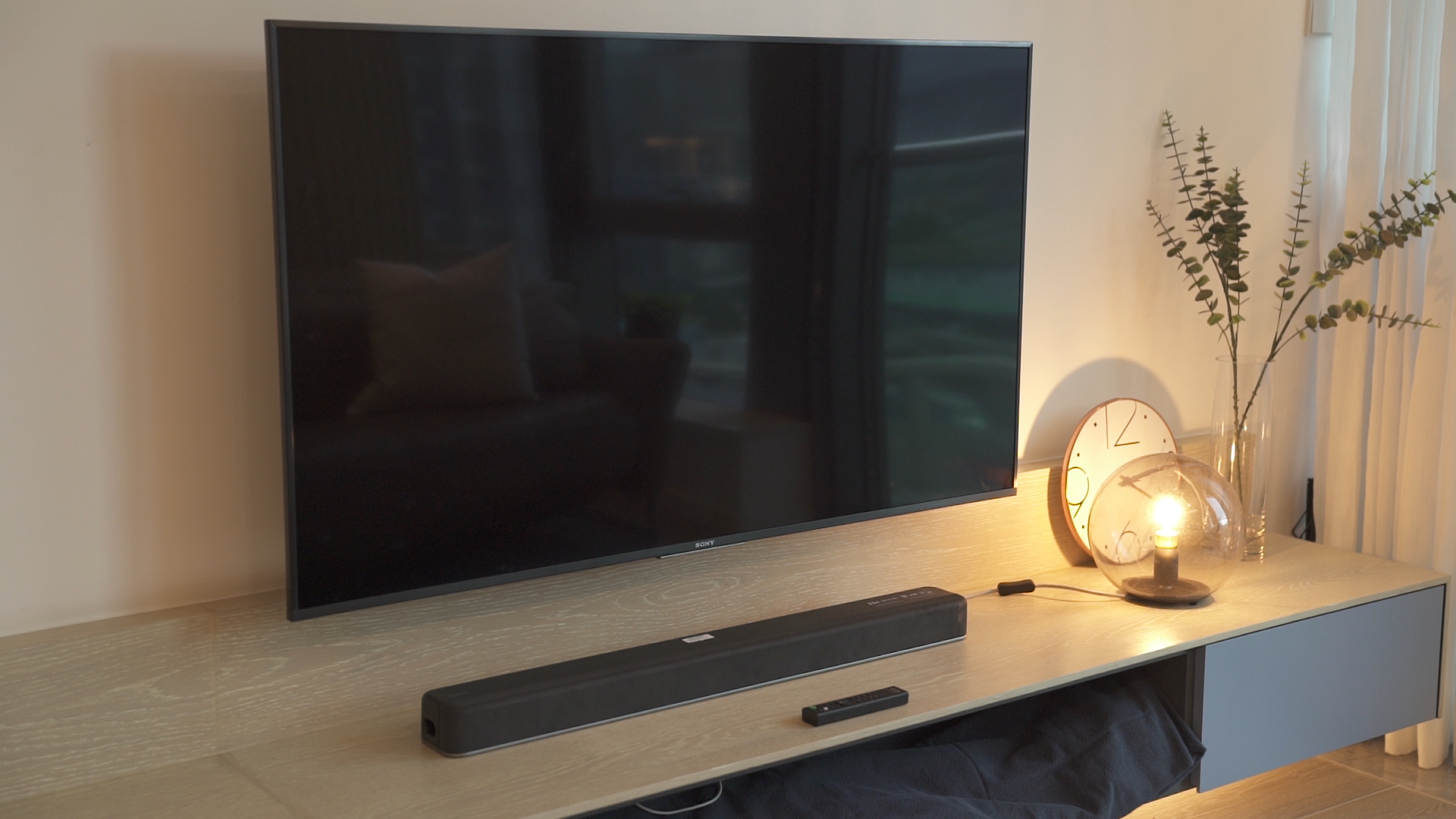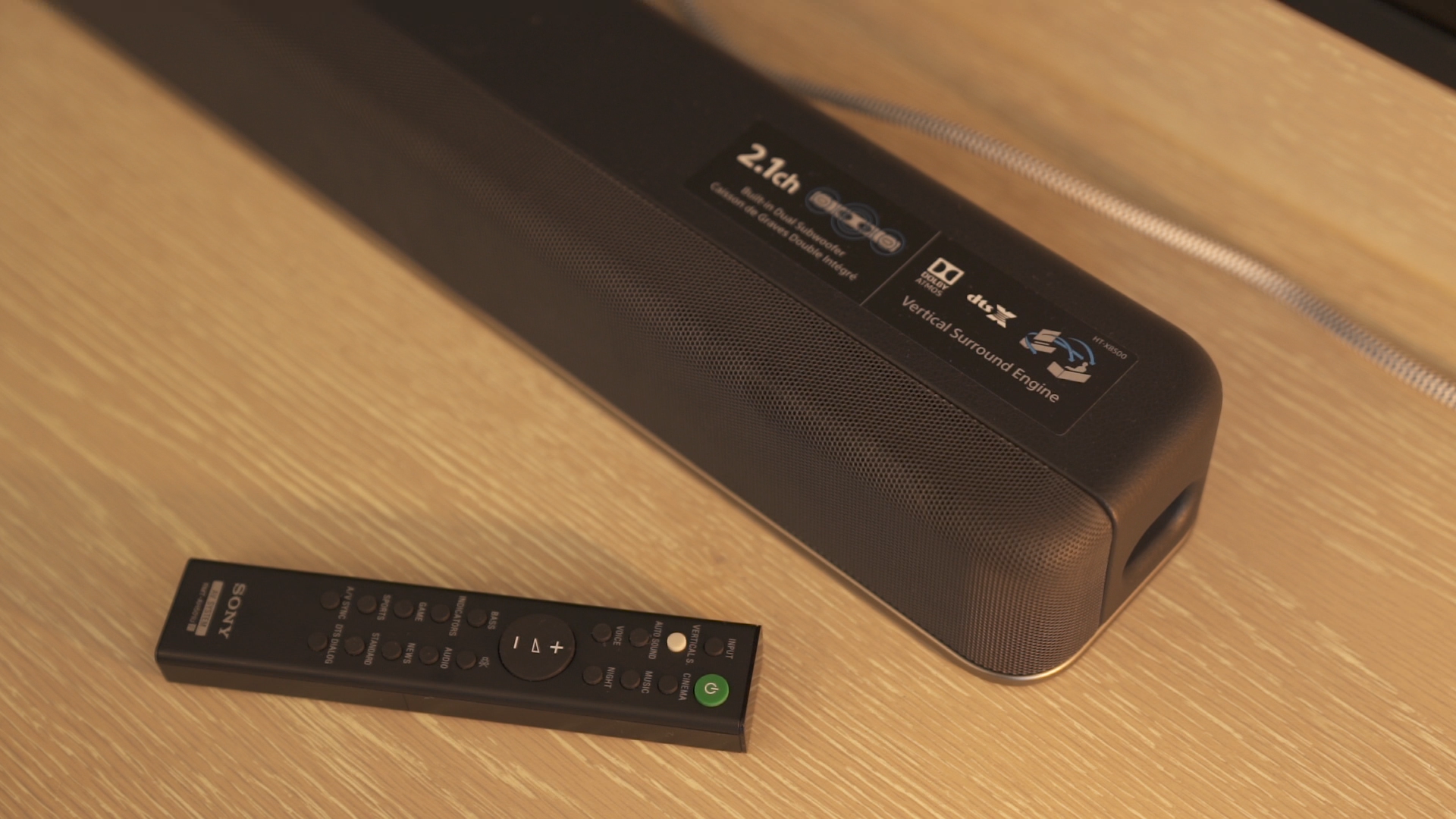 It's a small touch that makes a striking difference, particularly in a family home set right in one of the world's busiest cities. "The most challenging aspect of this project is combining the living, dining, and kitchen areas, including the small bar, within an 829sqft apartment," says Jay. Yet they did, successfully, and with help from the little things – from colours and textures, to the flexible open-plan layout, to sleek technology. Switched off, the home is a cosy nest; switched on, it's an entertainment haven of its own.