Architect Carmine Abate creates an avant-garde interior for Blessing's fashion boutique store in Castellammare di Stabia, Naples.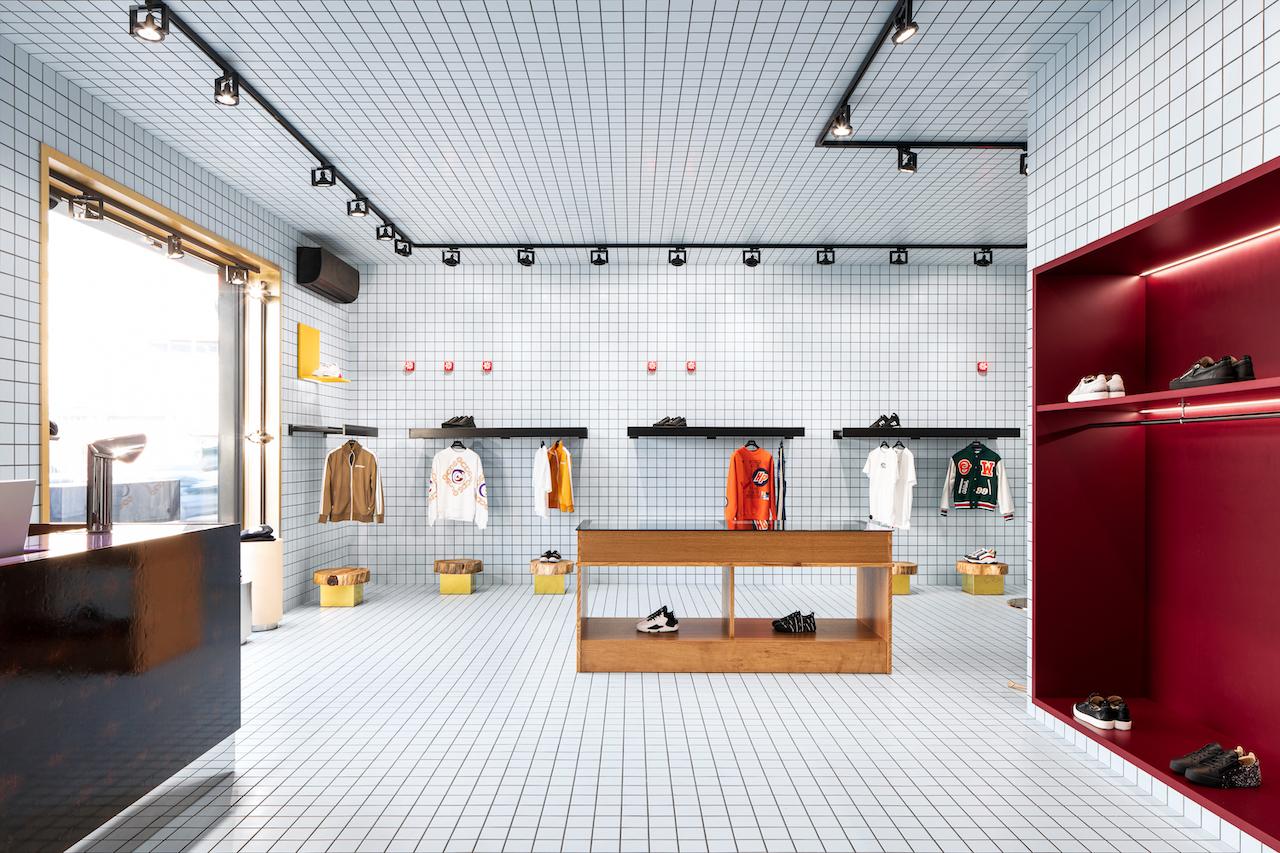 At Blessing's second fashion store, some 20,000 tiles sprawl across the walls, floor and ceiling. They are coloured with thin celestine and backdrop the new shades of colour: Cartier red for the wings and imperial blue for the curtains.
The design choice is no easy feat. "Since the walls do not perfectly line up with each other, it's hard to create a floor with the tiles and make it coincide with those of the walls," says Abate, who adds plasterboard walls to align the corners and cover every corner.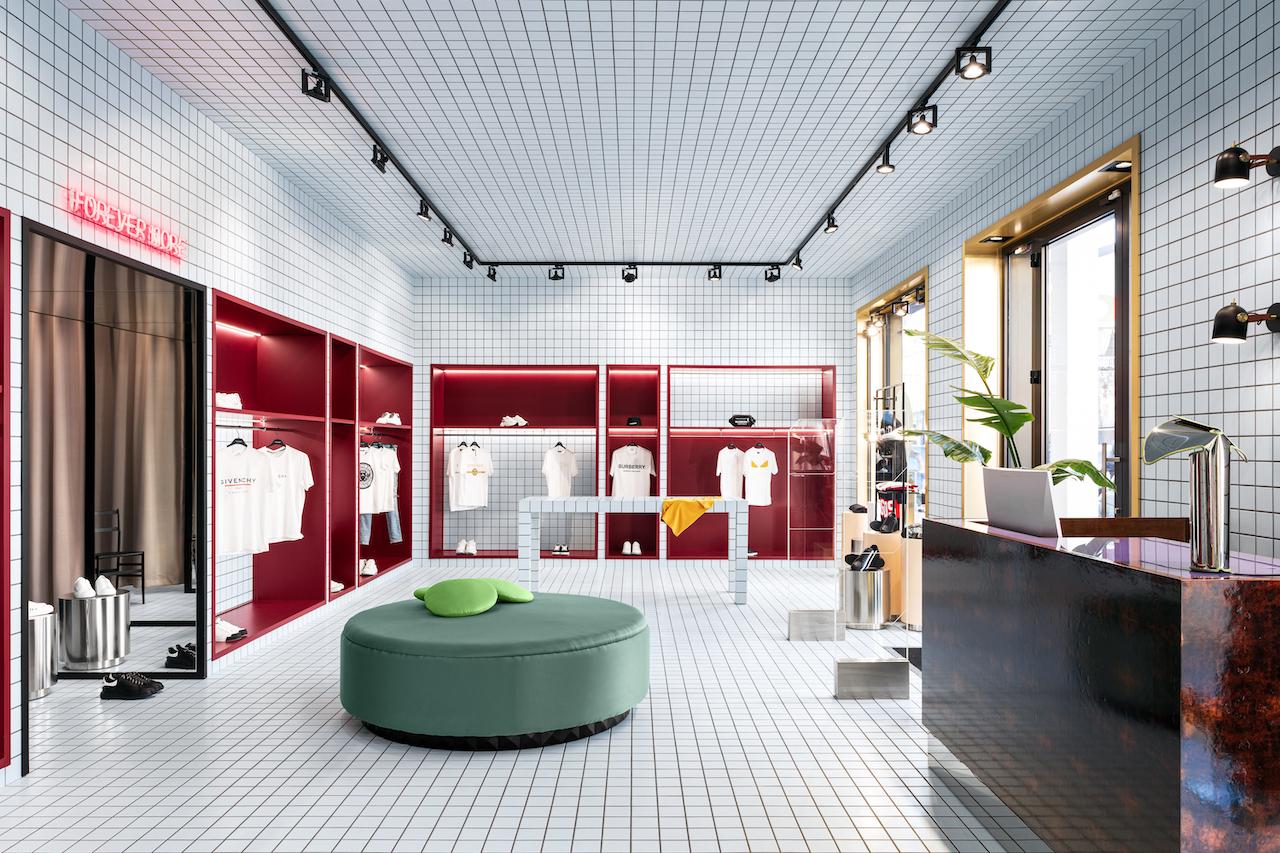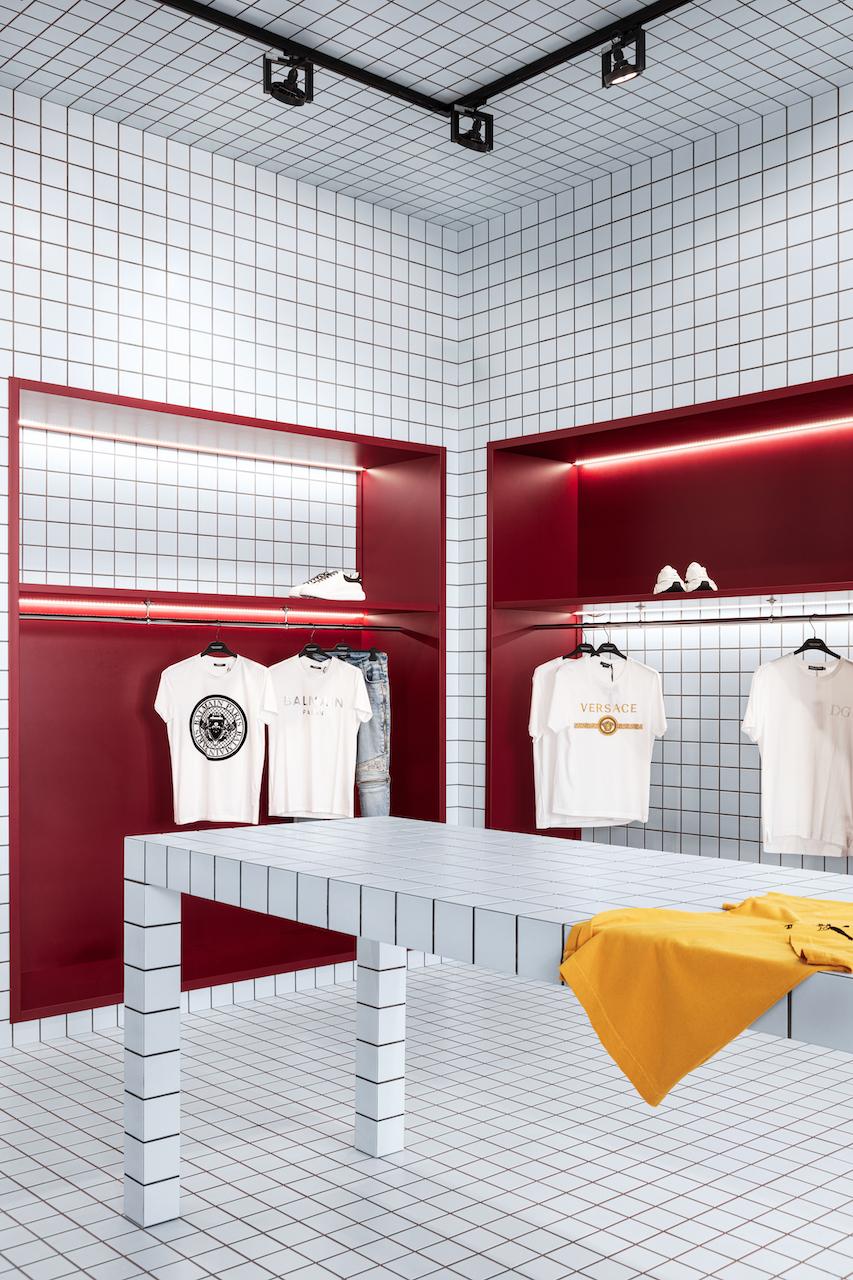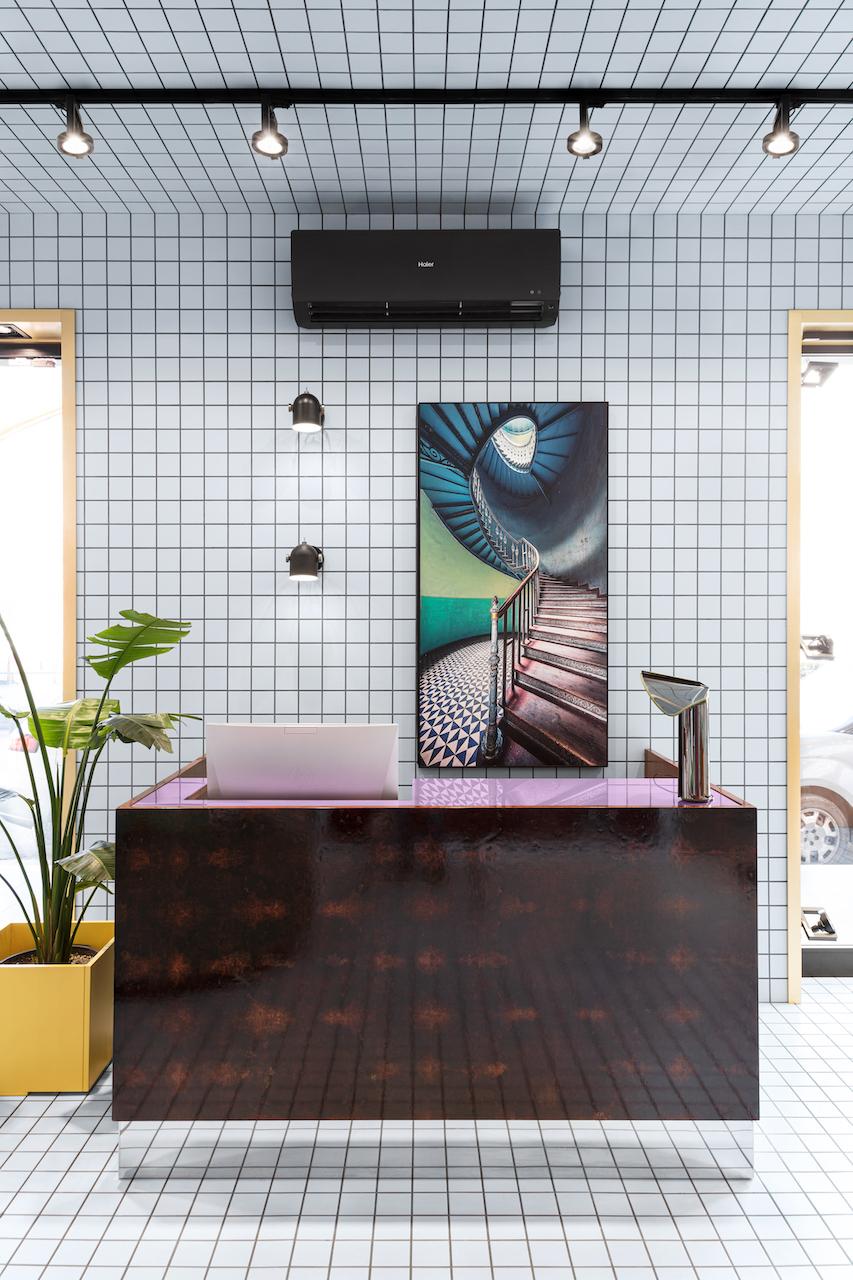 Iconic design pieces including the "Superleggera" chair by Gio Ponti and the "Chiara" floor lamp by Mario Bellini complete the scene. The young Neapolitan architect also decks out the space with walnut briar case, diamond-tipped wood and tree trunks on gold cubes.
While the mirror creating a mise en abyme effect will no doubt become a photogenic area, the red neon that reads "FOREVER MORE" is a touching tribute to the Irish musician Roisin Murphy, paying homage to her sophisticated looks and musical flair.