Perched right in the heart of Bangkok, Thailand, local design firm Openbox Architects had envisioned for this two-storey living space to resemble an entire "monolithic piece of marble sculpture".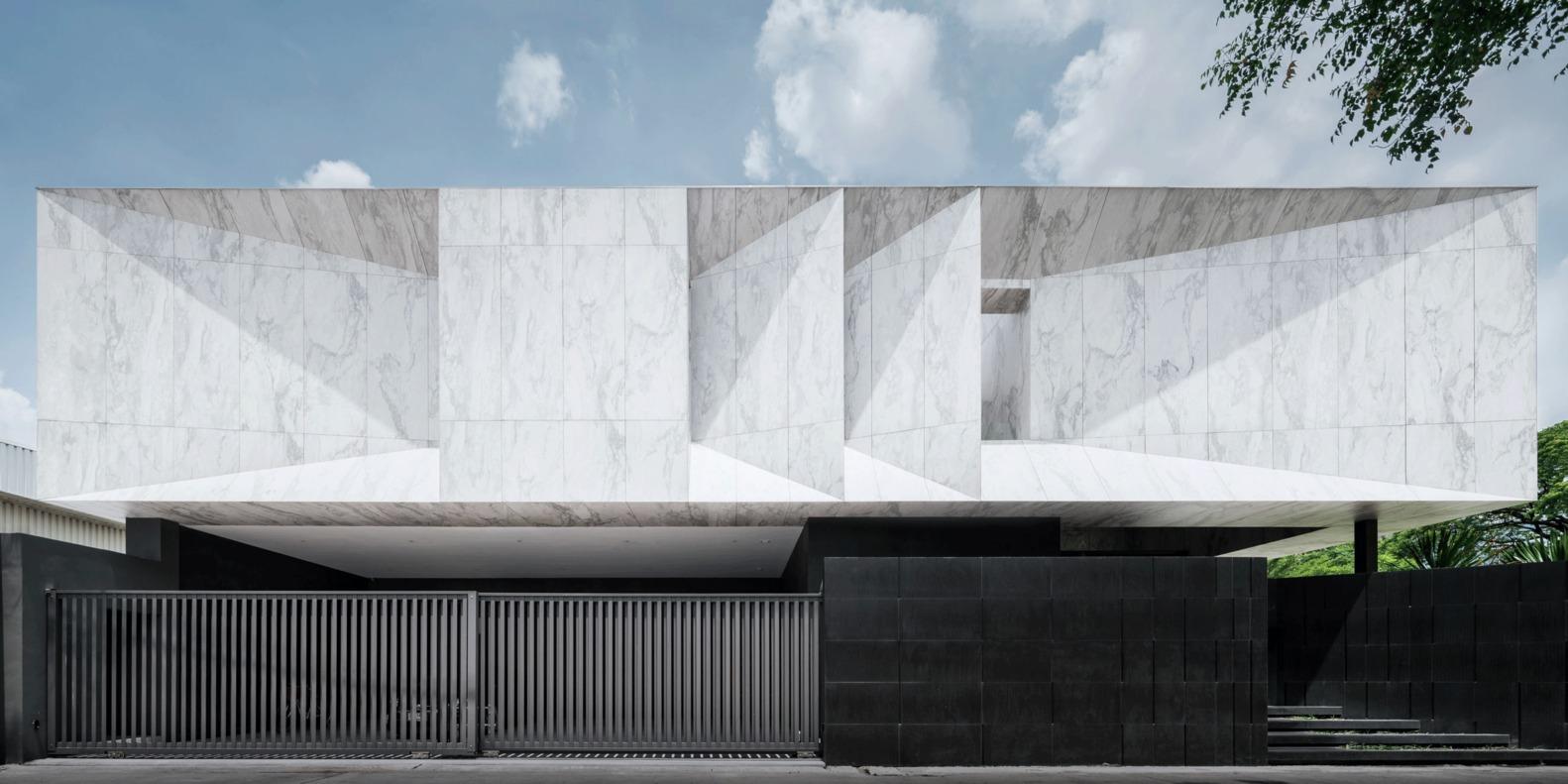 With an upper brick structure that is clad in white marble panels – elegantly adorned in twirls of grey – the mansion certainly does give the appearance of great sturdiness.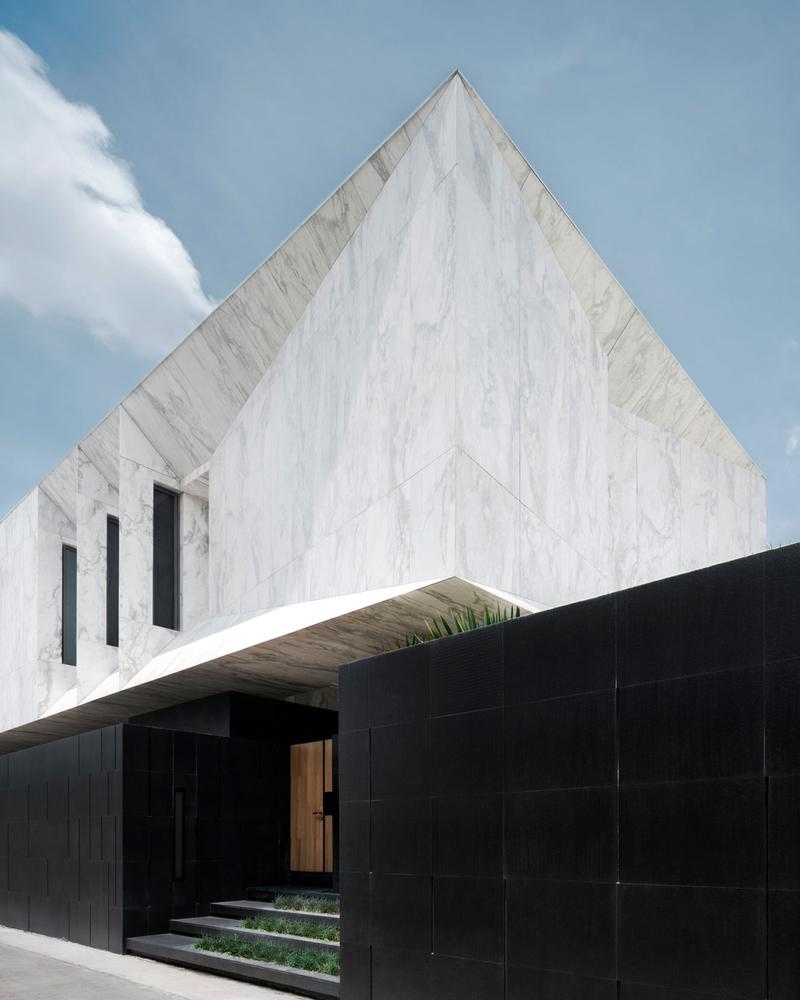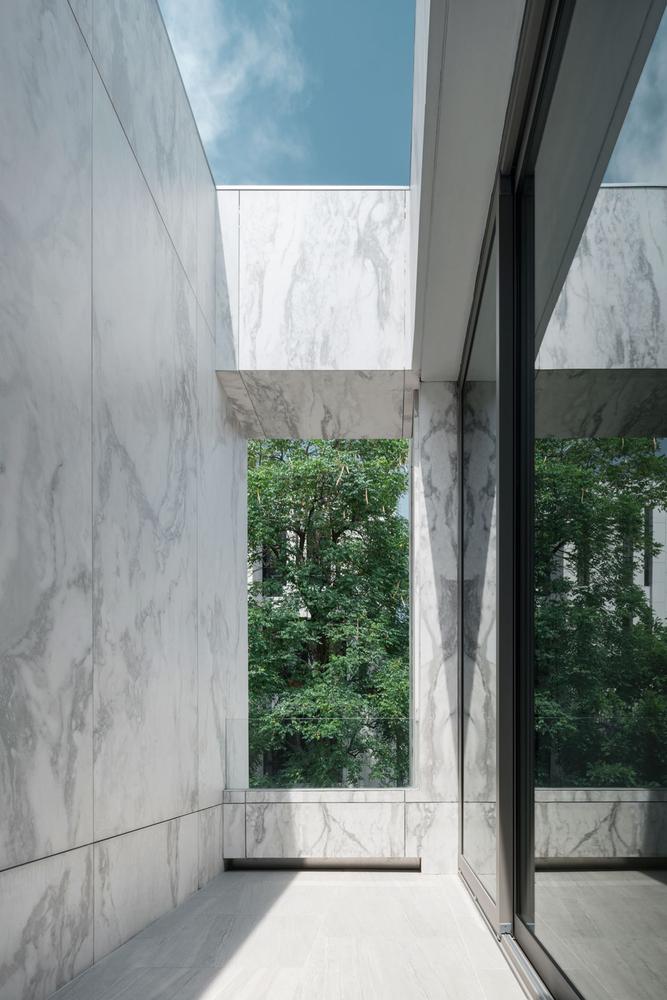 However, upon closer look, you will find that the marble block is in fact cantilevered, supported by several main columns yet with the rest slightly floating in mid-air as if it was defying gravity. This detail uplifted the home and added to its apparent airiness despite its grand stature; it also facilitates natural sunlight to flow from the outer landscape into the central courtyard.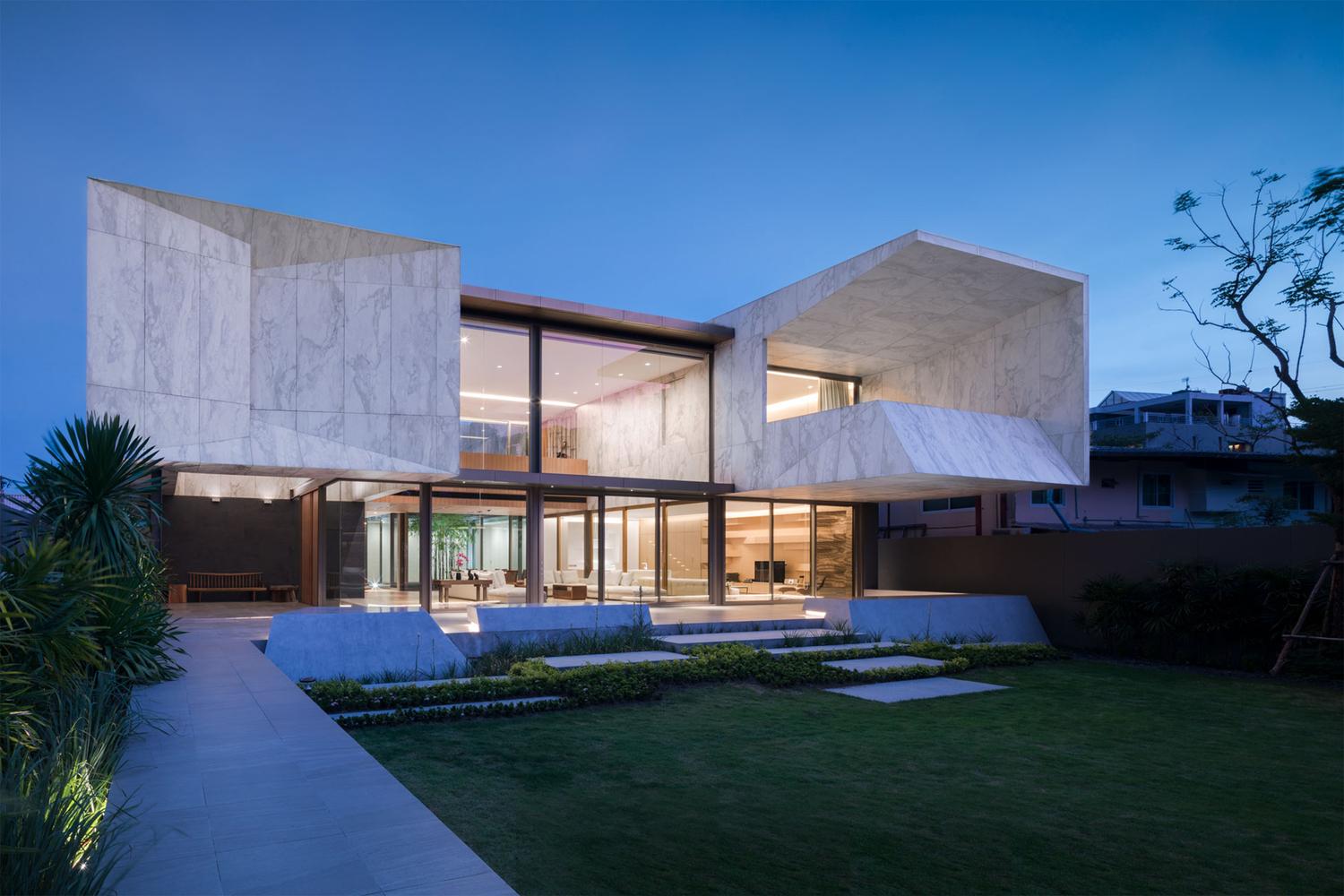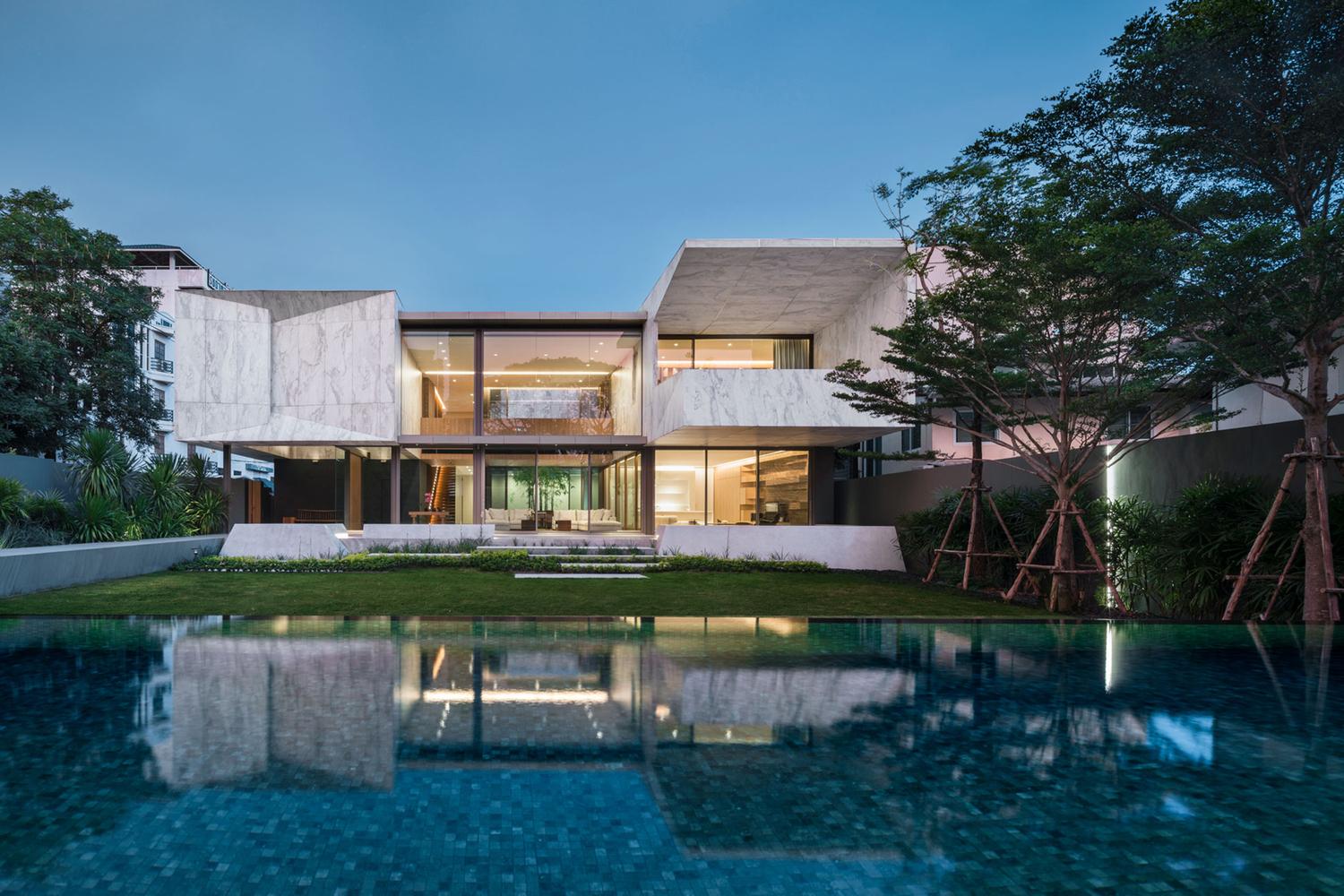 Residual marble fragments and panels are designed into the flooring and walls as part of the home's main design feature. This lends to a beautiful visual cohesiveness with its exterior, the bold detailing of which echo the interior environment created.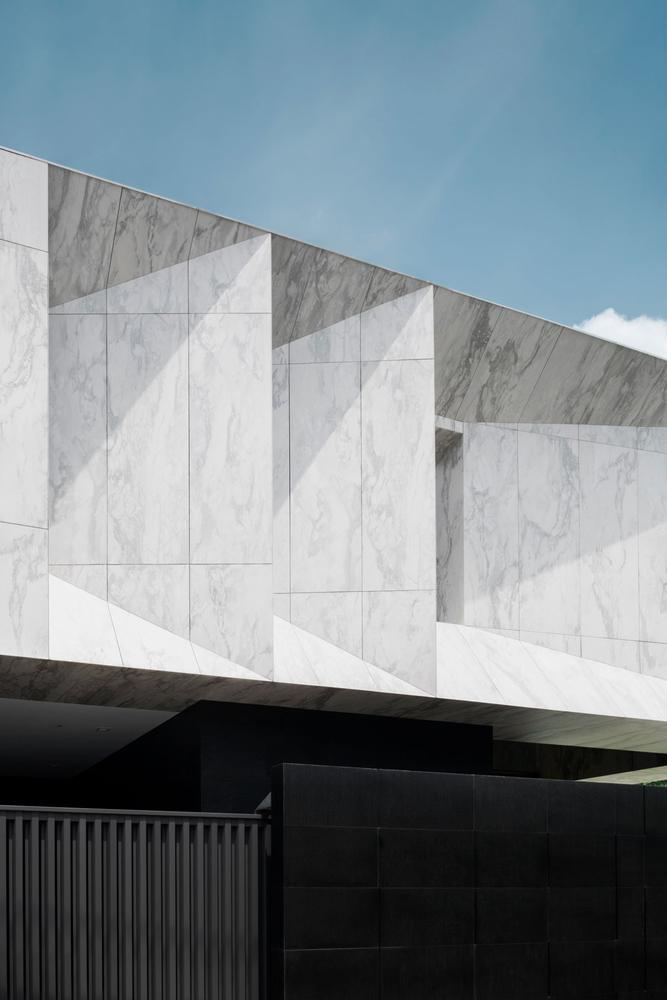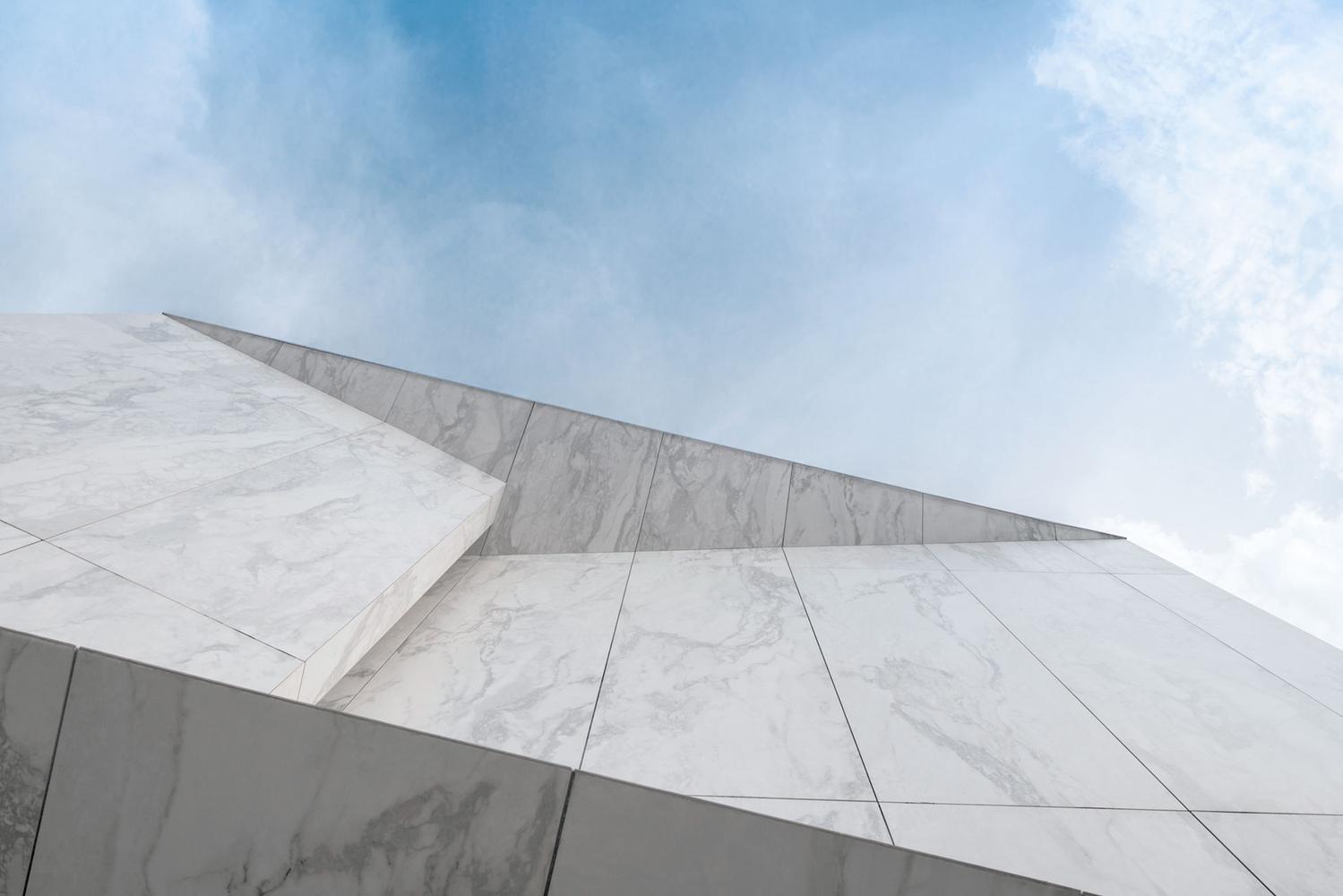 The team at Openbox Architects further plays with shapes and silhouettes by shifting the planes of the building to create unorthodox architectural forms, exploring the tie between shapes and space.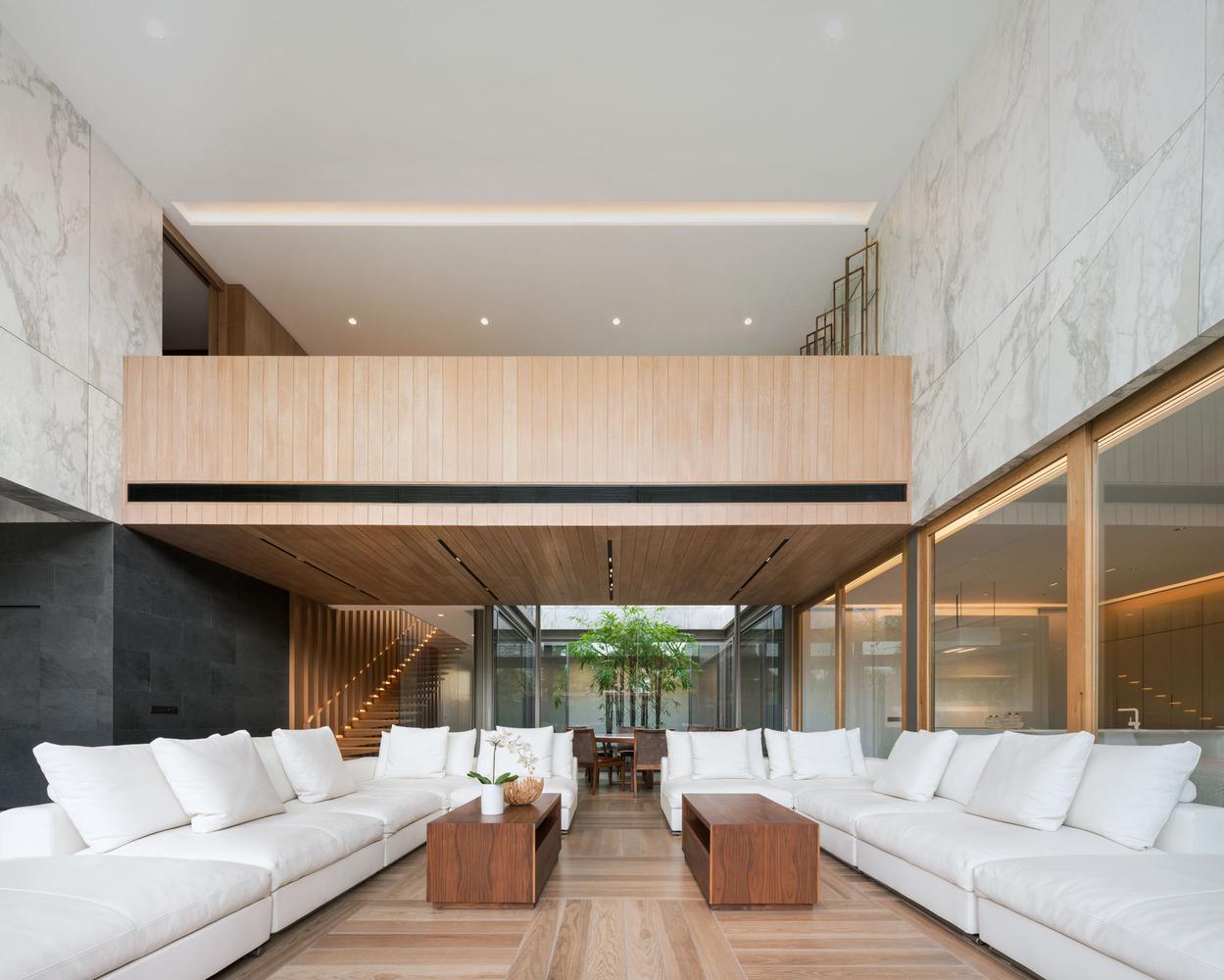 "The concept of tilting of windows towards more open corner of surroundings... contributes to the form of the house," says the architects.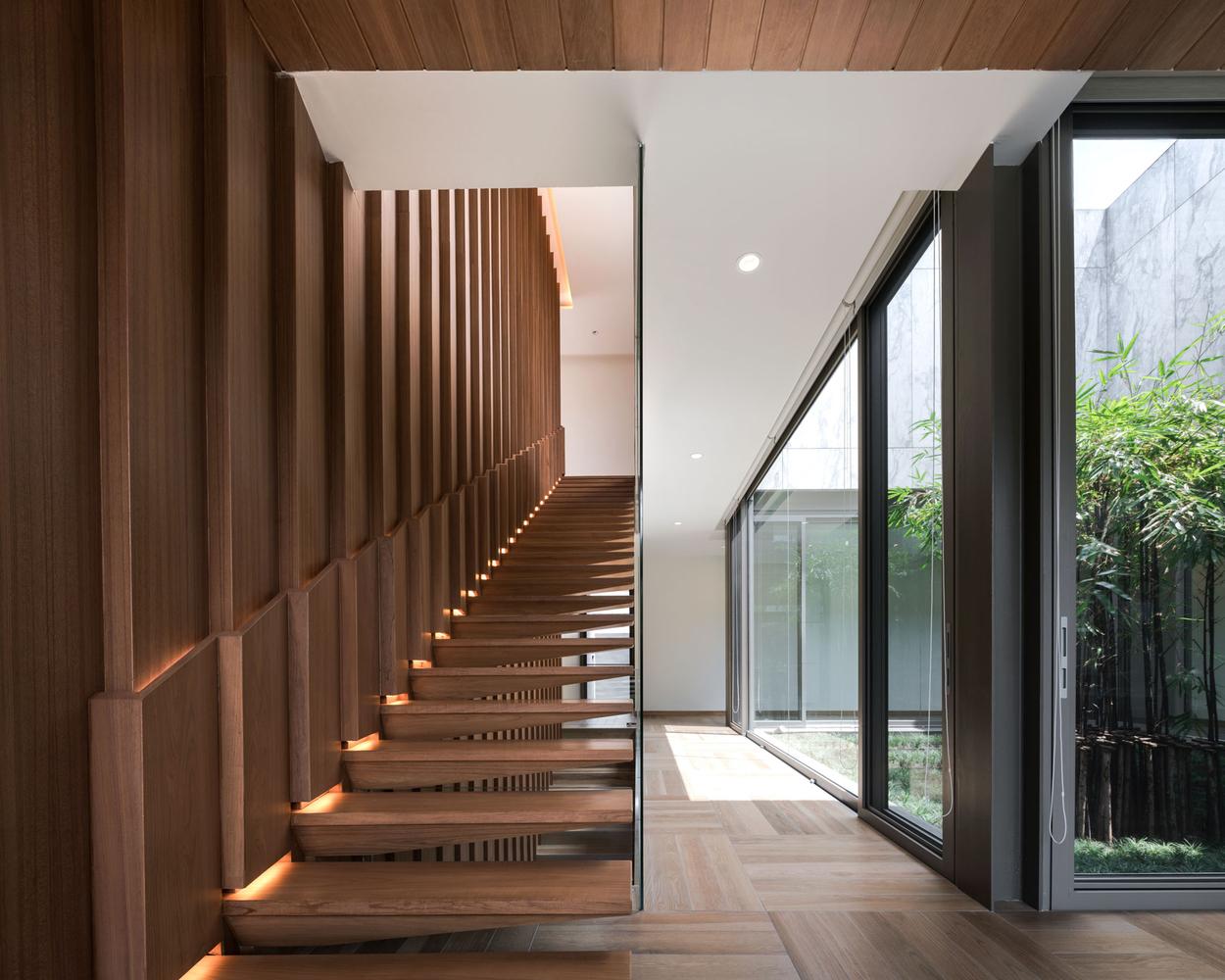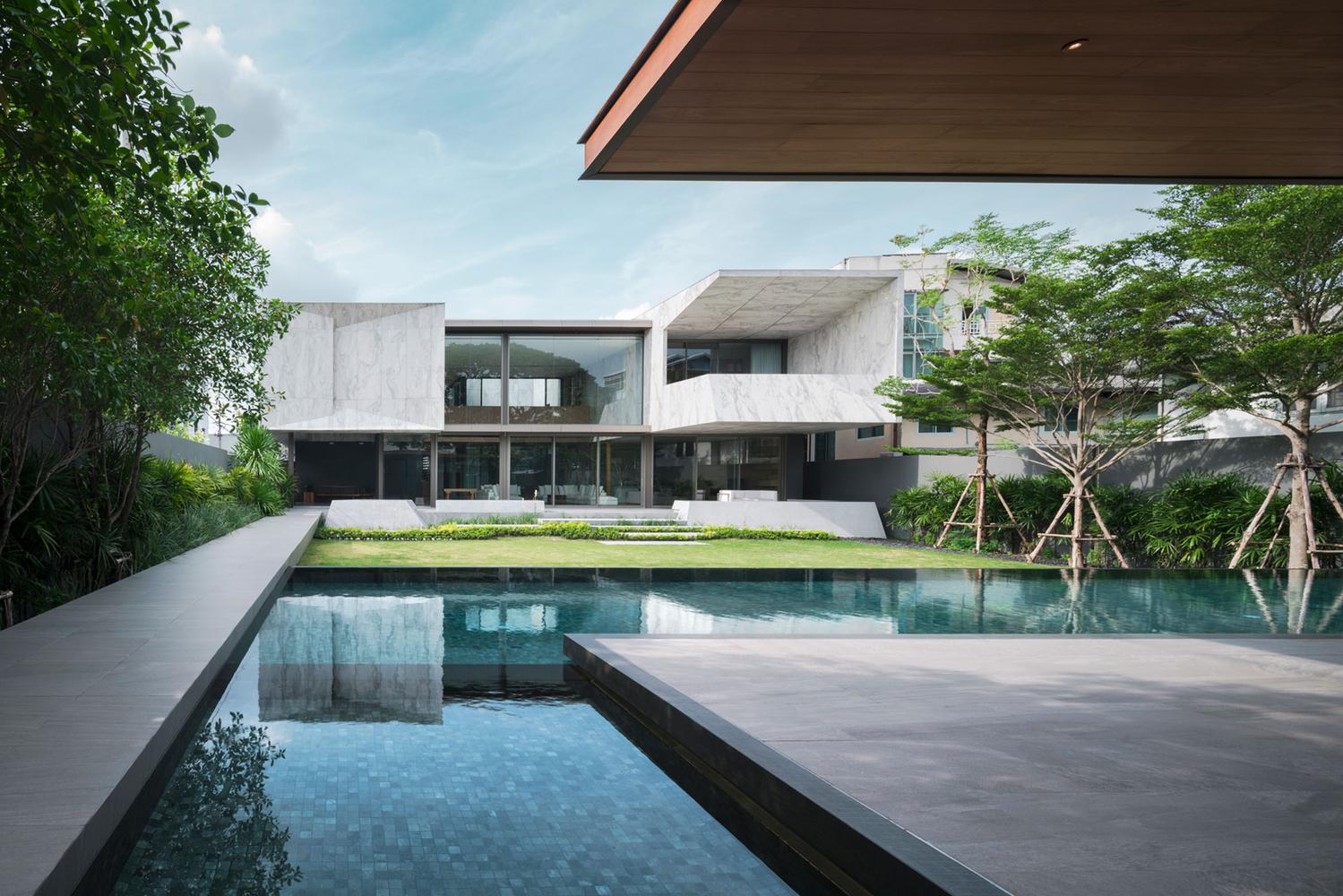 Panels of marble as well as light and dark coloured wood fill the interior, including a striking centrepiece cantilevered staircase that allow for light to peek through gaps, which elevates the home's nature-inspired sensibility. Floor to ceiling windows allow for views of surrounding greenery and plants to stream in.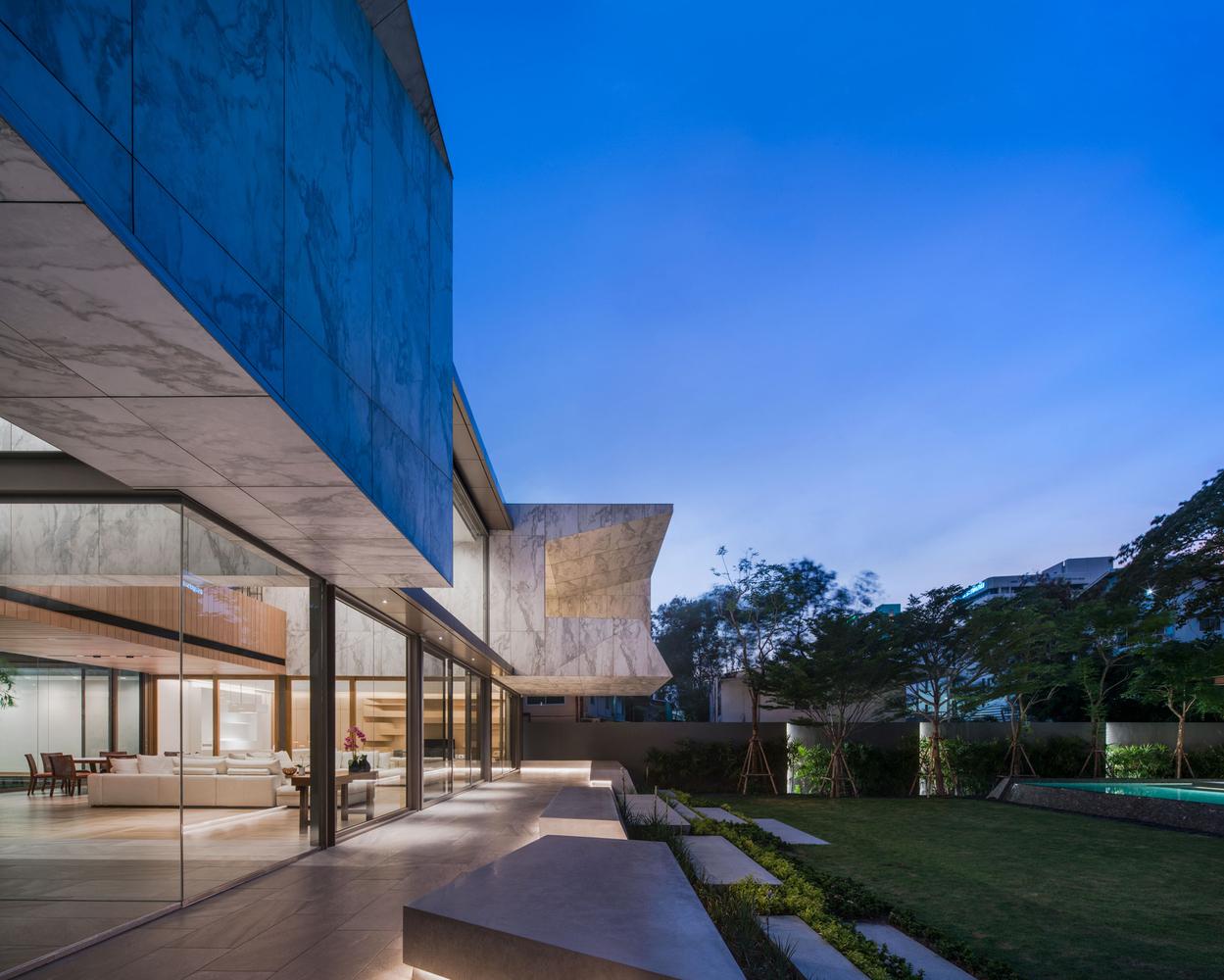 The Marble House sits on one end of an expansive rectangular piece of land; on the other end, there are two towering trees. The architects specifically designed a contemporary, sleek outdoor pavilion built right next to the L-shaped swimming pool to serve as striking juxtaposition against the poetic and natural surrounds.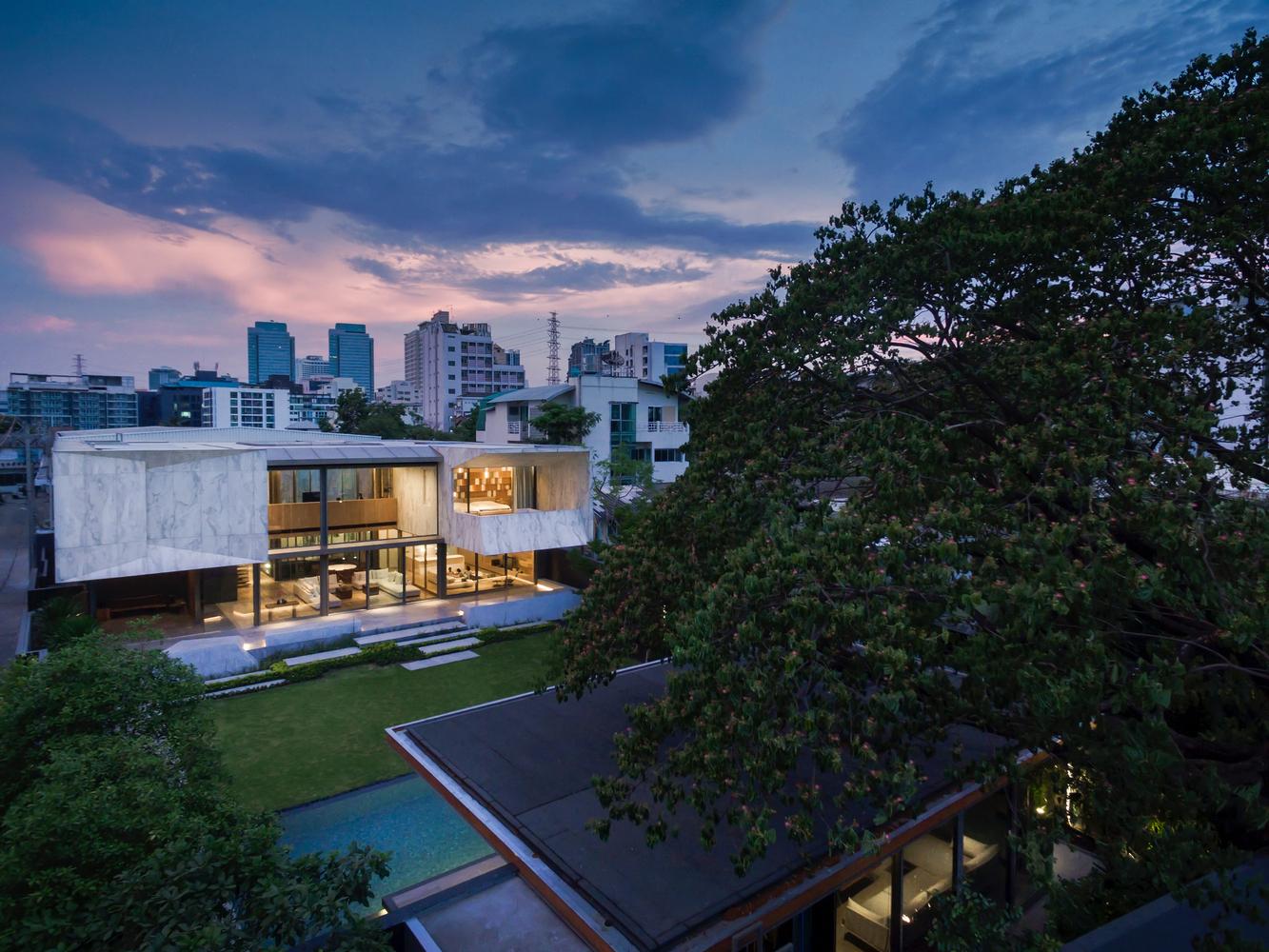 White marble panels were chosen by Openbox Architects as a key material of the home not only for aesthetic reasons; it also offers great protection against Bangkok's glaring direct sunlight as well as regulating temperature inside the home amidst hot summer months.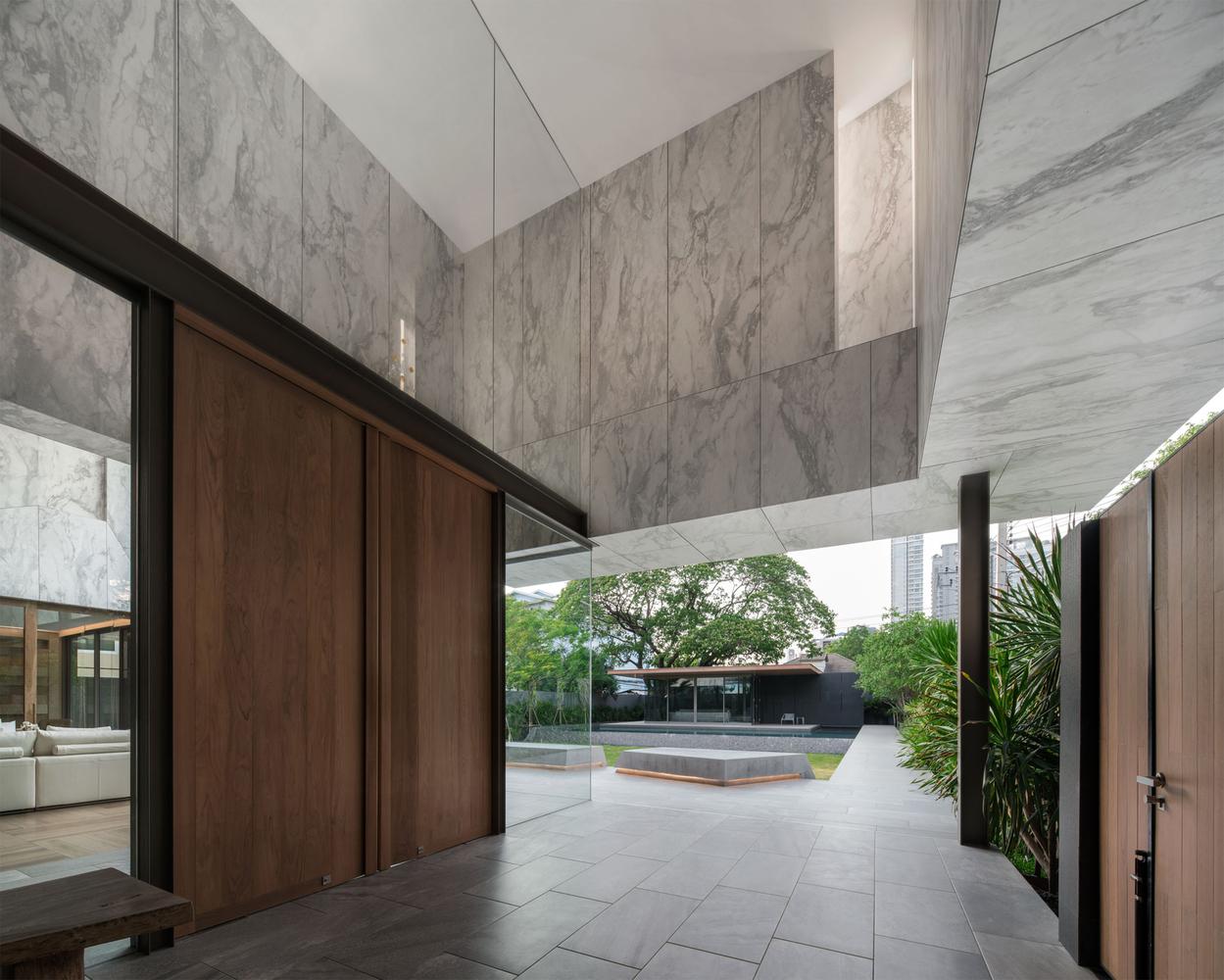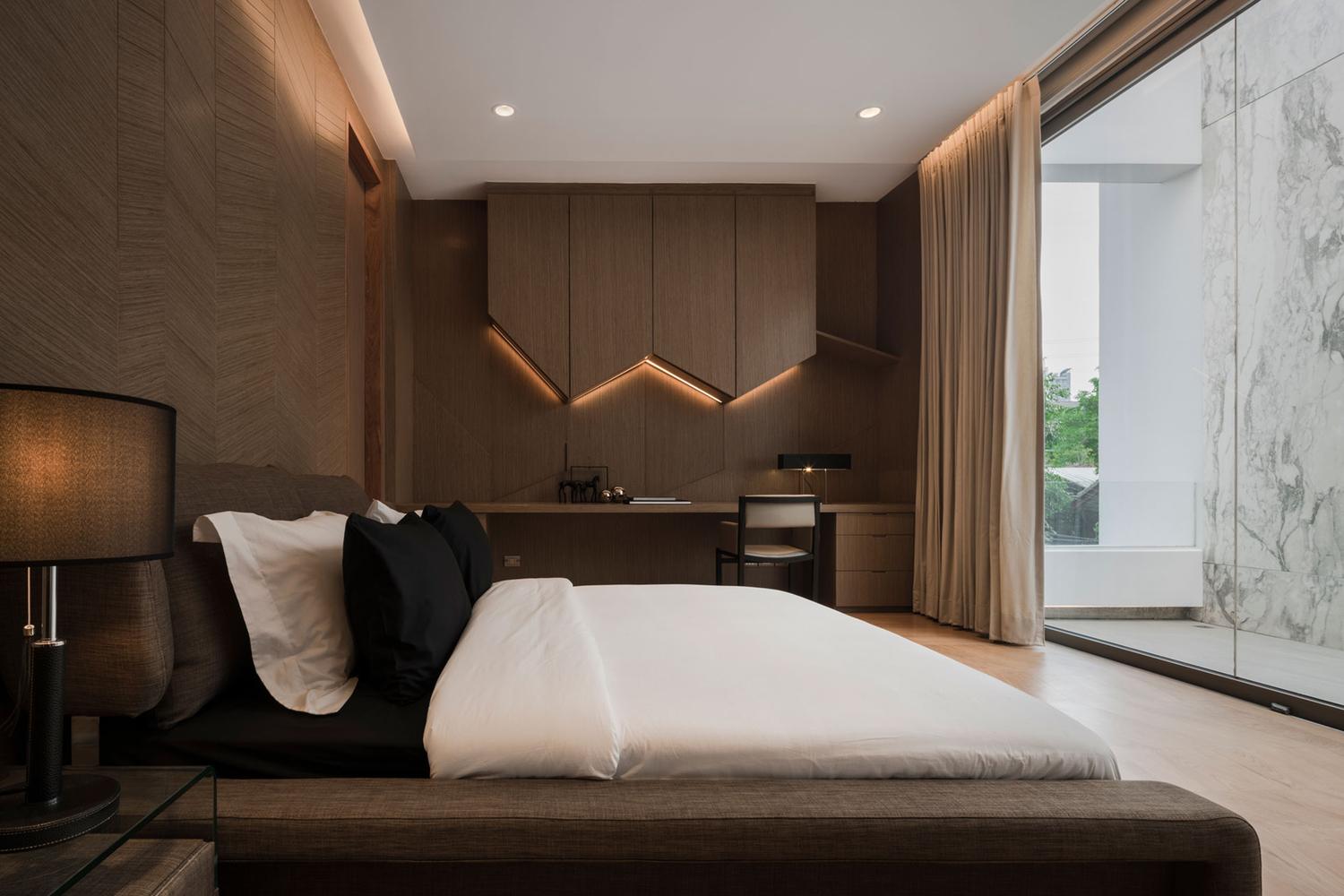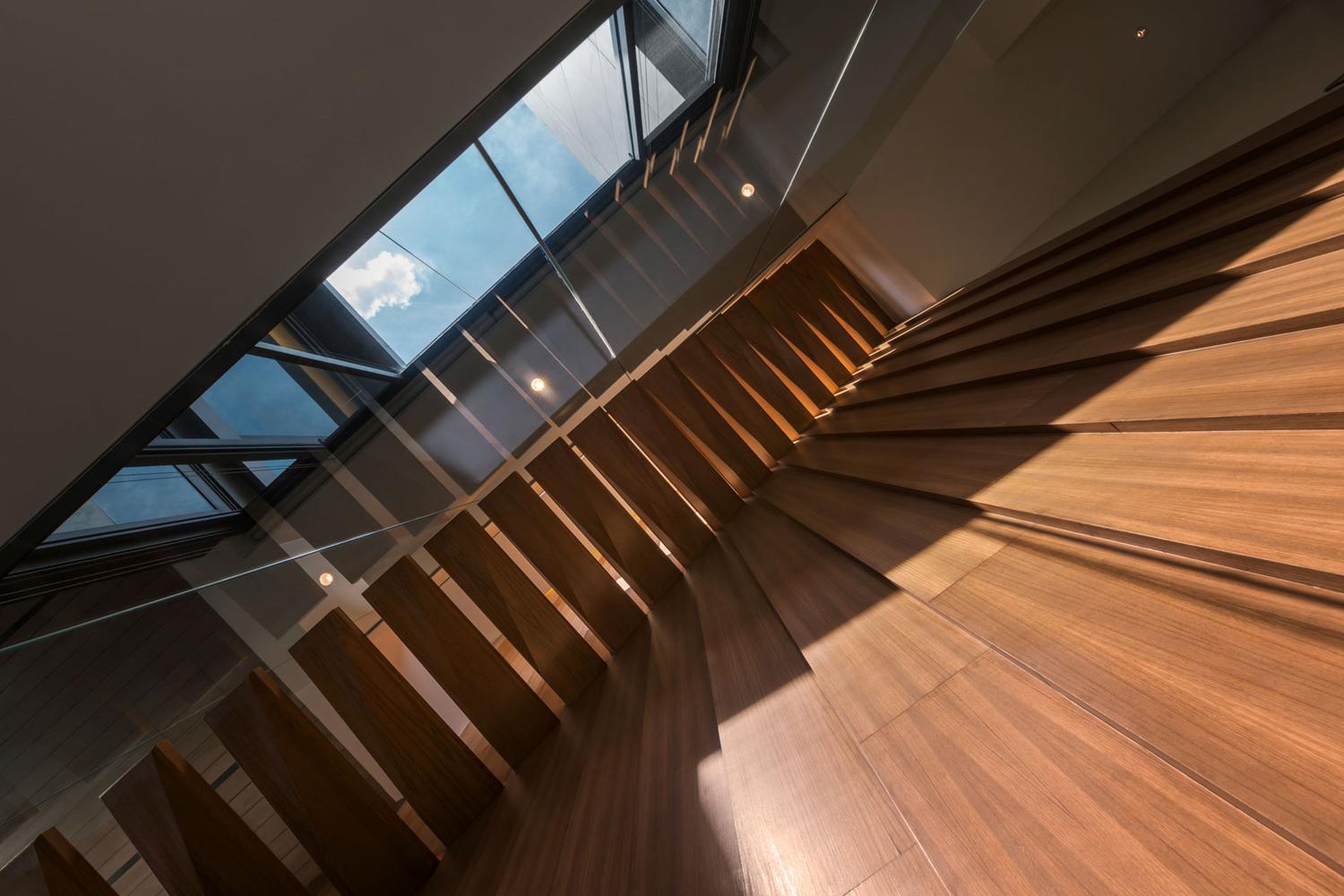 Within the home, one can enjoy expansive living and dining spaces, as well as three separate courtyards built into the structure, each accessed by the bedrooms, offering what seems like a private strip of sky.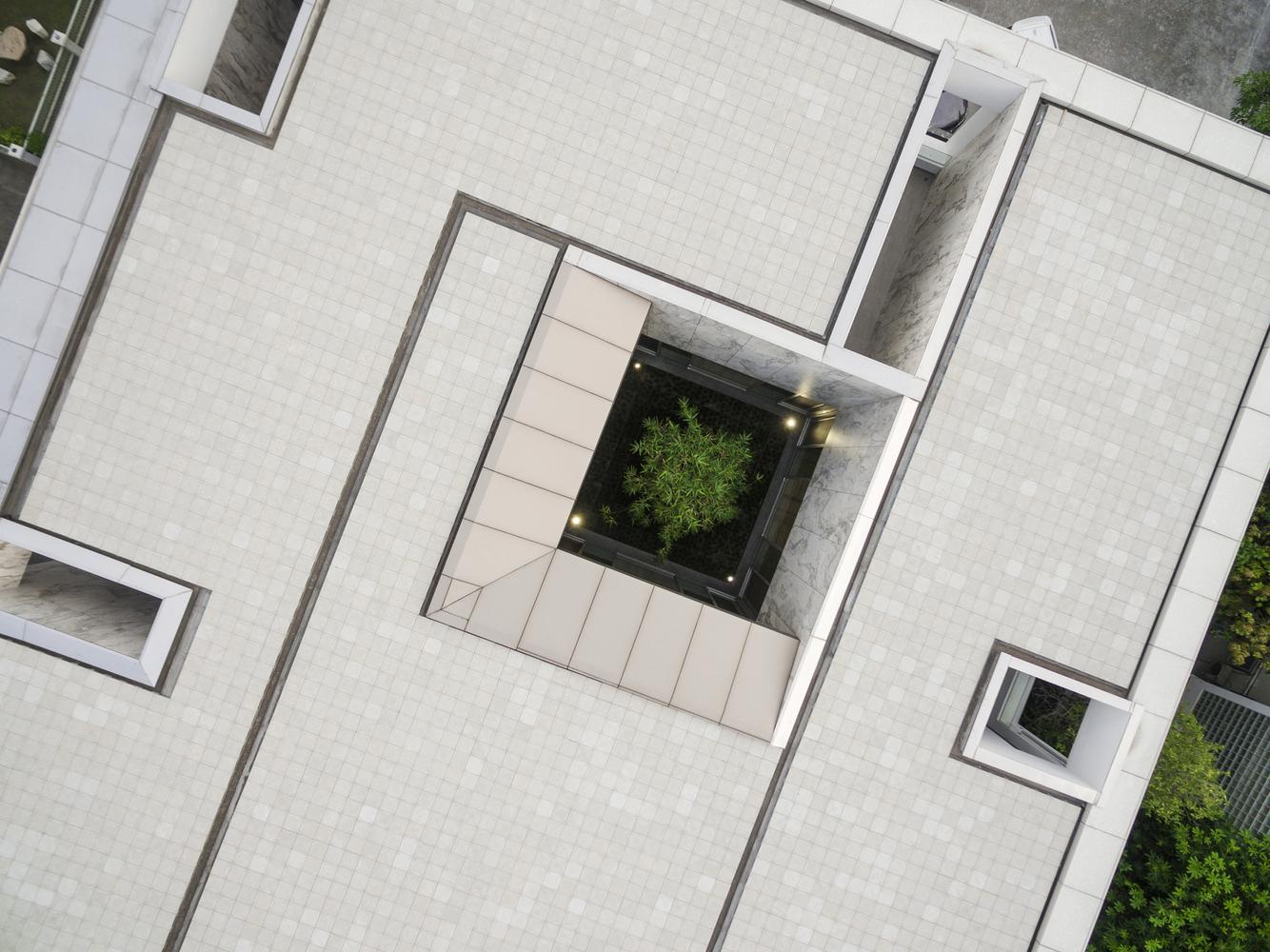 Photography by Wison Tungthunya
See also: Designer Rosie Li and Her Modern, Sculptural Lighting Creations