Architect. Interior designer, as well as designer of furniture, tableware, textiles, lighting, and more. Art director. Teacher. Curator. Organiser of events and exhibitions.
The prolific, multi-hyphenate Paola Navone is known for storied career, starting with the avant-garde design groups of the 70s and 80s, Alchimia and Memphis. There, she worked with the likes of Alessandro Mendini, Ettore Sottsass Jr., and Andrew Branzi. Through the late 80s and 90s, she created Cappellino Mondo with Giulio Cappellini, served as art director for Gervasoni, and designed the first collection for Giorgio Armani's home line, Armani/Casa. More recently, Navone also designed collections for US brands Crate & Barrel and Anthropologie.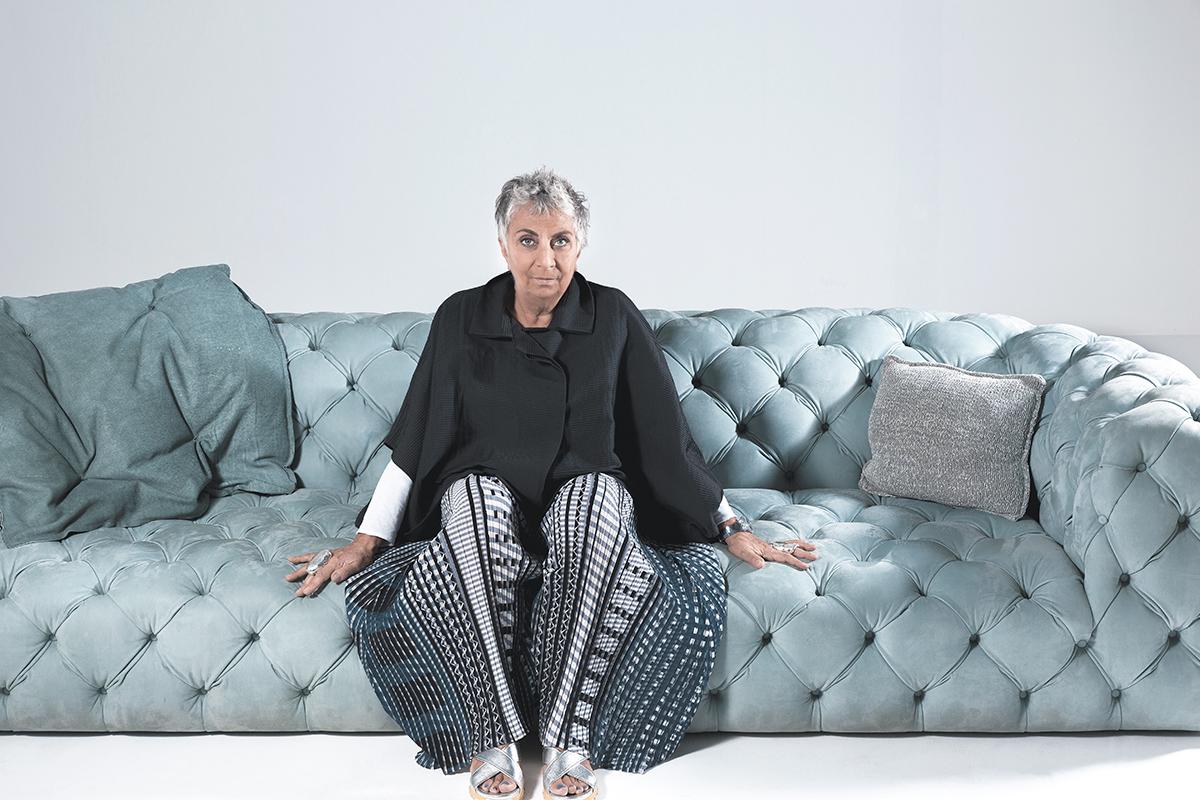 She was the first recipient of the Osaka International Design Award, bestowed in 1983. Having travelled extensively around Asia and having lived in Hong Kong for several years, much of her work feature global influences and handicrafts. Bold colour, eclectic mixes and matches, and a skill for elevating ordinary, everyday objects also feature dominantly in her work, which are presented and explored in the book 'Tham ma da: The Adventurous Interiors of Paola Navone', published in 2016.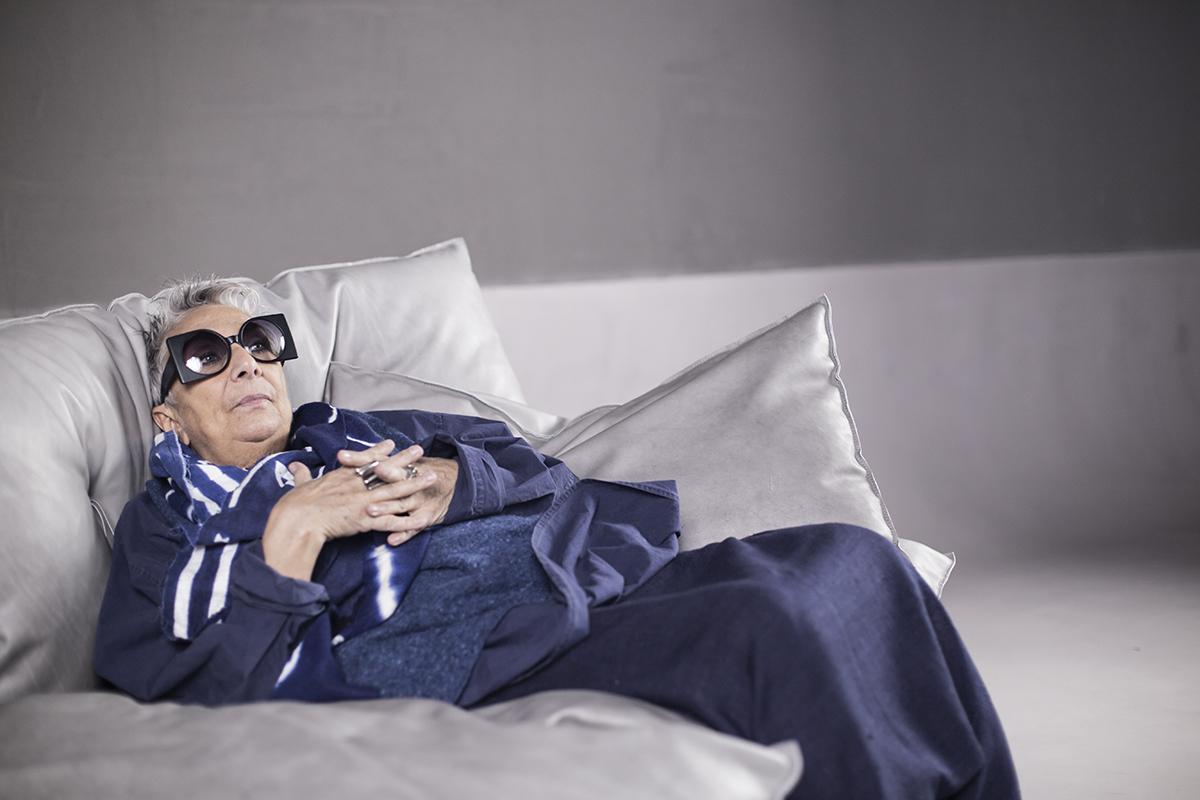 Today, the award-winning designer continues to create, design and innovate, and next Monday she will be sharing more about her career at a talk hosted by Silvera as part of this year's London Design Festival. Having worked with Baxter, the Italian design house, for the past 15 years, Navone will also talk about the processes behind some of the pieces she has created, as well as the themes in the book 'Tham ma da' – titled after the Thai concept that reimagines ordinary objects in a fresh and exciting way – a concept greatly reflected in her own work.
In this conversation with Home Journal, the legendary designer delves a bit into the above themes.
What's keeping you busy these days?
My passion for travelling, and looking for creative happenings in the world. It's my way of breathing.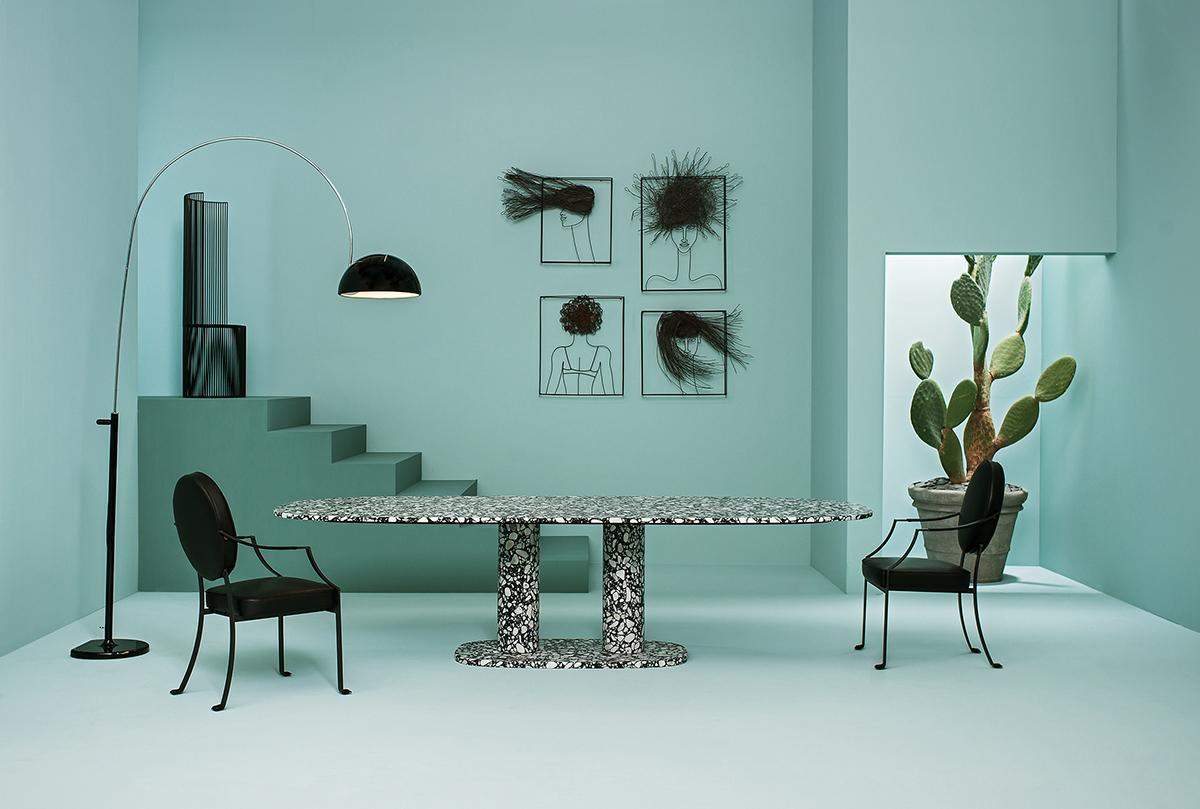 What excites you most about design today?
The endless creative opportunities offered by new technologies. Technological progress runs so fast that, today, we can imagine things that were unthinkable just a few years ago.
How would you say your design ethos has changed from when you first started out?
Actually, my approach to design has not changed. It has always had to do with simplicity, respect for the traditions of the world, and the imperfect beauty of natural materials and handmade things.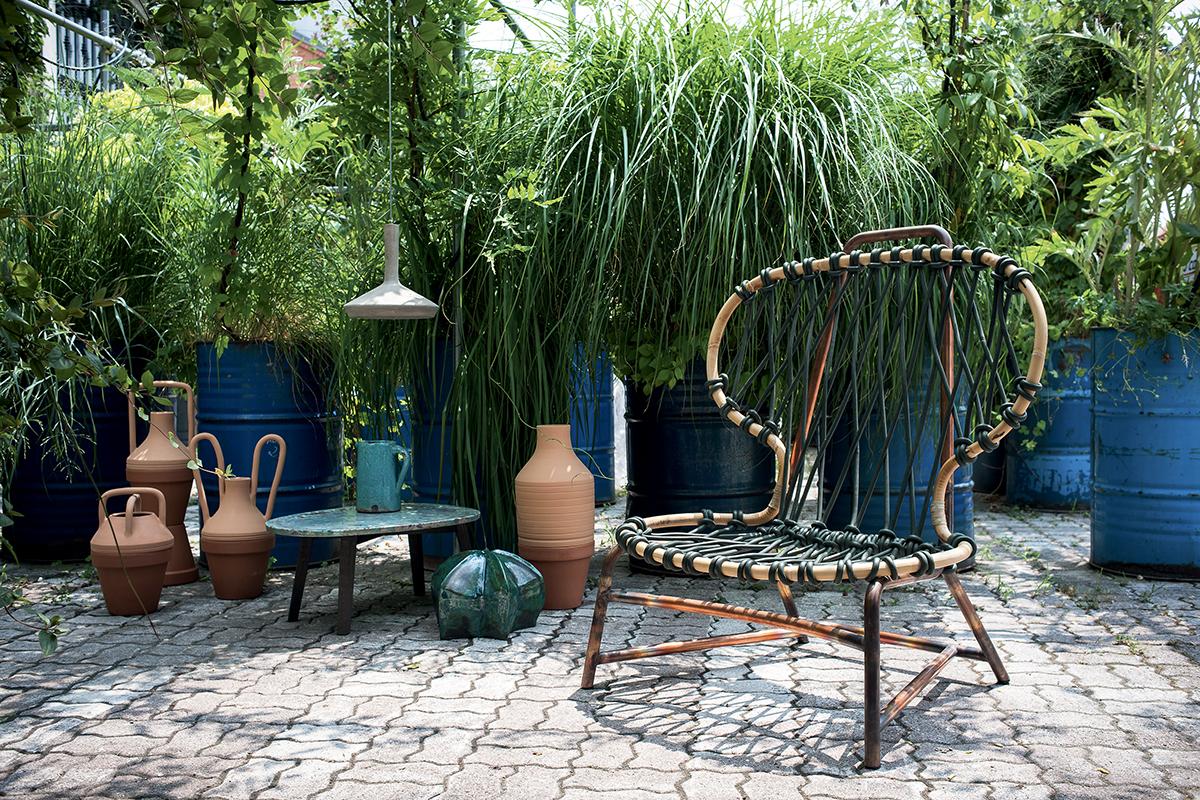 Paola's Manila Armchair for Baxter
You lived in Hong Kong for some time. How has the city influenced your work and your approach to design?
Living in Hong Kong has been very important to my job. In Hong Kong, I fed my natural instinct for 'contamination', one of the special 'tools' of my creativity.
Can you tell us more about the influences behind the collection you've designed for Baxter? Do you have a favourite piece among those that will be shown during London Design Festival?
Taking advantage of Baxter's know-how in working with leather, I imagined giving the products a new and informal appeal by mixing in extra soft leather – as only Baxter can do – with many other materials.
My favorite Baxter product? It's difficult to choose one – the Chester Moon sofa is a piece I love, but I also love the Manila chair, the Housse armchair, and also latest design, the Elephant...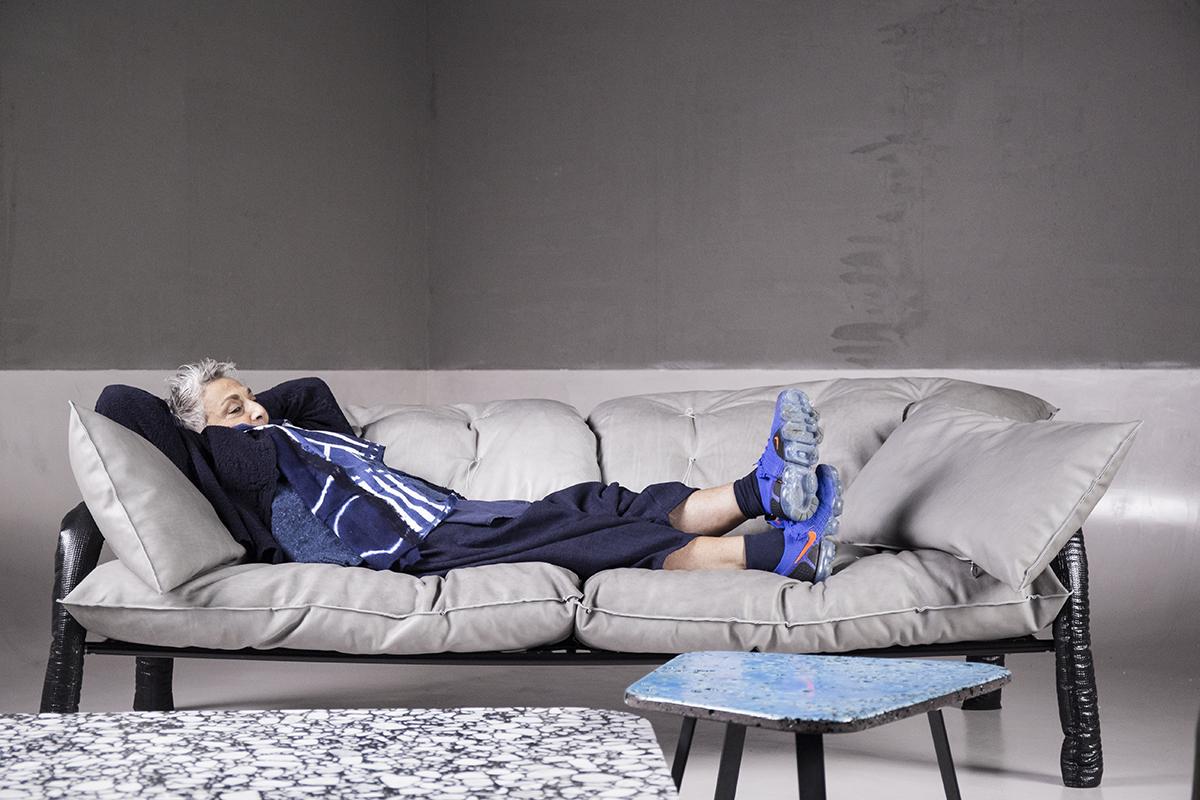 Paola on the Elephant Sofa, designed for Baxter
Where do you like to draw creative inspiration from these days?
The world is my endless source of inspiration. Maybe I'm more of an "anthropologist of things" than an architect. I am intrigued by everyday-life objects that belong to the different traditions of the world. Sometimes I don't need to go very far...even around the corner, something can tickle my creativity.
What would you say is the most pressing challenge the design industry is facing today? Why?
In a world where everything already exists, the challenge is to be able to create still useful, friendly, and sustainable objects that can make everyday life easier and more enjoyable.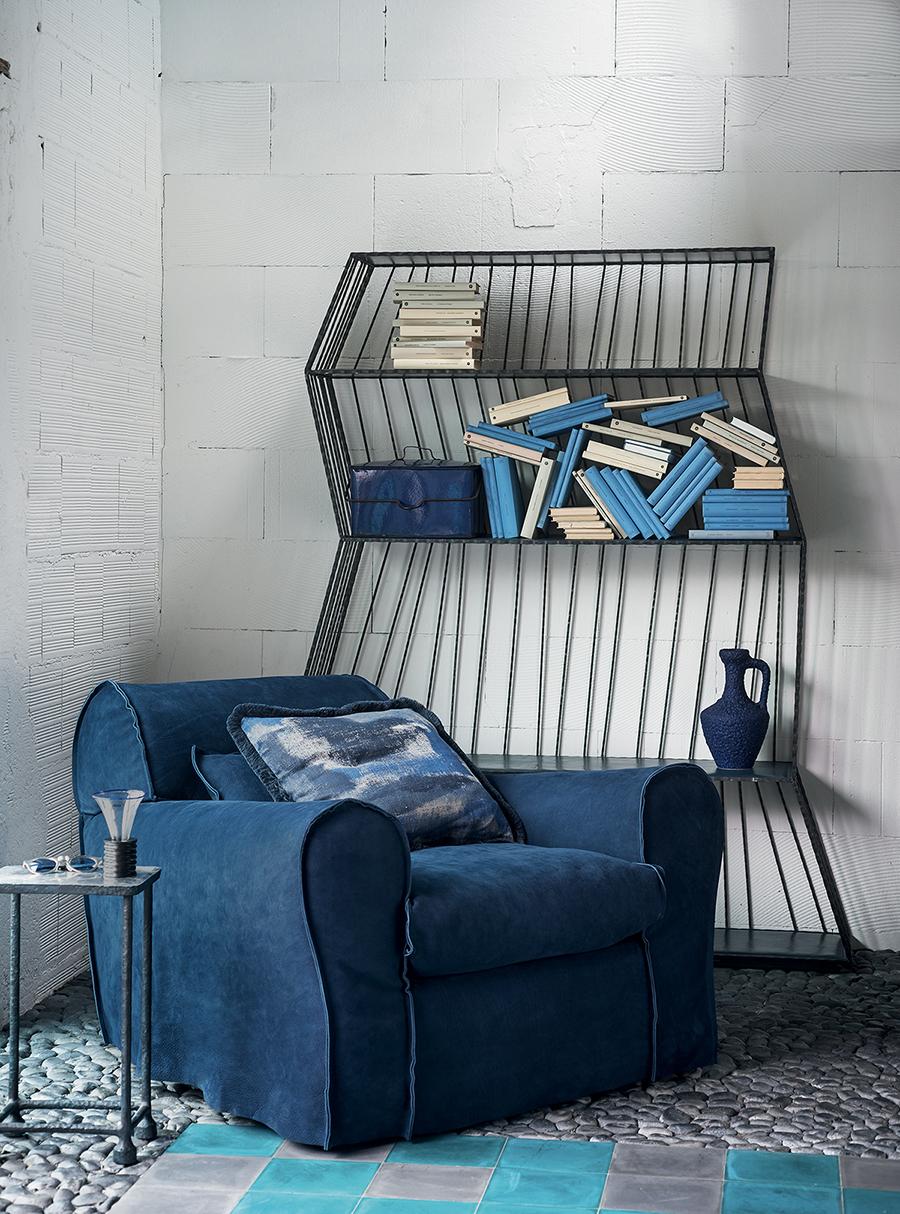 The Housse Armchair, designed for Baxter
What's a project that remains on your bucket list, if any?
No projects on any bucket list. Every new project is a unique and special adventure for me. And if there is nothing on my table to work on, then I can go to the beach.
What's next for Paola Navone?
New furniture collections are coming, and new challenging interiors projects in Tuscany – a beautiful interiors project in an ancient castle on the hills of Chianti.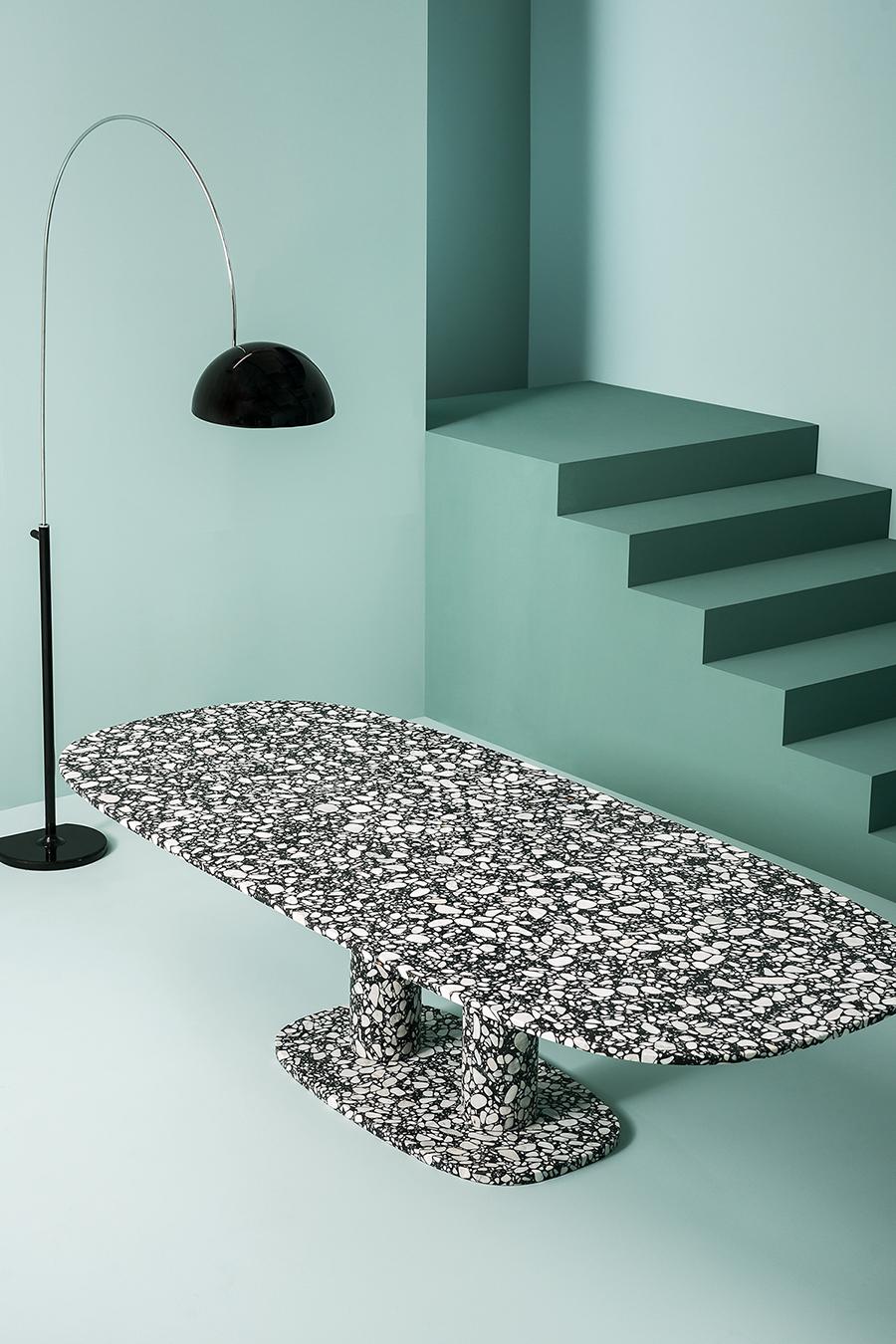 The Matera Table for Baxter
Photography courtesy of Baxter