As we edge closer to Home Journal's 39th anniversary – our maiden issue was first published back in October 1980 – we invite our readers down memory lane as we rediscover some of the most unforgettable stories, powerful personalities and one-of-a-kind photoshoots that have graced our pages. Every week, we present a look back at our magazine through the decades:
Throughout China's lengthy history, embroidered silk has served as treasured possessions, exquisite gardens, transmitters of culture and objects of great artistic and economic value.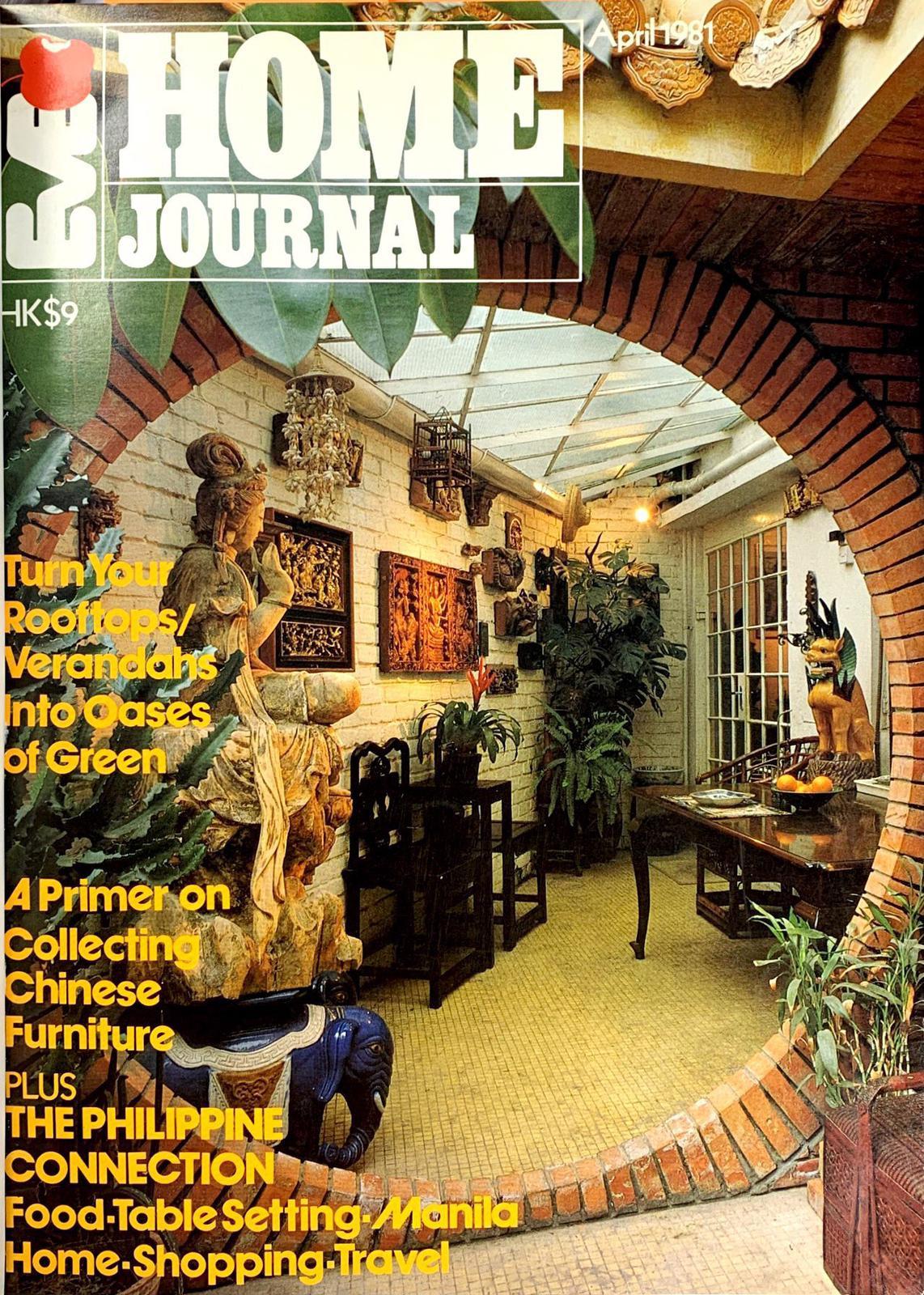 For our April 1981 issue, Frances Hamilton Randall traveled through history to shine a spotlight on this celebrated decorative form – from its roots that trace back to the second century A.D. to some of the most exquisite examples of embroideries passed down from the likes of the Ching and Han Dynasties – and where antique lovers could find these right in Hong Kong.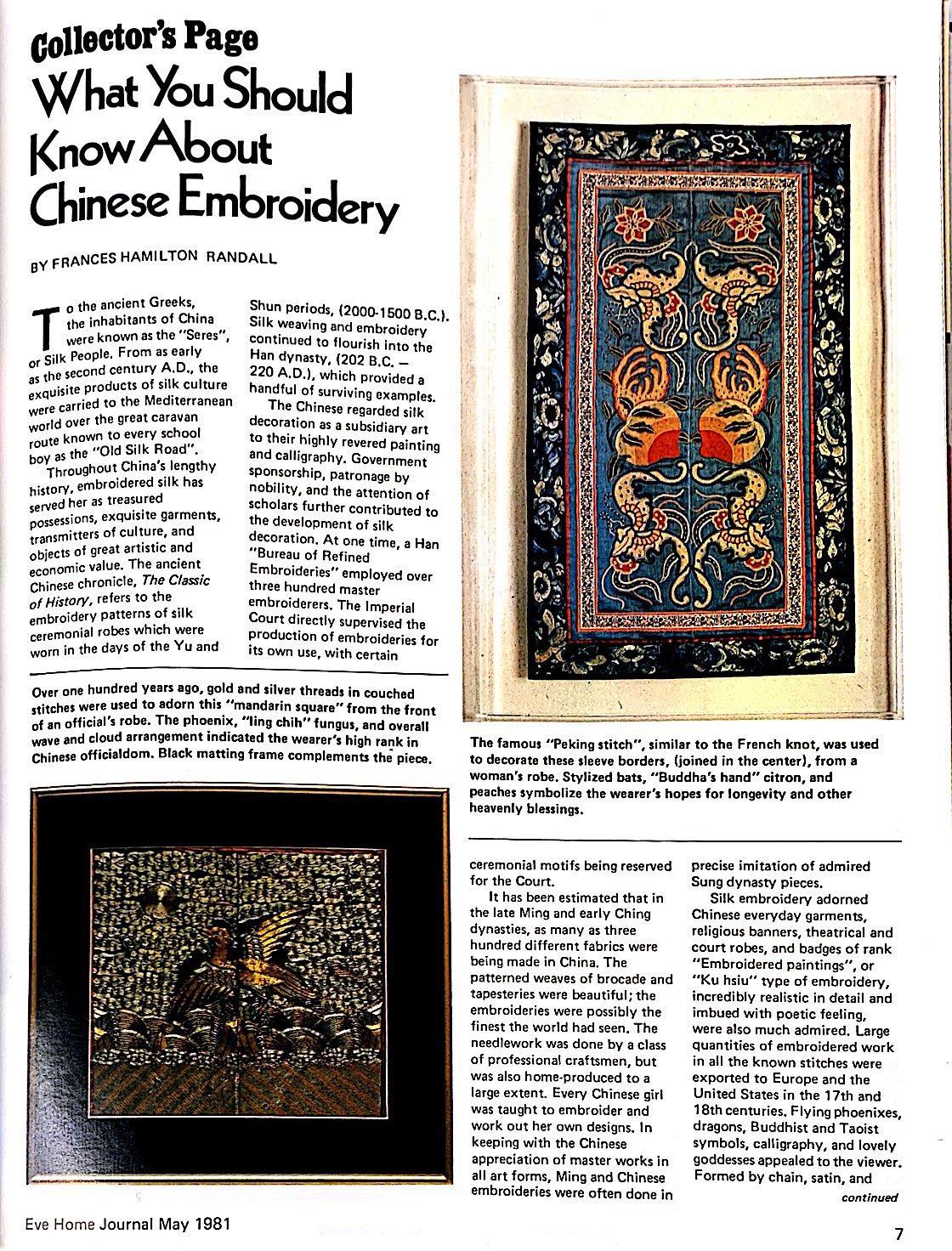 He also offered up a range of tips for when buying Chinese antique embroidery, such as creatively framing small pieces of needlework that effectively transform them into alternatives to the usual framed painting.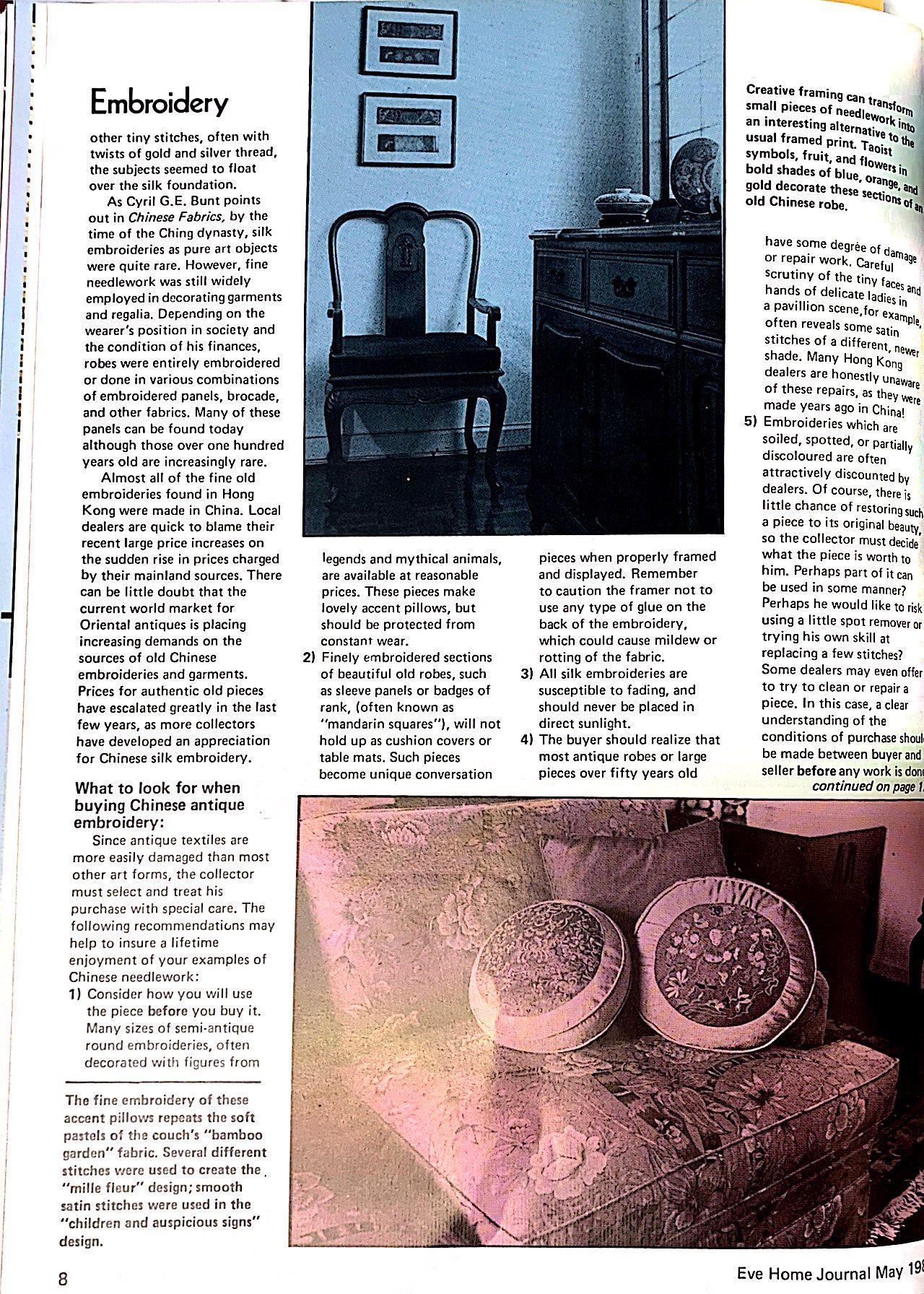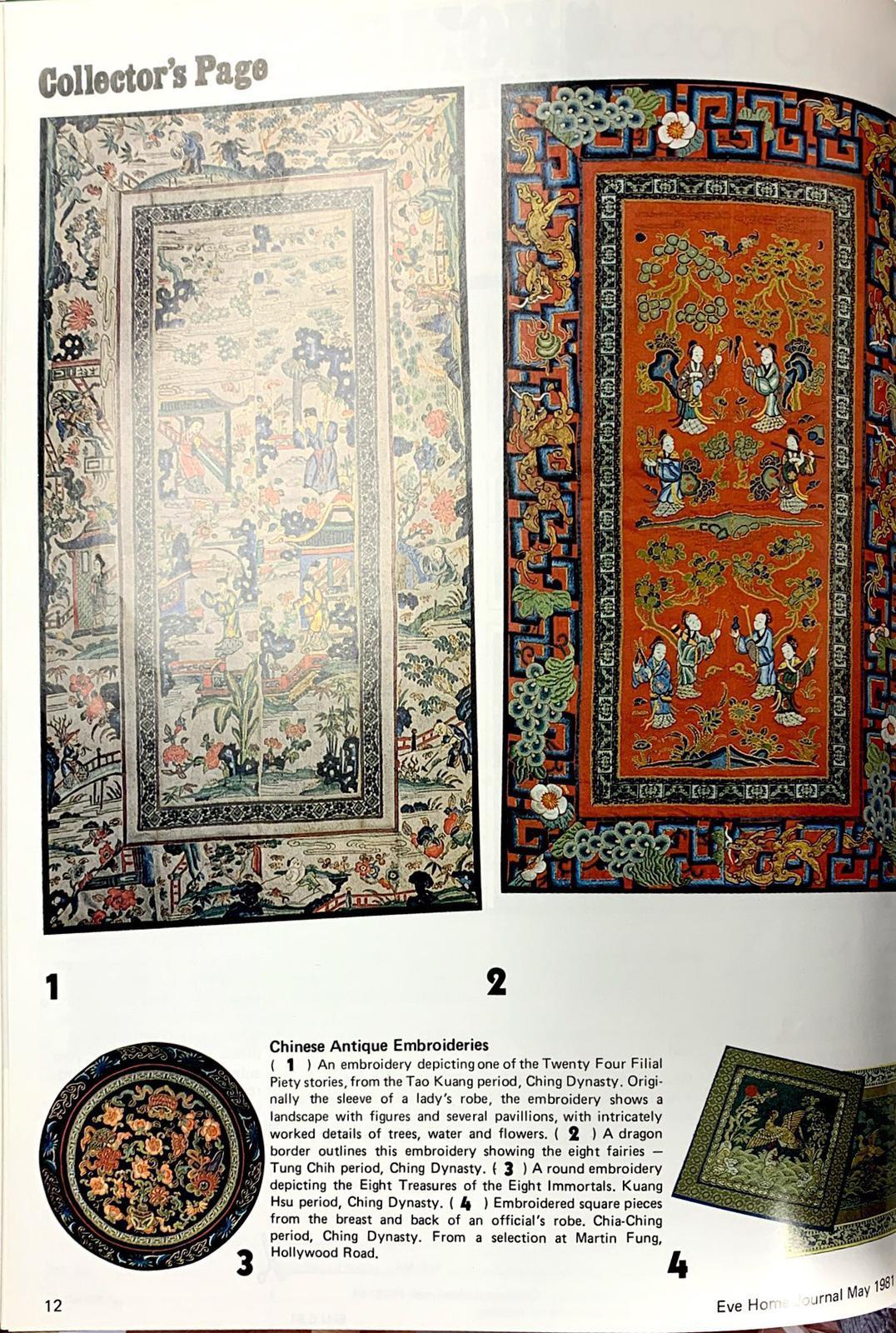 Cover photos via einrichten-design.de