The mountainous resort town Karuizawa has graced everywhere from our magazine's August cover to your TV screen, where a recent season of Netflix's popular reality show Terrace House was shot.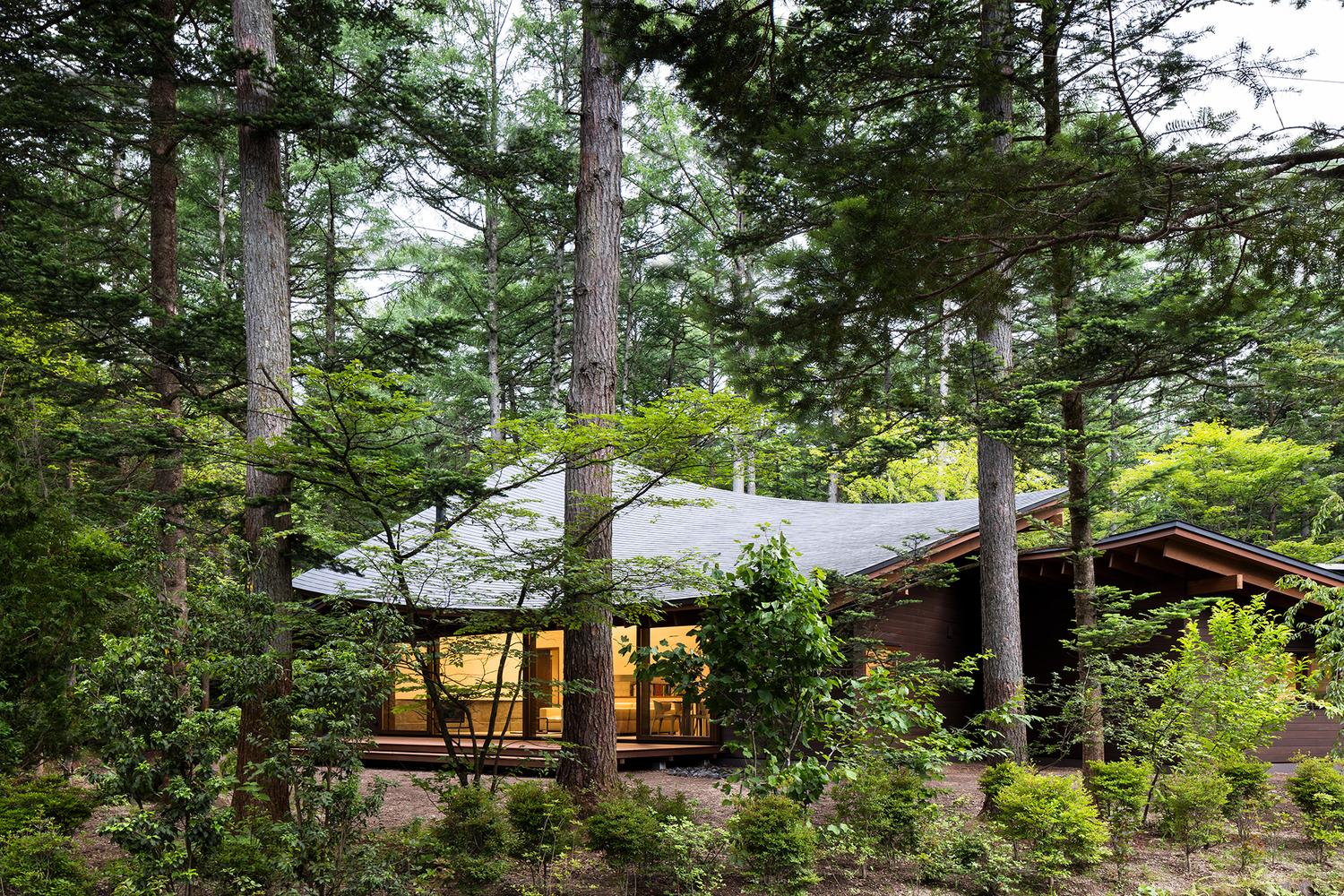 And now, it is catching the eyes of design enthusiasts once again for this stunningly crafted private villa that boasts slanted leaf-shaped roofs that blend into its forest surroundings.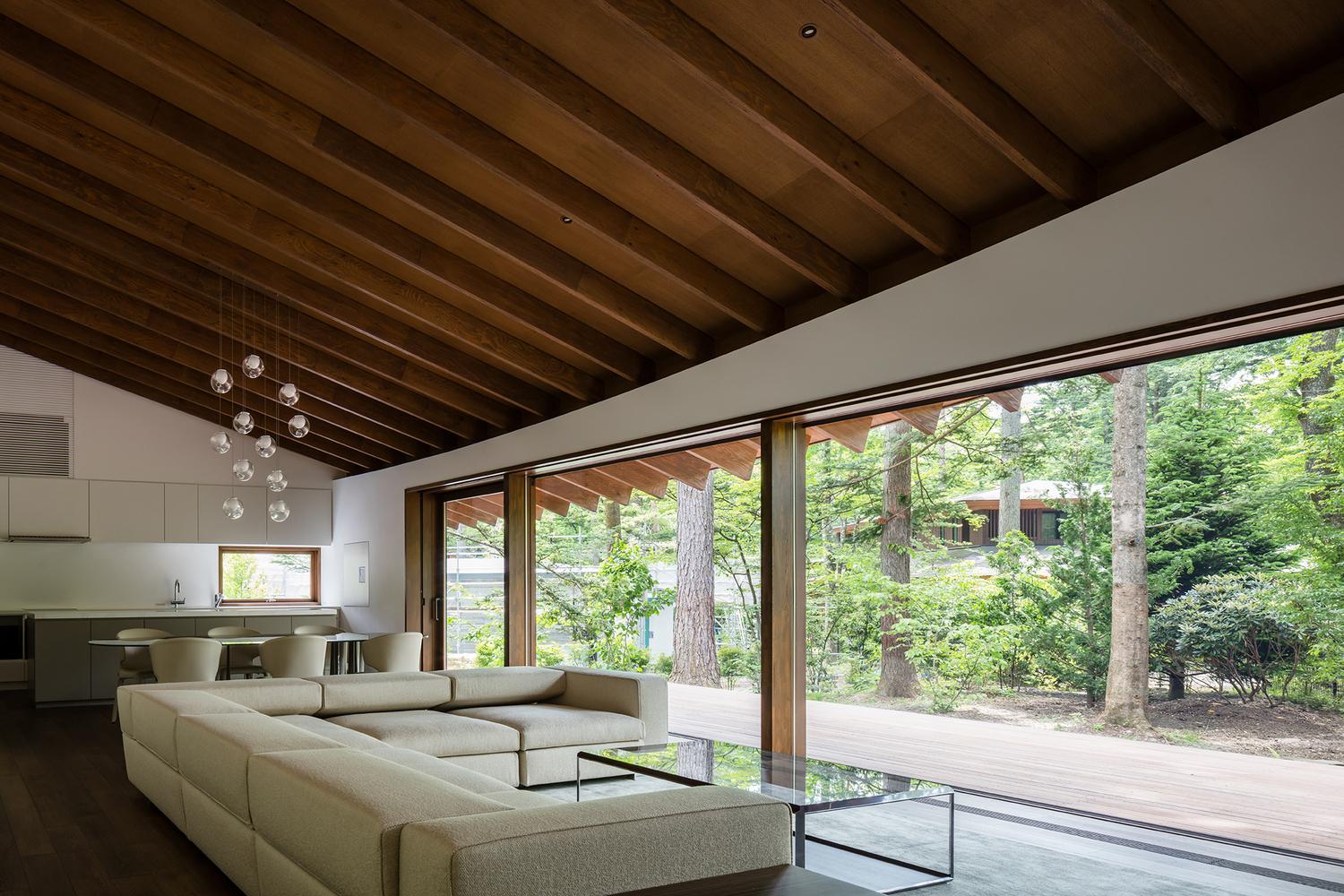 Aptly coined Four Leaves Villa, the home sits merely 150km from Tokyo and is designed by Japanese architectural firm KIAS. Capability to entertain within the rich natural environment of a mountain retreat was at the fore of the design brief, as the homeowners wanted to the home to be able to accommodate as well as feel welcoming for their large circle of visiting friends.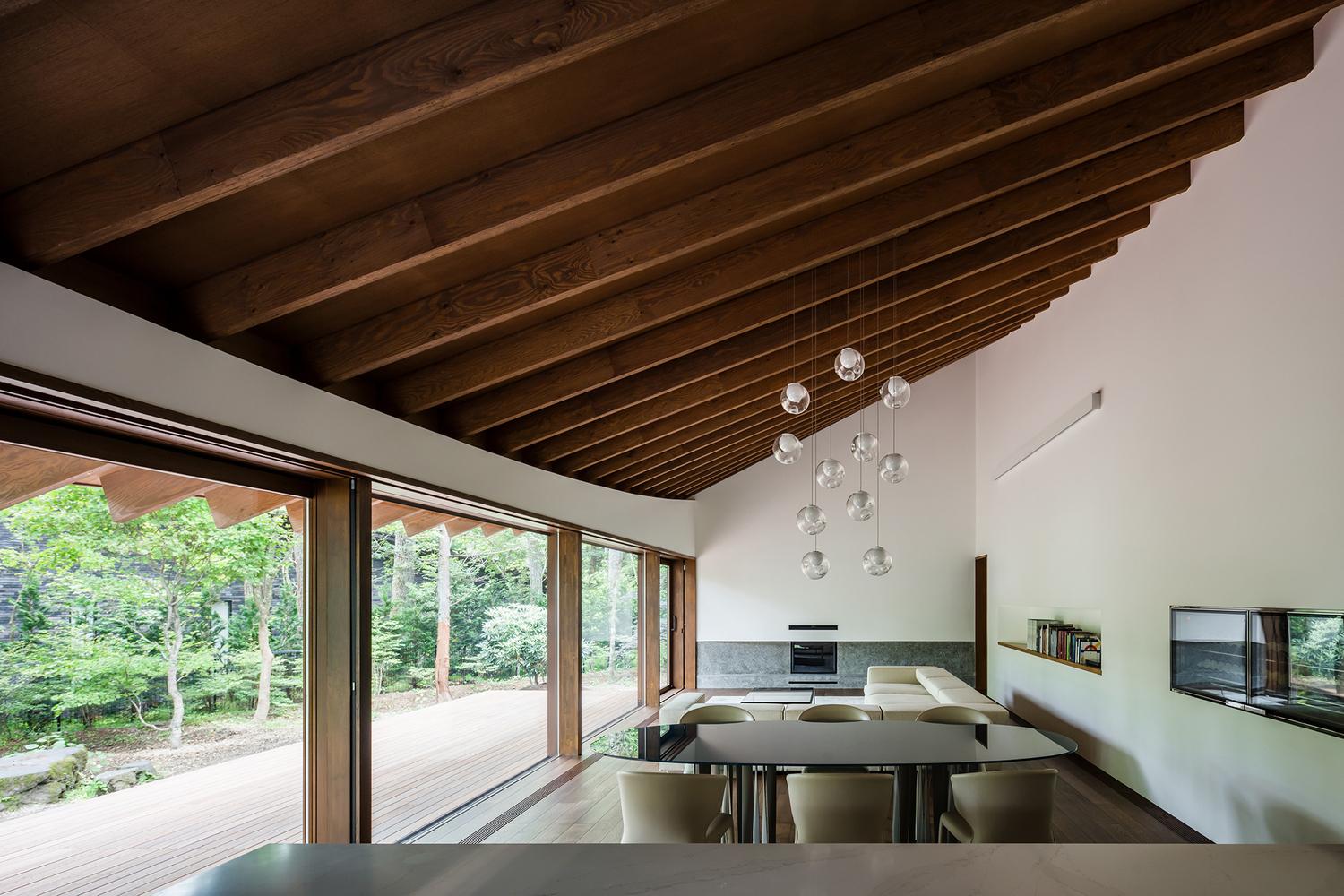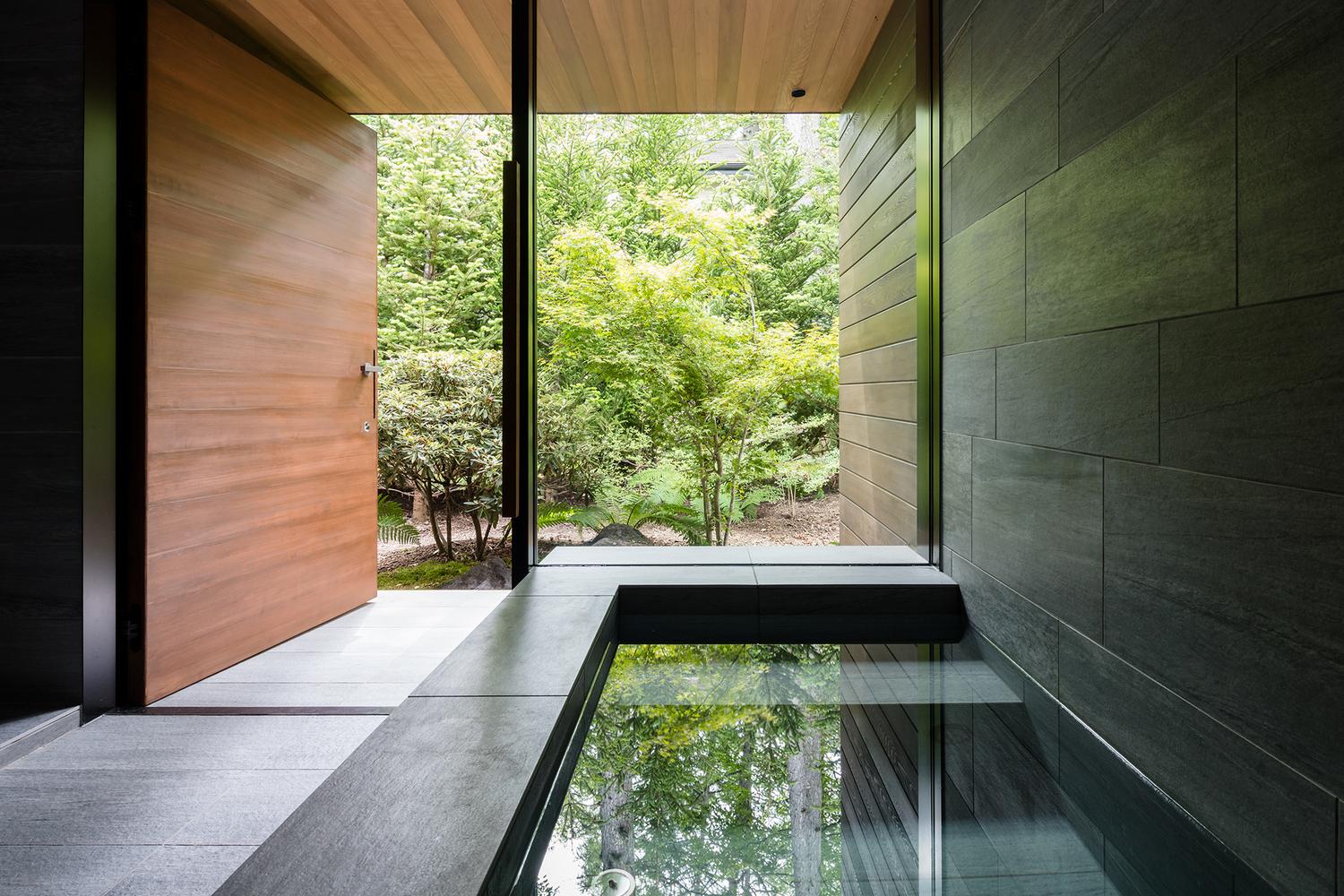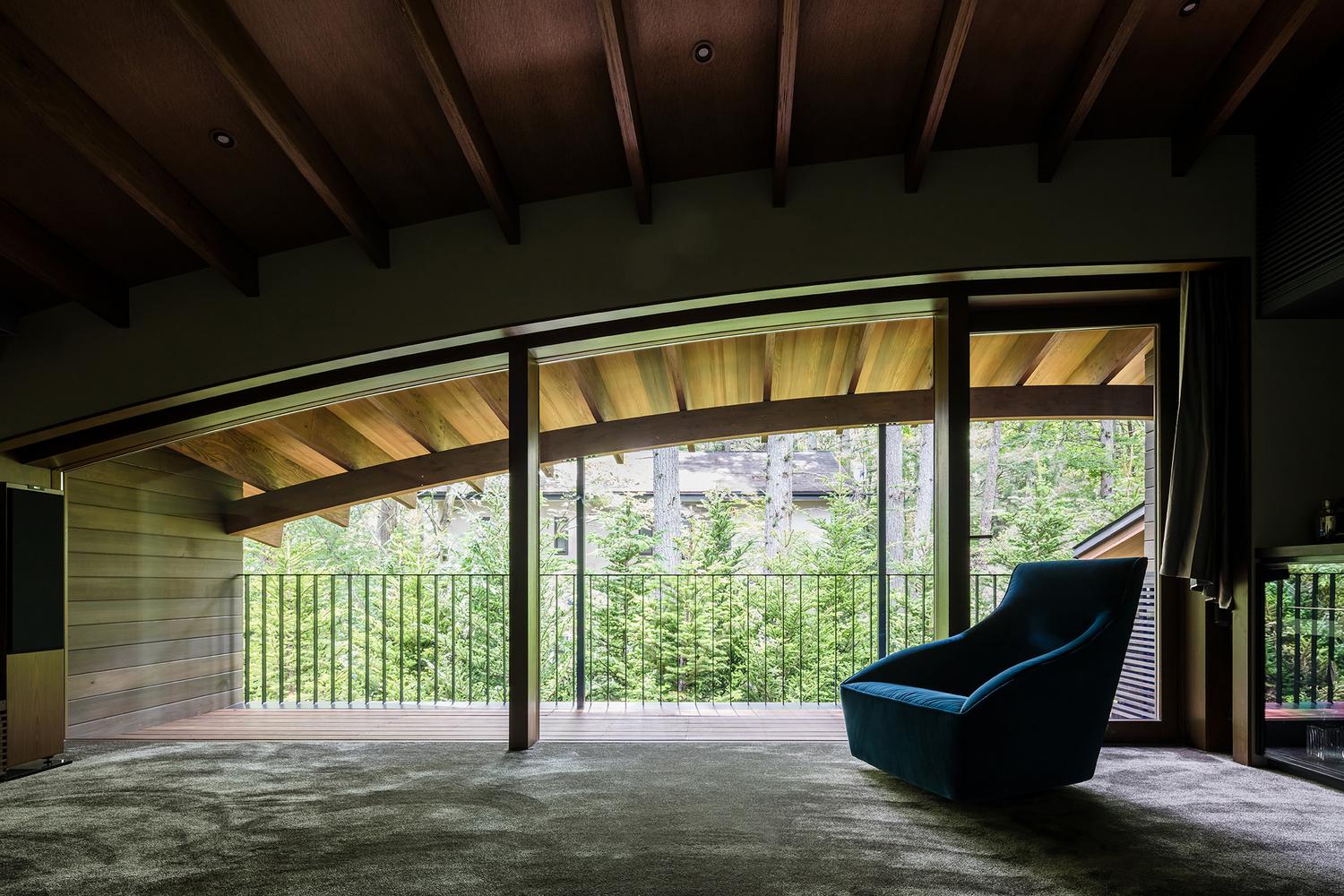 Known for mild summers, snow-capped mountains, tranquil lakes and walking trails, Karuizawa's abundant natural resources was also taken into full account when architects Kentaro Ishida and Akihito Fujiki designed the home.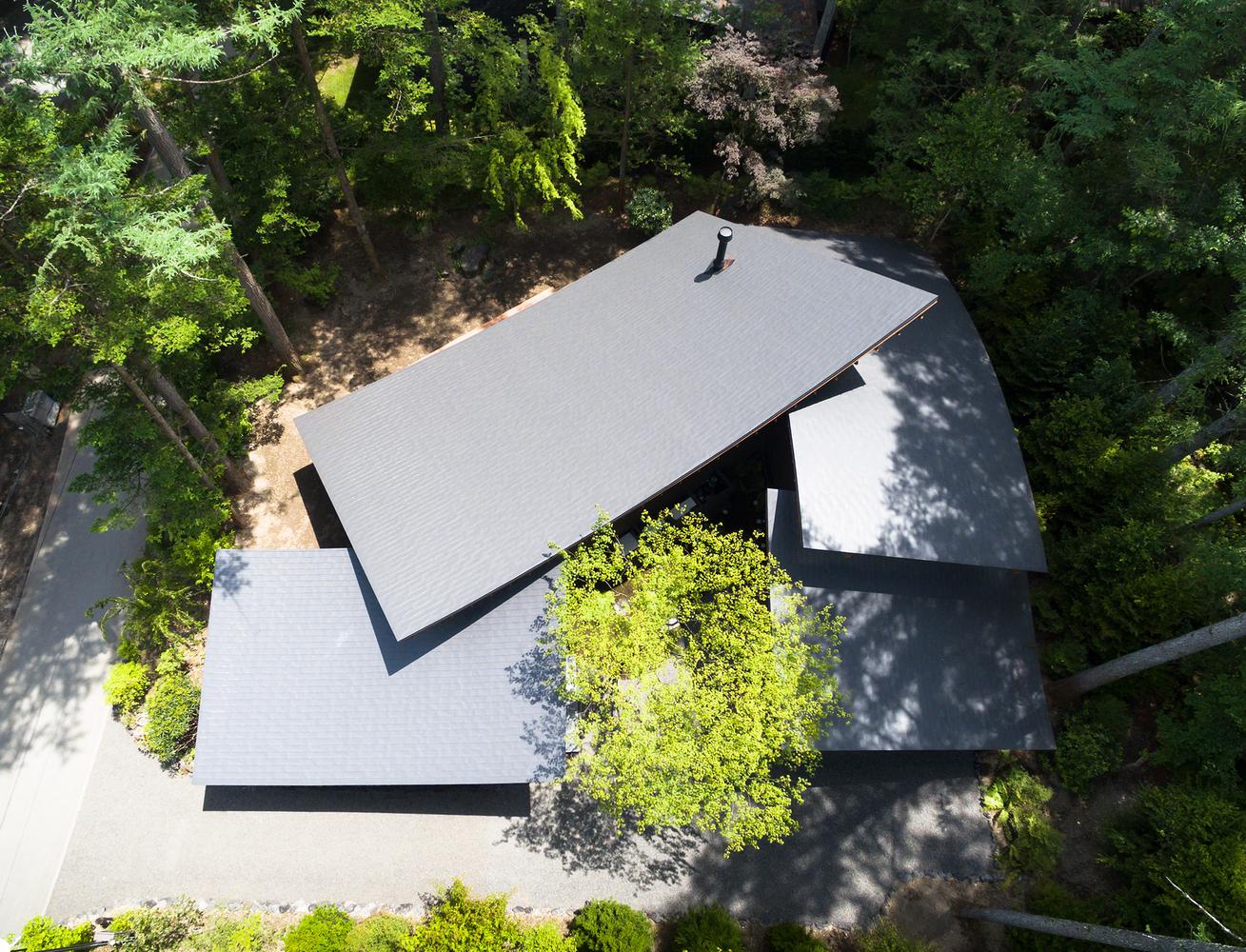 Specifically, they wanted every room and corner to enjoy its optimal and most desired natural light as well as the most scenic views possible; thus, they smartly designed for the living and dining spaces to face south-east where expansive openings allow for a brighter living atmosphere. For the master en suite and bathrooms, they are built to face west which in turn offers private, tranquil views of the forest.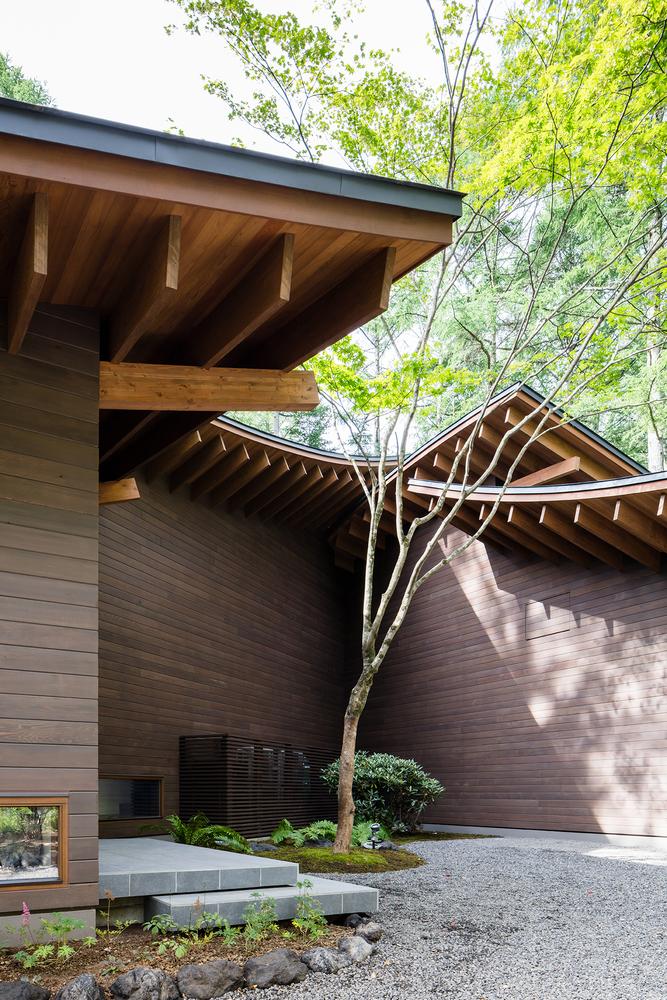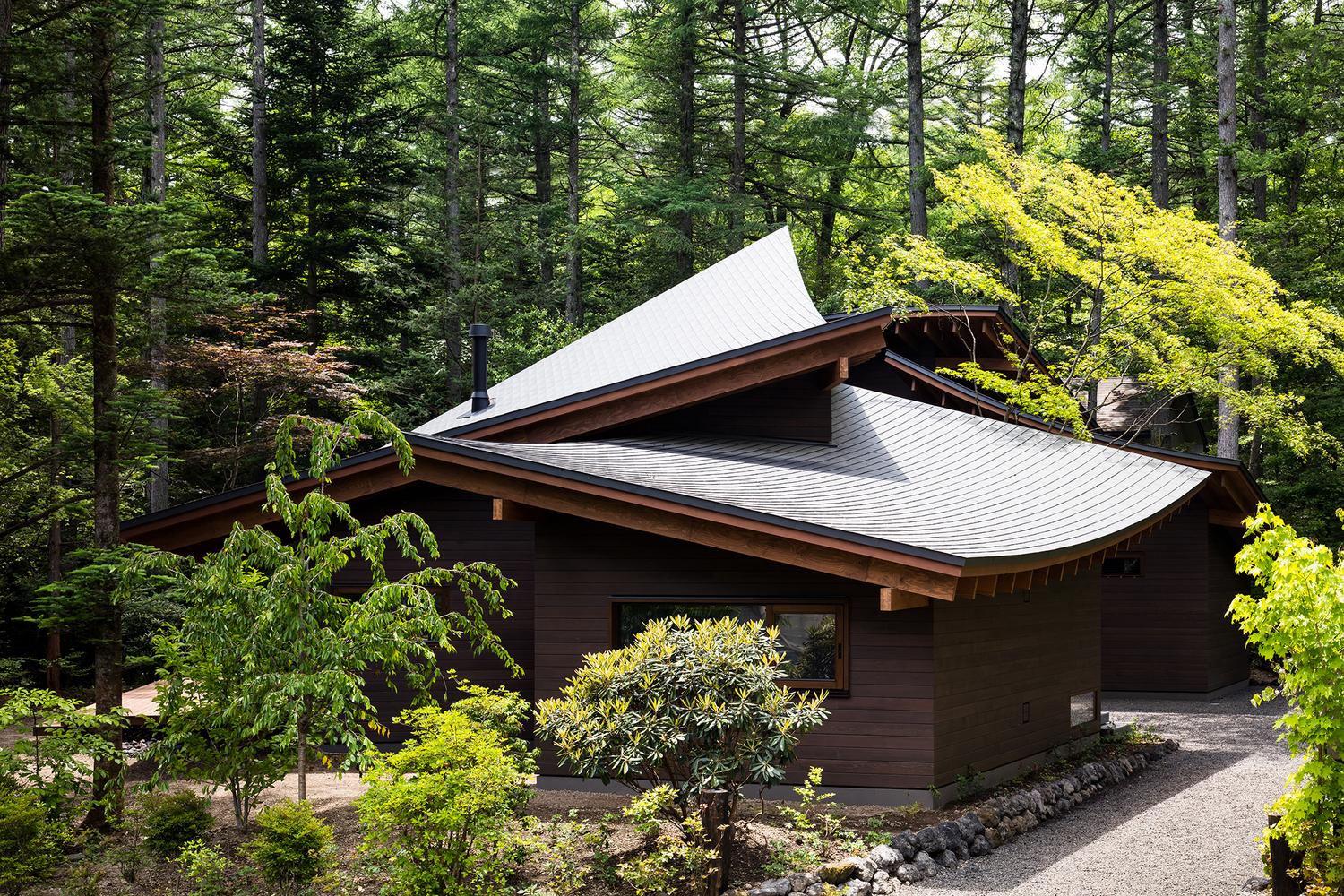 The thoughtfulness extends to the very silhouette of the structure, which makes a striking impression from miles away.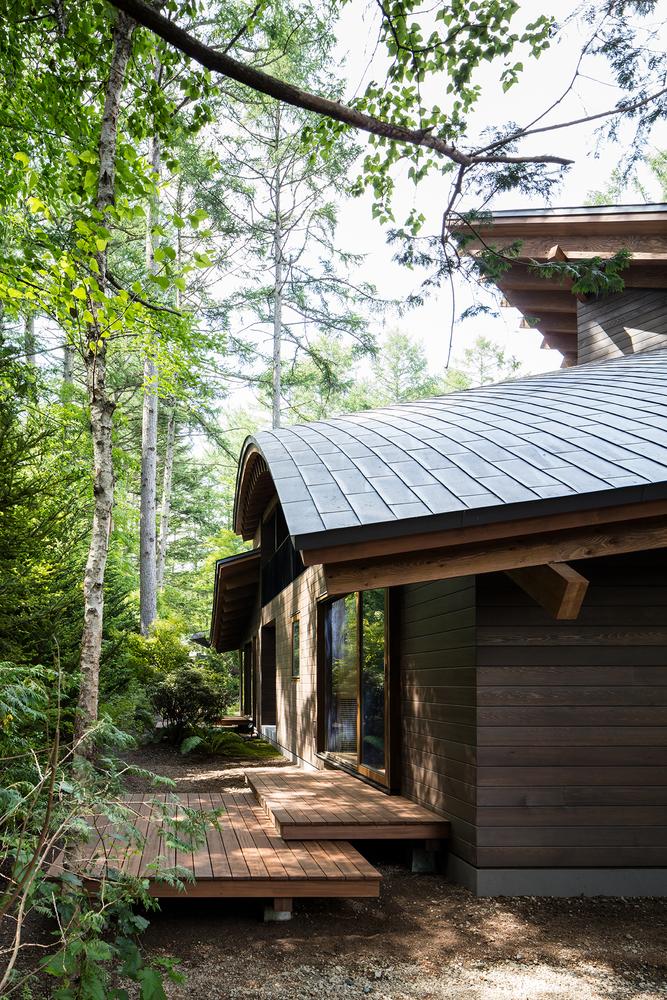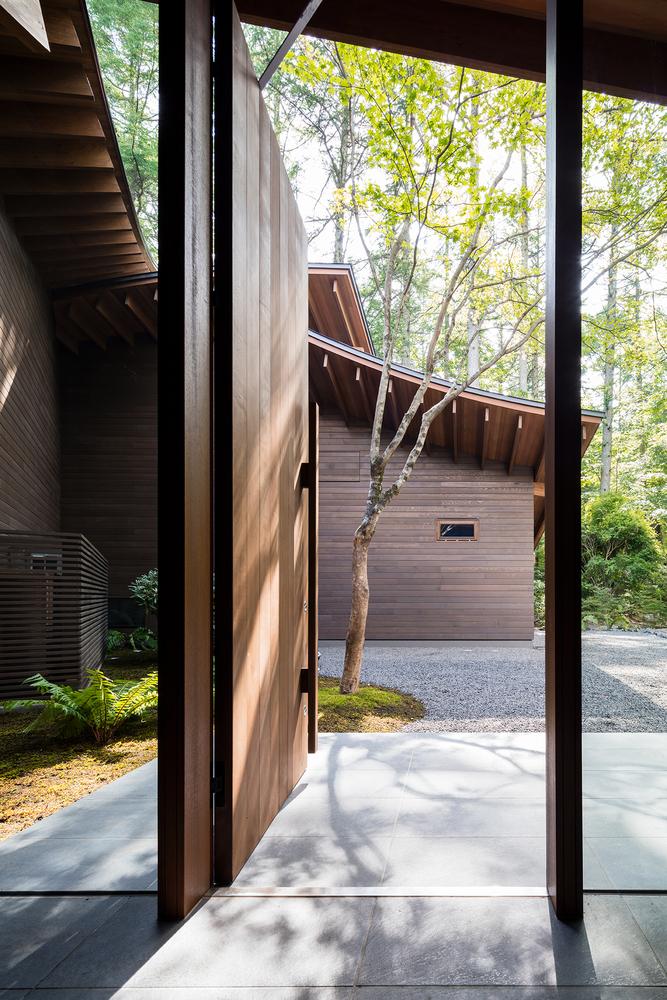 Three vast separate volumes of compartments, each facing a different directions, are conjoined via a single cross-section that connects the entire home. To facilitate this section, a combination of concave and convey organic rooftops have been conceived, their sinuous shapes bearing much resemblance to a softly twisted leaf.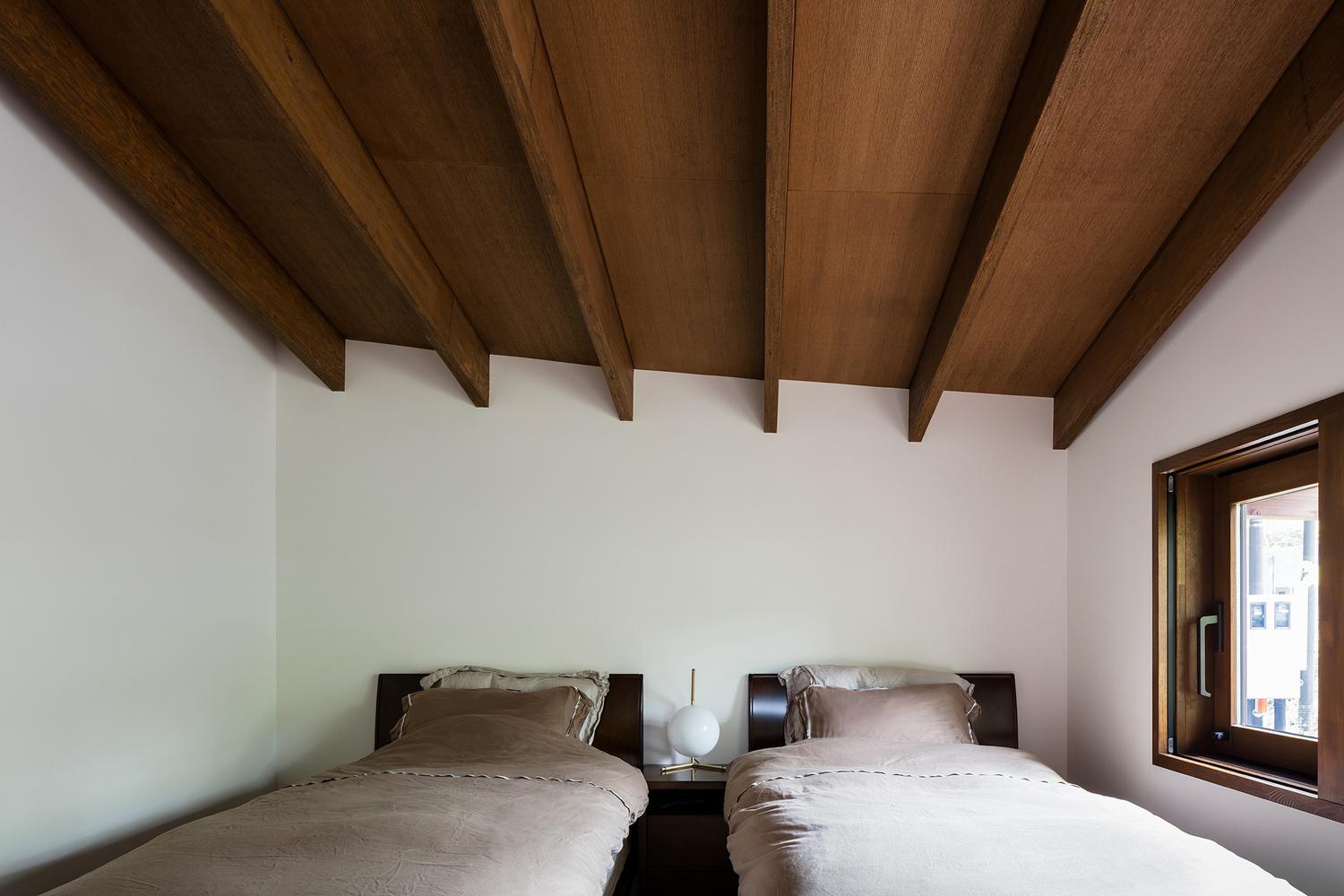 Framed by elegant laminated veneer lumber wooden panels with exposed joints, the whole space complete with incredibly high ceilings give an expansive sense of space that all at once feels cosy and intimate.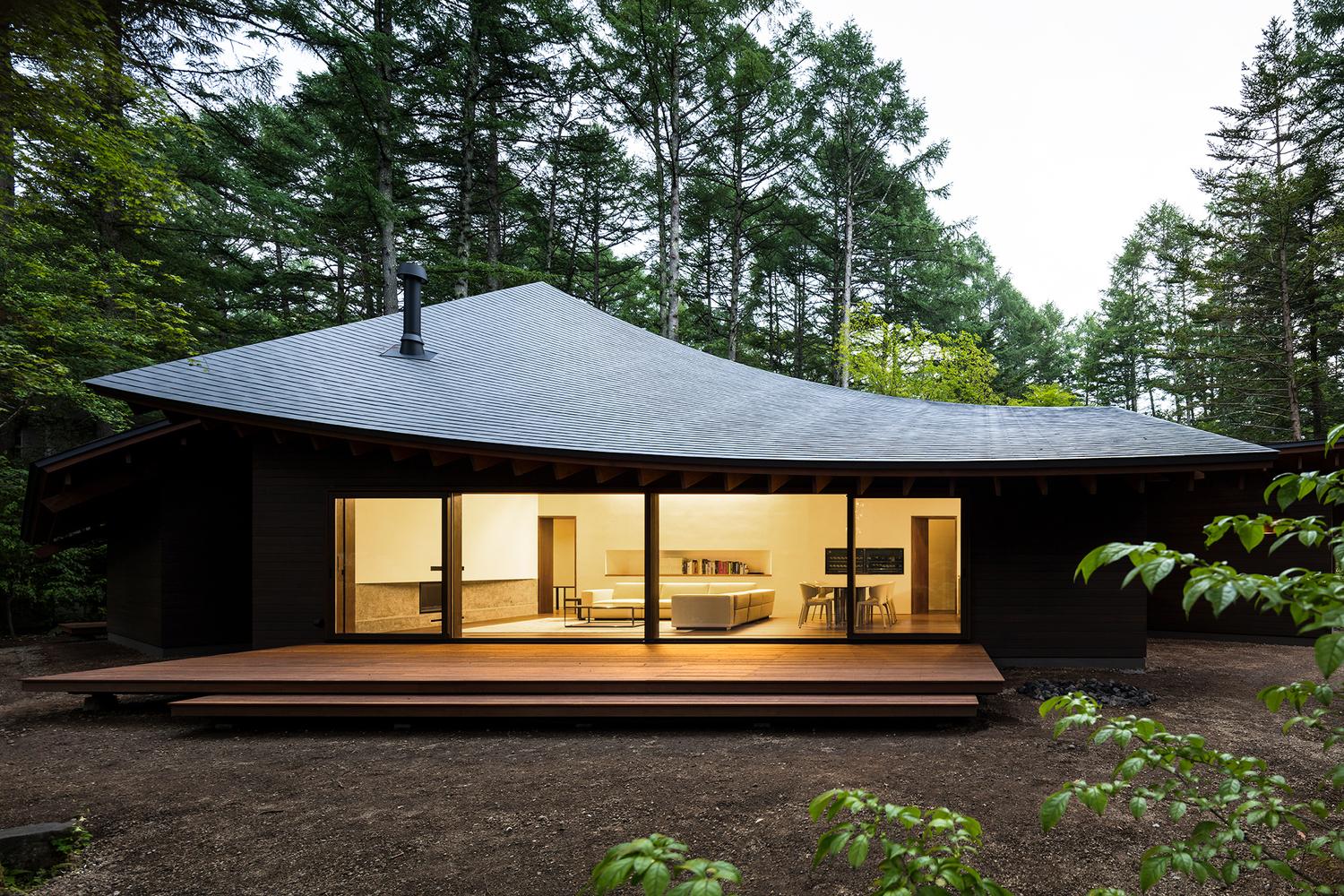 The roofs and their joinery have also been designed and arranged to continuously form an organic geometry, lending to the home's distinct elegance and spatial interest.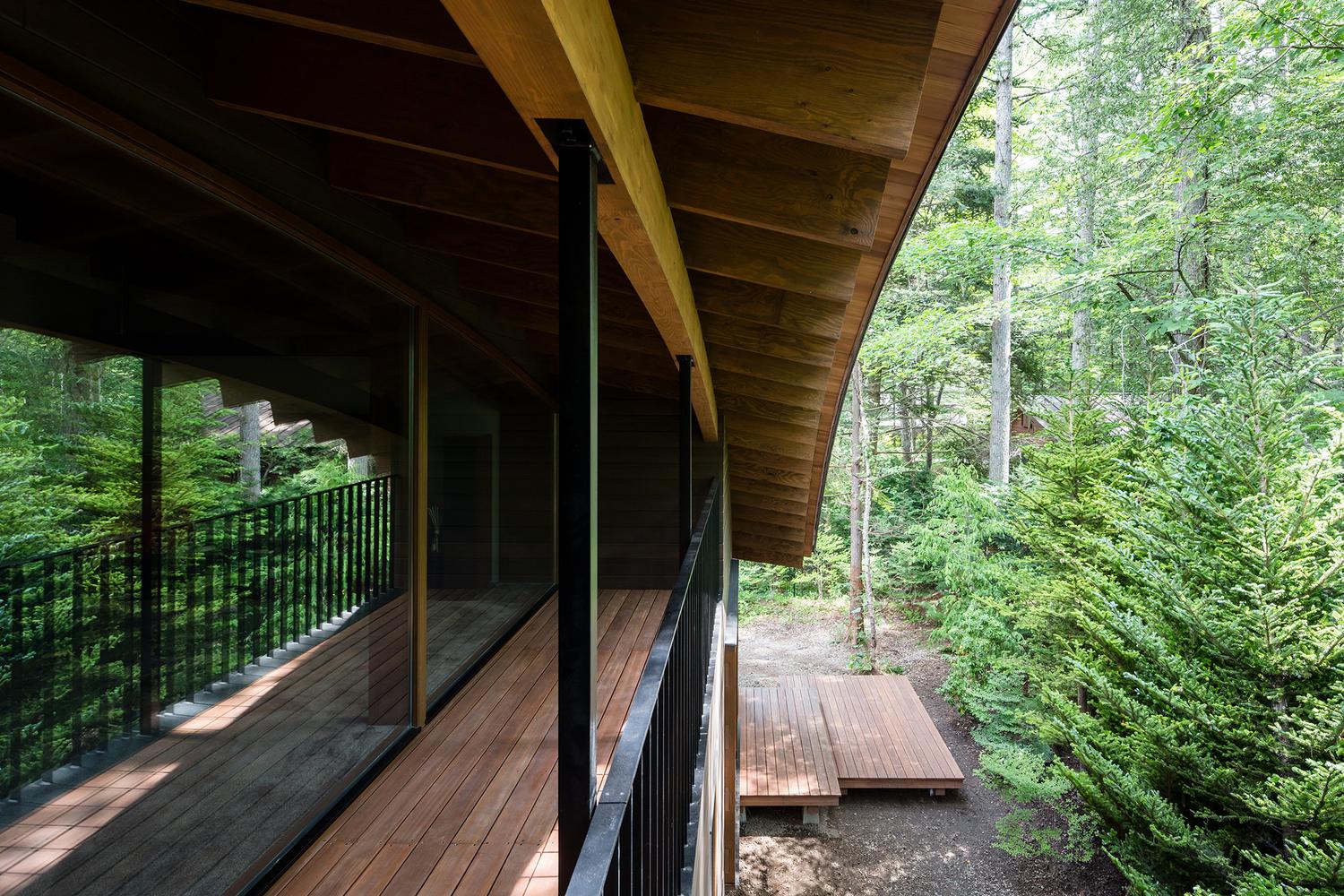 The verdant landscape that the home sits on proves to serve as an anchor as much as an inspiration to the home. Safely nestled within the forest' towering trees, the home peeks through gently if only to retreat back into the forest surroundings, providing the homeowners with an ultimate private, restful sanctuary.
Photography by Norihito Yamauchi
See also: Dolce Vita: Kate Macklin's Love Affair with Italian Furniture