This is one penthouse Miranda Priestly would certainly approve of.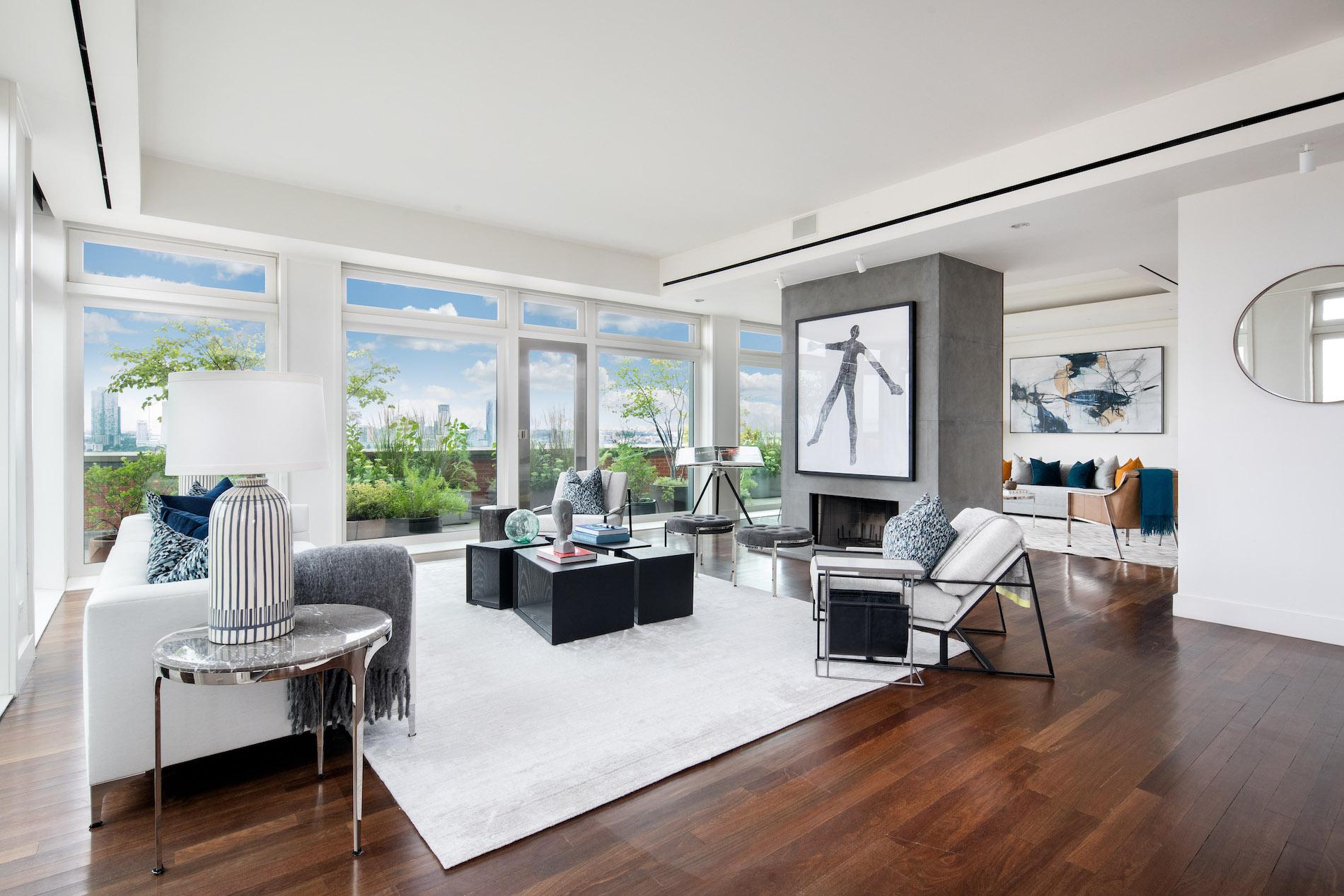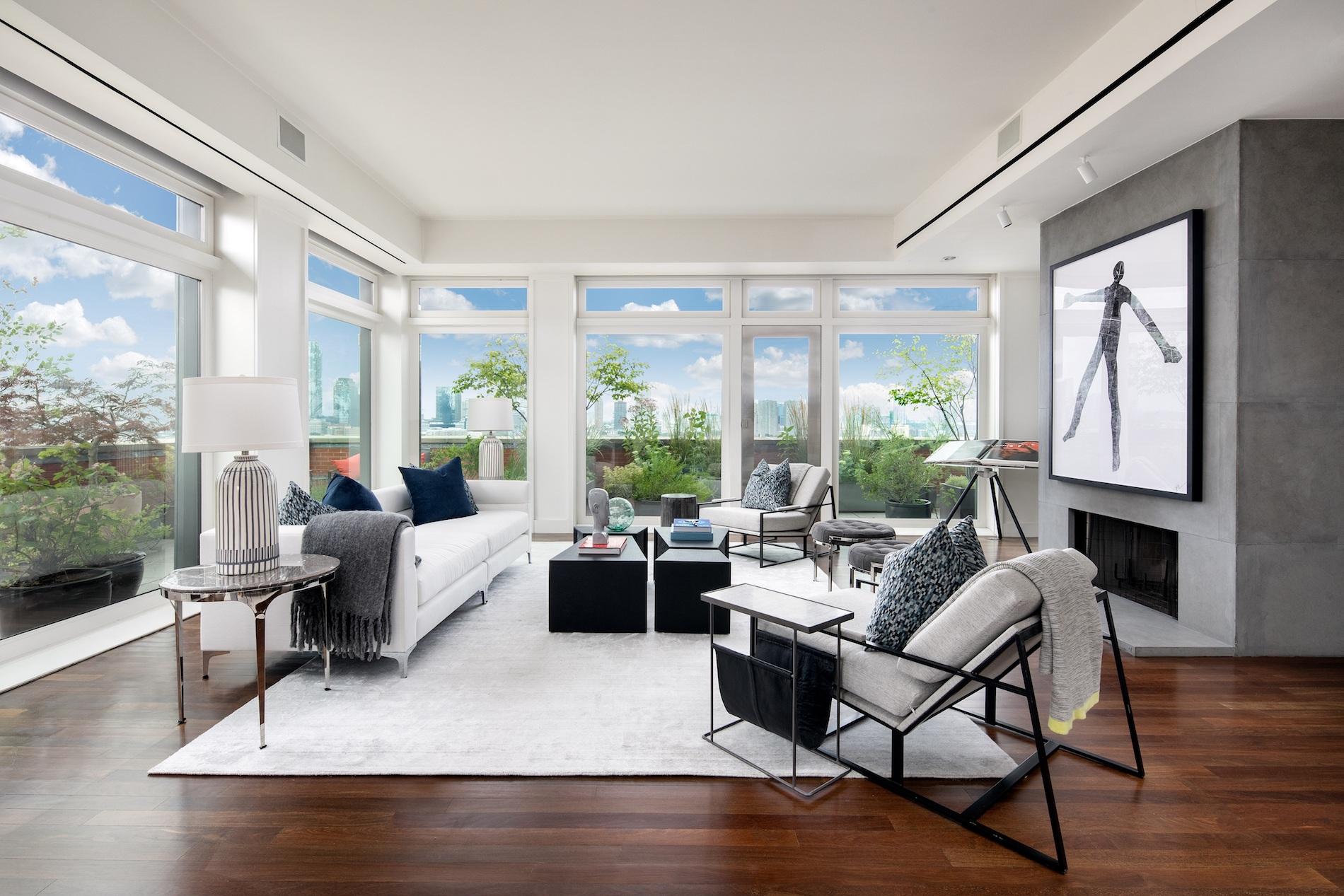 Perched across the top floor of the River Lofts in Tribeca, one of the most buzzing real estate areas in the heart of New York City, it doesn't surprise that the 3,950sqft residence of Meryl Streep oozes every bit of the sophistication of its prominent owner. Hailed by some as the "best actress of her generation", she is known as much for her films like Mamma Mia, Out of Africa and The Iron Lady as her affable charisma.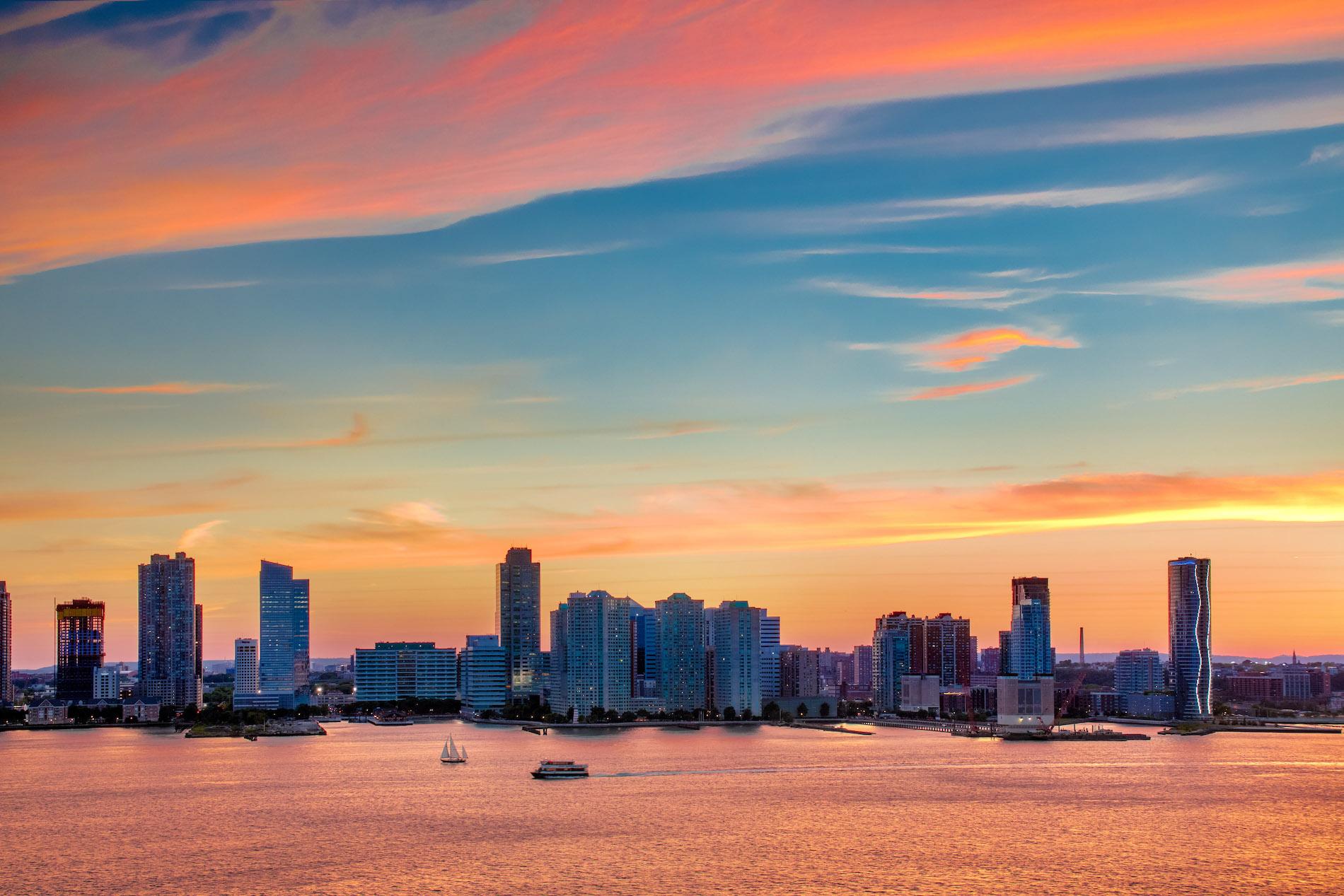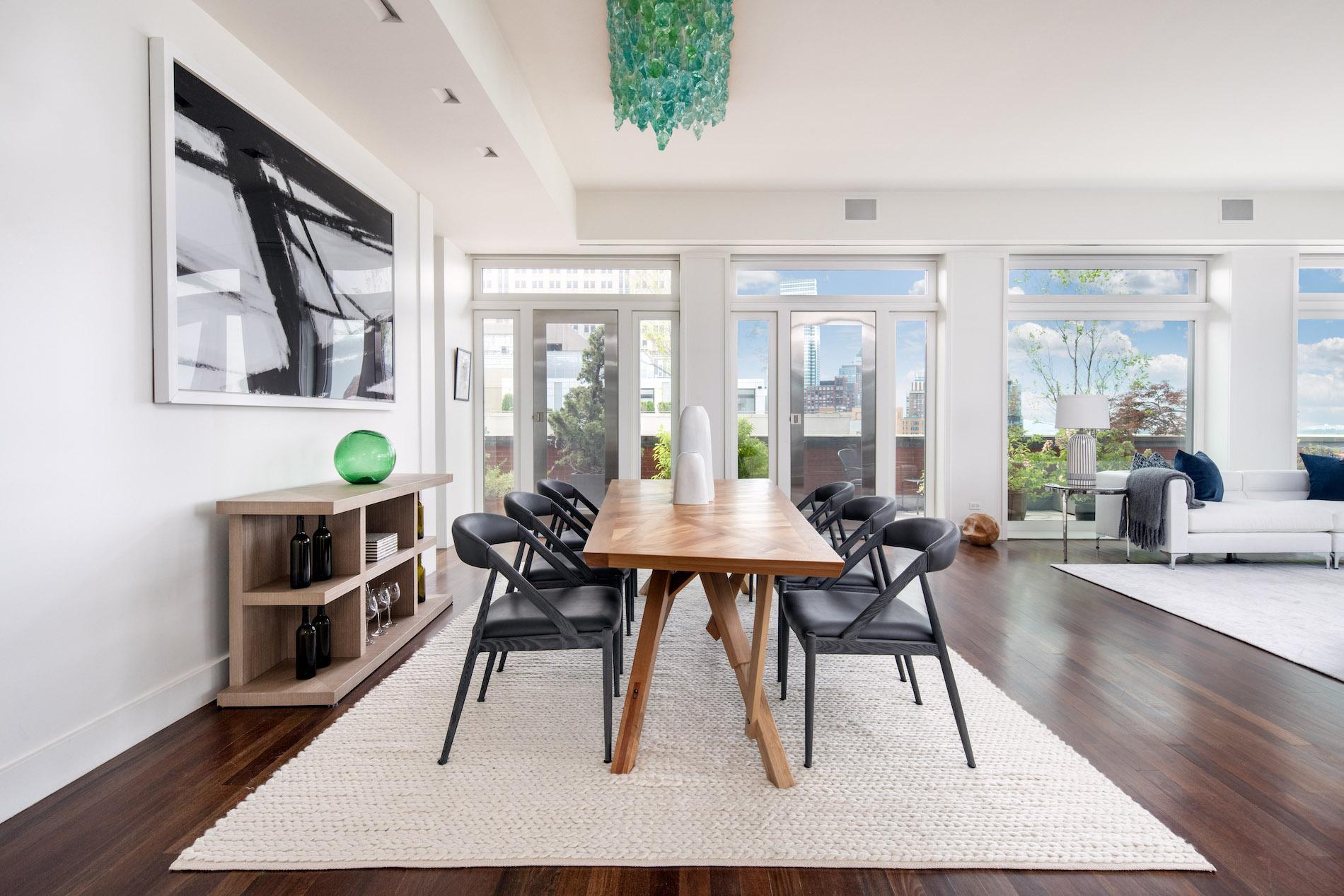 And in this stylish, secluded penthouse that she has owned since 2006, the actress is sure to have found a tranquil oasis away from Hollywood's glaring spotlight.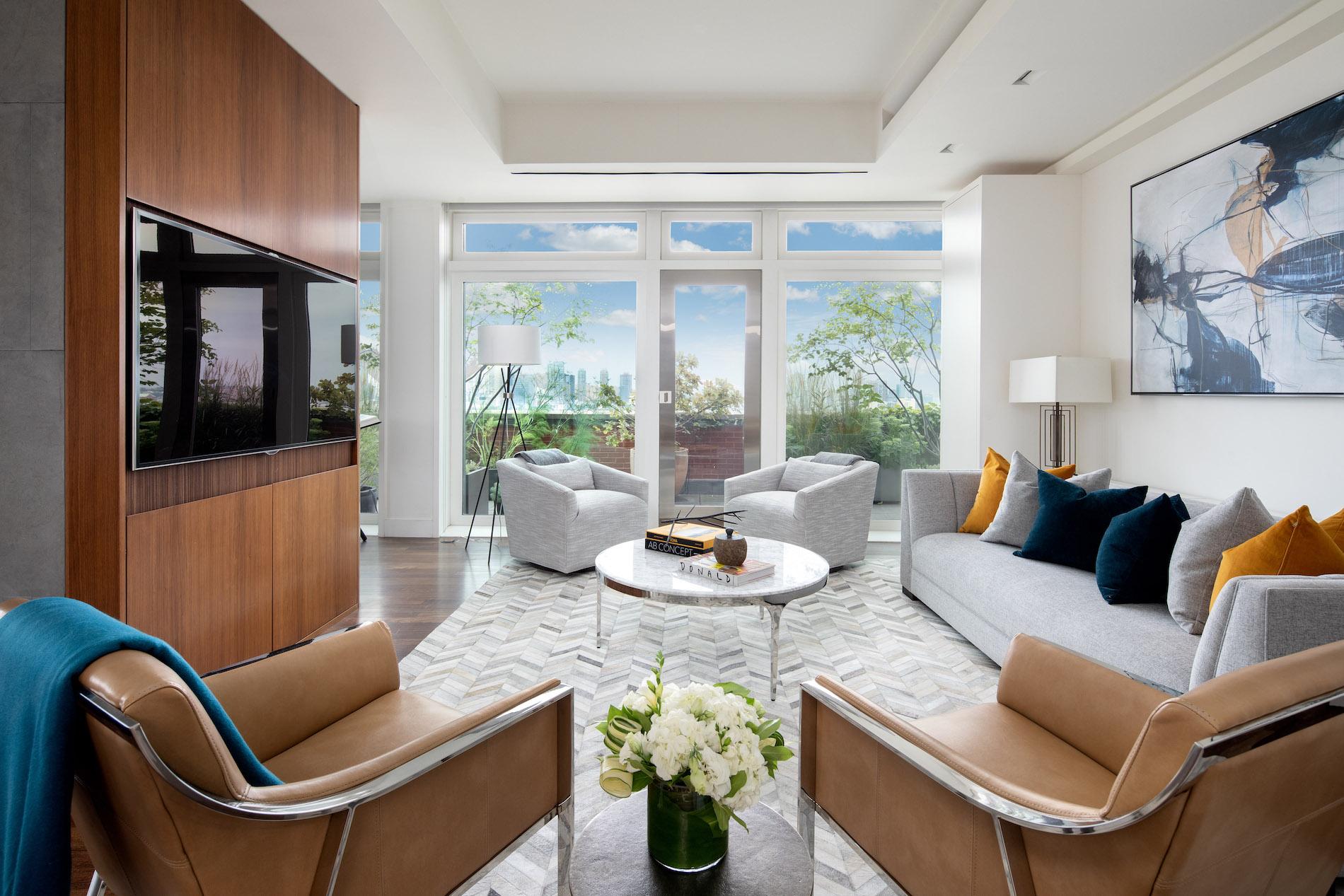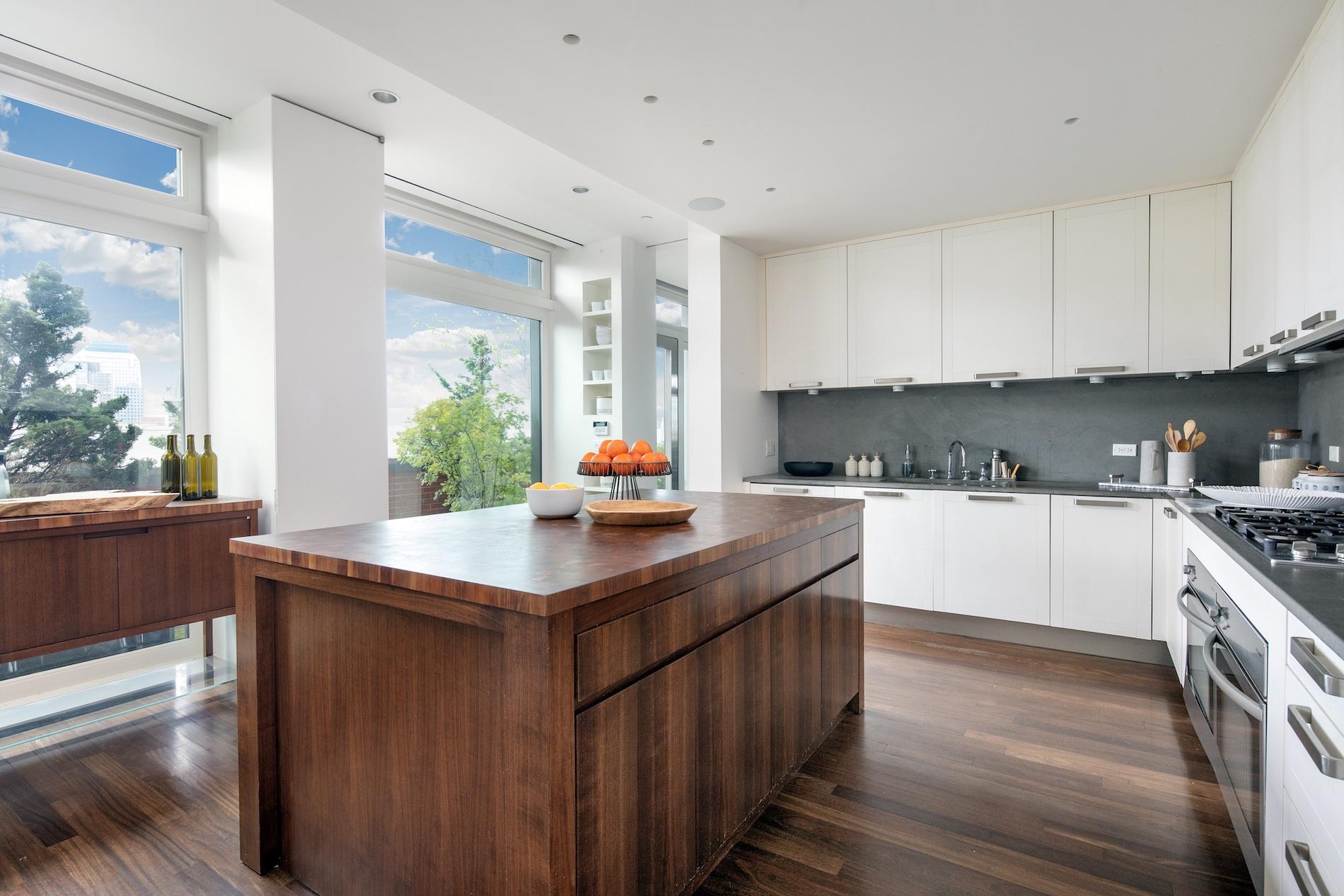 A keyed elevator leads directly to a private vestibule in the airy penthouse conceived by National Design Award-winning Tsao & McKown Architects, which occupies the entire top floor of the full-service residential high rise. Panoramic views of the Hudson River, the Statue of Liberty, One World Trade Centre, and the Empire State Building stream magnificently into the home – thanks to floor-to-ceiling triple-glazed windows that encase the lateral-living abode while elevating the home's already impressive sense of space.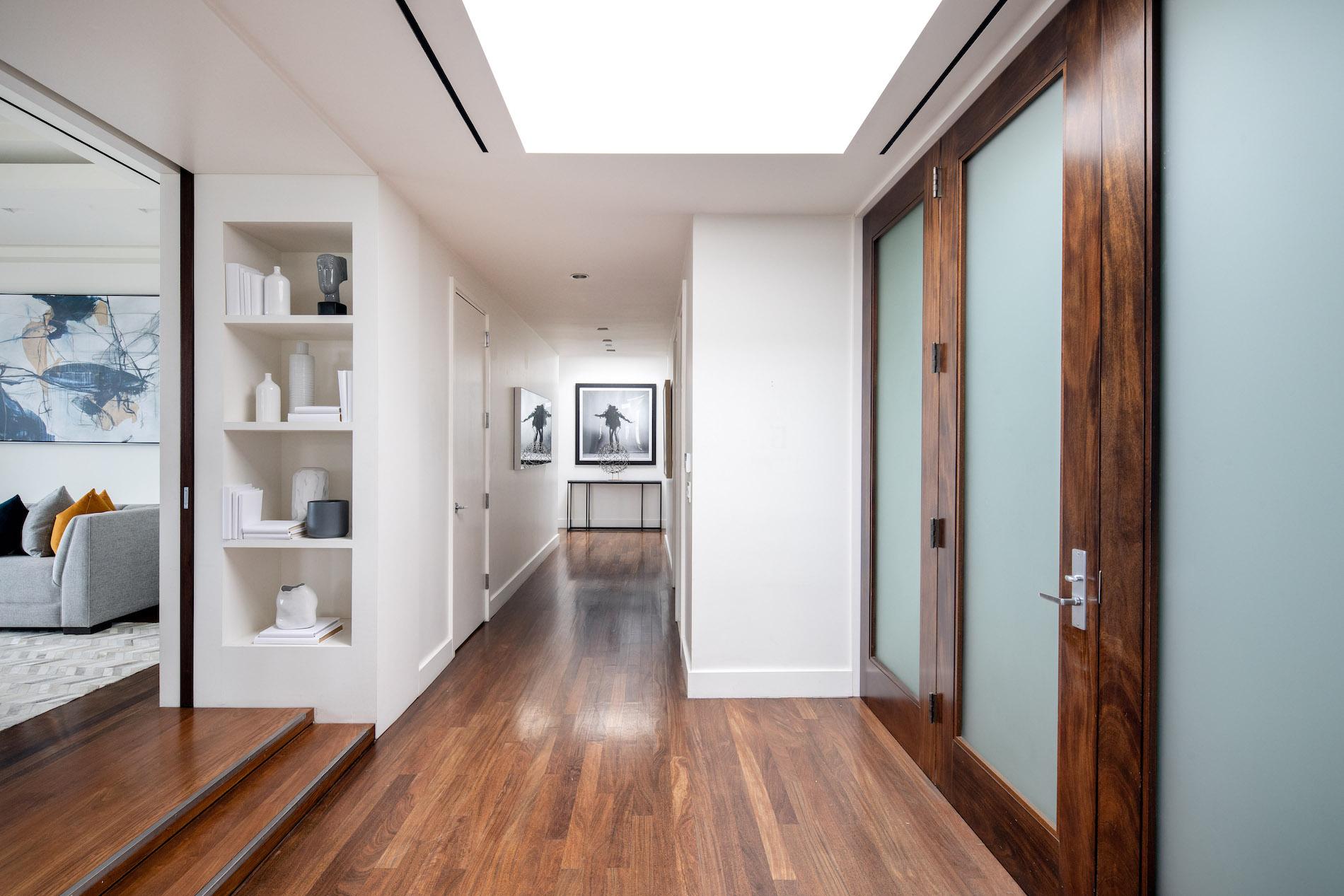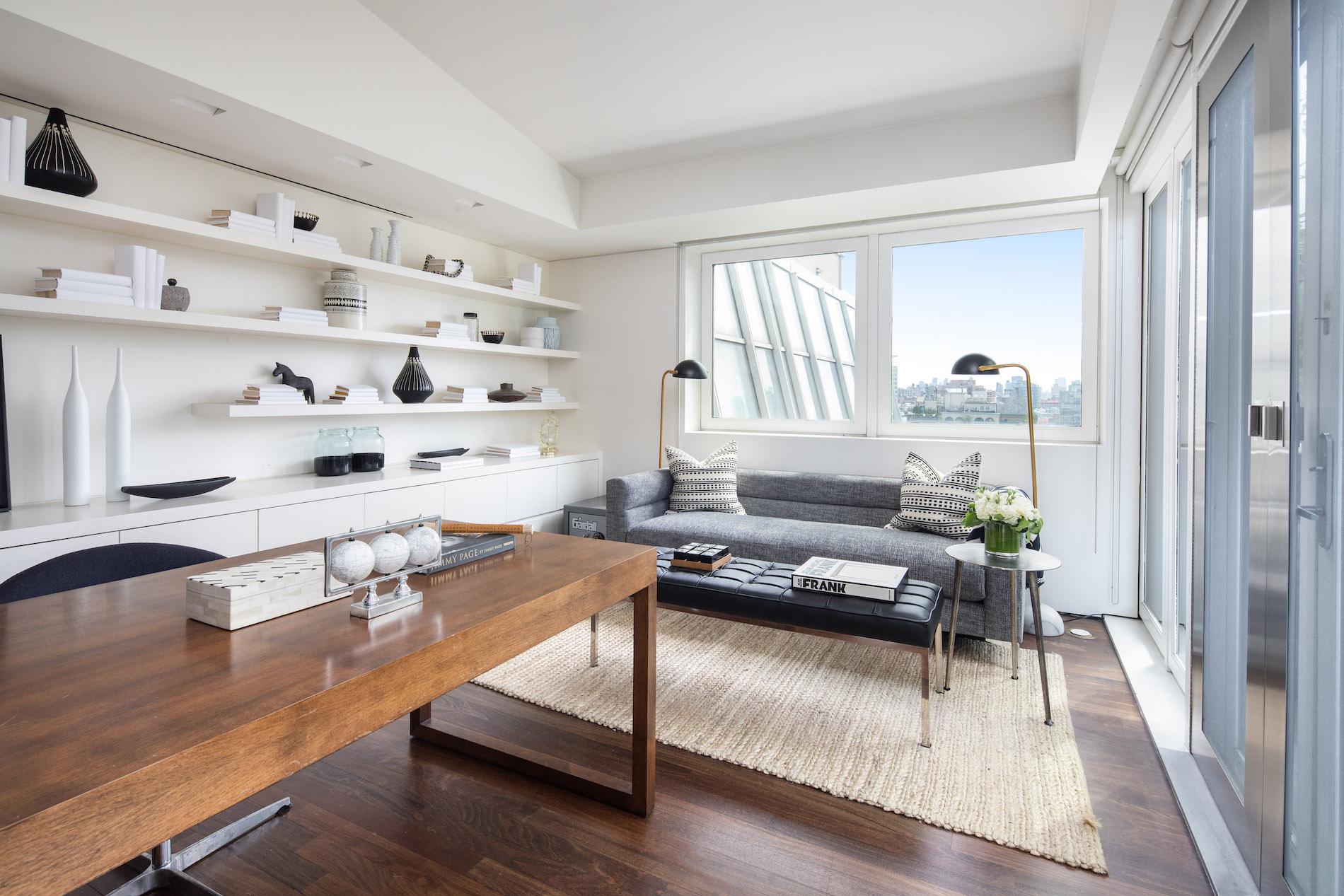 These panoramas also serve as stunning backdrops for the home's open living and dining spaces, plus five bedrooms and a beautiful den area, which all ooze a distinctly minimalist, luxurious flair thanks to an elegant cream-white palette, high ceilings and streamlined furnishings. These lend to a striking visual contrast against the space's Brazilian dark walnut hardwood flooring.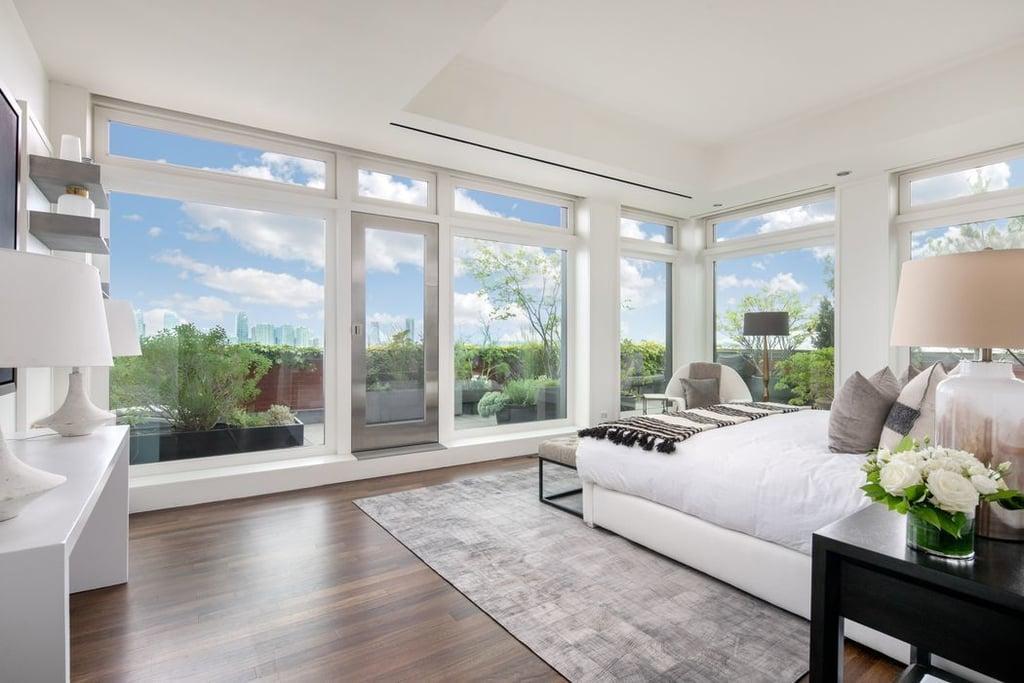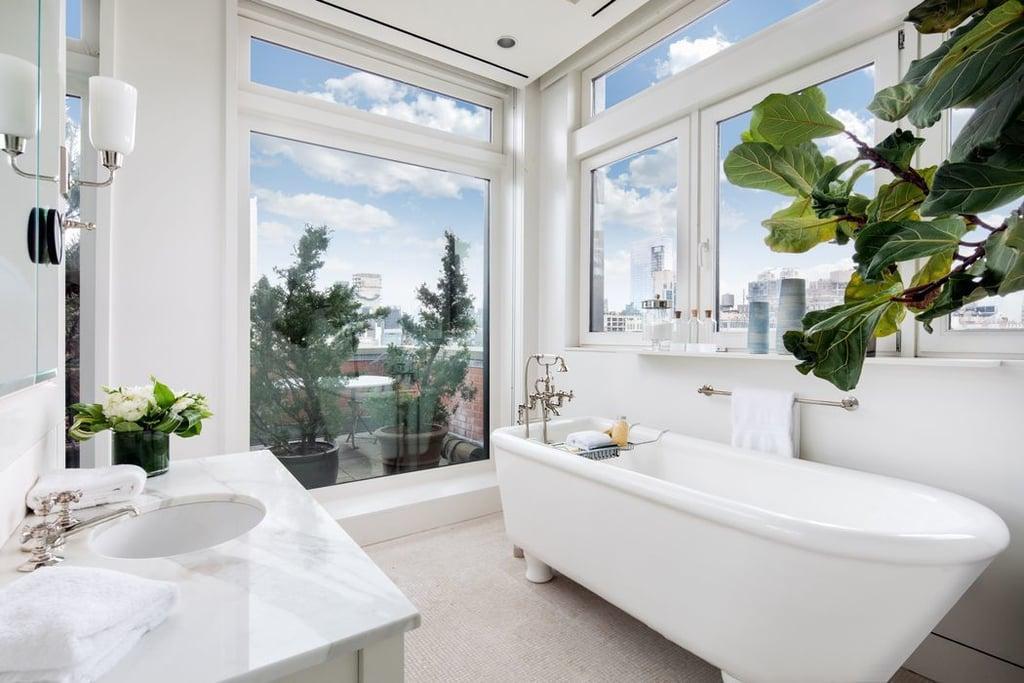 Far from being sedate, however, the condo is punctuated with gracefully placed accents from vibrantly-hued cushions and throws to curated art pieces, jade-green chandeliers, a wood-burning fireplace and a gigantic butcher-block island in the Italian-designed kitchen. We could imagine Julia Child whipping up a gourmet feast or two in here.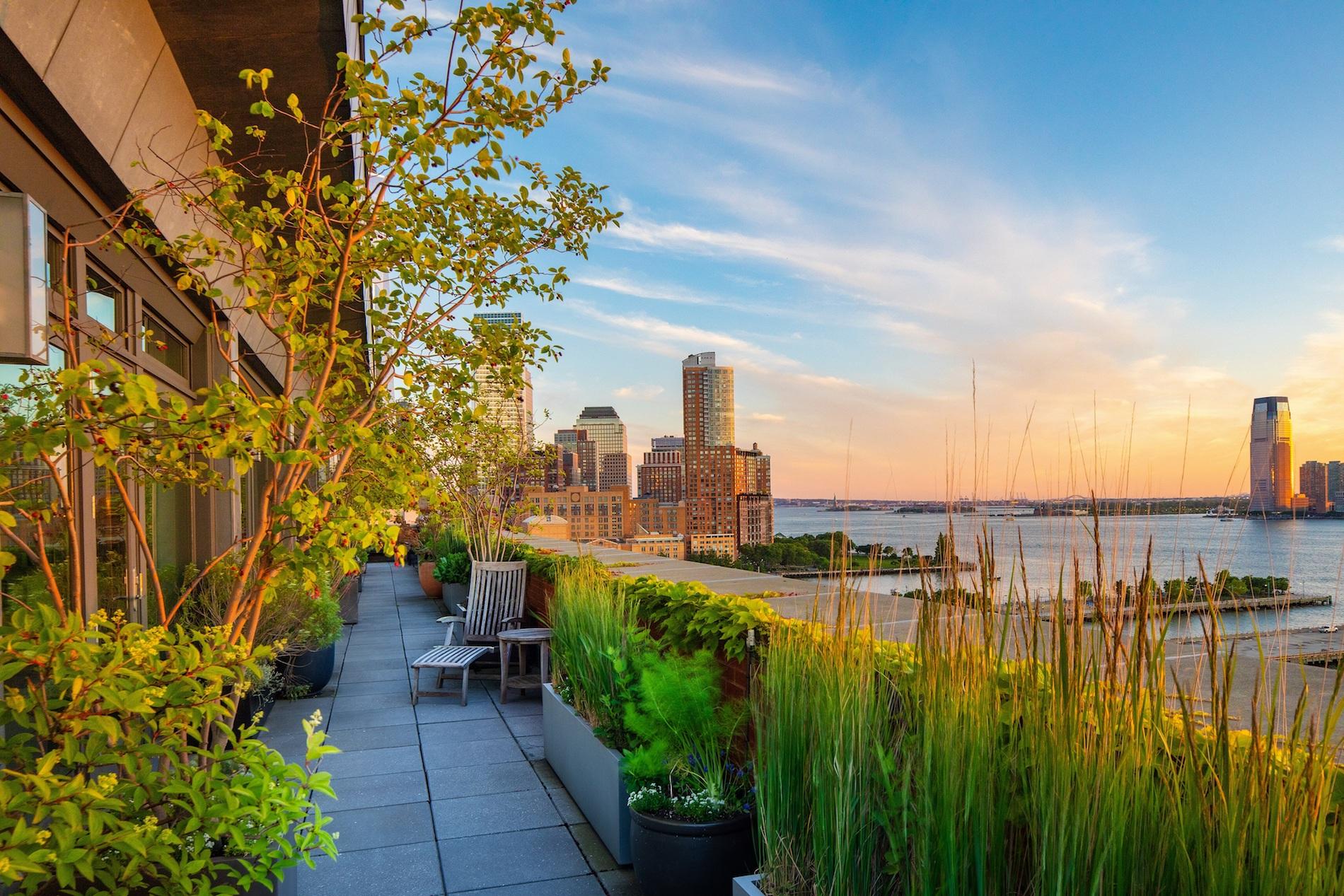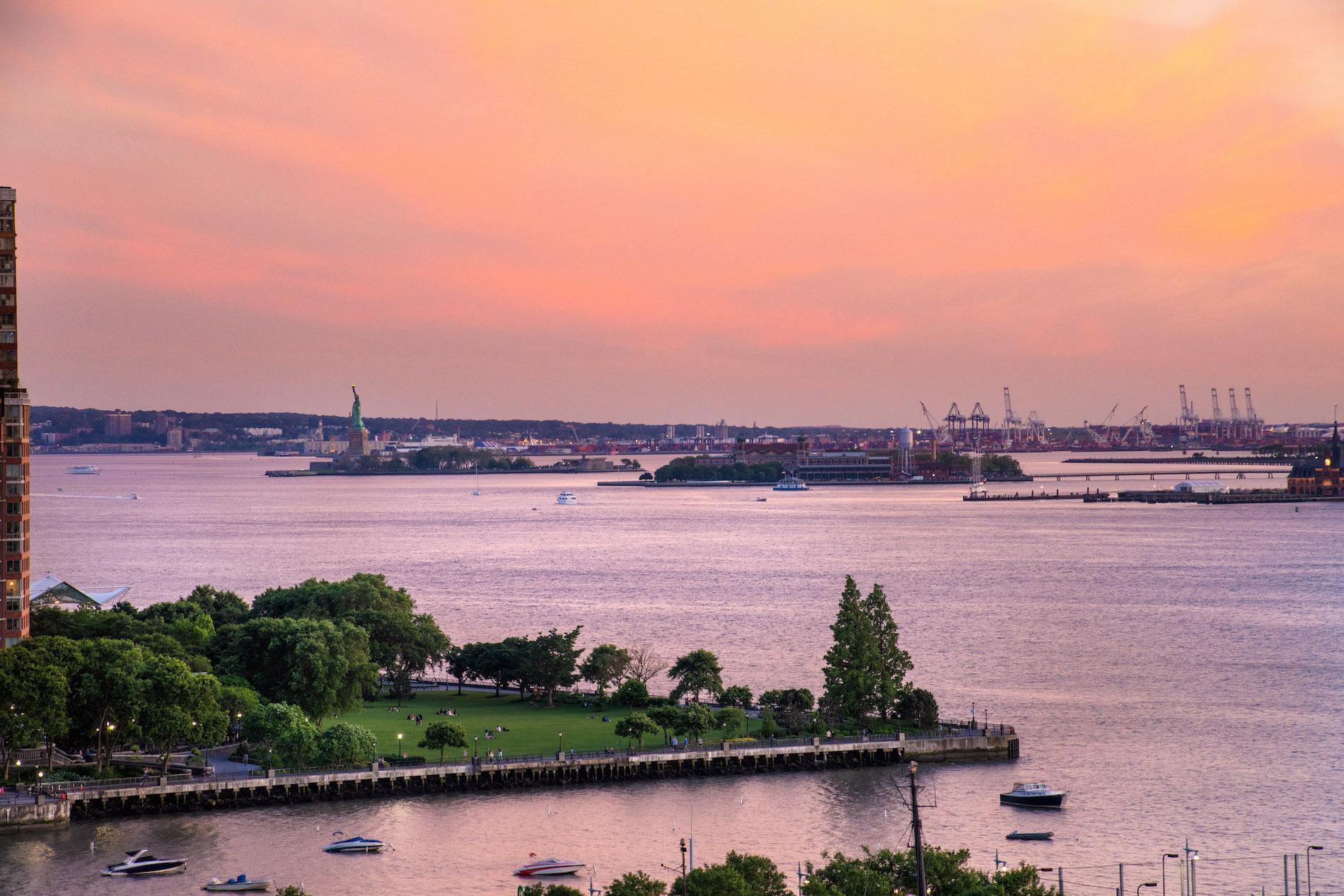 For the privacy-loving Meryl, who is usually found shunning the spotlight when she not working, the foliage-framed 10-foot-wide landscaped terrace that envelopes the condo on three sides was surely a factor that attracted her to the home. Accessible straight from main areas such as the master bedroom, living and dining areas, space is sure to offer plenty of al fresco entertaining with her A-list acquaintances away from the spying eye of the paparazzi – with some of the most stunning views of the city to be enjoyed.
The sale is handled by Sotheby's International Realty.
See also: Little Wonder: A 520sqft London Abode That Is Big On Style