He was by all accounts a singular figure – in both his extensive creative reach and his personal style.
He was an icon and iconclast – setting the benchmarks for how we dressed but also pushing its limits with his mantra of never looking back.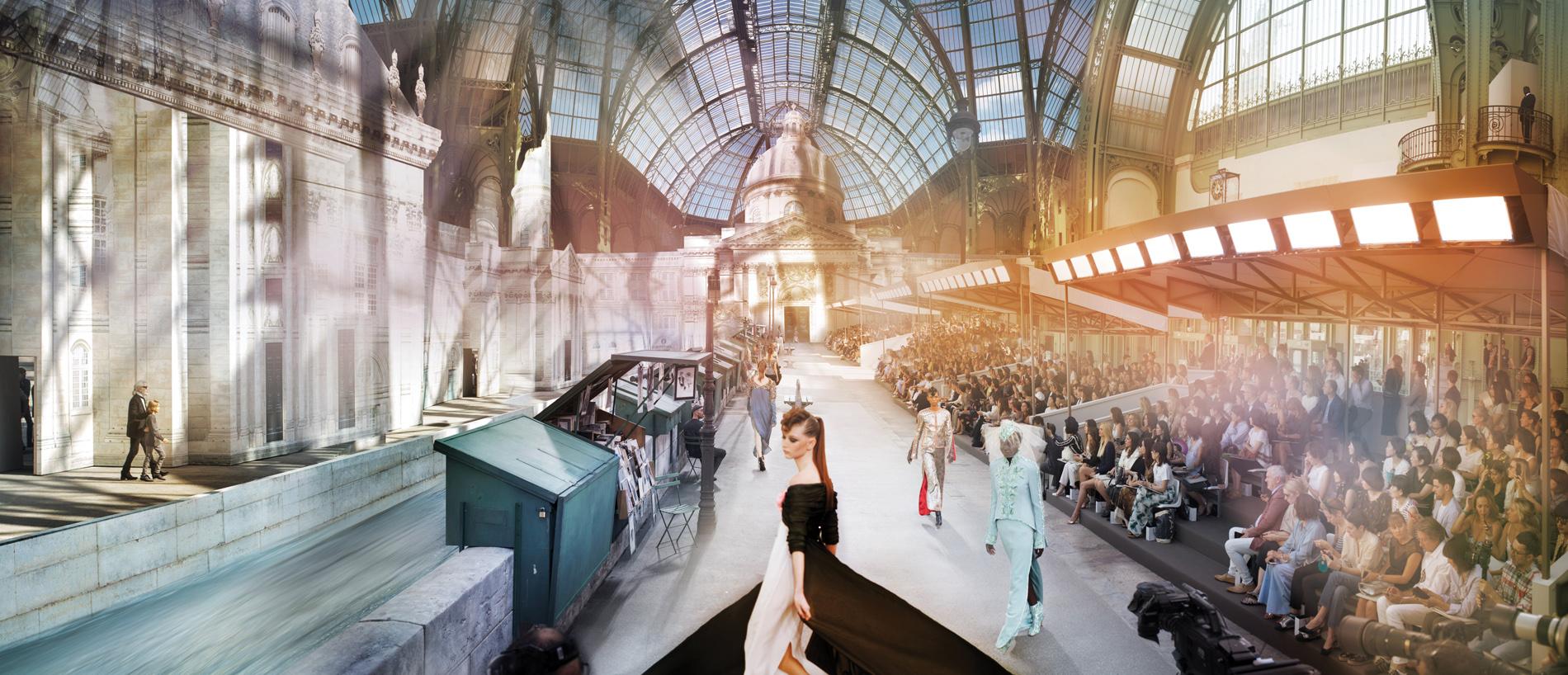 In his shows for Chanel, he created clothes that made you dream – and for the lucky few – have their sartorial fantasies realised in tres chic tweed ensembles or frothy tulle confections.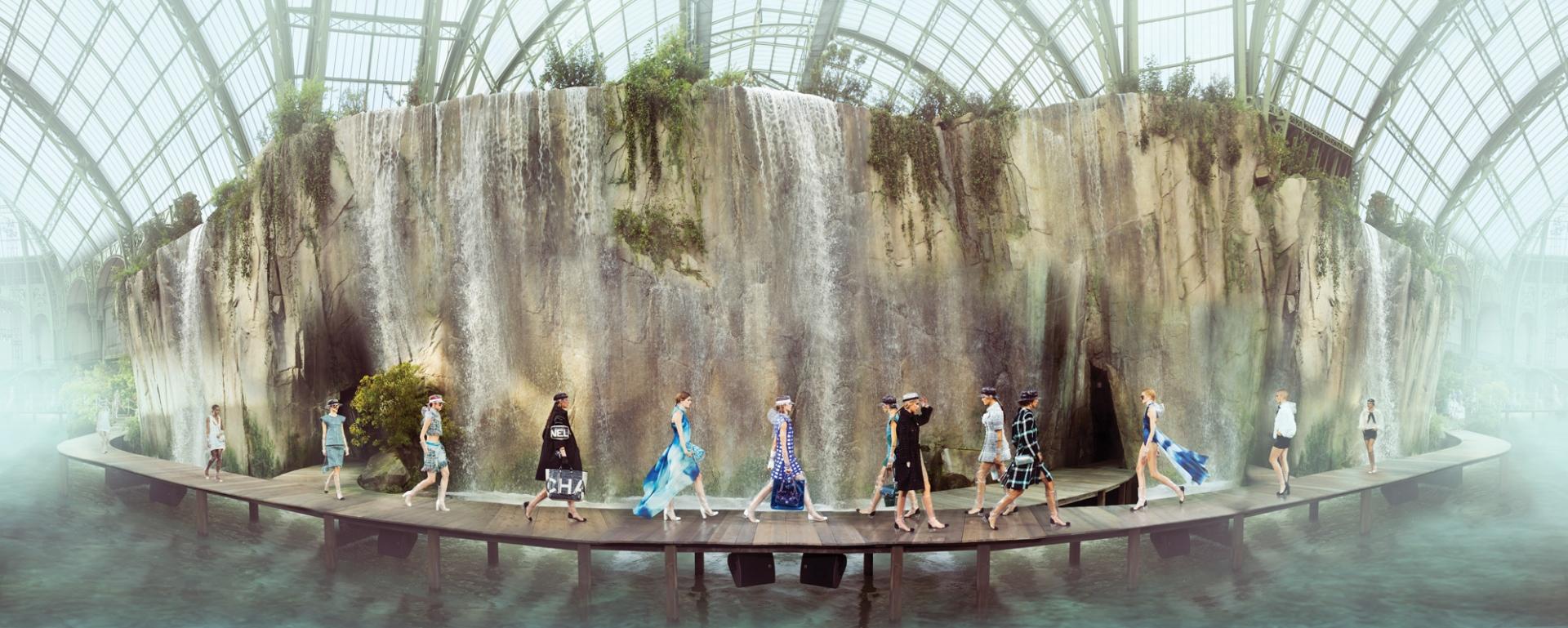 Just as the clothes were fabulous, so too were the mise en scene visualised by Lagerfeld for his fashion shows at the Grand Palais – big, grand and in epic proportions.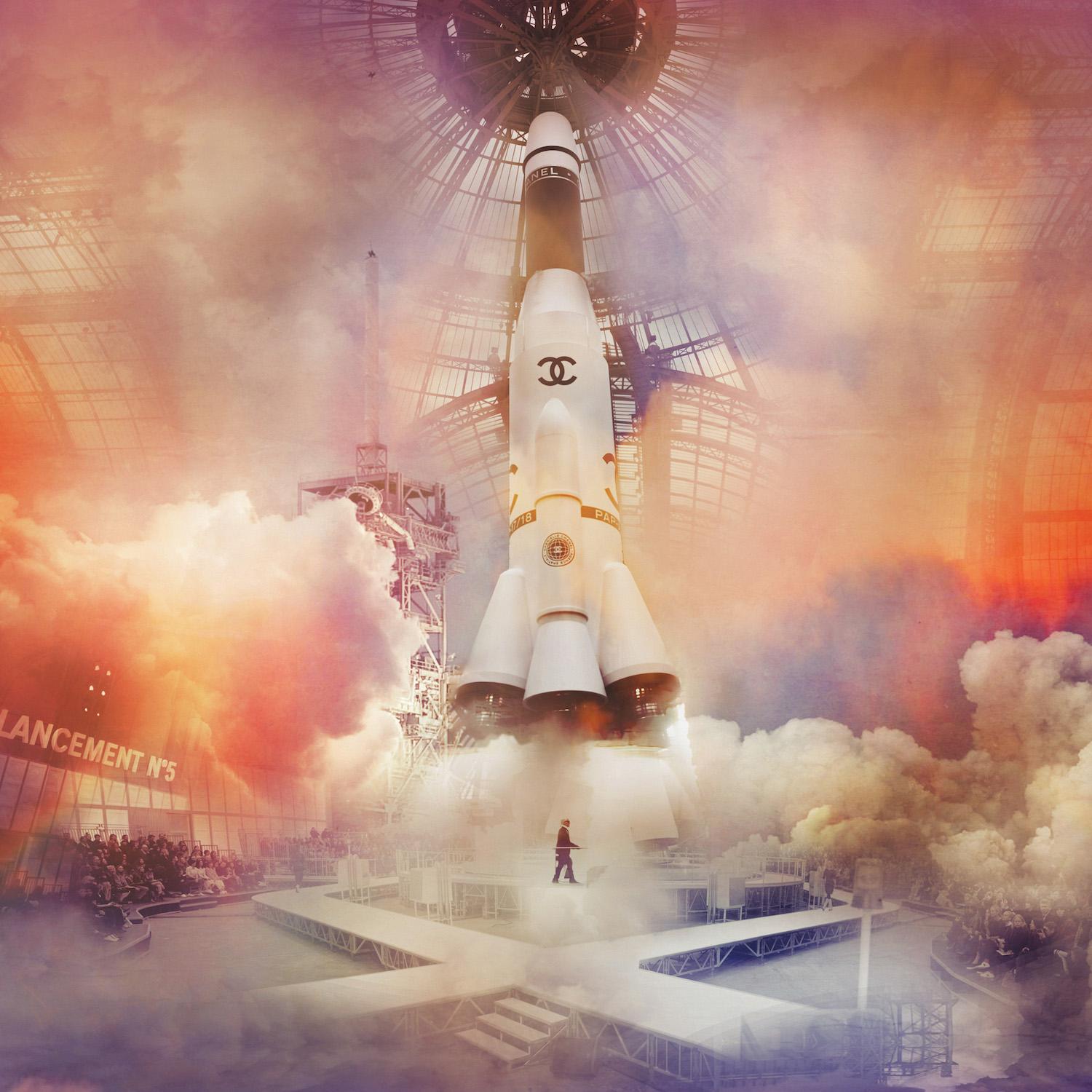 He transformed the Grand Palais into worlds that belied the seasons outside its walls: creating a Malibu-esque beach set replete with sand and ocean waves one season to an Alpine ski resort with mounds of snow the next; installing a full-scale supermarket stocked with Chanel branded canned goods for one show, then erecting a Parisian brasserie complete with wait staff and food service for another. There were also the sets that included a rocket launch, a Mediterranean villa, an iceberg and a treillage garden. In his Chanel shows, Lagerfeld wanted his audience to be completely immersed in his visions.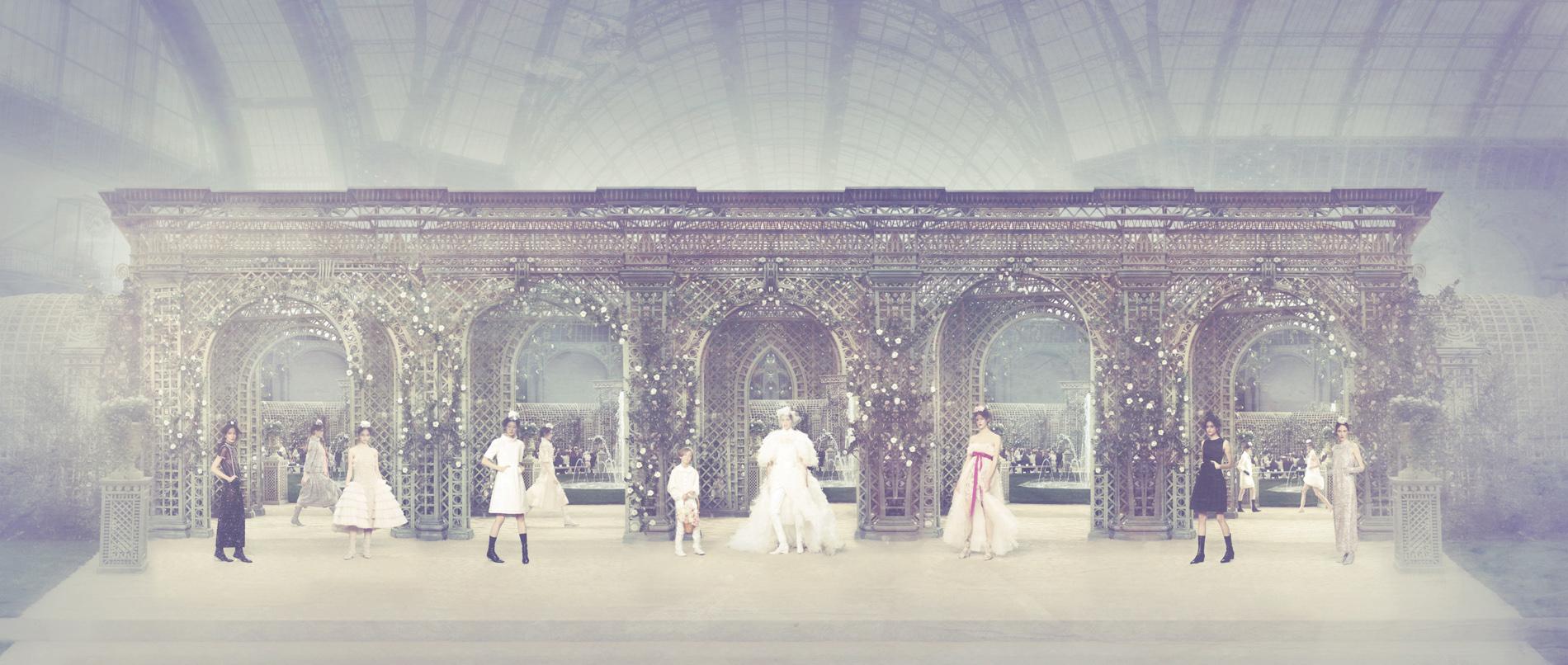 The photographer Simon Procter witnessed many of these fashion shows with their fabulous clothes and breathtaking sets. And through his friendship with Karl Lagerfeld he was able to cast his lenses on this rarefied word. He has compiled his best photographs into a book entitled Lagerfeld: The Chanel Shows to celebrate and honour the legacy and vision of Karl Lagerfeld – a man whose loss has left the fashion world a little less fantasy.
See also: Behemoth Regeneration Project at London's Battersea Power Station Unveils