Its four distinctive white chimneys have become somewhat of a landmark in the hearts of Londoners – the brownfield site of which has generated power for the British capital for 50 years and even made appearances in the film The Dark Knight and on the cover of Pink Floyd's 1977 Animals album.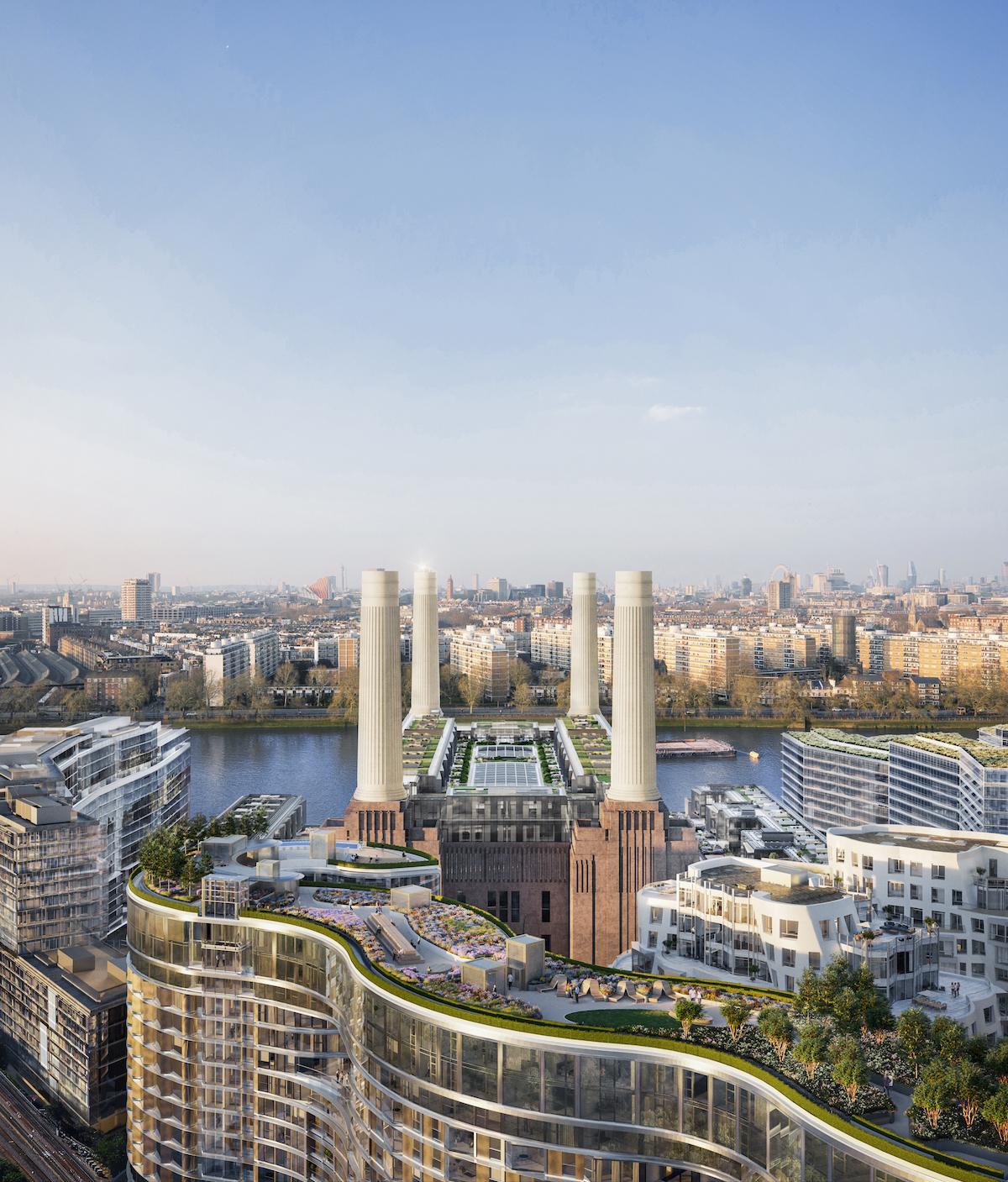 And now, three decades after it was decommissioned, the iconic Battersea Power Station has been given new life as a colossal multipurpose cultural and residential compound, thanks to one of the largest, most visionary and ambitious restoration projects Europe has ever seen.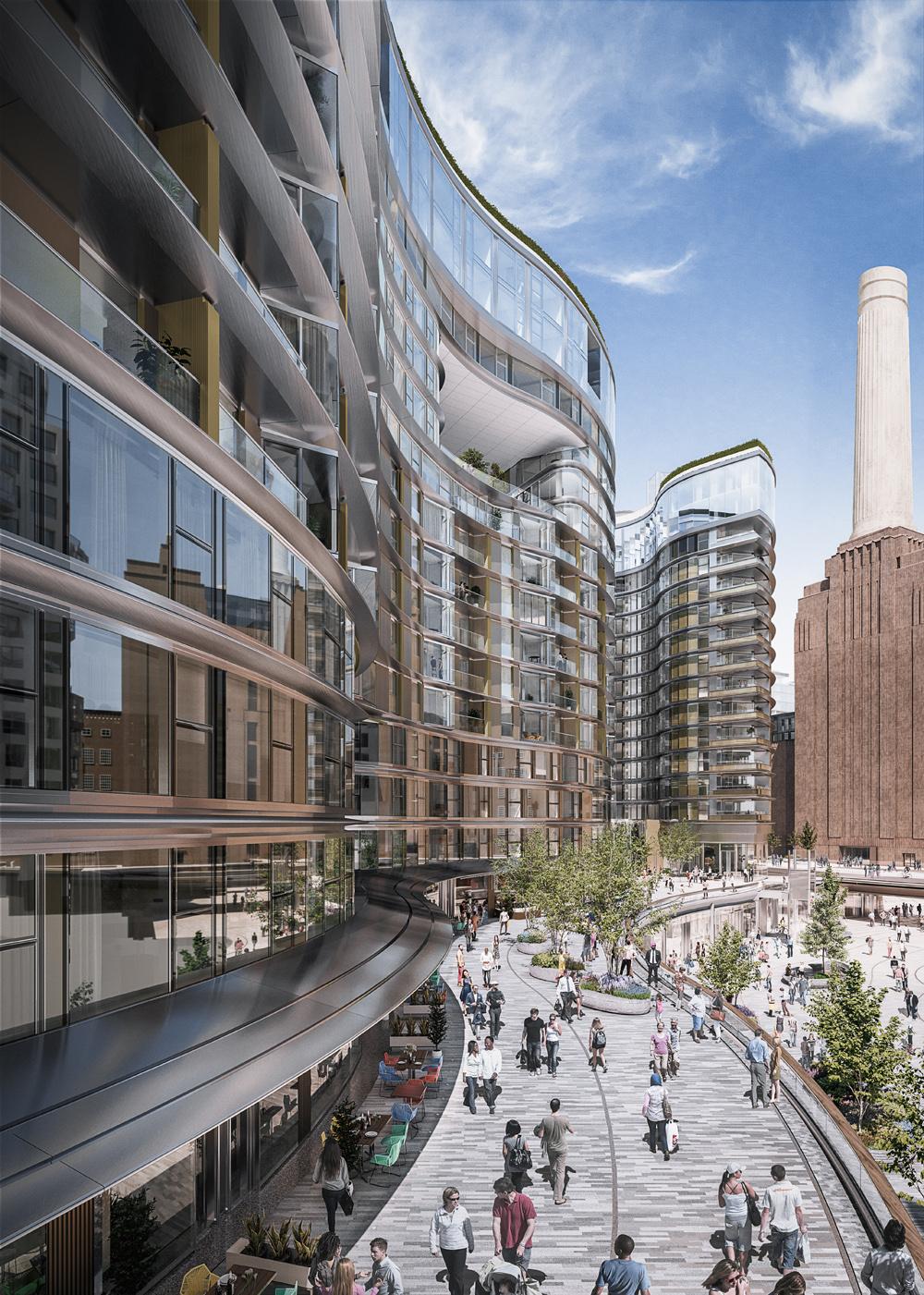 Spanning 42 acres and sitting along the picturesque bank of River Thames in southwest London, the Grade II-listed heritage industrial brownfield site is most known for its brown-red facade – in fact, it is one of the world's largest brick buildings – and the original, lavish Art Deco interior fittings and decor. All these trademarks have been painstakingly preserved in the behemoth revitalisation undertaking that started in 2014.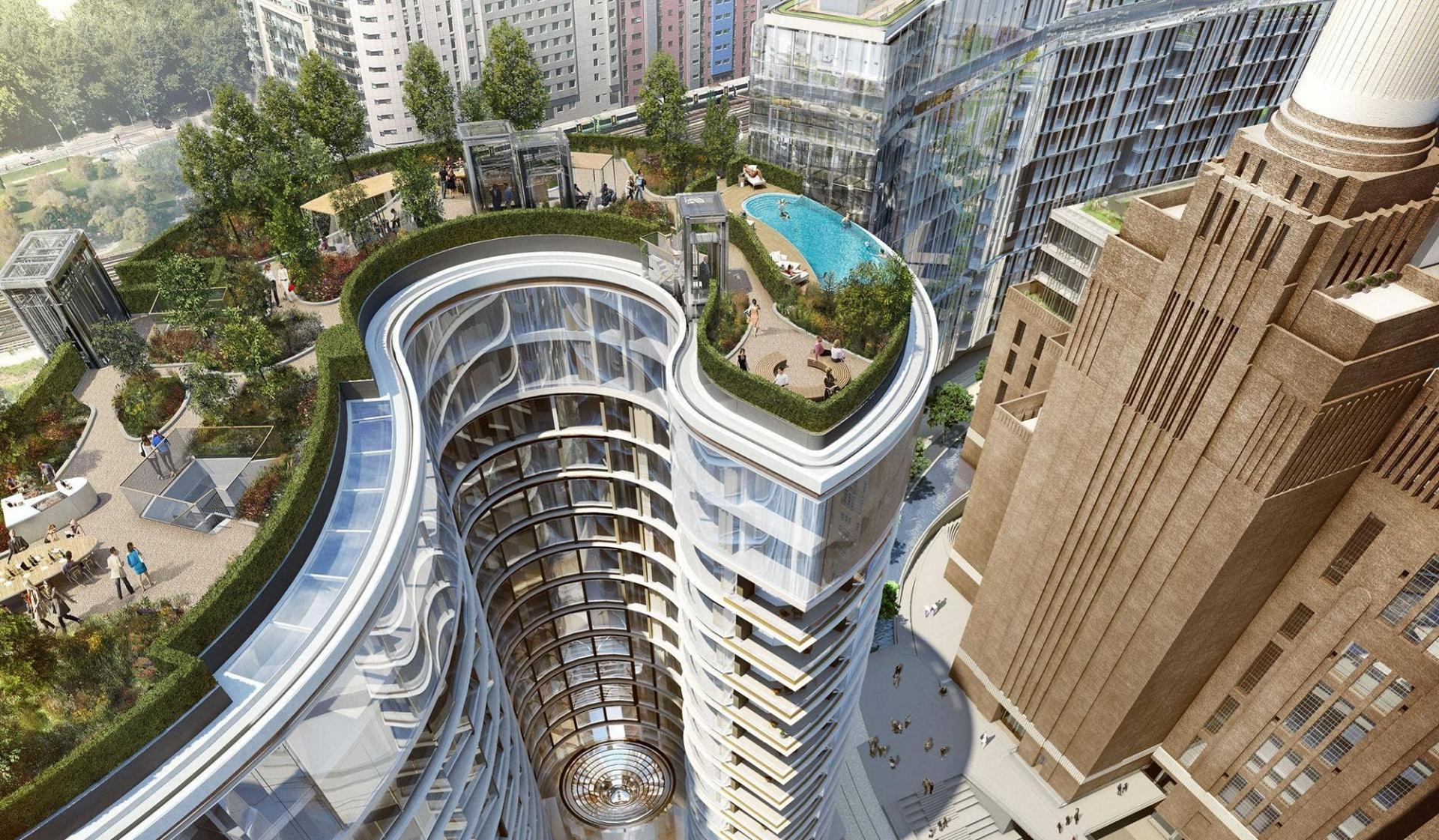 Everything else, however, has pretty much been given a breathtaking facelift. Split into different zones that will open in phases, the first stage was launched in 2017 and conceived by architectural firms SimpsonHaugh and Partners and De Rijke Marsh Morgan (dRMM), who transformed the heart of the riverside locale into an greenery-filled, eclectic mix of world-class restaurants, retail shops and programmes of events that have been enjoyed by over two million people – as well as 865 flats that are now home to 1,000 people.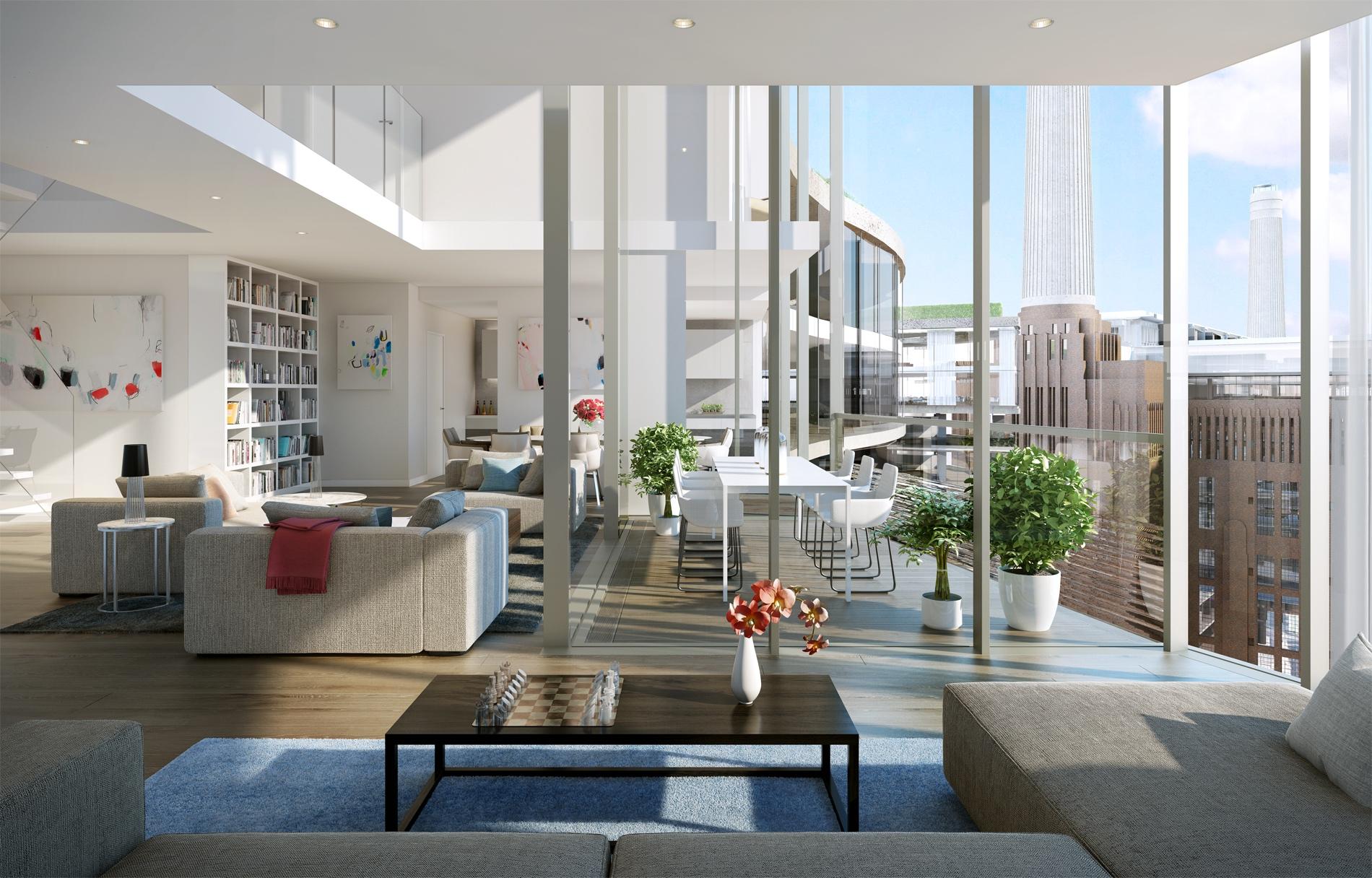 Along with a six-acre lush public park, a town square and a new tube station set to unveil, electronics giant Apple is also poised to move 1,400 of its employees into the station's premises by 2021, occupying some 500,000sqft of the space. It will share the site of over 4,000 townhouses and apartments with several other firms.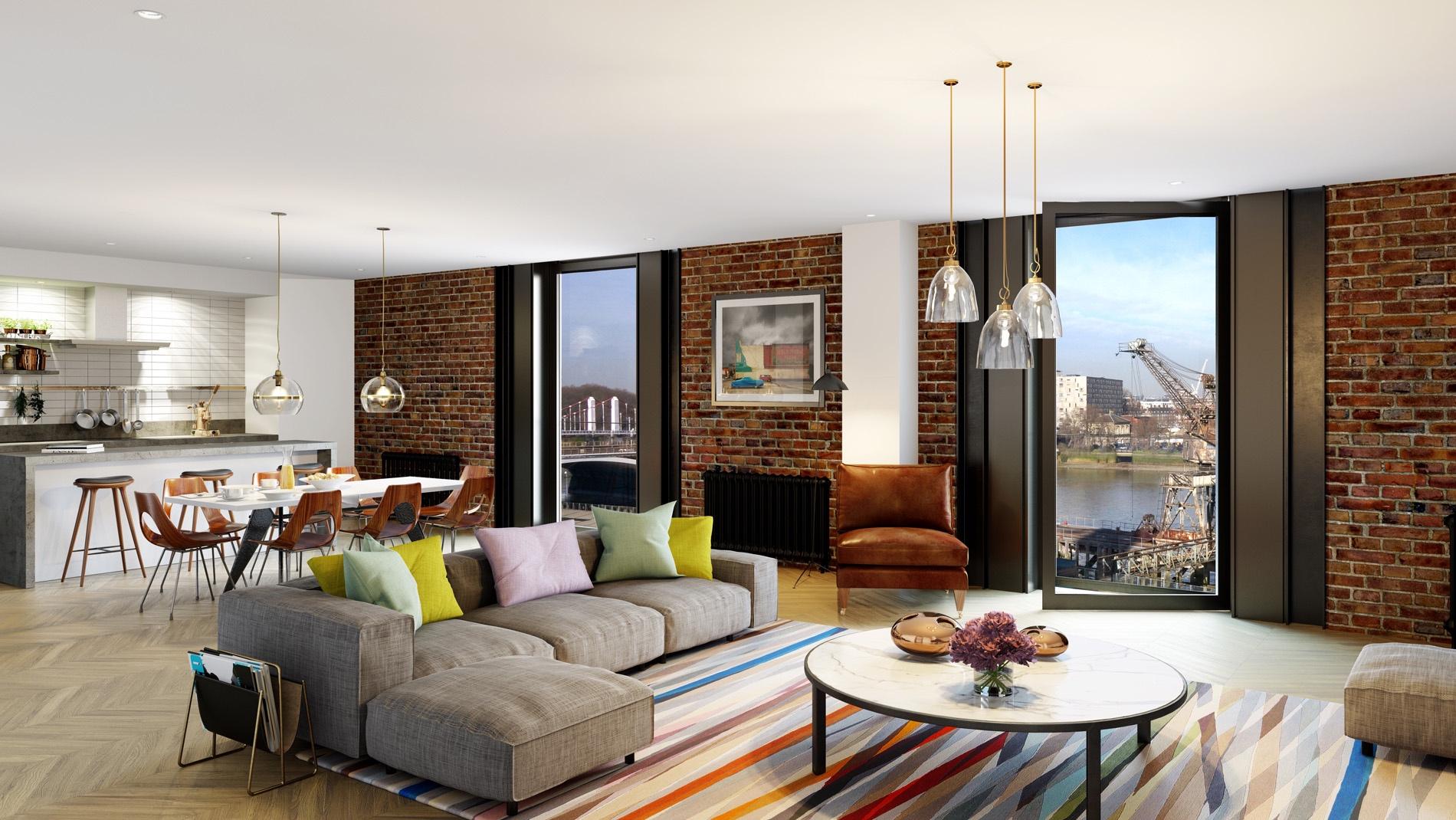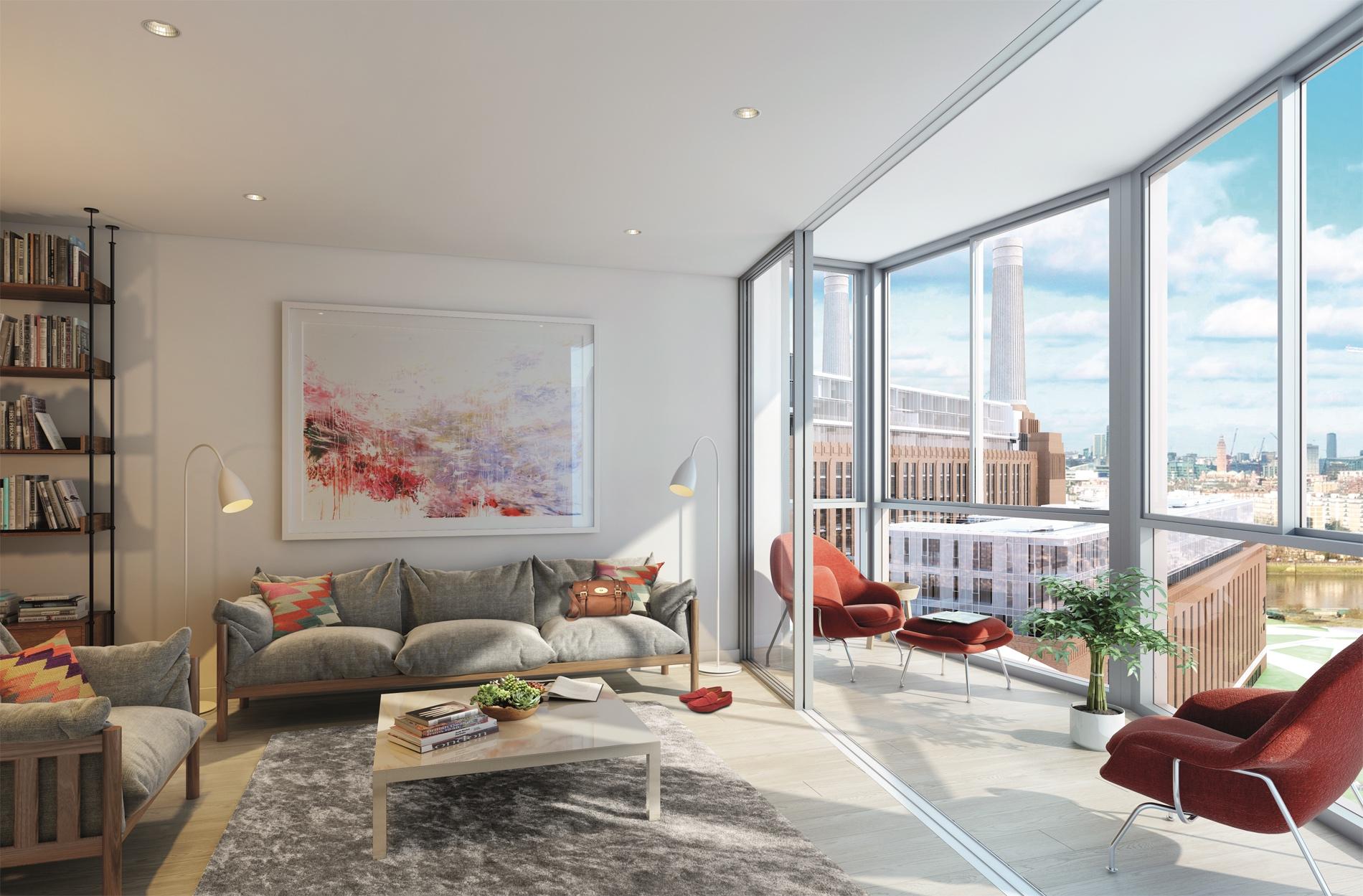 More of the biggest names from the design world have signed on to helm the later stages, including London-based WilkinsonEyre who is overhauling, and restoring, the detailed design of the power station for phase two set to unveil in 2021; BIG (Bjarke Ingels Group) to conceive the Malaysia Square and Foster + Partners and Gehry Partners to work on the Electric Boulevard comprised of the Battersea Roof Gardens and Prospect Place for phase three.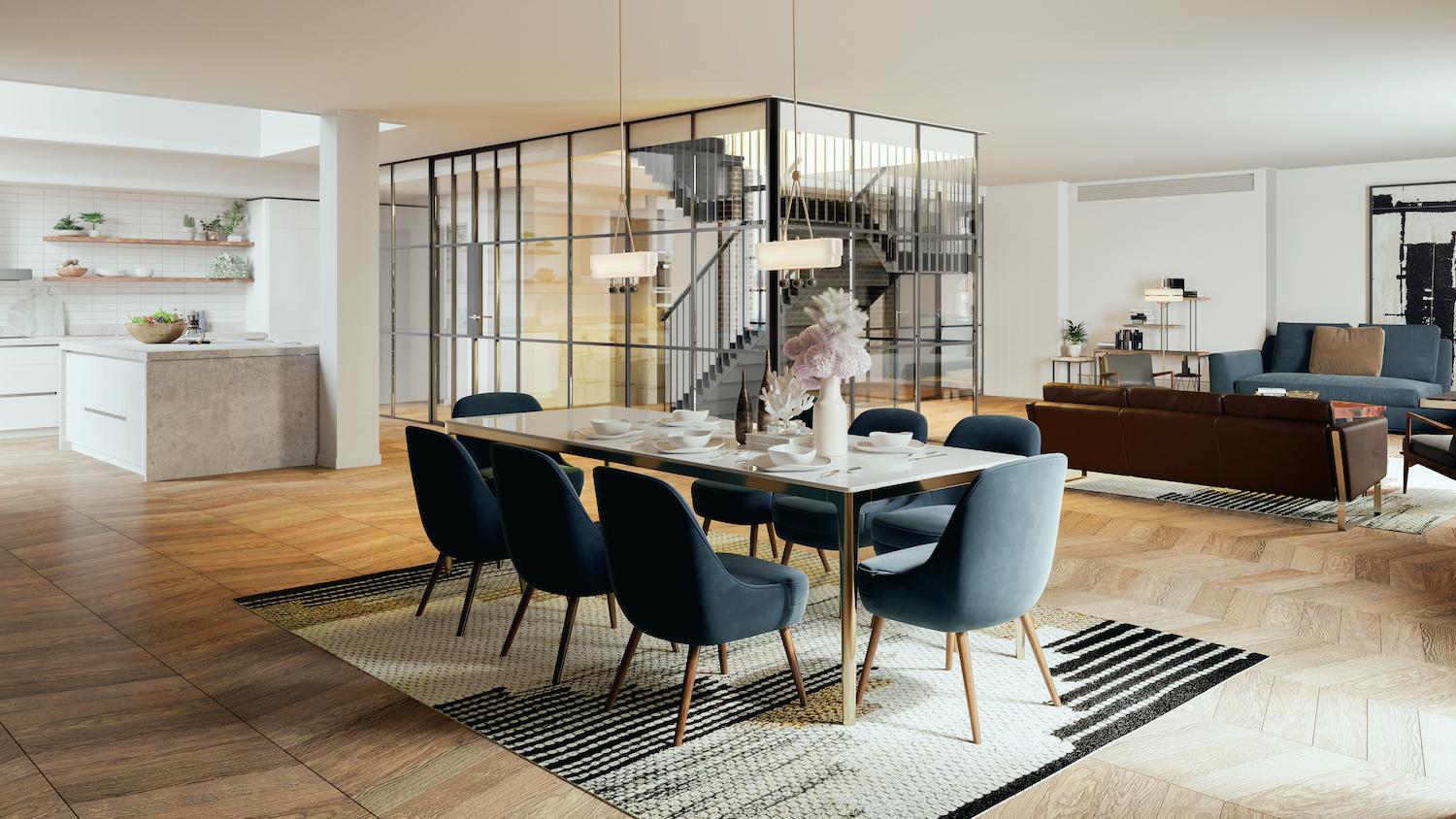 "Our approach is to celebrate the industrial heritage of the building," says Sebastien Ricard, director at WilkinsonEyre. "This combination of mixed-uses and heritage makes the scheme an appealing place to live and work."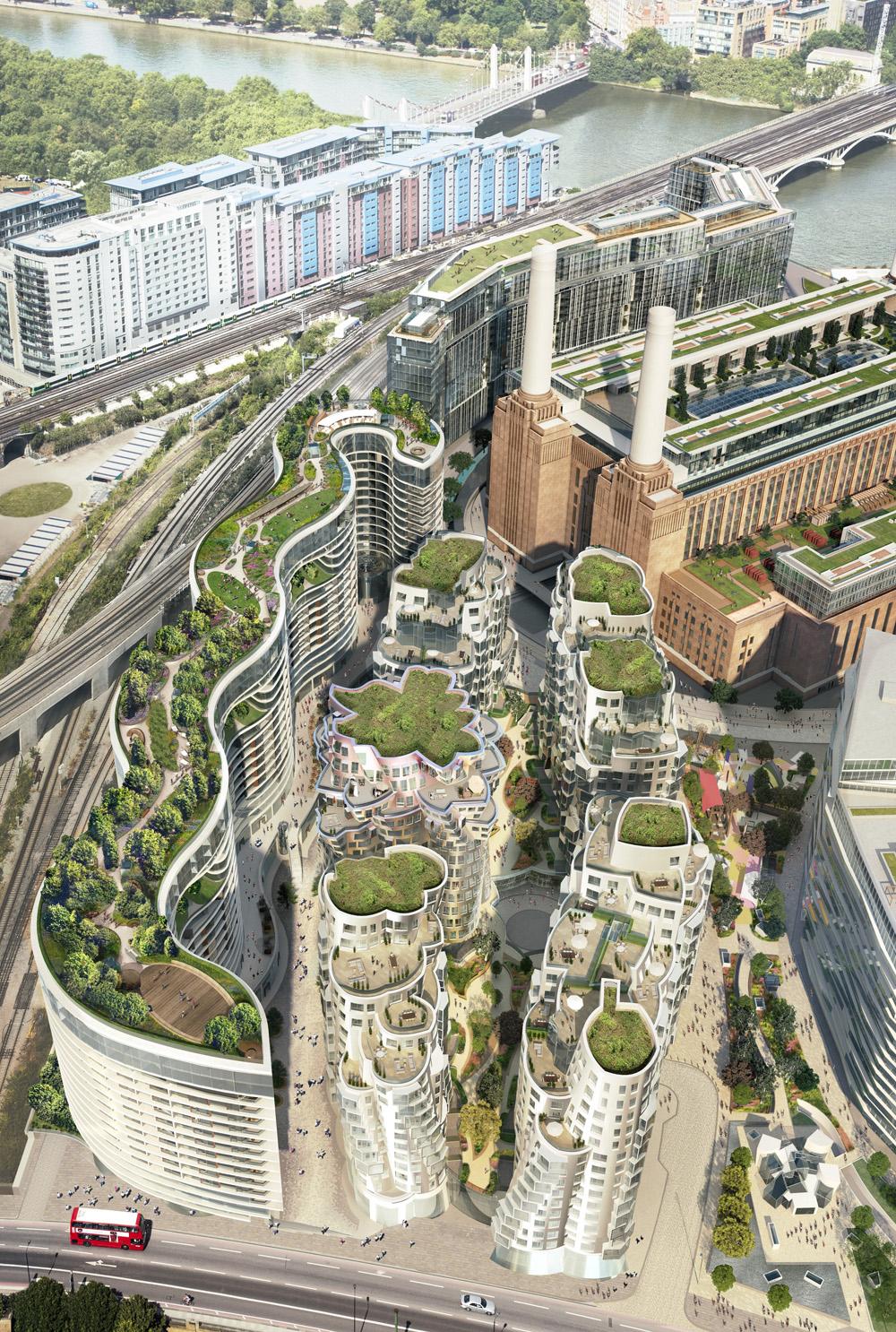 These final phases have particularly caught the attention of global investors and design enthusiasts with recently unveiled concepts of what is to become one of Europe's largest roof terraces.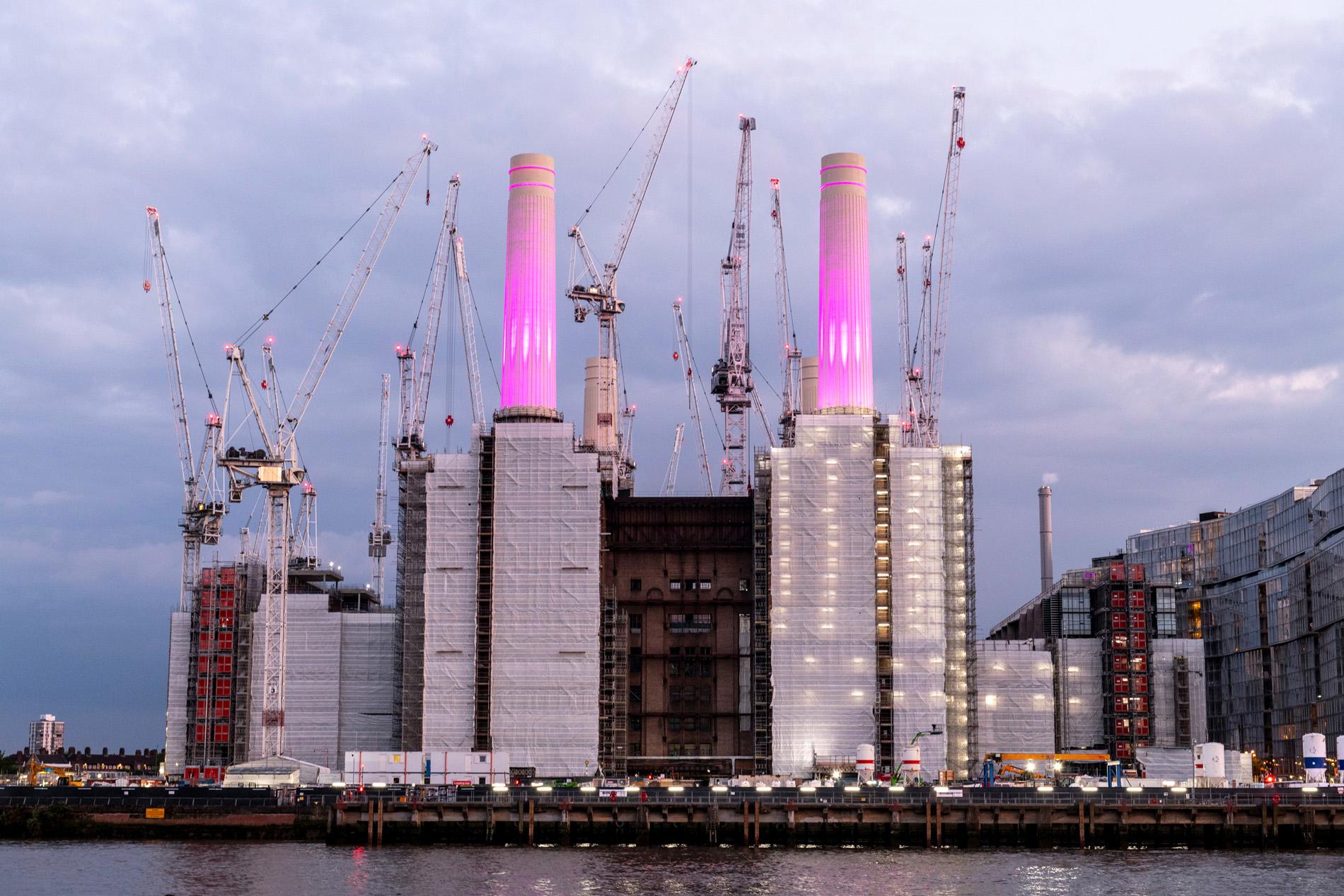 Beautifully designed by the team behind New York's High Line, James Corner Field Operations, and delivered by LDA Design, the undulating roof garden spans 1,100 feet long, featuring tree-lined picnic spots, sun decks and fitness areas, where panoramic views of River Thames, London's sparkling skyline as well as the iconic power station itself are on full display. The terrace will sit atop the Electric Boulevard, a cluster of striking residential buildings and a new 167-room hotel.
"We are tackling modern problems such as loneliness, mental and physical health through a variety of spaces that bring people together physically, emotionally and culturally," adds Ben Walker, director at LDA Design, of the remarkable project. "We want people to keep the magic of living in London at the very forefront of their minds."
Find out more at batterseapowerstation.co.uk