The vision was crystal-clear from the very onset. "The female homeowner loves American country-style decor," says YC Chen, creative director of homegrown design firm hoo, of the 2,000sqft, three-bedroom flat, nestled within the tree-enveloped Pok Fu Lam Road, that he and his team recently completed. "She came across a project of ours in the same aesthetic from a few years back and reached out for us to do something similar."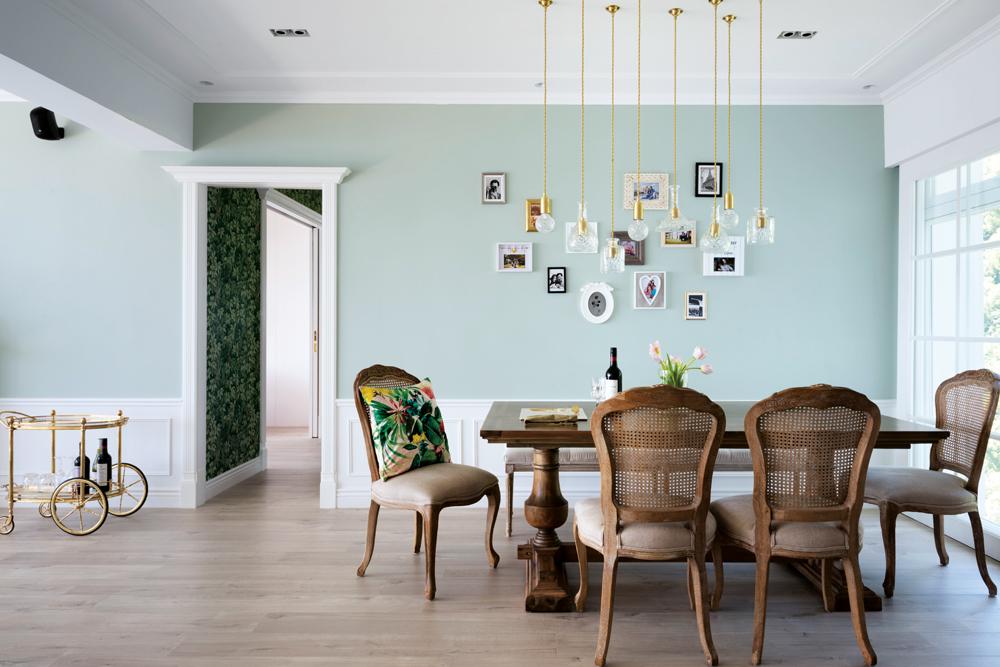 Known for its rustic, lived-in sensibility, saturated palette and rural charm, this farmhouse-inspired decorating style that first saw burgeoning popularity across the United States in the 1970s brought with it its own challenges when transposed into an urban family home for four in the heart of Hong Kong. "It's a style that isn't overly common here," admits YC. "The key was to present the aesthetic without it looking dated."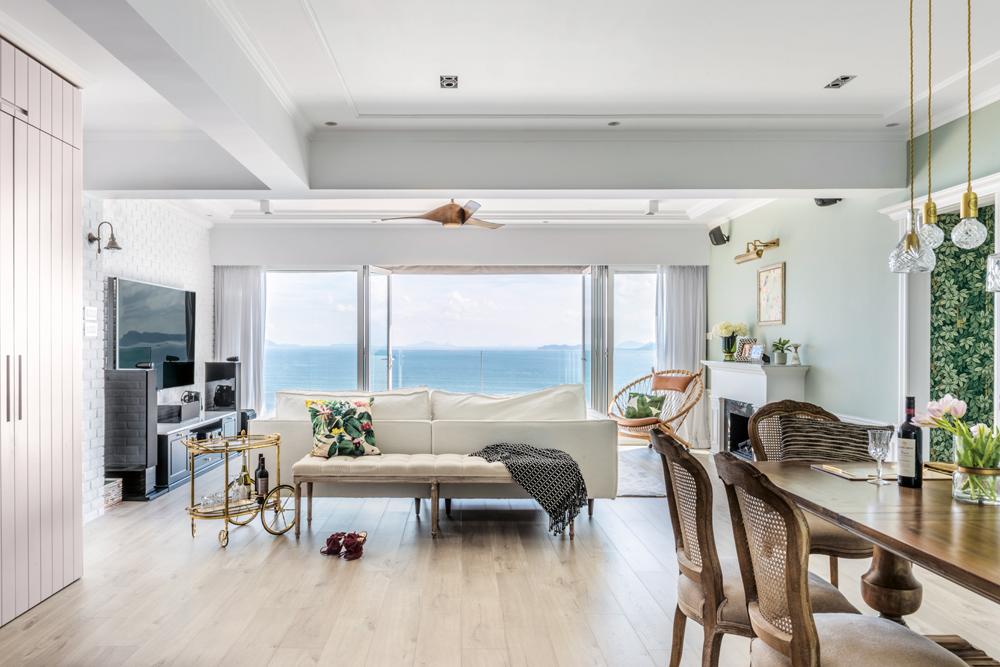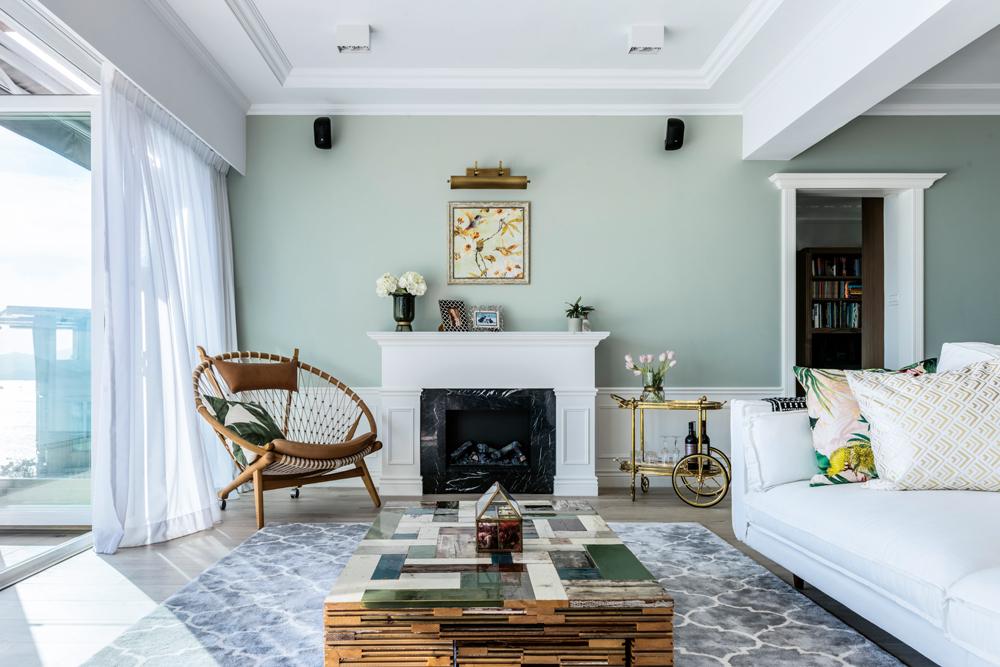 Embarking upon a 10-month renovation, during which the team worked closely with the homeowner ("She cared deeply about the project and was incredibly hands-on; we had a lot of back and forth to get the finest details perfect and were in touch almost every day") to simplify and streamline the look, as well as infusing a plethora of modern elements throughout, the result speaks for itself. It's a sprightly, sophisticatedly appointed space imbued with all the decorative details of an American country home – from a white marble fireplace that takes pride of place in the living room to carefully sourced woodwork and rattan furnishings – without a hint of staidness.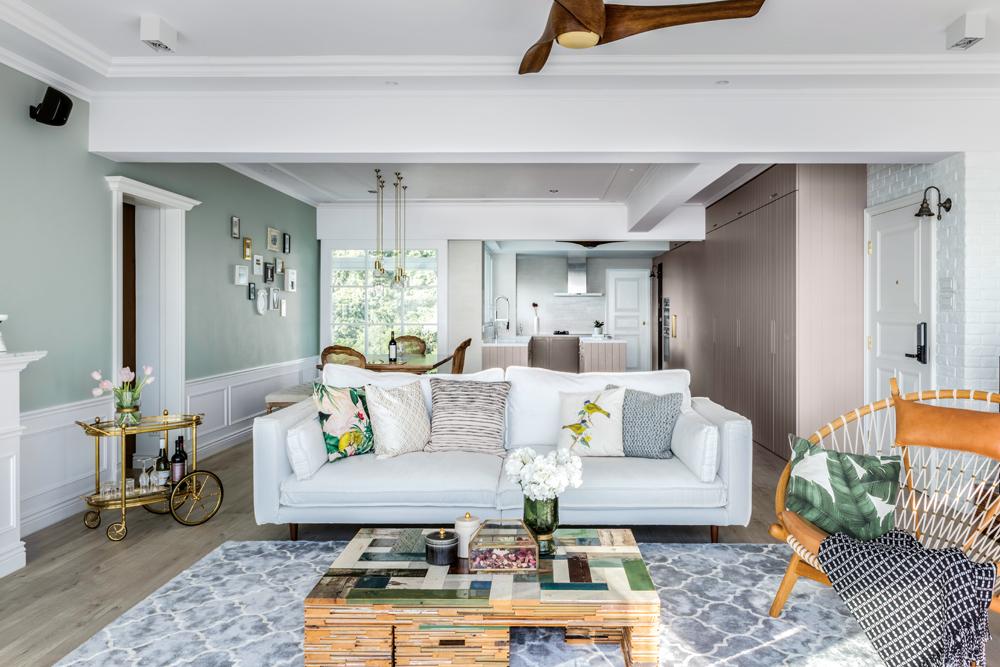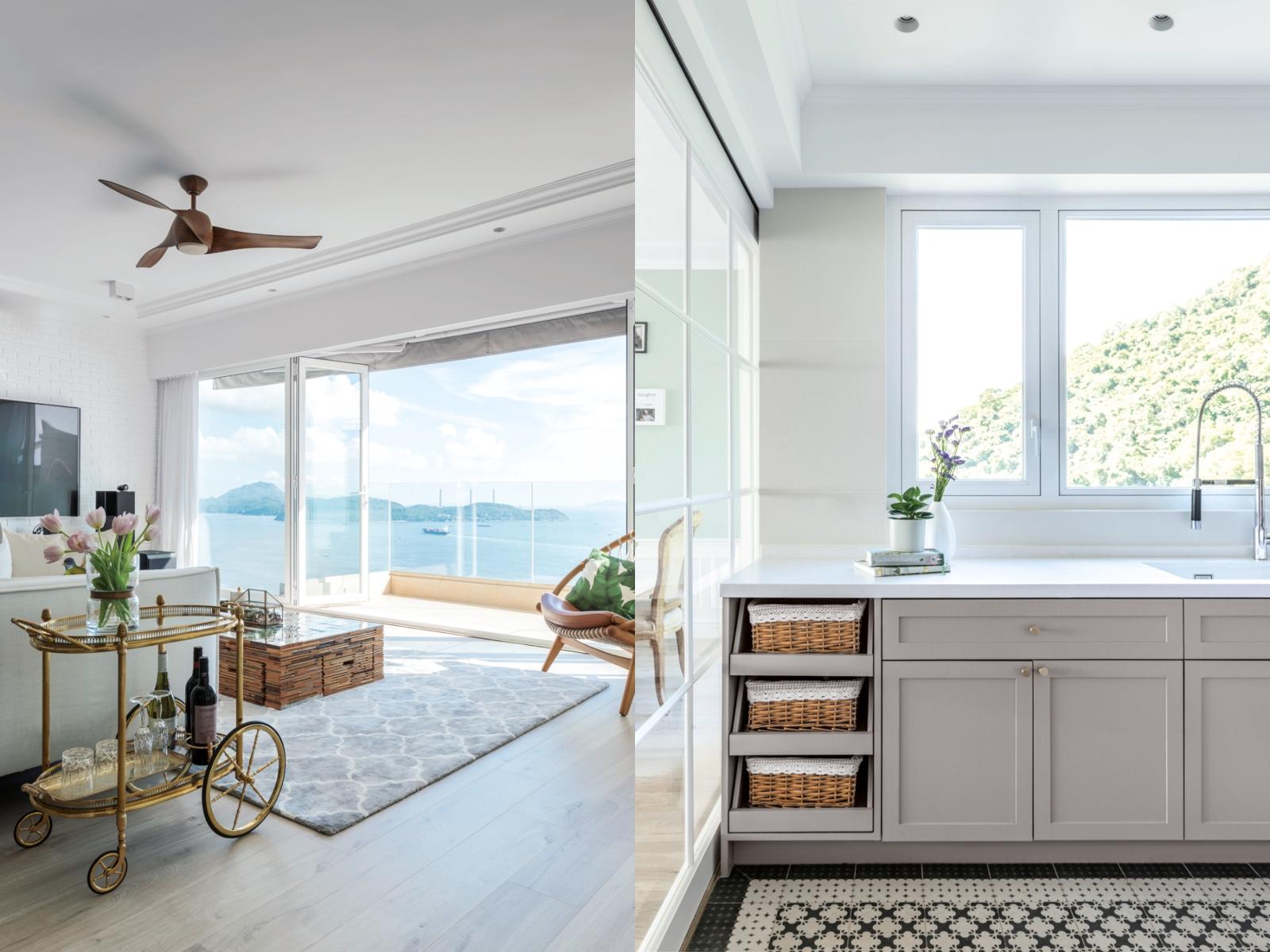 This fine grasp of balance is partially achieved by the home's deliberate sense of openness, which benefitted from the building's permission for architectural modifications. The spacious dining area, after gutting the walls, flows seamlessly into the open kitchen and the mint-coloured living area, unobstructed by any divider. Majestic sea views seep through expansive floor-to-ceiling windows, while mountain vistas peek through the living and kitchen areas, with the entire space from the bedrooms to the laundry room drenched in natural light.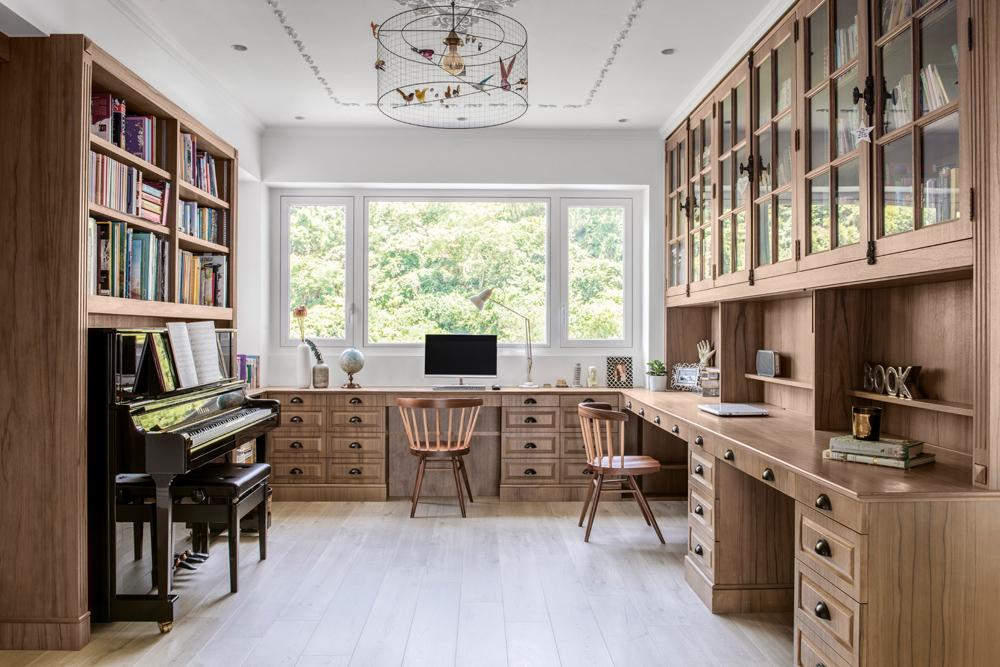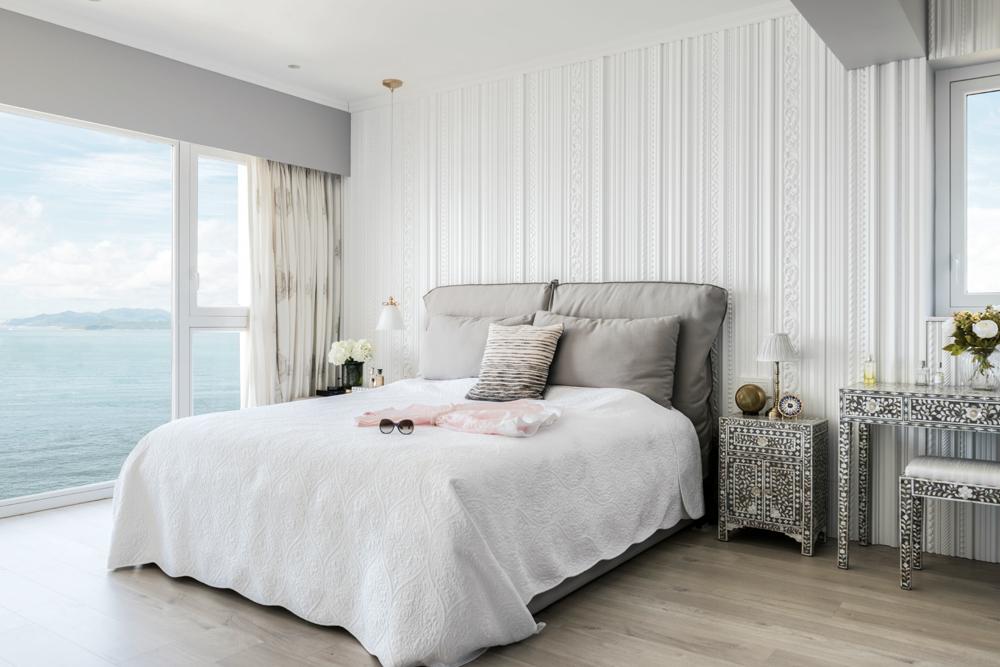 "Visually, the whole space looks massive," says YC on what he considers his favourite aspects of the home. "Sunlight really opens up the space, and thus we tried to utilise and make full use of the ambient light; we specifically had the sofa face the ocean." Characterful accents are also carefully weaved into pockets of spaces. "The kitchen especially epitomises the country style well, with its feature floor tiles. The homeowner's penchant for rustic elegance also influenced our use of materials and textiles, such as for cushion covers, upholstery and light fixtures."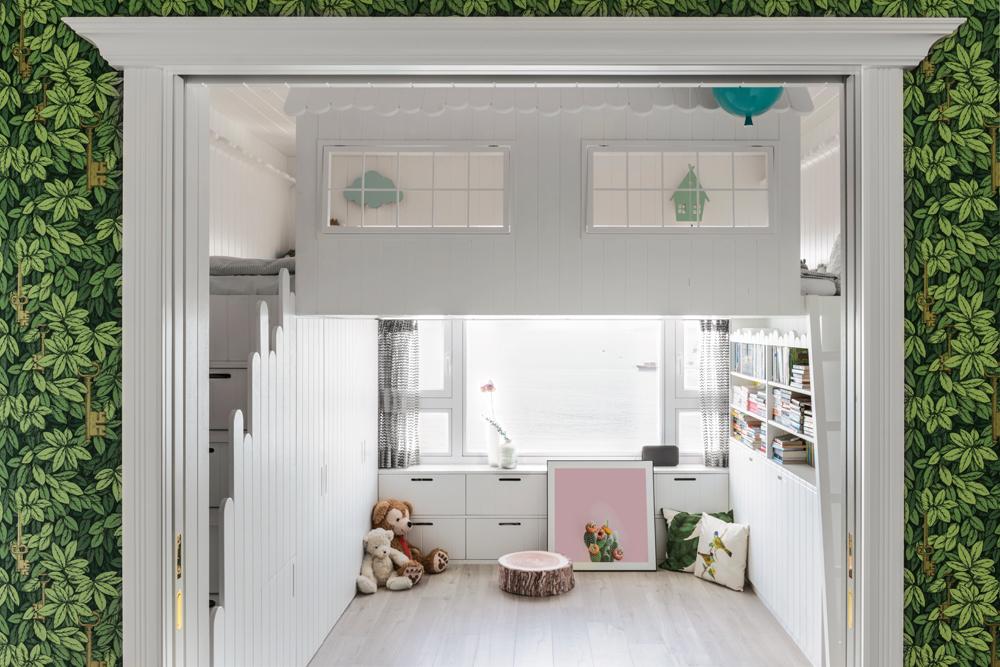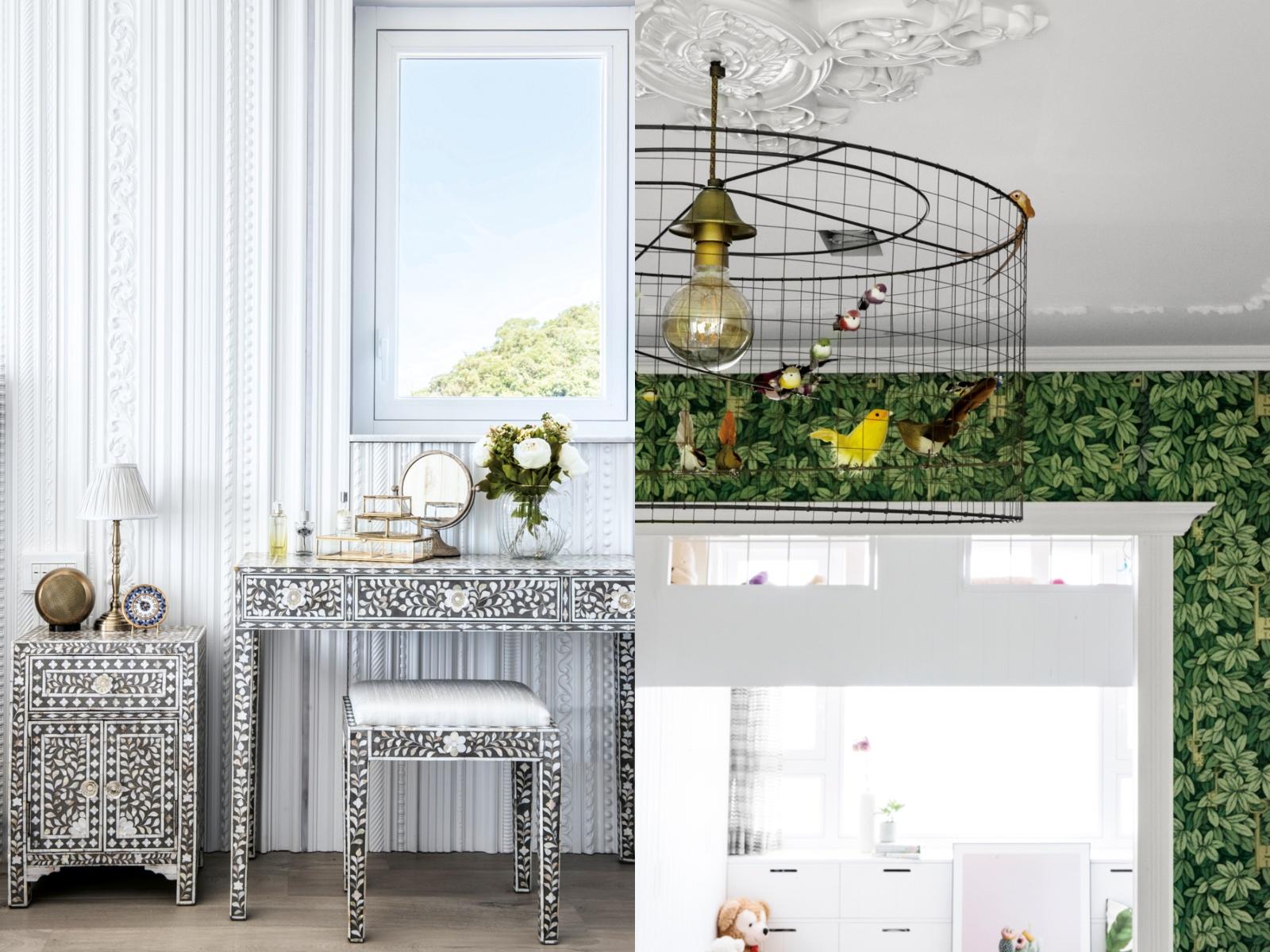 The hallway, decked in forest-inspired wallcoverings, leads into the decidedly more contemporary bedrooms and study. "There's a tree house in the daughters' room in which they actually sleep," explains YC. "The study used by the entire family features a bird-inspired lantern that echoes the hallway, while coffered and moulded wall panels anchor the master suite. Each space makes an impression for its unique feature." A statement, evidently, that applies to the entire residence, which exemplifies the bucolic aesthetic to gorgeously modern effect.
Read also: Kengo Kuma's The Kita Is Asia's Newest Luxury Property To Watch