The prestigious Italian brand has curated a collection of pieces crafted from superlative materials that are designed for rejuvenating sleep and to bring a tranquil aesthetic to the bedroom.
As the protagonist of this environment, a bed requires an inviting appearance matched with unparalleled comfort – and Fulham Road does both. The bed features a wooden base that comes in an assortment of colours to match any decor.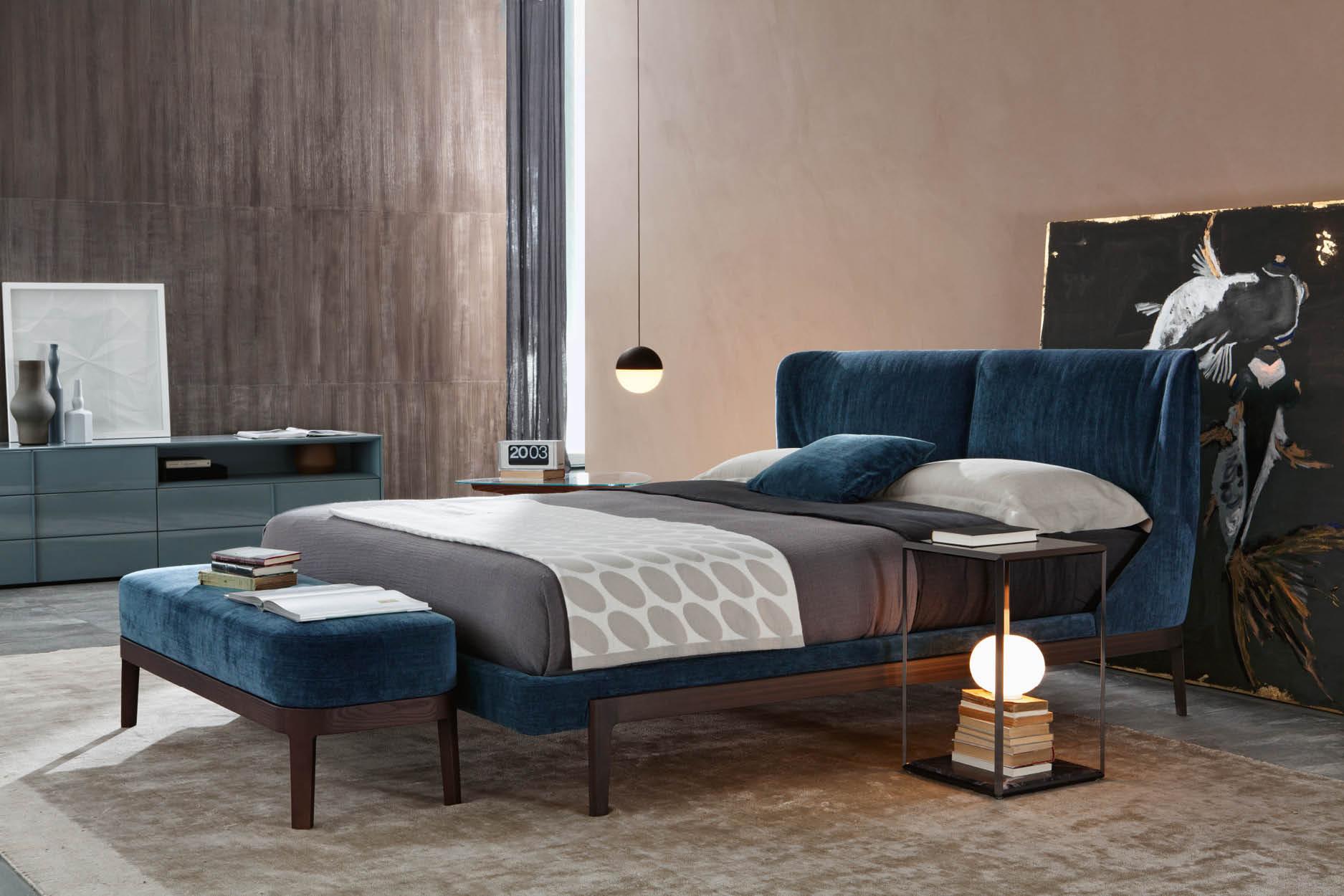 It also boasts a wrap-around textile or leather headboard that not only provides a cosy niche in which to rest, read or watch television, but elevates the bed from a piece of furniture into a stand-alone retreat.
The D.552.2 small table with a triangular clear glass top and solid rosewood and bronze legs makes a practical and stylish companion to Fulham Road.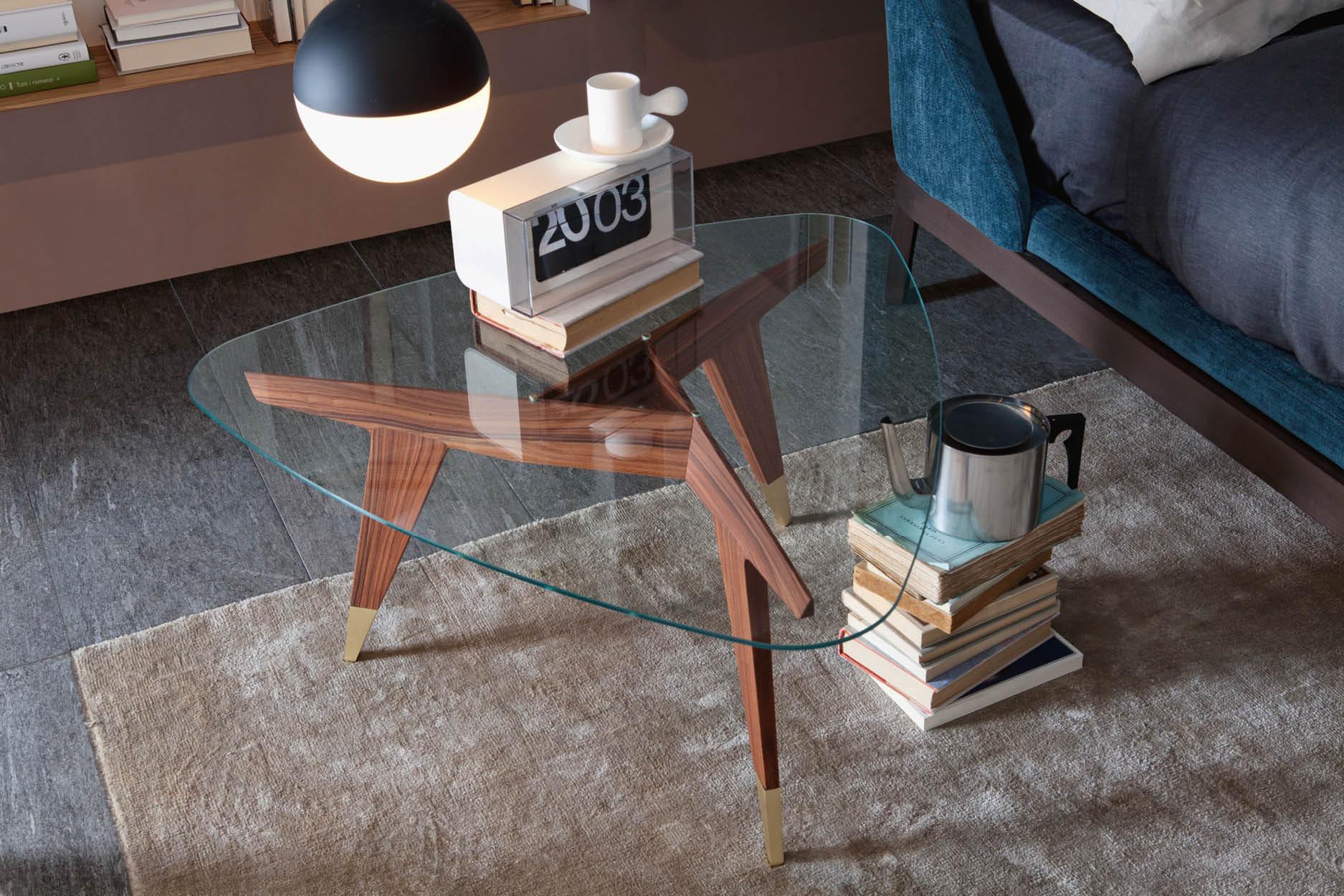 Modular, stackable pieces offer great versatility and compositional freedom. Teorema is a selection of units with open compartments or drawers that are built to stand alone or be stacked in a linear or offset fashion to form night tables and storage systems. These walnut or eucalyptus wood structures also inject warmth into the room.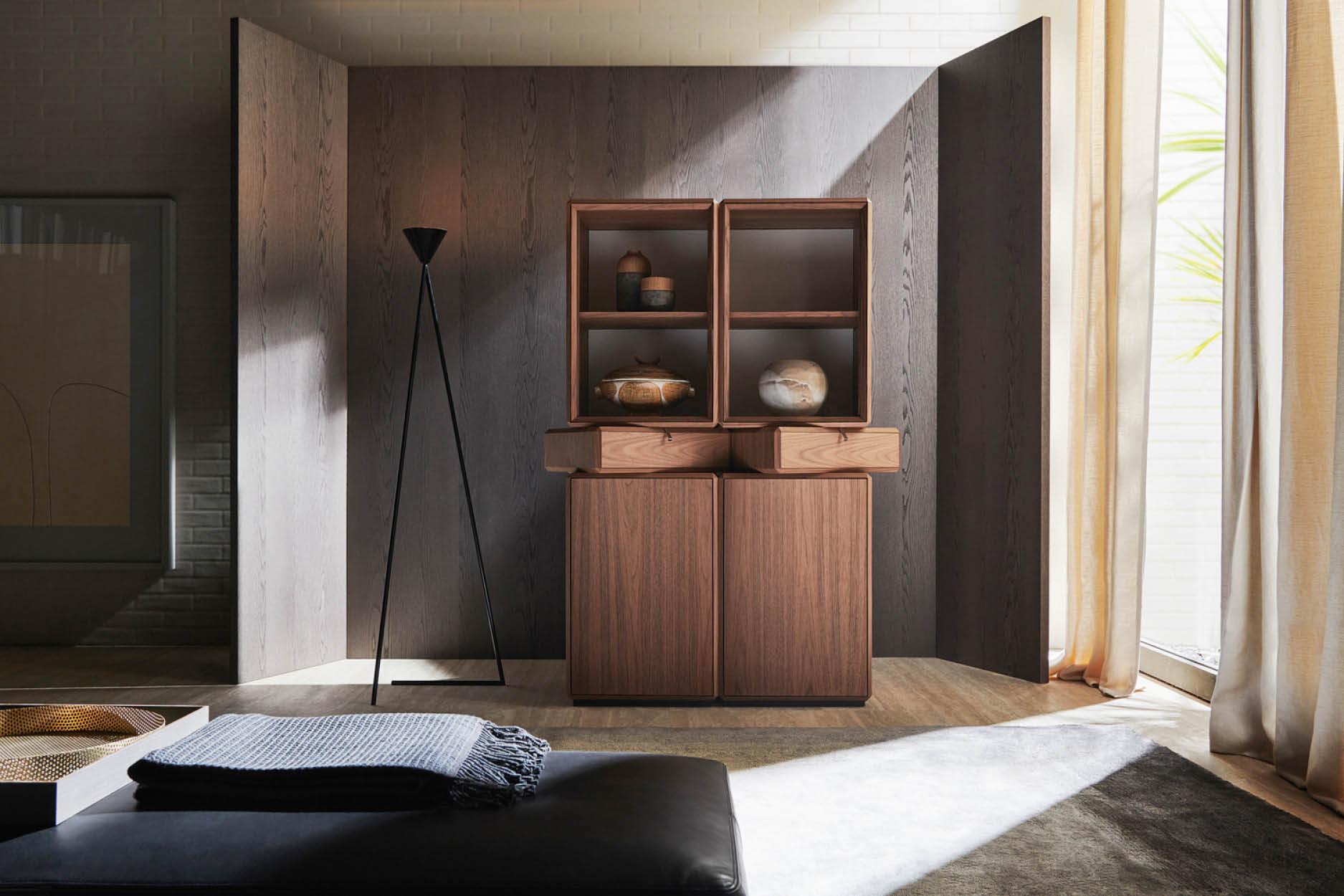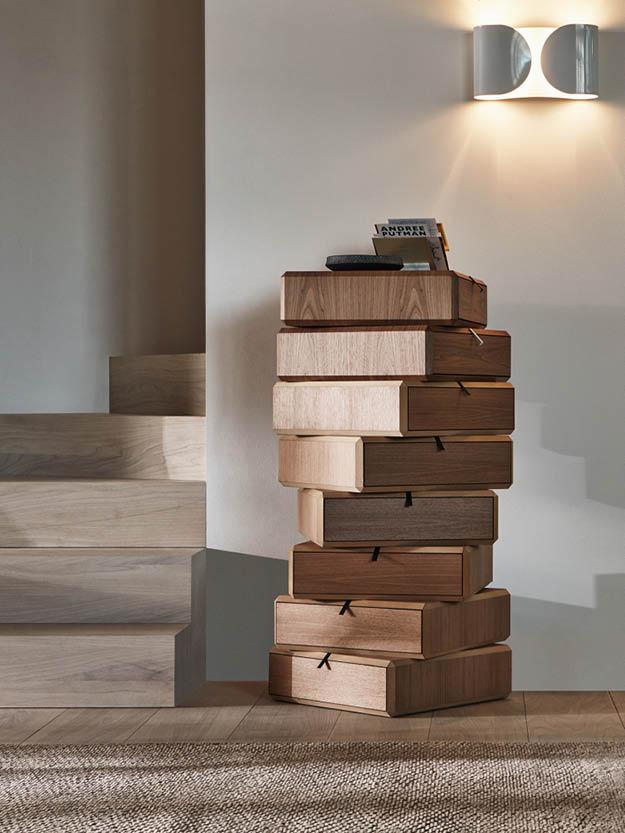 A chest of drawers is a practical choice when it comes to keeping bedrooms clutter-free, but these can also infuse character. Shaped on original 1950s drawings from designer Gio Ponti's archives, D.655.1 presents a retro-modern exterior with ample storage inside.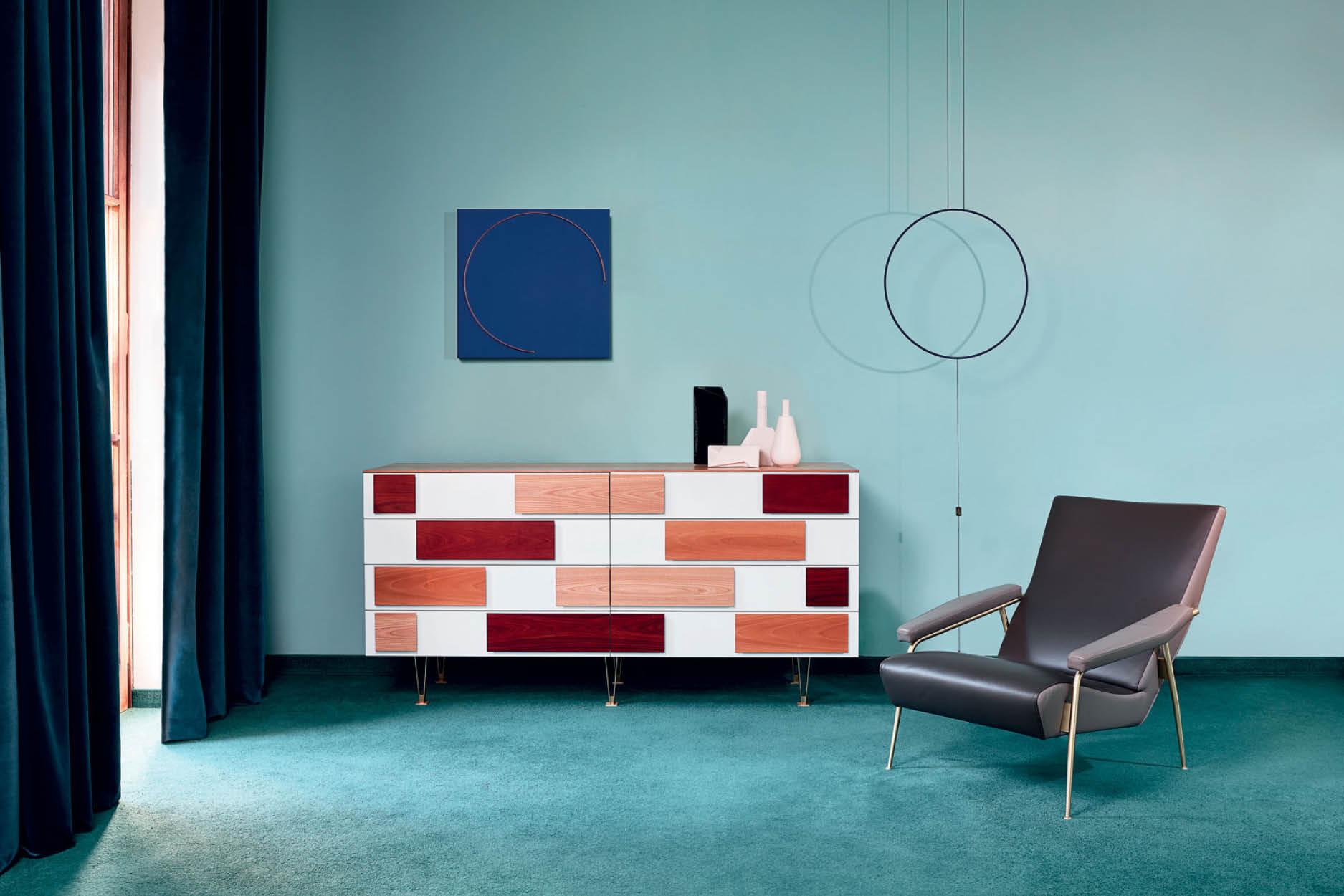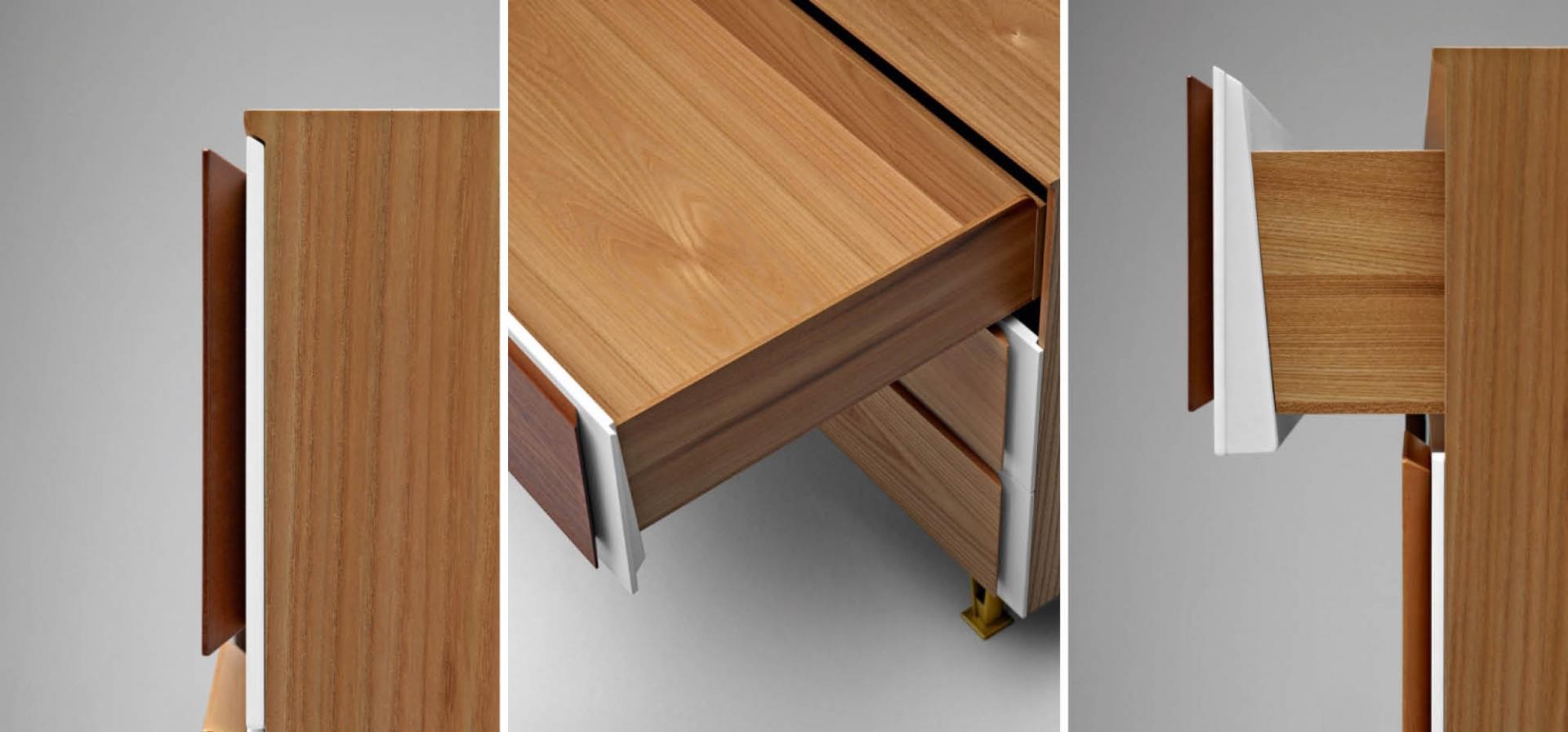 The stand-alone unit features hand-painted white drawer fronts accentuated by handles in different types of wood – elm, Italian walnut, mahogany, rosewood. Satin brass feet support its elm wood frame.
Clothes, shoes and accessories organisation is taken to another level with the fully customisable Gliss Master walk-in closet designed by Molteni&C's creative director, Vincent Van Duysen.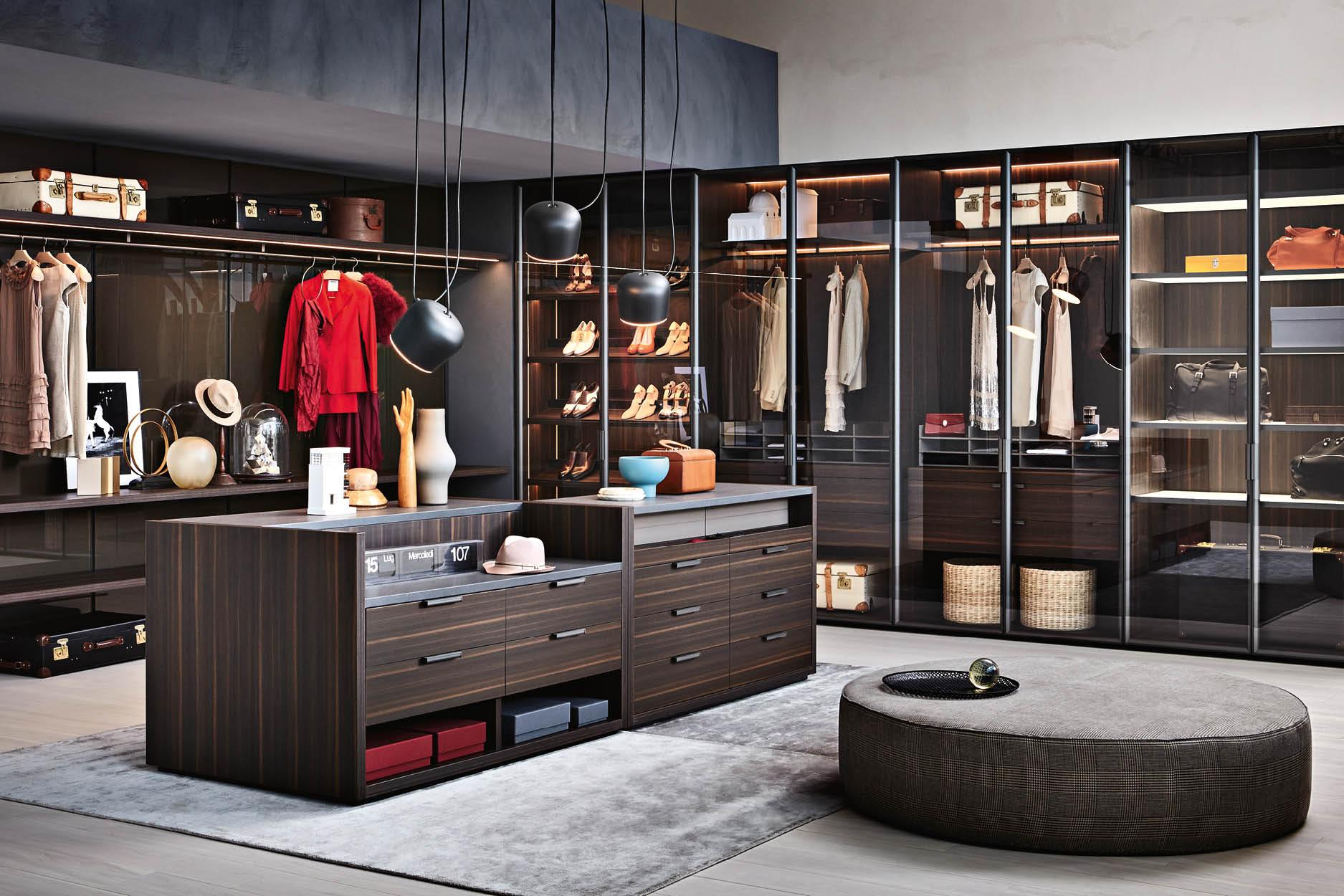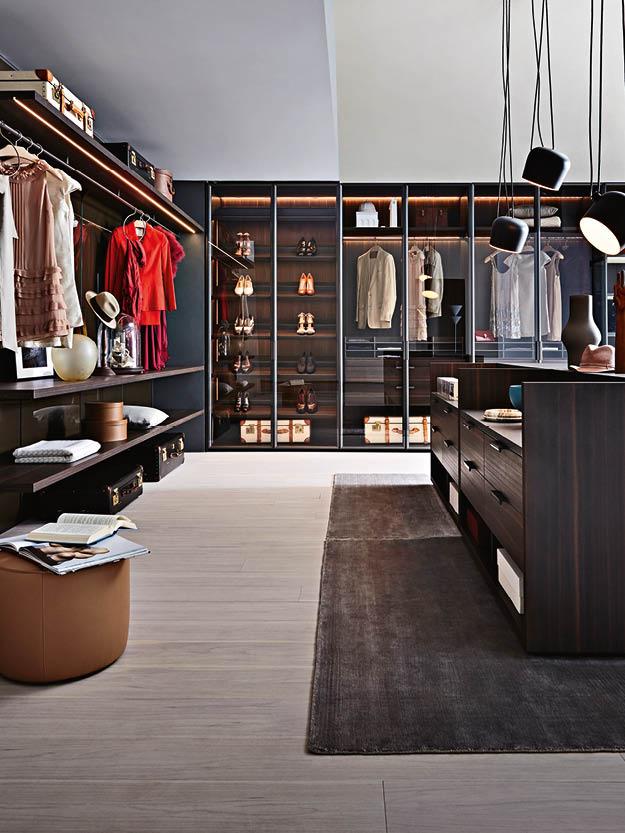 This vast, multifaceted ecosystem of wardrobes, islands, chests of drawers and containers has invisible hinges, a recessed LED lighting system, and comes with a choice of nine doors – with hinged, sliding and flush openings – in three finishes. Hanging drawer units, drawers with dividers, shoe shelves and extractable trays add to its efficiency.
The bedroom can also benefit from an area dedicated to quiet reading and creative writing. With its clean lines, practical lateral drawer, book support and leather side pocket, the Scriba desk offers the perfect place to sit in peace and do these.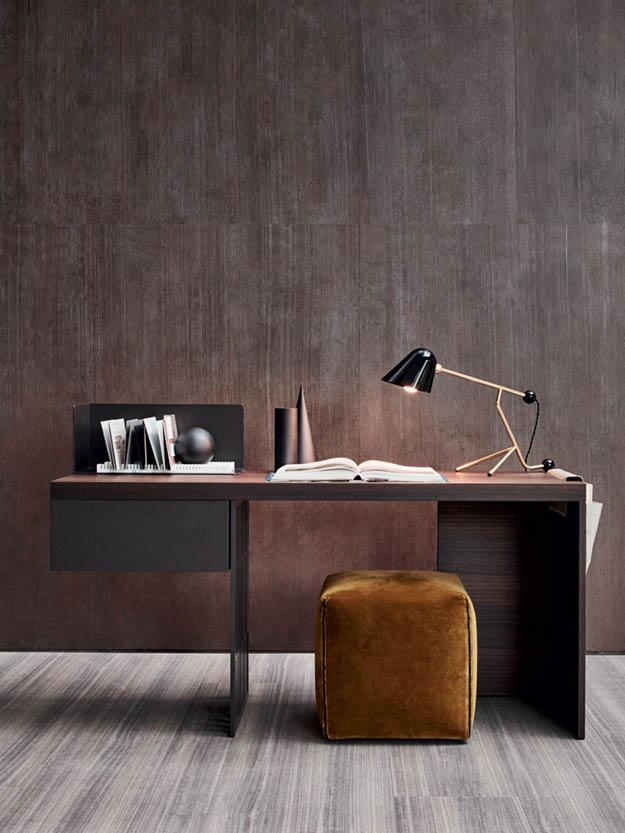 Molteni&C Dada Flagship Store
Address: Shop 202, 2/F, Harbour Centre, 25 Harbour Rd, Wan Chai, Hong Kong
Telephone: (852) 3619 1750
www.firmstone.com.hk