Time and again, we've seen how compact spaces can result in creative ingenuity and resourcefulness, proving how limitations in size do not mean limitations in style.
This bachelorette pad in Singapore, belonging to a swim instructor and occupying a modest 441sqft, is only the latest such example of small apartment inspirations.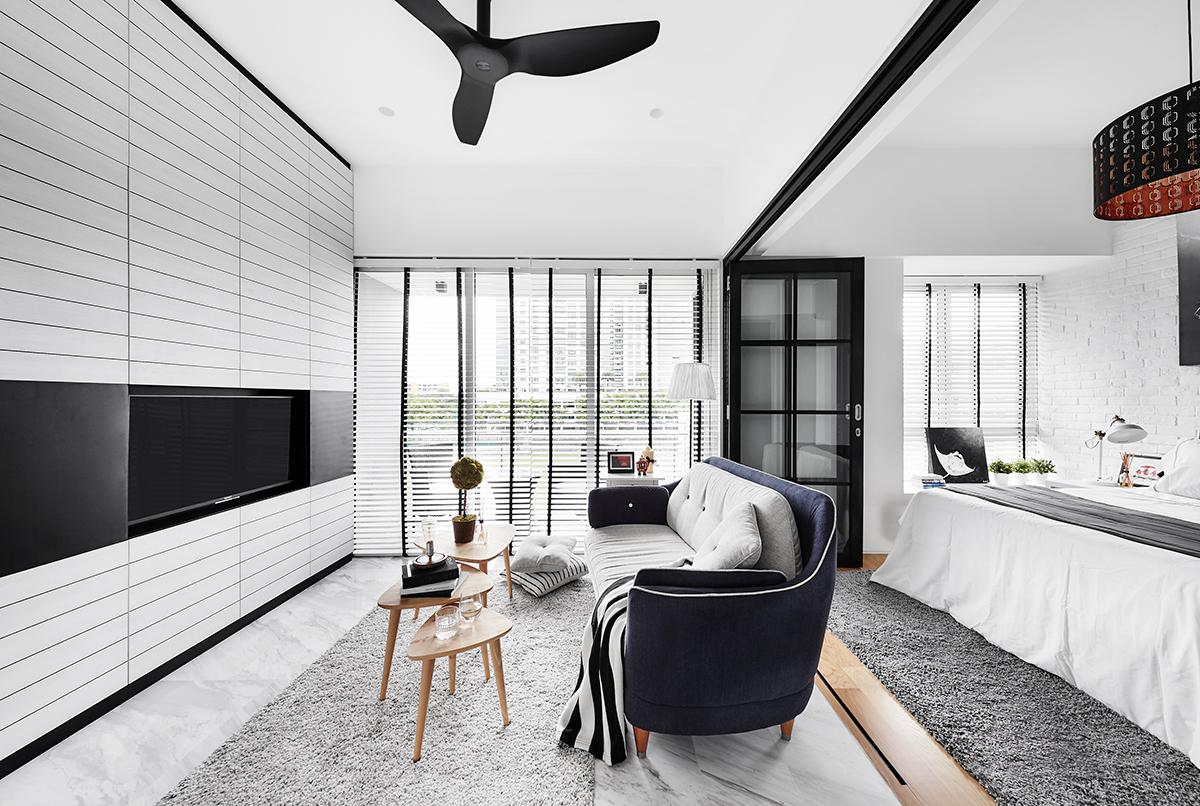 Designed by Singapore-based interior design firm akiHAUS, the chic Sorrento condominium in the West Coast is every bit reflective of the sports professional's needs, requirements and – of course – style.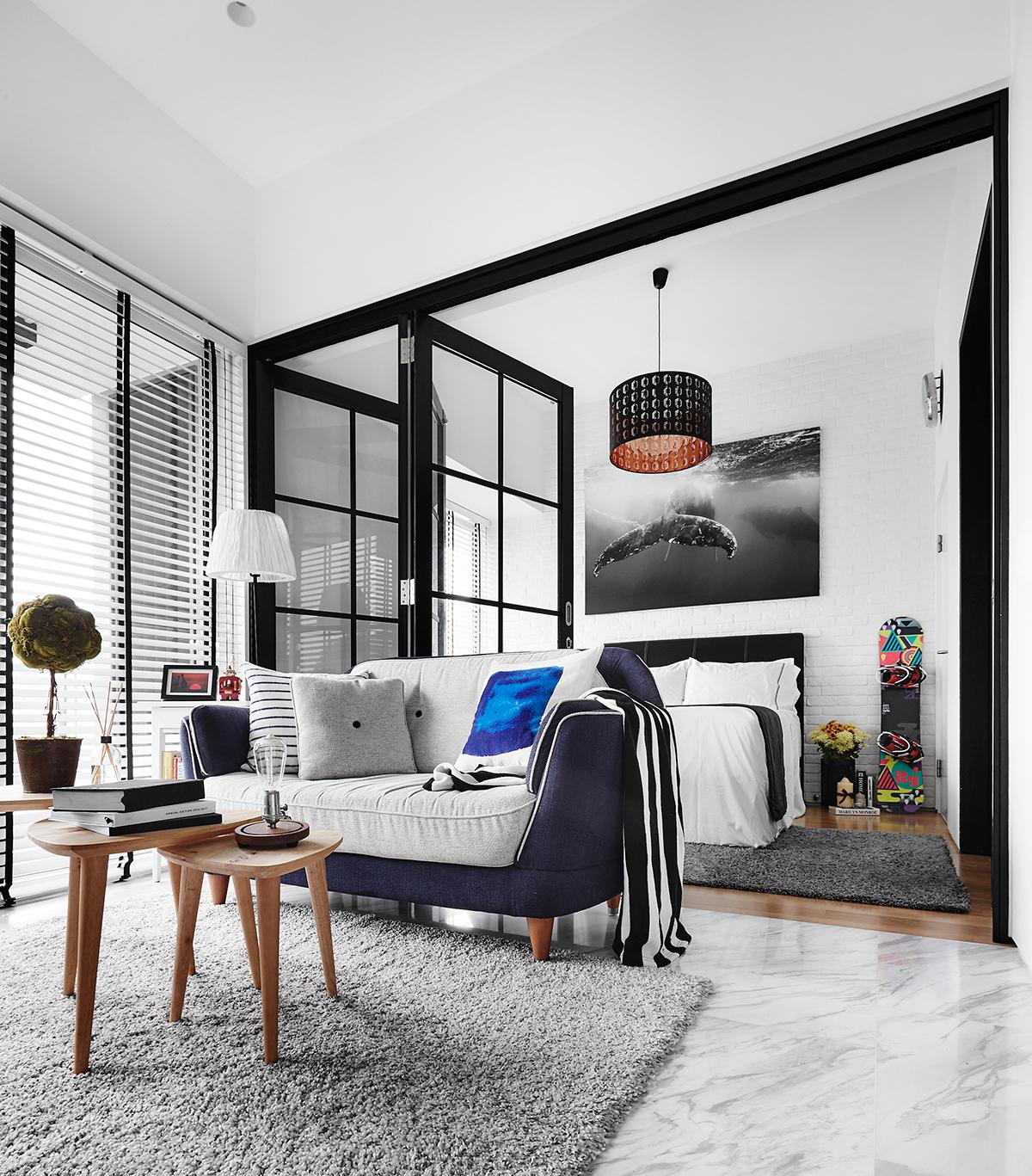 From sports equipment to seasonal travel gear, a bevy of belongings needed to fit into the compact space without encroaching on its homeowner's lifestyle.
To this end, akiHAUS founder and director Lawrence Puah and his team designed a range of clever storage solutions.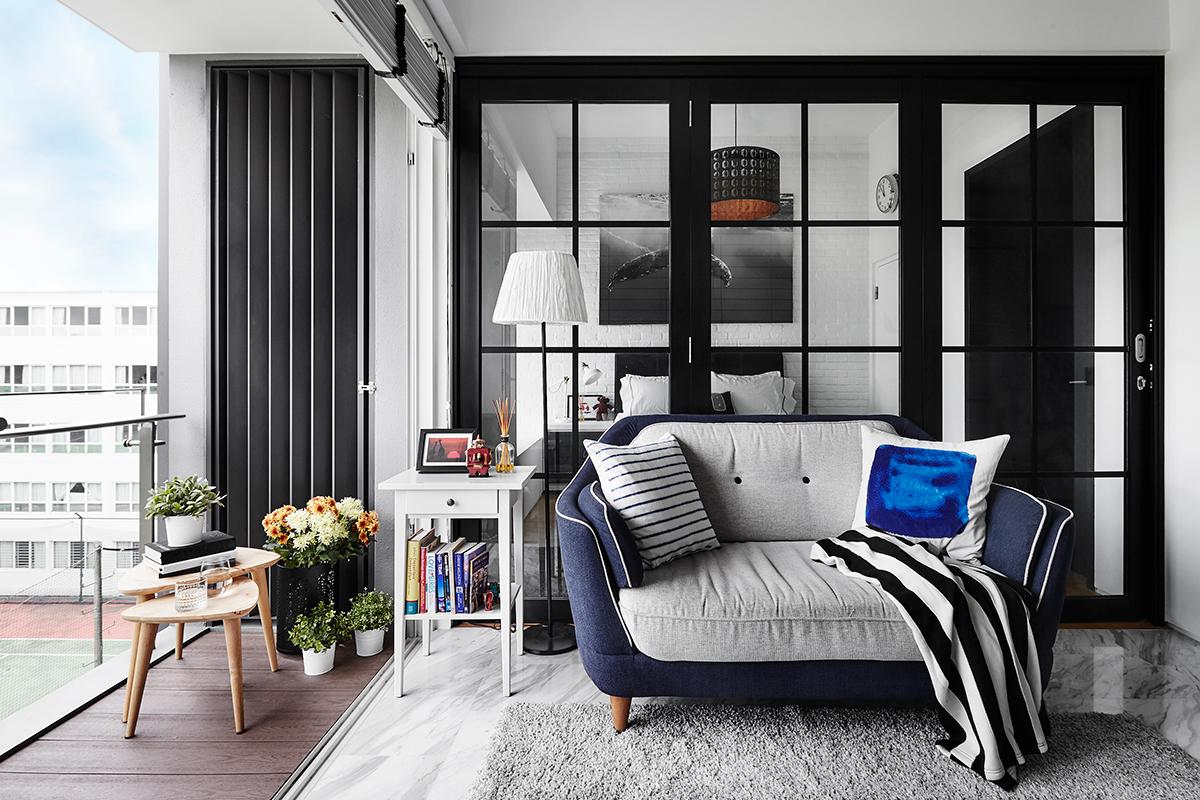 In the living room, a full-height wall of cabinetry serves as a television console as well as storage for foldable furniture, including a dining table and chairs, and other household items like the ironing board. Instead of a pure white look, Puah opted for a light timber laminate to add a touch of texture to the space.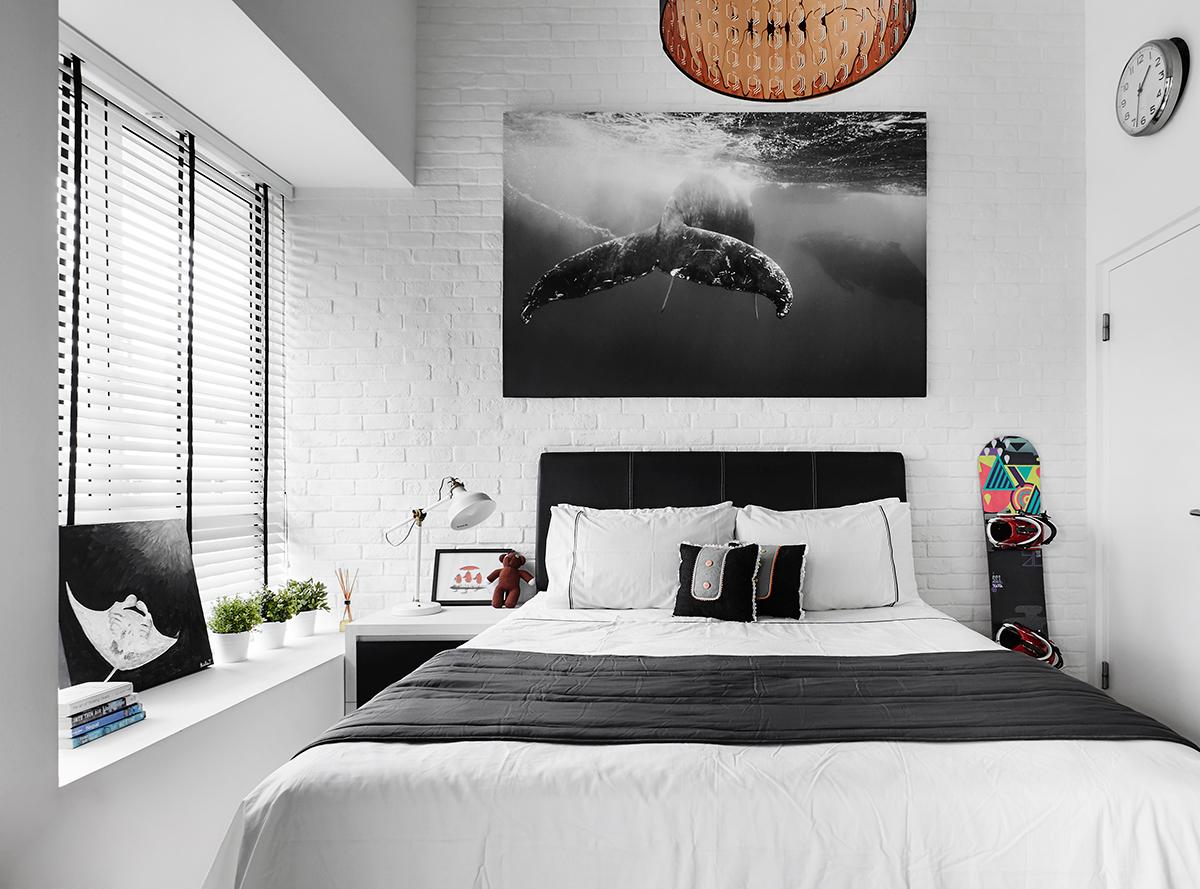 The queen-sized master bed is likewise home to winter wear and diving gear underneath, accessible through a hydraulic lift. Meanwhile, the space below the removable timber flooring of the balcony houses other items that can withstand rain or shine.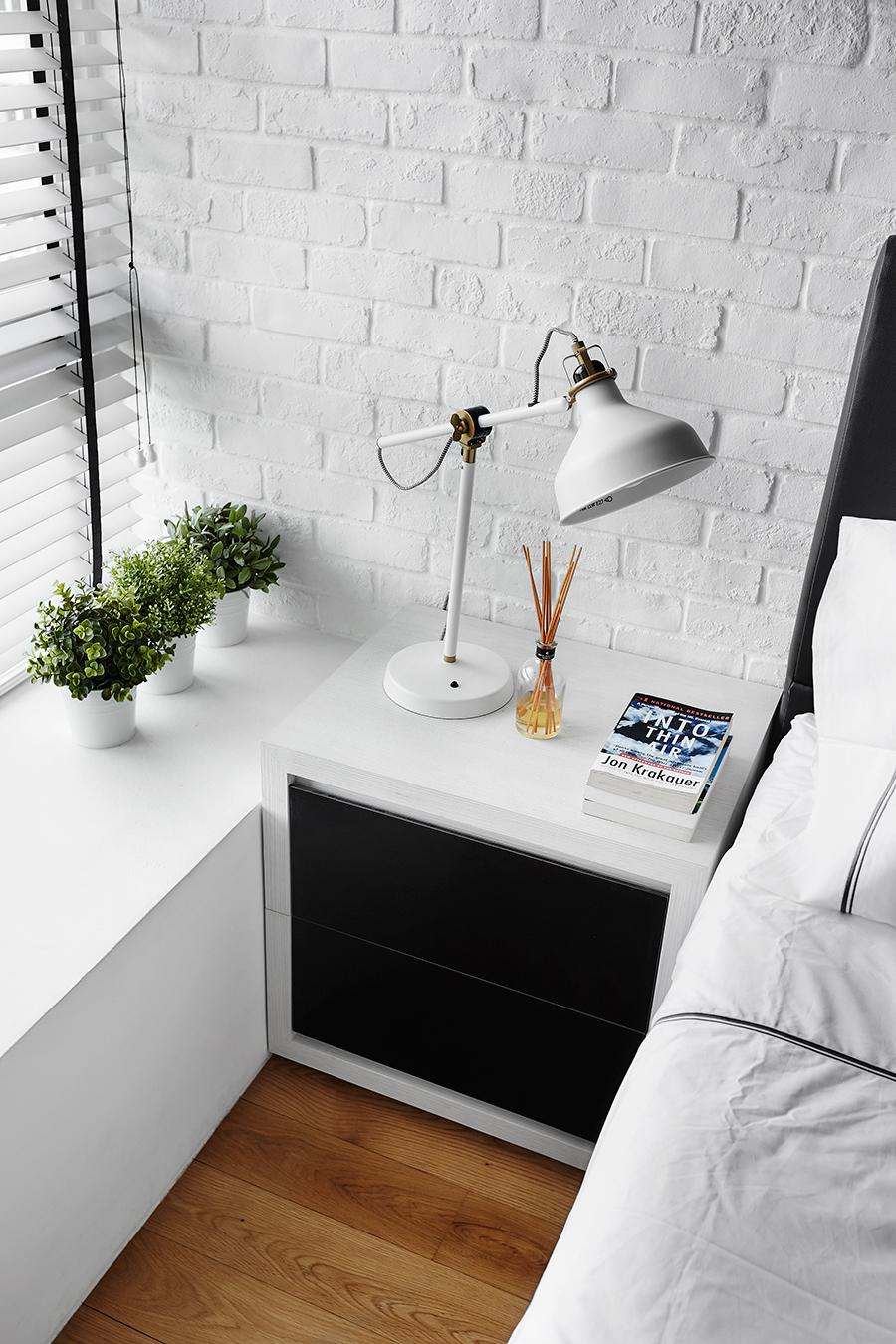 Foldable glass doors with black aluminium frames divide the bedroom from the living area, enlarging the living space and creating privacy for the bedroom as needed.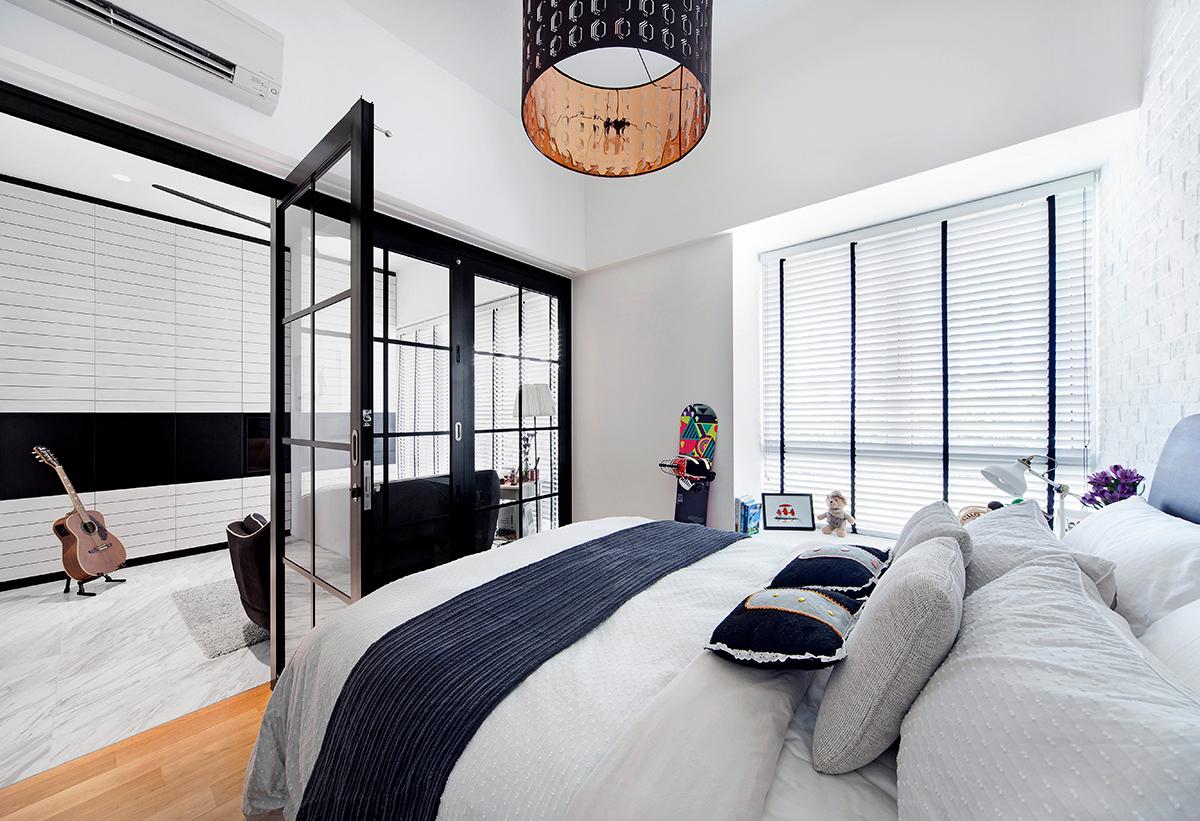 Other thoughtful touches included the slidable and removable side table in the master bedroom, allowing for easy access to power outlets while at the same hiding wire clutter.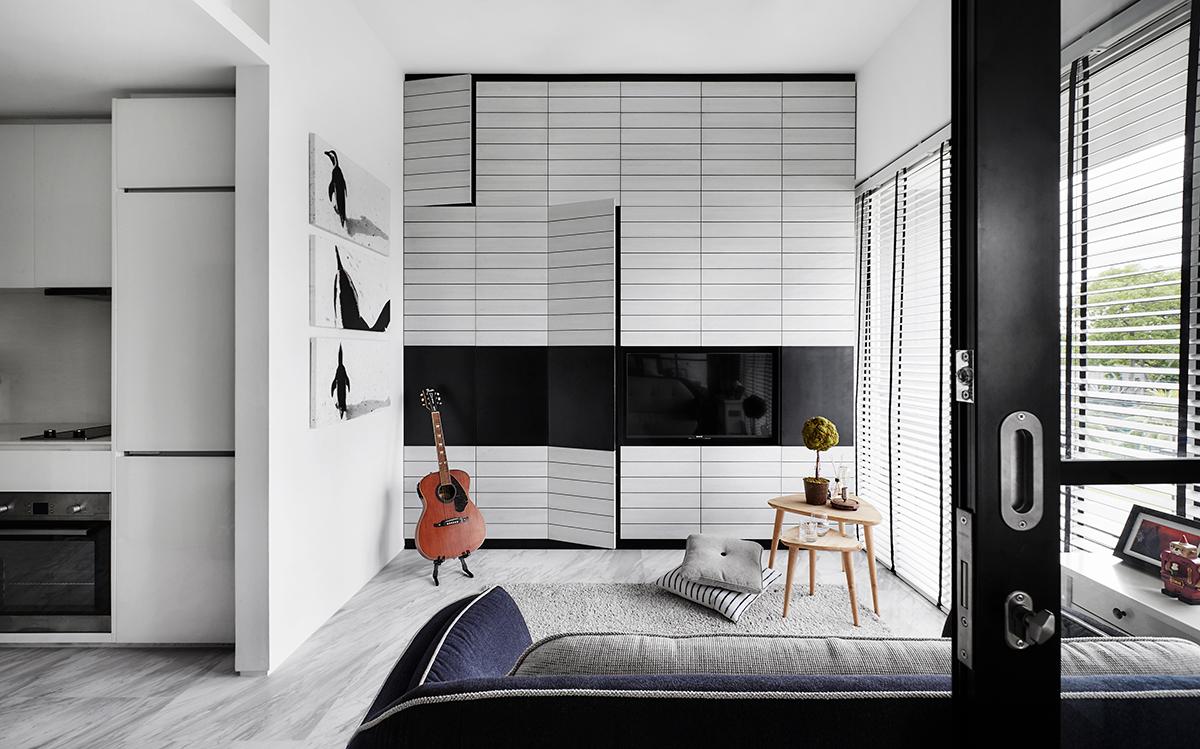 The apartment's galley kitchen and marble and oak flooring, meanwhile, matched the intended aesthetic of the apartment and were therefore spared from renovations.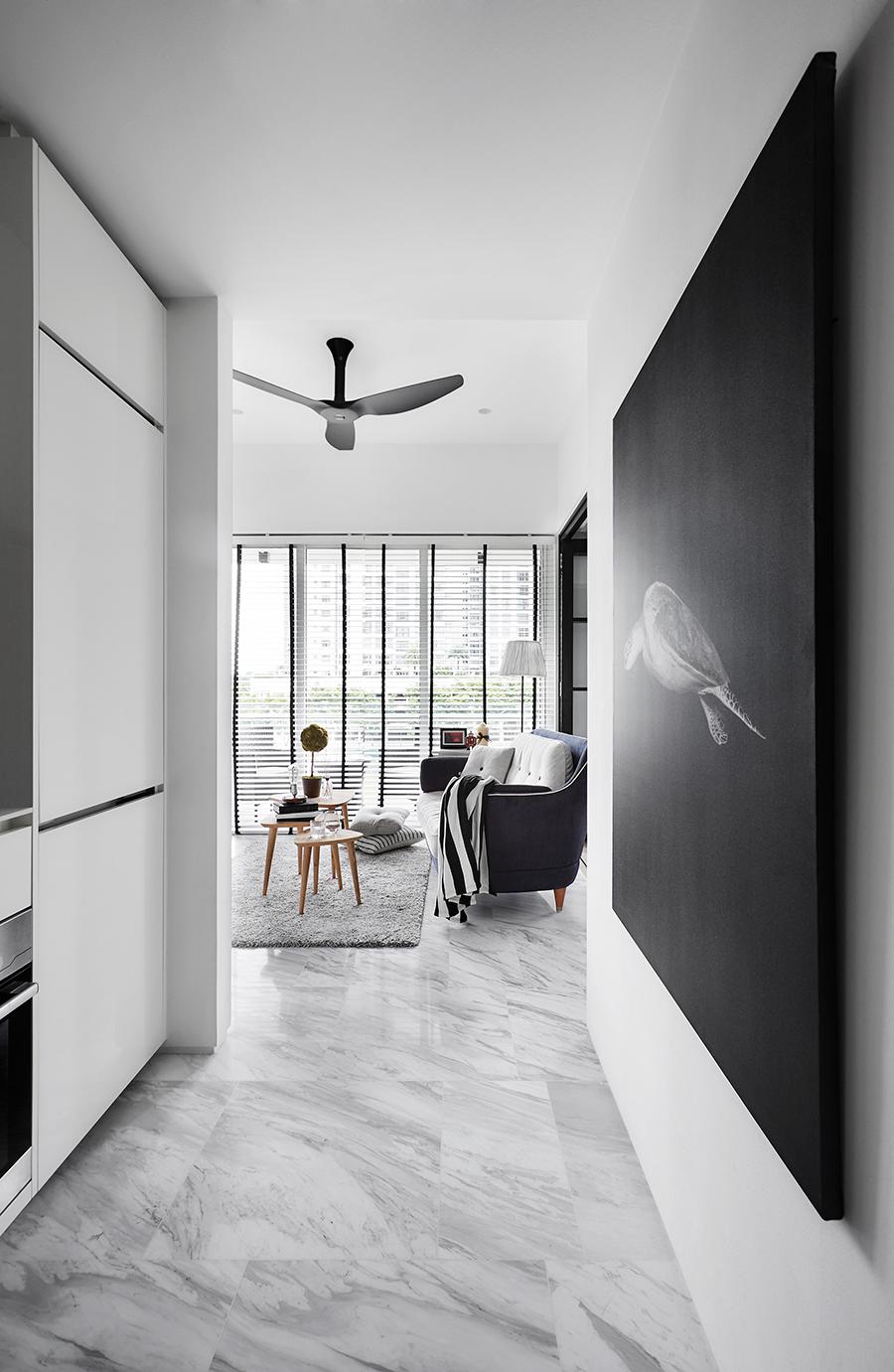 The homeowner, too, worked in a bit of DIY to include personal touches to her abode. The sofa in the living room, for example, has been customised with white piping, a removable back cushion, and buttons. In the bedroom, a photograph of a humpback whale and penguins – taken by the homeowner while she was on holiday – hangs on display over the bed. Her snowboard also features among the furnishings, injecting a bit of colour to the monochromatic palette of the space.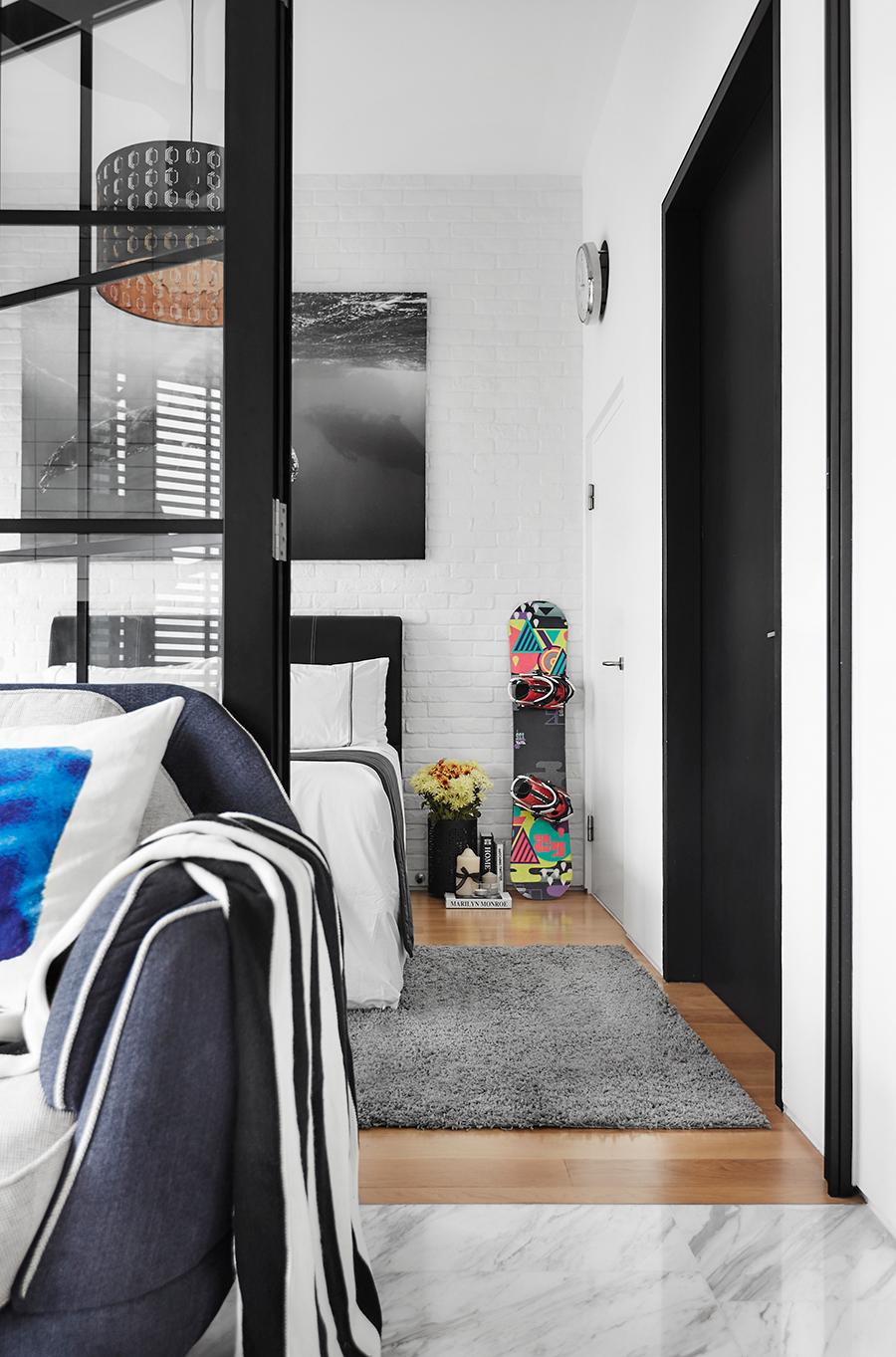 Though compact, the cosy and chic apartment has no shortage of personality – and as such feels larger than it actually is. All it took, as stylish small homes do, was some ingenuity and resourcefulness.
See more: A 1,200sqft HDB flat in Singapore eschews walls for a fluid, uplifting home