An emblem that has made waves in the global design scene since opening in 2016, Crystal House, conceptualised by design studio MVRDV, has recently undergone a renovation that has further elevated its intermingling of Dutch heritage and international architecture.
Perched on Amsterdam's upmarket shopping street, PC Hooftstraat, this Crystal House was once the coveted locale of a Chanel pop-up store.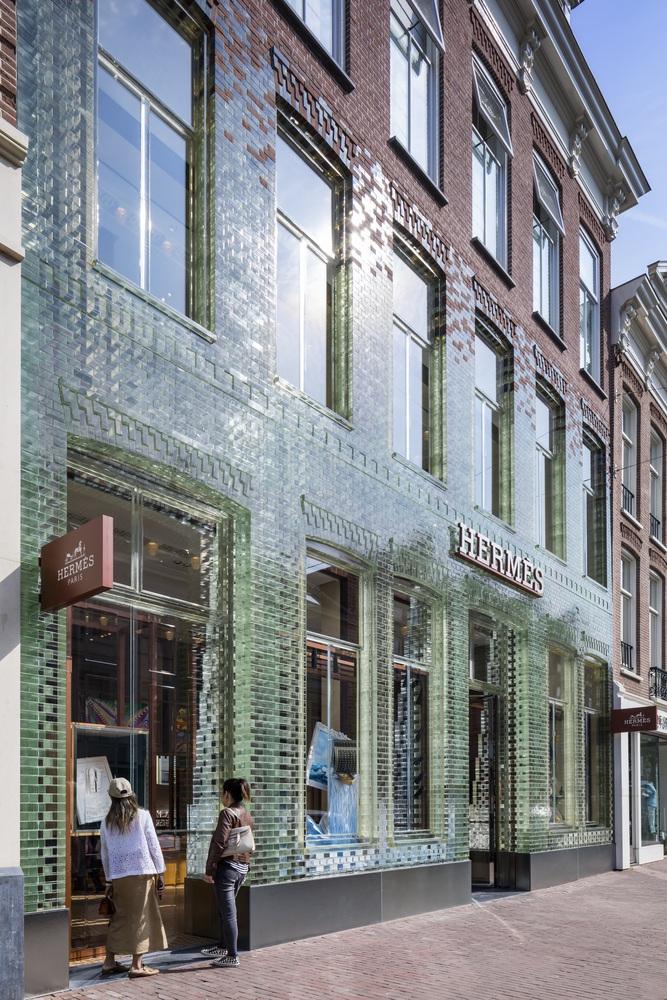 After months of extensive renovation that recently completed, however, the glass-encased structure is now seeing a new tenant in French high fashion luxury house, Hermès.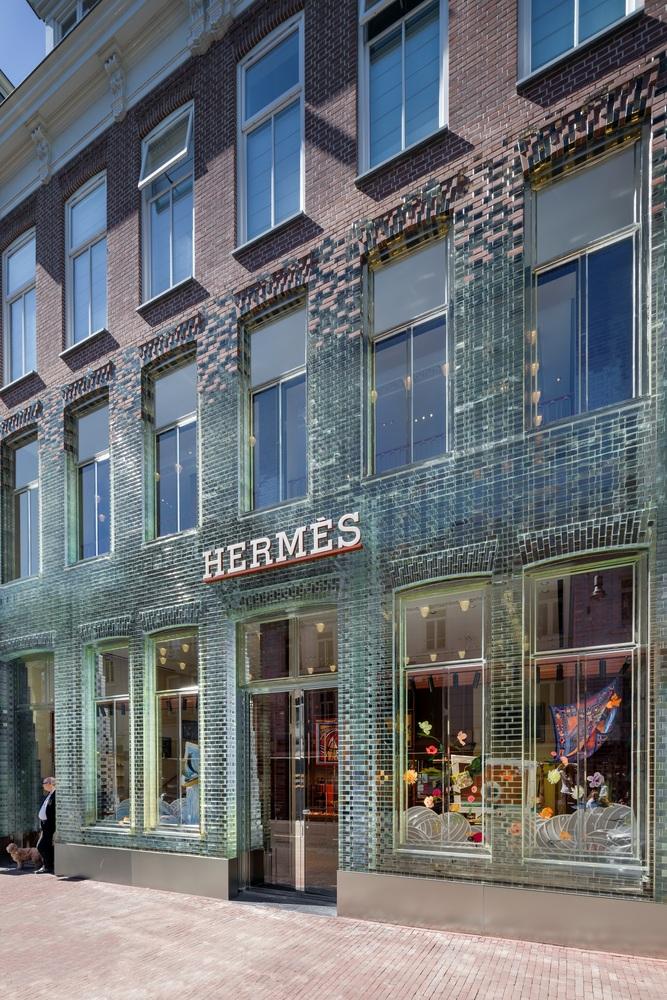 What remains is the structure's dreamlike storefront, which sees the usual brick facade replaced by glass replica which dissolves into the traditional terracotta bricks on the upper levels. On the Amsterdam high street it stands as a distinctive landmark, yet somehow still blending into the surrounding landscape without compromising the city's historic character.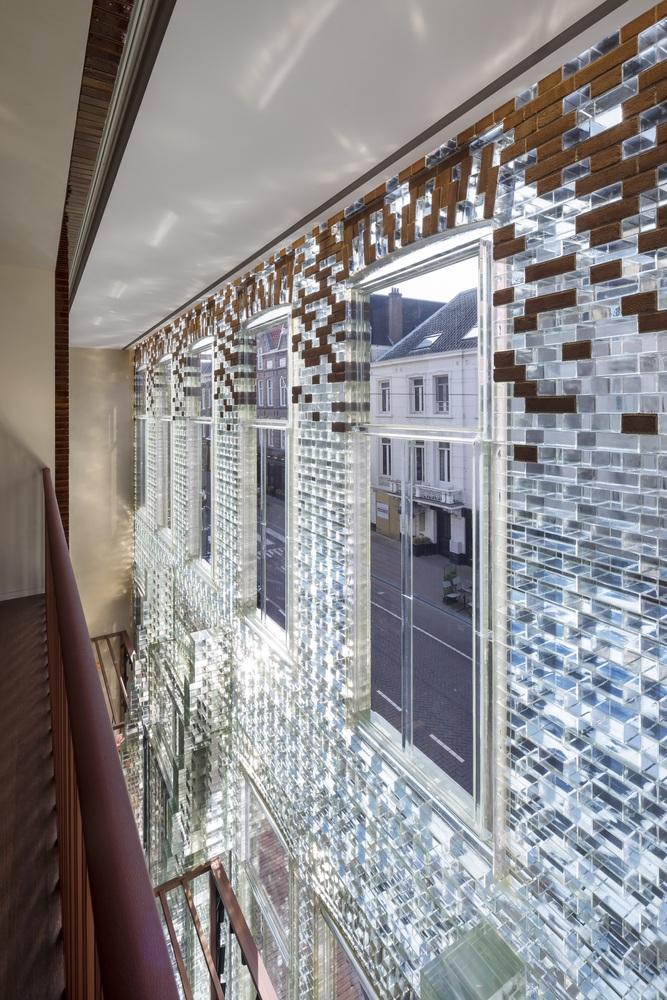 Crafted with glass bricks, glass windows frames and glass architraves, the 6,700sqft retail space was inspired by the traditional residential buildings that once filled this now-transformed upmarket street. MVRDV found a modern solution in glass.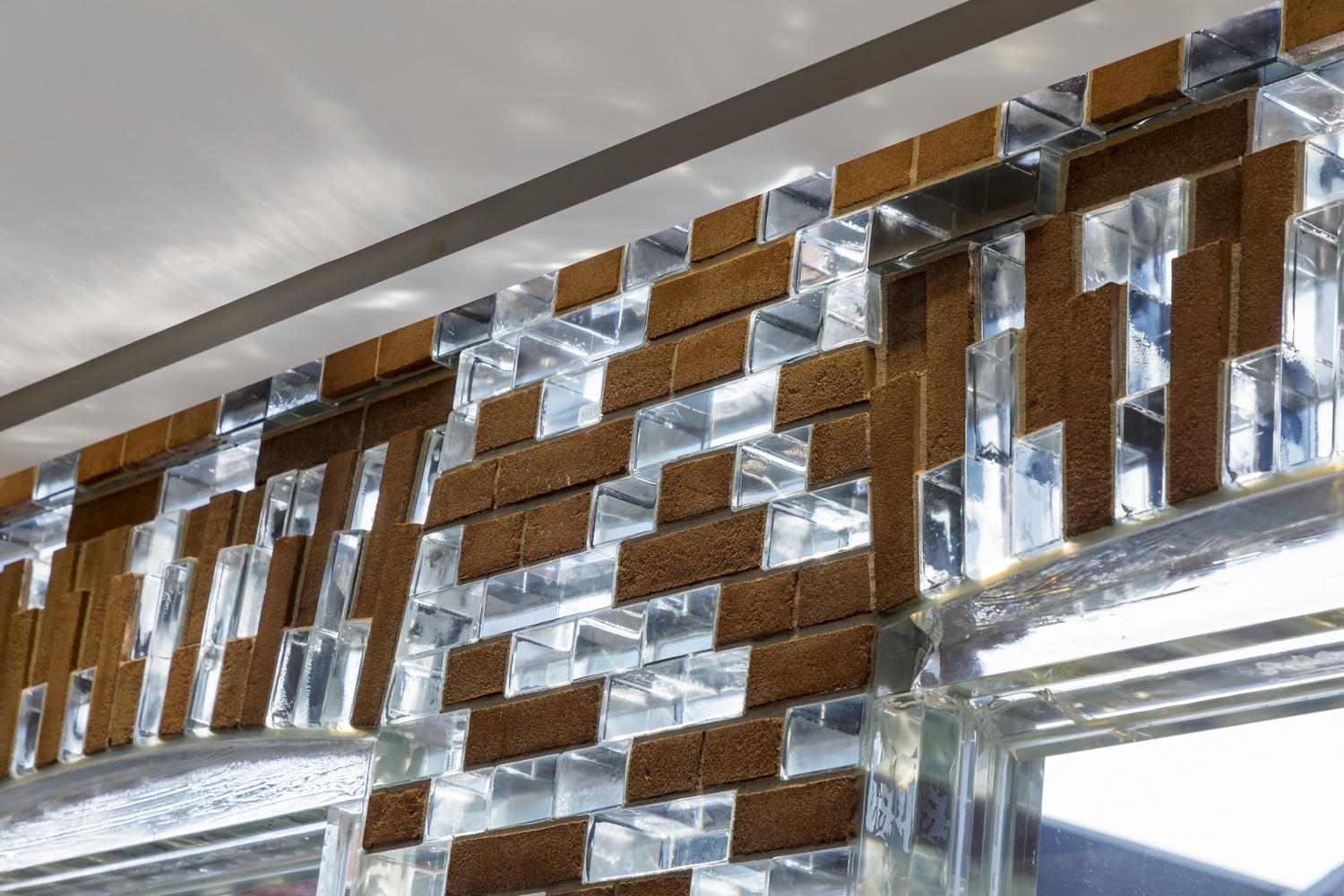 The colossal undertaking to replace bricks with glass required intense research undertaken with the collaboration of TU Delft, engineers ABT, and contractor Wessels Zeist, realised with materials provided by glass manufacturer Poesia and Delo Industrial Adhesives.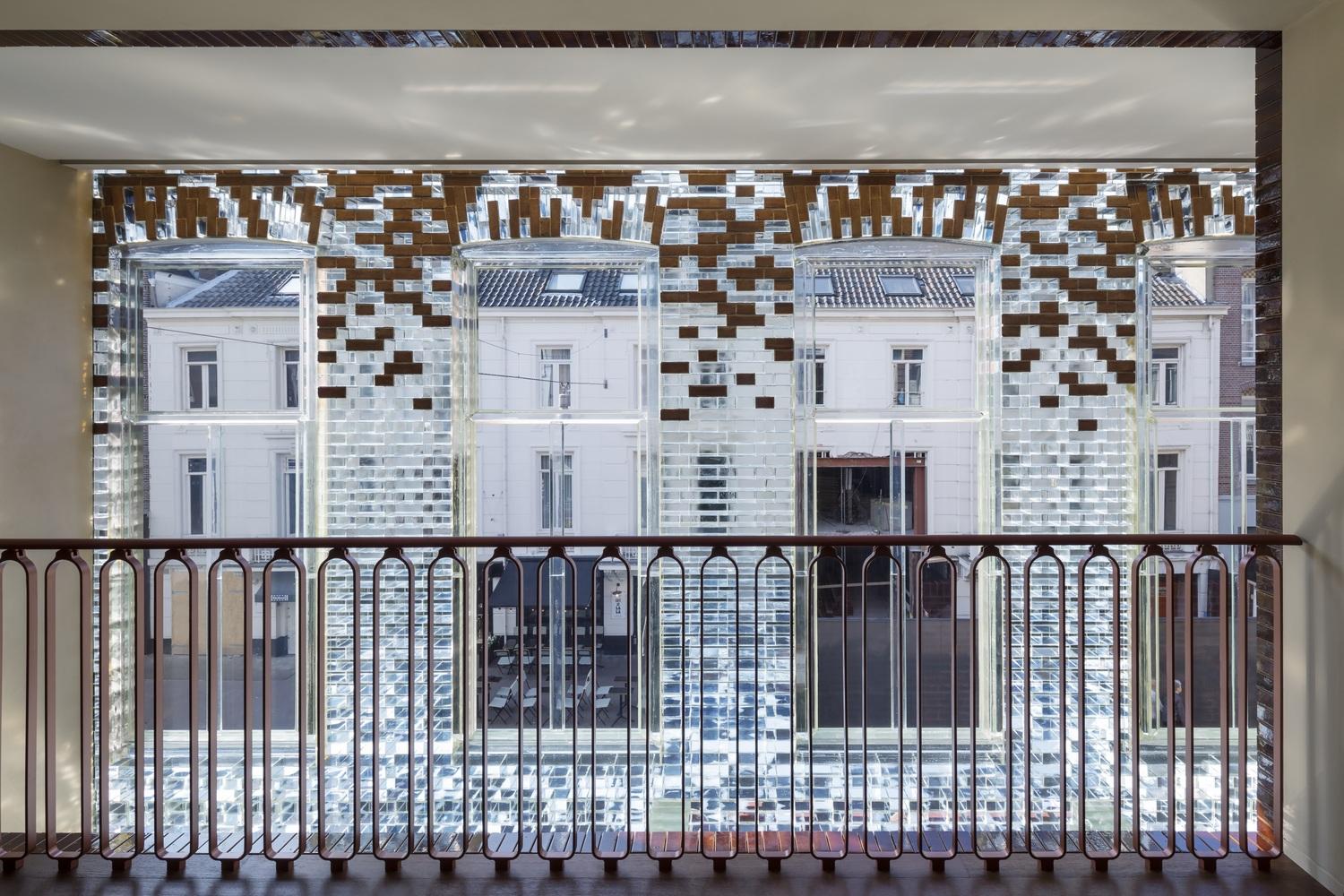 The recent overhaul for Hermès, however, led by interior designers RDAI and architect Bureau de Binnenstad of RDAI, saw modifications such as the gutting down a blind wall of the first floor behind the upper levels of the glass facade.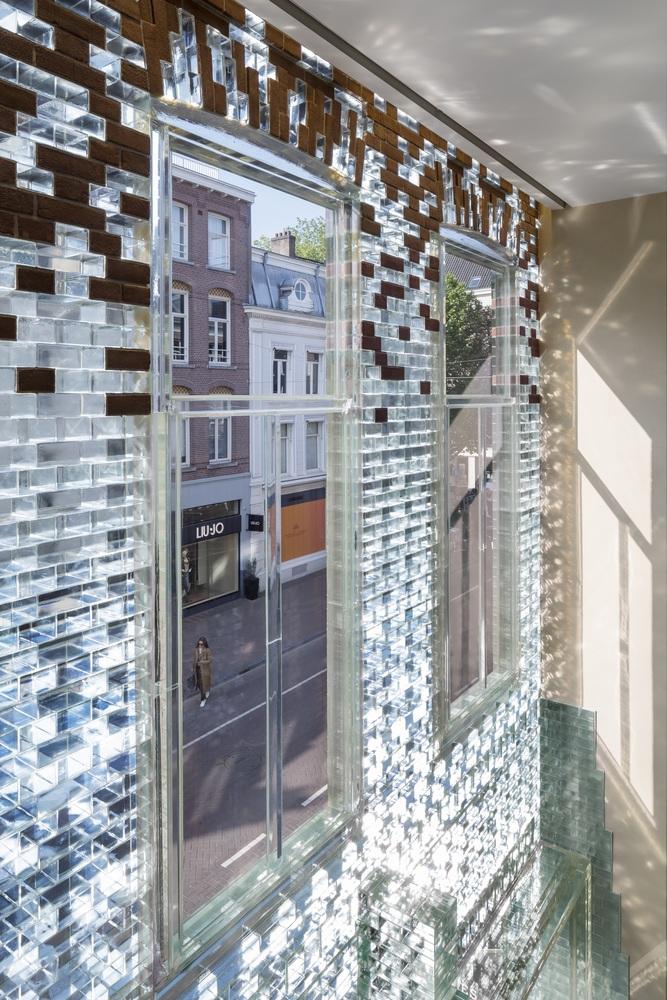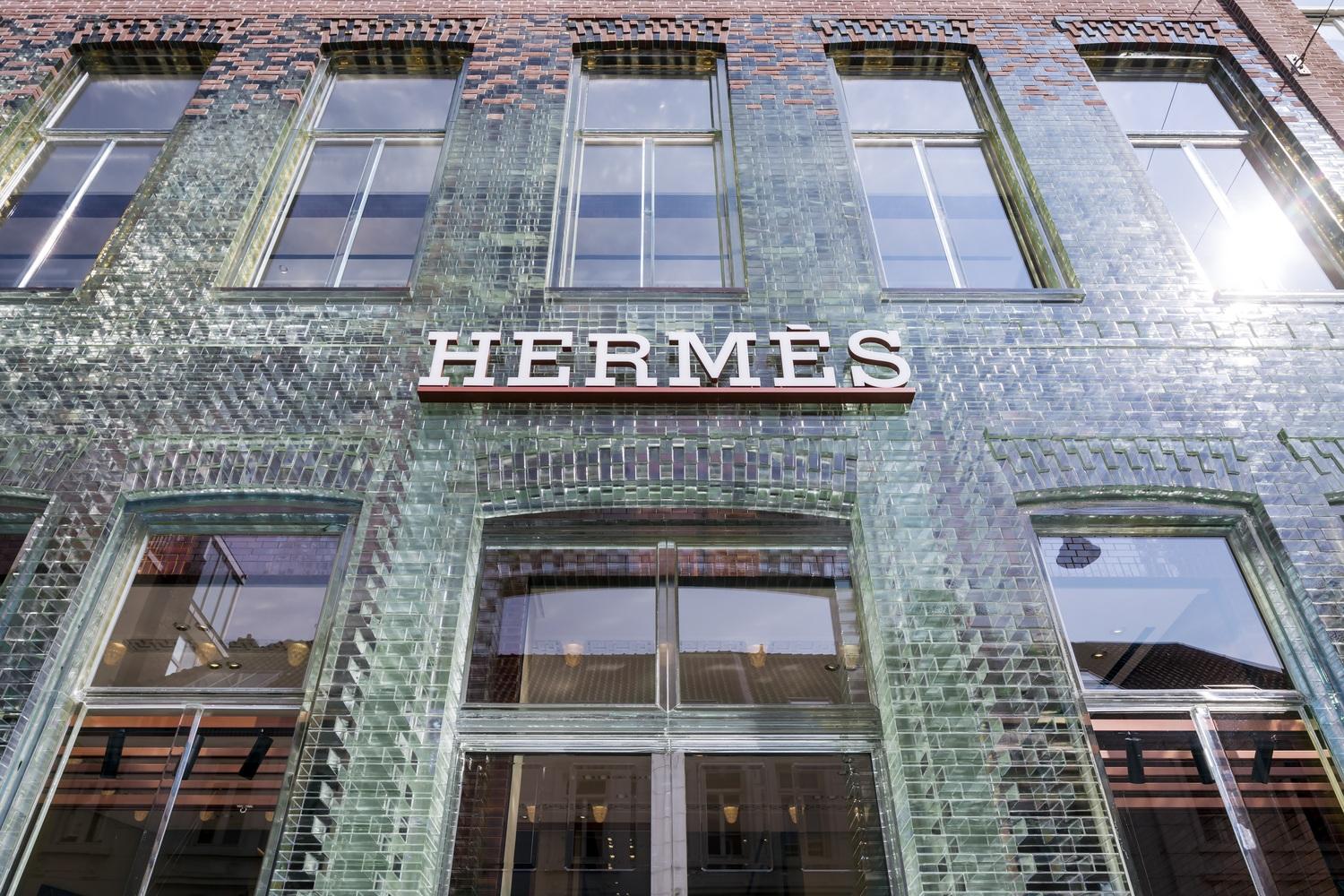 This opened up the floor to the exterior and most importantly, illuminated the space with greater transparency, allowing visitors to view for the first time up close the intricate dissolving effect where the glass bricks meet terracotta bricks, thus taking full advantage of the pellucid innovative design.
Photos courtesy of MVRDV