Apart from the cuisine, fine dining itself constitutes one's immediate surroundings, typically comprised of luxe surroundings, velvety curtains and carpets, exquisite tableware, and servers in suits.
With Japanese fine dining, this aesthetic is pared back, replaced by a focus on exquisite material selection and its resulting simplicity.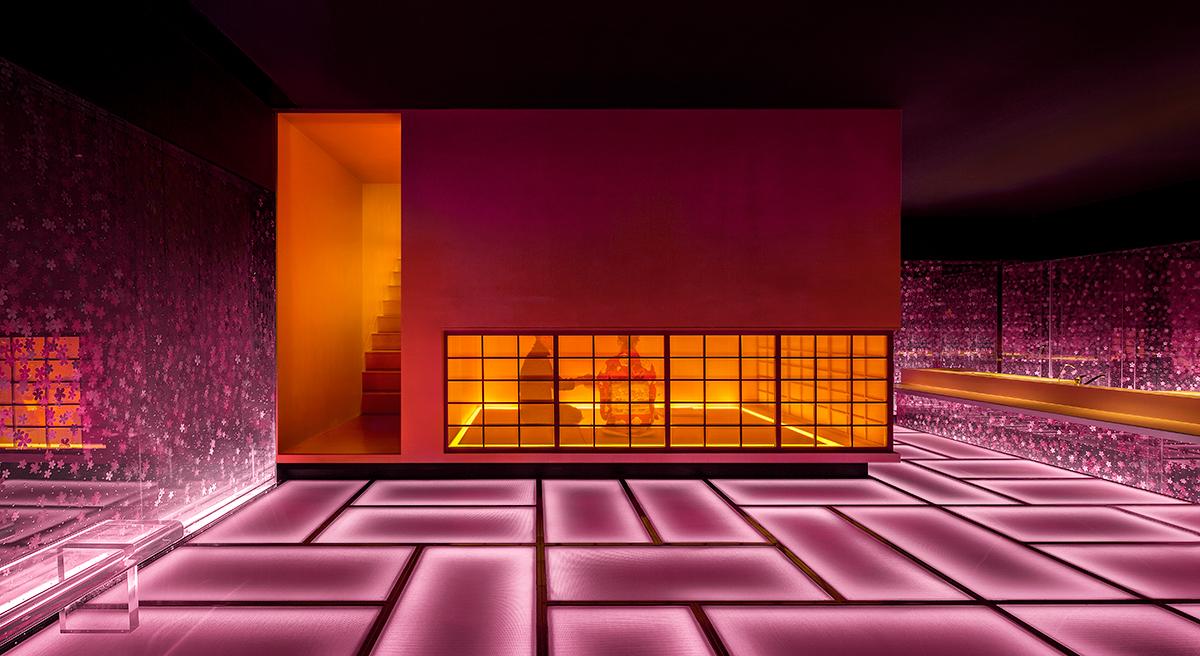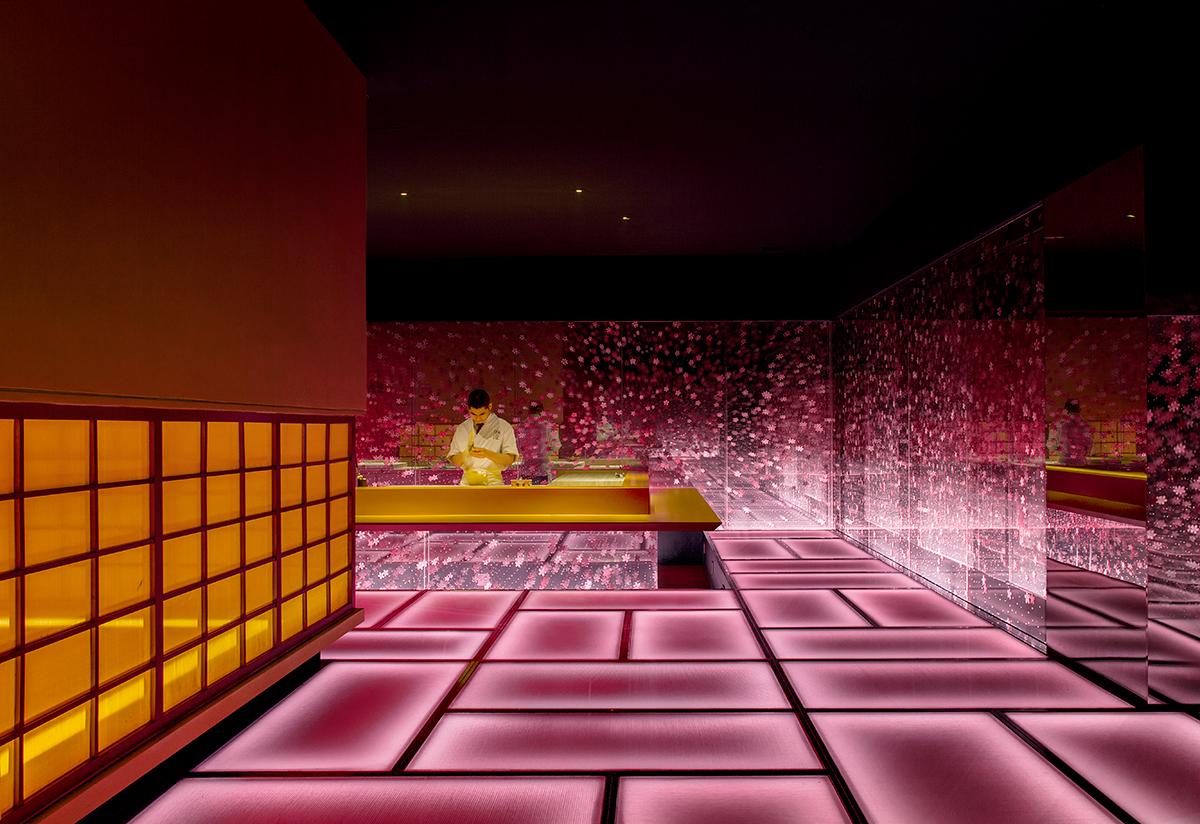 For Omakase Restaurant in Shanghai, however, things are not quite either of the above.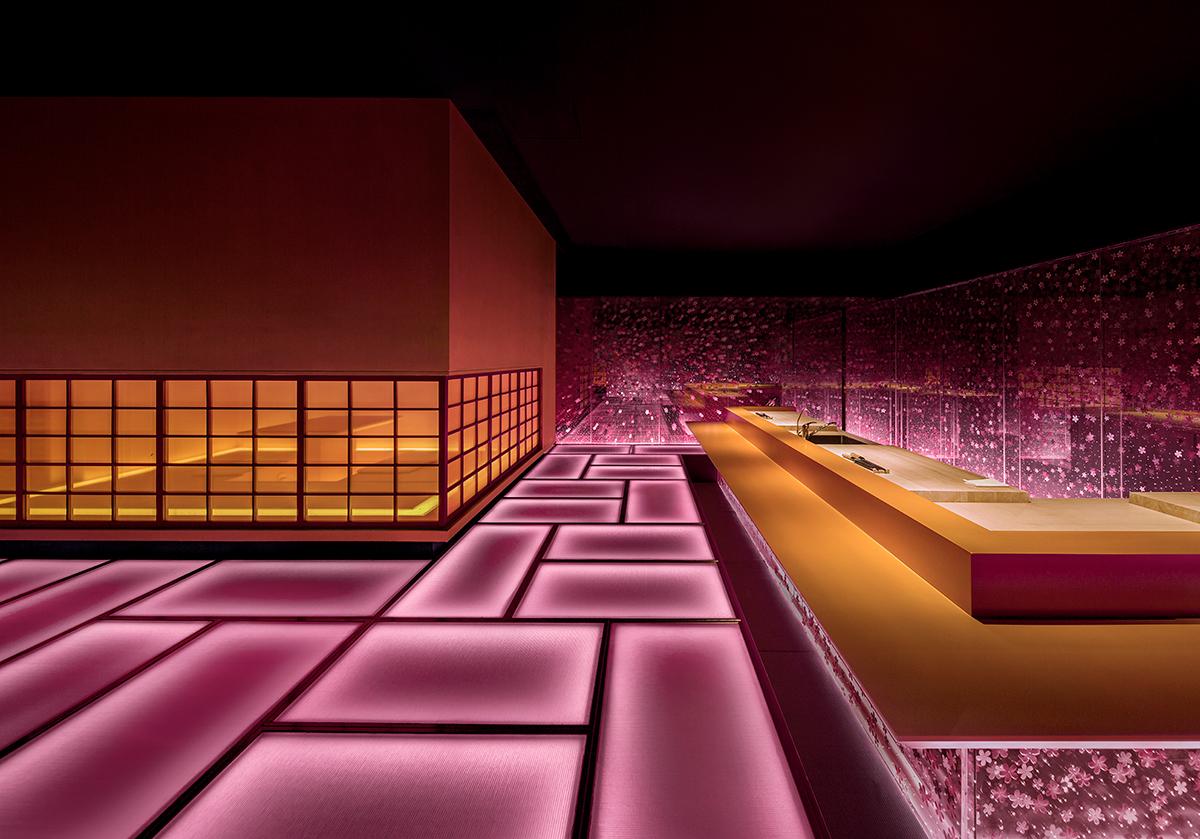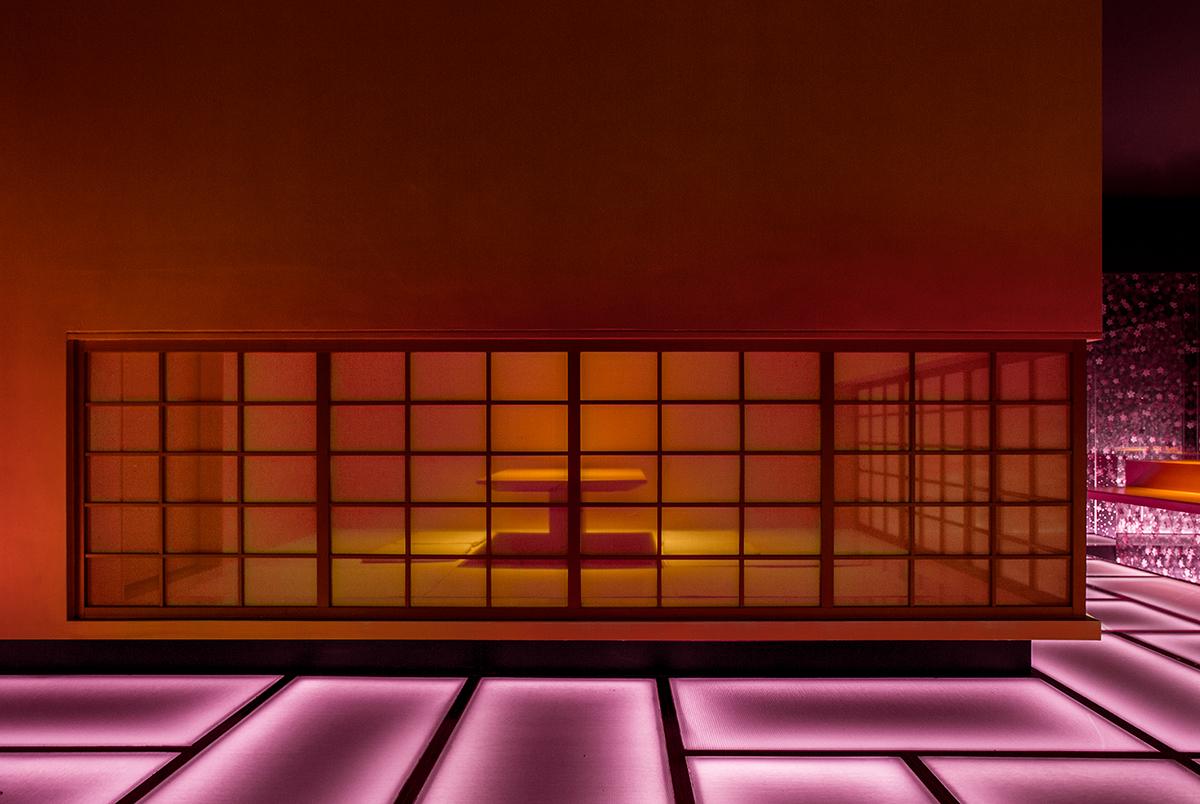 Funky, futuristic, and bold, the kaiseki restaurant takes a radically different approach to Japanese fine dining, featuring illuminated fuchsia interiors and glass partitions doused in sakura and dew-like patterns.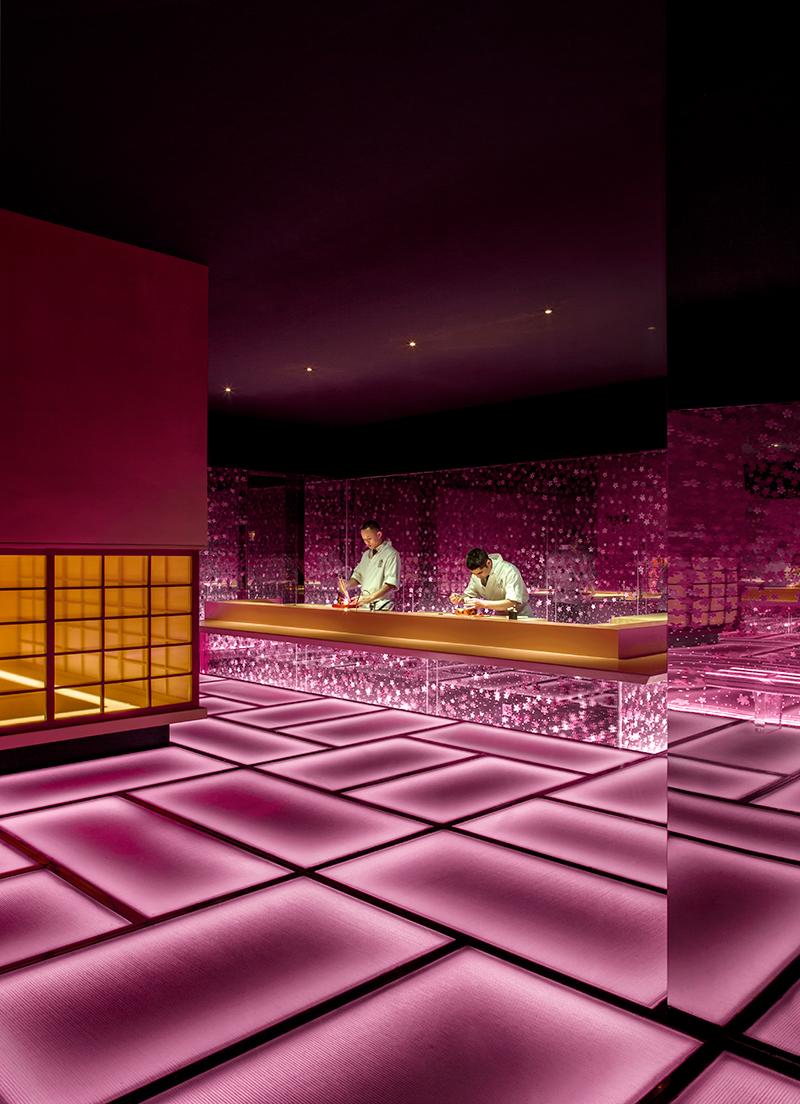 Designed by Shanghai Hip-pop Design Team, the 1,500sqft space that sits in the Xuhui District business centre boldly veers from typical Japanese fine dining establishments, seemingly catering to image-driven millennials and older cosmopolitan professionals alike.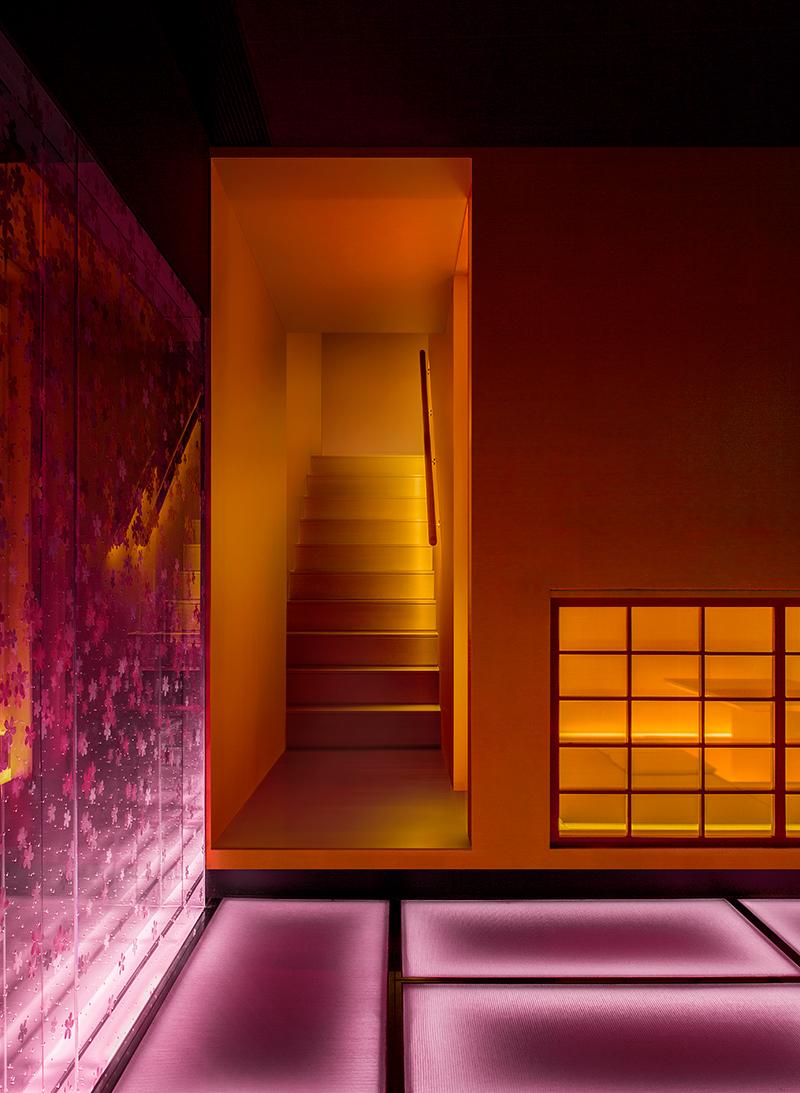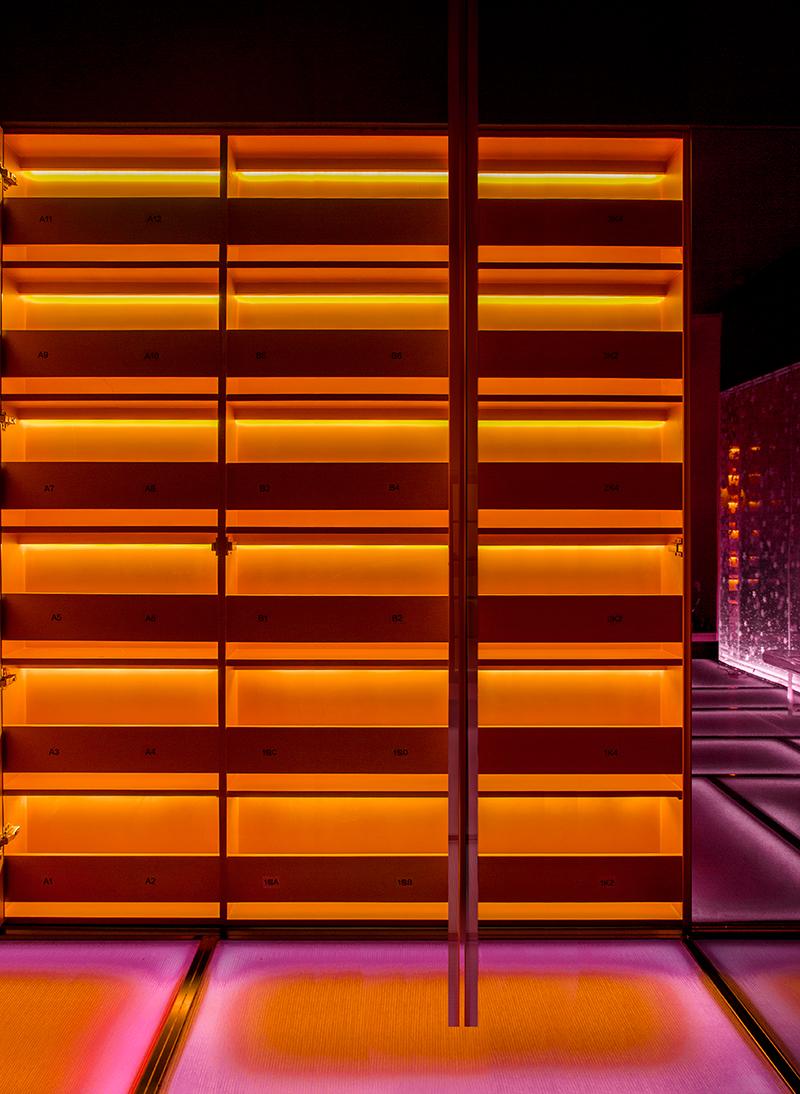 Spread across two floors, the restaurant is outfitted with sushi bars on both levels, as well as separate seating areas.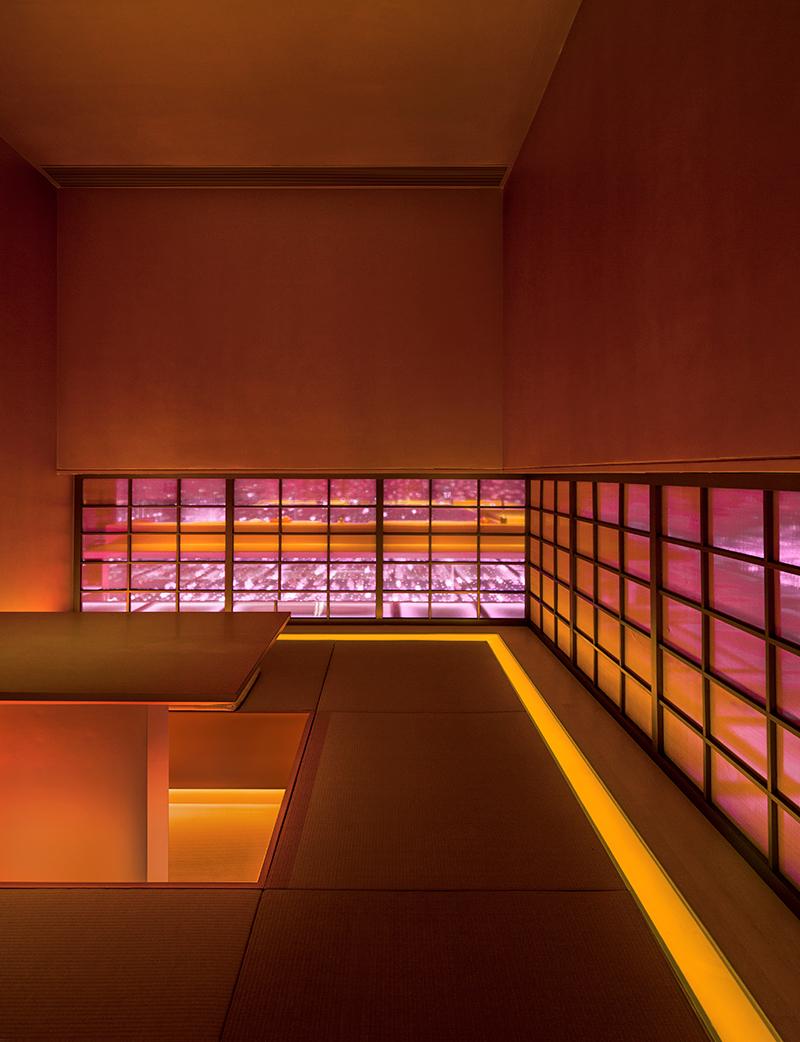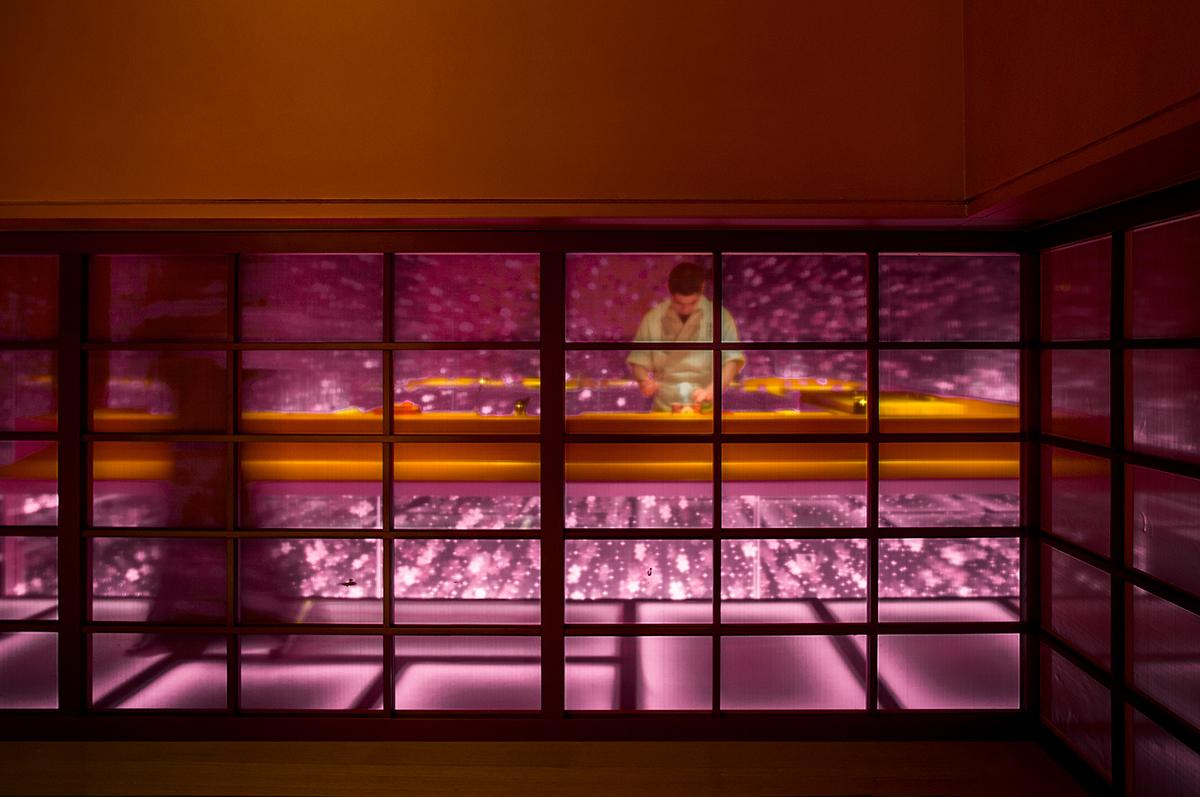 A tatami room for VIPs and private diners also sits on the first floor, decked out in a warm amber glow that contrasts equally boldly against the deep pink light.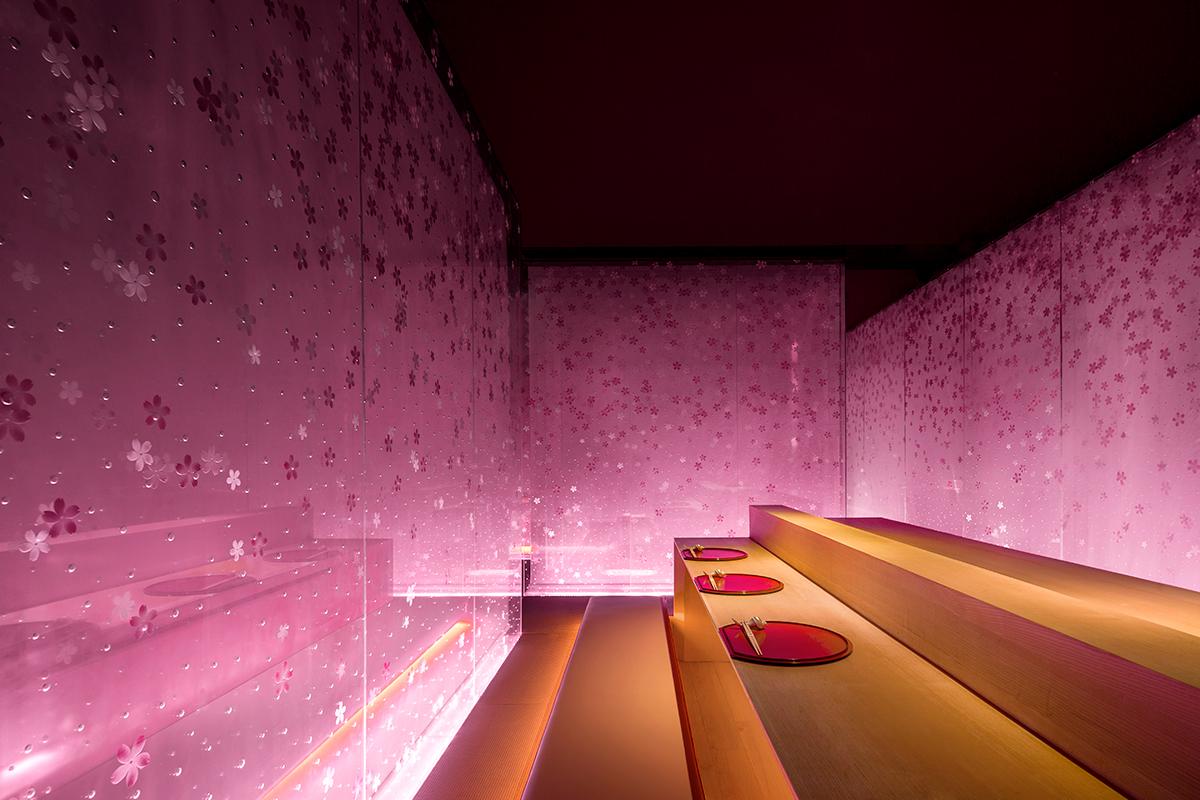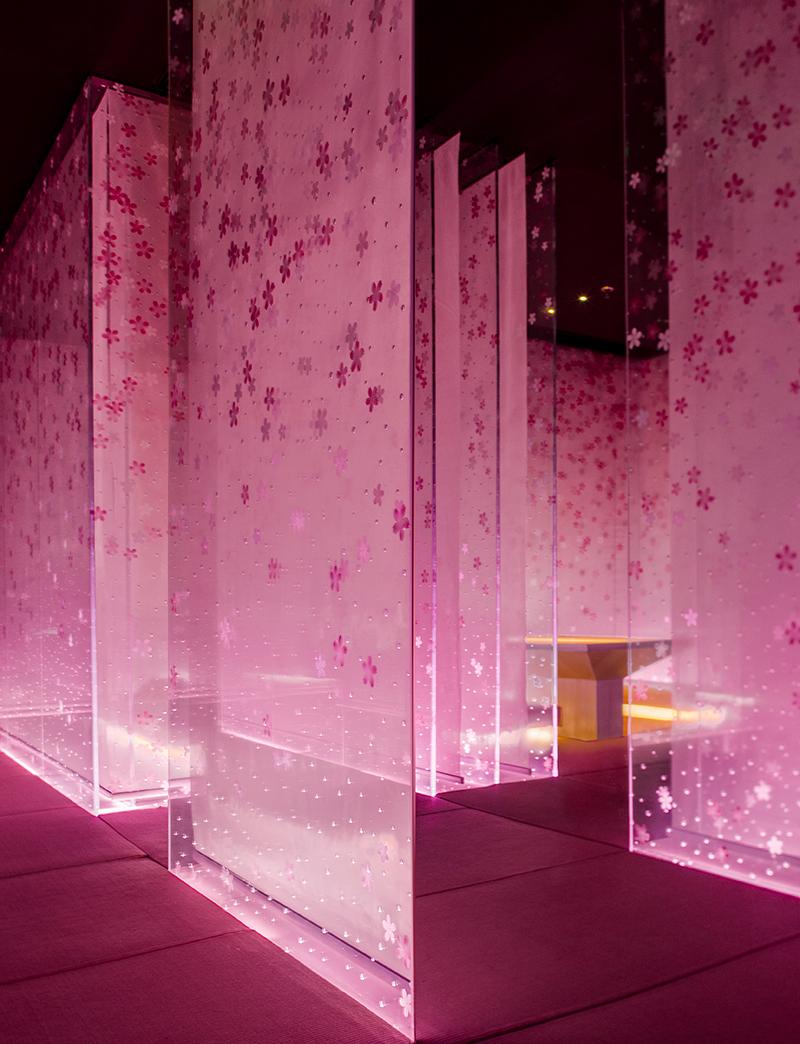 Whether eclectic or, in the words of Shanghai Hip-pop Design Team, poetic, the experience to be had at Omakase Restaurant will depend on your view of things.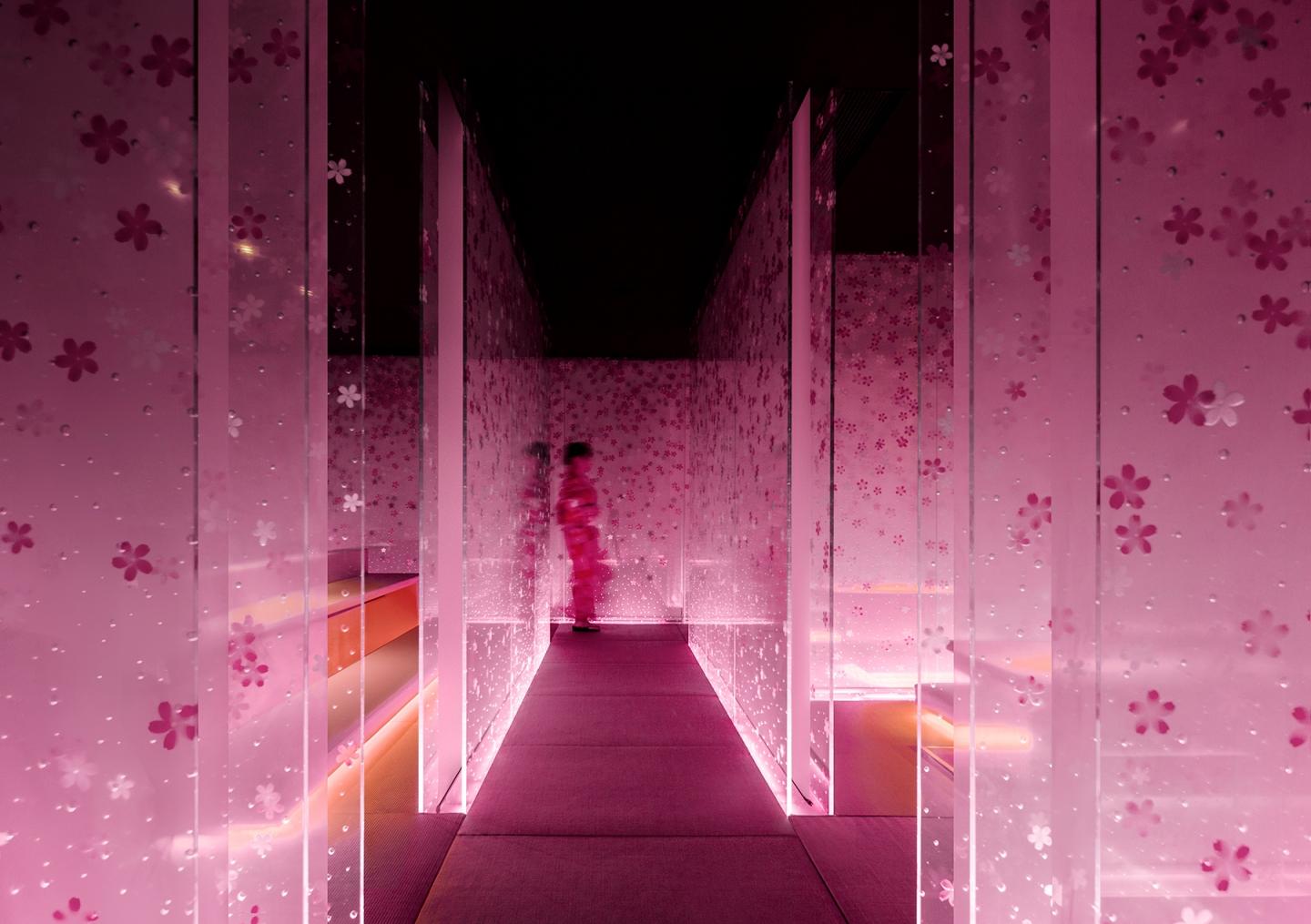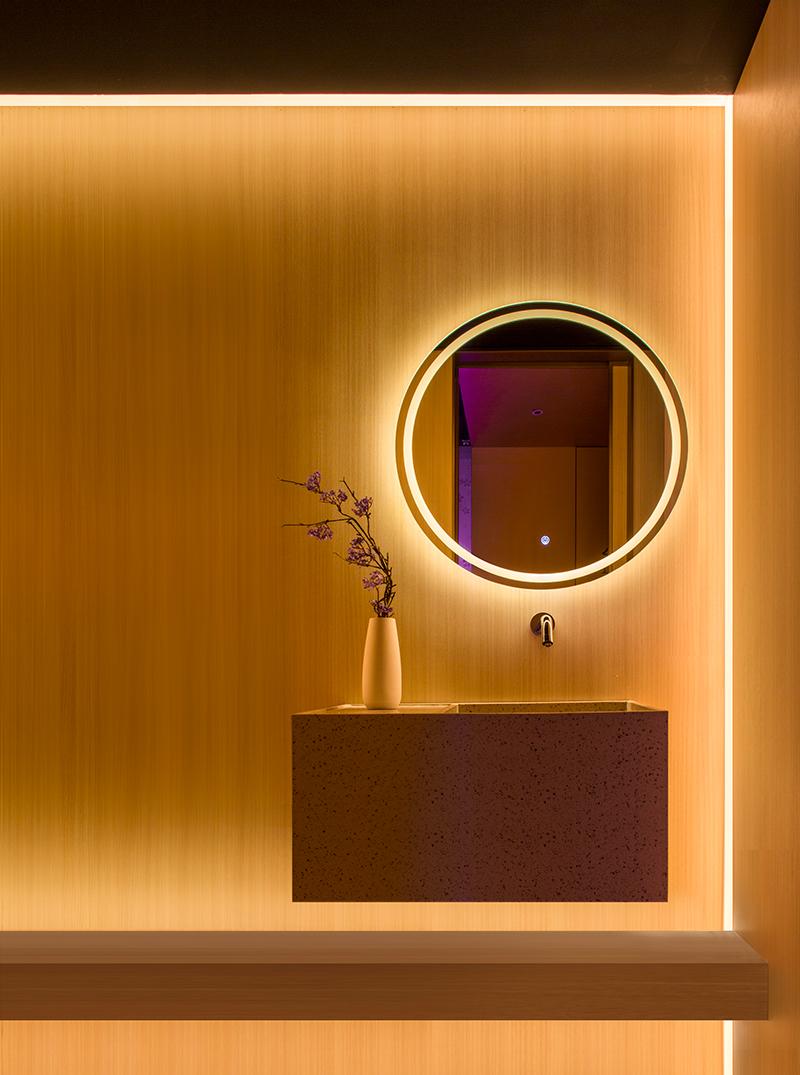 For social media-obsessed diners, though, one thing's for sure: this one's definitely for the Gram.
See more: The Most Beautifully Designed Restaurants Across the Globe