The newest addition to the Aranya Gold Coast seaside resort in Qinhuangdao, China is an art centre designed by award-winning, Shanghai-based studio Neri & Hu, which opened at the end of May.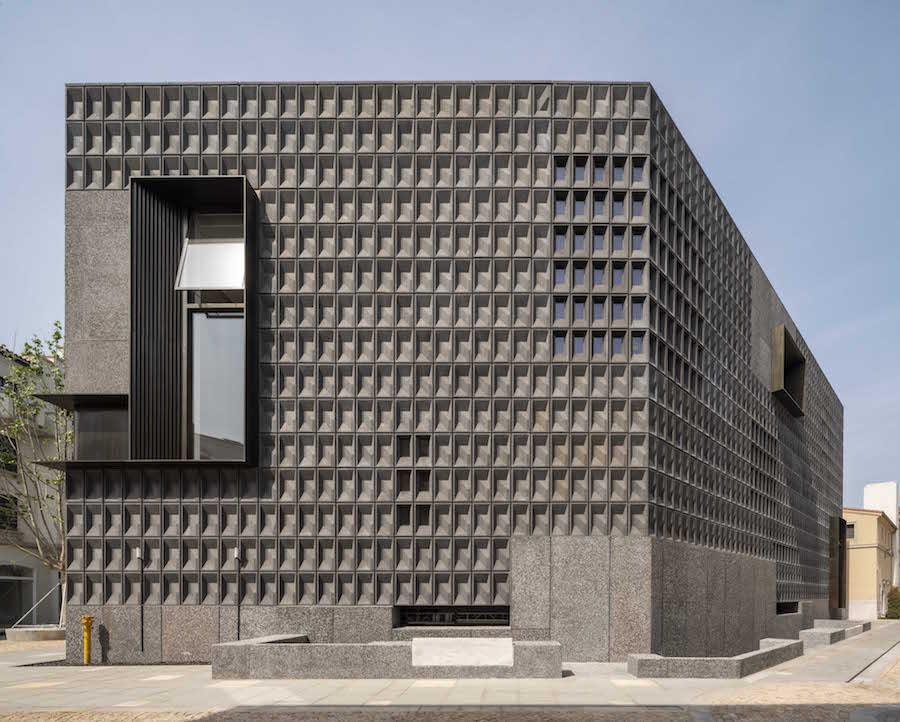 Although the brief for an art centre was straightforward enough, Neri & Hu decided to push the envelope, incorporating Aranya's focus on integrating with its environment. The result is a space that actively welcomes the area's residents and visitors while referencing the surrounding natural landscape.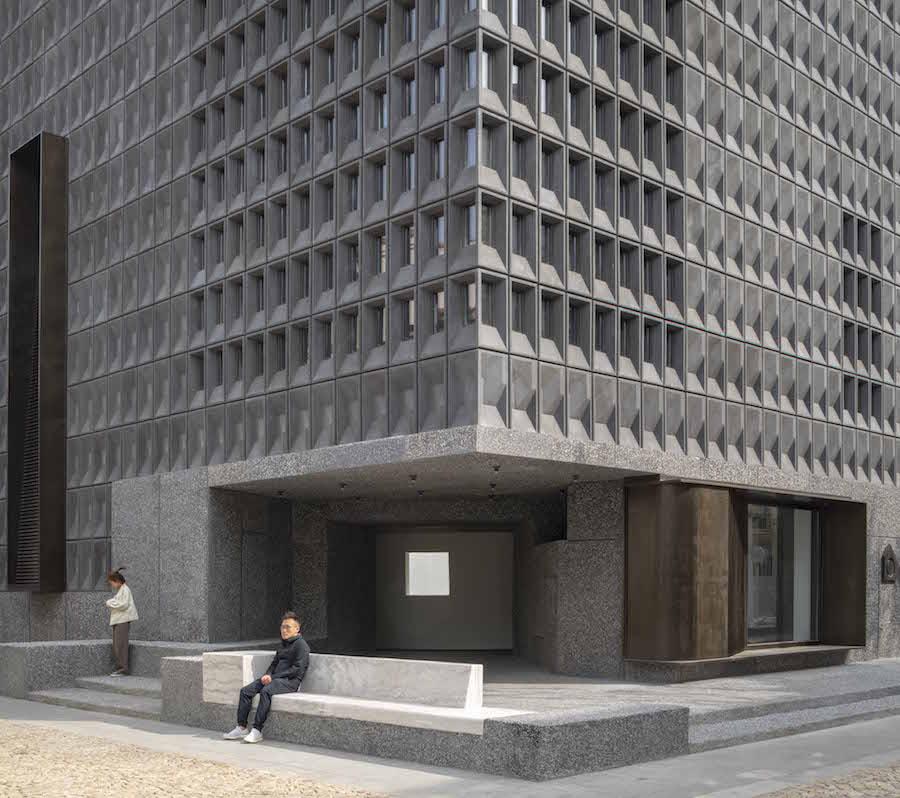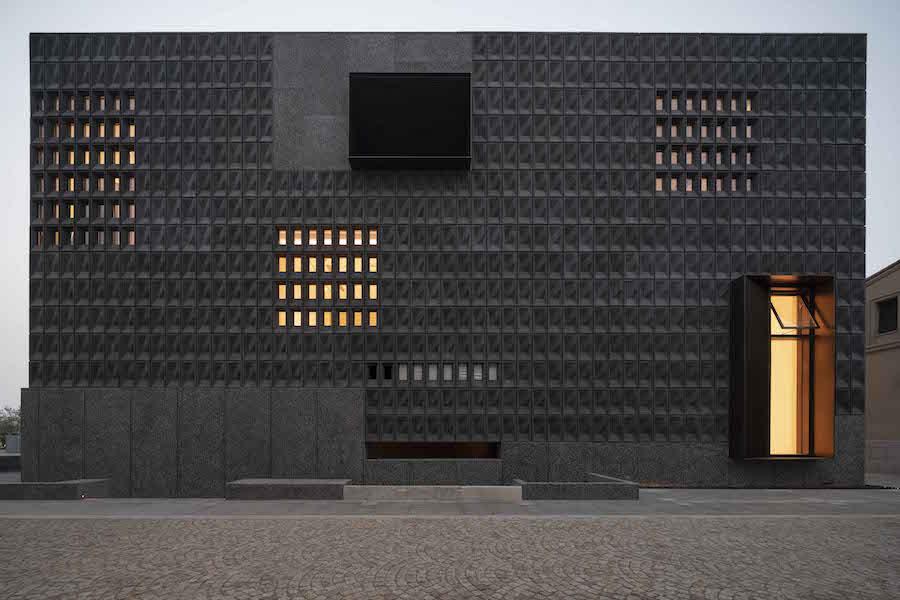 The solid rectangular structure contrasts with the free-flowing waters of the nearby ocean; faceted concrete blocks make up the facade, punctuated with the occasional bronze accent. These moulded, modular units showcase the changes of light and shadow throughout the day. While most of the units are closed, there are also open modules to allow light to stream in.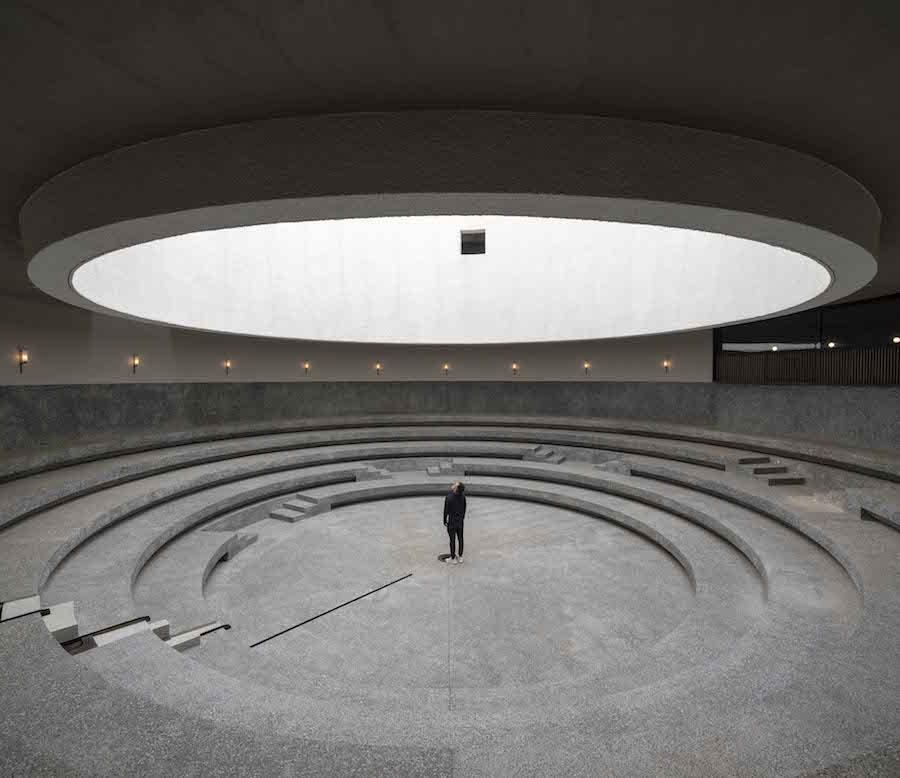 The interior, however, gives way to smooth curves and lines. The building is arranged around a conical void that sits at the centre with a stepped amphitheatre at the bottom. This area can be used for performances or as a communal gathering space. It can also be filled with water and transformed into a water feature, reflecting the importance of the ocean to the surrounding neighbourhood.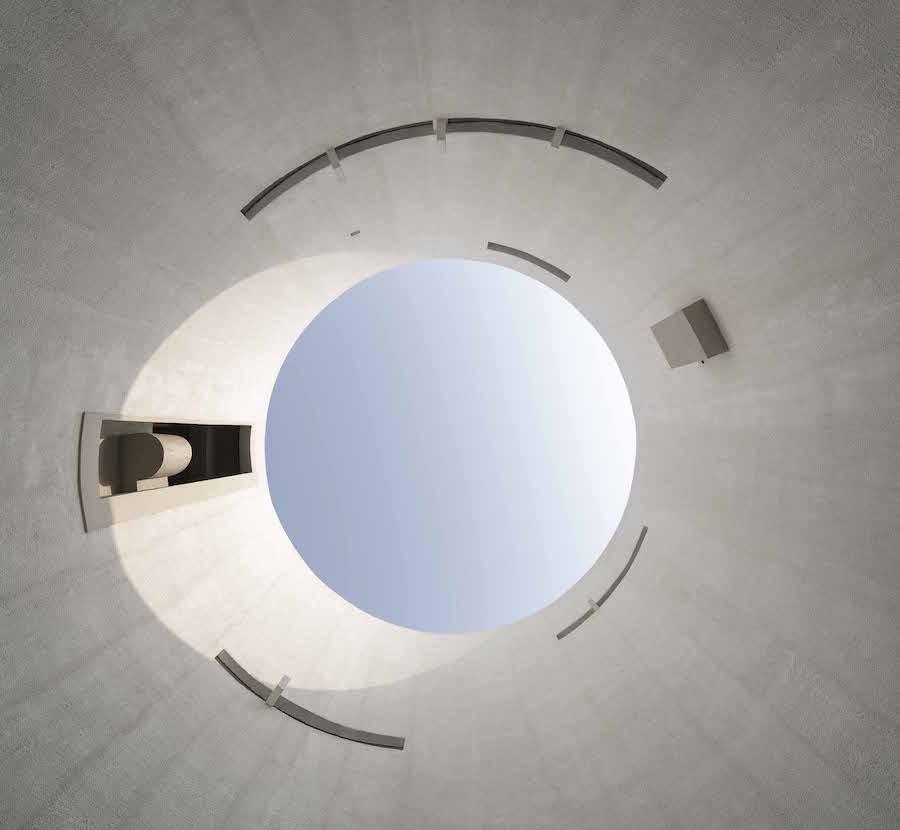 The centre serves both as an art gallery and as a community space. A cafe and multi-functional gallery for events sit on the ground floor, while five other galleries sit among the upper floors. Visitors are lead through the galleries via a winding path. On the roof of the structure is a viewing platform with 360-degree views. There's also a second performance space in the form of an outdoor amphitheatre.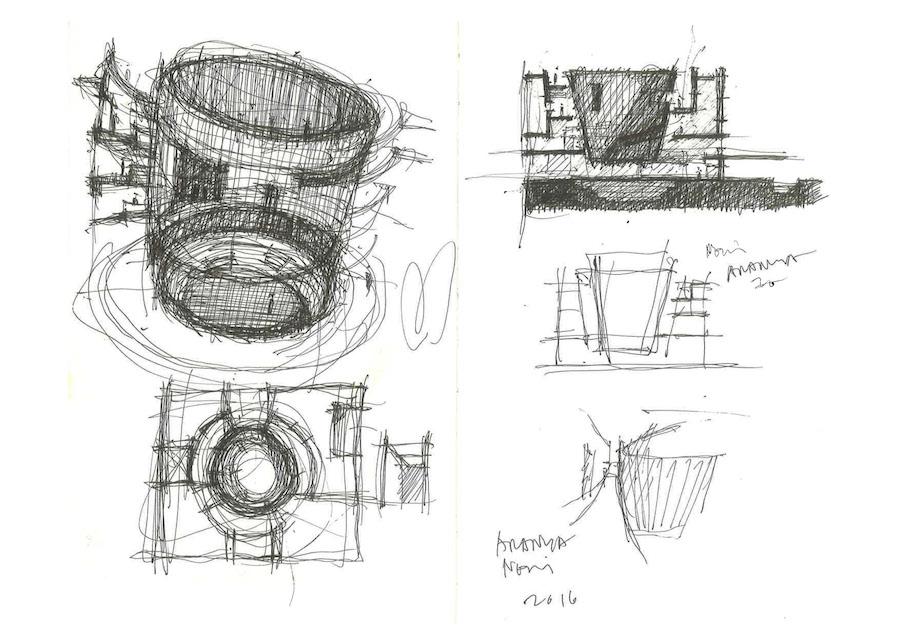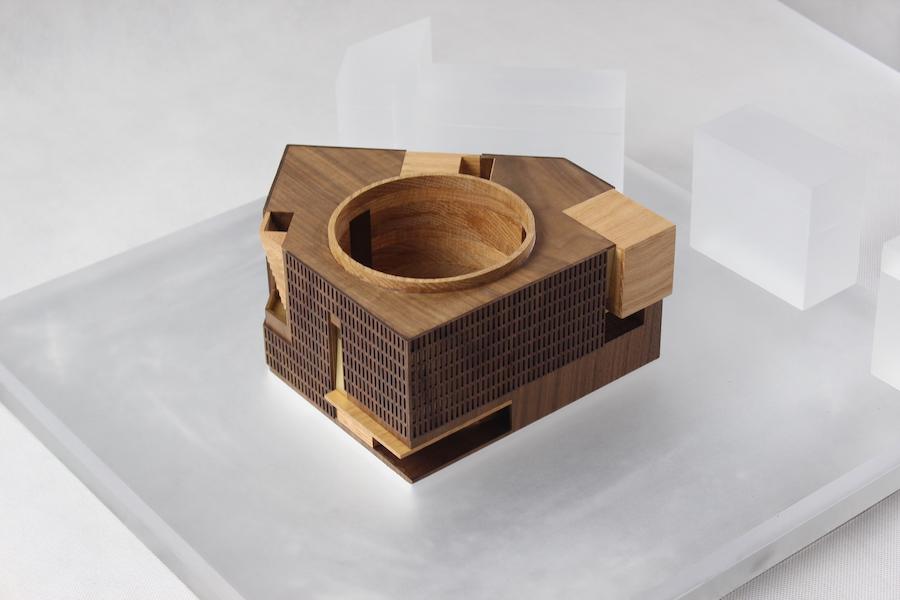 Photography: Pedro Pegenaute; courtesy of Neri & Hu
See more: A Striking Mountainous Enclave in Korea's Healing Stay Kosmos