Most known for playing the ever-demure Charlotte York in award-winning HBO series Sex and the City, it doesn't surprise that actress Kristin Davis's long-time Los Angeles home is a similarly elegant, classically charming affair.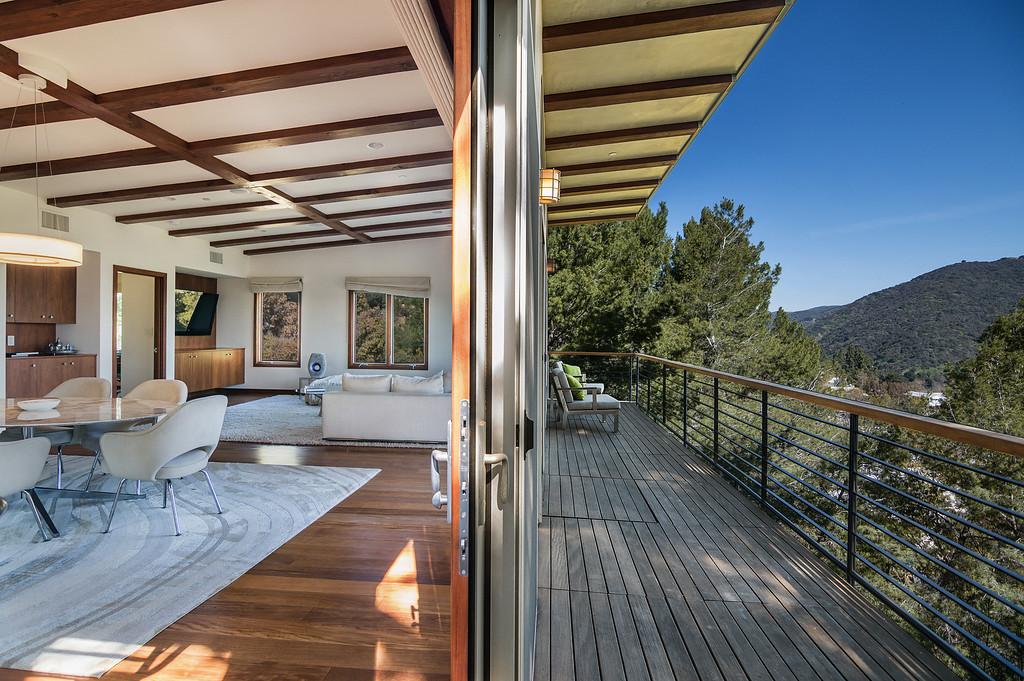 Nestled within lush flora and fauna at the end of a cul-de-sac in Mandeville Canyon, the four-bedroom, 4,043sqft three-storey was first built in 1978 and had been owned by the actress for over 20 years before being recently put on the market for US$3 million.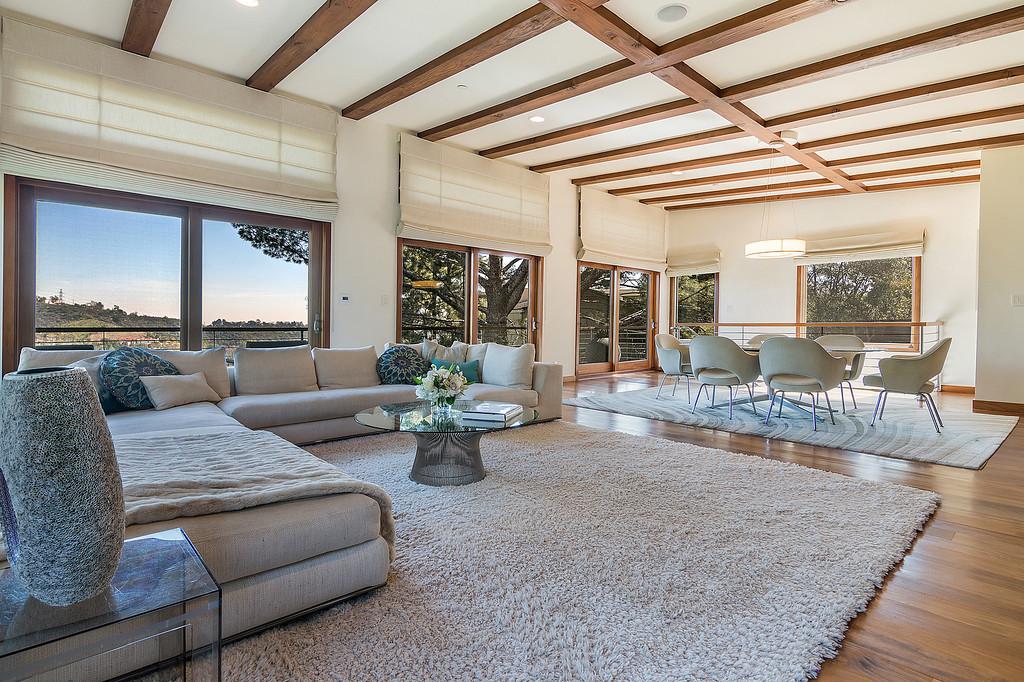 The abundance of privacy offered at the property certainly lent to its charm: it is heavily secluded and sheltered on both sides by trees and thick hedging, with the garage barely peeking through the shrubs surrounding the entrance.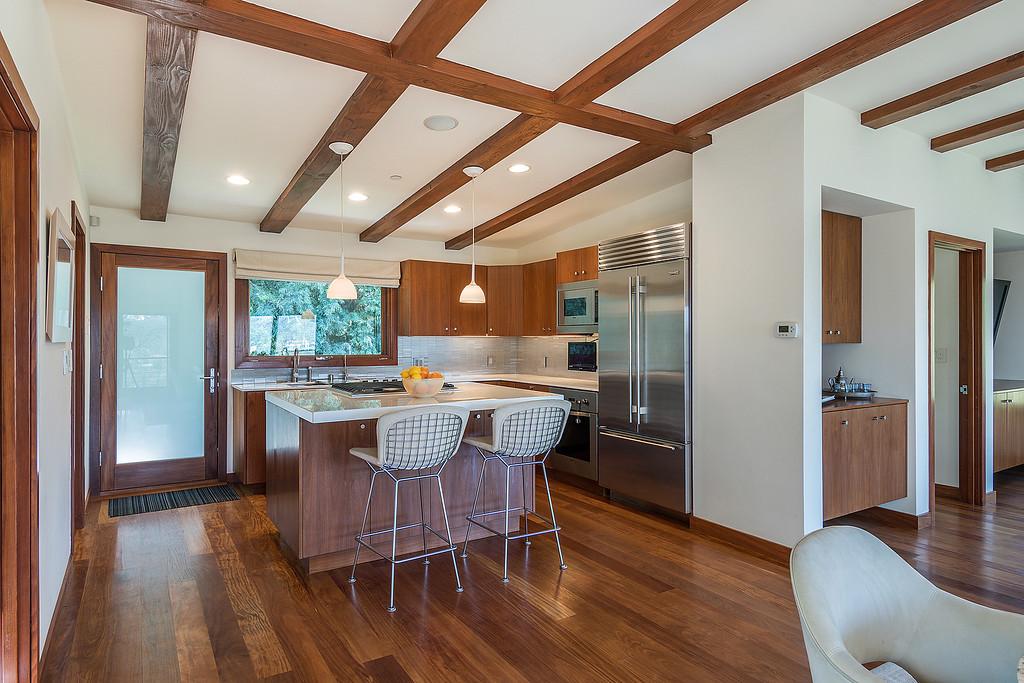 This makes the home's open-plan, light-filled and airy interiors all the more striking. Floor-to-ceiling windows and an expansive deck open up in the back to dramatic views over the canyon and Los Angeles' cityscape.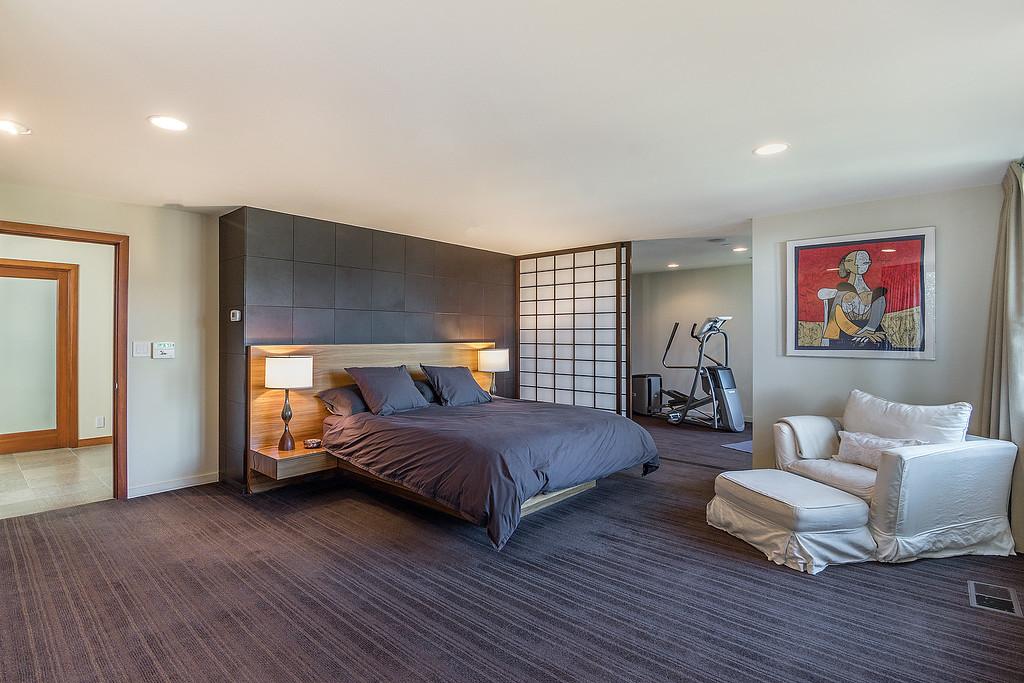 Reflecting the era that the home was built in, a mid-century modern aesthetic that transitions into more contemporary elements punctuate the property, most notably in the spacious living and dining area built with vaulted-beamed ceilings, warm wood panelled flooring and cream-white, no-frills furniture.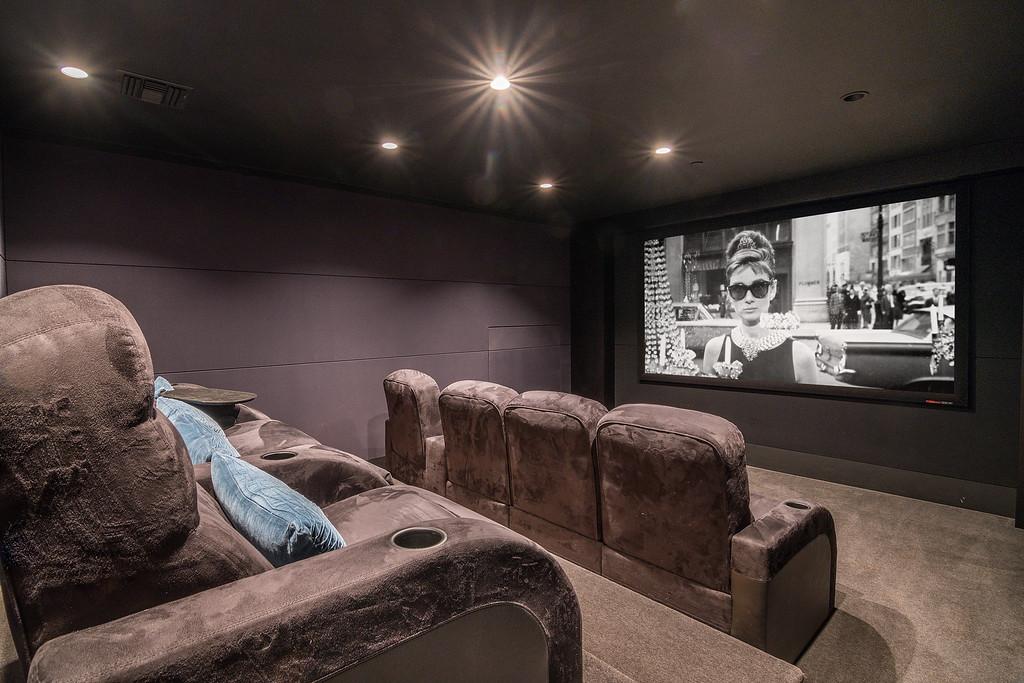 A wet bar, kitchen with walk-in pantry and island dining sit nearby, while an 8-seat home theatre, spacious closet with walnut cabinetry and an unusually large master suite that comes replete with a large flexible space—to be perfectly transformed into a makeshift yoga studio or nursery—sit upstairs.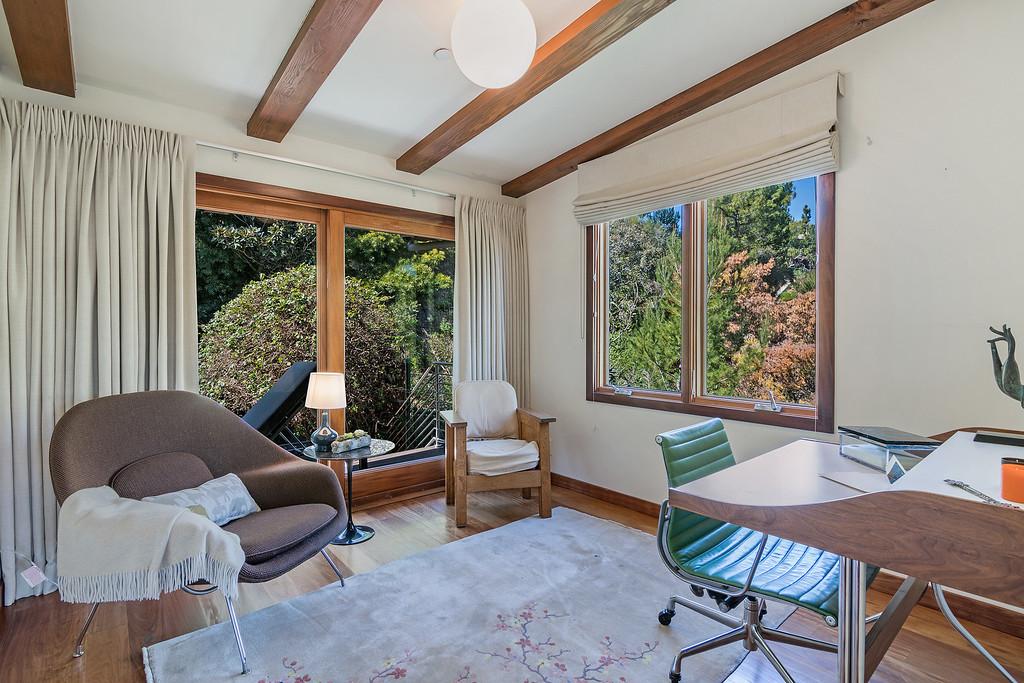 The property also houses separate guest quarters with bedrooms, kitchenette, living rooms and baths, as well as a private garden that runs down the side of the house, on which we imagine Davis's on-screen cohorts and famous friends have spent plenty of evenings.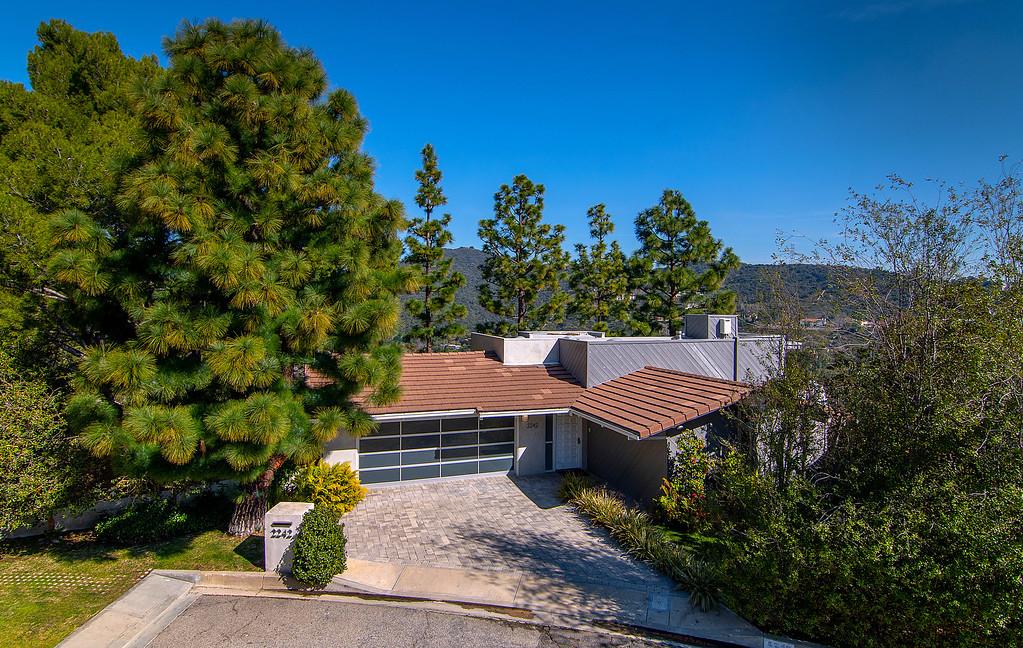 The sale is handled by Mimi McCormick and Maureen McCormick of Compass Realty.