A Historic Property Once Occupied by Two Illustrious Families Goes to Auction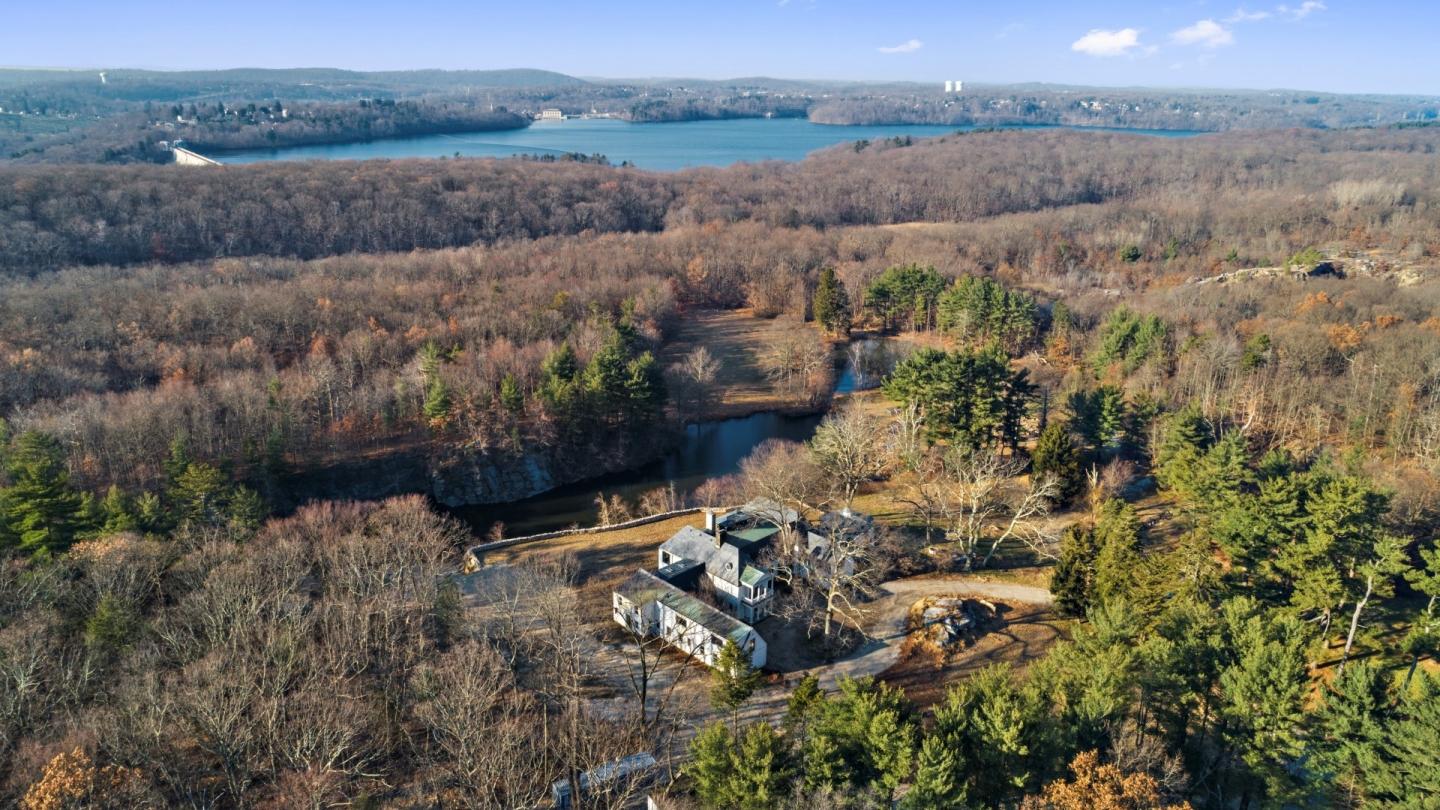 In upstate New York, the lakefront estate once owned by the Straus family of Macy's department stores, among the country's most prolific retail chains, is going to auction. It's currently appraised at US$2.5 million, though its hammer price will likely end up much higher, given its history.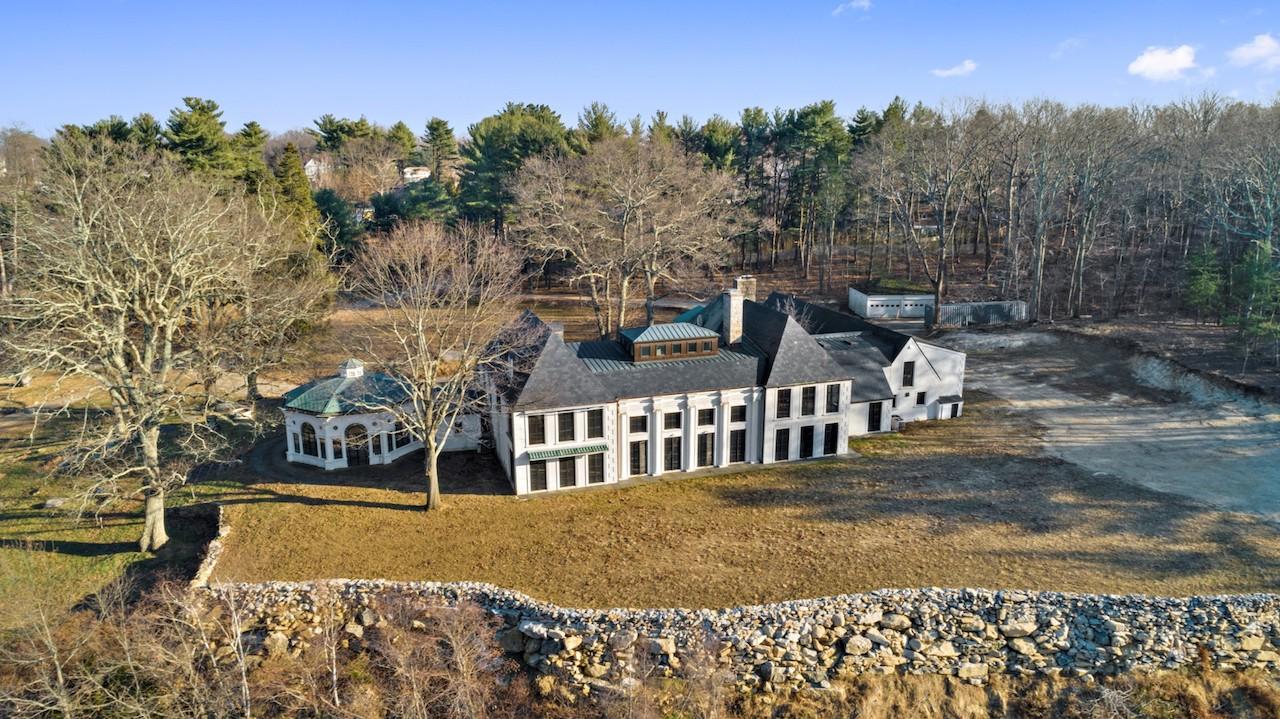 After the Straus family sold the home, which they had owned since 1895, another prominent New Yorker acquired the property in 1980: publishing magnate Randolph Hearst, of one of America's largest media companies.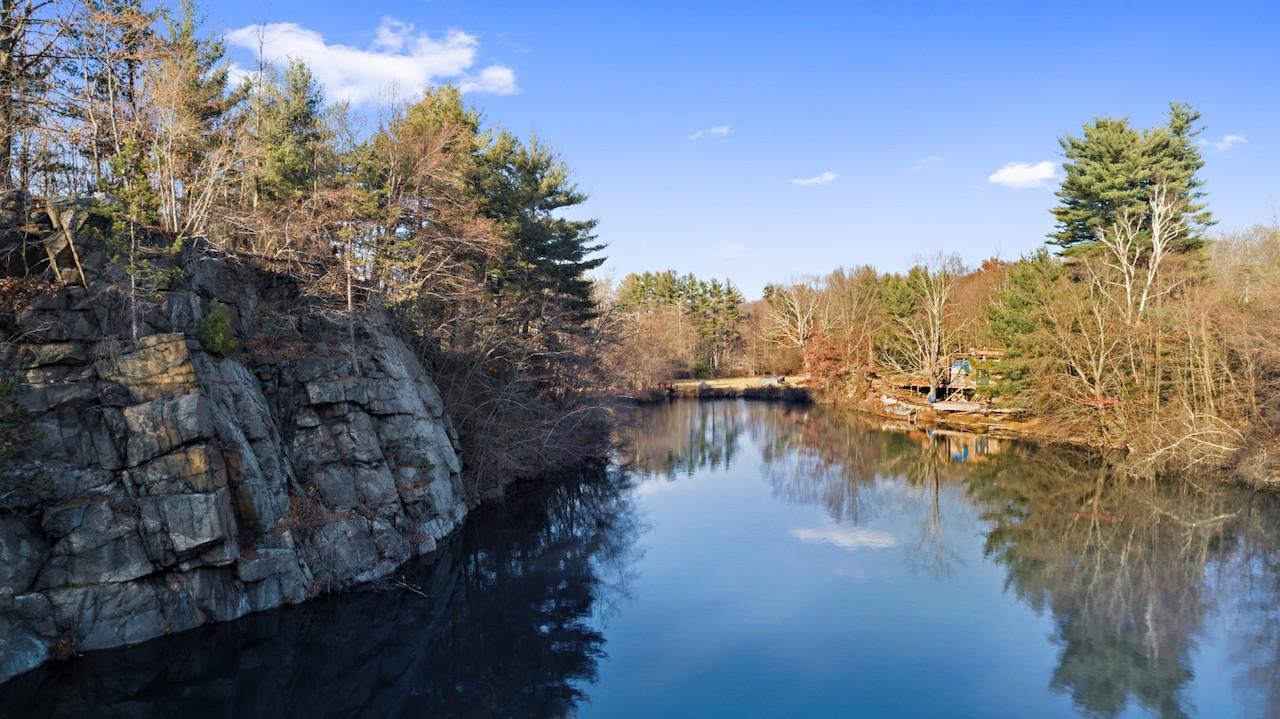 In 2000, following the death of Hearst, his widow sold 37.35 acres of the property to the City of New York, leaving the abode with a substantial 7.9 acres comprised of a 13,000-square-foot main house, a 1,300-square-foot log cabin, as well as guest cottages, stables, a garage, and a custodian's house.
Paramount Realty USA will be handling the auction on June 13.
Inside the Million-Dollar Renovation of an Architectural Landmark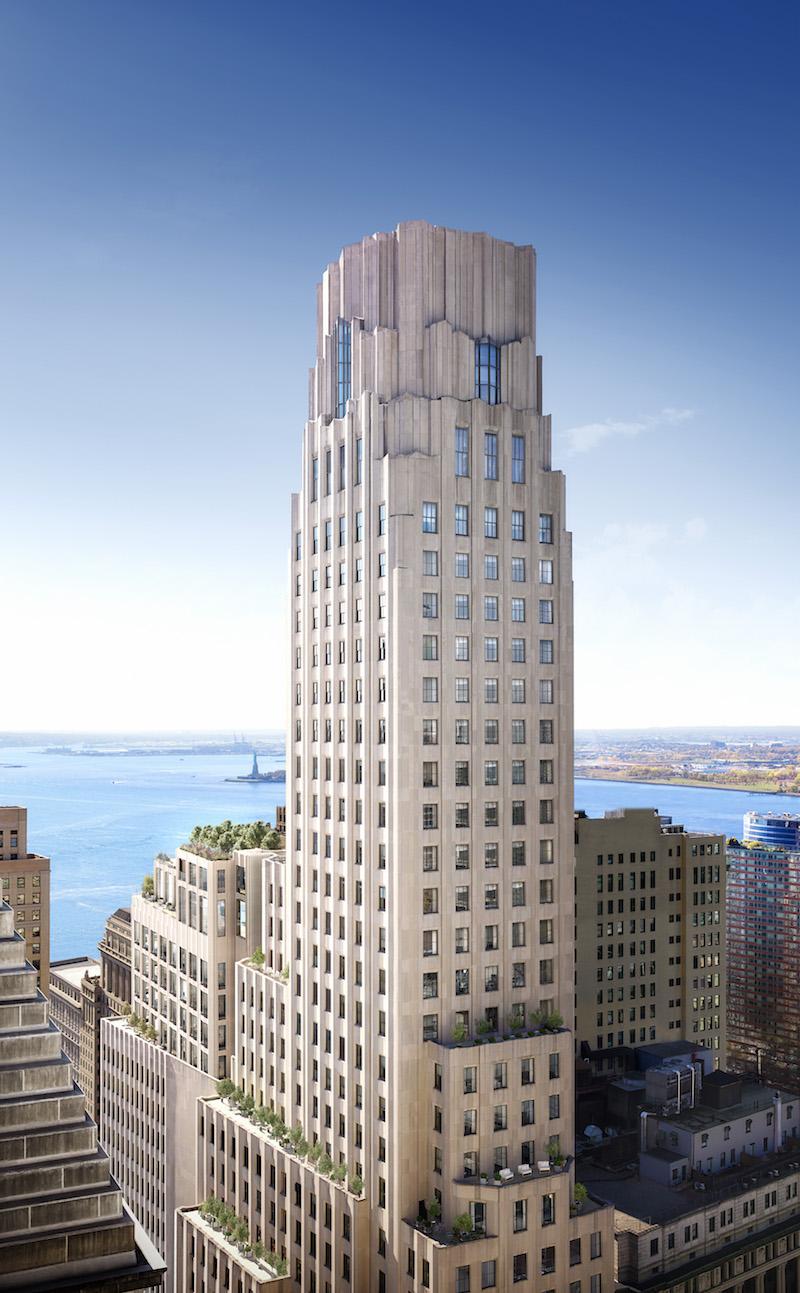 Meanwhile in Manhattan, it has taken 3,000 hours and over a million dollars to refurbish the Red Room, the art deco reception area of One Wall Street. Once a bank building in Manhattan's Financial District, One Wall Street is in the process of being converted into a residential building by Macklowe Properties — and no expense is being spared in its metamorphosis.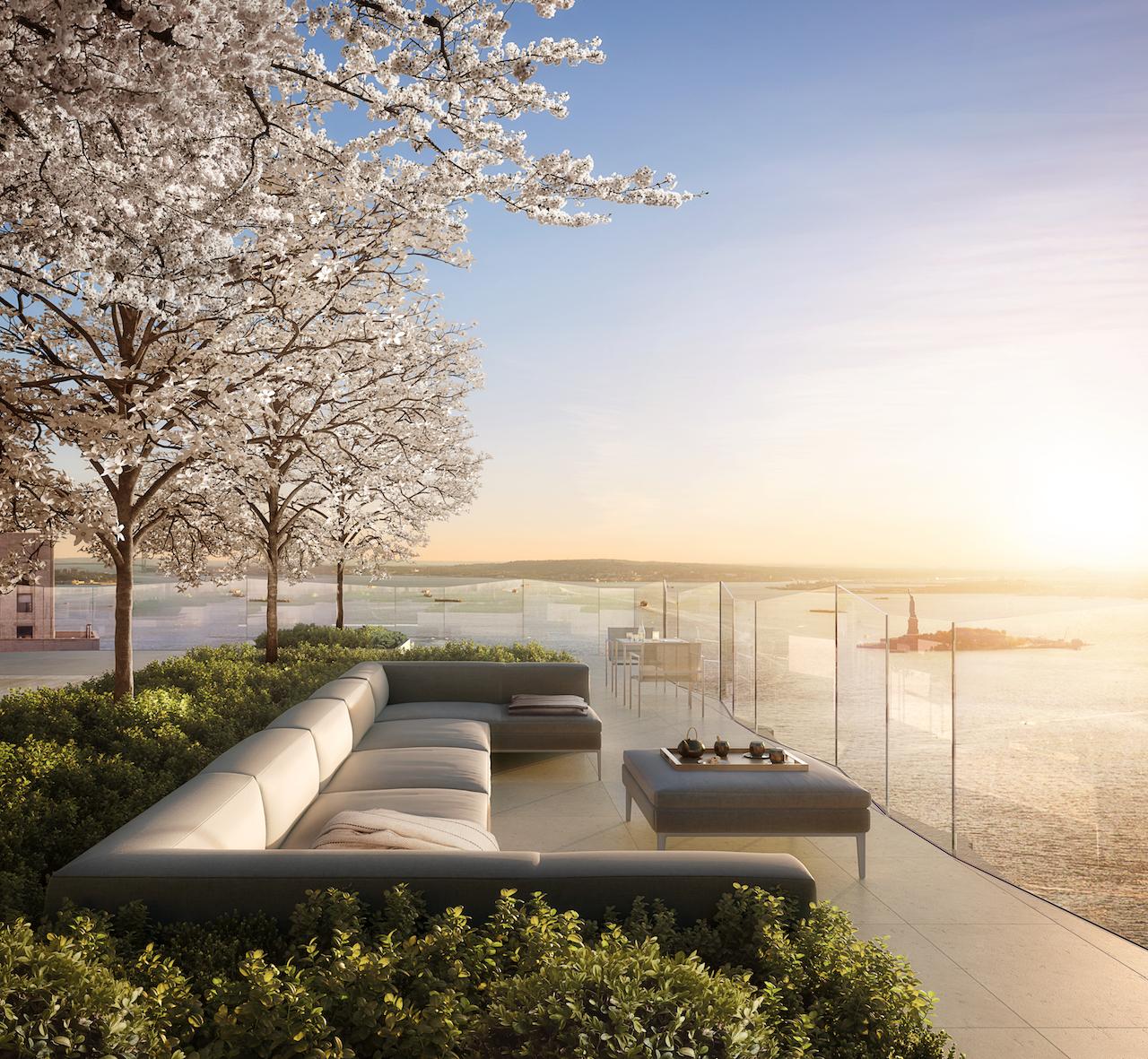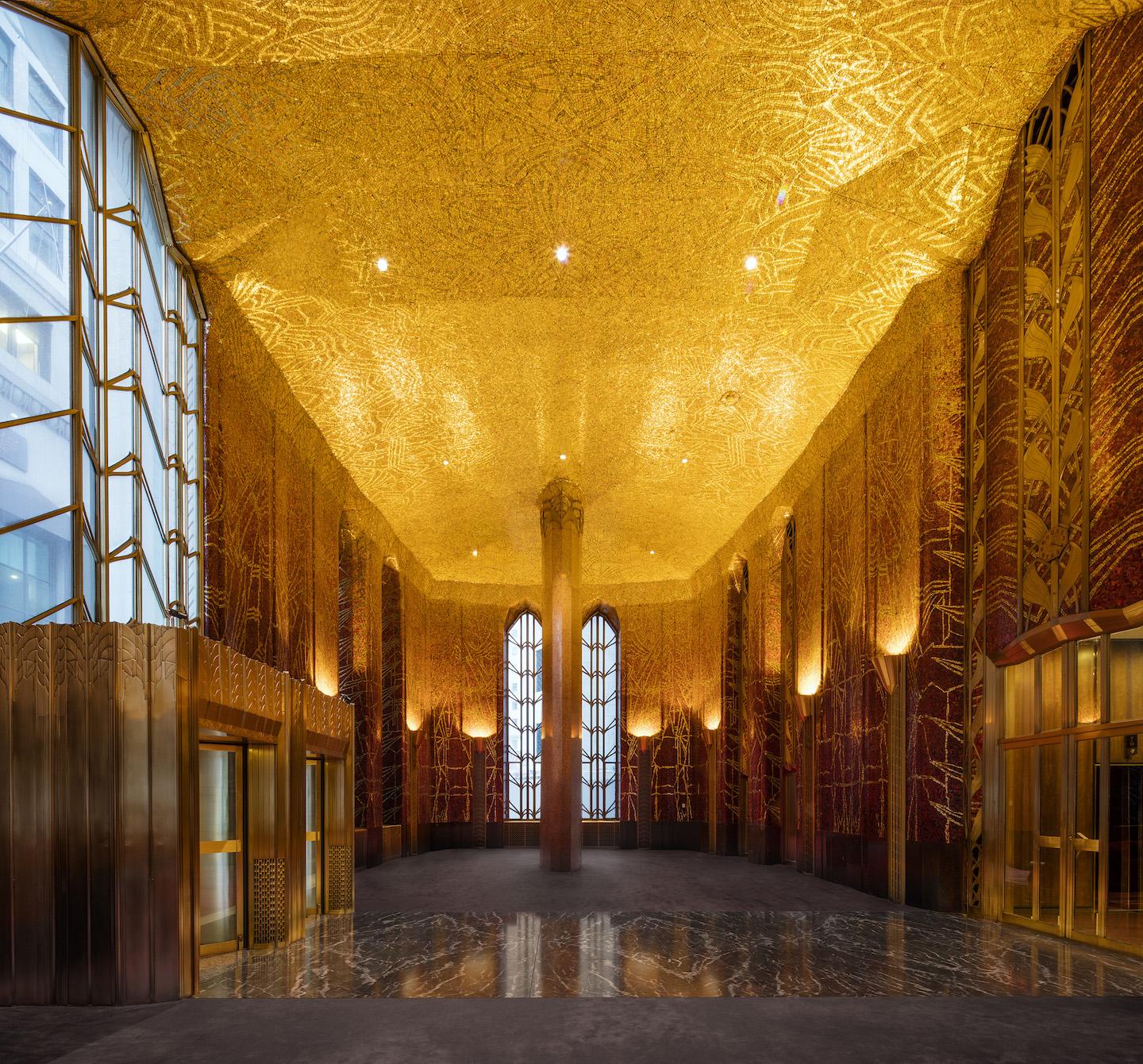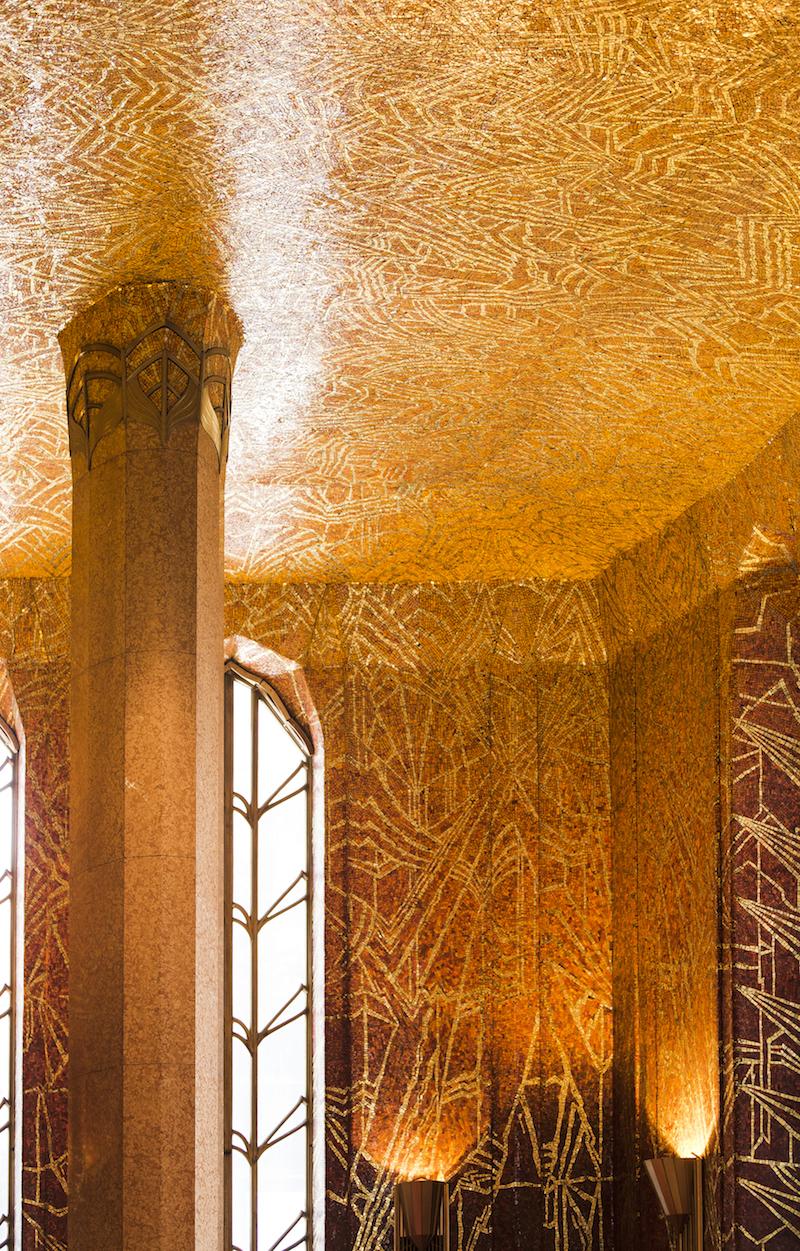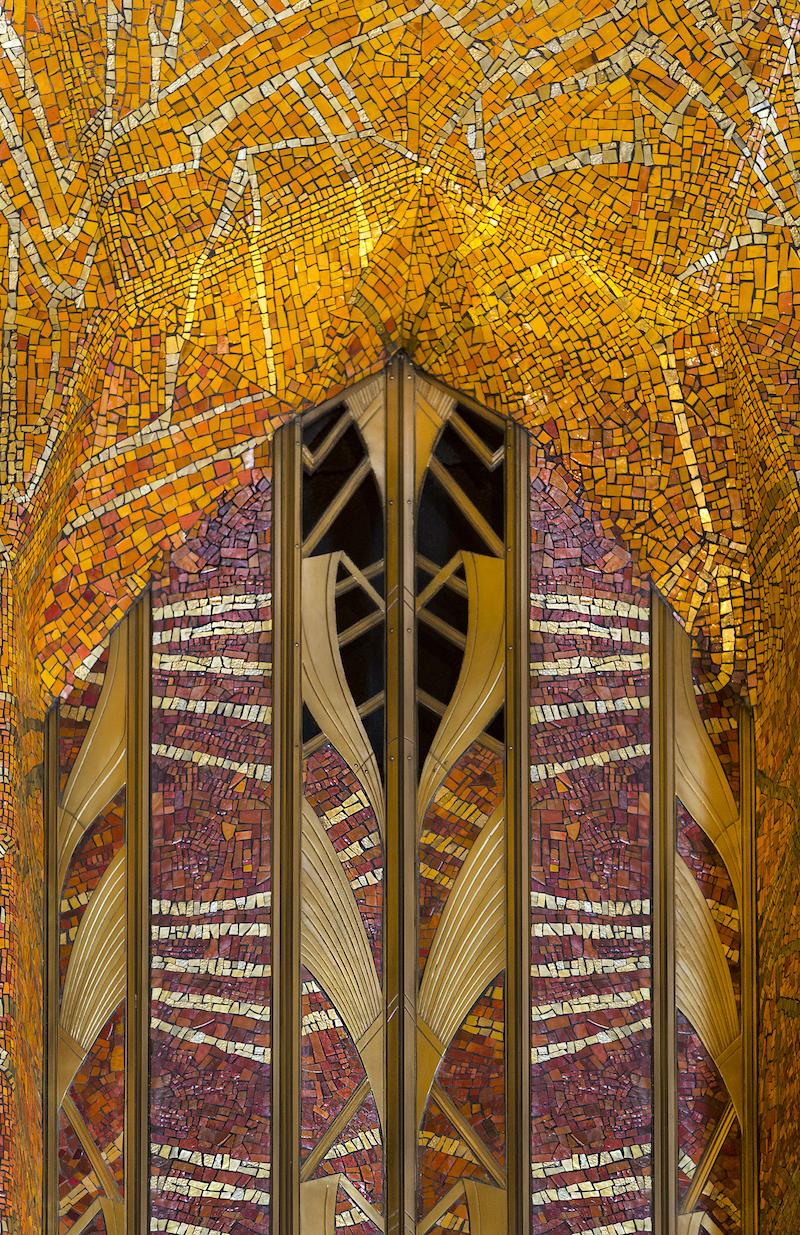 Among the design highlights of this 50-storey structure will be the aforementioned Red Room, which in 1929 was blanketed floor to ceiling in mosaic by the celebrated muralist Hildreth Meire. Says architectural historian Tom Mellins, "The Red Room originally served as both the building's ground-level reception and the principal banking hall of the Irving Trust Company, and is one of the city's greatest and most inventive art deco interiors."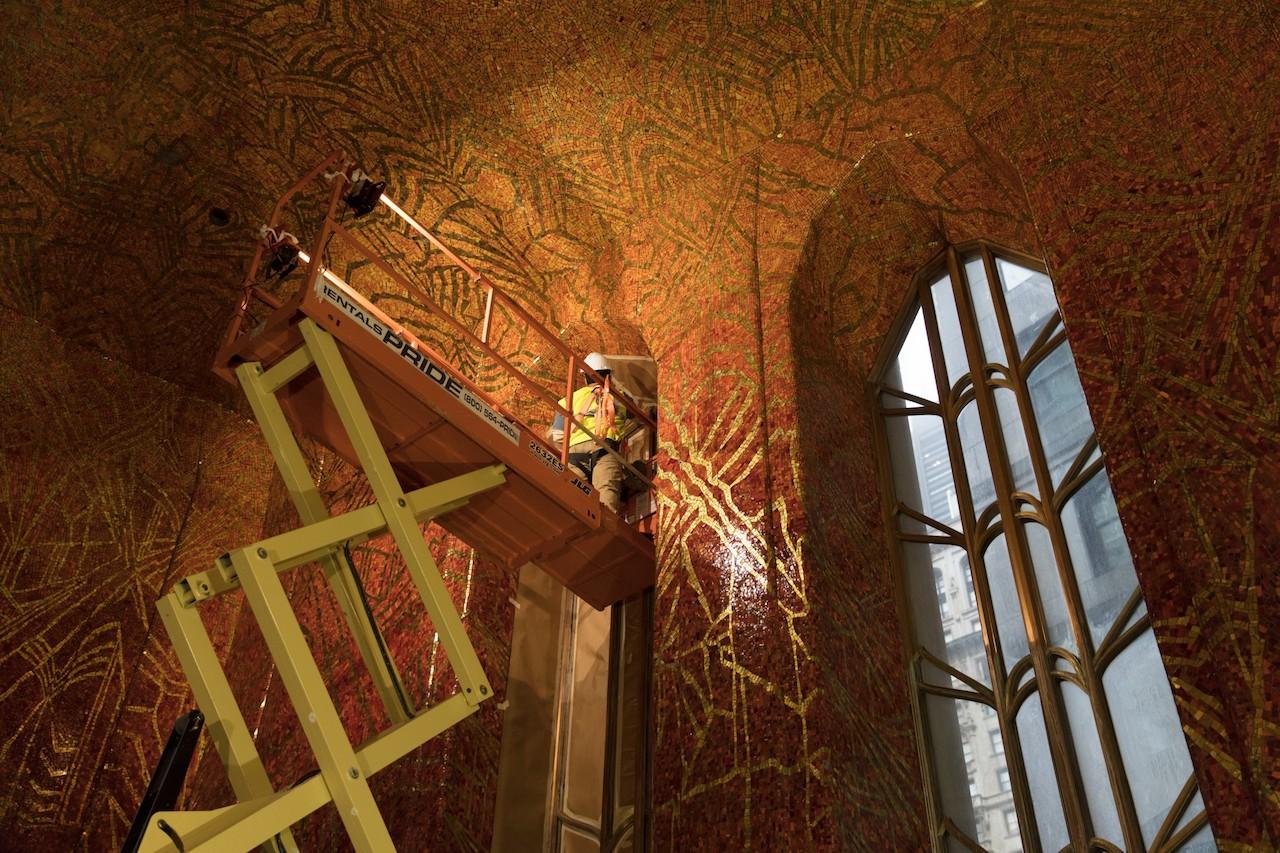 Adds Hildreth Dunn, Meire's granddaughter, "The Red Room is widely considered to be one of the most spectacular interior spaces in New York."
Photography courtesy of Paramount Realty USA and Macklowe Properties respectively
See also: UNStudio's Futuristic Design of Karle Town Centre in Bangalore