Ever since John Gray's international bestseller Men Are from Mars, Women Are from Venus introduced the concept of the man cave – each guy's private and personal sanctuary – its existence has widely become the norm in households the world over.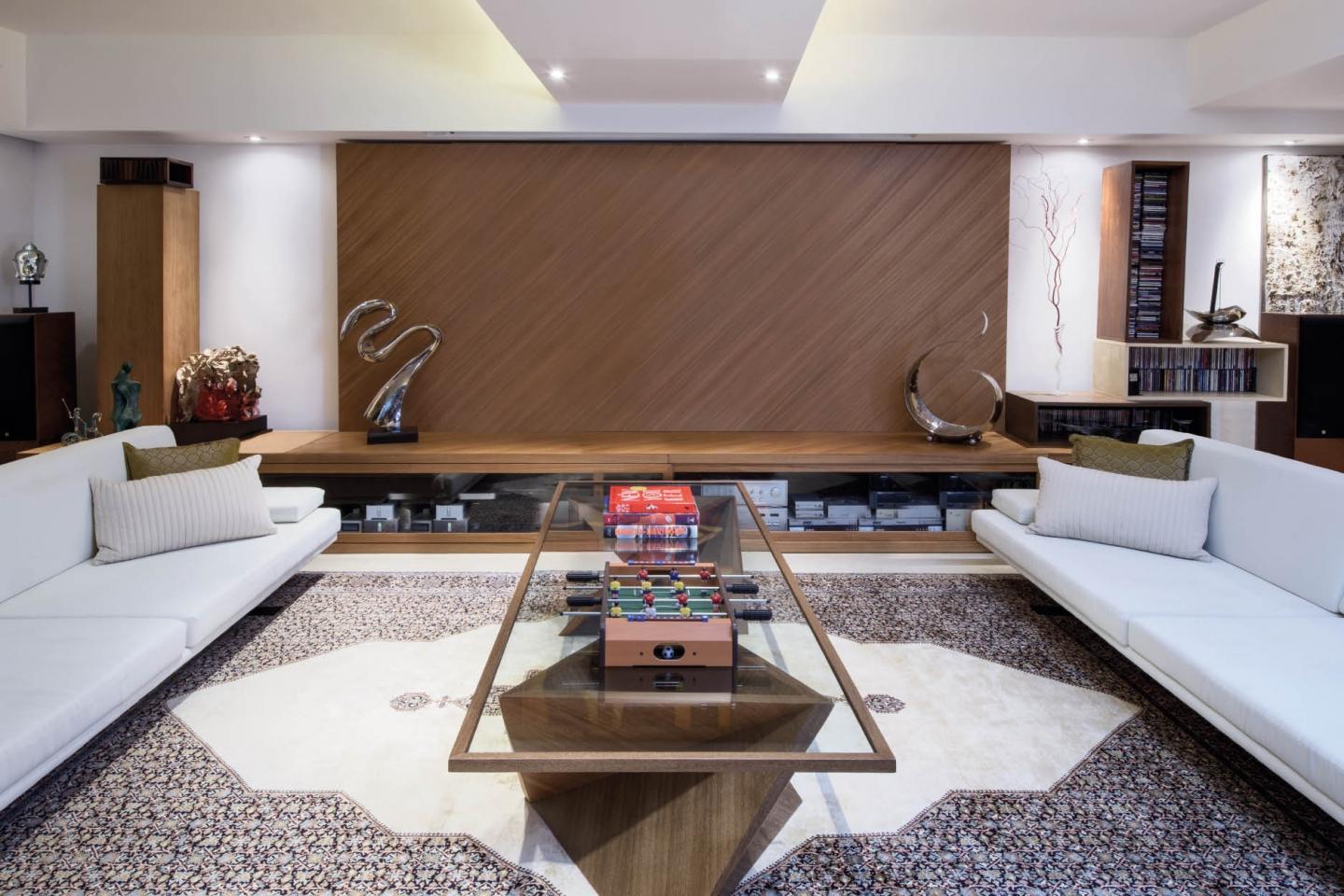 Frequently occupying spaces that are traditionally considered masculine (such as garages, basements or sheds), many men strive to enhance their caves with the latest gadgets and cutting-edge appliances. The ultimate accessory nowadays? According to Rahul Sharma, the chairman and managing director of Hyrd.io, it is a flight simulator.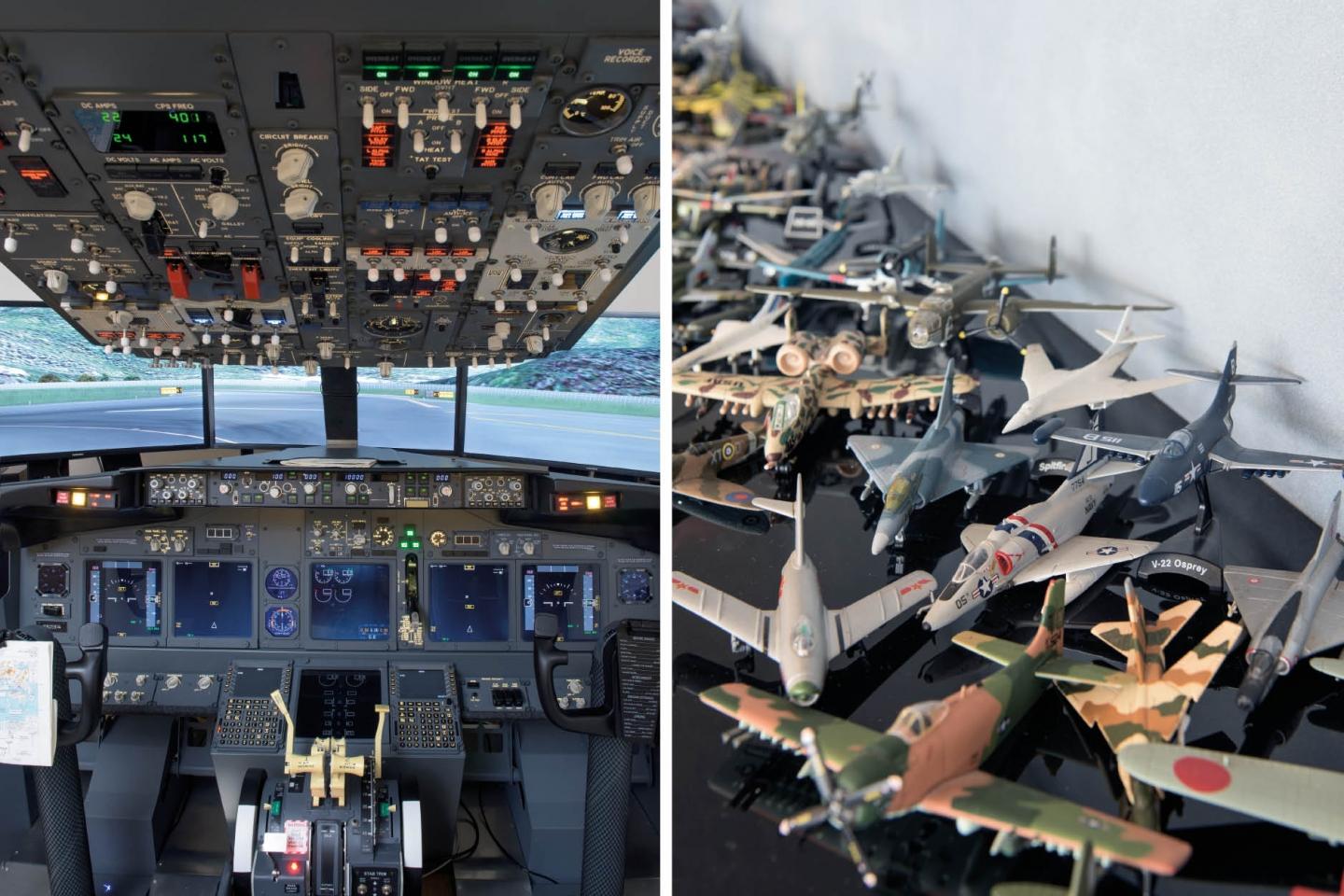 Rahul's Clear Water Bay home is not, however, the quintessential bachelor pad. Instead, it is the comfortable family home that he shares with his wife, Shveitta, and their golf-loving daughter, Inara – warm and welcoming, but with a decidedly masculine aesthetic.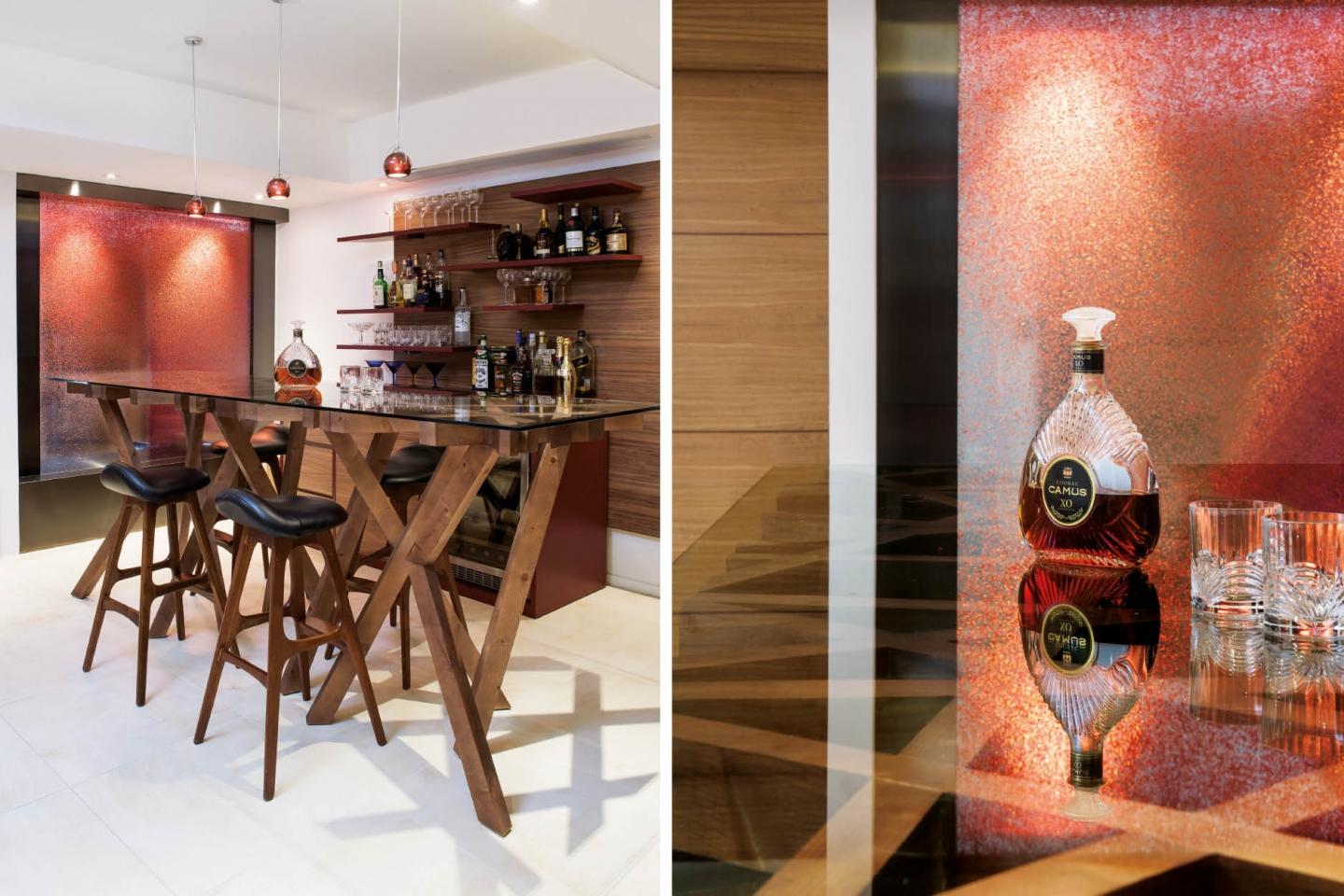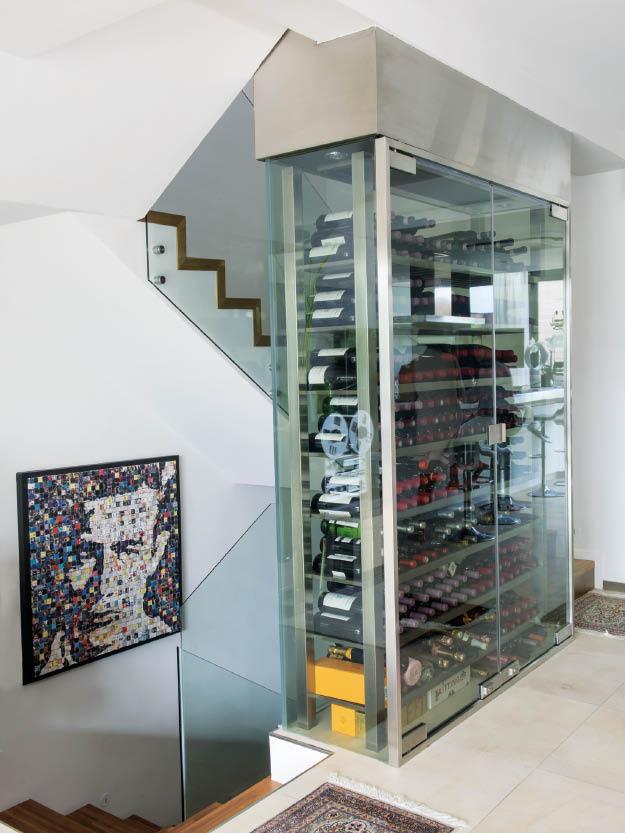 But it has not always been this way. "My pre-renovation house was quite beautiful, so it was a very tough decision to bring it down and restart," explains Shveitta. "I had collected quite a few antiques, but somehow I was ready for a fresh look." She worked with Hong Kong's Muse Studio and Cebu-based Atelier A on the interior design. "The brief was fairly simple – I just wanted to open up the house as much as possible, bring in more natural light, have light colours and simple straight lines. The idea initially was that of a man cave, and then progressively becoming more feminine."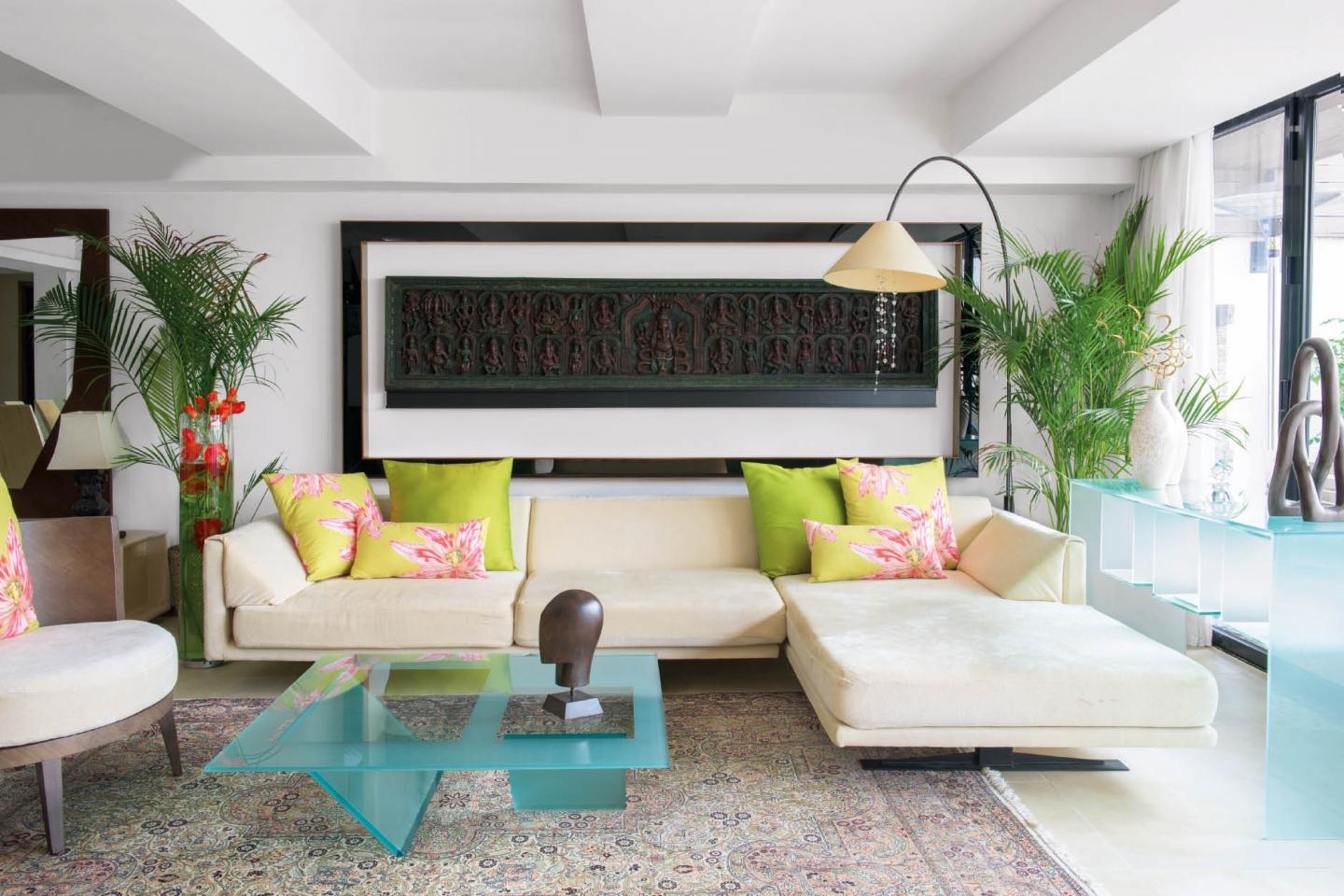 At first glance, masculine elements reign supreme. From the motorbikes that greet visitors at the entrance to the model airplanes and vintage audio equipment on artful display, indications of Rahul's varied passions are everywhere. As with any shared space, though, Shveitta's influence is also accounted for.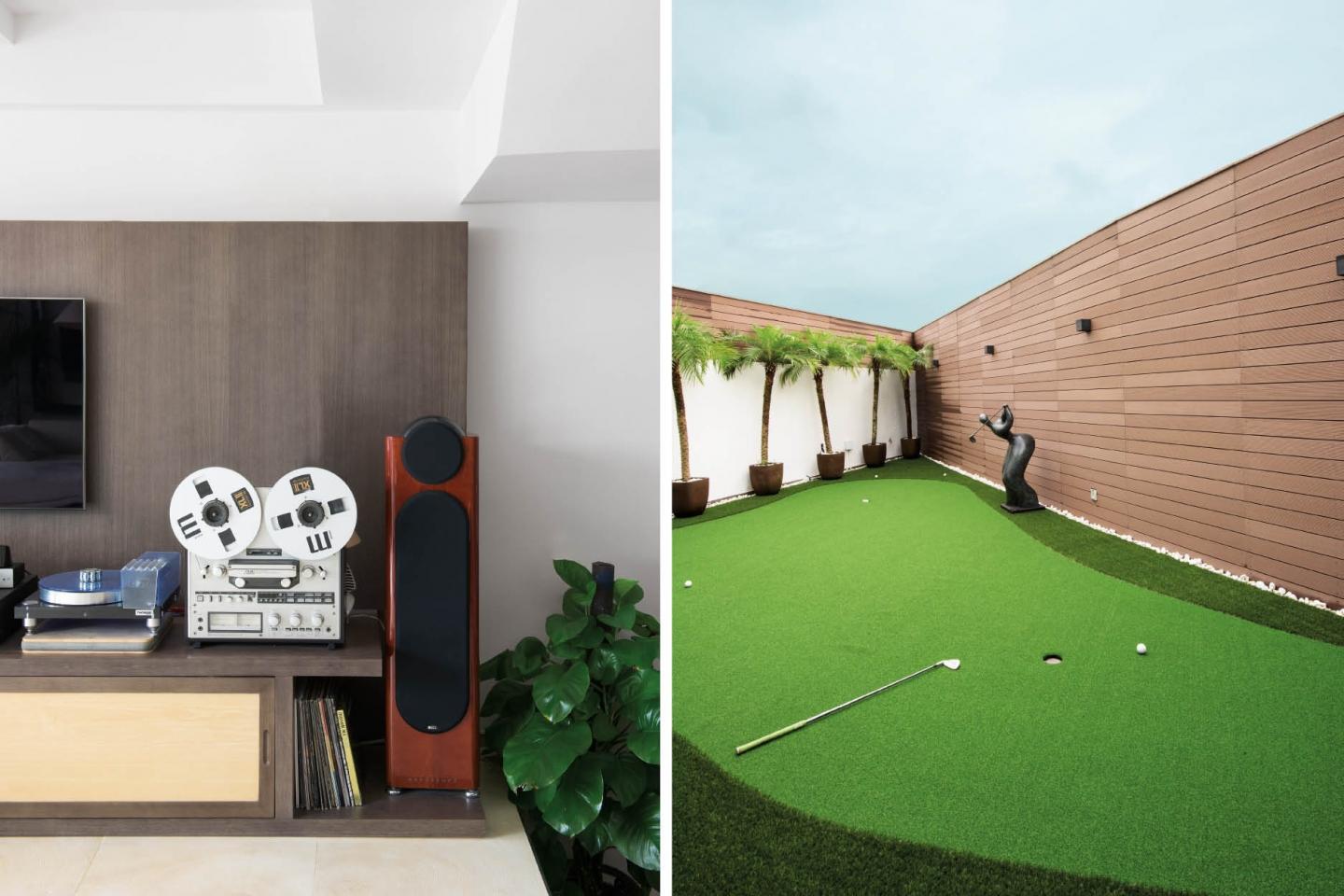 A long, narrow dining table designed by a family friend – Cebu-based Italian designer Carlo Cordaro of Atelier A, who is also responsible for all the furniture and doors throughout the family's abode – conjures images of convivial dinner parties and long evenings spent exchanging thoughts and theories.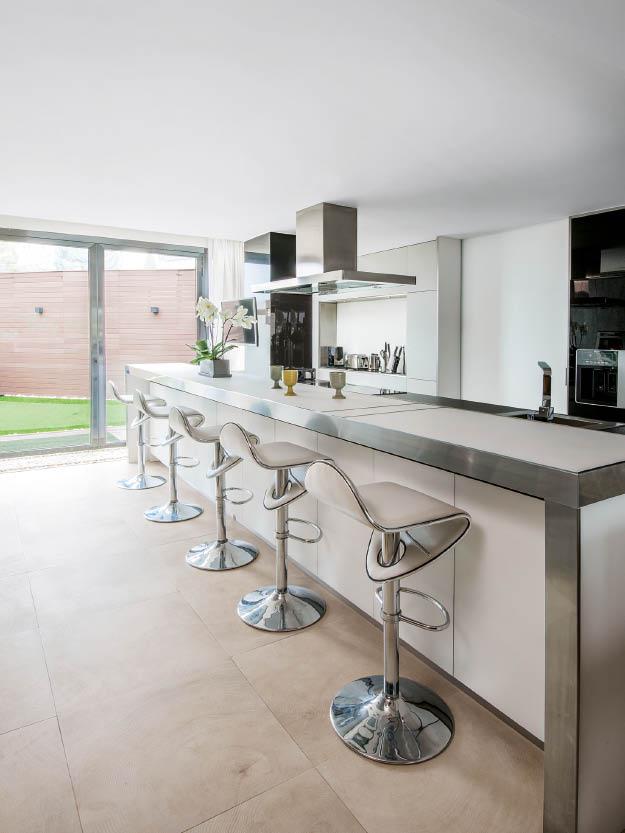 "We love entertaining at home," says Shveitta of the generous living and dining area. "As Indians, we grow up having people come in and out of the house all the time. My vision while redoing the house was to have it as an open house and an incubator for new ideas. I'm part of the TEDxWanChai team, so we have had a few very interesting gatherings in the house where we discuss ideas that may change the world."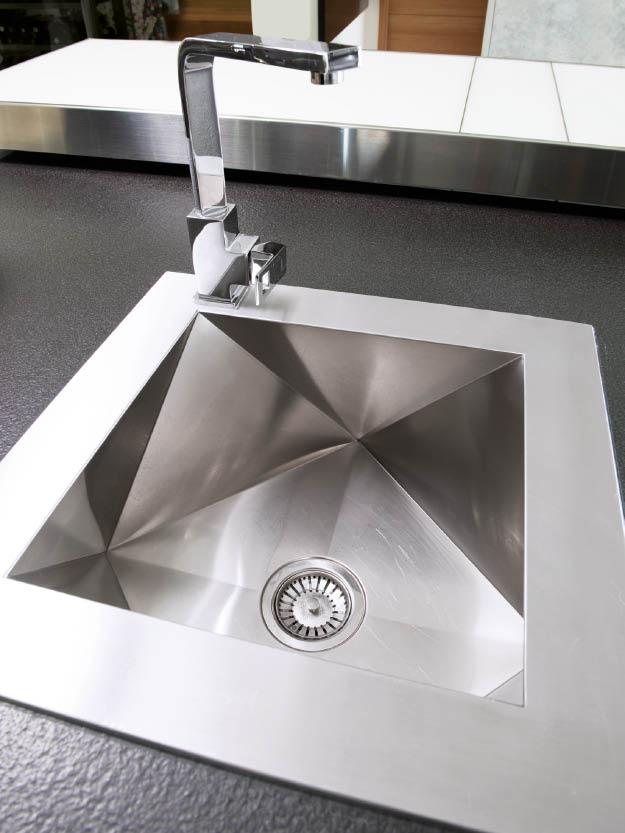 In keeping with Shveitta's vision, the house's palette is muted, acting as a blank canvas upon which standout pieces can make a statement. Shveitta describes a personal attachment to several Kashmir and Persian rugs, explaining the reason for their presence: "Everything else is new, but I kept the rugs, as they were the first things we bought when we could save enough money in the early days in Hong Kong."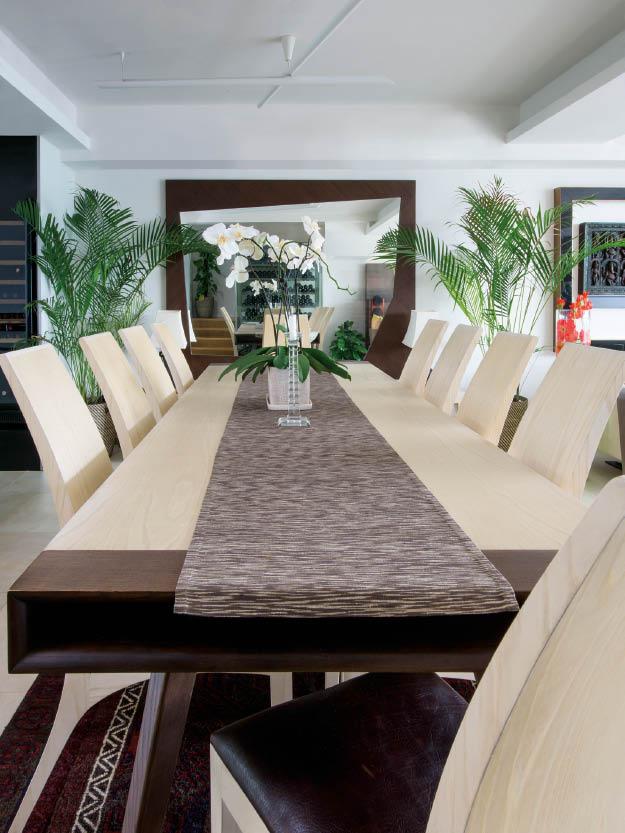 The only other remnant from the home's former look is a framed wooden carving in the living room. "It's a gorgeous carving from Orissa in India and depicts the various poses of Ganesha, the elephant god," explains Shveitta. "Ganesha is a much-loved god who is the harbinger of opportunities, and helps overcome hurdles and obstructions. I wanted to keep him with me – the issue was how to make it fit with the modern theme. That's when we decided to put a frame around it to give it a straighter look."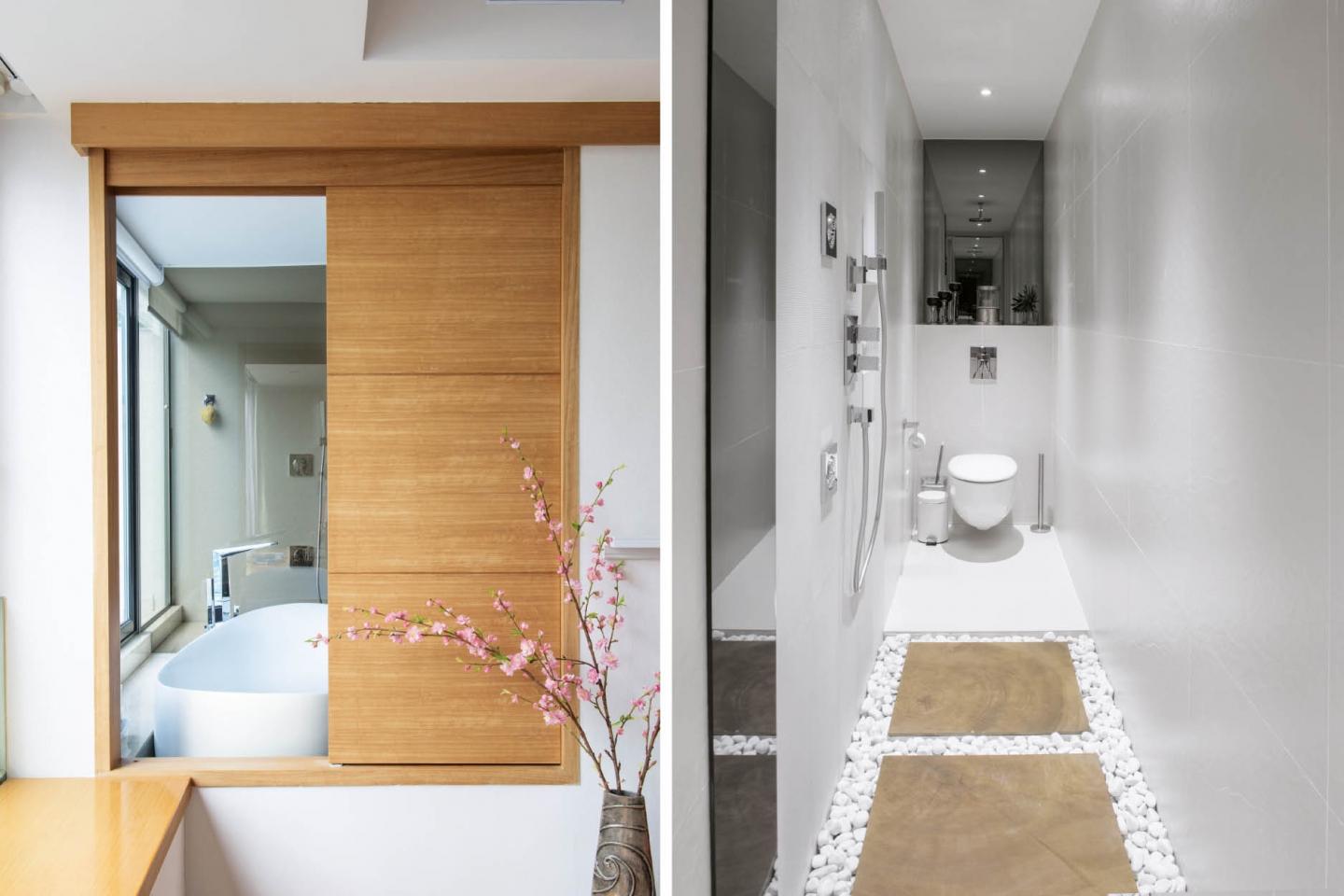 Clean lines are central to the contemporary aesthetic employed in the Sharma home. A stunningly simple open kitchen is where the family find themselves spending most of their time. Its restrained ornamentation is echoed in the anteroom and bar area, which introduces darker woods and burgundy hues that echo elements of a traditional gentleman's club.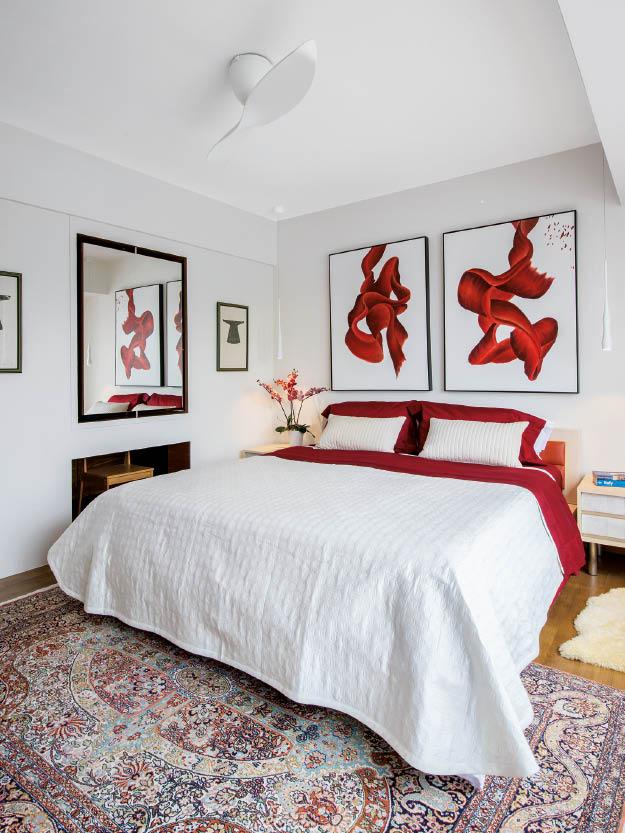 Of course, the most masculine piece in the Sharma's abode has to be the flight simulator. Located at the entrance, the monumental machine is Rahul's pride and joy and indicative of his first love (motorbikes come in a close second). "Ever since he was a child, he would surround himself with model airplanes and sit among them for hours," says Shveitta. "Since the age of two, he has had a fascination with planes. That love and fascination remains. He knows everything there is to know about a plane. Sadly, he couldn't join the air force due to asthma, but he has more than made up for it now."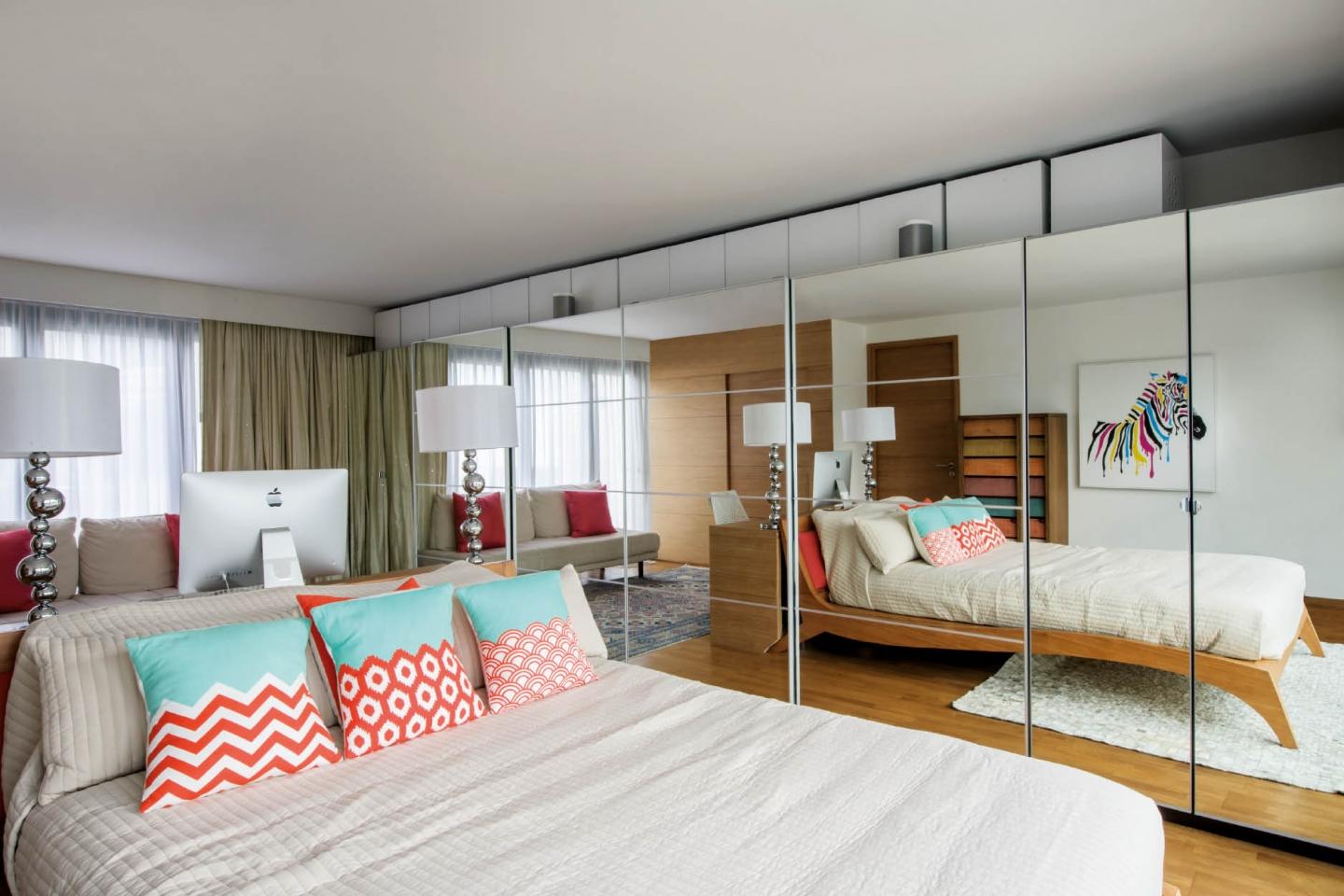 This home is a prime example, if ever it was needed, of the importance of a space in reflecting and enhancing the lives of those who inhabit it – and yet another argument in favour of the man cave.
Photography: Edgar Tapan
Art Direction: May Lau
Styling and Production: Emily Leung