Over the weekend, a striking open-plan installation featuring a luxuriously furnished 600sqft flat raised its curtain in Shatin's HomeSquare, stopping many design enthusiasts in their tracks. Such is up-and-coming architect Kelvin Kong's winning entry to the inaugural BoConcept Awards.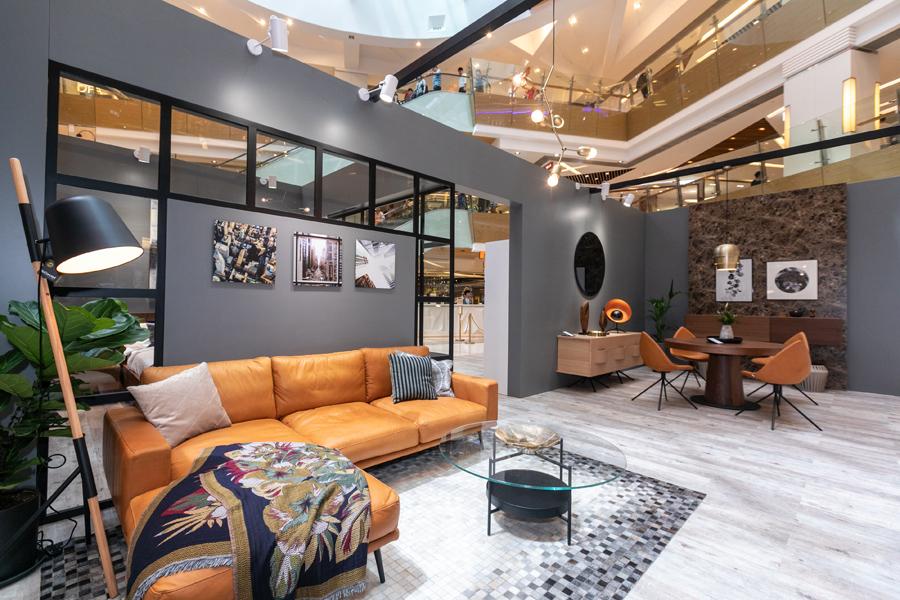 A pioneering initiative created by BoConcept Hong Kong to discover and nourish local design talent, as well as promote a spirit of creativity and excellence that embodies the brand's approach to design, the inaugural BoConcepts awards drew to a successful close on June 2 with an awards ceremony at HomeSquare's atrium that saw Joanne Chow, Director of BoConcept Hong Kong, and Yoki Hui, Assistant General Manager – Leasing of Sun Hung Kai Real Estate Agency Limited, presenting Kelvin with the winner's trophy.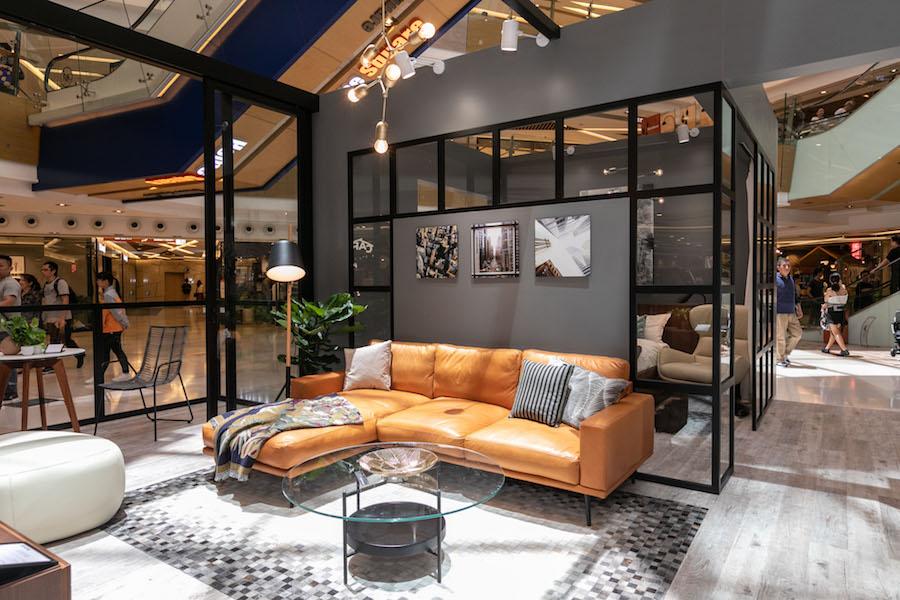 The Cornell- and Harvard-trained architect's winning work stands as a splendid backdrop. Inspired by Hygge—a Danish concept that encapsulates many Hong Kong dwellers's collective desire: a cosy, convivial and truly content lifestyle—Kelvin, who founded his own design firm Parti in 2016, has carefully constructed and thoughtfully utilised every inch of the beautiful showcase that comprises a living area, dining room and bedroom.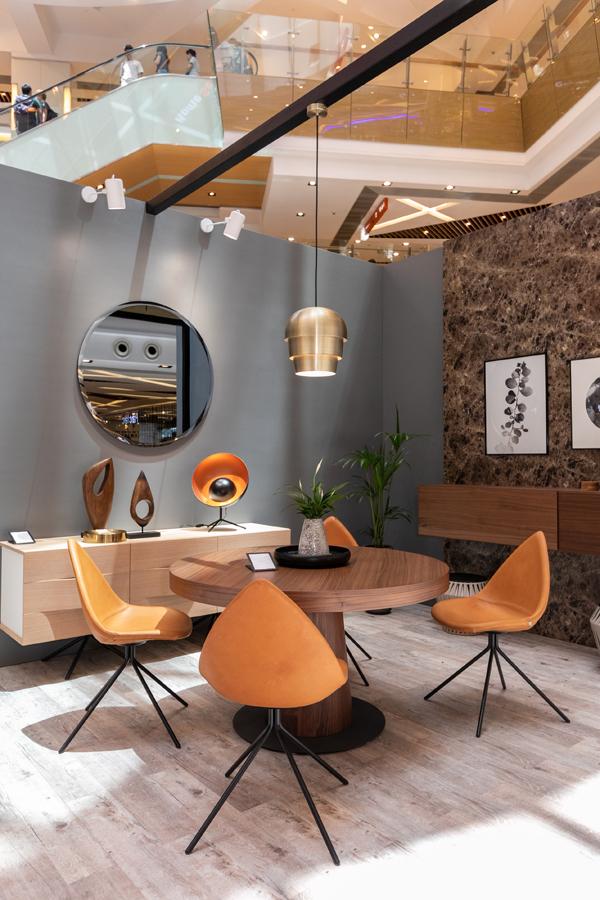 His architectural background proved handy; by breaking down walls and establishing visual continuity throughout the apartment from the living and dining area to the bedroom, the open-plan structure "maximises the feeling of a home and spaciousness" and allows for spaces to flow seamlessly from one room to another, proposing a new way of inhabiting small apartments.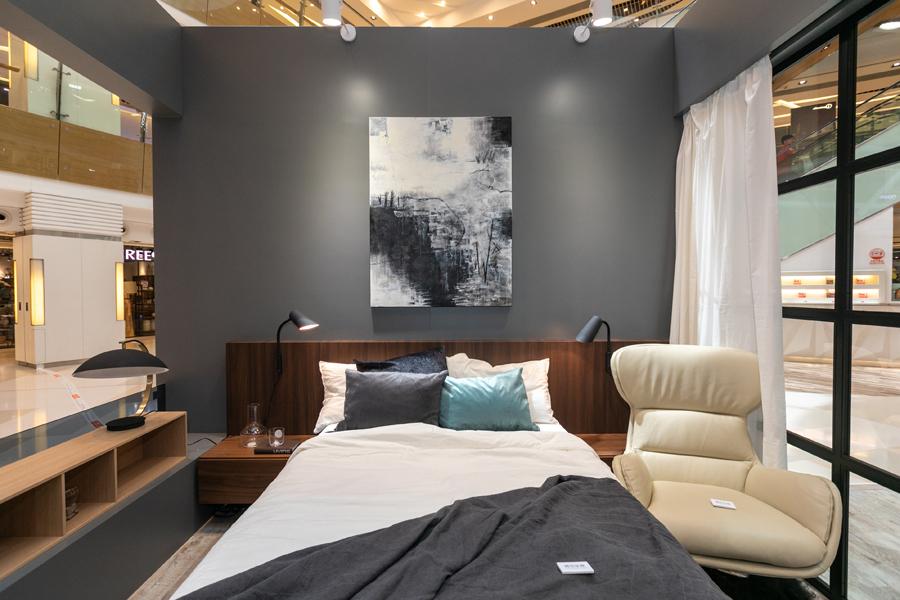 For the interiors, Kelvin naturally looked to Danish luxury furniture giant BoConcept's impressive catalogue for ideas—and they were aplenty.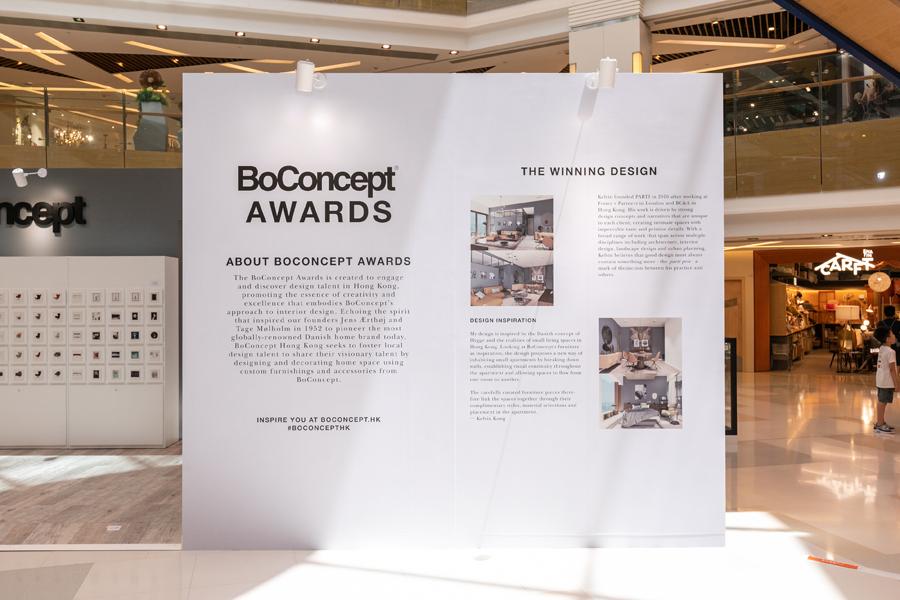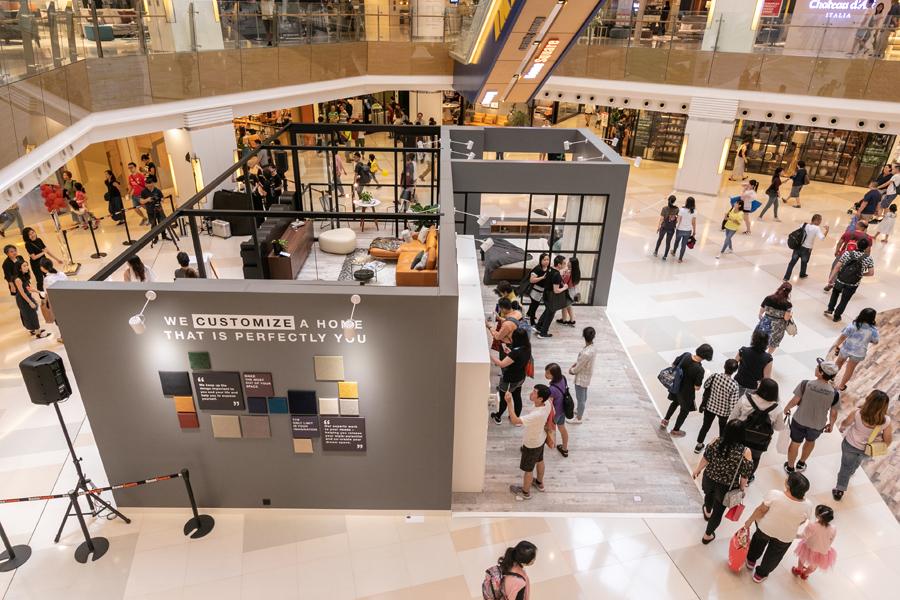 "BoConcept's pieces are excellent for Hong Kong's spaces, especially for their scales and colours. They're all very lightweight, almost like they're floating on air, with sleek, minimalistic designs. They can be mixed and matched very easily. For such compact living spaces in Hong Kong, sophisticated yet comfortable furniture is ideal," says Kelvin.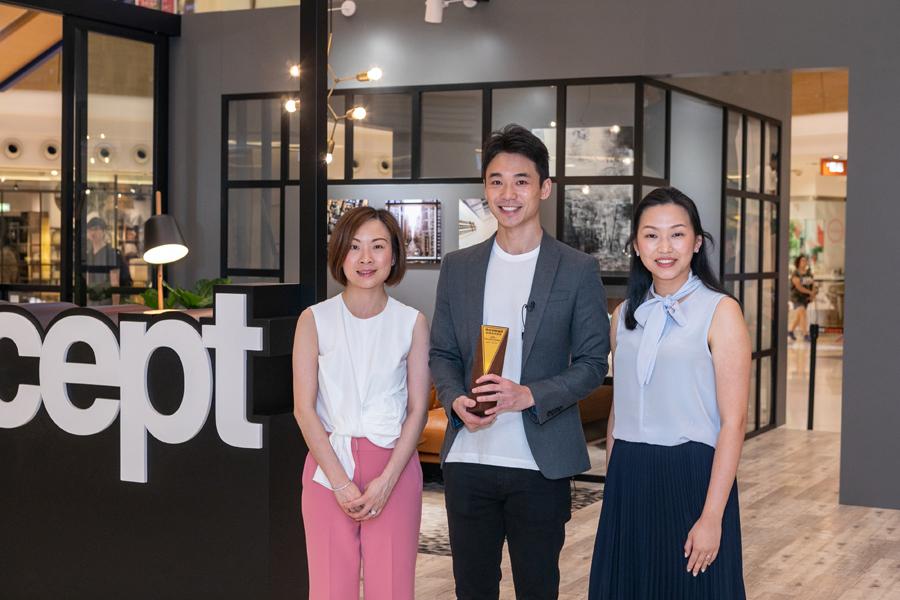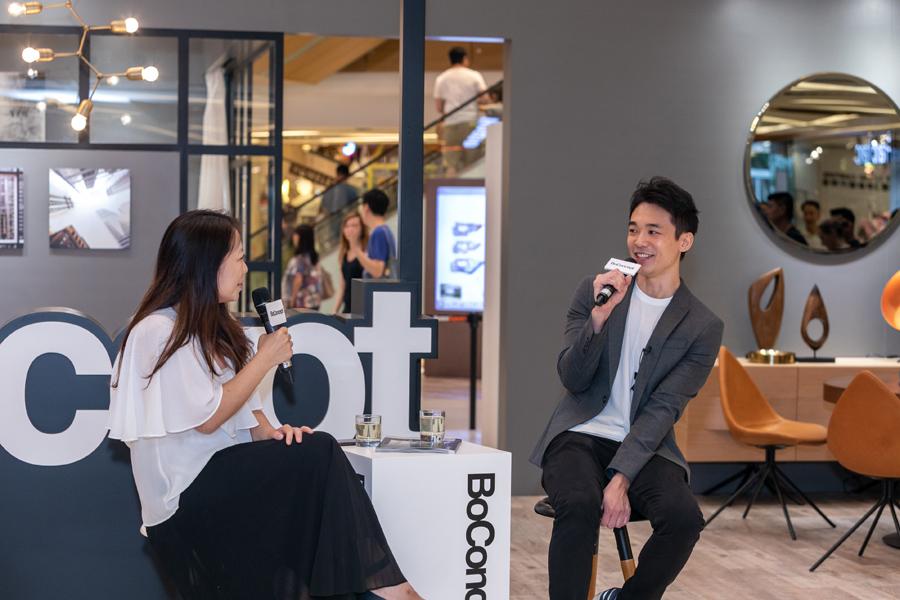 From the mosaic-style Random rug and Carlton sofa that anchor the living area, to the dining room's Ottawa sideboard and the bedroom's Reno chair and Lugano storage bed, these pieces fuse Danish design's architectural, functional forms with the brand's masterful craftsmanship, injecting an unadulterated elegance into the plush space.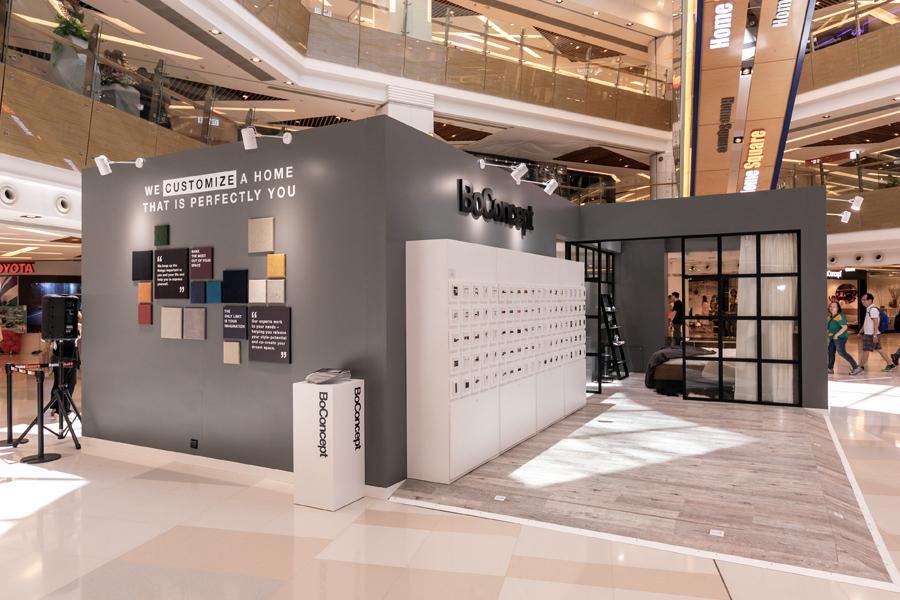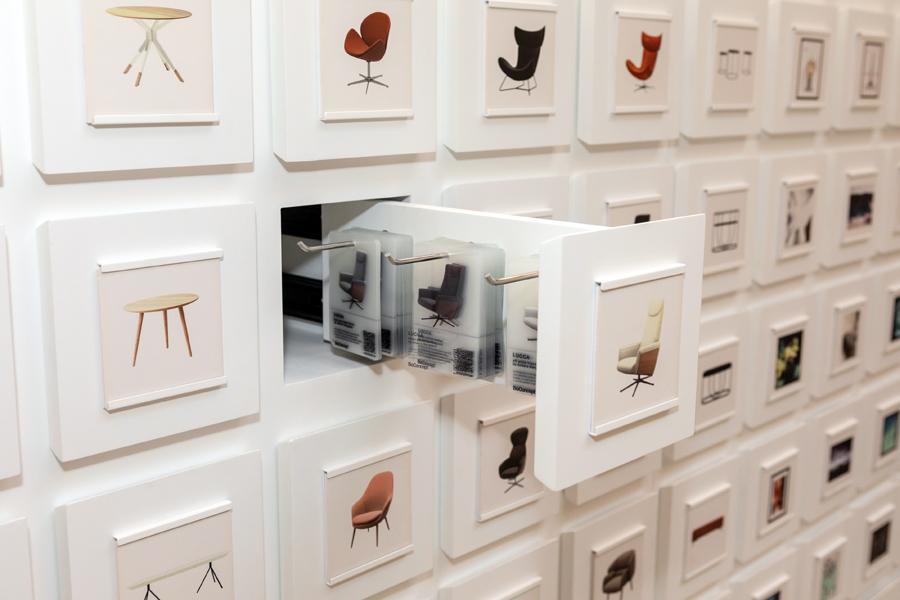 Among the highlights of the event was an inspiring design forum hosted by Home Journal's publisher and editor, Emily Leung, who chatted to Kelvin on the topic of 'Living Big in Small Spaces'. Between plenty of laughs, these two industry luminaries delighted the crowd with a slew of insightful tips and practical suggestions on utilising the best products and spatial planning to create an impactful space.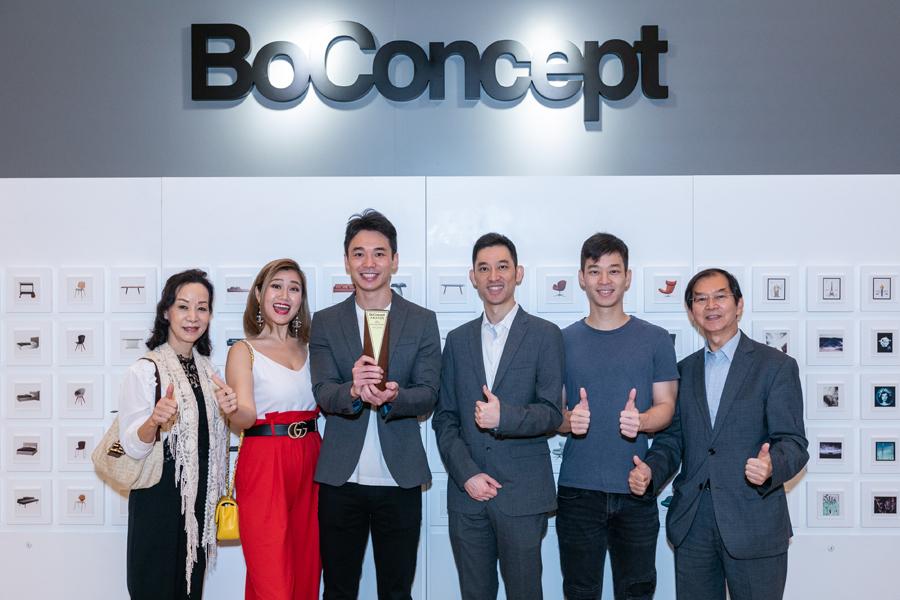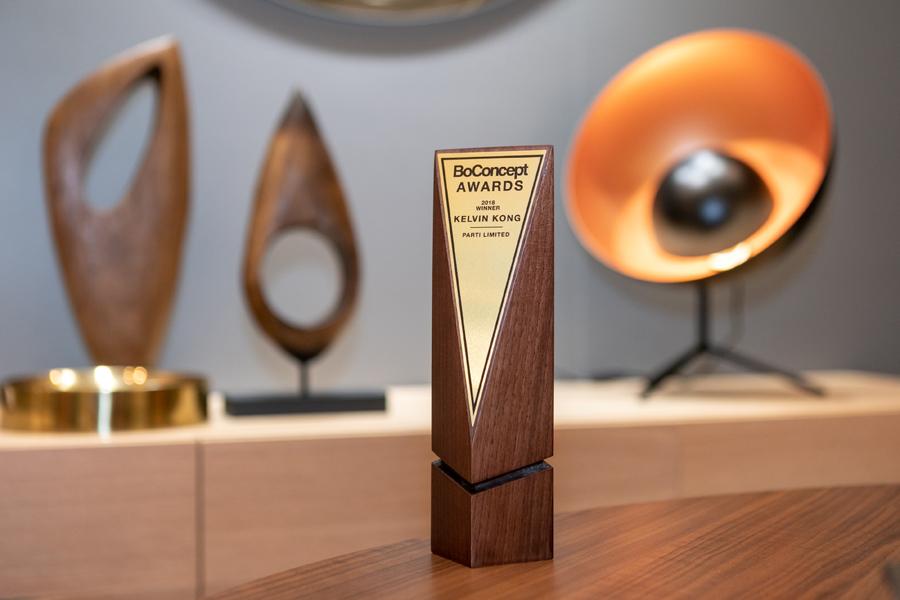 Kelvin Kong's winning design will be on show at HomeSquare's atrium until June 25.
1/F, HomeSquare, 138, Sha Tin Rural Committee Road, Sha Tin.
For more information, visit boconcept.com/en-hk