Some clients are very hands-on, while others give their decorators more free rein.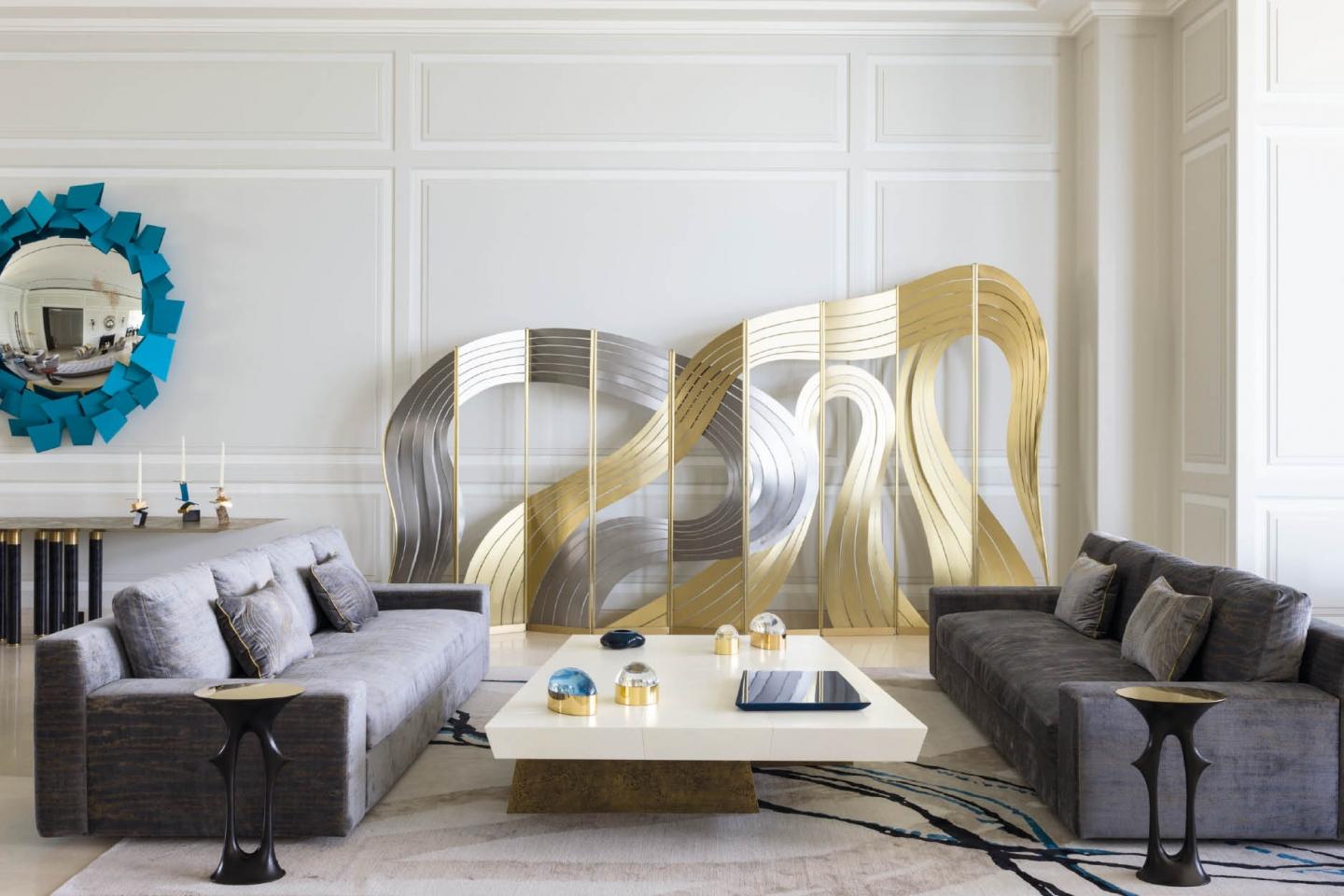 The owners of this Beirut triplex – a couple with three children who live between Lebanon and Angola – initially left Lebanese interior designer Claude Missir more or less to his own devices. "It was complicated," he admits. "They gave me their complete trust, but I knew nothing about their private life, their lifestyle and their tastes." After a while, Claude insisted on a little guidance and asked the husband for some images of interiors he liked. In return, he received photos of rooms decorated with quintessentially French wall and ceiling mouldings. "That told me two things – that he didn't want a zen-like contemporary home and that he liked Parisian style," continues Claude. Another five months went by before he was finally introduced to the wife. "I said that I wouldn't continue until I had a meeting with her," he says and smiles. "I don't like bad surprises, and wanted her at least to approve my colour and fabric choices."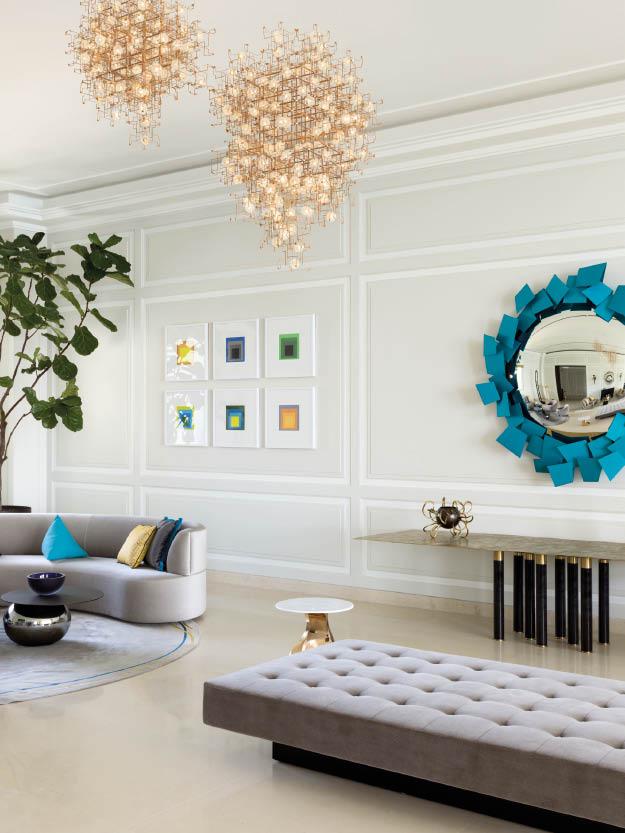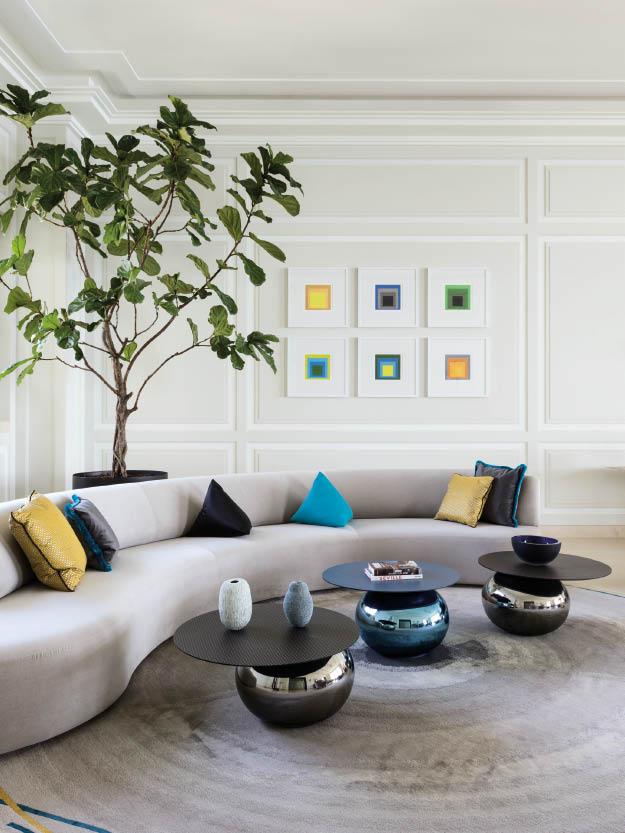 The apartment in question is located in a residential tower in Raouché, the upscale westernmost district in Beirut, which overlooks one of the city's most famous landmarks – a pair of rock formations in the sea known as Pigeon Rocks. "It's a great place to sit at one of the roadside cafes and watch the sunset," enthuses Claude. The tower itself was constructed on the site of the former Carlton Hotel, which opened in 1960 and had more than a hint of mid-century-style glamour to it. It was a popular haunt for both politicians and journalists, and also acted as a haven during Lebanon's civil war between 1975 and 1990. "Returning from covering the latest round of fighting, just a hop, skip and a sniper away was the Carlton Hotel, an idyllic getaway," wrote the Middle East correspondent Claude Salhani. "Gin and tonic by the pool and the best club sandwiches this side of the Rockies."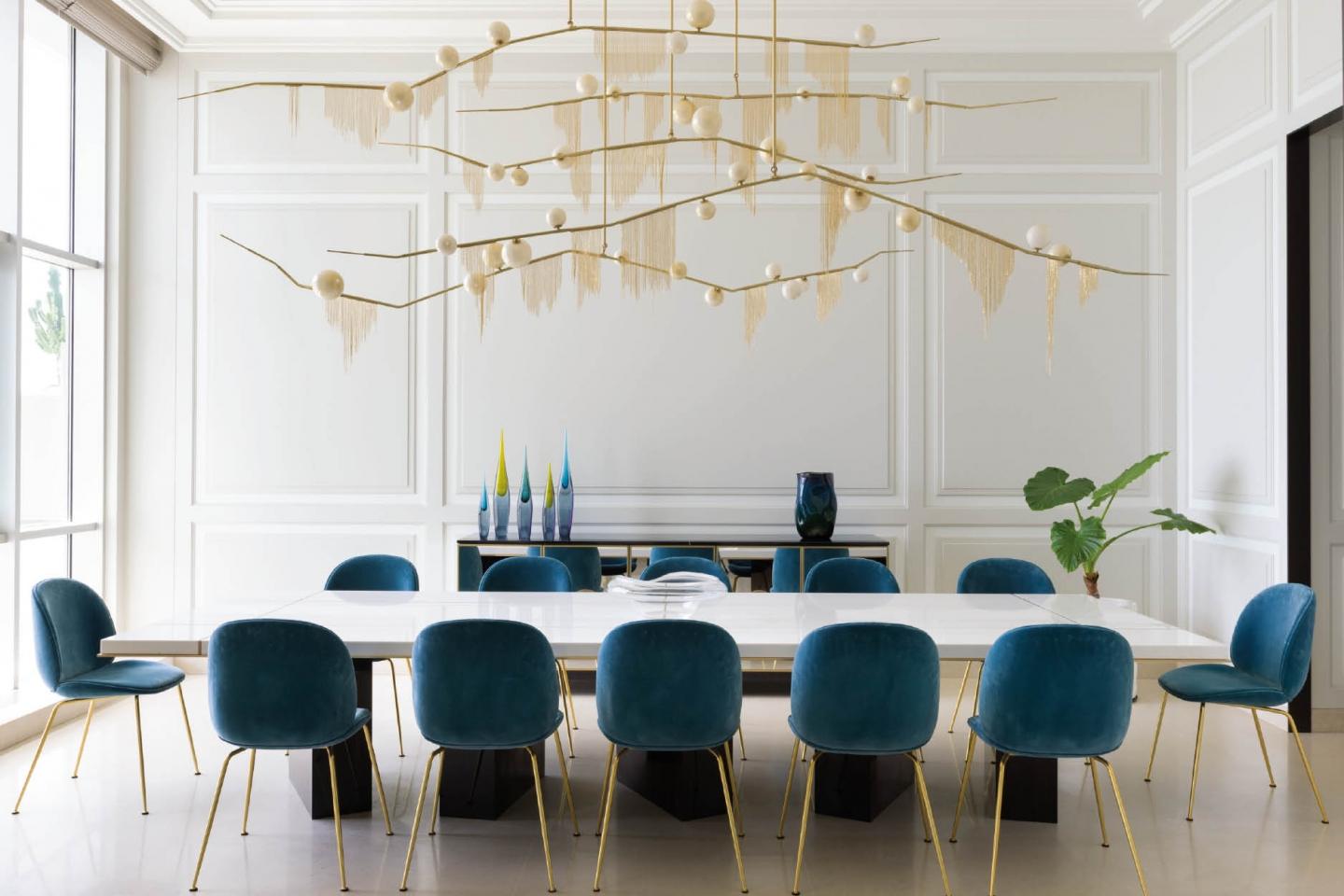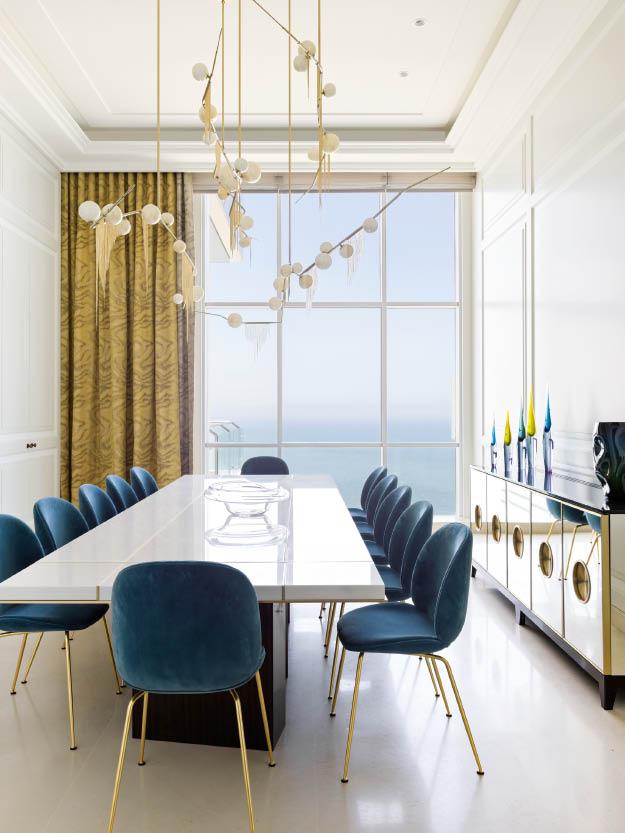 The flat's three levels cover an extremely spacious 9,200 square feet, with the reception rooms on the main floor, the master suite up above and the children's quarters down below. For Claude, it offered a number of advantages – breathtaking vistas of the Mediterranean, an abundance of natural light and 5.4-metre ceilings. "It's really rare to find such a lofty height in a new-build construction," he notes. The layout, however, needed a little tweaking. Claude moved the dining room to the front of the apartment. "Contrary to elsewhere, dining rooms are still used a lot for family meals in Lebanon and I wanted them to be able to take advantage of the views," he explains. He also reconfigured both the entry hall and sitting room to make them symmetrical. "When you have a perfect balance, you immediately feel more relaxed."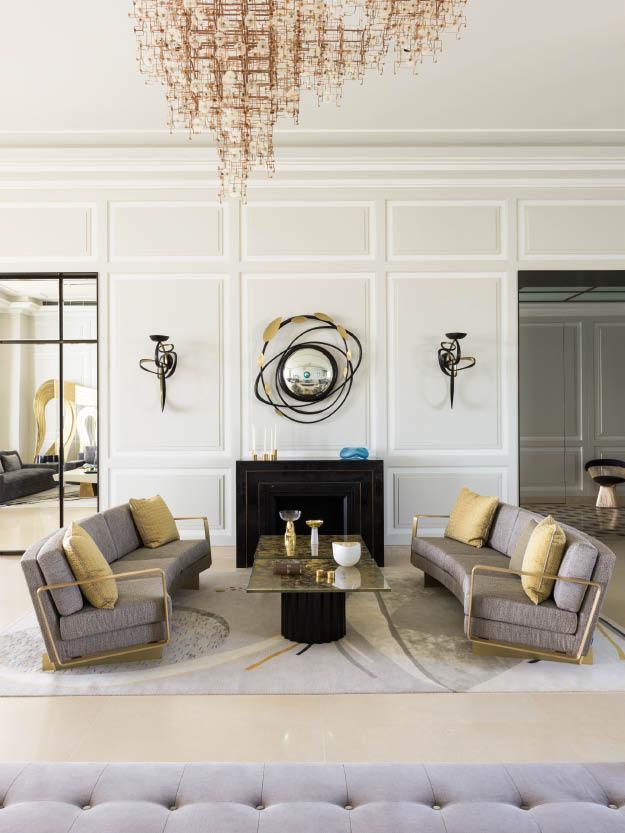 Throughout the space, Claude installed plain, minimalistic wall panelling, which helps to set a rhythm in the very large rooms. "I couldn't do anything too fussy because it wouldn't have fit with the style of the building," he says. He chose a pale grey for the paint colour and worked with a limited palette of materials. Several walls and sliding doors were clad in mirror ("I didn't want anything too present"), while marble recurs in a number of different locations. It has been laid in a geometric pattern on the entry hall floor and is used to graphic effect on the staircase wall, where it is etched with a pattern of lines. In the wife's bathroom, it is studded with buttons to resemble the back of a padded sofa. "White marble can be quite cold, so I wanted to add a more feminine touch," explains Claude.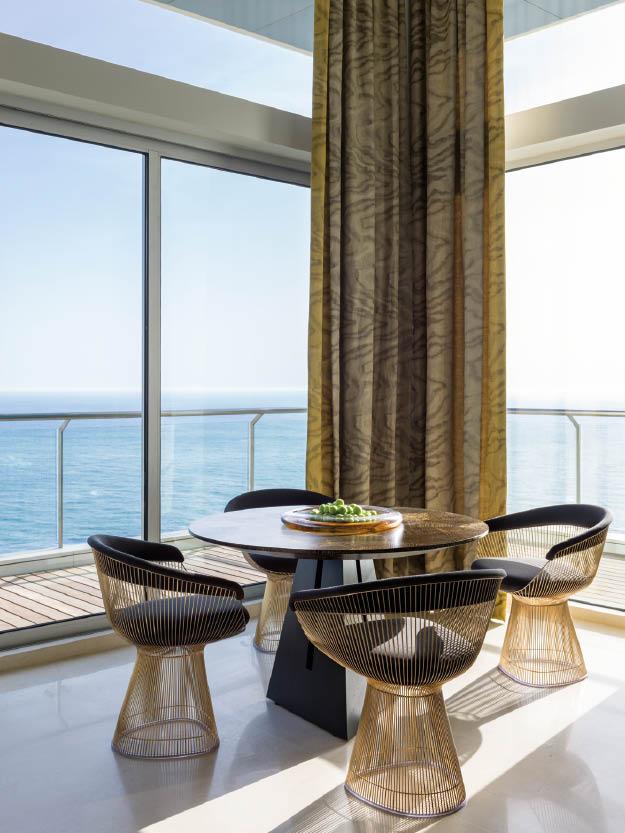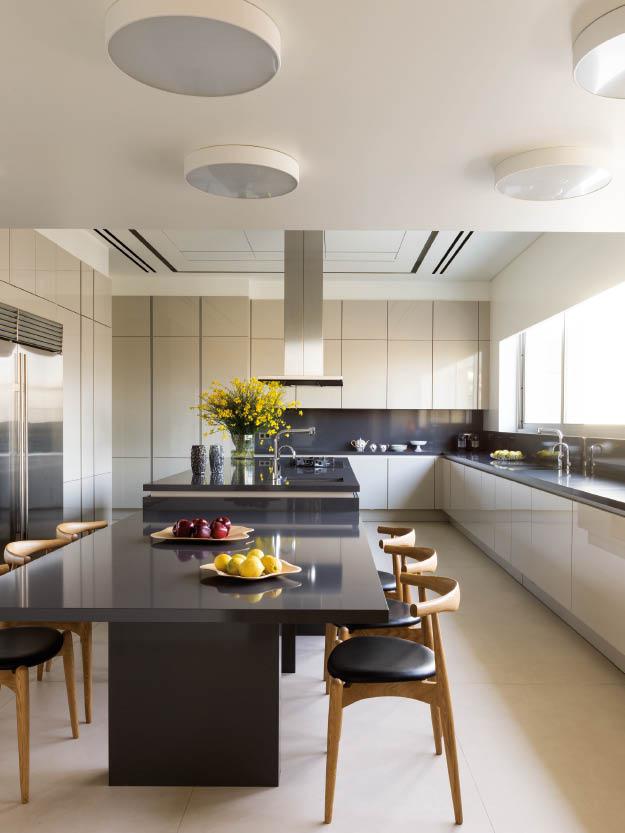 Many of the furnishings have a strong visual impact. That's certainly the case with the blue Yoko mirror designed by Hervé Van der Straeten and the Lindsey Adelman chandelier that hangs, jewel-like, in the dining room. Another piece with distinct character is the wavy sculptural Taher Chemirik screen in the sitting room. "I liked the fact that it mixes both gold and silver," says the designer. "It allowed me to use them in the rest of the room." There are several of Claude's own creations, too, including a console table from his Stick collection, which was unveiled at last year's Milan furniture fair. "The top is really thin and to convince people that it's actually solid, I invite them to sit on top of it," he recounts, smiling.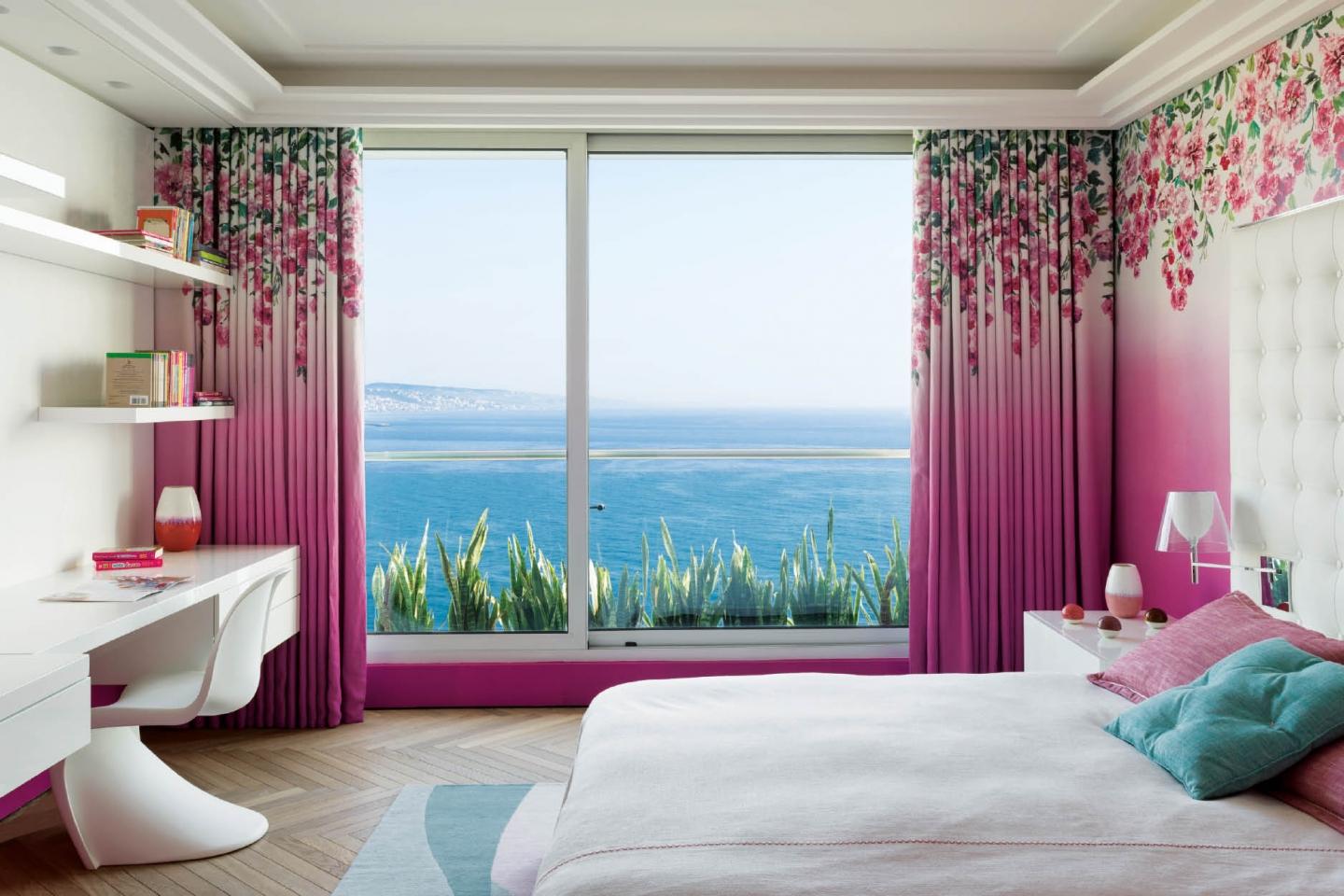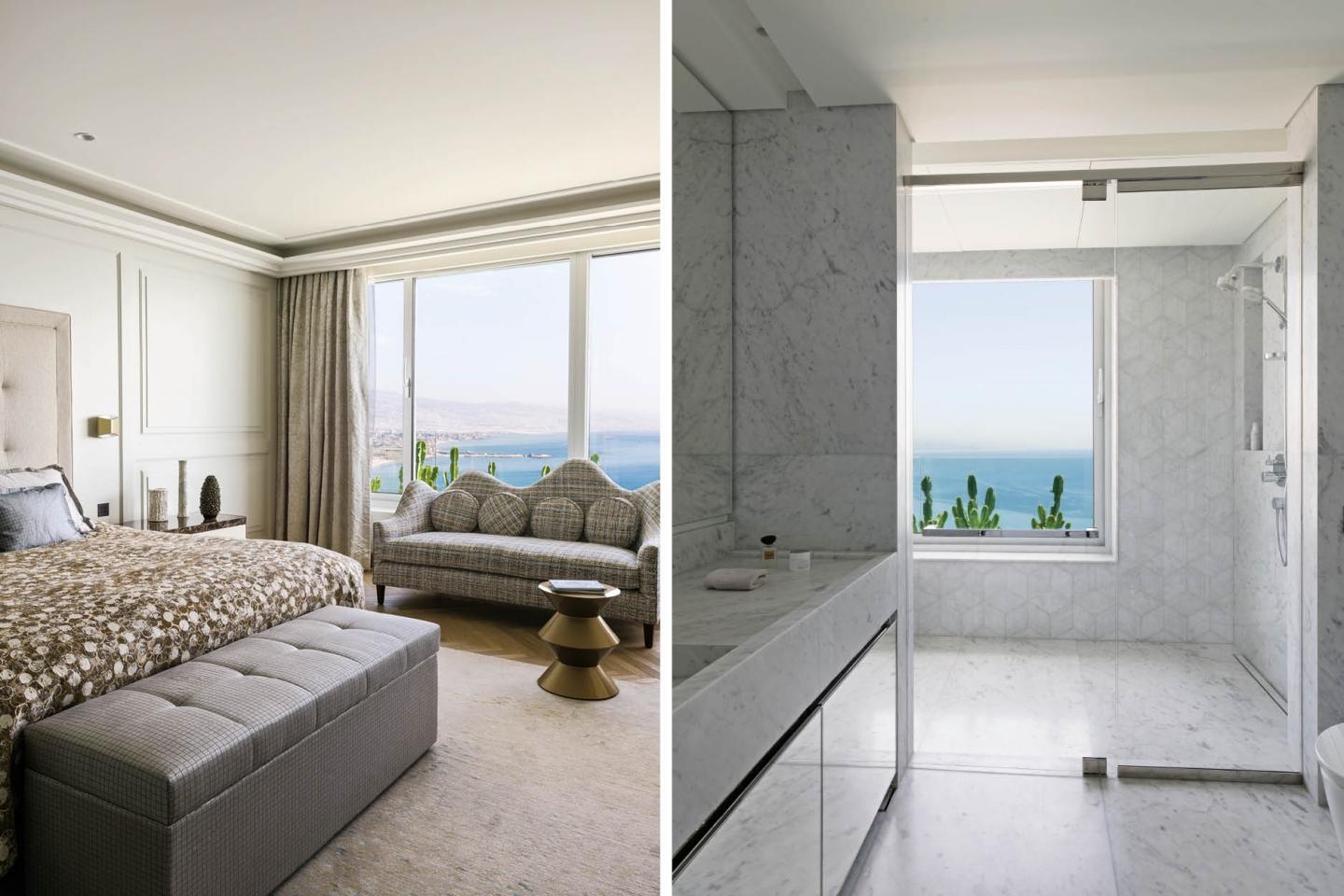 One space that is less attuned to Claude's own aesthetic is the girl's bedroom. "My client said, 'My daughter adores pink and flowers. She wants to feel like a princess'," he recalls. Claude responded to the request by covering the walls in a gradated candy-coloured wallpaper with a graphic rose motif at the top and paired it with matching curtains. "It's not at all my thing," he admits. "But you really have to be flexible. It's not me who lives there – and the girl herself could not be happier. At the end of the day, that's what really counts."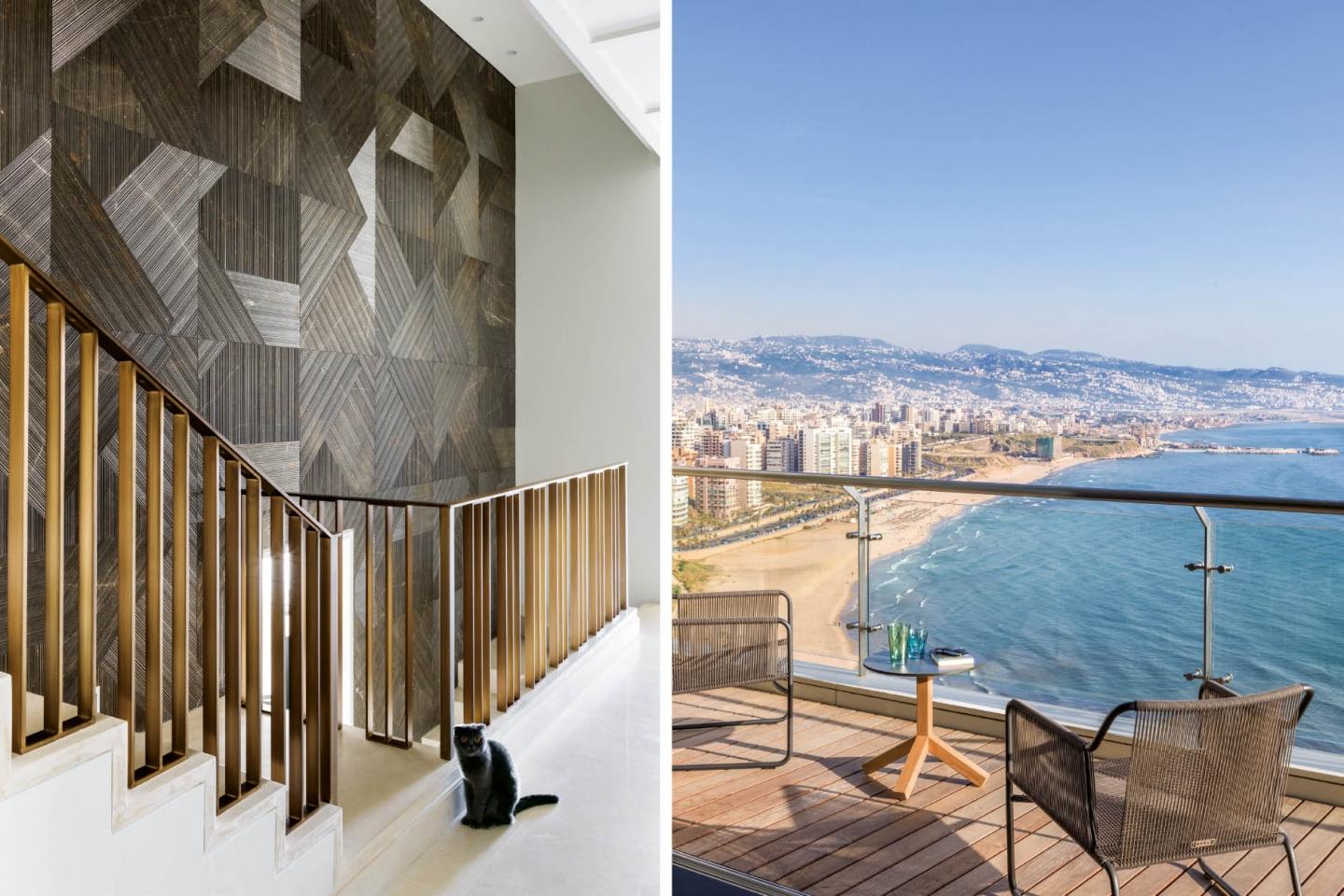 Photography: Stephan Julliard | Tripod Agency