In a time when co-working spaces are all the rage, how does one stand out?
Making that distinction means thinking about what matters to members — is it Instagram-friendly interiors? Amenities? Access to exclusive events? We looked into three companies that are doing more than crafting enviable office spaces by dreaming up compelling, carefully crafted brand philosophies to lure in entrepreneurs, small businesses, and freelance creatives.
The Great Room (Hong Kong, Singapore, and Thailand)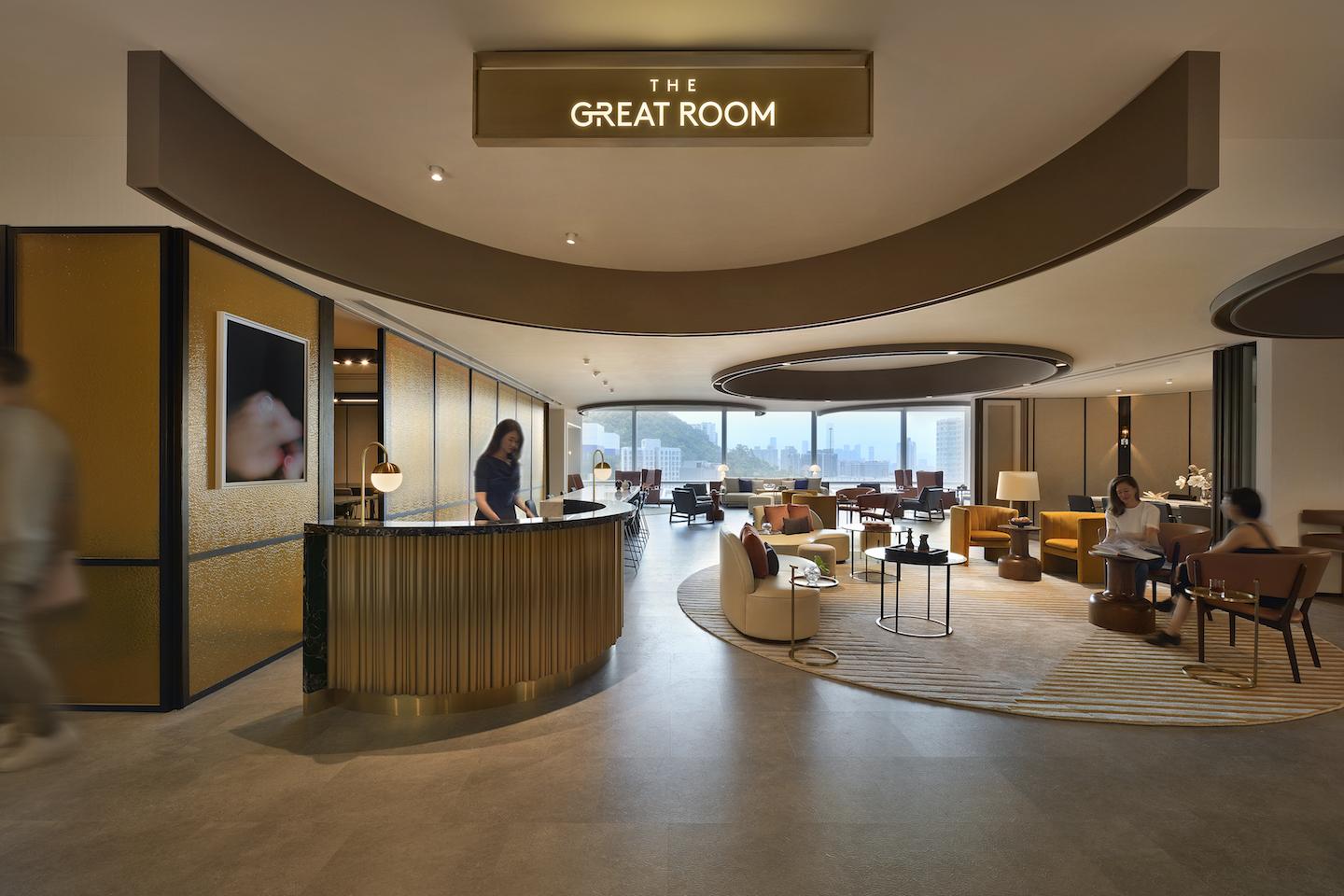 Inspiring interiors are second only to the service at The Great Room, the venture founded by Singapore-based entrepreneur and architect Jaelle Ang in 2016, where "it's all work, it's all play." Ang drew inspiration for the hospitality-driven concept from her own experiences of working out of hotel lobbies, which she found provided the ideal combination of privacy and attentive customer service. "When you walk into a well-designed hotel lobby, it feels different from conducting business in a stiff and cold office," she says.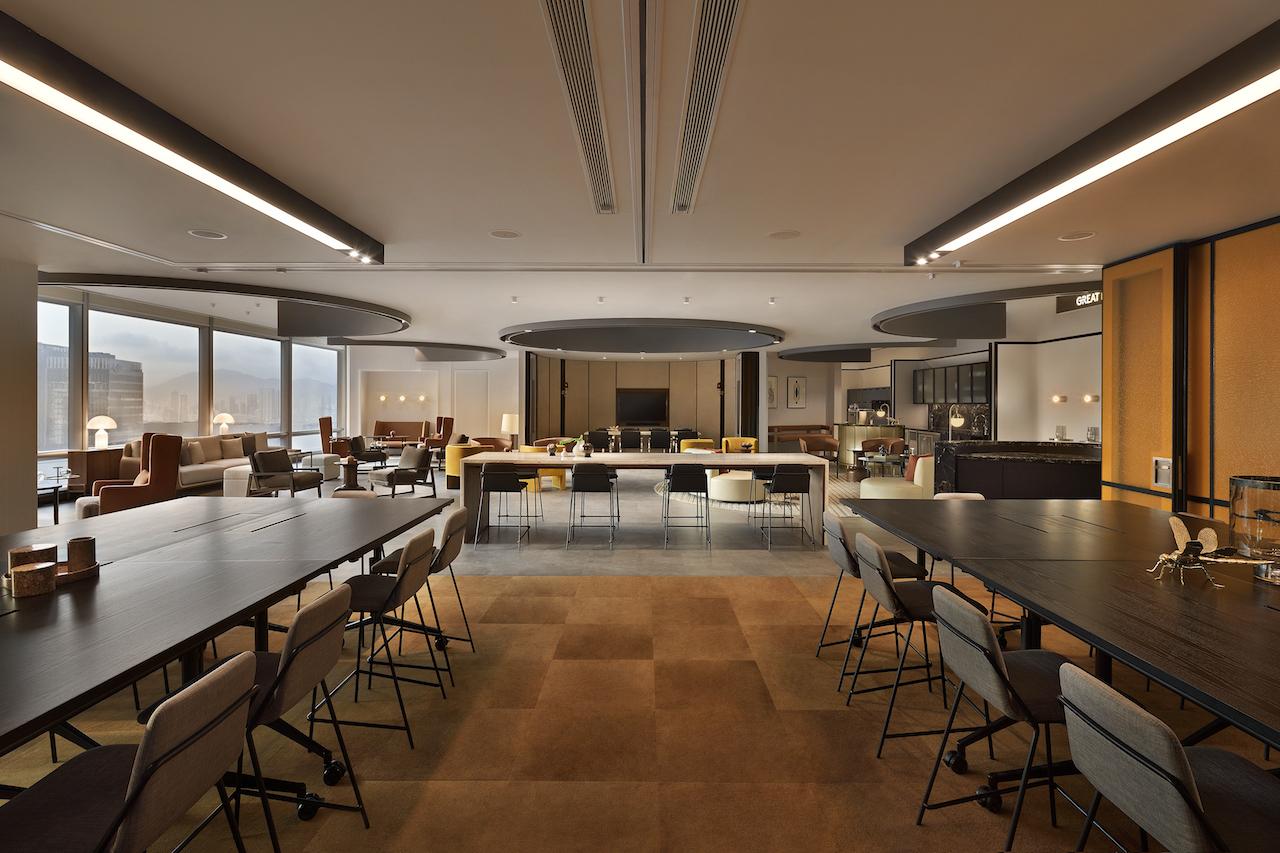 Now with five locations across Asia (three in Singapore, one in Bangkok, and the latest outpost in Hong Kong), the fast-growing company has found a niche in professionals, creatives, and entrepreneurs in search of a premium space to work and socialise with contemporaries. Says Ang, "If we know with laser focus who we are creating for, we end up in a very different place than beanbags, hustlin' slogans, and beer pong [tables]."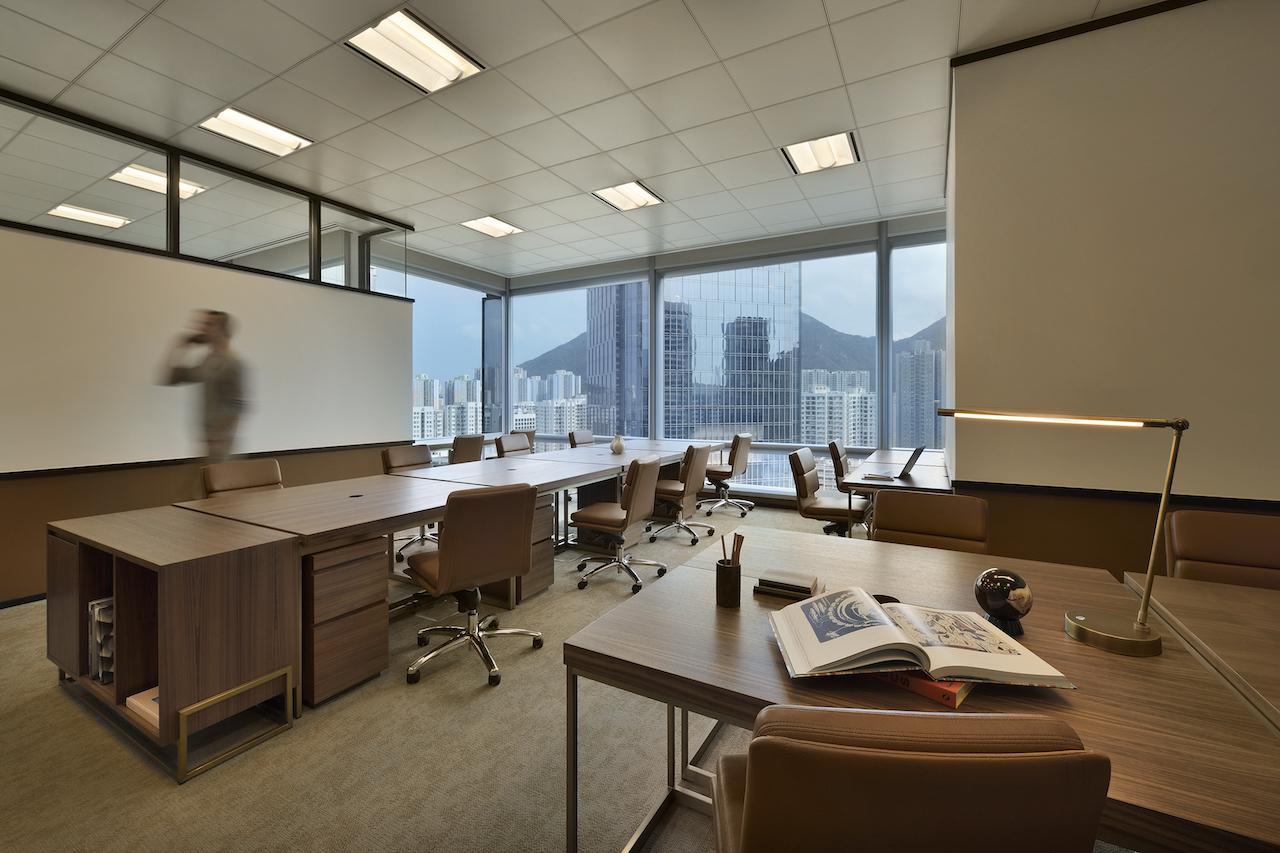 The Great Room's newly opened 24,000-square-foot location in Hong Kong is not so much a magnet for social media snaps (though it is that as well) as it is a serious and sophisticated place to get things done. Its membership offerings span dedicated offices, hot desks, and virtual offices; day passes are available as well. And on Mondays, The Great Room hosts its weekly "breakfast club" from 8:30 a.m. to 10:30 a.m., during which members are served freshly brewed cups of coffee. In the late afternoon, a turndown cart purveying cookies and hot chocolate makes its rounds as members prepare to wind down from a day's work at The Great Room.
The Great Room, Hong Kong, is located at One Taikoo Place, 979 King's Rd, Quarry Bay
NeueHouse (Los Angeles and New York)
NeueHouse bills itself as "a private cultural and collaborative space for prominent creatives, artists, and entrepreneurs." Defining its programming is a strong focus on culture for both its locations (Madison Square and Hollywood). Members receive access to a spectrum of events — in 2018, for instance, members were invited to private tours of exhibitions by artists Ai Weiwei and Daniel Arsham; an exclusive talk by acclaimed chef Ignacio Mattos; and a special film screening hosted by actor Freida Pinto. With offerings similar to other co-working spaces around the world — hot desks, permanent offices for small to medium enterprises, access to communal spaces — it's this kind of privileged access to movers and shakers in the creative industry that separates NeueHouse from its peers.
The Wing (US cities, Canada, London)
The Wing's collection of community spaces is designed specifically for women, "where our members feel safe and empowered to create, connect, and generate opportunities." It's founded on the idea of safe spaces for women to work and socialise, inspired by women's clubs in the 19th to early 20th century in America that were formed by female leaders who regularly met to support each other in their pioneering endeavours. In a bid to further ally the brand to women and their needs, select locations boast "The Little Wing," which functions as a day-care centre while mothers do business.

Headquartered in New York, The Wing spans offices and community spaces in various US locations — three in New York (Flatiron and SoHo in Manhattan and in Dumbo in Brooklyn), Washington DC, Chicago, San Francisco, Los Angeles, Boston, and soon in Seattle. The Wing ventures out of the US in the summer of 2019 with a London space, and in 2020 with one in Toronto.
See also: 4 Design-Driven Boutique Hotels on Hong Kong Island