Any true test of creativity can only take place within a restricted environment, and for Studio Guilherme Torres, the environment looked like wall and ceiling claddings, and a smaller-than-ideal space.
Such was the case with this 1,070sqft bachelor pad in São Paolo, Brazil, home to a young, jet-setting professional.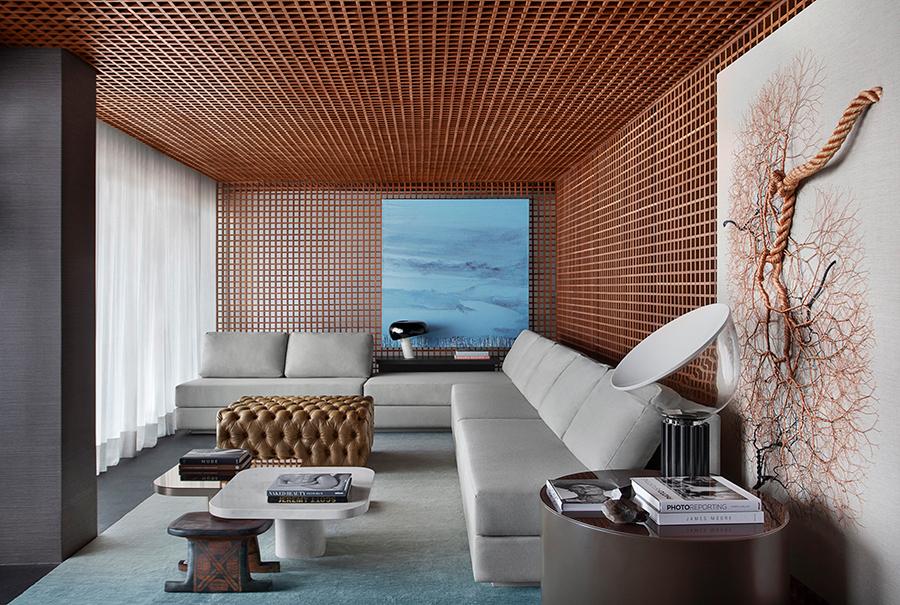 "The owner is a young man who lives alone and travels a lot," describes architect Guilherme Torres, founder of Studio Guilherme Torres. "He allowed for total aesthetic freedom and asked for a house that could comfortably welcome many friends, and that also had a more masculine and sophisticated vibe."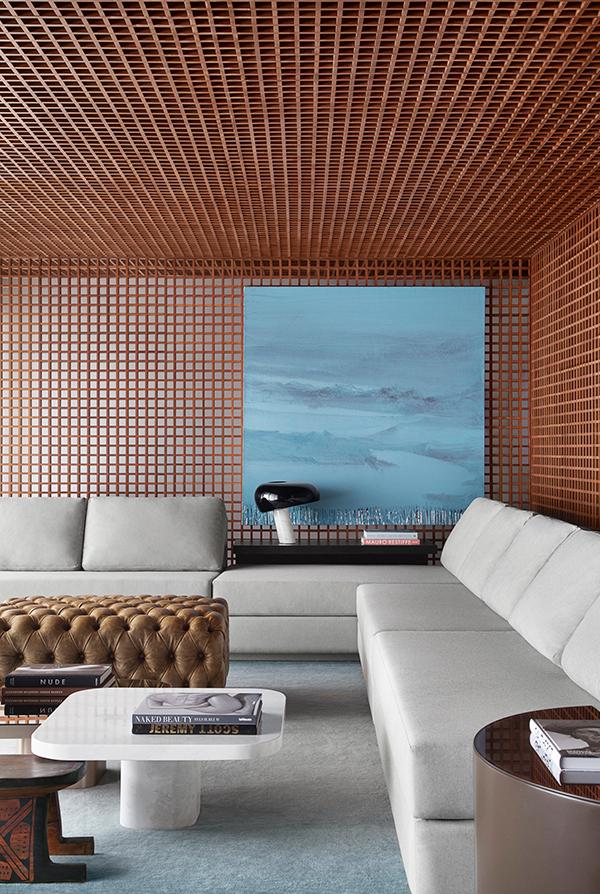 The result is a warm mancave, replete with a terracotta motif represented mainly by the decorative gridwork element outfitting the living room, dining area, master bedroom, and even the study. The gridwork was incorporated out of necessity – an intelligent and stylised way of unifying the aforementioned claddings, and lending a sense of coherence to the various spaces of the home.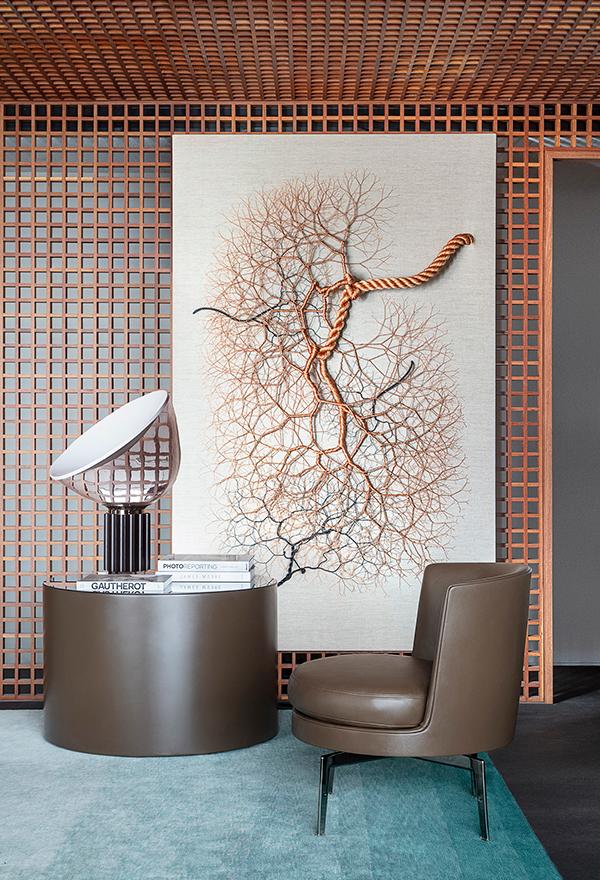 The grids also conceal the home's many gizmos and gadgets, including speakers, lighting and air-conditioning, and double as dividers for the kitchen, toilet, and staircase. The owner is reportedly a fan of all the appliances and smart features of the home. "It's like his own cellphone-controlled playground," says Guilherme.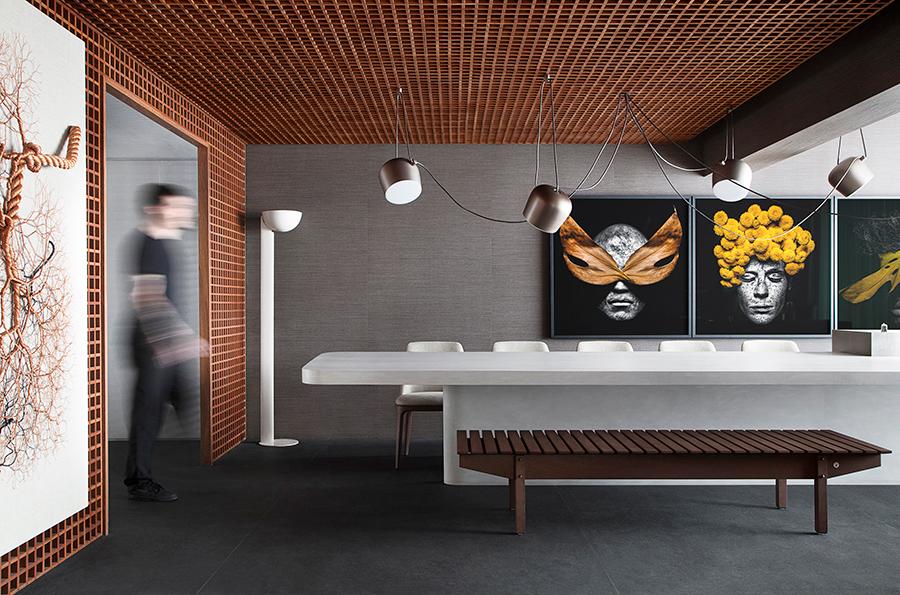 The abode is the combination of two apartment units, a duplex and a smaller, single-floor unit on the lower level. The main entrance is located in the lower-level unit, which leads to a spacious living room.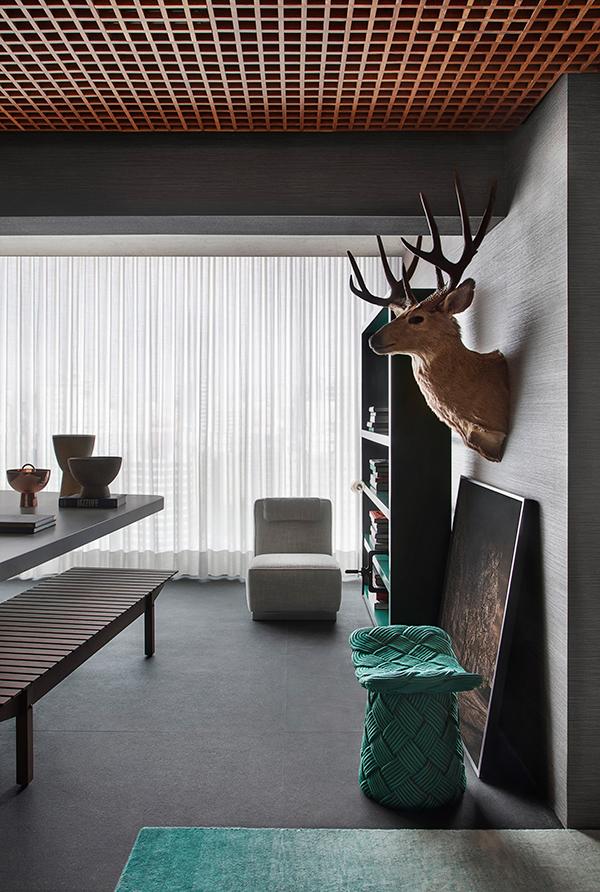 The original balcony was converted as part of the living area's space, making room for a larger dining area, complete with a custom-designed Corian table that also functions as a bar.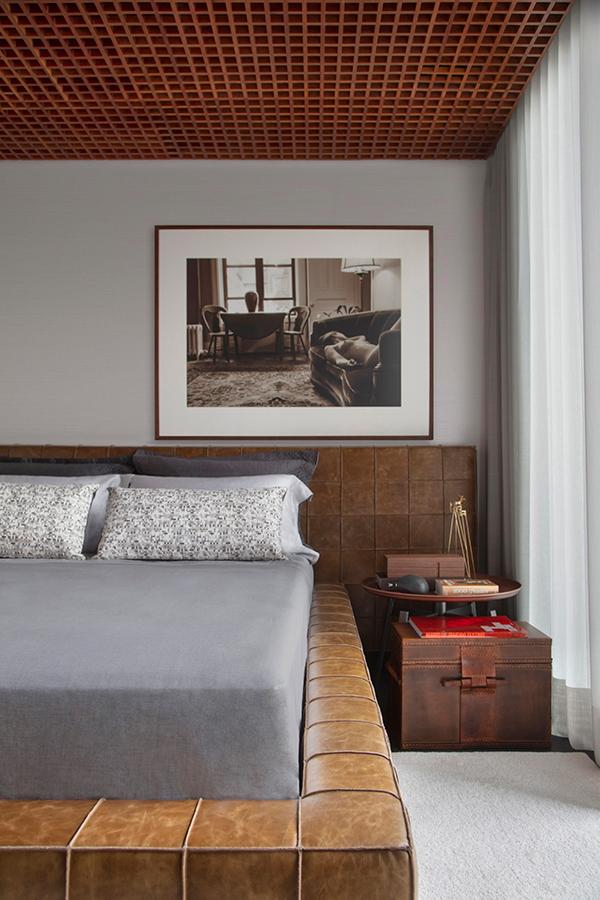 Upstairs is the master bedroom with a walk-in closet and study facing the large windows. The unit's original entrance door was also maintained, allowing the bedroom to function like a hotel suite of its own.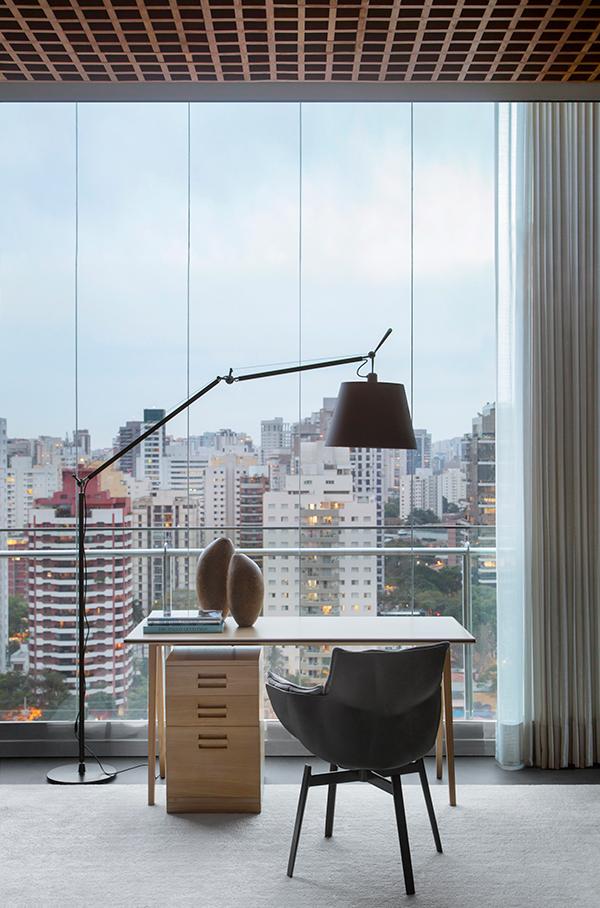 See home: In Tseung Kwan O, a curving wall hides several functions within this 1,700sqft man cave