Much has been said about the chair, and these days more is added to the conversation by way of fashion designers taking on the humble piece of furniture.
While the function is timeless, the various creative executions may well be endless – and to our collective benefit, no doubt. Here, a look at some of the most playful and visionary collaborations over the chair in recent memory.
Miu Miu x M/M Paris's M/Matching Colorstool (2019)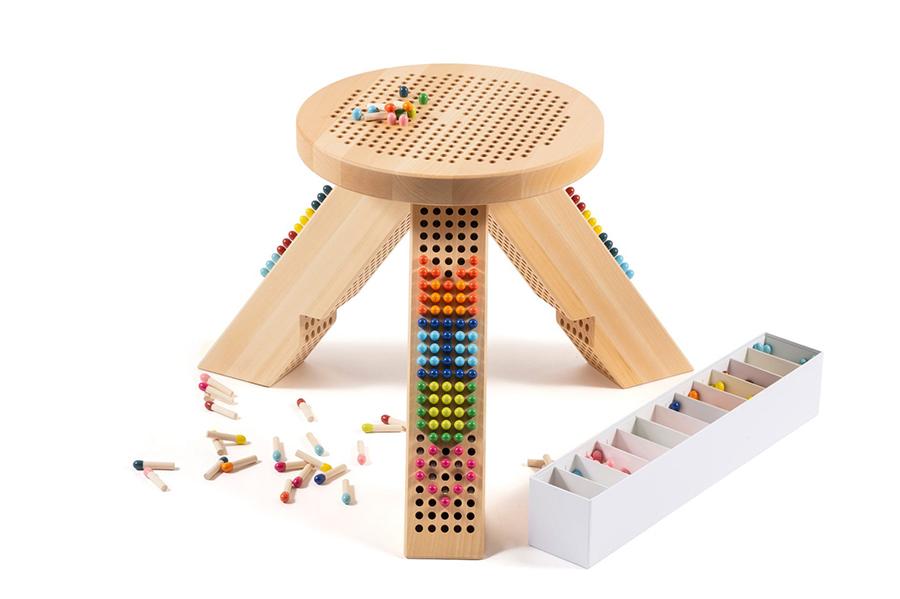 Remember the board game Battleship? This stool, a design collaboration by Miu Miu and creative agency M/M Paris for FuoriSalone 2019, is a little reminiscent of the nostalgic pastime, complete with perforations for oversized, coloured pegs. Except it comes without rules, and a tad more fun and imagination – you can place the coloured pegs any which way you choose, customising your own piece, while indents within the three legs also make it stackable. A limited edition of only 300 of these exist – requiring a battle for a piece, after all?
Artek x SUPREME's Stool 60 (2017)
In a collaboration with Finnish furniture studio Artek, cult streetwear brand Supreme took on the Stool 60 designed by Alvar Aalto in 1933, applying a checkered silkscreen pattern to the stool's surface. No chess pieces come with this wooden seating, which might double as a side table – although of course, one could always bust out their own.
Moschino x Studio 65's Zipped Lips! (2017)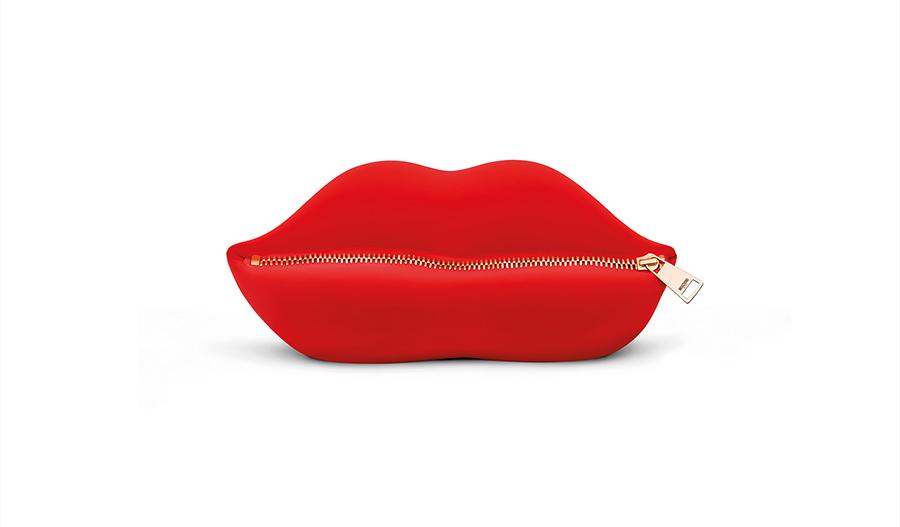 As though Studio65's Bocca sofa for Gufram could be any more whimsical, Moschino elevated its design just a little more in its take on the original, dating back to 1970. Moschino creative director Jeremy Scott, a fan of Gufram, added in a gold zipper detail to the sensual couch, made only more alluring by its fire-tank red upholstery.
FENDI x Campana Brothers (2015)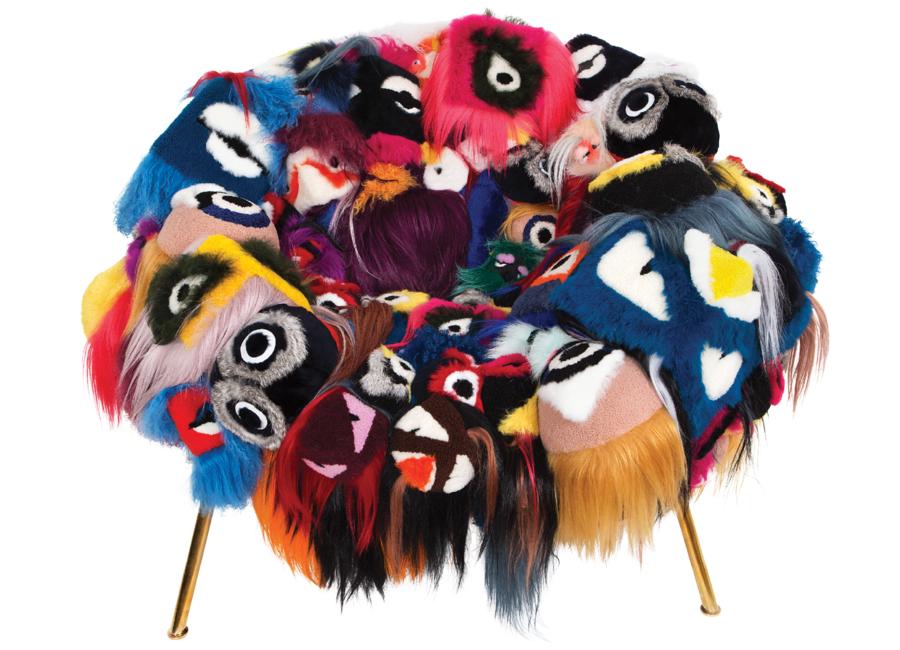 For Milan Design Week back in 2015, the Campana Brothers and fashion house FENDI teamed up for 'The Armchair of a Thousand Eyes' – a version of its iconic plush toy chairs featuring a hundred of the luxury brand's Bag Bugs, jammed and stitched together, and laid onto gilded brass. Fun and furry: need we say more?
Dion Lee x DesignByThem's DL Lounge Chair (2019)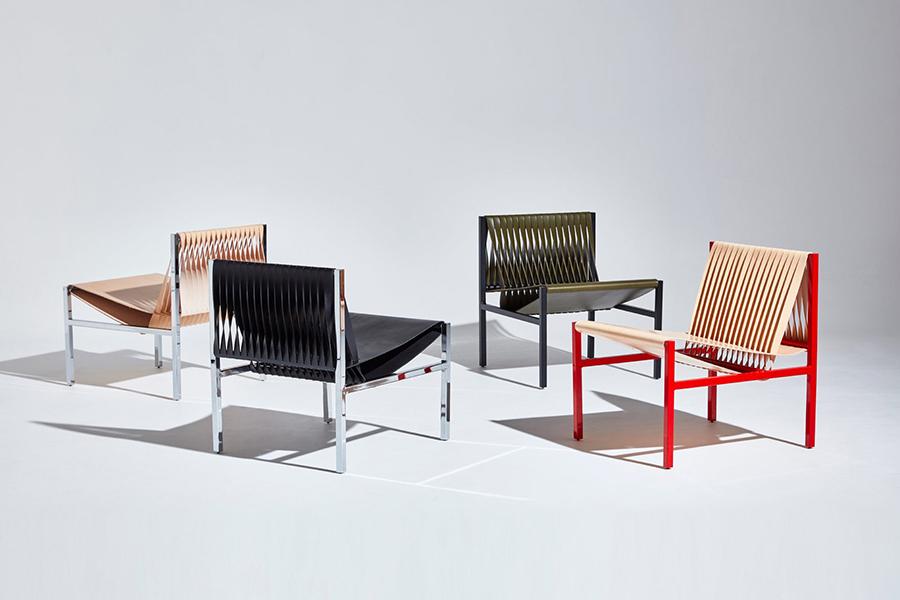 A bit more formal than the others, the DL Lounge Chair by Australian designers Dion Lee and DesignByThem reminds one of paper crafts, thanks to the strips of Italian leather combing through a swatch of the same material, folding upon a steel frame. It's the most elegant of the bunch, for sure, with a touch of optical illusion when viewed from afar. The piece marks Lee's first foray into furniture design, and also includes a bench version.