Characterised by linearity and minimalism, this three-bedroom Singapore residence is the second home of a couple and their growing family of four.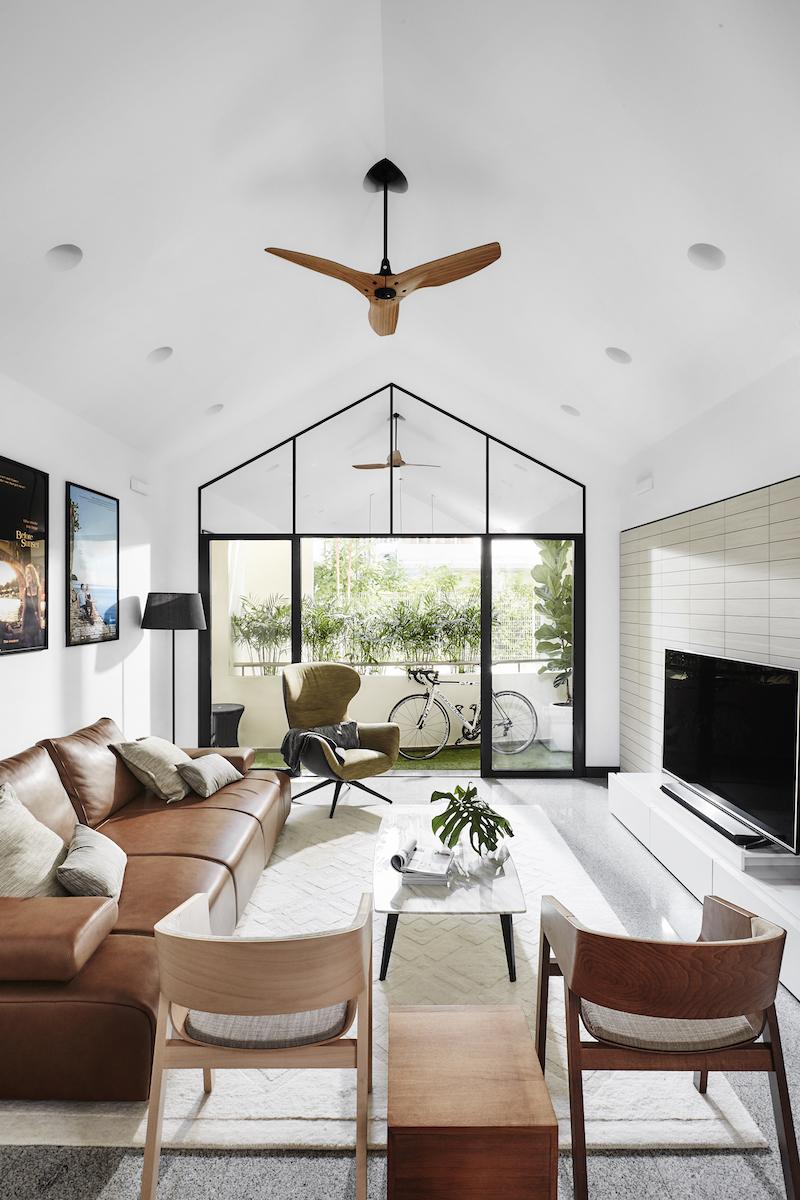 While minimalist spaces tend to be difficult to maintain wherever children are present, architect and interior designer Lawrence Puah of Akihaus Design Studio meticulously worked to ensure there would be as little effort involved as possible on the part of his clients.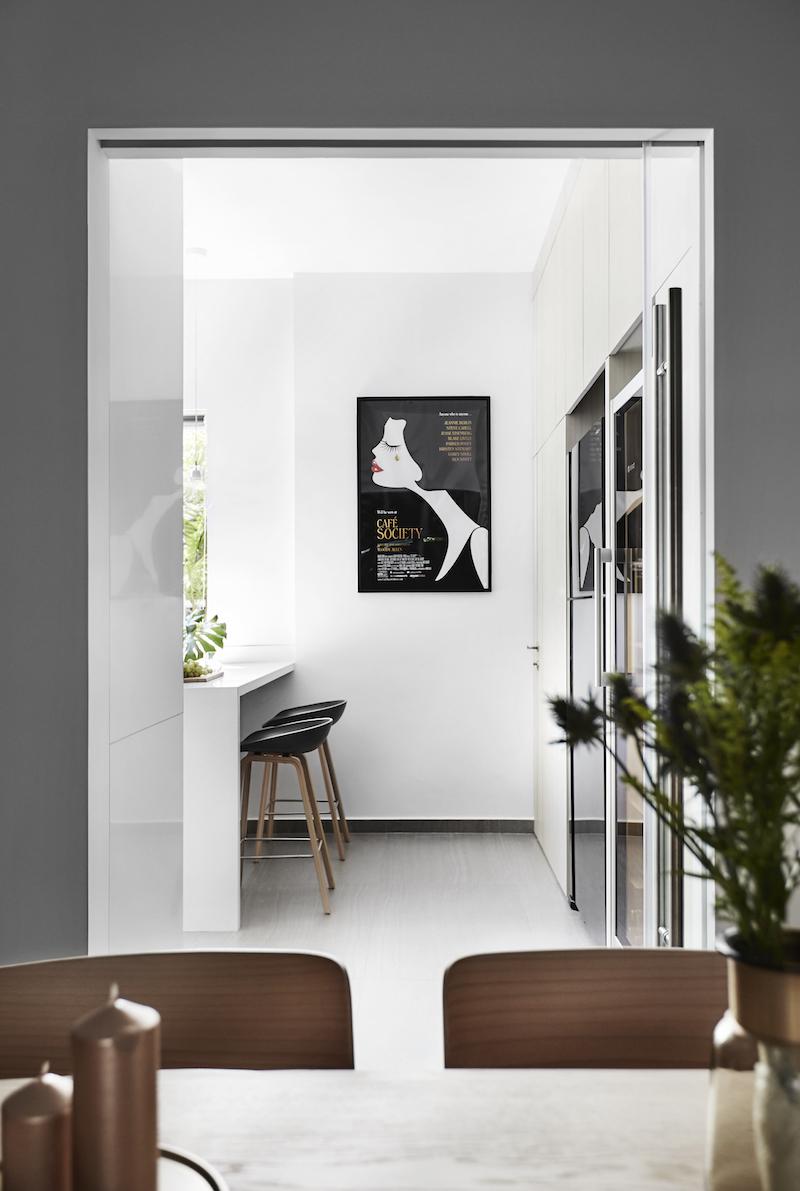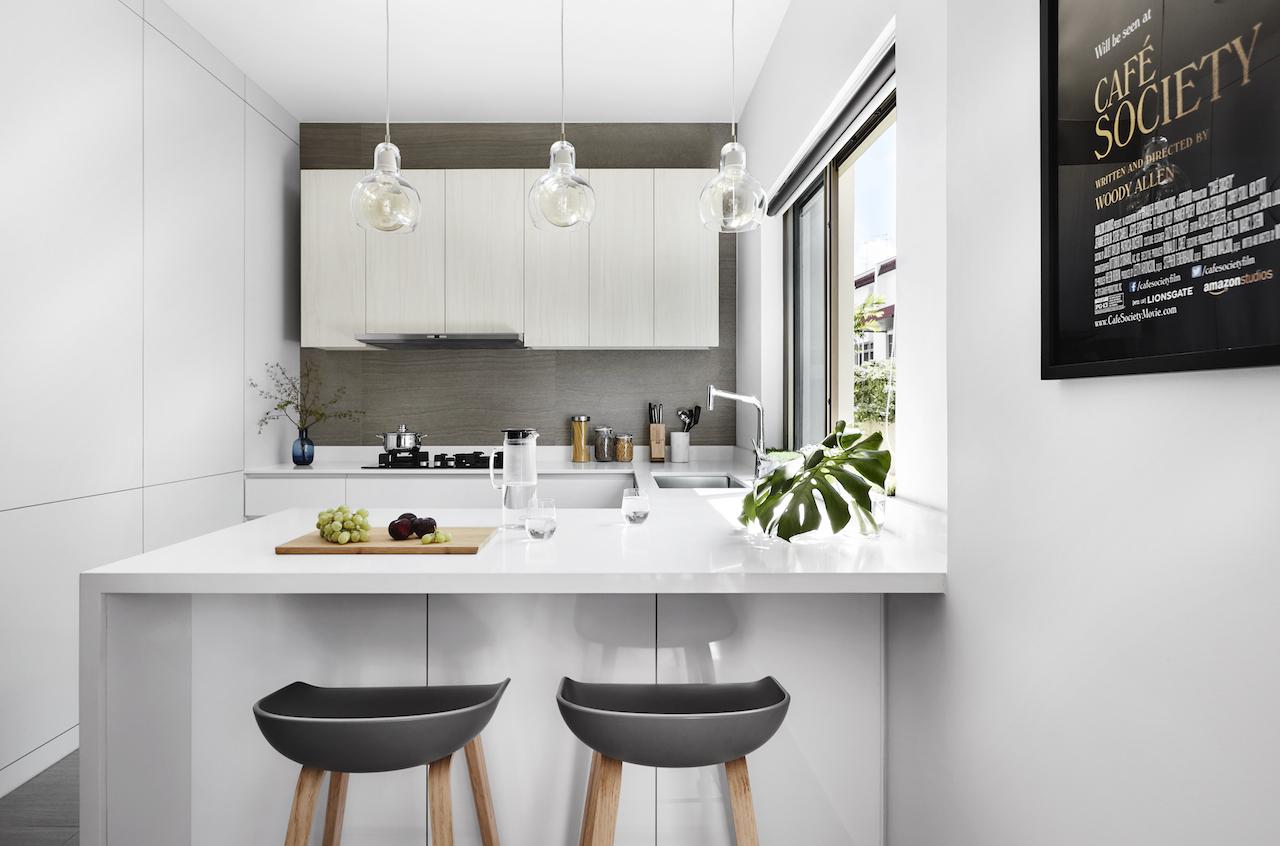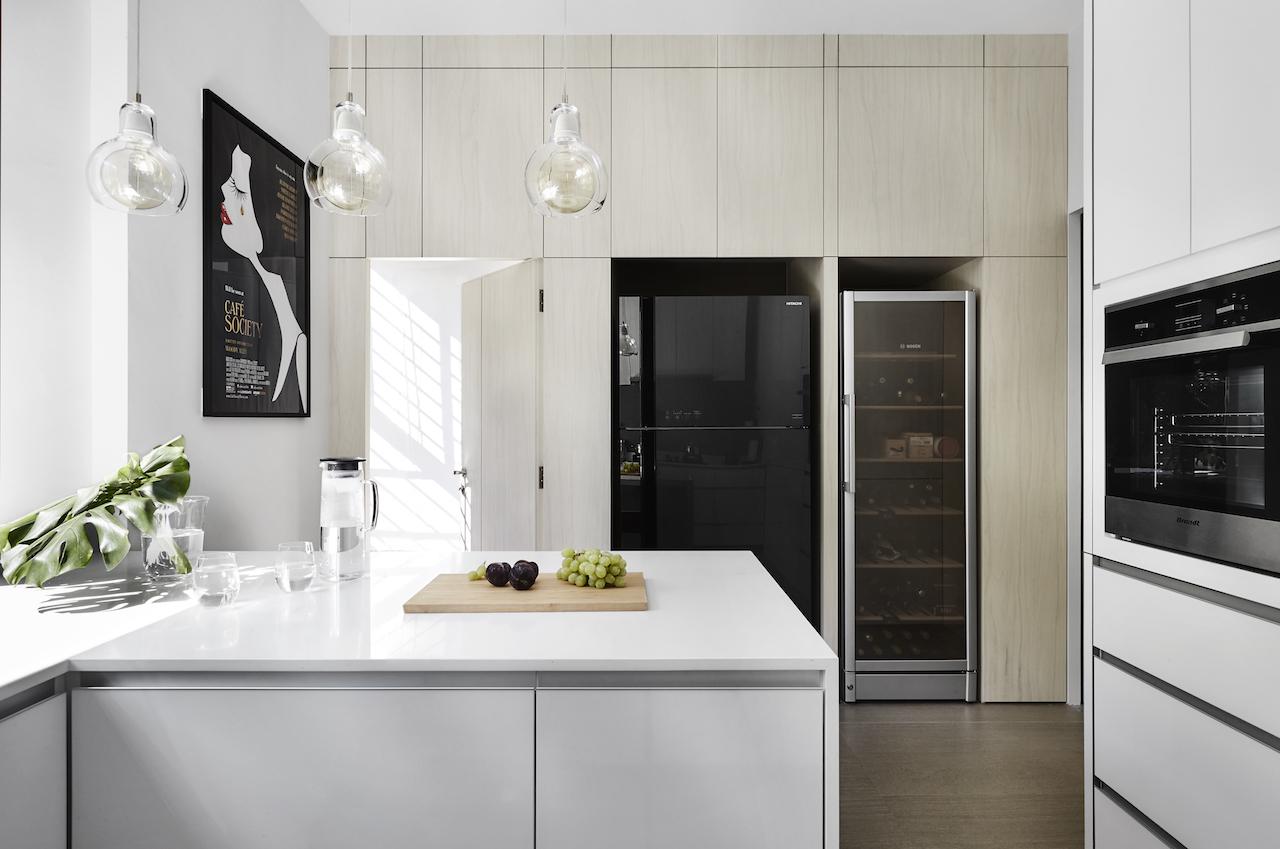 Every detail in this 1,550-square-foot apartment is tailored to its inhabitants' lifestyle and gives the sparsely decorated space an outsize impact. In the master bedroom, for instance, a clever play on scale and proportion makes the suite appear larger than its actual size; marble walls turn the master bathroom and the powder room into luxurious spaces that still look completely at ease within the simple, contemporary lines of the apartment.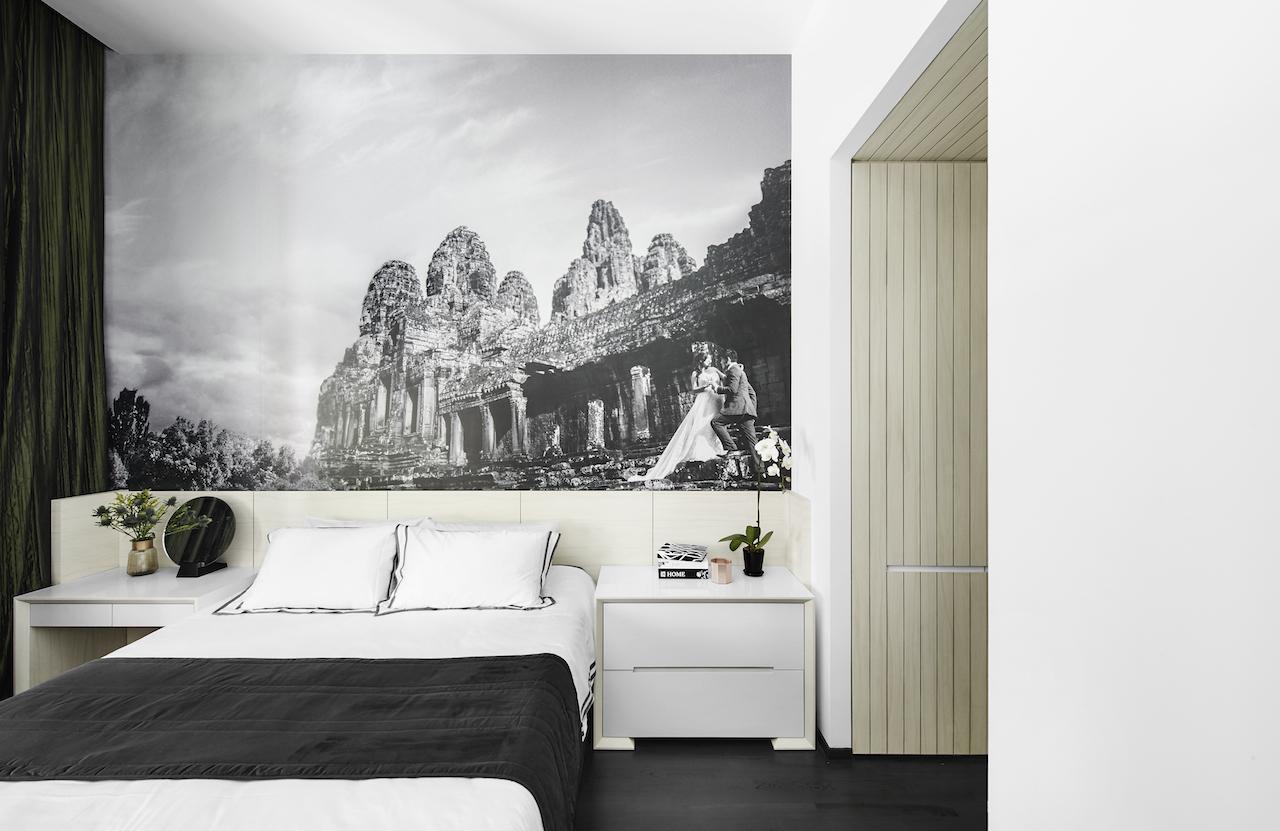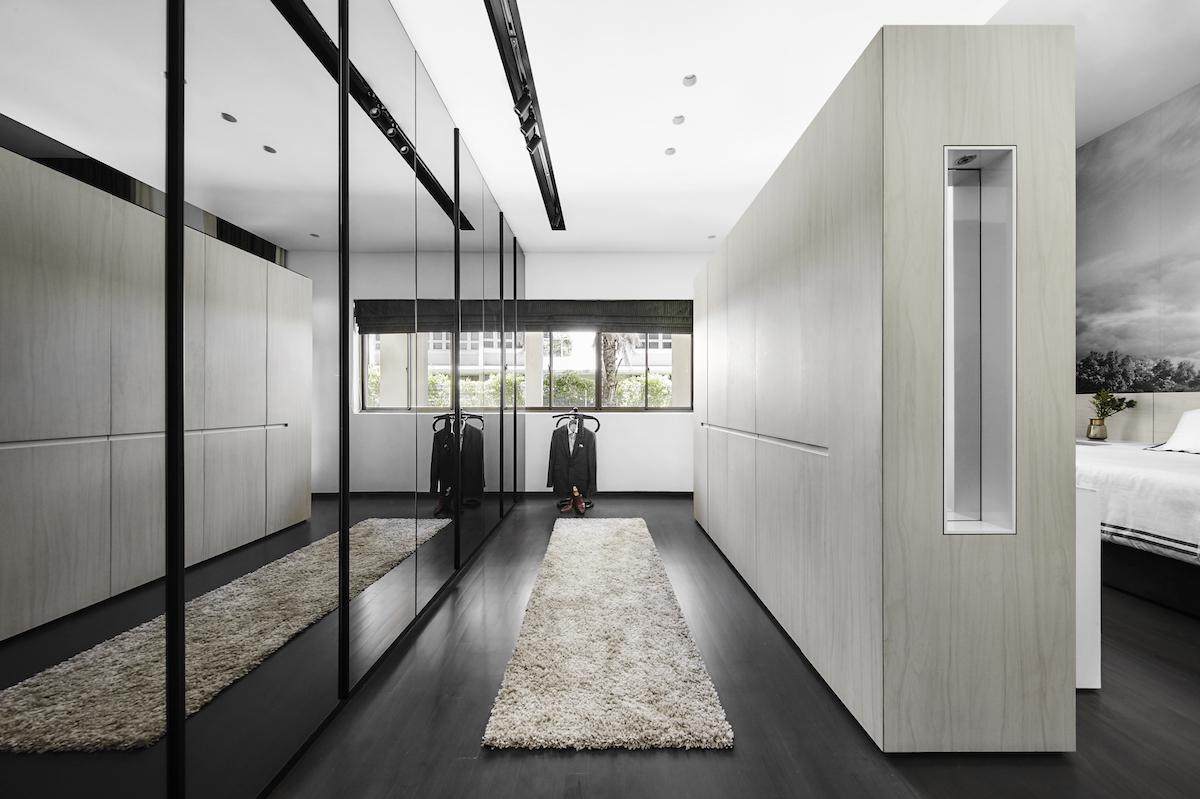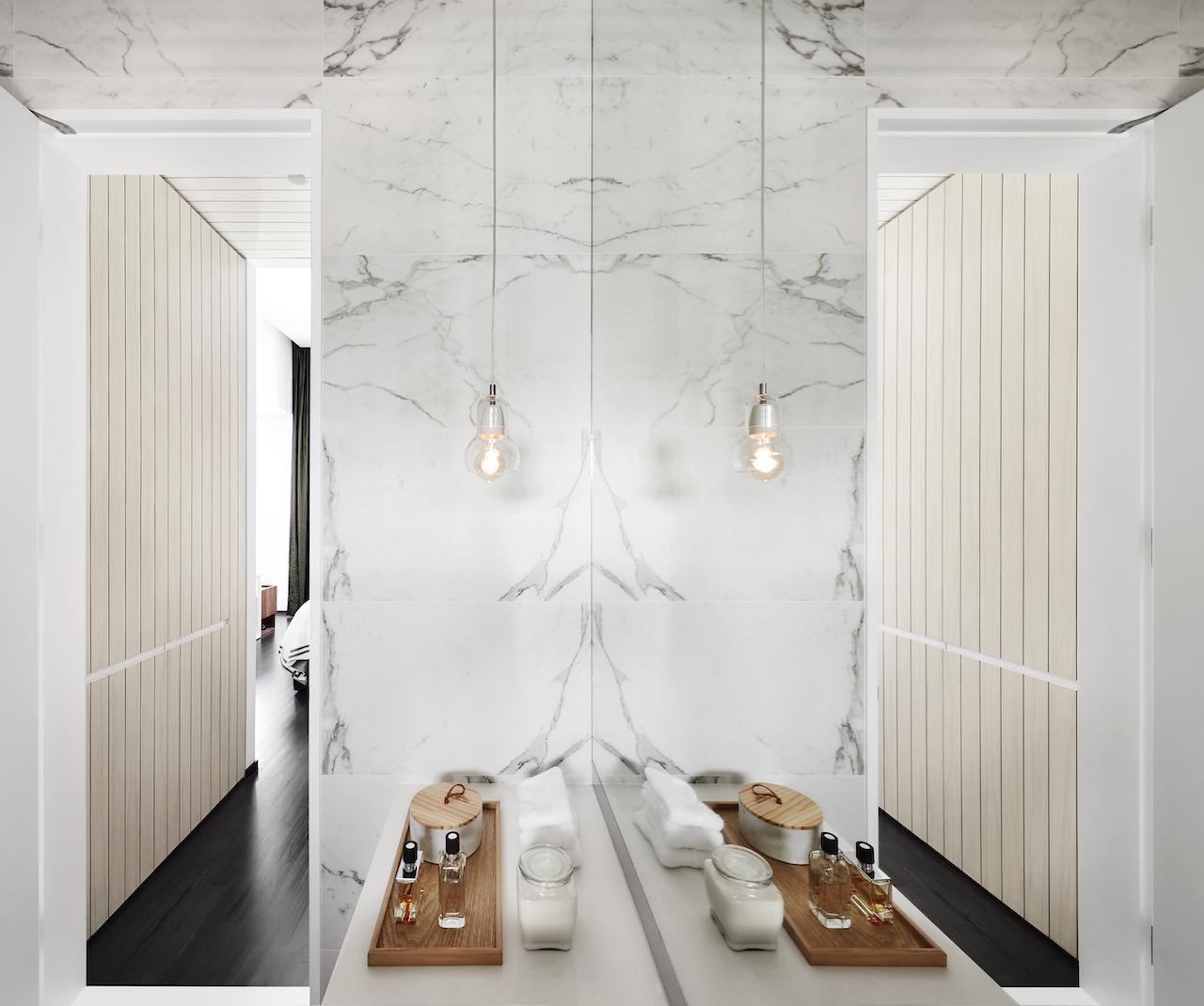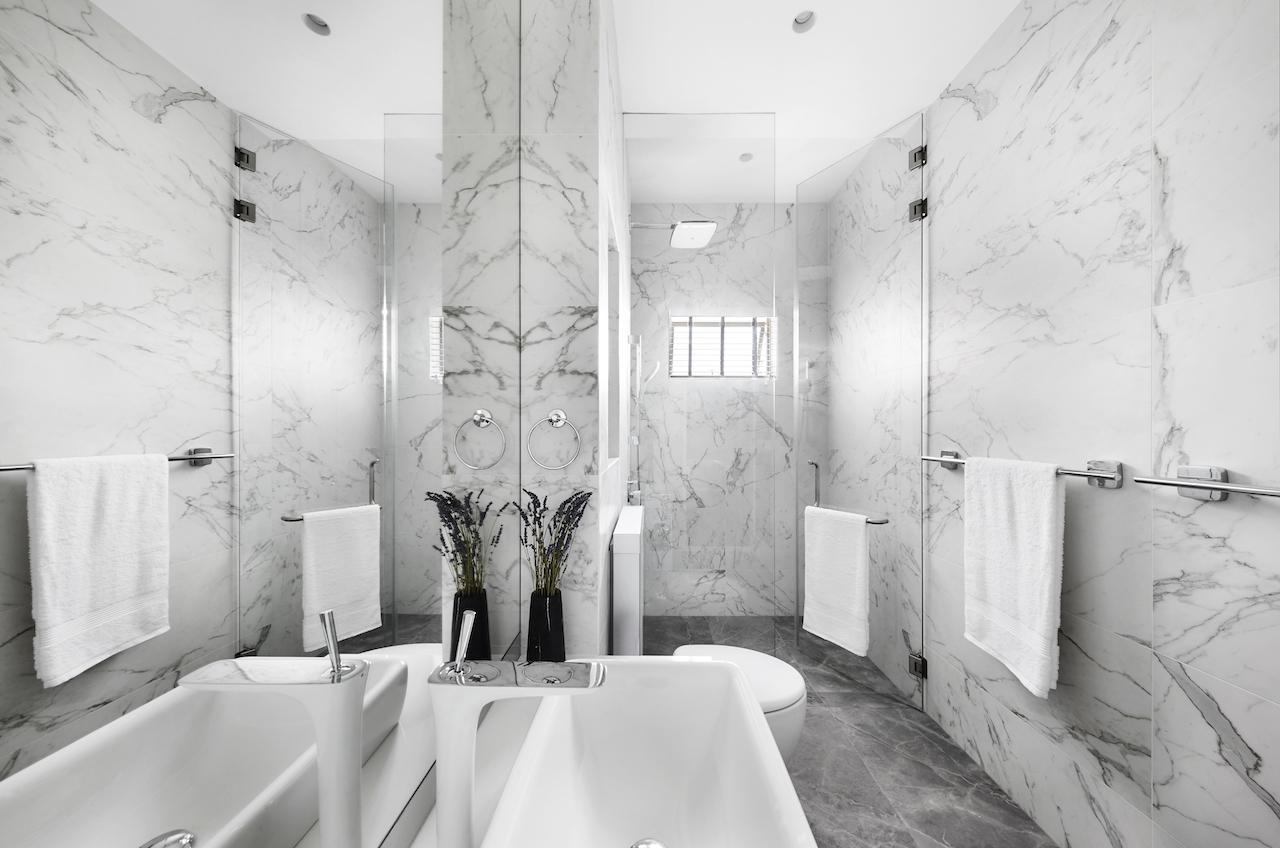 In the main living room, which doubles as the husband's man cave, a pitched ceiling was designed to accentuate the room's height — perhaps the most compelling feature of the space, and the family's favourite architectural detail. A wall of concealed cabinets provide additional storage solutions that will prove crucial as the couple's children grow older.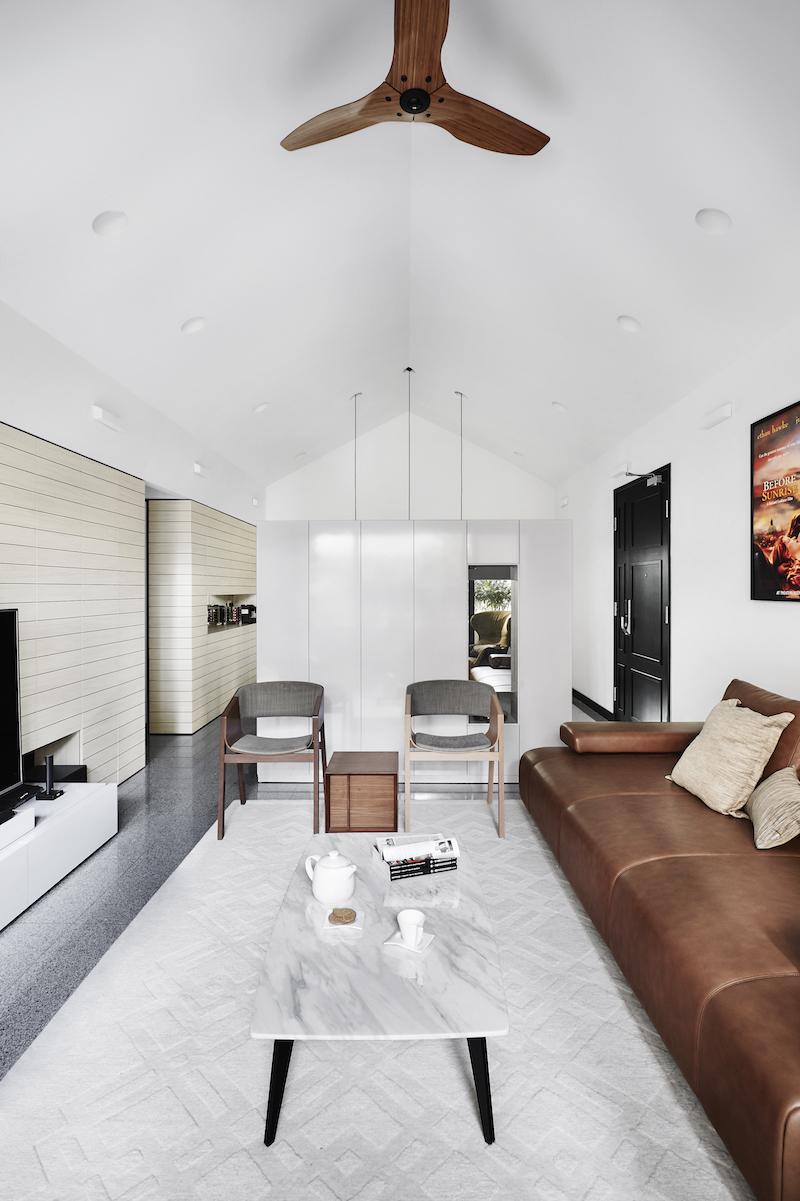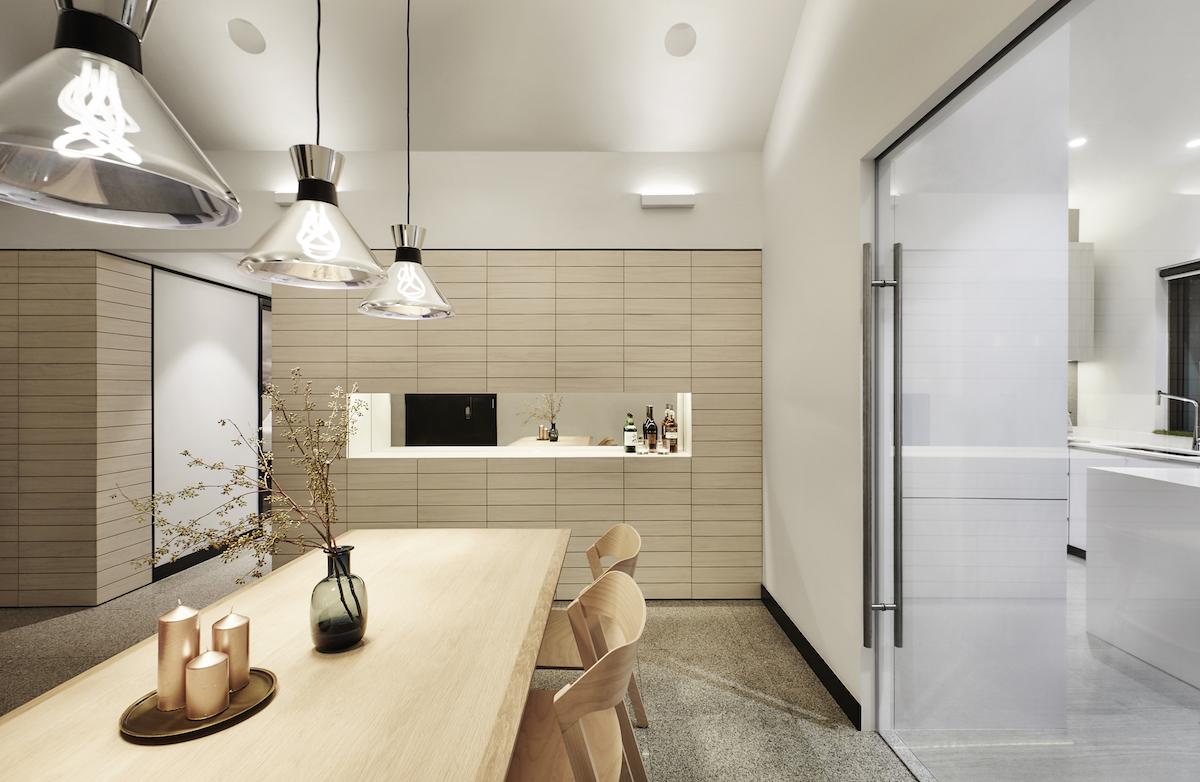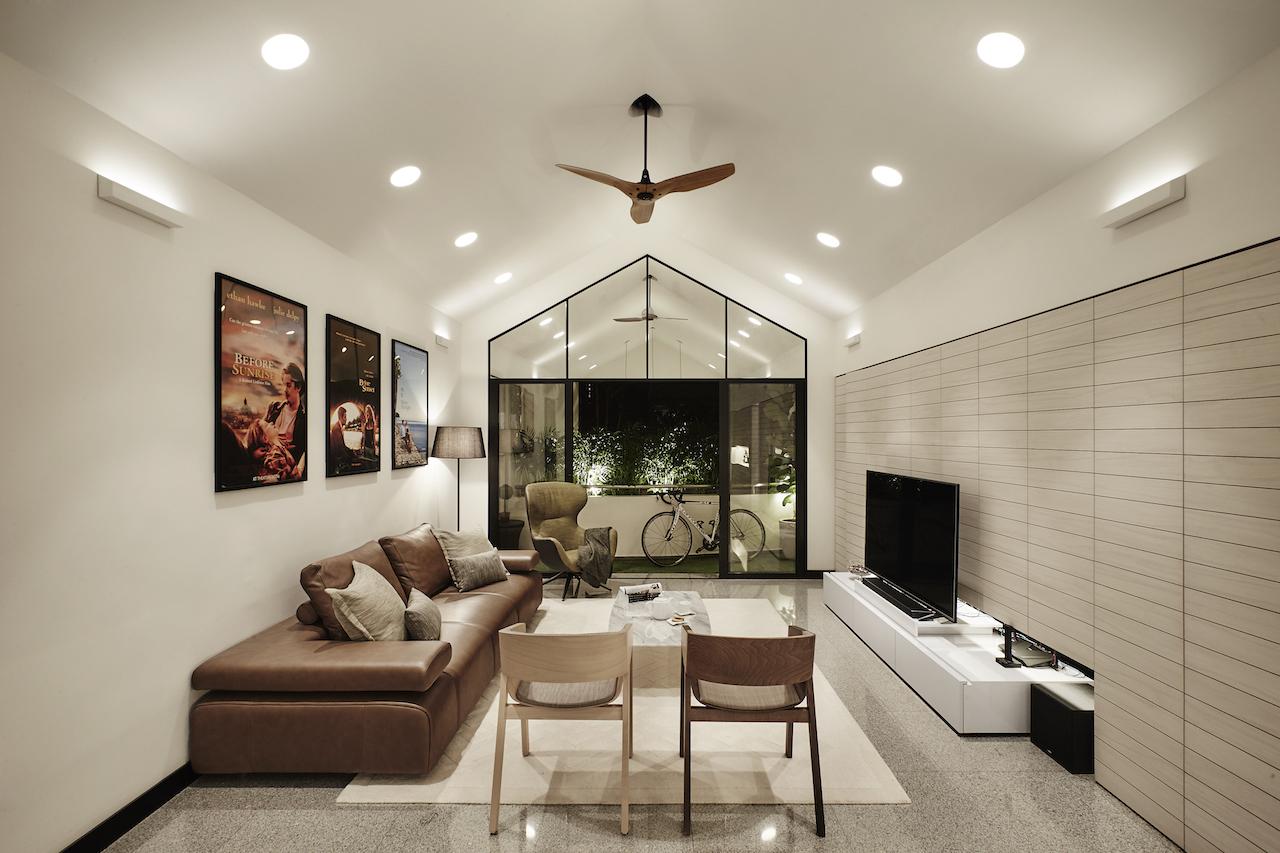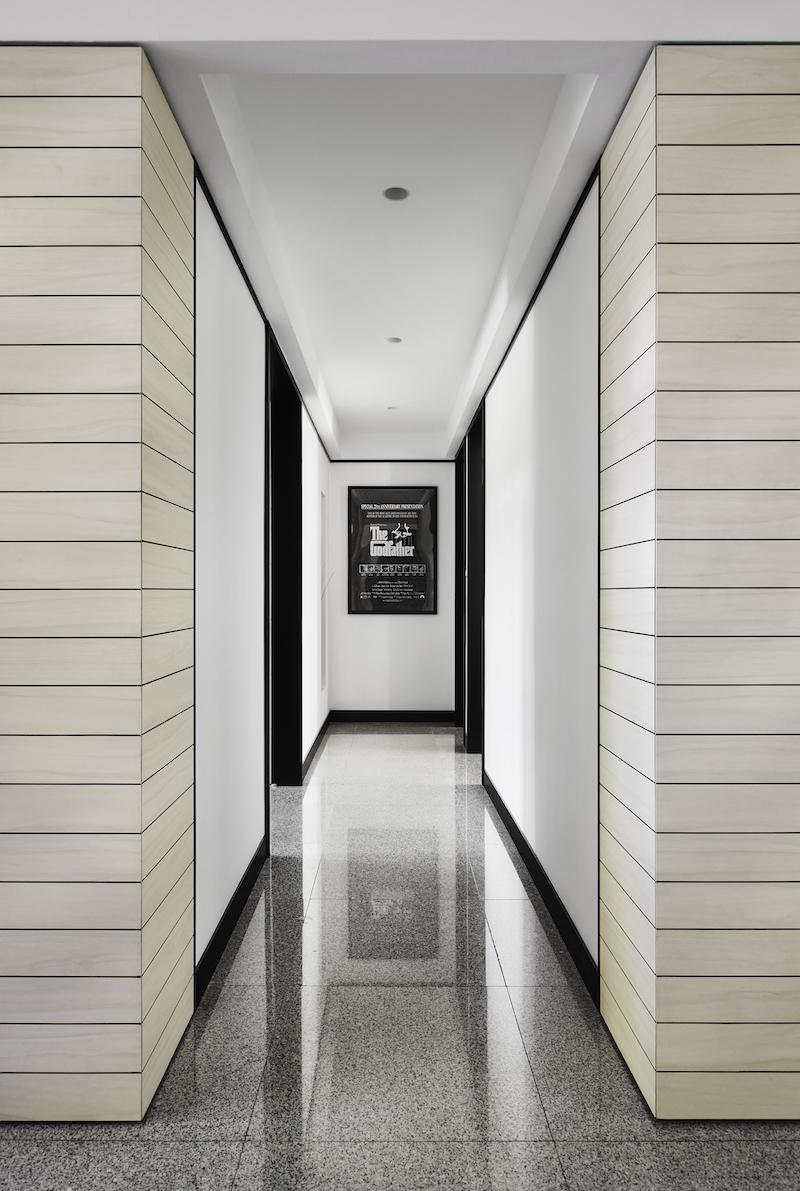 Noting that landed properties are limited in Singapore, Puah wanted to create the illusion of a house - and with its voluminous four-metre-high ceilings, the apartment lent itself beautifully to his vision.
Photography courtesy of Akihaus Design Studio
See also: In Manila, Modern Art and Midcentury Furniture Punctuate an Eclectic Home