You can trust the design head of a multimillion dollar fashion empire to have good taste.
And a peek inside the four-storey, three-bedroom townhouse of fashion designer Marc Jacobs, who for over two decades has helmed his successful eponymous labels as well as the behemoth Louis Vuitton, proves this statement to be true.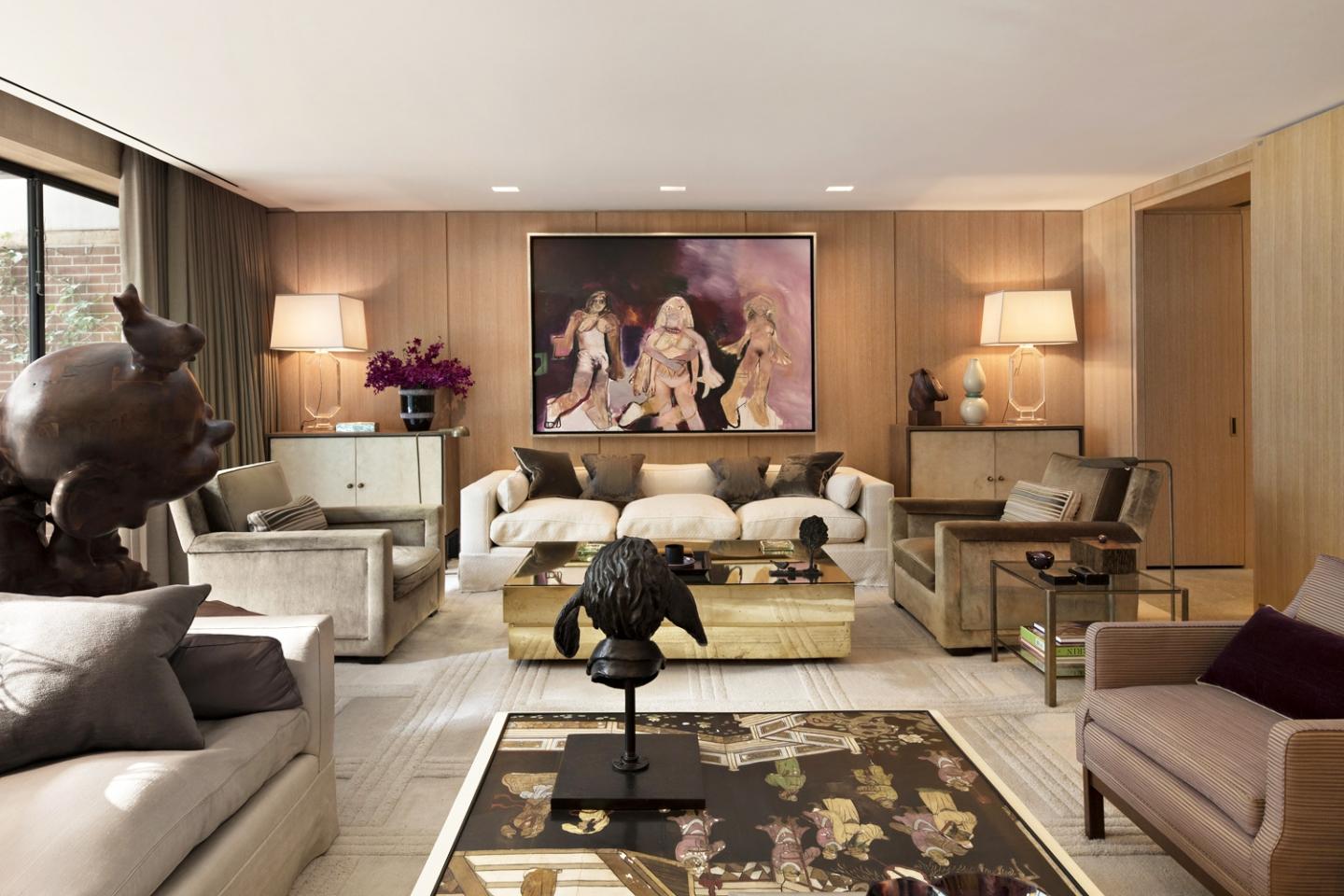 Inundated with a sense of old-time glamour and urban tranquillity right at the heart of New York City, this 4,796sqft home perched along a tree-lined West Village block oozes a quintessential New York-style charm in its exterior, sitting among a series of side-by-side brownstones comprising the Superior Ink condominium complex designed by Robert A.M. Stern.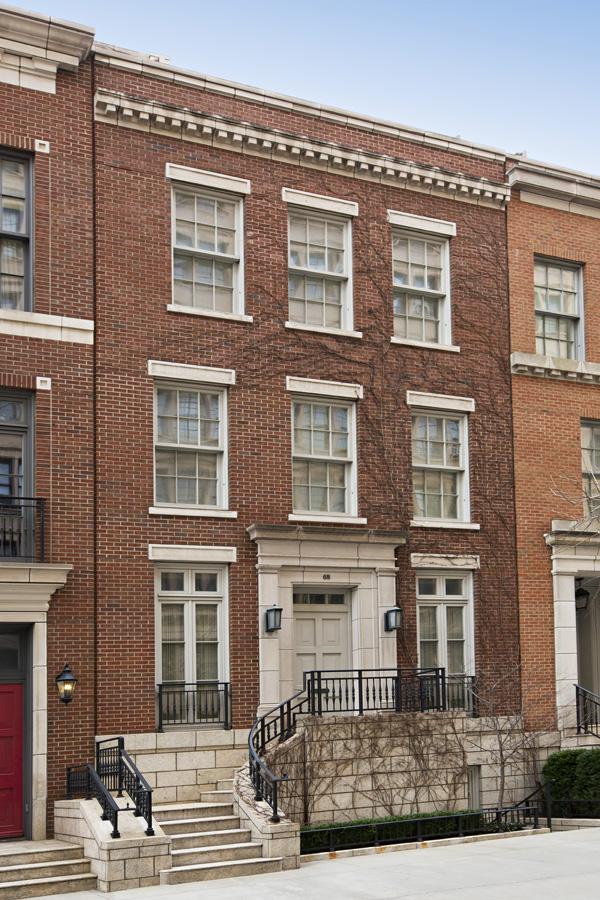 Within it houses even greater character—a personal private oasis commissioned by the world-renowned tastemaker. Every corner is the result of thoughtful curation, including a neutral palette—taupes, mauves and browns punctuate the home from its furnishings to wall coverings—that welcomes one into the relaxed, tranquil ambience realised by interior designers Paul Fortune, John Gachot and Thad Hayes.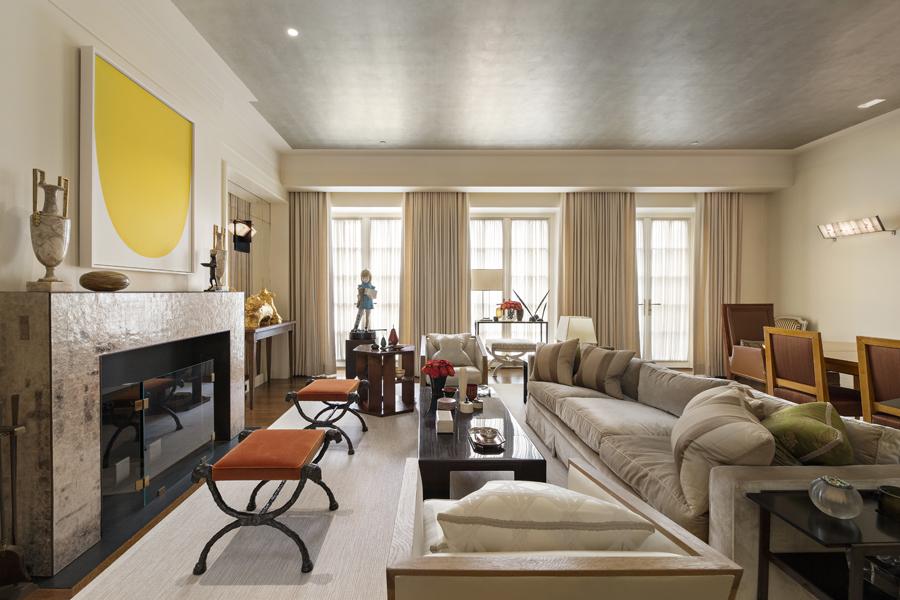 Progression up the townhouse's four stories (plus a rooftop and a basement, all connected via an elevator) opens up to a sprawling living and dining area, two kitchens, two en suite bedrooms and retro accents like a corkscrew staircase and fireplace.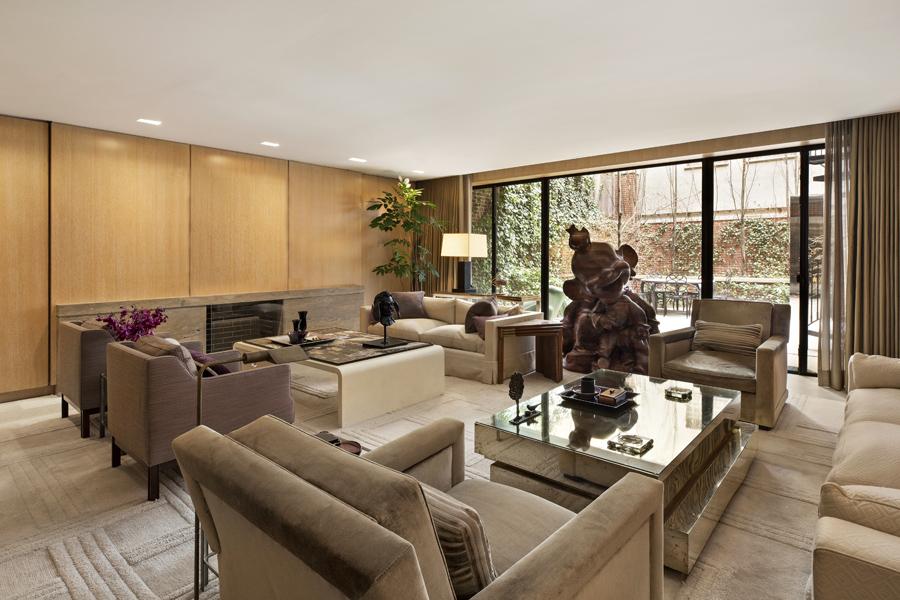 Even the busiest of city dwellers is sure to find plenty of calm in the lavish master suite occupying the entire top floor, a reconstructed conjoining of two bedrooms. Elegant silk bed coverings harmonise with dark wood cabinets and an oriental-style screen, while a marble-clad bathroom with gold accents sits nearby.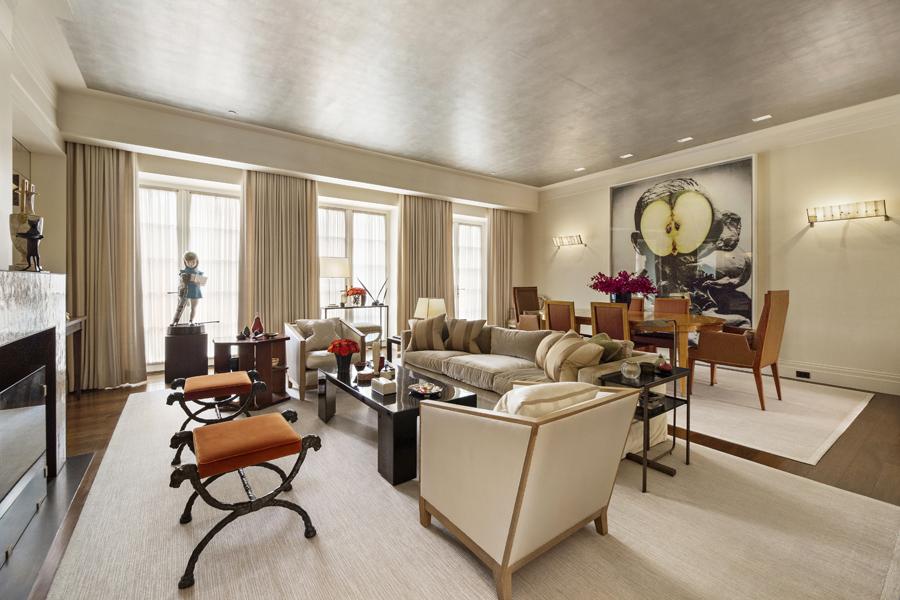 The overall subdued aesthetic gives way to a restful sanctuary; but most importantly, it allows for the stars of the home—a museum-quality collection of artworks, painstakingly curated pieces and verdant greenery—to take centre stage.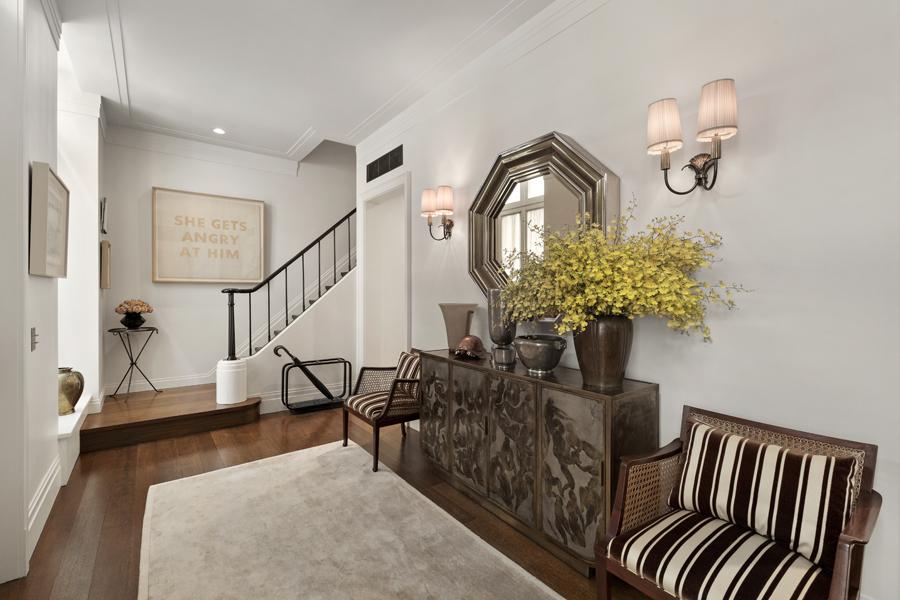 Jacobs once said, "I just want to live with things I genuinely love—great Art Deco furniture, pieces from the '70s, and contemporary art." These elements remain part and parcel to the home's essence.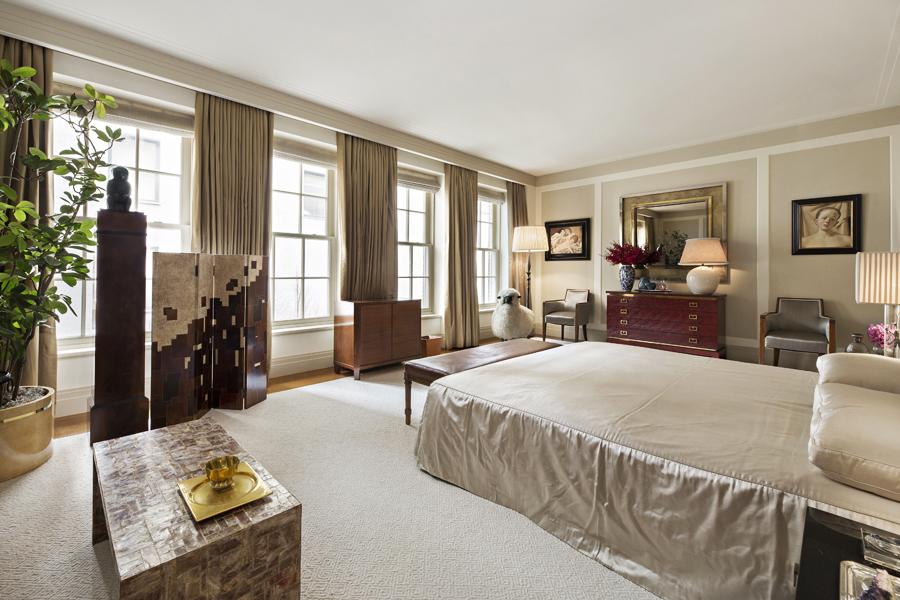 Among the highlight pieces include a painting by Richard Prince and a Dopey sculpture by Paul McCarthy taking pride of place in the television room; a 1962 Ellsworth Kelly painting that surmounts the custom-made mica mantel in the living room; and a Urs Fischer artwork lending dramatic contrast to the dining room's Jacques Quinet table and chairs from Bernd Goeckler Antiques.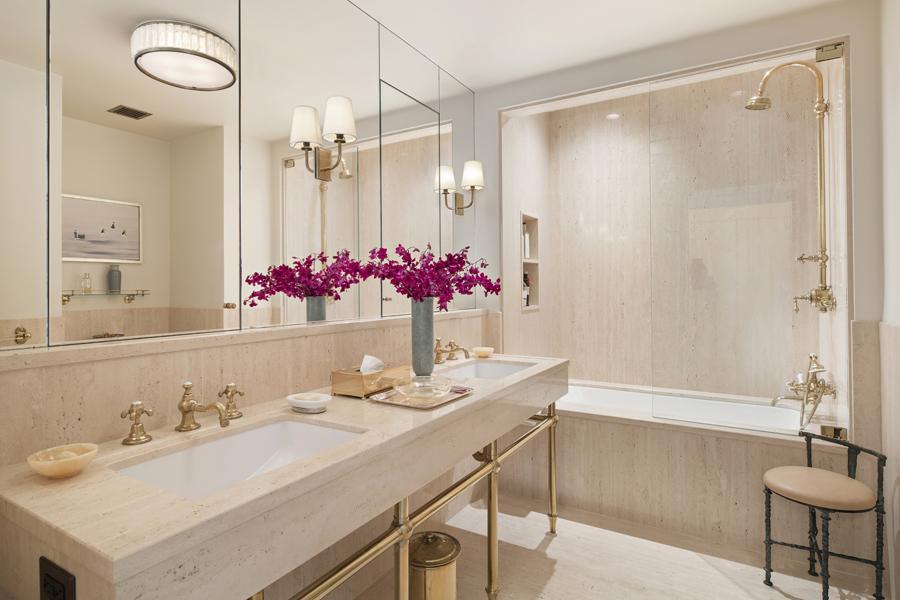 Almost 1,500sqft of dreamy alfresco areas, including a secluded garden courtyard and an idyllic rooftop terrace enveloped by a canopy of trees and flora, sit atop the brownstone setting the scene for many an outdoor soiree. Scandent vines and well-maintained plants enwrap the area.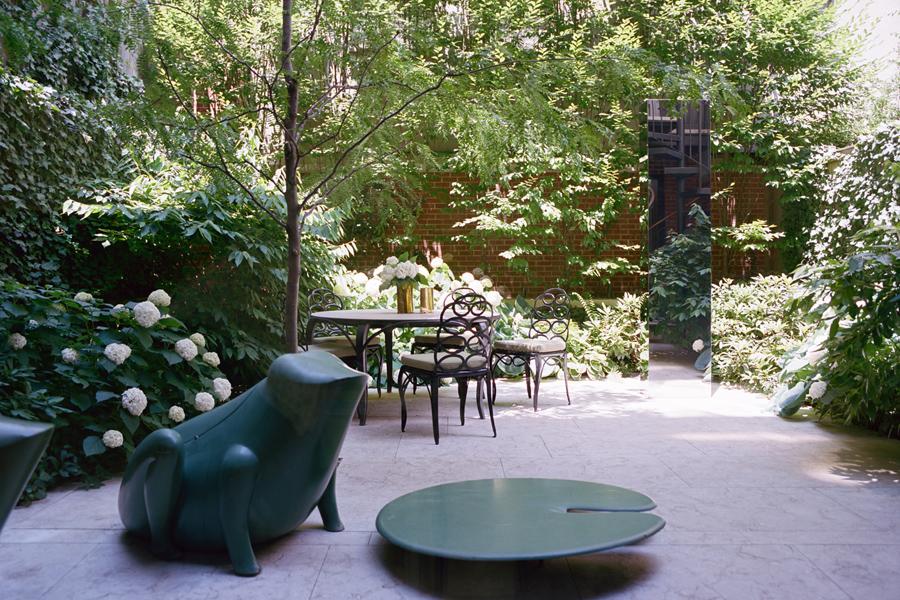 Sotheby's International Realty broker Chris Poore, who is handling the sale, is right when he says, "It's very rare to find a home completely done like this in the West Village at this level. To own something like that is so special."