Historically a playground for European aristocracy, the French Riviera has long been frequented by royals such as Queen Victoria and the Prince of Wales.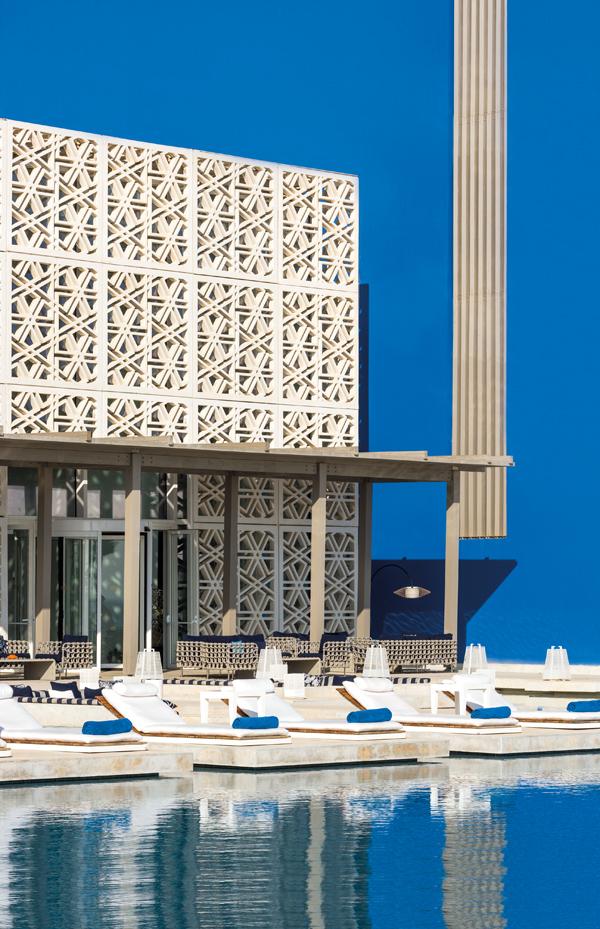 Today, it's home to a more contemporary form of aristocracy – Brigitte Bardot has a home there, as does Elton John. It's no surprise, then, that the region is booming with luxury properties catering to its jet-set clientele and those aspiring towards a more fabulous lifestyle.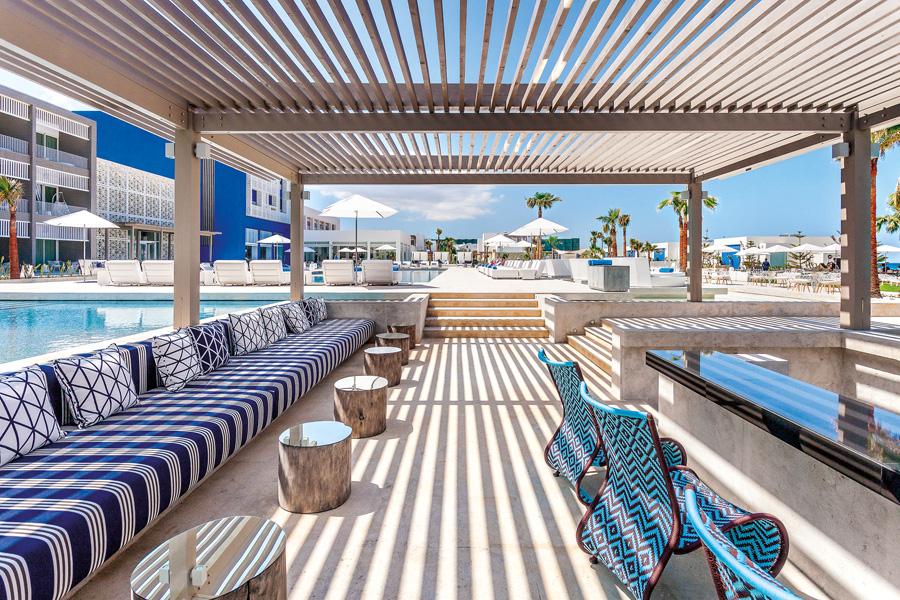 When French five-star hotel group Sofitel decided to open a site in the region, though, the company looked southwest to the Moroccan region of Tangier. Overlooking the Mediterranean Sea, the area has made a name for itself as a gateway between Africa and Europe – and as a destination for artists seeking inspiration. (The French Riviera has also been a preferred haunt of illustrious creatives throughout the years, from Pablo Picasso to Aldous Huxley.)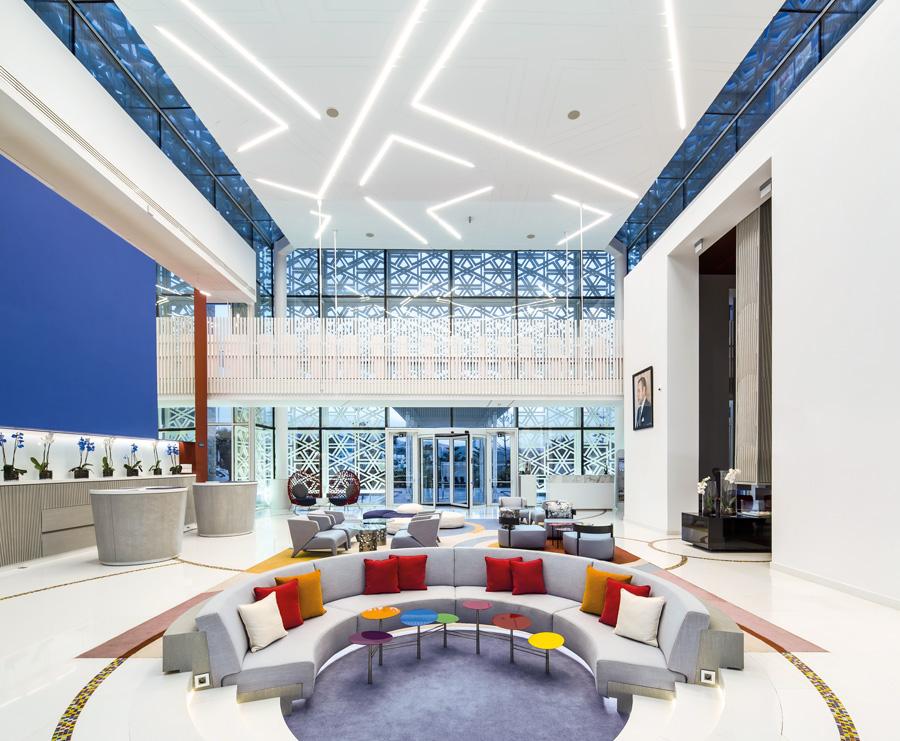 The group signed on Lebanese architecture and design firm GM Architects to design its new property, the Sofitel Tamuda Bay, which opened last June. Headed up by architect Galal Mahmoud – who was born to Egyptian parents and hails from France by way of Lebanon – the studio is no stranger to luxury hospitality, or to drawing out a site's unique sense of place and culture via thoughtful design. Galal's design approach is heavily based on immersing himself within a place to uncover its essence and the distinct cultural influences that mould it.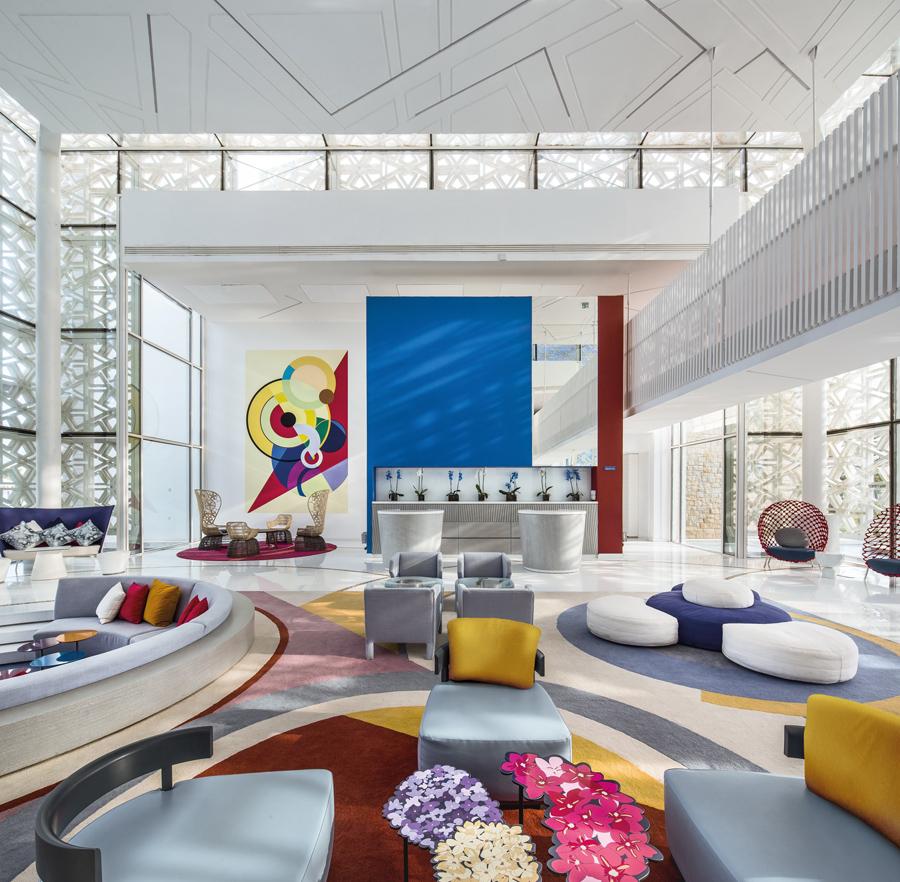 When it came to the Sofitel Tamuda Bay, Galal drew on the art and craftsmanship of the region to create a contemporary yet undeniably Moroccan aesthetic throughout the 117-room property. (Eight of those rooms are bungalows, while five are villas.) Step into the hotel and you'll be greeted with rich textures and colours, innovative materials, rounded shapes and local objects. Look closer, however, and you'll discover the subtle twists that grant the property its modern look – the traditional moucharaby screens are created with Plexiglas, for instance.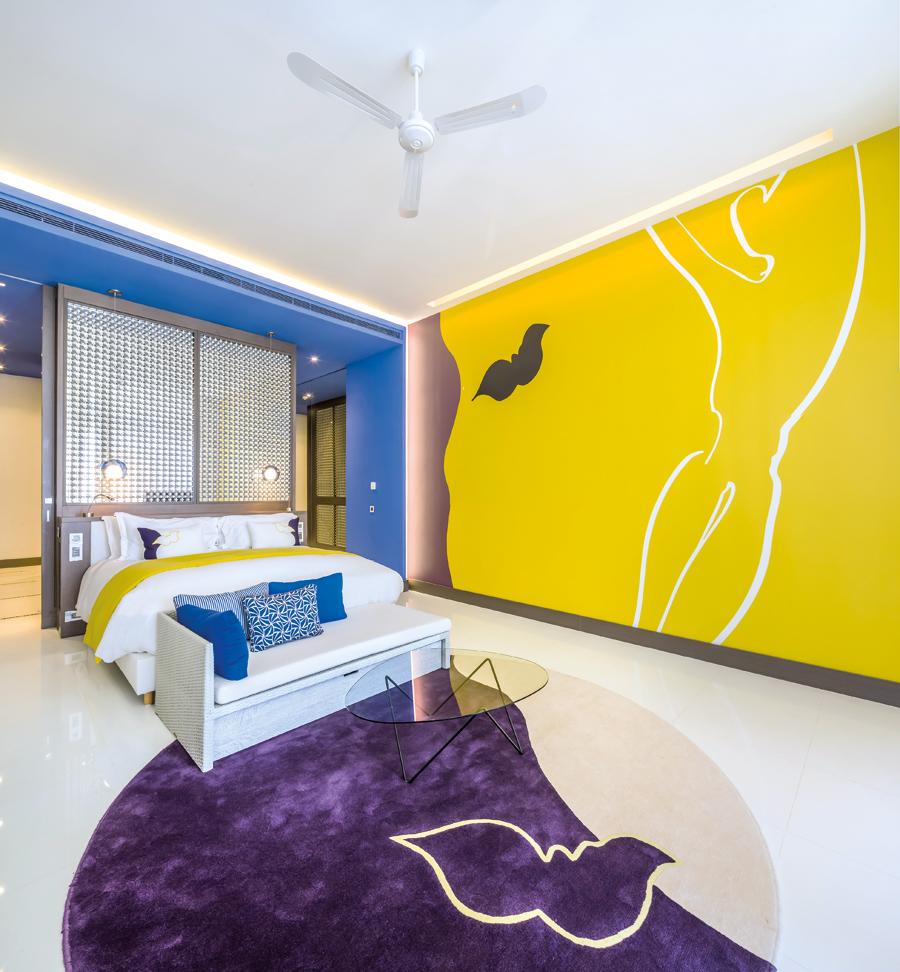 Galal also looked to the property's stunning natural surroundings when conceiving the design. Situated in the coastal town of M'diq, the Sofitel Tamuda Bay is set against the sprawling Rif mountain range, and boasts beautiful sandy beaches and sparkling blue water. Galal mirrored the hotel's environs in its colour palette, using plenty of cobalt blue and white. The palette of blues also seamlessly blends the indoors with the outdoors, as well as contrasting wonderfully with the bright white marble that runs throughout the property.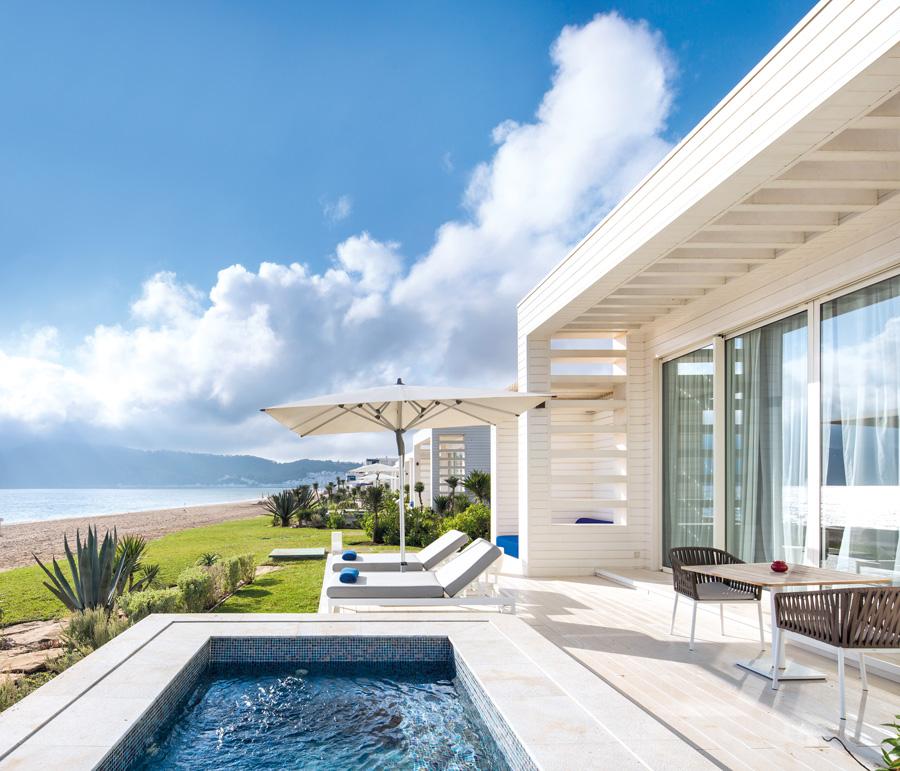 Perhaps, in the end, it's the personal touch that matters most. Galal's multicultural background undoubtedly gave him invaluable insights that allowed him to communicate the region's unique blend of North African and French influences through a design that also makes for a relaxing getaway. For the hotel's discerning guests, escaping to an elegant yet comfortable refuge is certainly the most important aspect of all.